Rare Guana Bay Estate For Sale
Presenting a bohemian paradise estate in Guana Bay including love and beauty. 6 romantic cottages offering a unique floor plan that is exceptionally practical while offering total privacy and ocean views from everywhere. We mean mind-blowing ocean views, facing the jaw-dropping island of St Barth's in the distance.
This romantic estate has 3 bedrooms and 4 bathrooms, a gym, offices and plenty of outdoor terraces within each building! The whole property is truly magnificent and can only be appreciated with your eyes and soul.
You will love it at first sight!
Rare beauty.
Truly.
The property is located on Guana Bay Road. If you were ever wondering where the VIP's live; its here!
The estate is built on over 6050 square meters of land!! That's 1.5 acres of prime Guana Bay land!! Wow!
The official Appraisal describes the building as "several detached structures". These structures are actually beautiful cottages, in the midst of a tropical paradise!
Cottage 1
The first cottage offers a large living area with kitchen dining in an open-plan format which appeals to the eye! The master bedroom is a delight and the views are an experience itself. This cottage is a work of art!
And if that wasn't enough; the outdoor porch offers a panoramic view of the blue Caribbean sea and St Barths looks like stars in the night sky while you lay on your own outdoor bed. Its unreal.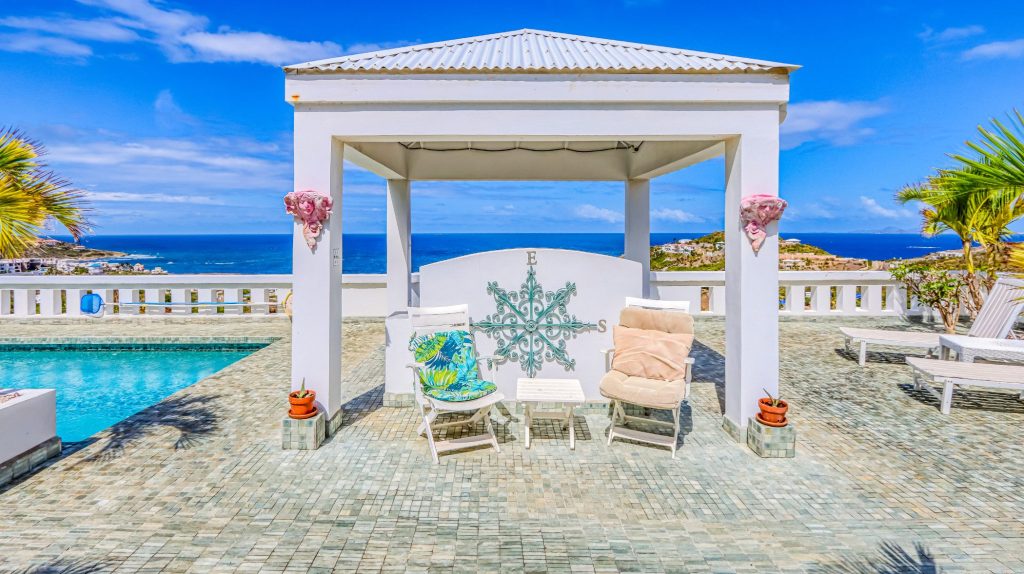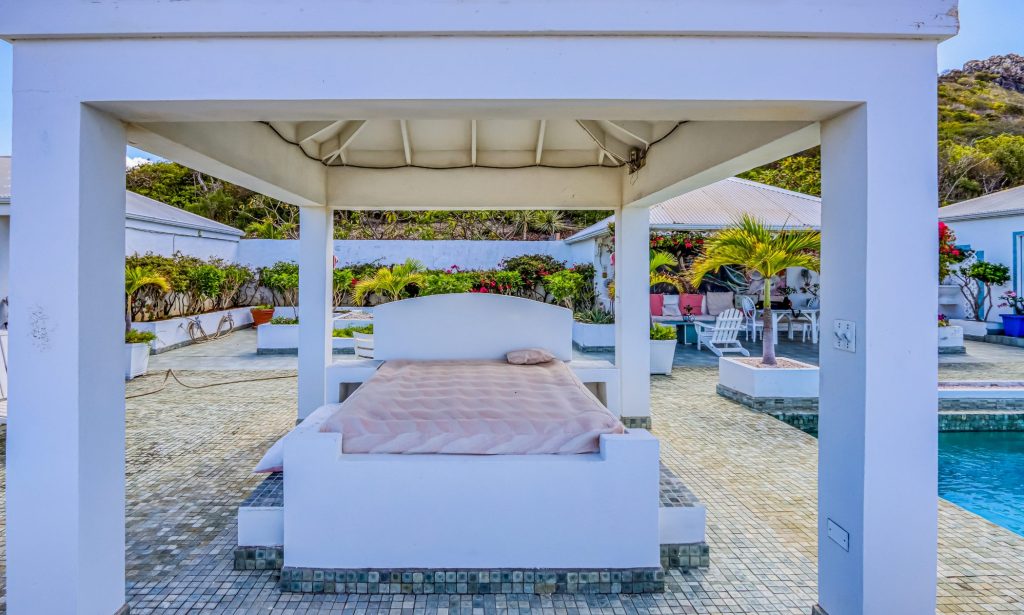 Cottage 2
This is where all the fun is! Check out the pool terrace here and the huge swimming pool at the centre of it all. This is making the most of everything the Caribbean offers. Dreams start here!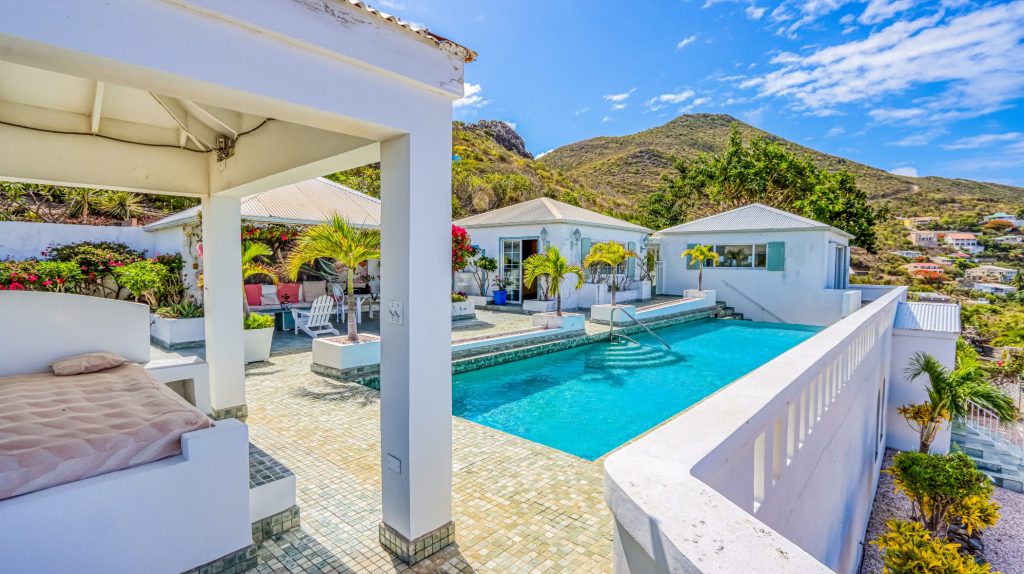 Cottage 3
Each of the cottages provide plenty of storage rooms and covered terraces. Each with their own unique character. The kitchen is full of character yet offers the ultimate cooking facilities and views while you cook!
Cottage 4
• Livinq room
• Porch
Covered terrace
Cottage 5
2x Bedrooms with built-in-closet & bathroom
2x Closets
• Covered terrace/ walkway
Cottage 6
• Office
• Terrace
• Exterior steps
Building 6 can easily be converted into an extra bedroom
Building Improvements
Exterior stair & steps: "rock/ concrete"
Swimming pool
Large open terrace
Gazebo
Cistern
Pavements: "rock/ concrete/ gravel"
Retaining walls
Boundary block/ rock walls
Rock walls
Chain-link fencing
Landscape
Septic system
Vehicle & pedestrian gate
Driveway
General description from the Appraisal
The construction of the detached buildings consists of a concrete structure with a Hip roof. The construction of the Hip roofs consist of most likely a wooden concrete structure and covered with metal roof sheets. The floors are tiled throughout with ceramic tiles. The walls are plastered and painted. The bathrooms are partially tiled with ceramic tiles. The kitchen cabinets in building l have Formica countertops, meanwhile, the kitchen cabinets in building 3 have Corian countertops. The backsplash walls are partially tiled with ceramic tiles. The detached buildings have aluminium windows, aluminium sliding door, and wooden interior & exterior doors.