Sanctuary Pelican Key Luxury Condos For Sale
NEW three-bedroom condos in upscale Pelican Key, St Maarten.
A world-class development just across the road from the beach and elevated for beautiful beach and ocean views! Expertly developed by a construction company out of London with sold-out international projects everywhere.
Now in St Maarten, to bring you the absolute best in finishing and luxury details.
Location
You will not find a better location. Just cross the road to access Simpson Bay beach from Buccaneer's Beach Bar and also offering world-class dining options in the vicinity to complete your experience in paradise.
Even with everything on offer, living at The Sanctuary is peaceful due to its elevated hillside position. This is the best-planned St Maarten development.
Ready to move in – LAST few units left, due to location selling fast.
Call Ritika on +1721 526 1819 for price list and availability.
Multiple condos available with three-bedroom and four-bedroom options. The four-bedroom is a duplex condo.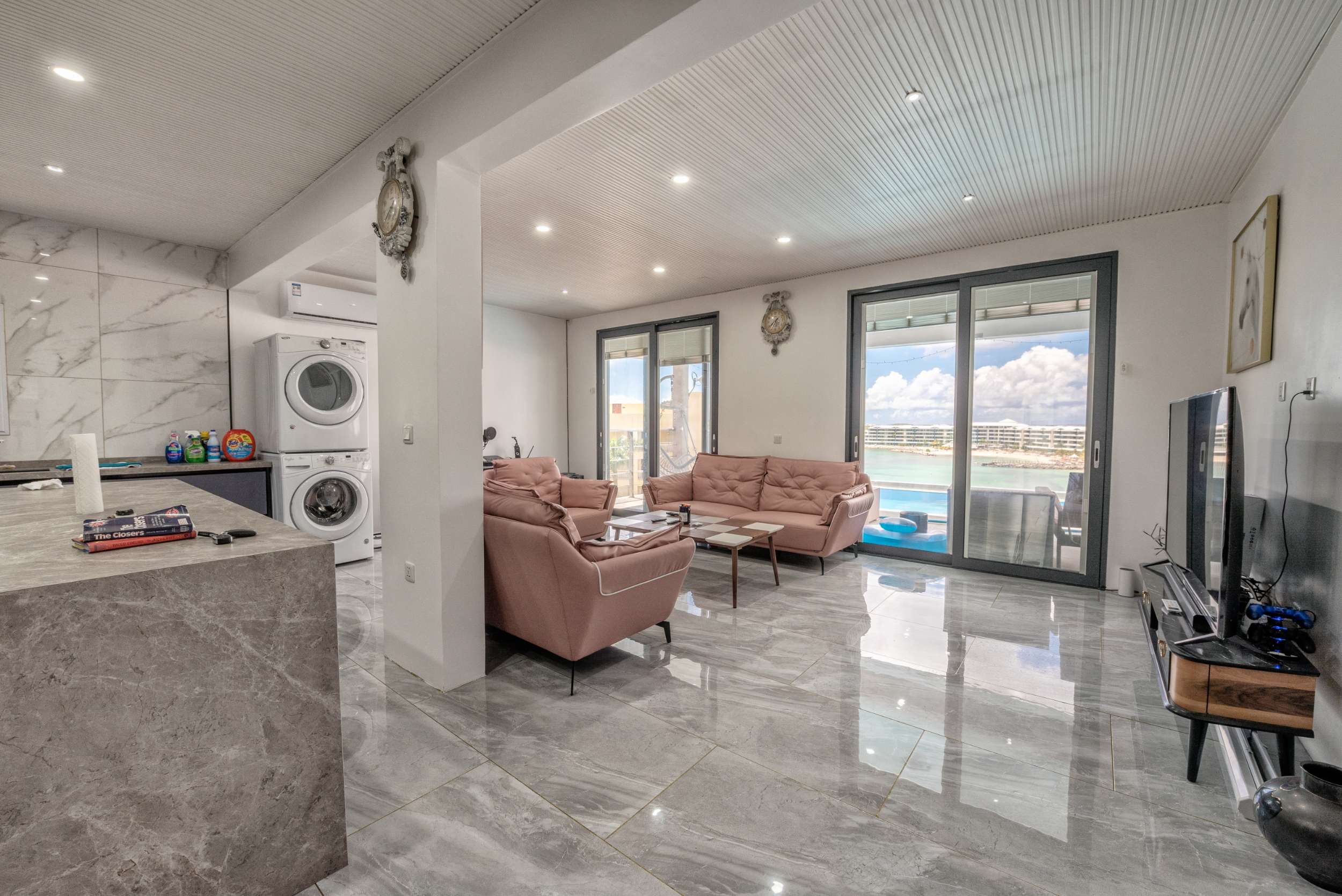 Coffee in hand, watching the beach waves from your terrace.
Simply a walk in your sandals to the warm waters of Simpson Bay.
Or enjoy the luxury of privacy with a bath in your private pool.
Show off your new digs and see the envy in their eyes.
This is what St Maarten luxury is.
Experience it, live it, buy it.
Pelican Key Luxury Condos
These Pelican Key condos are designed and developed by an international team; creating world-class spaces for your time in paradise.
Three bedrooms and three bathrooms in total, over one-level.
One of the bedrooms can be used as a studio with separate access
The studio offers an opportunity to generate short-term or long-term rental income; while you live in the property
The interiors are one of the best in St Maarten; outstanding attention to detail; never before seen in St Maarten.
Be part of something that will always appreciate in value.
An investors gem!
Sitting imperiously on a hillside directly opposite Buccaneer Beach Bar, be prepared to be impressed when you enter the estate. If you buy here, you will never go on vacation again. This is it, the best condo views in Pelican Key!
Sanctuary Pelican Key condos bring to you the ultimate luxury living to the island. This small community of condos offers you private pools and large terraces with luxury designer interiors including marble-look tiles and wood-like wall panels for an absolute brain-melting living experience.
With its striking interiors and modern design, this new development is flanked by its breathtaking views of the Caribbean Sea, Simpson Bay, and its beaches.
St Maarten Condos
St. Maarten is known for being the smallest landmass in the world, shared by two different nations; France and the Netherlands. This tiny dot in the Caribbean Sea, is not to be underestimated as it offers dozens of beaches, hiking trails, luxury hotels and villas, casino's and over 300 restaurants. Our International Airport has grown to become a connecting hub in the Northern Caribbean and connects you directly with major international cities such as New York, Miami, Panama City, Paris and Amsterdam.
St. Maarten is home to the Caribbean's biggest annual Heineken Regatta, the much-anticipated carnival in April and great summer festivals.
Our population is not only diverse but very friendly. Living here will set the stage for extraordinary experiences.
Luxury condos in Pelican Key, St Maarten
Modern architecture with private pool.
Selling as three-bedroom condo, all on one level.
One of the bedrooms is a self-contained studio which even has a private access. This opens up the possibility of leasing out separately for additional income.
Short-term rentals are very lucrative here and you should expect 80% occupancy.
Modern well appointed bathrooms with views!
Private pool with pool lounge and deck.
Guarantee of mind-melting views!
Ultra modern interiors – the BEST in St Maarten.
Chef's modern kitchen with island.
Contemporary interiors
Condition: Brand new!
Three-bedroom Oceanview Condo For Sale