Perfect View Villa In Terres Basses, St Martin
The six-bedroom estate with immaculately maintained villa and cottage sits high on one of Terres Basses hills in French St Martin, with a prime location for sunset views and privacy.
Terres Basses Villa For Sale
For years I have seen villas in Terres Basses, and I have started to understand exactly which 'lot' or villa, has the best views and location within Terres Basses to offer the ultimate in privacy and exuberance. This villa offers you a fabulous location deep into the heart of Terres Basses, quiet and serene with vast sunset views of St Martin, while offering safe and private surroundings. I love St Martin sunsets so I am envious of the views here! You have the backdrop of Saba island, turquoise waters, you even see an airline or two with that fiery orange sunset that St Maarten is famous for. If this house had a viewing deck you would be able to have a 360 degree view. With respect to views and privacy, this is a great location. Note that Terres Basses villas with similar views demand $4,200,000. This is the Terres Basses villa you were looking for.
Terres Basses real estate at its best.
Its a foundation for your new dream home.
You can re-build around the existing structure into a 10,000 sq ft modern Terres Basses villa with immense rental potential.
This is where your Caribbean adventure begins.
Perfect View Villa
Terres Basses Estate with 9350 sq meters of land.
Facing Baie Longue beach (west) with Baie Rouge beach just a few minutes away.
Four bedroom villa and two bedroom cottage.
Unobstructed views due to hill top advantage.
All bedrooms are ensuite with terrace or garden access.
Private pool with infinity edge.
Large ground floor unused den for games room, cinema room or an additional bedroom.
Large well maintained gardens.
Parking for over 10 cars.
Low running costs with less than $2500 in Property Tax per year.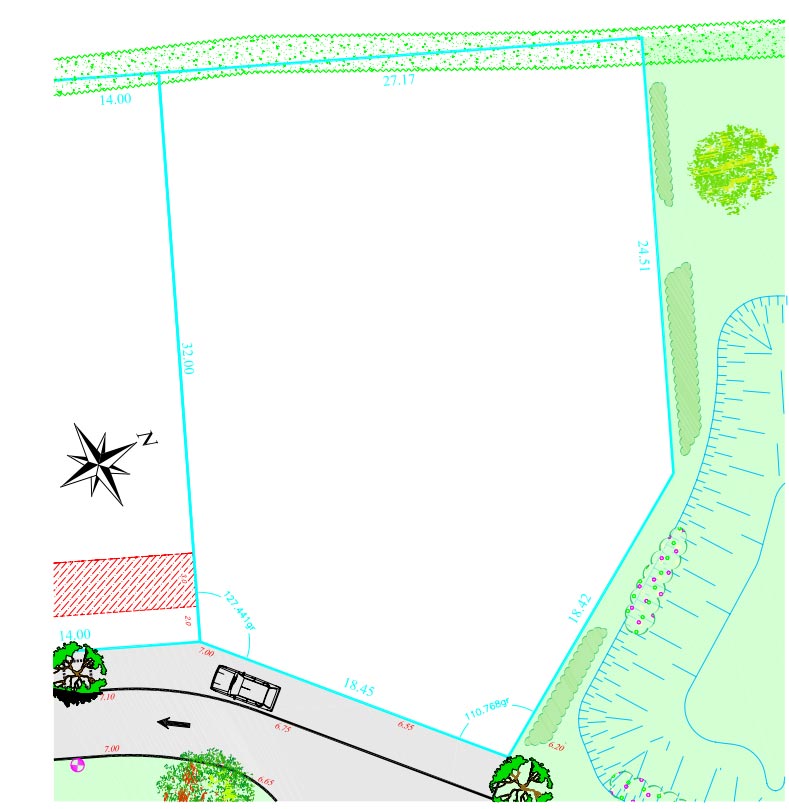 At the moment this large estate is a four bedroom villa with two bedroom cottage.
Its the perfect location, its the best view at this price point, and it gives you incredible foundation to modernize, renovate and refresh this well-maintained villa into a magnificent modern architectural masterpiece that attracts the cream in Terres Basses guests.
The large concrete villa is based on 350 sq m of land. This was the maximum permitted during the construction of this Terres Basses Villa.
New laws permit building up to 1000 sq m.
There is plenty of room to grow, invest and reap from this Terres Basses property.
Villa
The Creole style Terres Basses villa is designed over two levels.
A grand entrance with steps leads to the main covered living area.
Four bedrooms in total, two on the first floor, and two on the ground floor.
Five bathrooms, one for every bedroom and another near the living room.
First thing you see is the sea blue and tropical green landscape infront of you. Art everywhere.
To your right you have the most popular space of this Terres Basses villa; the kitchen and its outdoor covered patio.
Its the perfect setting for a relaxing day in.
The 14 x 6 meter pool by your side providing a calming backdrop to the fiery afternoon sun.
The living room is at the heart of the property and offer access to a partially covered terrace and direct access to the large pool.
Towards the left you have two more bedrooms each with their private bathroom suites and closets.
Large bedrooms with king size beds and ocean views.
Near the entrance you will find stairs that lead down to the ground floor where you will find a den and two bedrooms level with the garden.
The large den is perfect for cinema or games room.
The two ground level bedrooms are ensuite again and provide easy access to the garden for recreation.
Well manicured gardens maximize the access to your entire estate.
Cottage
On this Terres Basses estate you have a separate cottage that offers a luxurious two bedroom home all on one-level. This is quite a large cottage and offers considerable opportunity to generate income simply by adding a jacuzzi or small pool by the villa and turning it into a AirBnB villa!
Both bedrooms have ensuite bathrooms and closet room. Large kitchen, maybe even large than the one in the main villa and family dining area that really impresses!
Estate
This estate offers virtually one of the best views in Terres Basses, large immaculate villa with four bedrooms and a modern cottage with two bedrooms. Offering plenty of additional land to build and extend your property.
Terres Basses Villa Prices
If you are looking for a price comparison in Terres Basses, you will find this Terres Basses Estate to be priced considerably lower than most of the 260 other villas in Terres Basses.
Mille Fleur villa; a popular and even iconic Terres Basses villa which is nearby to this particular Terres Basses Estate.
Terres Basses Villa Map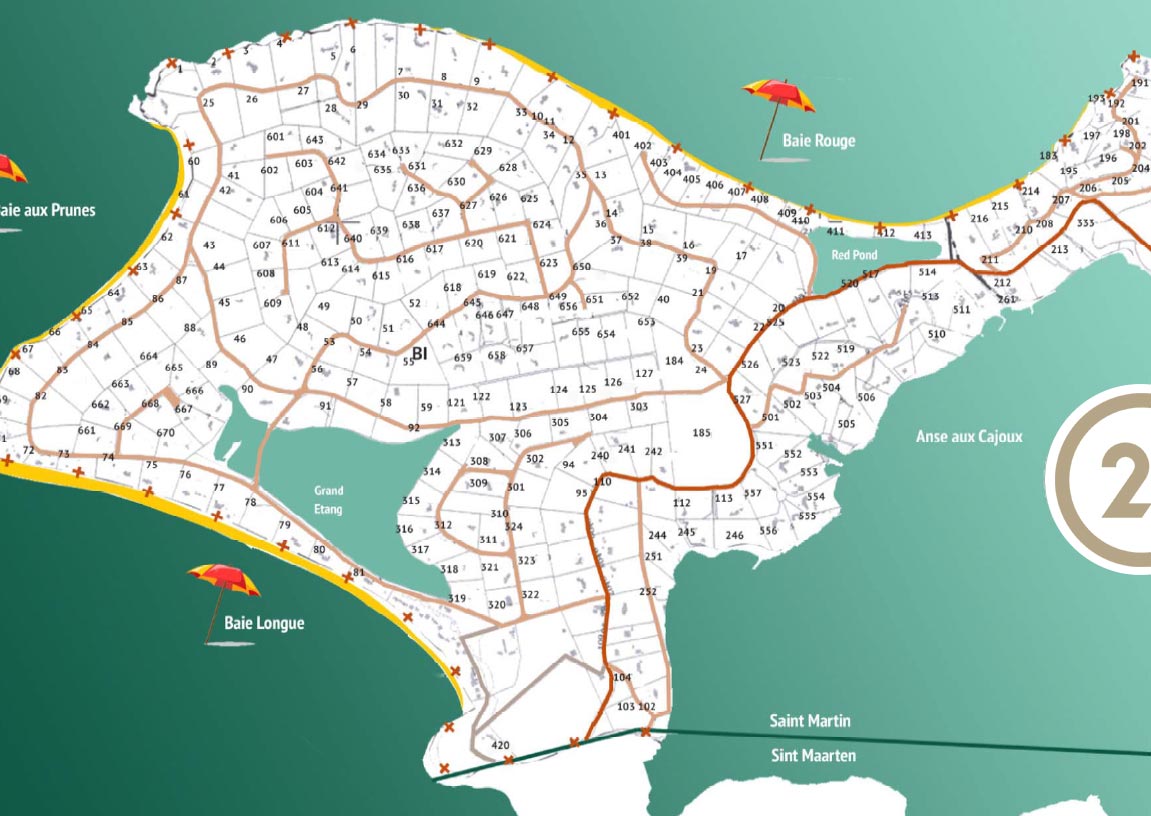 We have been working within Terres Basses real estate for over 20 years, contact us for full availability of Terres Basses villas for sale.