Porto Cupecoy Three Bedroom Condo For Sale
June 2021: Available now; a large three-bedroom condo for sale at Porto Cupecoy in Cupecoy, St Maarten.
Call or message Ritika on +1721-526-1819.
25 years of real estate experience in St Maarten!
Porto Cupecoy is a destination.
A world-class experience.
The best in St Maarten.
Three large bedrooms
Three and a half bathrooms
In excellent condition; move-in ready!
Interior space: 201 square meters (2163 square feet)
Outdoor space: 34 square meters (365 square feet)
Laundry Room
2 Balconies
Onsite grocery stores and restaurants
Parking for 2 cars
Common pool
24 hour gated security
Tennis court
Fitness Center
Marina with Boat Slips to rent or purchase.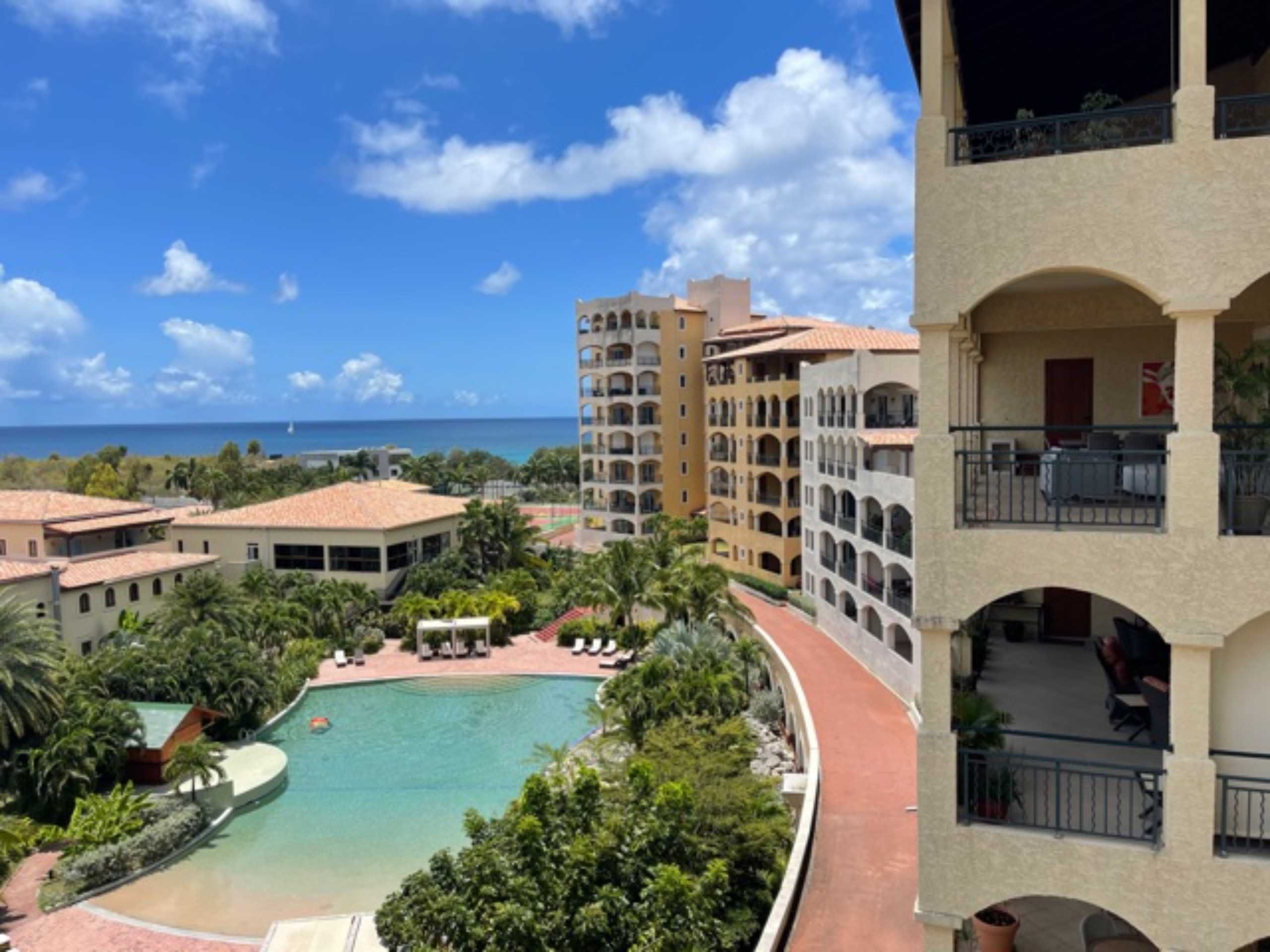 Porto Cupecoy Luxury Residences, Marina, Resort And Casino
In Porto Cupecoy all condos feature luxury specifications with large interior and exterior spaces. Originally developed by Orient Express Group, this is a world-class condo development on Simpson Bay lagoon in the theme of Italy's Portofino.
Impeccably developed condos at Porto Cupecoy seamlessly complement both the pristine surroundings and onsite facilities at your island trip. Luxury, privacy and cutting edge functionality combine to surpass your expectations in every method, throughout every home. Depending upon your block setting, you will delight in incredible views of the blue-green waters, magnificent mountain vistas or charming gardens, marina access and on-site resort facilities. Inside your house, undeviating attention to information and interior finishes improve the integrated advantages of each floor plan. Porto Cupecoy is also partly run as a casino hotel.
To visit Porto Cupecoy is to experience an unrivaled blend of Caribbean pleasures, not the least of which is a superior place. Neatly nestled in a secured cove directly on the serene Simpson Bay Lagoon– adjacent to the border from Terres Basses and the French side of the island. Porto Cupecoy is "located" to offer the very best of whatever for which Sint Maarten is so well known. As you will find, Sint Maarten presents simple access to the near by Saba, Anguilla, St. Baths and Nevis islands, allowing you to literally expand your horizons at your leisure.
Architecturally inspired by Portofino a town on the Italian Riviera coastline, southeast of Genoa region, Porto Cupecoy is one of the largest property developments in the Caribbean! According to legend, Porto Cupecoy was originally developed and built by the infamous Orient Express hotel group; who also constructed the legendary Belmond La Samana resort simply a couple of hundred meters away on the beach in Terres Basses.
Italian heritage with traditional sophistication and modern-day facilities enable a remarkable way of life experience within a Caribbean island. Porto Cupecoy is as good as it sounds!
The homes are set around a waterfront promenade swallowed up by intriguing shops, wonderful dining establishments and even a hassle-free grocery store with everything worldwide. Whether it's a breezy walk along the marina, a relaxing dip in the heated outdoor swimming pool or a vigorous workout in the fitness center, the best that the good life has to provide is always simple actions from your door.

Marina
Located on the western end of Simpson Bay Lagoon, Porto Cupecoy homes and marina will be the most recent and among the most upscale property advancement in the Caribbean, functioning as the social and economic hub of the 181 condominium properties and a destination for the whole Caribbean owing to its place in Simpson Bay, one of the Caribbean's most protected harbors and an international yacht destination.
Porto Cupecoy property owners and short-term visitors will have the opportunity to dock or moor their sailboats and luxury yachts (from 30 to 300 feet in length) in one of marina's 54 slips, eleven of which have the ability to accommodate mega luxury yachts.
Simpson Bay Lagoon, where the marina is located, is the Caribbean's largest seawater lagoon and has long been a natural yachting hub for the Caribbean. Porto Cupecoy is the island's most recent and most elegant marina and will prove to be the best jumping off point for boaters looking to explore close-by islands and cultures.

The Porto Cupecoy Marina provides:
54 deepwater slips consisting of 11 for luxury yachts up to 250′
Fully marked/lit and quickly navigable access channel
Up to 480 volts, 3 phase 100 amps shore power with double freshwater connections
High-speed premium diesel, gas and marine engine lubricants
WiFi Web service
Comprehensive vessel concierge services
Use of personal fitness center, swimming pool and tennis courts
Premium grocery delivery
Whats near
Porto Cupecoy: The nightlife and eclectic dining choices will leave you with enough to never leave the secure border of Porto Cupecoy.
Cupecoy Beach: simply throughout the street from Porto Cupecoy where you will find beautiful limestone cliffs and attractive beaches with turquoise waters. Do not miss out on the sunsets!
Danny's Beach Bar: A rustic however charming beach bar right on the beach beside Shore Point vacation homes, simply throughout the roadway from Porto Cupecoy. You can access Cupecoy beach and its secrets from here.
Blue Mall: Formerly the biggest mall in St Maarten, now closed. Due to re-open as luxury residences with a variety of restaurants and shops to re-open.