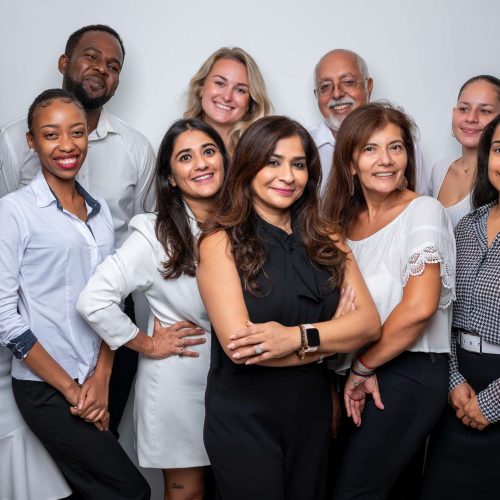 Century21 St Maarten Real Estate
Owner / Broker with 25 years of experience in St Maarten real estate.
Simpson Bay offices in St Maarten with a VIP lounge for your comfort.
12 Years Best Real Estate Agency awards.
Featured on HGTV International.
Highly trained team.
In the press for recognition of excellence.
Chosen by APS (National Pension Fund) to assist in sales, leasing, and management of 62 townhouses after a vigorous verification process.
Banks, Notaries, and Government prefer to work with Century21.
A household name in St Maarten (SXM).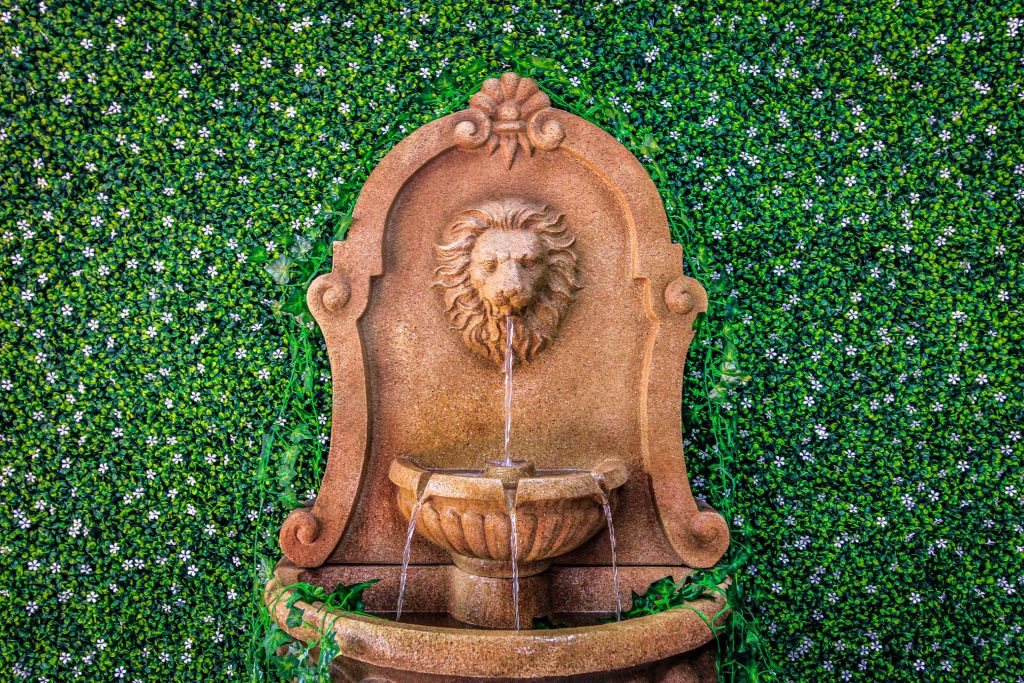 Century 21 St Maarten is the luxury real estate agency operating in the whole of Dutch Sint Maarten and collaborating on the French Saint Martin.
Largest Agency in St Maarten
We have over 500 listings registered with many more in the process. This means we are the largest St Maarten real estate agency!
Our Head Broker, Ritika Nanwani carries 25 years of sales and rental experience in St Maarten real estate. This makes us unbeatable!
Our expertise is on the entire Dutch Sint Maarten with a preferred network of realtors in French St Maarten that work exclusively with Century21. This gives us the edge over all other real estate agencies in St Maarten. Excellence in business operations is our goal.
Best Real Estate Agency
We are thankful to have been awarded Best Real Estate Agency in St Maarten for twelve years in a row. This is a prestigious event that is independently voted by the people of St Maarten. (Thank you, St Maarten!!)
Our highly skilled trained team is compromised of complete professionals who know the art of presentation and are knowledgeable enough for you to make a decision at that time.
Recommended By Everyone!
We really are well known for our expertise. In fact, ask anyone, they will recommend you to us. I guarantee it.
We Understand You!
I am a buyer too, so I completely understand what you are looking for in a property. And my key strength is simply my experience; I make finding your St Maarten home easy!
Our Century21 Realtors are really smart, bold, and even fast! We understand you are here for a short time and require a dedicated St Maarten Realtor for property tours and local knowledge. This is why when you contact us to buy a property in St Maarten, we will leave everything else and make sure you have the best possible property buying experience we can offer.
It will be our pleasure.
This experience includes providing services in English, Dutch, French, Spanish, Italian, Russian, German and Hindi.
25 Years Experience
Century21 St Maarten was founded in 2004 with much fanfare and celebrity events. In fact we are so famous for events that one of the of the largest events St Maarten had ever seen was organized at Indigo Bay during its initial launch and completely sponsored by Century21 St Maarten. International bands, DJ's and singers.
Successfully serving all districts within Dutch Sint Maarten. Ritika Nanwani, Head Broker has been in St Maarten Real Estate for over 25 years and brings integrity and experience to your property buying experience.
Featured in multiple HGTV Property Shows and Awarded Best Real Estate Agency in St Maarten every year!
Century 21 St. Maarten New Office Location in Simpson Bay
Note: We have recently moved to a new premises in the same building. You will find us simply 4ft away from our old location!
Look for the pink flamingos!
Century 21 St. Maarten is located in a quiet section of Simpson Bay lagoon opposite Banco Di Caribe (Simpson Bay branch). The open floor plan is a visible storefront on the main road of St. Maarten's second town.
We have parking for you on premises. I look forward to meeting you soon.
The address is:
34B Airport Road
Simpson Bay
Sint Maarten
Landmark: Opposite Banco Di Caribe (Simpson Bay).
You can call our offices +17215455800 or +17215455700.
Alternatively, I would love to hear from you by email at info@c21sxm.com.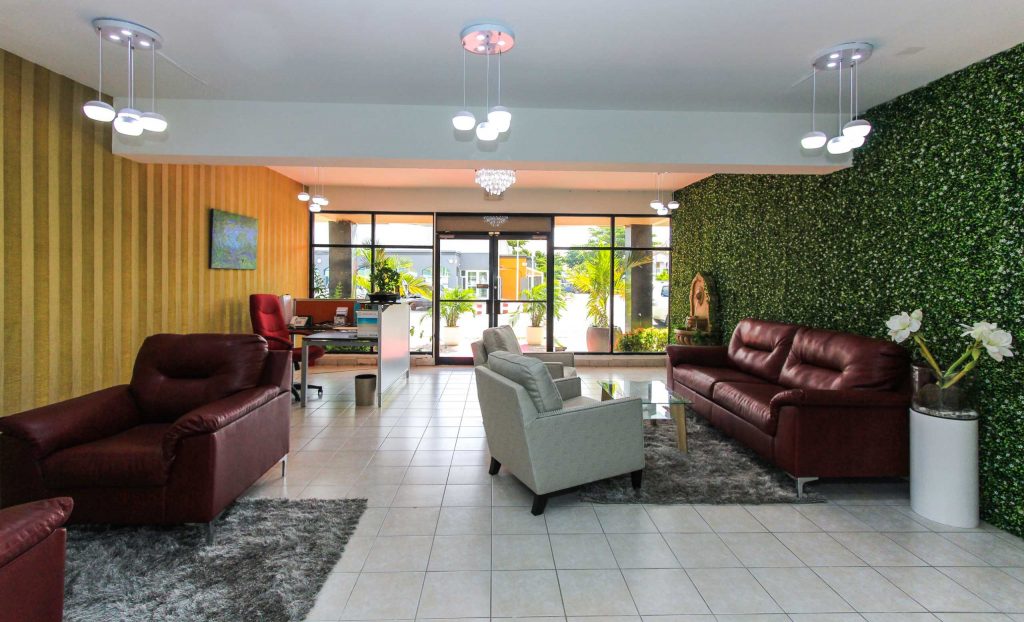 Everyone recommends Century21 St Maarten!
Century21 Island Realty
Century 21 Island Realty (c21sxm.com) is the premier real estate agency in St Maarten. It has been awarded Best Real Estate Agency in St Maarten for eleven years in a row. Their highly-skilled realtors are known for high-touch customer service. This includes providing services in English, Dutch, French, Spanish, Italian, Russian and Hindi. Overall, the firm has 15 years of experience, serving all districts within Dutch Sint Maarten.
The award-winning agency is managed, operated, and directed by Ritika Nanwani.
We operate offices in St Kitts, Saba and Statia.
Ritika Nanwani
Phone and WhatsApp: + 17215261819
Email: ritika@c21sxm.com
Featured on HGTV
Your award-winning St Maarten broker.
Success is guaranteed with Ritika.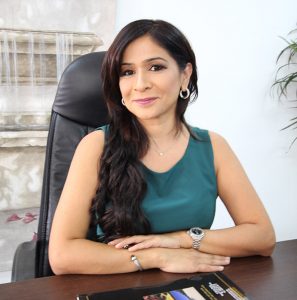 Before anything else, you get experience. 25 years of St Maarten real estate experience. 70% of St Maarten's realtors are trained by Ritika!!
Ritika works crazy hours.
This is why she achieved $30million in offers in 2020, $22m in 2021 and a massive $26m already in 2022!!
She is at the top of real estate chain!
Everyone recommends Ritika; whether its for a $500,000 investment or $20,000,000 commercial takeover; Ritika has done it all!
When you are in St Maarten, Ritika will dedicate her time to you entirely.
Even days and nights; until we find you that beachfront condo you came to St Maarten for.
It is normal for Ritika to spend 2 to 3 days touring St Maarten and Saint Martin's properties with you.
She excels at selecting a team with the necessary expertise and experience to promote and close the sale on each project. She manages Century 21's three offices in St. Maarten, Saba and St Eustatius along with her portfolio of properties spanning from exclusive villas, vacation rentals, commercial buildings and premium development land.
Her friendly and approachable personality makes her one of St Maarten's top brokers whose reputation is firm and sustained through many referred clients.
Favorite Quote: Work hard. Have fun. Make history.
Name: Ritika Nanwani
Origins: Indian born, having lived in St Maarten for over 30 years!
Speaks: English, Hindi, and a little bit of French.
Designation: Managing Director and Head Broker.
Awards: Best Real Estate Agency for 12 Years (2022). Pineapple Awards Nominee for Best Business Woman, Platinum Agent Award and Century21 Agency Ruby Award (2022).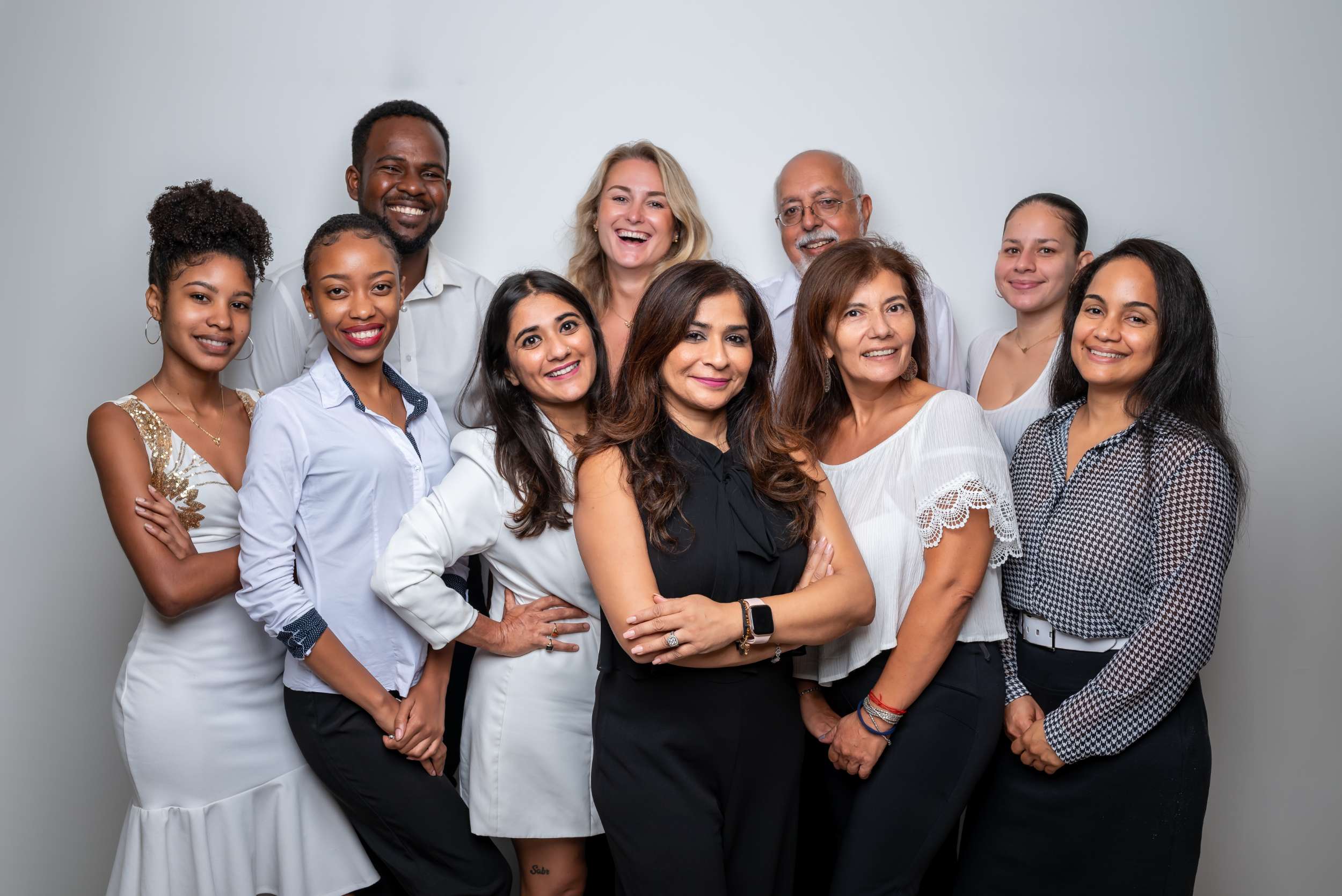 Pooja Asrani
Phone: + 1-721-559-0599
pooja@c21sxm.com
Specialist in rentals and sale of residential properties.
Smiles are guaranteed with Pooja.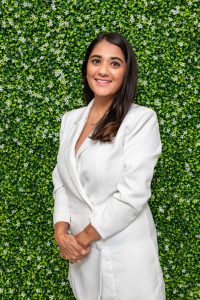 If there was ever a natural at real estate; its Pooja!
She eats, sleeps and breathes real estate with a truly fiery passion for being the best. Youth and charisma with years of experience in real estate makes Pooja one of St Maarten's best realtors!
Pooja specializes in sales and rentals with an ability to understand your needs from the first meeting!
Try Pooja for a truly spectacular time while searching for your next home.
My passion for homes started years back when I was a little girl. I had asked my
Name: Pooja Asrani
Nationality: Indian
Designation: Property Specialist
Speaks: English
Likes: Real Estate!!
Charlotte Planner
Phone: + 1-721-553-7193
charlotte@c21sxm.com
Specialist in residential sales and rentals including management of vacation properties.
Speaks English, Dutch, and German fluently!
Let Charlotte charm you!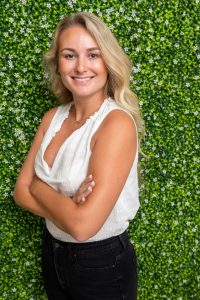 A complete professional; who appreciates the highest level of service.
Highly knowledgeable about St Maarten and is an expert on the East Coast of St Maarten.
Charlotte is born in Netherlands and grew up just outside the city. She is a patriotic Dutch and has extensive contacts in St Maarten within the military and Government.
Charlotte has had one of her most successful years in 2021; and is one of our most successful realtors at Century21.
Charlotte is always available and prompt with her responses.
Name: Charlotte Planner
Nationality : Dutch
Designation: Property Specialist
Speaks: Dutch, English and German fluently!
Bob Barron
Phone: + 1-721-522-6865
bbarron@c21sxm.com
Specializes in sales of residential condos and villas and is an expert in Beacon Hill and Cupecoy area.
Bob will rock your life!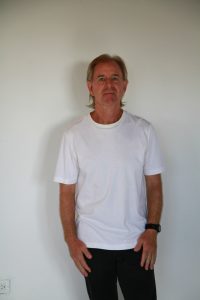 Before moving from the Boston area, I was in the banking industry and was also a high school hockey coach.
Since my arrival on St Maarten in 1994, I have been involved with property sales, marketing and management.
As an agent for Century 21 Island Realty, my specialty has been vacation property sales, as well as the management and marketing of many of these properties after the sale.
Almost all of my clients have been from the US and have trusted me to find a property that meets their investment needs and objectives.
Many clients desire to market their property as a vacation rental, as well as use it for personal use during the year.
Experienced in many aspects of this type of ownership including website marketing of vacation properties, and have a proven track record of smooth and seamless purchase & sales for both the buyer and the seller.
With a passion for music, I has been performing solo and as lead vocalist for my band for many years on St Maarten. Other interests include travel, scuba diving and ice hockey.
Name: Bob Barron
Nationality : American
Designation: Property Specialist
Likes: Lives, breathes, and survives for music. Bob knows EVERYTHING about the Rolling Stones!
Cedric Croes
Phone: 1-721-523-5730
cedric@c21sxm.com
Specializes in sales and rentals of residential and commercial property throughout St Maarten.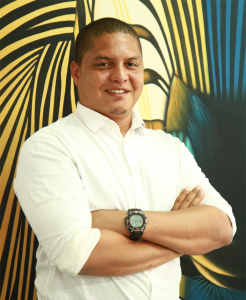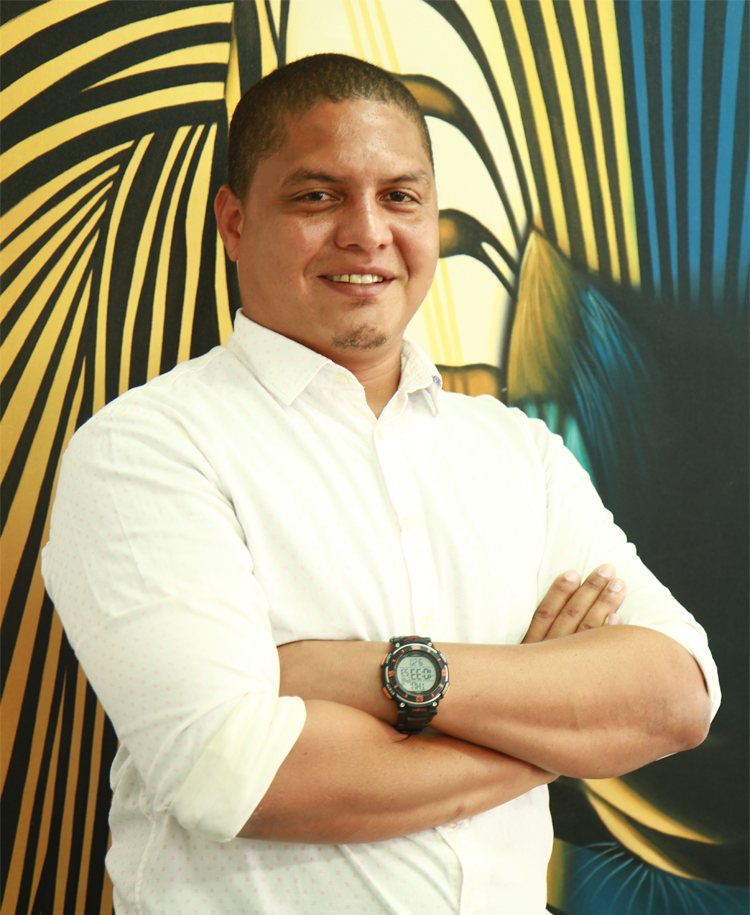 Yamilet stands out with her hardworking attitude. You will find her driving around looking for properties for you. Or you might find her concentrating on her laptop, promptly responding to buyer questions.
Yamilet knows the island, having been virtually brought up in St Maarten.
Call Yamilet for anything real estate-related. She can assist with both finding you a property to lease or buy.
Lal Baharani
Phone: 1-721-580-9682
lal161151@yahoo.com
Specializes in sales and rentals of residential and commercial property throughout St Maarten.
Lal will spice up your life!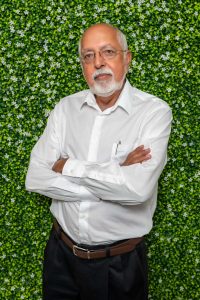 Lal operates the infamous Lal's Indian Restaurant.
35 years of St Maarten living makes Lal an absolute stalwart in any business.
Lal brings flair, exuberance, and fun to your property search.
Call Lal!
Melford Hazel
Phone: 1-721-523-8346
melford@c21sxm.com
Specializes in sales and rentals of residential and commercial property throughout St Maarten.
Let Melford show you around.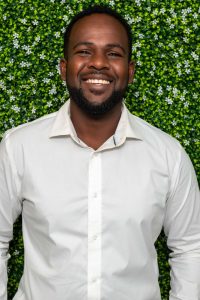 You need to ask the question; "Who doesn't know Melford!?".
Melford comes from the most popular legacy in St Maarten with estates all over Philipsburg and surrounding areas.
Melford is an expert in commercial real estate, especially with his experience in operating and managing a private forty bedroom hotel.