Century 21 St Maarten is the premier real estate agency in St Maarten / St Martin.
Our expertise is on Dutch Sint Maarten with a preferred network of realtors in French St Maarten that work exclusively with Century21. This gives us the edge over all other real estate agencies in St Maarten. Excellence in business operations is our goal.
We are thankful to have been awarded Best Real Estate Agency in St Maarten for eleven years in a row. This is a prestigious event that is independently voted by the people of St Maarten.
Our highly skilled realtors are known for personalized customer service experience, being there with you along every step.
I am a buyer too, so I completely understand what you are looking for in a property. And my key strength is simply my experience; I make finding your St Maarten home easy!
Our Century21 Realtors are smart, bold and fast! We understand you are here for a short time and require a dedicated St Maarten Realtor for property tours and local knowledge. This is why when you contact us to buy a property in St Maarten, we will leave everything else and make sure you have the best possible property buying experience we can offer.
It will be our pleasure.
This experience includes providing services in English, Dutch, French, Spanish, Italian, Russian and Hindi.
Century21 St Maarten was founded in 2004 with much fanfare and celebrity events. Successfully serving all districts within Dutch Sint Maarten. Ritika Nanwani, Head Broker has been in St Maarten Real Estate for over 25 years and brings integrity and experience to your property buying experience.
Featured in multiple HGTV Property Shows and Awarded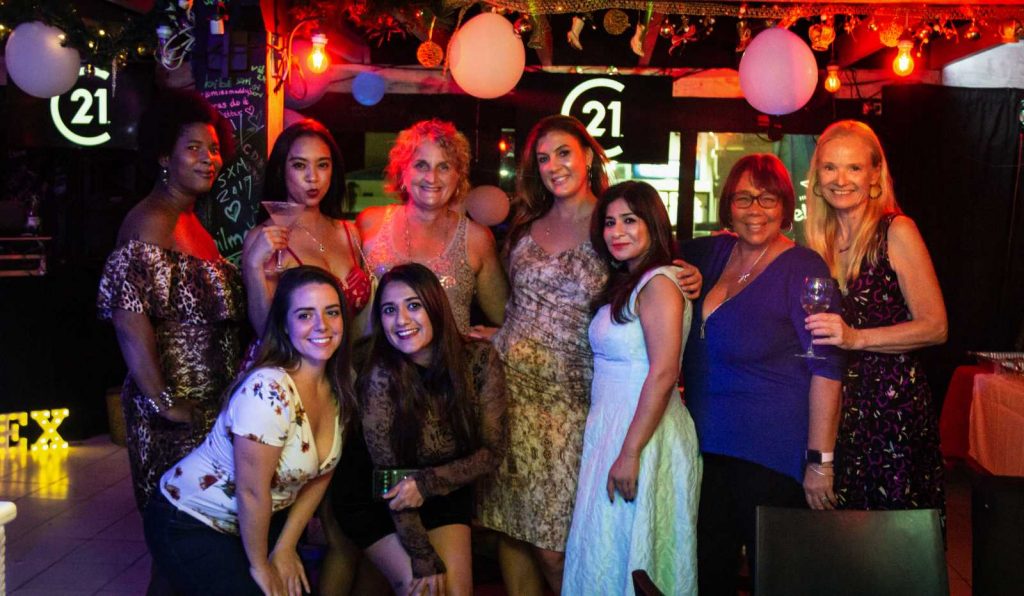 Century 21 St. Maarten New Office Location in Simpson Bay
Century 21 St. Maarten is located in a quiet section of Simpson Bay lagoon opposite Banco Di Caribe (Simpson Bay branch). The open floor plan is a visible storefront on the main road of St. Maarten's second town.
We have parking for you on premises. I look forward to meeting you soon.
The address is:
34A Airport Road
Simpson Bay
Sint Maarten
Landmark: Opposite Banco Di Caribe (Simpson Bay).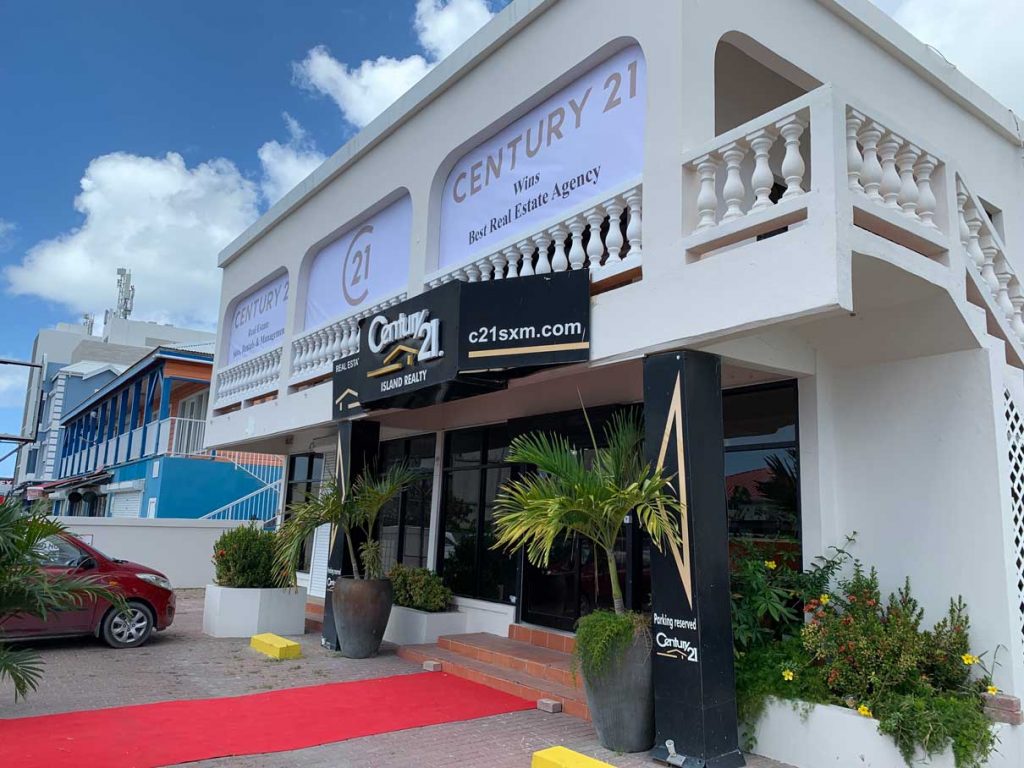 Most Recognized Name in Real Estate
When home buyers and sellers think about real estate, they think of the CENTURY 21 brand. In fact, according to a national survey*, the CENTURY 21 Brand was the most recognized name in real estate by a wide margin. Put the power of this international brand name to work in your local market to help sell your home faster for the best price possible, or help you find the next place you'll call "home sweet home."
Ritika Nanwani
Phone: + 1-721-526-1819
ritika@c21sxm.com
Attention to detail and client's needs are the hallmarks of Ritika Nanwani, Century 21 Island Realty's Head Broker. With 12 years of experience in residential real estate, new property marketing and sales, Ritika is closely involved with every new development project and engaged throughout the entire process from pre-development to sales.
She excels at selecting a team with the necessary expertise and experience to promote and close the sale on each project. She manages Century 21's three offices in St. Maarten, Saba and St Eustatius along with her portfolio of properties spanning from exclusive villas, vacation rentals, commercial building and the very scarce commodity land.
Her friendly and approachable personality makes her one of St. Maarten's top brokers whose reputation is firm and sustained through many referred clients.
Favorite Quote: Work hard. Have fun. Make history.
Name: Ritika Nanwani
Nationality : Indian
Designation: Managing Director
Linda Molinari
Phone: + 1-721-527-5426
linda@c21sxm.com
I was born and raised on the prairies in Canada and I am proud to be a Canadian. I married my best friend in 1981 who is also my partner in real estate. We have two wonderful boys. Since building our first home in 1981, we have built, subcontracted, renovated and sold over 21 personal properties.
Tired of long cold winters, a love for sailing and the ocean is what brought us to amazing Sint Maarten to work, live and play.
My passion for homes started years back when I was a little girl. I had asked my brother to build me a Barbie mansion. I spent weeks decorating each room with wallpaper and pictures from old magazines down to the finest detail.
Today, that is no different. I have that same motivation to get out there and find that "diamond in the rough" as I call it, or perhaps the sparkling beauty of brand new. This all excites me and gives me my drive.
Let my experience, passion and positive energy help you find or sell your "diamond".
Our Value Statement:Integrity, Dedication, Fun!
Name: Linda Molinari
Nationality : Canadian
Designation: Sales Associate
Bob Barron
Phone: + 1-721-522-6865
bbarron@c21sxm.com
Before moving from the Boston area, I was in the banking industry and was also a high school hockey coach.
Since my arrival on St Maarten in 1994, I have been involved with property sales, marketing and management.
As an agent for Century 21 Island Realty, my specialty has been vacation property sales, as well as the management and marketing of many of these properties after the sale.
Almost all of my clients have been from the US and have trusted me to find a property that meets their investment needs and objectives.
Many clients desire to market their property as a vacation rental, as well as use it for personal use during the year.
Experienced in many aspects of this type of ownership including website marketing of vacation properties, and have a proven track record of smooth and seamless purchase & sales for both the buyer and the seller.
With a passion for music, I has been performing solo and as lead vocalist for my band for many years on St Maarten. Other interests include travel, scuba diving and ice hockey.
Name: Bob Barron
Nationality : American
Designation: Sales Associate
Mario Molinari
Phone: + 1-721-527-5425
mario@c21sxm.com
Integrity, commitment and fun! My wife Linda and I have made this our value statement and promise to you. Trust and respect is earned, and we will do everything possible to earn it.
I started my real-estate career in 1979 in Kelowna, Canada. My passion for real-estate has never faded as I moved into the restaurant business and then sales and management at Hershey Chocolates, a beauty supply company and Core-Mark International Distributors. At all times, we continued to buy, build, renovate and sell real-estate.
What I have learned over 35 years of professional sales experience is:
1. Ask your customers the right questions.
2. Listen to your customer… really listen.
3. Verify what you assume your customer's needs and wants are, and then do everything possible to deliver.
I love what I do. There is no bigger thrill for me than creating a win-win situation for buyer and seller.
I have partnered with my wife, Linda who has been just as passionate about real-estate since 1981 when we formed our first real-estate investment company. Together we bring a fresh new attitude and energy to island living. We are ex-pats and love to help others make their island dreams come true.
Name: Mario Molinari
Nationality : Canadian
Designation: Sales Executive
Languages: Canadian, Italian and working on French.
Hobbies: I have self published 3 Fiction books and love to sail.
Life's biggest success: Marrying Linda, having two amazing boys and moving to Sint Maarten.
Century 21 Island Relaty
Office Phone: 1-721-54-55-700
Mobile: 1-721-52 61-819
Email: info@c21sxm.com
Lynne Parsons
Phone: 1-721-524-0276
lynne@c21sxm.com
I have worked in a variety of careers throughout my life. I began in real estate in the 1970's in Canada before cell phones were the internet became a way of life. Since then I have also worked in the hospitality industry. In fact, I owned a small beach bar here in Sint Maarten for 12 years and have many stories about the people I met and the experiences I had as you can imagine. I have come full circle and I am right back where I want to be as a Rental Agent here at Century 21.
Cultural diversity, a Caribbean lifestyle and consistently perfect weather all contribute to
my love of Sint Maarten. I strive to epitomize, integrity, energy and creativity in every detail of each real estate transaction. I am an enthusiastic member of the community and I am eager to show clients the best that Sint Maarten has to offer.
Concentrating specifically on rental properties, both long term and short term,
I will ensure my clients are happy and satisfied. Matching up the perfect tenant to the perfect rental accommodation is my number one goal.
Name: Lynne Parsons
Nationality : Canadian
Designation: Rental Specialist
Languages: English