Buying Property in St Maarten and St Martin
A New York Times article states that "There are absolutely no restrictions for foreign buyers" to buy a property in St Maarten.
You don't need an attorney but you need an experienced Real Estate Broker.

I have been in St Maarten real estate for 25 years now and I admit buying a property is theoretically easy but practically a nightmare! You need my experience to predict problems before they happen.
Being one of the oldest agencies in St Maarten, we are trusted and recommended by Notaries, Lawyers, Banks and The National Pension Fund (APS) for our on-field excellence and integrity in operations.
As a buyer I provide my service to you at no charge. I am paid by the seller.
I work with hundreds of clients a month and each property closing is unique. Each property buyer has an individual need; like setting up Foundations or paying by Cryptocurrency. Yes our experience is immense and our expertise is people. This guide covers everything from legal documents, forms, and laws. Hopefully, you find it useful.
If your question is advanced, as a buyer my services to you are free of charge.
Call Ritika on +17215261819, available on WhatsApp on this number.
Featured on HGTV and Century21 Head Broker
BEST REAL ESTATE AGENCY award for 11 years.
How To Buy Property In St Maarten – Short Version
Buying a property in St Maarten is easy and takes a few days if funds are ready! Once you have decided on the St Maarten property you are buying we follow these steps to Transfer the Title in your name or company or Foundation.
It begins with an Offer to Purchase, which is simply an official way of negotiating your price and terms. This is a flexible agreement.
Once both parties have agreed on terms, a 10% deposit is transferred to the Notary's Escrow account or a Century21 holding account.
A Sales & Purchase Agreement is signed in tandem.
The Notary will then check the title of the property and confirm the legitimacy of ownership.
You will be required to provide an ID and complete a simple Source Of Funds declaration.
Once the Notary confirms all documents and Property Title is 'clean'; you transfer the remaining 90%.
The Notary will inform the Kadaster (Land Registry) to transfer the title to your name.
There is a Transfer Tax of 4% to be paid at closing and Notary fees are between 1% to 2%.
There are No Property Taxes and No Capital Gains Tax in Dutch Sint Maarten.
Ritika Nanwani On HGTV International
Contactless
More and more in large part due to the pandemic we have completed a number of contactless transactions. Notaries and banks have recently changed their regulations and distance signing is possible via video.
You don't need one, but for a contactless transaction, we will recommend a lawyer. You are at peace and the seller is assured about your intentions.
A Brief Overview
Before we start, let's get to know a little bit more about this prime tourist destination in the Caribbean.
Covering a total land area of 37 square miles, Sint Maarten is one of the smallest islands in the world shared by two nations despite the absence of a physical border dividing the two territories. The northern part of the island is with France (60%) while the Netherlands owns the southern Dutch region (40%). So technically speaking, the French calls it Saint Martin, while it is Sint Maarten to the Dutch – to everyone else it's Saint Martin or St Maarten. In recent times locals identify the entire island universally as "SXM" and I suspect this is going to be the future name for a unified island (I wish!).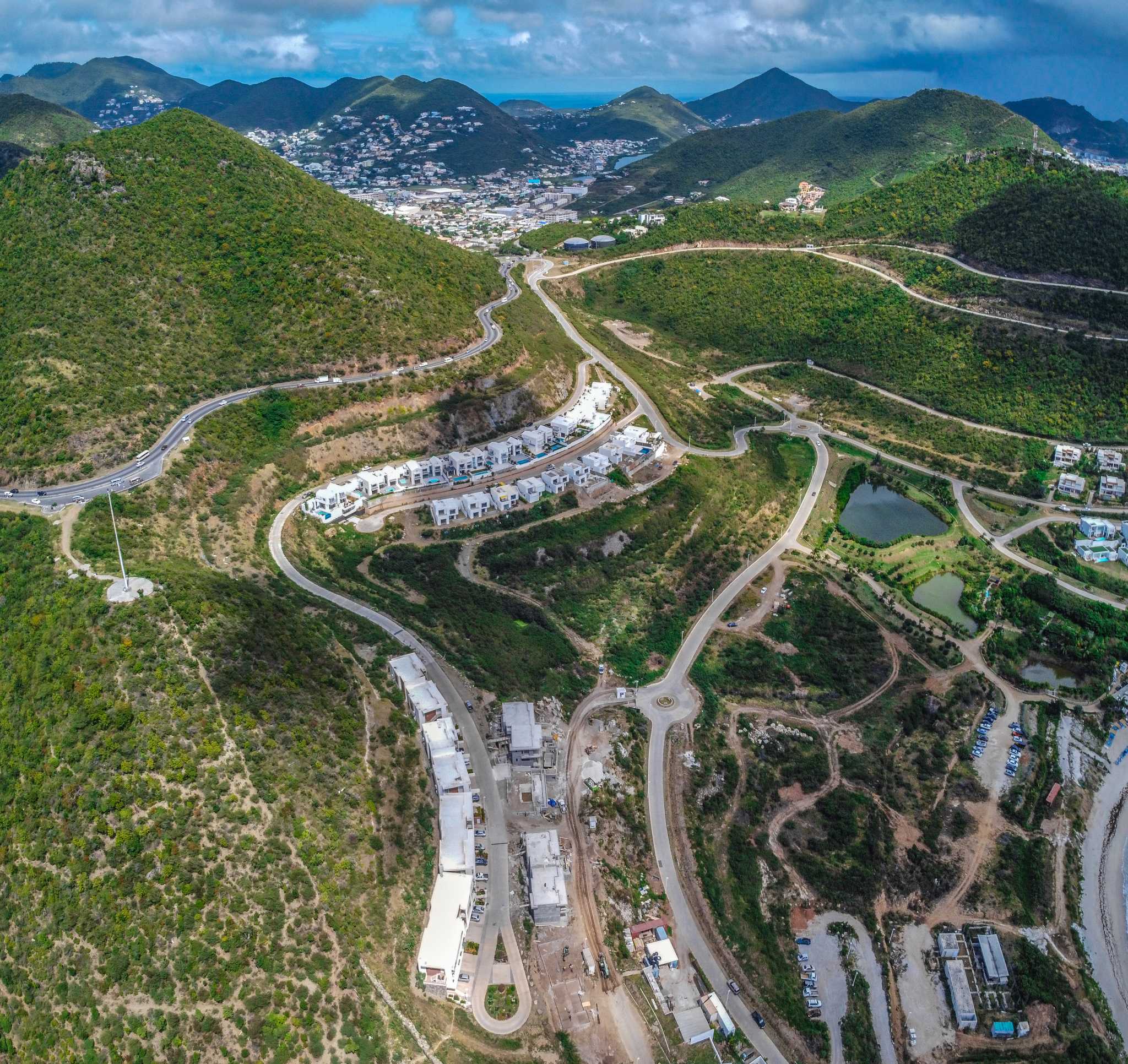 According to the Koppen climate classification, St Maarten enjoys a tropical savanna climate. It's warm and sunny from January to April while rainy days begin in August and last until the end of the year.
Here's a fun rumor: popular folklore among the locals explains how the island was divided into two regions. Inhabitants were told to choose one "walker" as representatives from each side. The French walker was made to follow the coastline heading north while his Dutch counterpart walked south. After circumnavigating the island and meeting the second time, a line was drawn from the starting point all the way to the meeting point which became the border. The Frenchman brought along a bottle of red wine as refreshment while the Dutch washed down his thirst with gin, negatively affecting his performance, leaving his lot with a smaller territory.
And I just heard about this recently!! I need to work less and get out more!
Why buy property in St Maarten and Saint Martin?
Whenever a client or new island friend tells me I have been to many other islands, I jump at the question "Why St Maarten?"
The real answer to this question is two things that are in favor of St Maarten; things-to-do and safety.
The world-class dining, booming nightlife and upscale lifestyle makes St Maarten the billionaire's capital of the Caribbean as mentioned in Vanity Fair!
A Missionary's Opinion on St Maarten
But why do they buy property in St Maarten is the real question.
I mean Aruba has a similar vibe to St Maarten, but when it comes to real estate sales why is St Maarten miles ahead of the rest.
Why does every single market report indicate that St Maarten is the next best thing in the Caribbean!
Americans, French, Canadians, Italians, Russians, doctors, lawyers, CEO's; everyone who understands money; invests here.
Its more secure in St Maarten with the excellent infrastructure in place.
Four KEY REASONS Why Buy Property In St Maarten
You understand the language. In St Maarten everyone speaks English. 90% of St Maarten is multinational so there is no discrimination AT ALL!
You understand the laws. Very favorable laws designed to make living in St Maarten easy! You will notice the difference!
Easy access via international airport and world-class seaport infrastructure. Travel the world while living in the Caribbean. You couldn't have even dreamt about this lifestyle.
St Maarten 0% Property Tax and Capital Gains Tax. St Maarten is a secret investors paradise!
St Maarten Promises Highest Growth In Caribbean 2020 Report
Do I need to hire a lawyer to buy real estate in St Maarten?
You won't need an Lawyer / Attorney to close on the property; this is done by a Notary. However an Attorney may offer peace of mind.
A Notary will hold funds in Escrow, check for liens or mortgages and will also transfer the title for a cost between 1%-1.8%.
You have a choice of three Notaries in St Maarten: BOEKHOUDT, Mingo Notary and Tjon Ajong & Associates.
As a buyer, you reserve the right to pick a Notary.
If the funds are ready the buying process can be completed in one to two weeks, depending mainly on the Notary's schedule.
St Maarten Real Estate – An Intro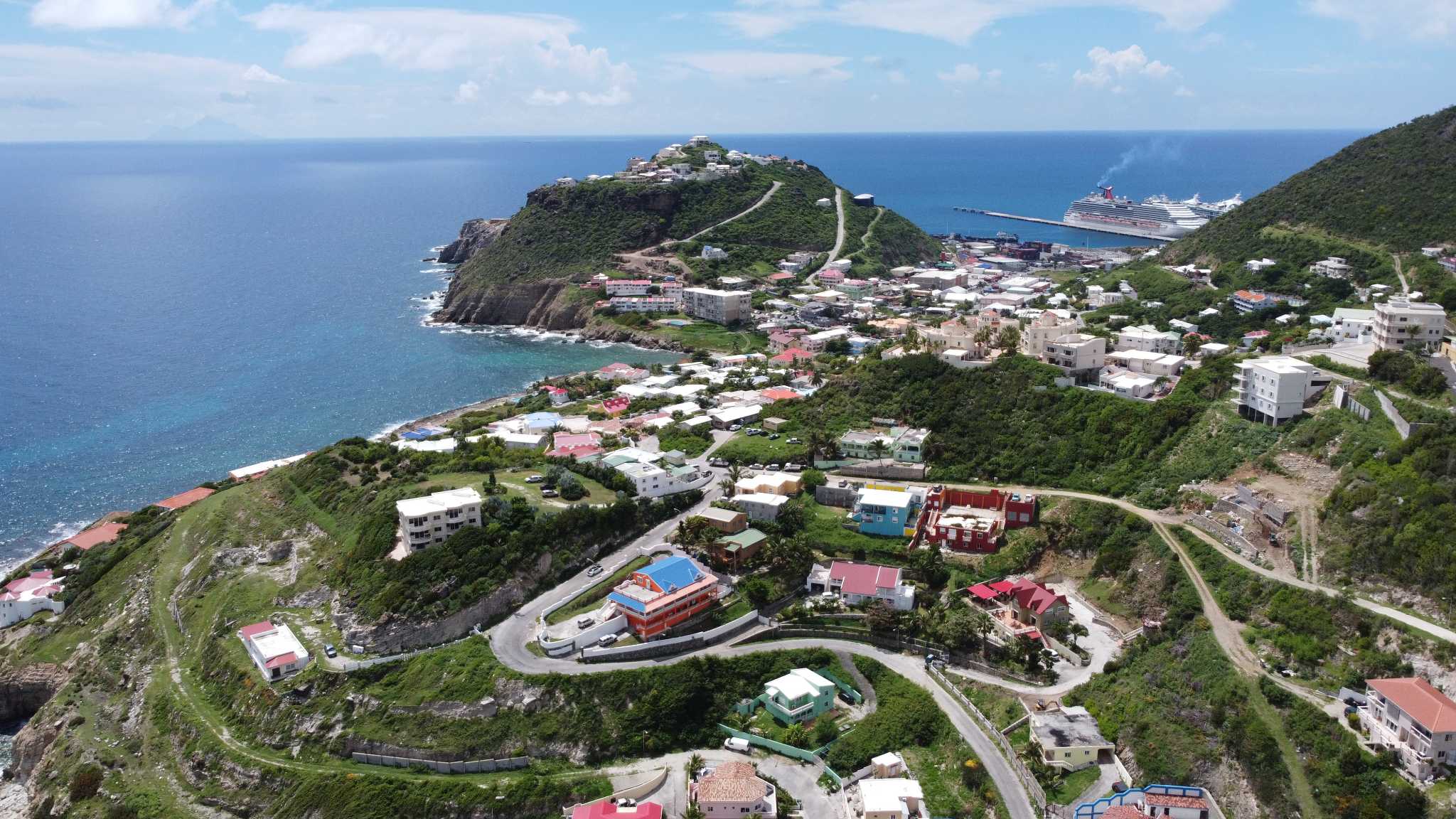 With its pristine turquoise waters, exhilarating dive spots, golden sunsets, booming nightlife, and a plethora of things-to-do, St Maarten is, hands down, a prime property investment location in the Caribbean.
The southern Dutch region is famous for its carnivalesque nightlife, beaches, casinos, jewelry, and local beverages made with Guavaberry liquor. In addition to equally awe-inspiring beaches, the French-owned northern territory boasts hills covered in forest greenery, bustling outdoor markets, and nude beaches.
For property investors, there are six prime locations in St Maarten worth your time. On the western coast is Indigo Bay, Simpson Bay, Cupecoy, Beacon Hill, and Belair; while on the eastern coast you have Oyster Pond and its nearby locations. Each offering their own world-class resorts, marinas, white sandy beaches, waterfront villas and high rise condos altogether offering something for every Caribbean dream. Maho, Little Bay, Cay Hill and Pointe Pirouette are other locations we would recommend considering during your Caribbean investment.
Both sides of the island offer upscale properties in safe neighborhoods. Oyster Pond offers beach resorts and high-end luxurious houses. In addition to its posh beach homes, Guana Bay offers one of the most exhilarating surfing destinations in the whole island.
The northern French part of the island Saint Martin has always been regarded as more calm and serene – a perfect spot for those who crave for private and tranquil relaxation. It also features some of the most enchanting beaches in the island. Terres Basses, a gated community, boasts exquisite beaches such as Baie aux Prune, Baie Longue, and Baie Rouge. French St. Martin operates the only 5-star hotel in the whole island, which La Sammana from the Belmonde Group. A two-minute boat ride takes from the island will take to Pinel Island a small island filled with palm trees and surrounded by crystal blue waters.
How To Buy Property In St Maarten As Off-Shore Company
I am highlighting this question because its the most frequent question we have when buyers reach the closing stage. Note: Click here for detailed St Maarten real estate laws.
Just like purchasing properties in Seychelles, many offshore investors are turning to St Maarten to do the same for an enticingly good number of reasons.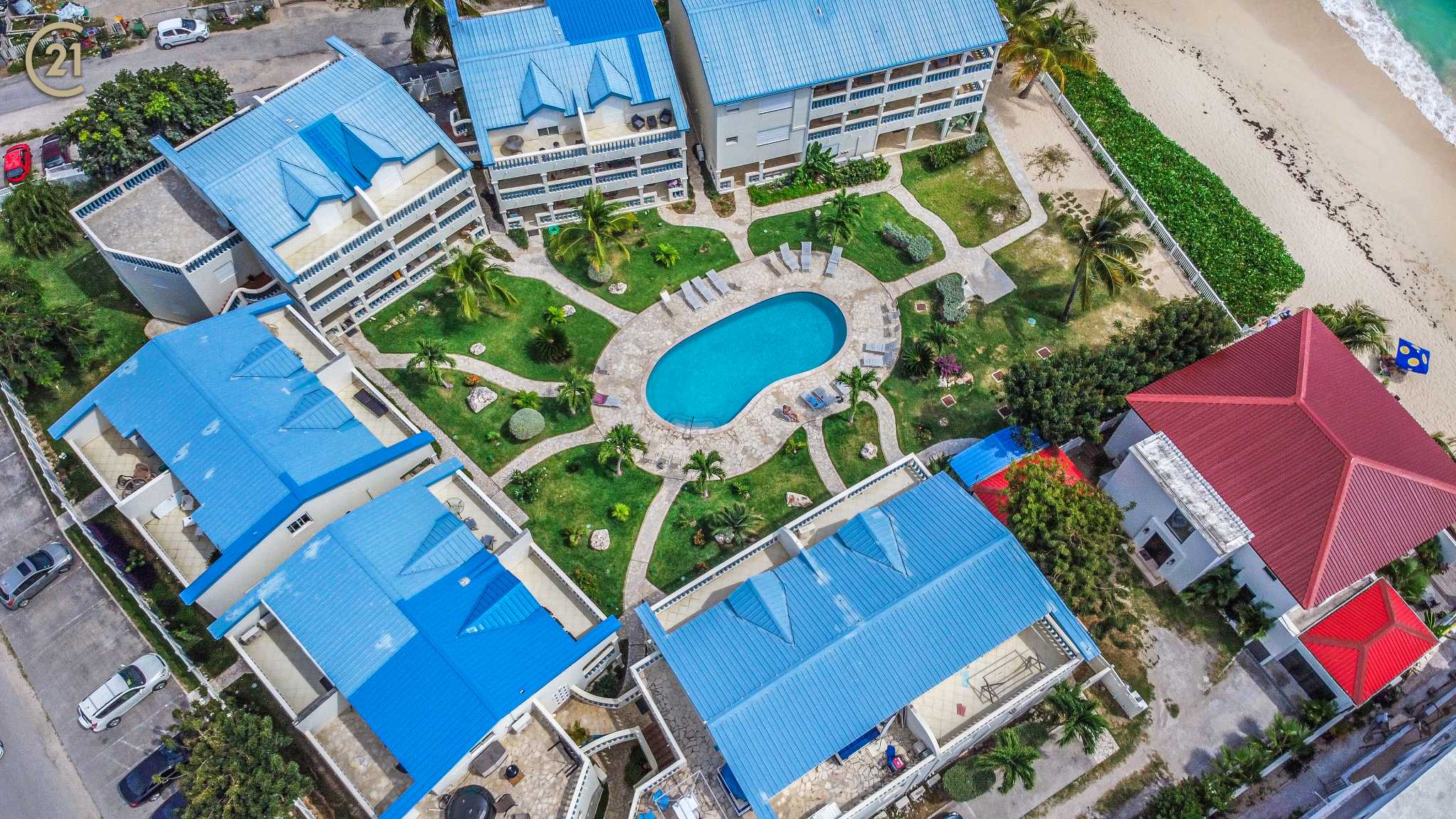 Asset Protection
Compared to offshore companies, it is easier for a foreigner to buy property assets in St Maarten – that's a fact. Moreover, a foreign investor is permitted to own properties in the island under an offshore company name, and may conduct transactions without having to do it personally or even divulge his/her identity.
In effect, buying properties in St Maarten detaches the buyer's personal assets from the offshore company's assets. This allows the buyer to project a lesser net worth and even shield specific assets from liability.
Furthermore, it is a very effective way to increase the company's capital and wealth. This translates to being able to buy more, invest in businesses, and conduct source funding.
Tax Reduction
Offshore companies are not required to pay taxes on income, capital, duties and properties. This is due to the fact that St Maarten property shares may be transferred to an individual party to an offshore company (or a separate company) without the need for a financial transaction. Now, since this a shares transfer, and such transactions are exempt from Transfer tax. To confirm, buying St Maarten property under an offshore company does not require paying transfer taxes.
Expanded international investment opportunities
One of the main reasons offshore companies are buying properties in St. Maarten is that it opens doors for more local business ventures and more importantly, the prospect of international investments in neighboring islands such as Anguilla, Saba, or St. Barth's.
Offshore bank accounts
Offshore companies are allowed to open offshore bank accounts, and any income from rental, sales, leases, or any other form of income generated by their St. Maarten properties can be deposited to these companies' offshore banks. Make sure to utilize offshore bank services such as securities investment brokerage and other relevant services to maximize the potential for growth through returns.
With the help of internet offshore banking, investors do not need to be in St. Maarten to oversee vital business functions such as checking balances, transactions, and payments. It is also extremely handy when communicating with business associates and partners.
Being offshore, investors can easily manage their offshore corporate account as it accepts various currencies such as the US dollar, Dutch guilder, and euro – all commonly used in St. Maarten. This means, say, an offshore company running a casino business in St. Maarten are able to manage its income through its offshore bank. Offshore merchant accounts receive payments for services rendered or products sold seamlessly through internet banking.
St Maarten Real Estate Laws
Purchasing property in the southern Dutch territory entails transfer costs, including a 5% to 6% transfer fee, and notary fees
The northern French region charges about 10% for transfer and notary costs as part of the transaction fees
On the southern Dutch region, three types of property ownership transactions are recognized, namely, government long lease, private long lease, and fee simple; the French side only recognizes fee simple
A personal attorney is not required when purchasing property in the island; a civil law notary will perform the title search to guarantee a clean title transfer
The notary is responsible for registering title deeds with the Kadaster, or land registry, including registering bank mortgages and ensuring both parties are able to fulfil their obligations within the transaction
The notary is responsible for preparing the required legal documents to facilitate the transaction
While Dutch St. Maarten does not require annual property taxes, French St. Martin properties are subject to an annual real estate property tax, substantial capital gains tax, and annual living tax
How To Buy Property In St Maarten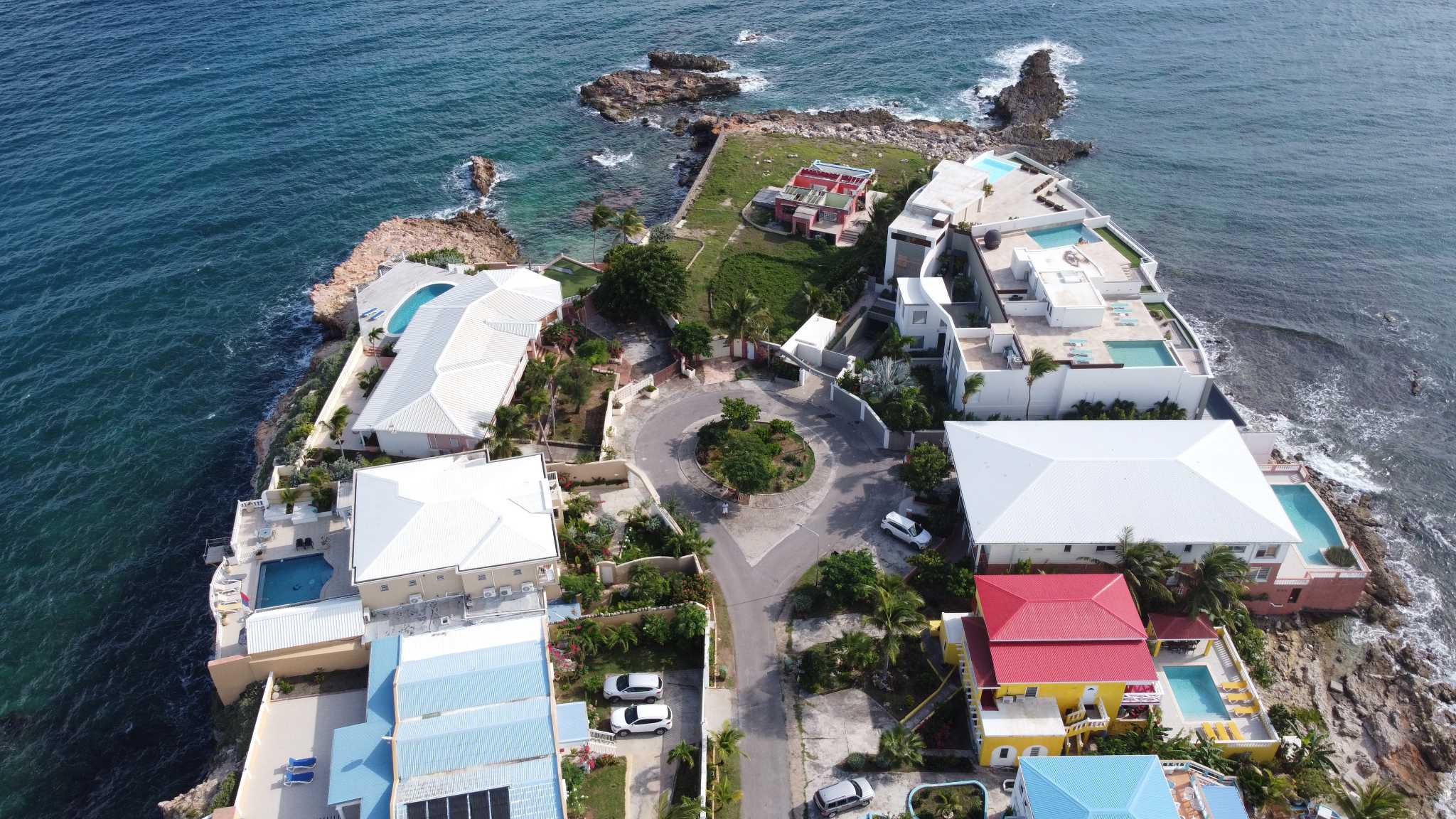 STEP 1: Searching St Maarten And St Martin Listings On Century21 Website
Whether you're planning on purchasing your personal island condo hideaway or setting up a business in this magnificent Caribbean island, start your journey here at Century21. We are you're number one resource for your real estate property searches anywhere in the world!
Where to buy in the southern Dutch side in St. Maarten
Dawn Beach
Cupecoy
Maho
Guana Bay
Oyster Pond
Beacon Hill
Simpson Bay
Where to buy in the northern French side in St. Martin
Terres Basses
Orient Bay
Mount Vernon
Procedures and legal documents
In its efforts to boost foreign investments, the Island does not impose restrictions on foreigners purchasing and owning real estate whether it is in the French or Dutch territories.
Below is a list of some of the procedures and legal documents you'll encounter if you're buying property in St. Maarten.
Note: This list is meant to provide a general idea of what to expect and is not an exhaustive list of procedures and documents related to purchasing property in the St. Maarten.
A signed purchase agreement between the buyer and seller. For verbal agreements.
Appraisal document or any document proving a description of the property indicating admeasurement number certification and market value for the last six (6) months.
Copy of title deed
Information documents of the seller and buyer (e.g. passport )
Copy of deed of incorporation
Corporate documents
Proof of registration not older than six (6)months
For legal representatives

Certificate of incumbency or good standing
Board resolution confirming the transaction and the authorized person for the transaction
Upon receipt of the above documents by the notary office, expect the procedures below to follow:
The buyer will receive a draft invoice within 24 hours
In addition to the invoice, wiring instructions for depositing the agreed purchase amount
A draft of the notarized deed of sale
Buying Property In St Maarten Is Easy
The buyer will have ample time to review the submitted documents and pose any questions regarding property rights as well and the actual transaction.
All questions are to be directed to the notary and sent in writing, preferably via email.
If the buyer approves all applicable terms, conditions, and restrictions, the notary may then request proof of payment from the buyer.
Once the funds are received (via escrow) by the notary, an appointment will be set where the buyer and seller will sign the notarial deed in the presence of the notary.
The funds will be sent to the selling party (e.g. seller, realtor, government) once the deed is signed and registered by the Public Registries.
The notary's responsibility and liability is limited to the transfer, disbursement and payments of tax. This will also include tax transfers and long lease payments connected to the property transaction.
In situations where mortgage loans are used to pay for the property, it is important that the notary is made aware of such arrangement right from the very start.
The currency with which the loan will be financed must be made known as well.