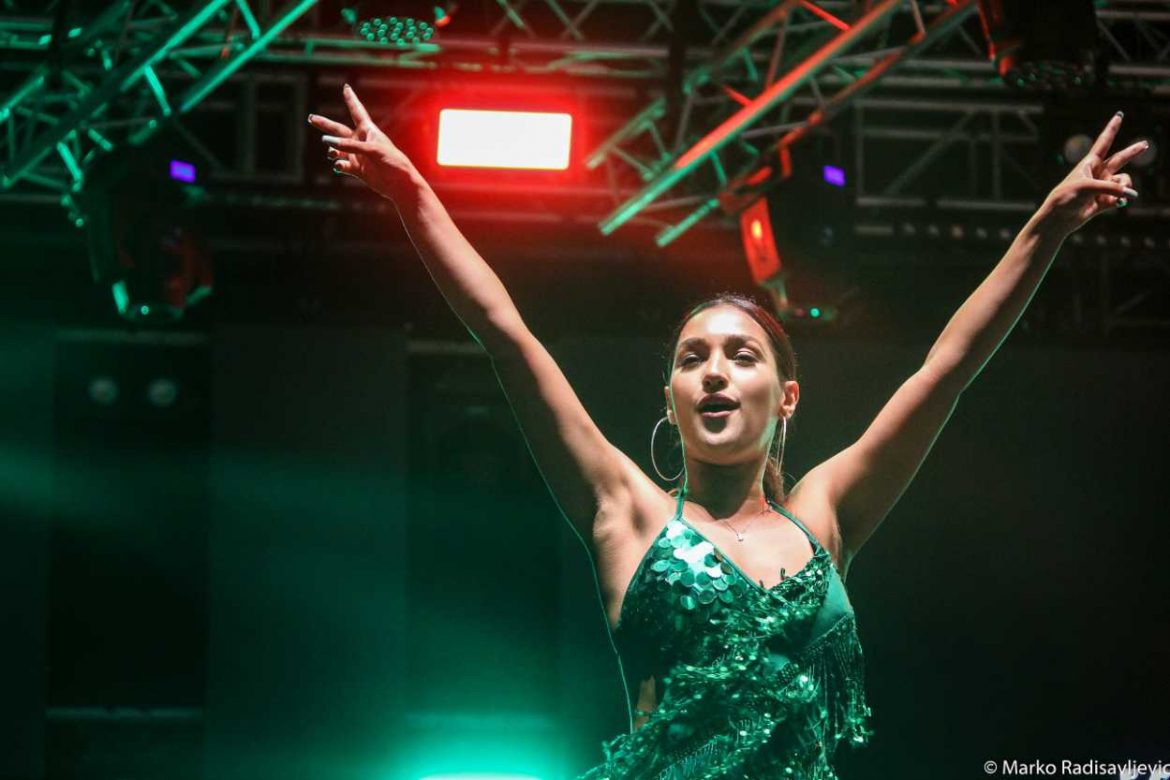 2021 St Maarten Heineken Regatta – 26th Jan 2021 Update – EVENT CANCELLED
The St Maarten Heineken Regatta will celebrate its 41st edition in 2021 from March 4 – 7, 2021 It is the largest regatta in the Caribbean and probably the largest warm water regatta worldwide.
Cancellation announcement of St Maarten Heineken Regatta SXM 2021 in the news.
This world-renowned cruising occasion provides 4 days of World Class Racing and splendidly amusing nights keeping with the occasion's motto of " Major Enjoyable"! With an effect on the sporting neighborhood extending beyond the Caribbean into Europe, the United States, and beyond.
Our 4-day occasion attracts well over 20,000 visitors each year, from young professionals to business owners, from party-goers to international sailors, aging from 18 to 55+ originating from over 37 different nations.
After an amazing day of sailing, the individuals are able to enjoy great regional food and delight in an ice-cold Heineken in the Regatta Village, while listening to regional, regional and worldwide artists! This is an occasion where business satisfies enjoyment in the very best possible method, in a extremely inspiring and energetic environment.
Come and delight in life in the Caribbean, come for some Serious Fun from March 4-7, 2021!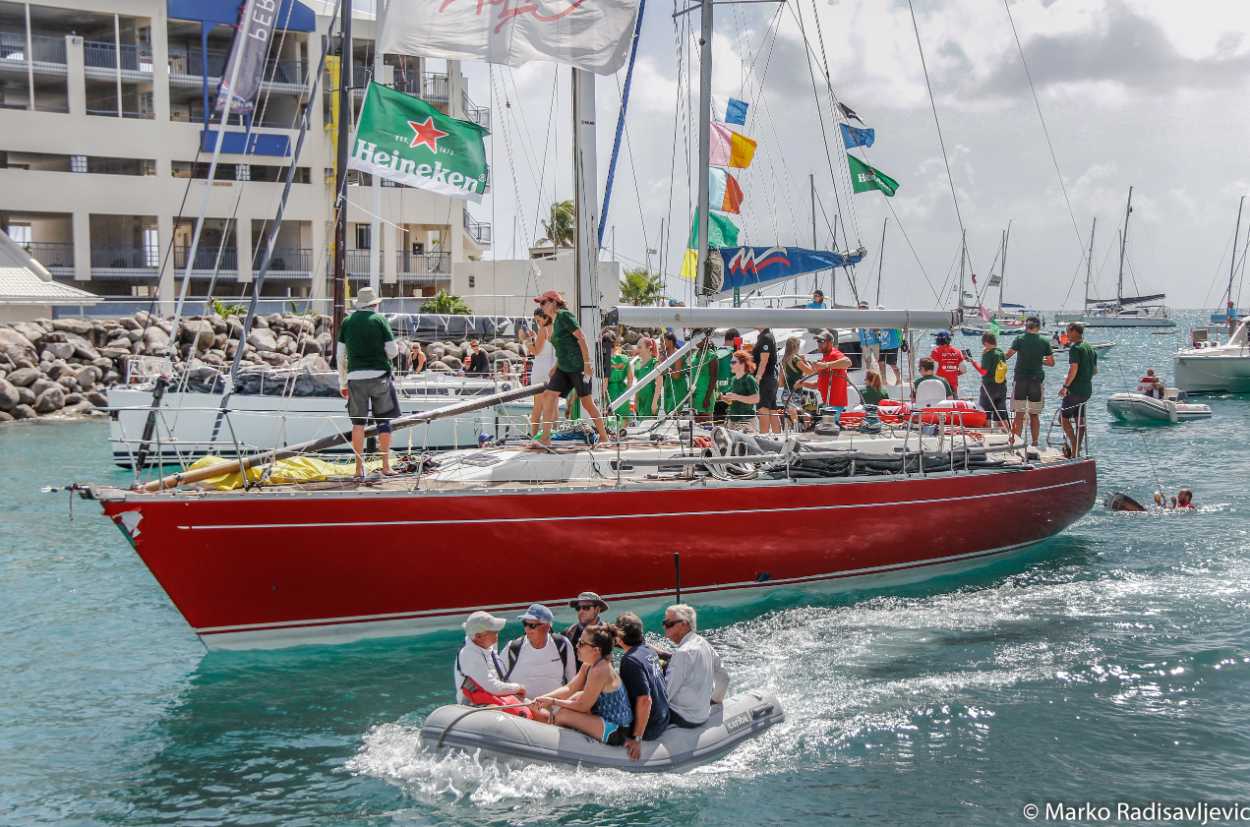 41 years strong and it just keeps getting better. 4 days of world-class racing with some of the world's most experienced sailors, from more than 35 countries, sailing Maxis, Monohulls and Performance Multihulls to holiday-makers on chartered Bareboats and live-aboard families travelling the Caribbean. Crystal clear waters and cooling northeast trade winds provide the beautiful conditions for spectacular racing simply off the coast of St. Maarten. And with Heineken as title sponsor, the racing days mix effortlessly into incredibly entertaining nights. This occasion is your bucket list must-do!
Where to see the Regatta from
Usually speaking most of the racing fleet come back to Simpson Bay lagoon every afternoon & dock at Palapa, Port de Plaisance or Simpson Bay Marinas. The St Maarten Luxury Yacht Club, throughout early morning & afternoon bridge openings, is a terrific area for seeing the fleet coming & going. For viewing the racing http://www.heinekenregatta.com/Regatta/RegattaSchedule.aspx is a general description of where the races are every day & the actual Courses are here: http://www.heinekenregatta.com/LinkClick.aspx?fileticket=TFN4fkMreW4%3d&tabid=144 If you 'd like to go out on the water there are numerous viewer boat choices used day by day charter catarmarans. For land based watching, Sand Bar or Sunset Beach Bar at Carvanserai will be a terrific area.
View this post on Instagram
Heineken Regatta Schedule 2021
EVENT CANCELLED DUE TO COVID VARIANT.
The schedule for the 2021 occasion is currently being settled, for now please take a look at the tentative occasion schedule based upon the 40th St Maarten Heineken Regatta. Please bear in mind that the products go through change. Inspect back later on for updates concerning the 2021 schedule.
Regatta Registration
Date: March 2– March 3, 2021.
Tuesday March 2, 2021: 10AM– 6PM
Wednesday March 3, 2021: 10AM– 6PM
Area: In the Regatta Village @ Port de Plaisance.
Race Day 1
Date: Thursday March 4, 2021: 10AM
Racing day 1: 6PM
Location: Daily Prize Providing at the Regatta Village
Around the Island Race
Friday March 5, 2021: 10AM
Racing day 2: 6PM
Daily Reward Giving at the Regatta Town
Race Day 3
Saturday March 6, 2021: 10AM
Racing day 3: 6PM
Daily Reward Offering at the Regatta Town
Racing day 4
Sunday March 7, 2021: 10AM
Racing day 4: 6PM
Grande Prize giving
Serious Fun Bridge Program
March 4– March 7, 2021: TBA
Location: Simpson Bay Bridge
Bridge Opening Times
Simpson Bay Bridge – Routine Opening times
Out-bound:
08:30 hrs
10:30 hrs
16:00 hrs
In-bound:
09:30 hrs
11:30 hrs
15:00 hrs
17:00 hrs
Causeway Bridge – Opening times
In & Outbound:
08:15 hrs
10:00 hrs
15:30 hrs
Heineken Regatta History
In 1980, the St. Maarten Heineken Regatta began as the St. Maarten Regatta with a modest 12 sail boats participating. 3 years later, in 1983, Heineken ended up being a significant sponsor of the St. Maarten Regatta and 'Heineken' was added to the name of the event. Heineken took part with a cost of 3,750 guilders ( around $ 2,100). As a bonus, the rivals got ice cold Heineken beers from a passing powerboat while they were racing.
After the involvement of Heineken, the occasion grew fast. With the addition of a third day in 1990, the event grew to 187 boats in 1995 and 251 boats in 1999. Another racing day, the Commodore's Cup, was included 2005. The record amount of boats taking part in the St. Maarten Heineken Regatta was in 2008 with 284 boats.
Boating the crystal-clear waters of the Caribbean, powered by the cooling northeast trade winds and run by an experienced, innovative and friendly race team, the St. Maarten Heineken Regatta is four days of world-class racing in idyllic conditions attracting a broad series of tastes. Our race committees provide custom-tailored racing for the countless sailors from more than 35 nations that concern race: from Olympic medalists and World Champions cruising Maxis and Performance Multihulls to holiday-makers on chartered Bareboats and live-aboard families travelling the Caribbean.
Heineken SERIOUS FUN PARTIES
With Heineken as a long-standing sponsor, you would anticipate the parties to be exceptional … you won't be disappointed! St. Maarten Heineken Regatta has a well-earned track record for hosting remarkable artists like the Black Eyed Peas, UB40 featuring Ali, Astro & Mickey, Akon, Wyclef Jean, Shaggy, The Commodores, Red Foo and the Party Rock Crew, The Jacksons and Flo Rida for the celebrations so that exhausted but happy sailors can party with an ice-cold Heineken in their hand and the sand in between their toes as they view the sun dip listed below the horizon. After an amazing day of cruising, the individuals are able to enjoy excellent local food and delight in an cold Heineken in the Regatta Village, while listening to regional, local and global artists! This is an event where organization satisfies satisfaction in the very best possible way, in a extremely inspiring and energetic environment.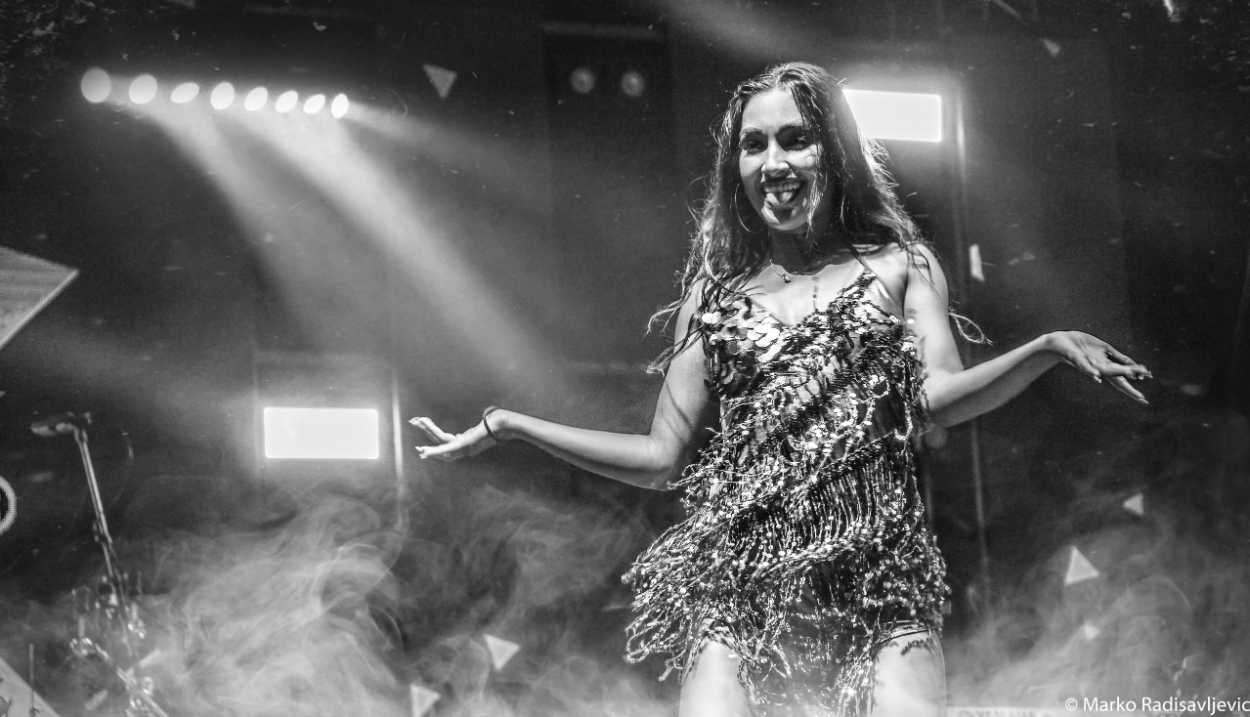 Heineken Regatta, For Everyone
The Regatta has a lot to offer which too, with benefit. The island stays awake 24/7, When I went to the occasion, it felt like the island never ever slept. From night clubs to hundreds of well-known dining establishments. The island has whatever, you can choose to consume from various cuisines, you could go on the beach for a walk or a live BBQ, you can take a peaceful retreat, there are lots of water sports you could do, jet sky, boast trips, zip-lining (the greatest zip line of the Caribbean is located here), diving, hiking, cruising and kiting. Additionally, there are lots of shopping locations around with the very best of offer and for every single taste and trends, every square mile is tax-free and responsibility totally free, isn't that great? This list could go on permanently, to be honest, so we'll move on for now.
The island has everything to use and with fantastic convenience, you can remain at high-end Resorts like the Sonesta Maho Beach Resorts, Divi Little Bay Beach Resort, Blair Beach Resort, Atrium Beach resort and Medical spa, Horizon view beach resort, and many more. If you're not a Resort person, you lease a villa on your own and your loved one! There are several Marinas around the Island, like the Luxury Yacht Club Port de Plaisance, Marina For Louis, and others. The island even has an exceptional taxi service called Dutch St Maarten Taxi Association, which assists you reach anywhere and on time. This location felt like paradise and is the very best get-away from the worldly crises today.
Where to Stay For Heineken Regatta 2021
Marina's In St Maarten
Yacht Club Port de Plaisance
www.pdpmarina.com
NEW Sky Port in Simpson Bay
skyport.sx
Marina Fort Louis (Marigot)
www.marinafortlouis.com.
Simpson Bay Marina.
www.islandwaterworld.com
Porto Cupecoy Marina
www.portocupecoy.com
Lagoon Marina
www.lagoon-marina.com
Bobby's Marina
www.bobbysmarina.com
Isle De Sol
www.igy-isledesol.com
Island Water World Marina
www.islandwaterworld.com
Palapa Marina
Phone: +1 721 545-2735
Boat Charter in St Maarten
No boat, no problem. Participants of the St. Maarten Heineken Regatta have numerous alternatives with regards to entering in the event. If you don't own a boat yourself you can go through our charter listing and pick from a variety of options.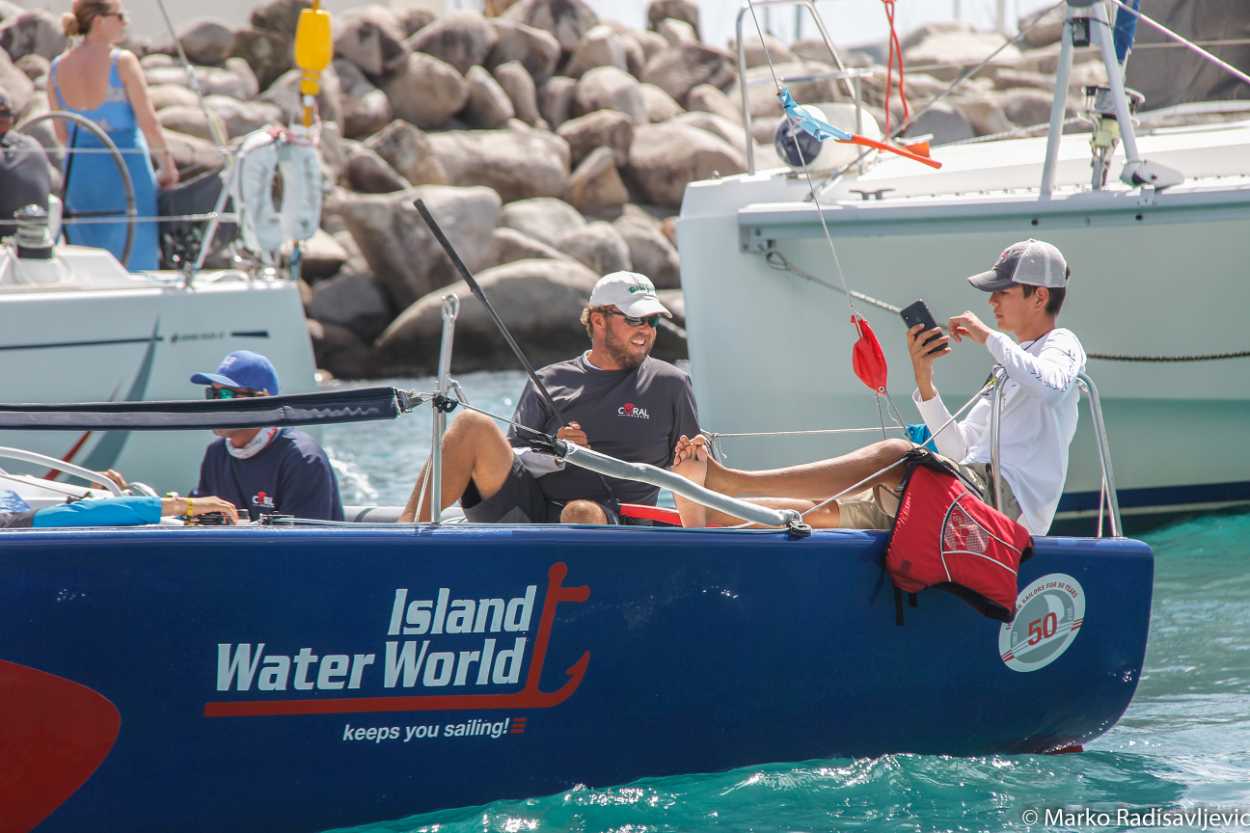 Charter a bareboat for 2021 St Maarten Regatta
Regatta sponsor Sunsail offer enjoyable and incredible bareboat charters offering comfy lodgings and still permit strong race competitors in among the popular bareboat classes. Schedule your charter straight with Sunsail or pick among lots of trip operators, like KRAS, and have your travel, lodgings, boat rental and other services managed at one time.
St Maarten Regatta 2021 Boats for charter
Personal boats are also available for charters. Racing boats, luxury boats, cruisers, catamarans and many other alternatives are available. You can charter the entire boat with family and friends or you can reserve an individual spot and take pleasure in racing with brand-new good friends.
SXM REGATTA COVID-19 UPDATES
This section is provided specifically as an simple recommendation for our St. Maarten Heineken Regatta individuals with regards to the effect of Covid-19 on entry requirements into Sint Maarten. Here you will find present testing requirements, procedures and info about how the Regatta will be modified in order to deliver an excellent week of competitive racing safely for all included. This page will be upgraded routinely as conditions alter and supply links out to official advisories to ensure you can easily discover the information you require to make your plans to race with us March 4 to 7, 2021!
Travel corridors/bubbles
Currently there are no recognized travel contracts in location in between St. Maarten and other islands. The St Marine Trades Association launched the following statement on October 15, 2020:.
We are very delighted to reveal that the St. Maarten Government has actually authorized the new Protocol for Yachts for the 2020-2021 season. Of course, this goes through alter based on the altering situation. The guidelines in affect are as follows:.
All individuals getting here by airplane needs to have a negative rt-PCR test taken within 120 hours of last leg of trip. A kind should be completed per passenger. That type can be discovered here https://stmaartenehas.com/application-form/ This uses to all arrivals excepting those people flying from a low-risk location: those locations can be found here https://stmaartenehas.com/travel-requirements/.
For Vessel arrivals, the following uses:.
If vessel is showing up from a low-risk country (found here), no test is needed.
If vessel is arriving from a moderate or high-risk country (found here) An rt-PCR test is needed 120 hours prior to departure from last port ( need to be instant last departure point). Such rt-PCR test results, along with all other entryway files, need to be provided to a Private yacht agent (please see list attached here) in advance of arrival. No other electronic forms are required for Vessel arrival.
If testing was not possible prior to departure from last port, Vessel can enter St. Maarten under quarantine, with testing to be done within 24 hours of arrival. The appointed yacht representative can coordinate testing upon demand. Vessel should stay under quarantine until negative outcomes received.
TRANSIT EXCEPTIONS
Vessel is able to come to St. Maarten WITHOUT testing for maximum 48 hours in transit (fueling, provisioning, etc., possible). All on board should remain in quarantine on board under this choice.
PRIVATE FLIGHT DEPARTURES
Even if visitors are originating from an island that is thought about moderate or high danger, they will be able to leave by private plane out of the FBO without an rt-PCR test. This is something that we will require to arrange in advance, and all needed safety precautions must be followed (mask wearing at all times, etc).
For complete updates on entry requirements by boat or plane please check out the government's site.
Taking the current situation into factor to consider, the onshore entertainment is under review and will be structured to fit the progressing standards set by Government. Again details becomes available, we will have the ability to advise what onshore entertainment can be provided.
Social distancing and proper sanitization will be carried out. Group contact will be discouraged at registration, the committee desk and other official procedures. Feel confident, all of us anticipate some " Major Enjoyable!" while we #SocializeResponsibly.
We understand the value of implementing quality steps to guarantee the security of individuals and visitors. We are readily available to answer any of your concerns or concerns, please email us at info@c21sxm.com.
Volunteer For St Maarten Regatta
The St Maarten Heineken Regatta is arranged by the Sint Maarten Yacht Club Regatta Foundation in cooperation with Heineken as Title Sponsor. With such a big occasion, there are many individuals included.
On this page, we wish to reveal you who is involved and provide you the opportunity to be associated with the event yourself by registering as volunteer.