Las Brisas Marina Three Bedroom Condo
The best 3-bedroom waterfront condo in Sint Maarten located in beautiful Las Brisas Marina with lagoon views over the marina and the green mountains in the background. Yes this is Caribbean living at its best!
You have your own boat slip included with the condo.
Surface is 230 m2 indoor and 100 m2 outside surface (terrace/balcony) which equals to approximately 2,500 square feet of luxury waterfront living! Enormous!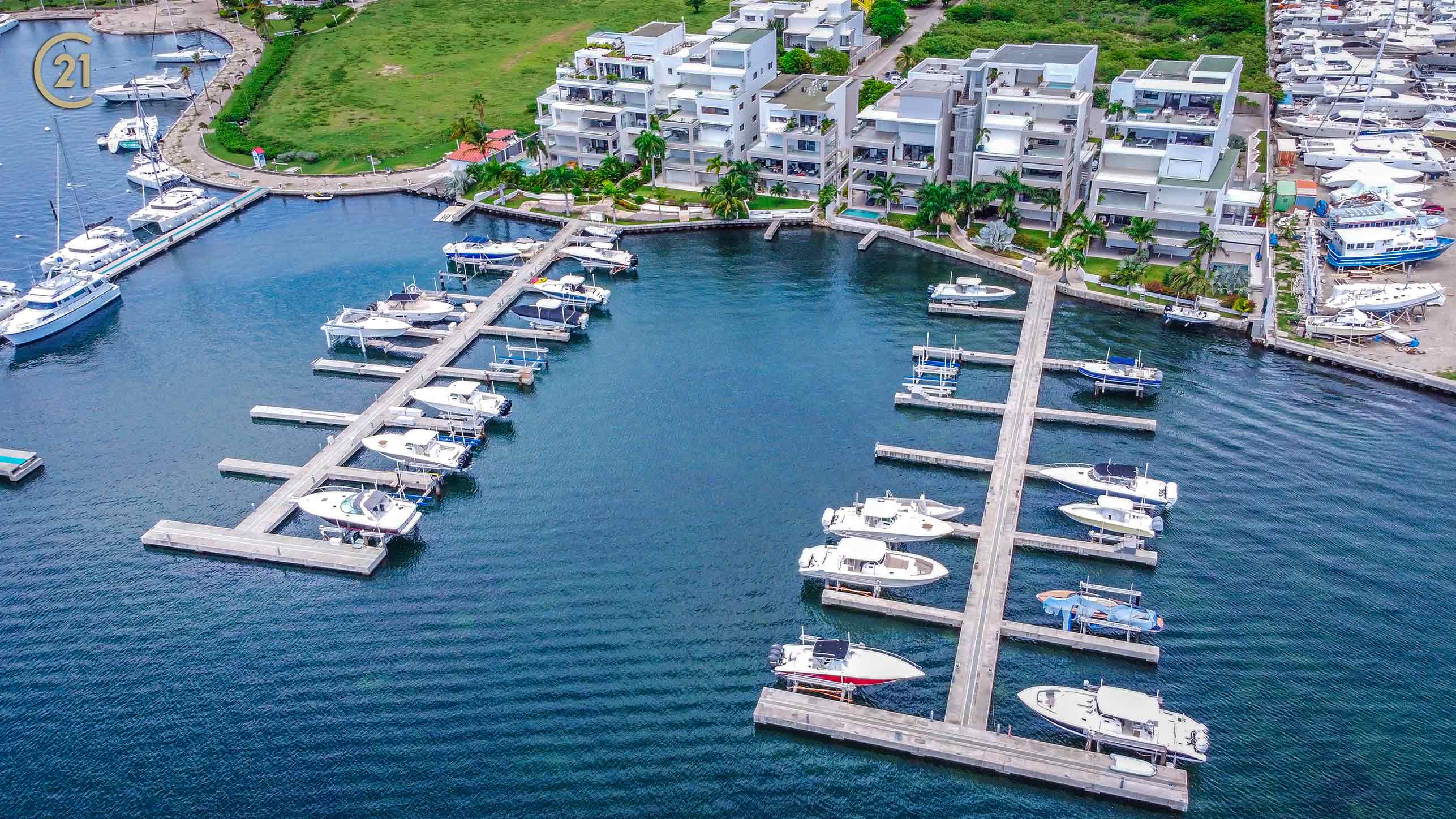 This very spacious and large 2500 square feet, modern three-bedroom and three-and-a-half bathroom modern condo, sits on the waterfront with a beautiful calm lagoon and Simpson Bay Marina views.
Just moments from your own boat slip, so you can really enjoy island living at its finest. It is centrally located in Cole Bay on the Dutch side of the island of St. Maarten/Sint Maarten. It is conveniently close to several wonderful beaches, including Simpson Bay Beach and Mullet Bay Beach, and is also very close to large grocery stores, wonderful restaurants, duty free shopping, fun nightlife, casinos and more.
Las Brisas Three Bedroom St Maarten Condo
Three bedrooms and three and half bathrooms.
Location: Cole Bay Marina, Sint Maarten
Right next to Wyndham Port De Plaisance Resort.
Very large condos with spacious living spaces and huge terrace.
From door to your boat in less than 2 minutes!
Some of the largest terraces that any condo in St Maarten has!
Full airconditioned living spaces.
Modern kitchen with luxury appliances.
Amenities included. Marina, waterfall pool, gym and 24-7 security!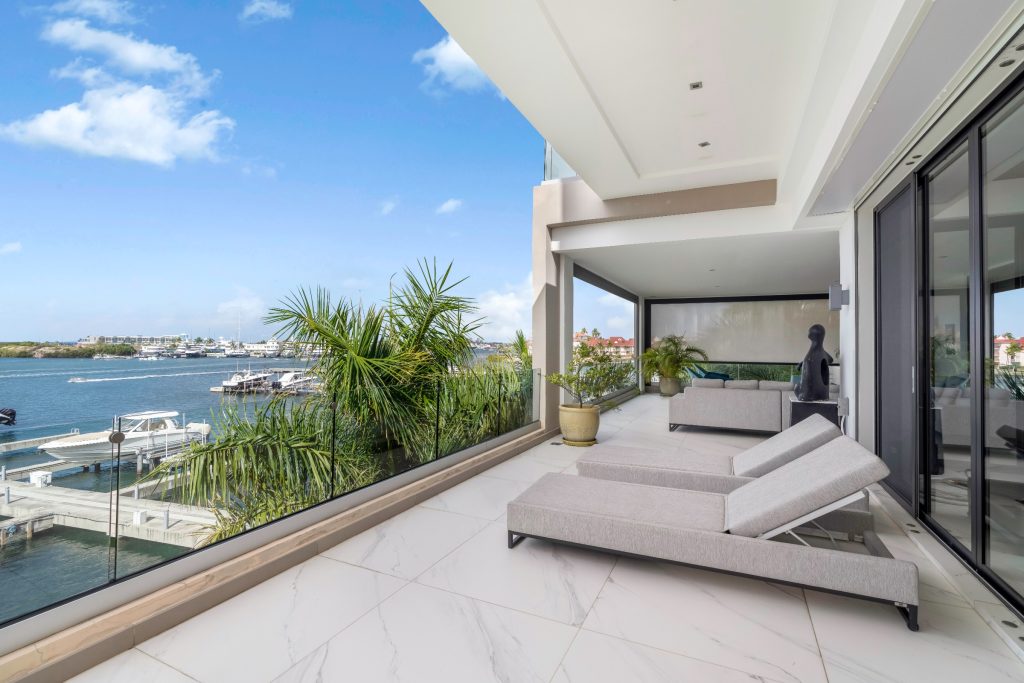 Everything Around
Just 10 minutes to the Princess Juliana International airport. The French side of Saint Martin is just a five-minute drive to enjoy its quaint towns, wonderful French restaurants and rolling countryside. This lovely home sits in a very high-end gated community, with 24/7 security and has many extra features such as a beautiful swimming pool and also a fitness center. It is centrally located between the airport and Phillipsburg so you can have easy access to everything on the Dutch side including Philipsburg with its incredible duty free jewelry and clothing stores. This home is also a great short-term rental property if you wish to make additional income, which we can help manage for you. The beautiful beaches of the islands of Anguilla and St. Barths are just a short boat ride away. This is a must see waterfront condo!
Nearby in Simpson Bay, you will find beaches, watersports, French bakeries, banks, drug stores, grocery stores, gyms, hairdressing salons, ice-cream parlours, massage centres, theatres, restaurants/bars, duty-free shopping, casinos and night entertainment. Everything within a few minutes drive.
Food store: 3 mins drive to mini stores and 3 mins drive to a larger Carrefour supermarket.
Restaurants: Drive to Simpson Bay within 5 mins and experience the best culinary food the island offers. Or just take a boat across to Sale & Pepe and enjoy the island best Sicilian seafood.
Nearby Wyndham Port De Plaisance resort will provide additional world class facilities within a short walk or drive including St Maarten's best fitness facilities.
Casino: Princess Casino at the Wyndham Port De Plaisance Resport.
Beaches: Simpson Bay Beach within 5 mins! Maho beach within 10 minutes.
Airport: 5 mins drive
Golf Course: Mullet Bay Golf Course within 10 mins drive
Yoga and fitness classes at Port De Plaisance.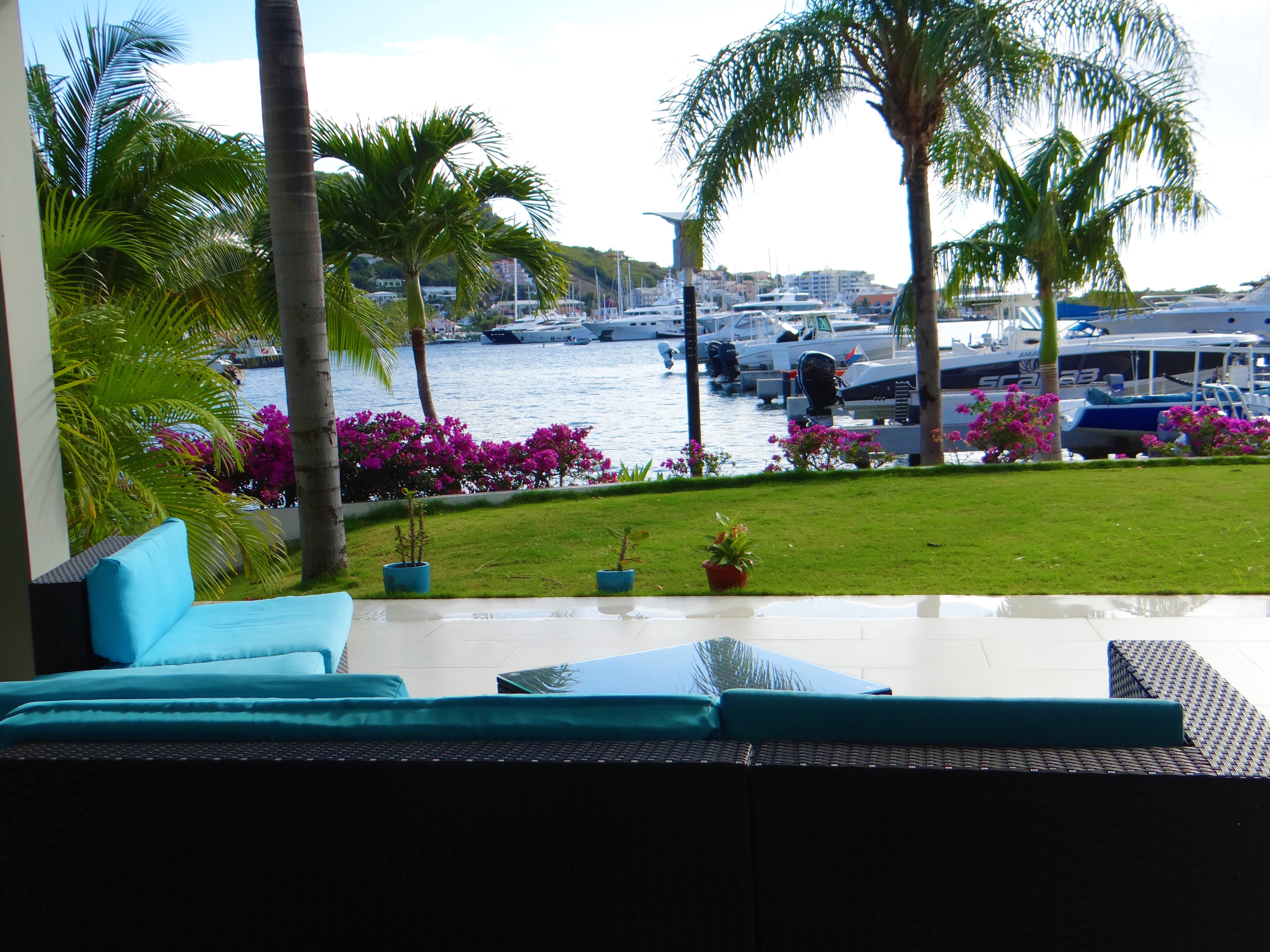 A three-bedroom Las Brisas condo for sale to compare.