Luxury Five Bedroom Waterfront Pelican Key Villa For Sale
This is one of the finest oceanfront homes in Pelican Key, St Maarten. The magnificent villa is all on one level with 5 bedrooms, 5 bathrooms and a guest WC with a fully gated and walled perimeter. Offering a glorious view of the Caribbean ocean from every part of the Pelican Key property, this villa is a architectural work of genius!
Located in the most upscale community of St Maarten; Pelican Key Estates.
This five-bedroom villa is designed in true Caribbean style blended with modern elements to bring a focus on the magnificent ocean views of SXM.
You are going to love the privacy of the waterfront terrace and spacious pool lounge.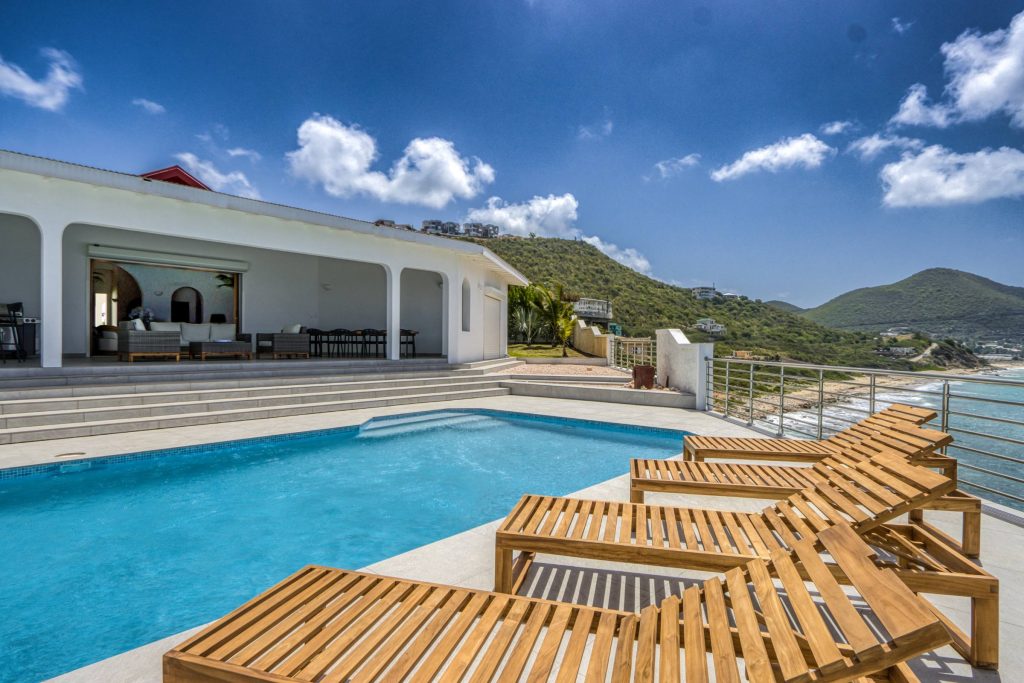 5 bedroom luxury villa for sale in St Maarten set on a 1196 square meters of land in the Pelican Key area with endless views of the Caribbean Sea.
The Pelican Key villa is spacious and offers a open-plan layout with the beautiful arch leading up to the ocean.
This special villa offer large living areas with spectacular outdoor spaces.
Luxury Pelican Key Villa For Sale
Located in the best part of Pelican Key, this oceanfront villa is one of the best in Dutch St Maarten. You have 5 bedrooms each with unique ocean views, statement decor and even private bathrooms.
Sitting on a large Pelican Key property this magnificent oceanfront villa sits on lush tropical gardens, perfect for a large family and ideal for gathering with friends.
The waterfront Pelican Key villa offers 5 bedrooms and 5.5 bathrooms plus plenty of additional land for extension or upgrades.
The villa's interior flows out to a huge terrace for outdoor living complete with an oceanfront pool and lounge. Perfect for entertainment!
Pelican Key, SXM
This property is conveniently located in Pelican Key only a short distance from the international airport, Philipsburg, and the French side of the island.