New Pointe Blanche Oceanview Apartments For Sale
Pointe Blanche apartment is an ultra-modern property located on the top of Chin Cherry Hill in Point Blanche.
Just look at those views!! Incredible ocean views and sunrises from this amazing Pointe Blanche apartment.
You will buy the first time you view the apartments in Pointe Blanche.
The location is quiet and safe; with a family-friendly neighborhood.
Construction is almost finished so pre-construction prices are for a few weeks only!
We want to show off the quality of construction, so please call Pooja now to book a tour!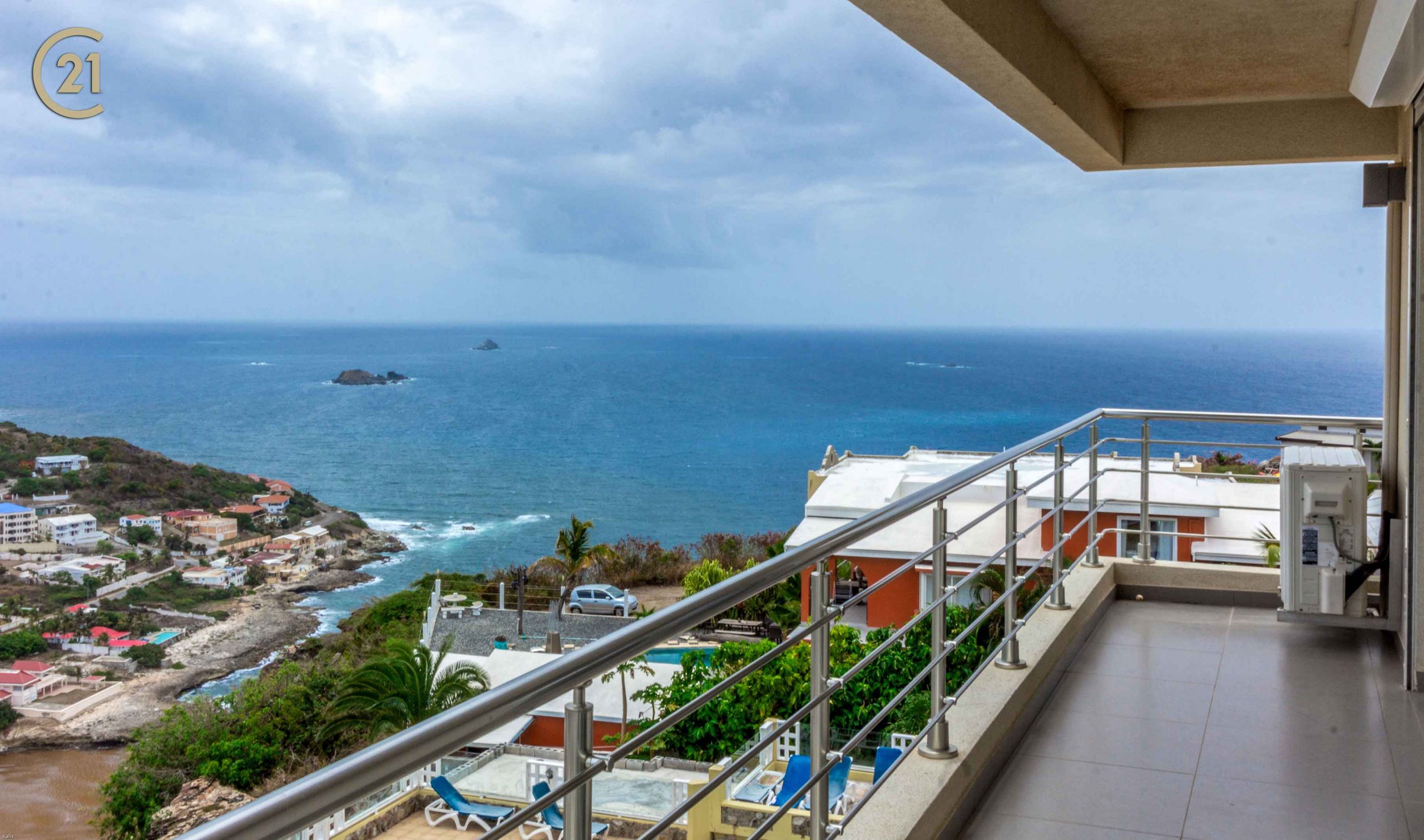 Modern Apartments
There are a total of four ultra modern apartments.
Each bedroom has an en-suite bathroom and the master bedroom, in each apartment has a walk-in closet present!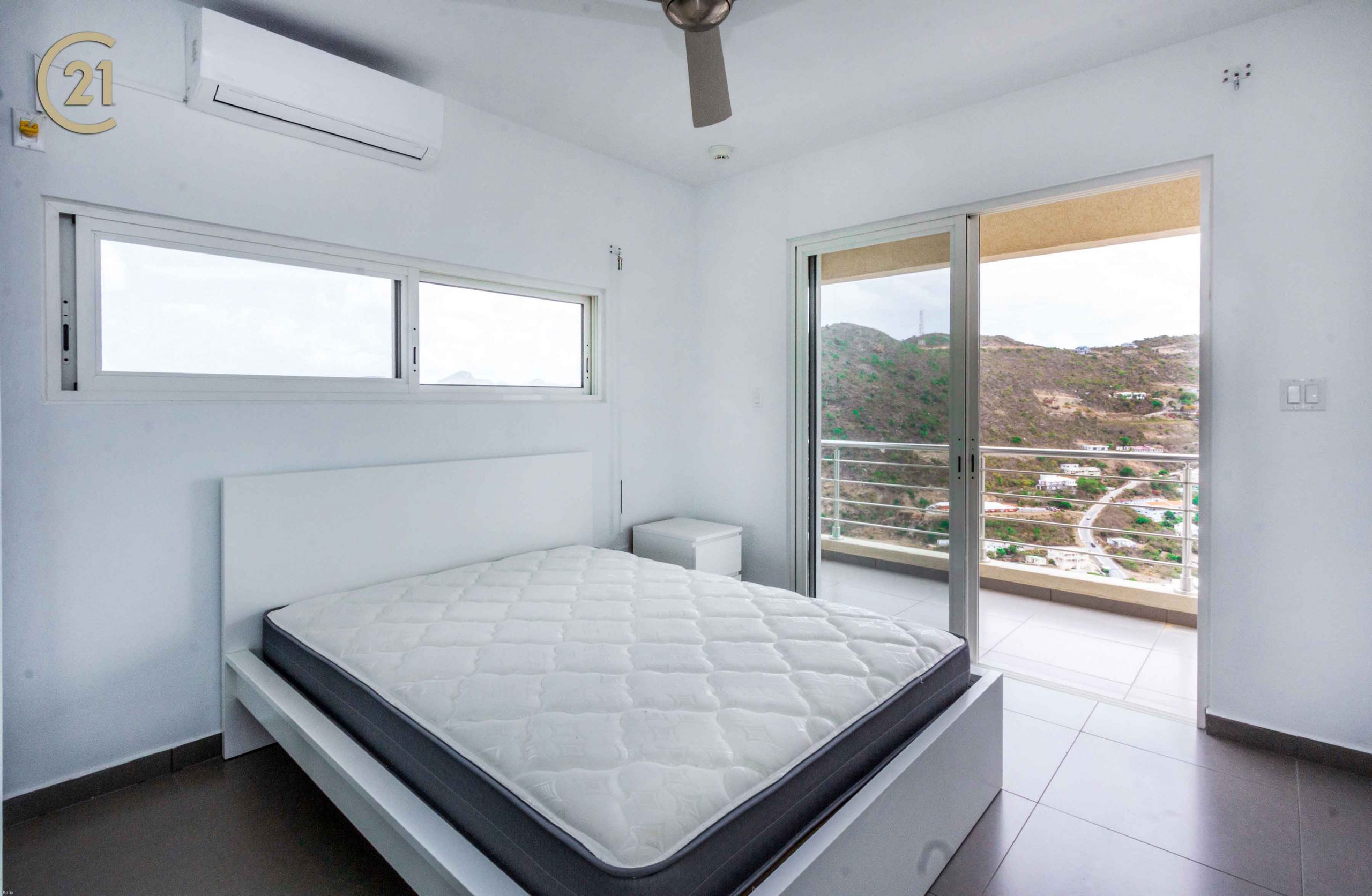 The common areas have an open living concept. The units have a slightly different layout depending on what floor you are on, however, the space, the concept, and the finishing touches remain the same on each level.
Storage and laundry are both available in each condo level, can be found in a closet on the outside.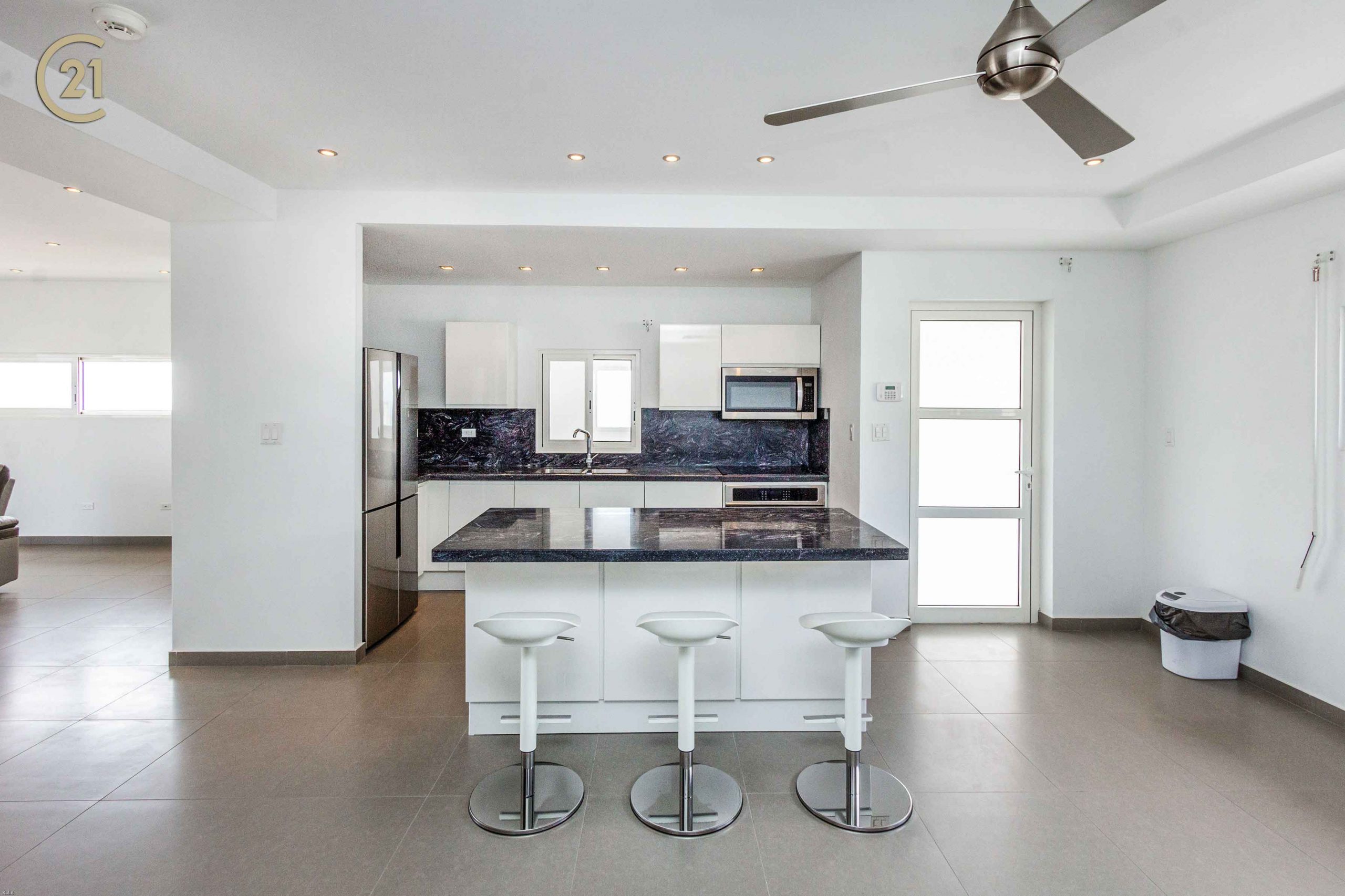 2 Bedroom Top Condo
Size: 123.6m2
HOA: $353.33
Pre-construction: $370,000
Ready to move in price:$402,000
Rental income: $2500/month
2 Bedroom Middle Condo
Size: 106.4m2
HOA: $296.70
Pre-construction: $320,000
Ready to move in price:$360,000
Rental income: $2300/month
One Bedroom Condo
Size: 69.4m2
HOA: $198.41
Ready to move in price:$225,550
Rental income: $1500/month
Pointe Blanche Condo HOA includes
Insurance
Land Lease Fees
Maintenance : Lighting, Cleaning, Security Gate, Camera System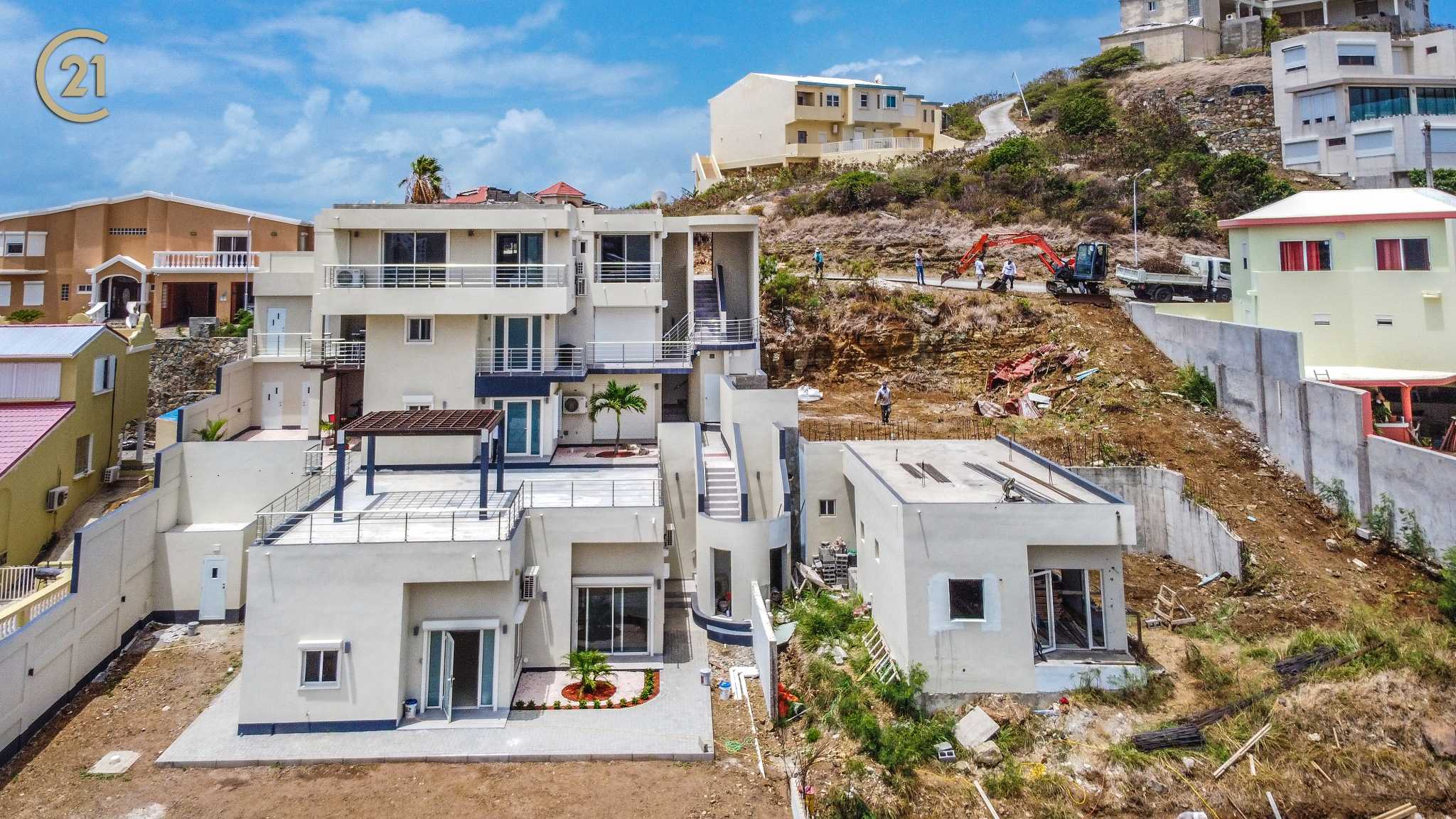 Pointe Blanche Apartment For Sale
Point Blanche modern condos
Large private covered balcony.
Fully Furnished and equipped
Storage space, Laundry Area
Condition: Brand New !
Amenities: Private covered balcony, Ocean view, Mountain View
Pointe Blanche Apartment
Pointe Blanche is located at the Southeastern tip of Sint Maarten next to Philipsburg/Great Bay. From the top of the hill, you have fabulous views of the cruise ships coming into Point Blanche, and leaving the pier. The area of Pointe Blanche is just minutes away from the Dutch side capital of Philipsburg. Services, Schools and commercial centers are a short drive away.
Perfect Home
This is the perfect starter home for young professionals, but also has a great rental income.
The units rent long term at $2500.00/month and short term between $150.00 – $250.00 per/night depending on the time of the year.
Homeowners Association Fee is low and covers the all important; building insurance!
Building insurance
including long lease land fee
Cistern
Generator
Common lights lights
security system landscaping
secured access to condo