Eight Bedroom Oceanview Villa In Oyster Pond For Sale
Incredibly priced to sell this eight-bedroom villa is designed as two private villas into one. Giving each villa its own privacy and views. You will see it; you will buy it.
Message us now to arrange a tour.
The estate comprises of two villas. Both are entirely air-conditioned and boast a total of eight bedrooms, 5 1/2 baths, three kitchens, night lighting and a grand piano-shaped pool. The "Serendipity" estate also has ten viewing decks. Each with an unobstructed view of Oyster Pond and the Atlantic ocean.
Can you believe it!! Eight-bedroom villa in Oyster Pond with open panaromic views over Oyster Bay in St Maarten!! This price is going to shake up a few things, and it won't be on the market for too long. This property is in good condition and will present as outstanding value to the new owner.
The possibility of using this property as a large single-family home or double villa
This property has a magical aura. The views, the location and the architecture is designed to entertain. The Oyster Pond property can be divided into two separate villas each with their own private setting.
Owned by a bass artist, there is a touch of art everywhere.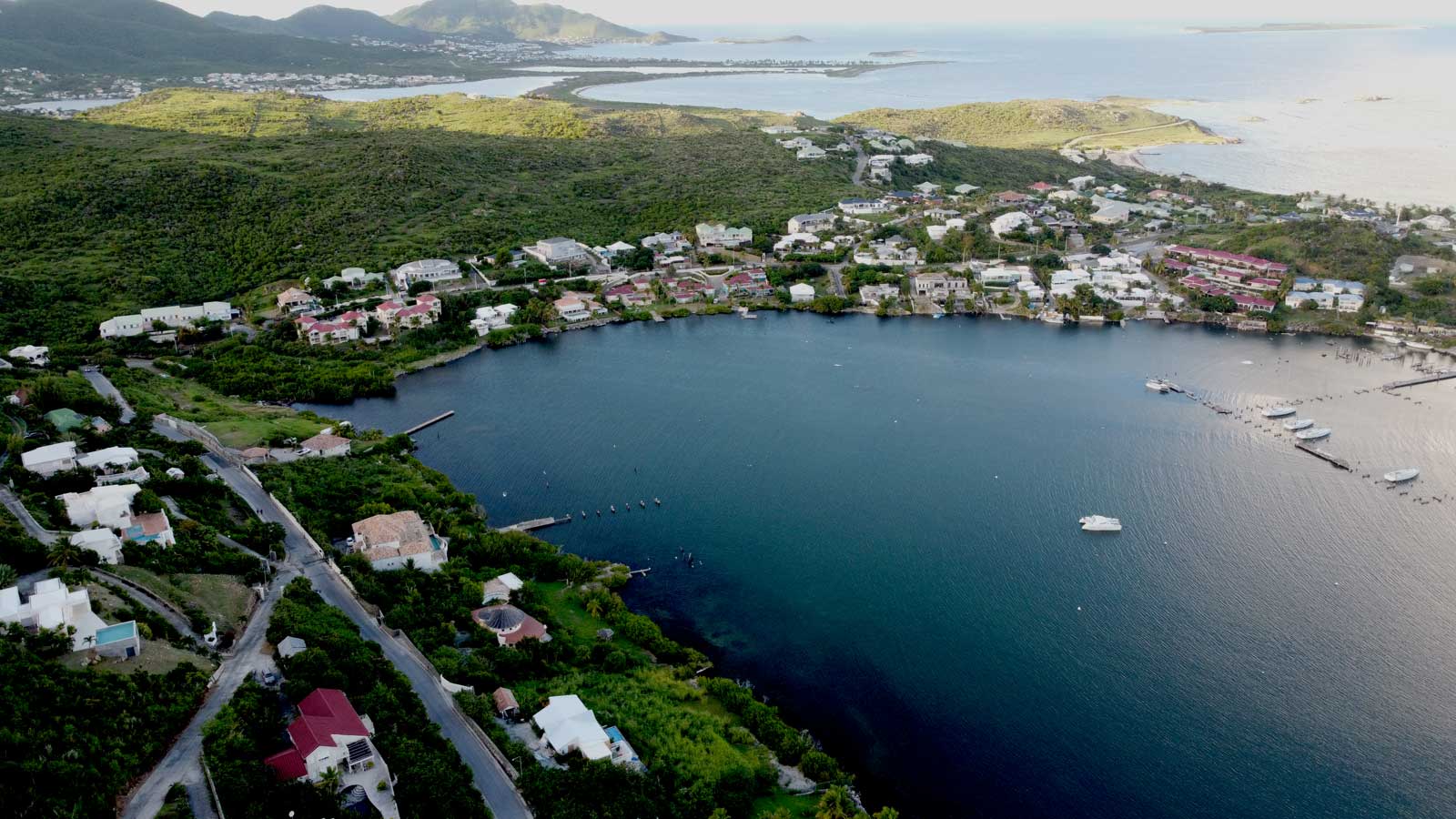 Two Villas On One Property!
Villa Serenity
The house on the hill; "SERENITY", has four bedrooms and two and half baths spread out over three levels. The top floor houses the master suite with brain-melting ocean views! This room is a Loft bedroom with a vaulted ceiling, en suite bath and large private deck. The sunrises and moonrises from this deck are incredible.
The second level houses the living room, kitchen and half bath. It also has a vaulted ceiling and the living room has a large picture window overlooking the view of Oyster Pond. Breathtaking really, as you feel the brisk easterly breeze in the warmth of St Maarten's tropical sun.
The ground level is where you will find the three junior bedrooms with a bathroom.
Villa Serenade
The main Villa "Serenade" has 4 bedrooms and 3 baths and another full kitchen. This is why I am reminding you that its incredible at $899,000! I am selling two-bedroom condos for this price!
The kitchen has a large pantry and attached dining room with seating for eight people or more. The Master Suite was once used as the sound room. It has its own bathroom and a private door that opens to the property courtyard. It also has a large picture window that looks down into the living room. Of the three remaining junior rooms, one has an en suite bath and the third bath is shared.
The common outdoor pool, outdoor kitchen and hot tub areas separate the villas.
With amazing views and full privacy this 8 bedroom, 5.5 bath Oyster Pond villa is the perfect option for long-term rentals, short vacation rentals or private vacation home.