Philipsburg Commercial Building On Boardwalk Beach For Sale
Presenting to you Philipsburg's most investable commercial property in St Maarten.
Right on Boardwalk Beach, you have a commercial and residential use building for sale.
Possibility to generate $10,000 in rental income per month.
Detailed architectural drawings are available on request.
Further development is possible.
Philipsburg Boardwalk Building
TWO beachfront 1-bedroom duplex apartments
ONE Large Commercial space
The foundation consists of a 40cm thick mat slab on top of a compacted soil base of 95% Modified Proctor density.
A 1.20m high foundation beam is located around the building to prevent wave action in case of a storm.
The structure of the building consists mainly of reinforced concrete columns, beams and walls.
The first and second-floor slabs are 18cm thick reinforced concrete. The roof consists of a wooden structure (yellow pine), Tl-11, waterproof layer and roof sheets.
The structure was designed using the 2006 International building code and the ACI 318 (Building code requirement for Reinforced concrete).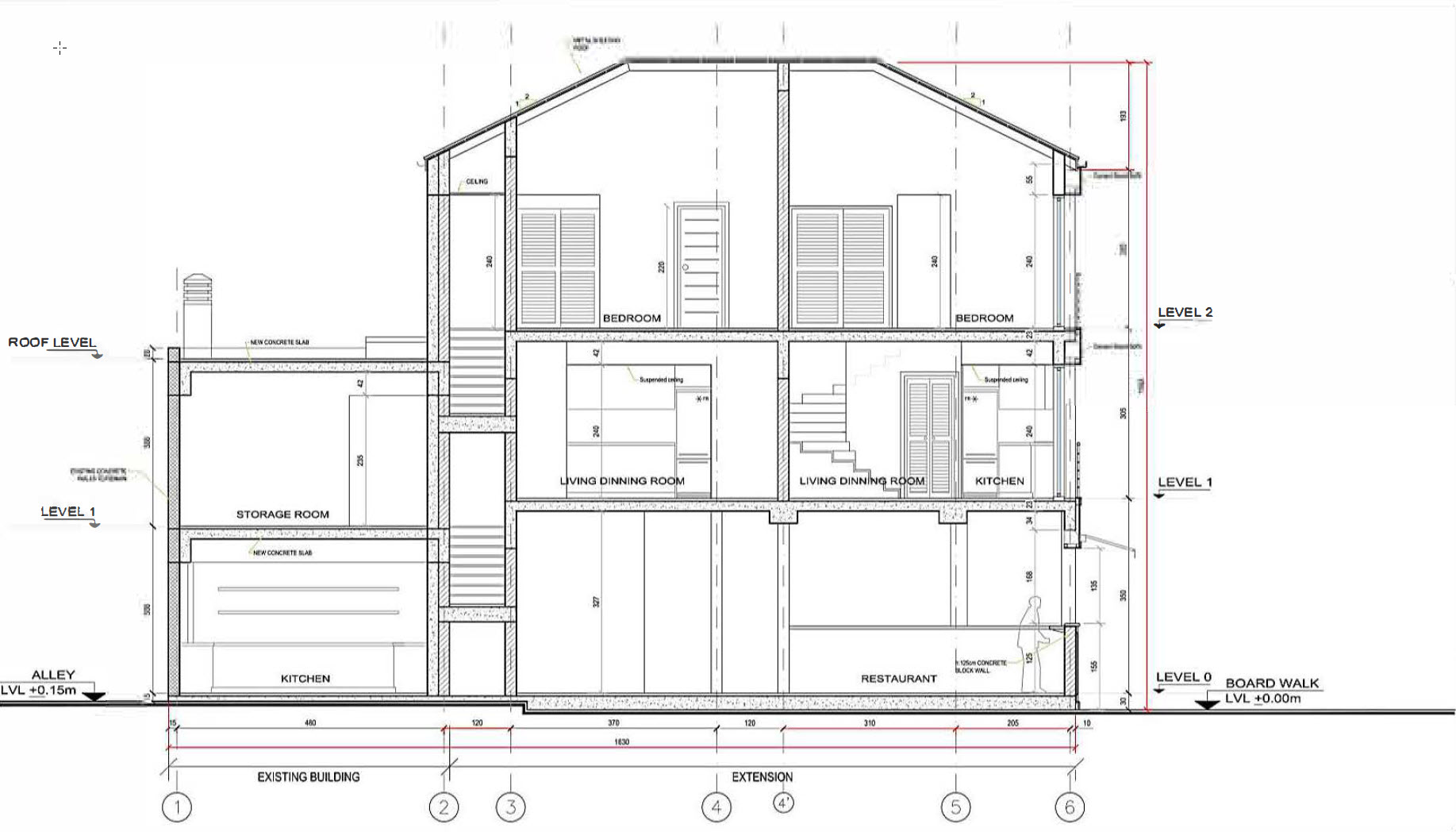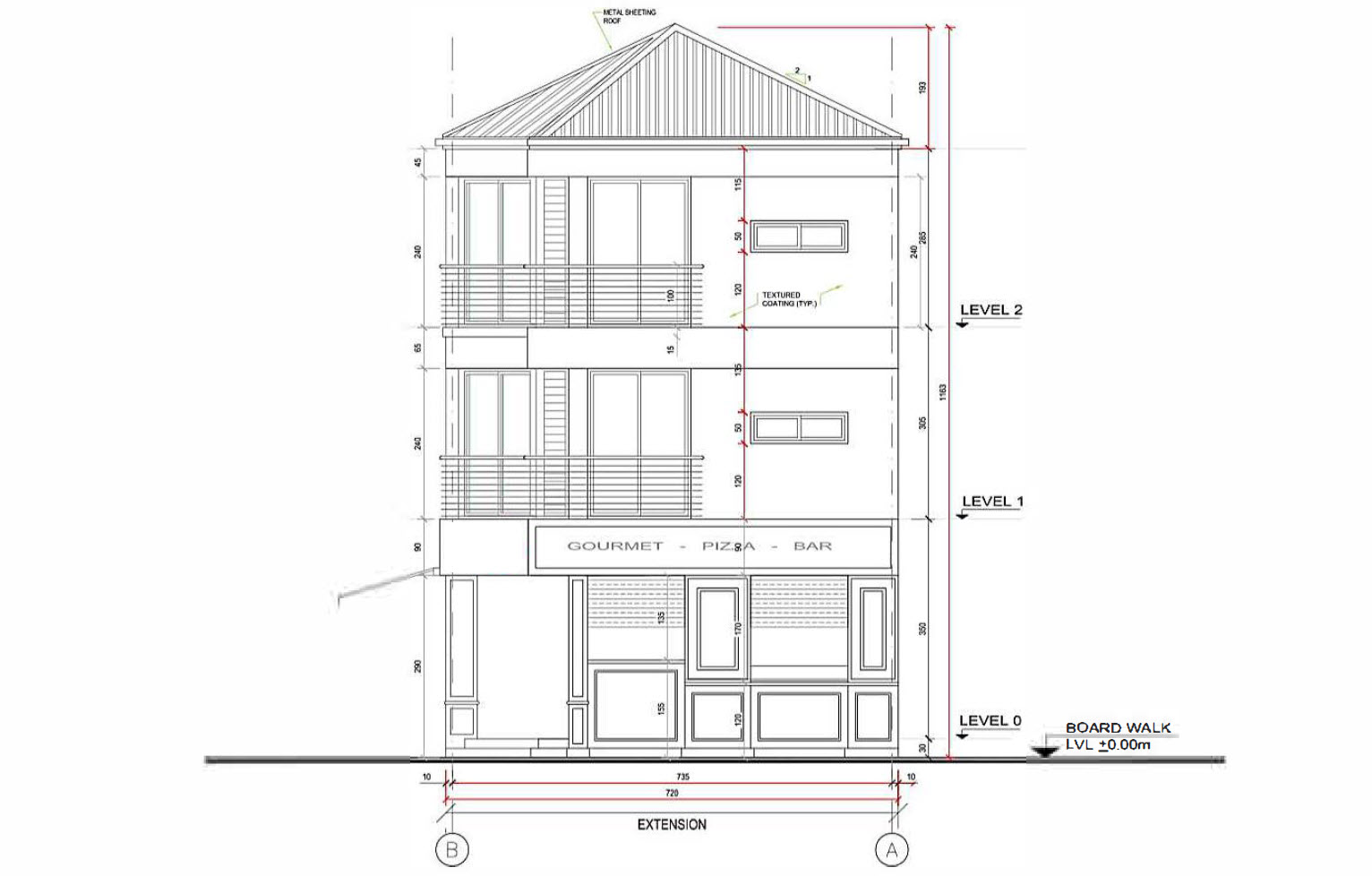 The three-story building is provided with: a septic tank (separate hydraulic system for black water, clear water and cooking fats), an alarm system and video surveillance, Intercoms for apartments and office, PVC sliding windows with mosquito nets, electric hurricane shutters, separate and independent water meters (restaurant and 2 apartments), French balconies with stainless steel railing, air conditioning in all rooms, LED lighting throughout the building and quality ceramic tiles.
A part of the office roof has been prepared for an electric generator to be installed.
Included in the property, in front of the building, is a beautiful section of beach with white sand and palm trees.
Ground Floor Commercial Space
Actively rented to a business operating a restaurant.
Monthly rent: $5000 monthly
Total internal surface: 140 m2 / 1,507 ft2
Beach area: 170 m2 approx / 1,830 ft2 approx
External sidewalk surface: 35 m2 / 377 ft2 approx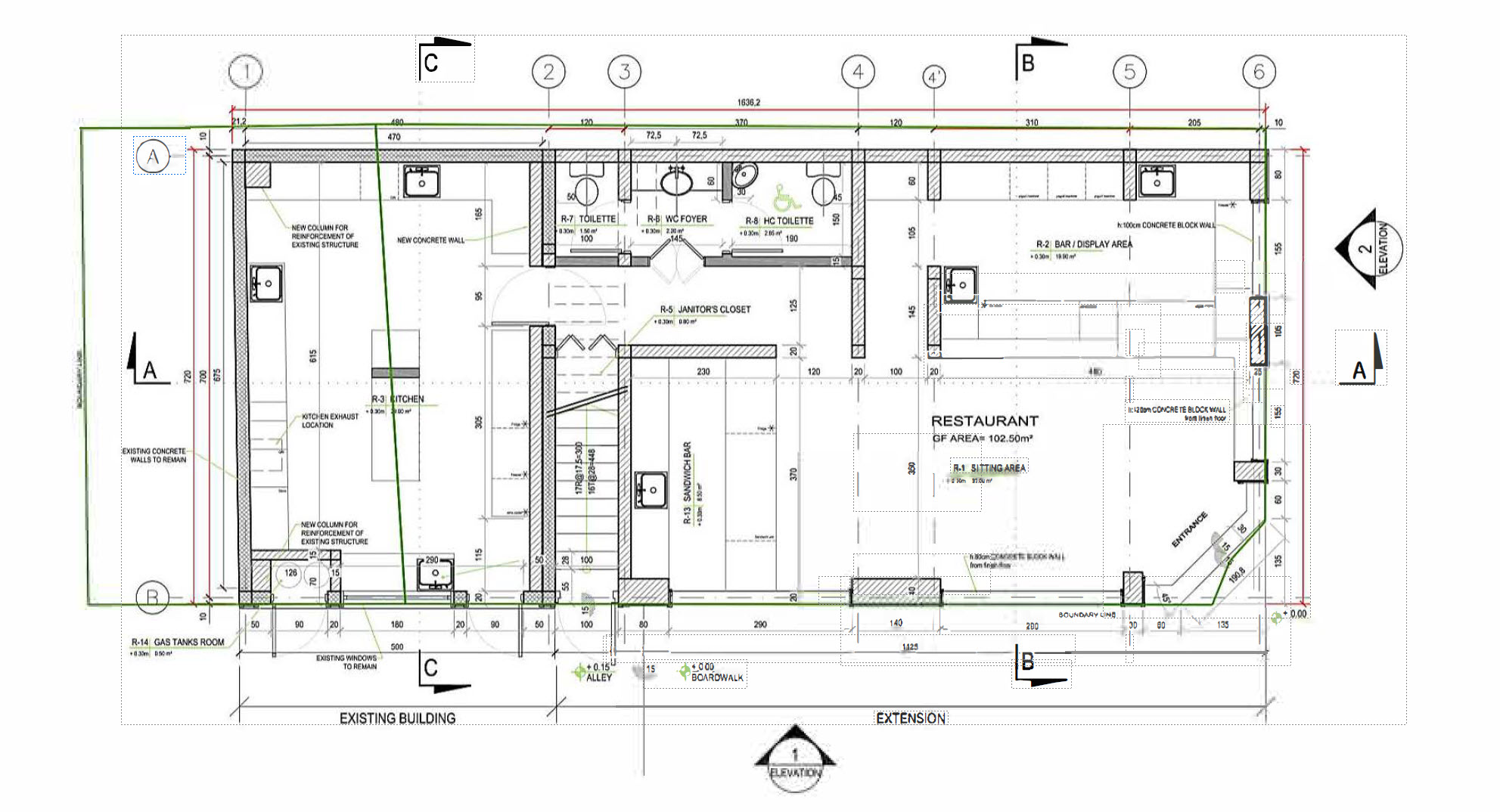 First Floor Office Space
On the first floor, to the left of the entrance staircase, there is a 36m2 office (including toilet).
The office is provided with a balcony and has access to a terrace.
The general electric panel and video surveillance system are located in the office.
The office is equipped with an intercom from where you can automatically open the entrance door on the ground floor.
The 5 air conditioning outdoor units, that serve the entire building, are located on the terrace. There is also space for an electric generator. All the power cables, connection to the transformer, and the electric panel are already set up.
Philipsburg Beach Duplex Apartments
The 2 duplex apartments are totally separate, with individual water and electrical meters and they discharge sewage water separately. The kitchens (French brand Mobalpa) are fully equipped with an induction hob, extractor hood, dishwasher, oven, microwave, refrigerator with freezer.
Both apartments have a washer-dryer combo and individual electric panels, fast internet connection, electric fans, and AC inverters for each room.
The bathrooms include a large walk-in shower, toilet, and sink. All furniture was made with Italian and French Caribbean style. Each apartment has a large master bedroom with a king-size bed and walk-in dressing room and a living room with a sofa bed, to accom­modate up to a maximum of 4 people per apartment.
The two beach apartments are regularly rented short-term, with an excellent annual rate of occupancy.
Apartment 1
Living room and kitchen
Master bedroom with walk-in closet Bathroom
Balcony
Total surface: 66.0 m2 / 710,5 ft2
Apartament 2
Living room and kitchen
Master bedroom with walk-in closet Bathroom
Balcony
Total surface: 64.5 m2 / 694,5 ft2
Philipsburg Beachfront Commercial Space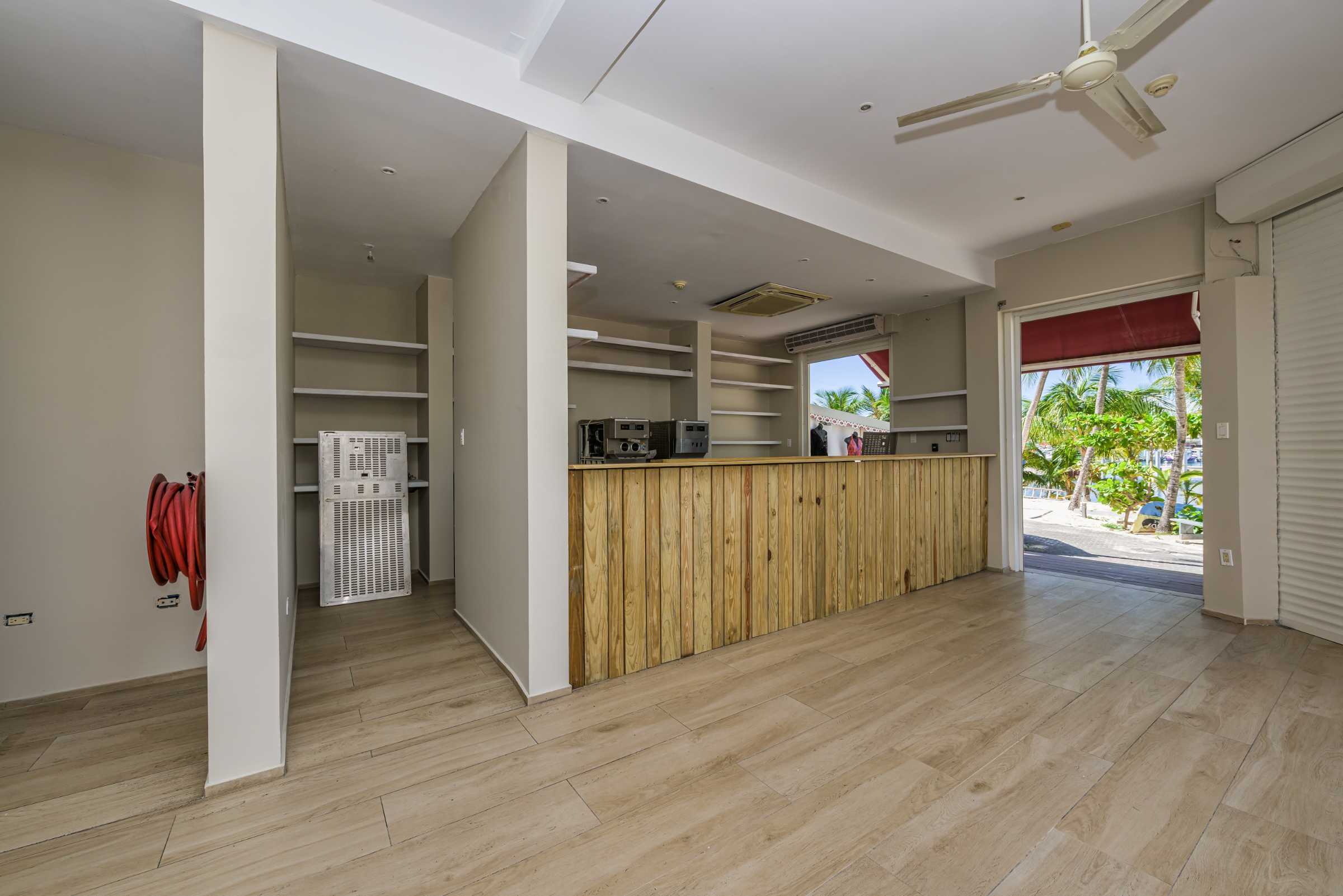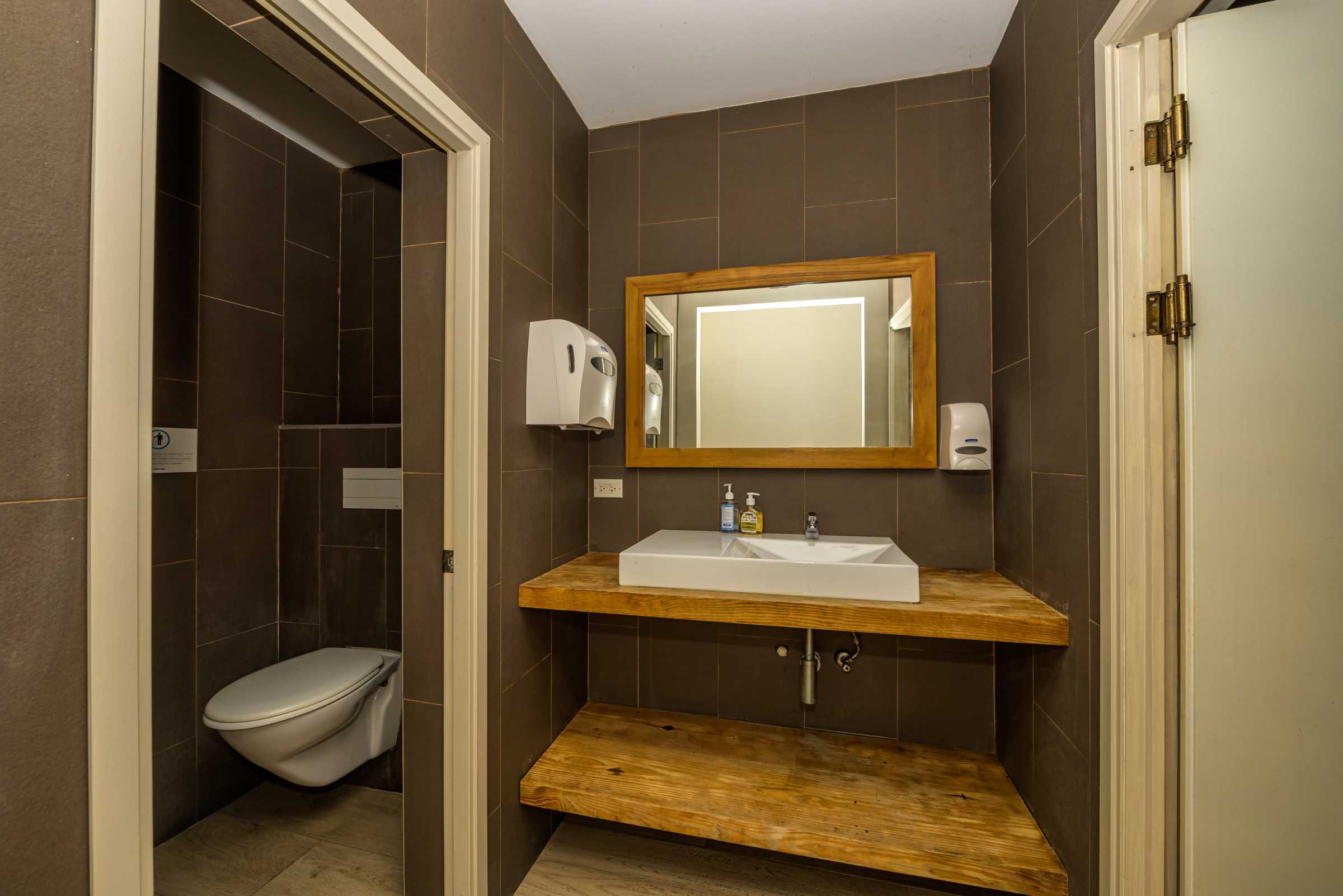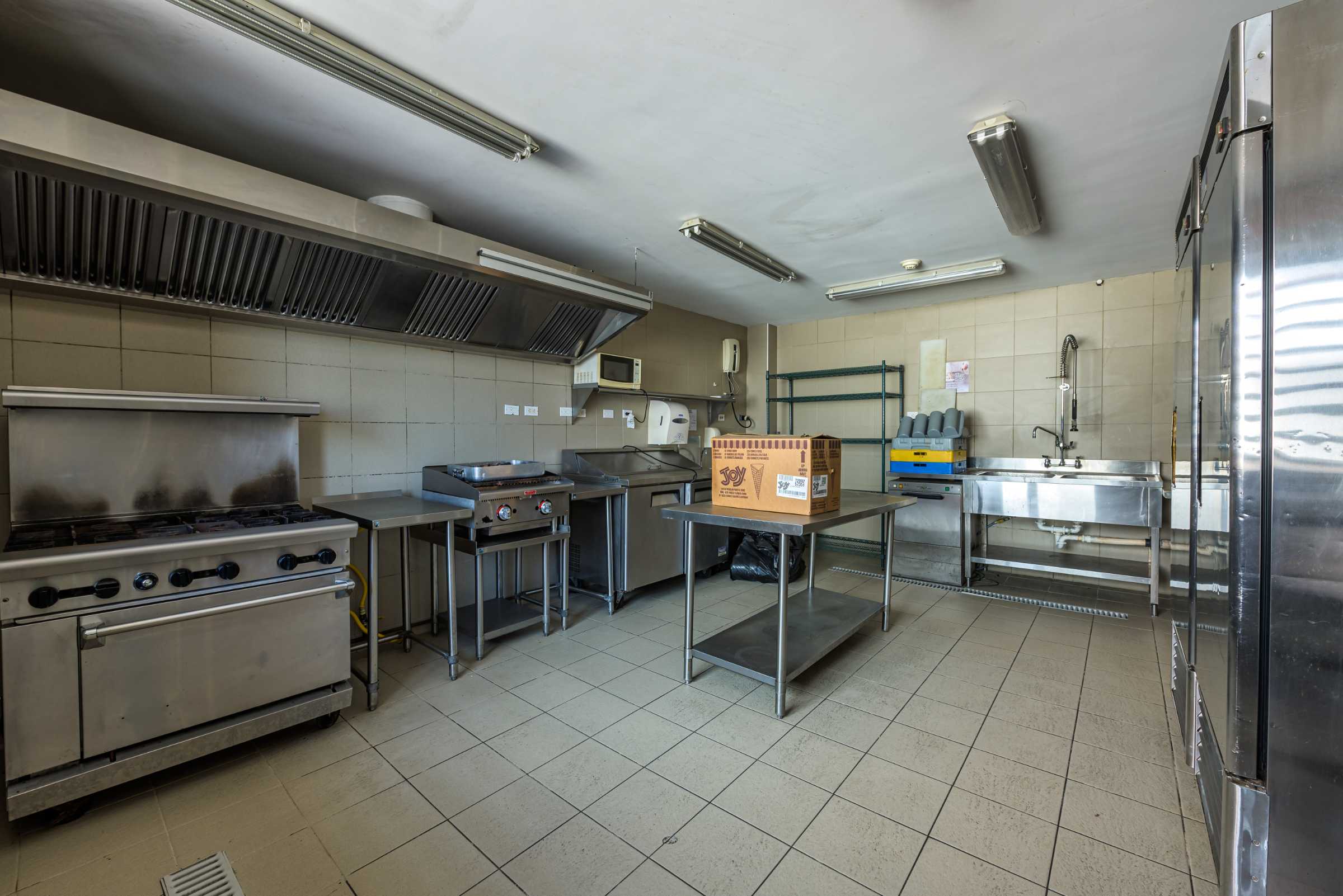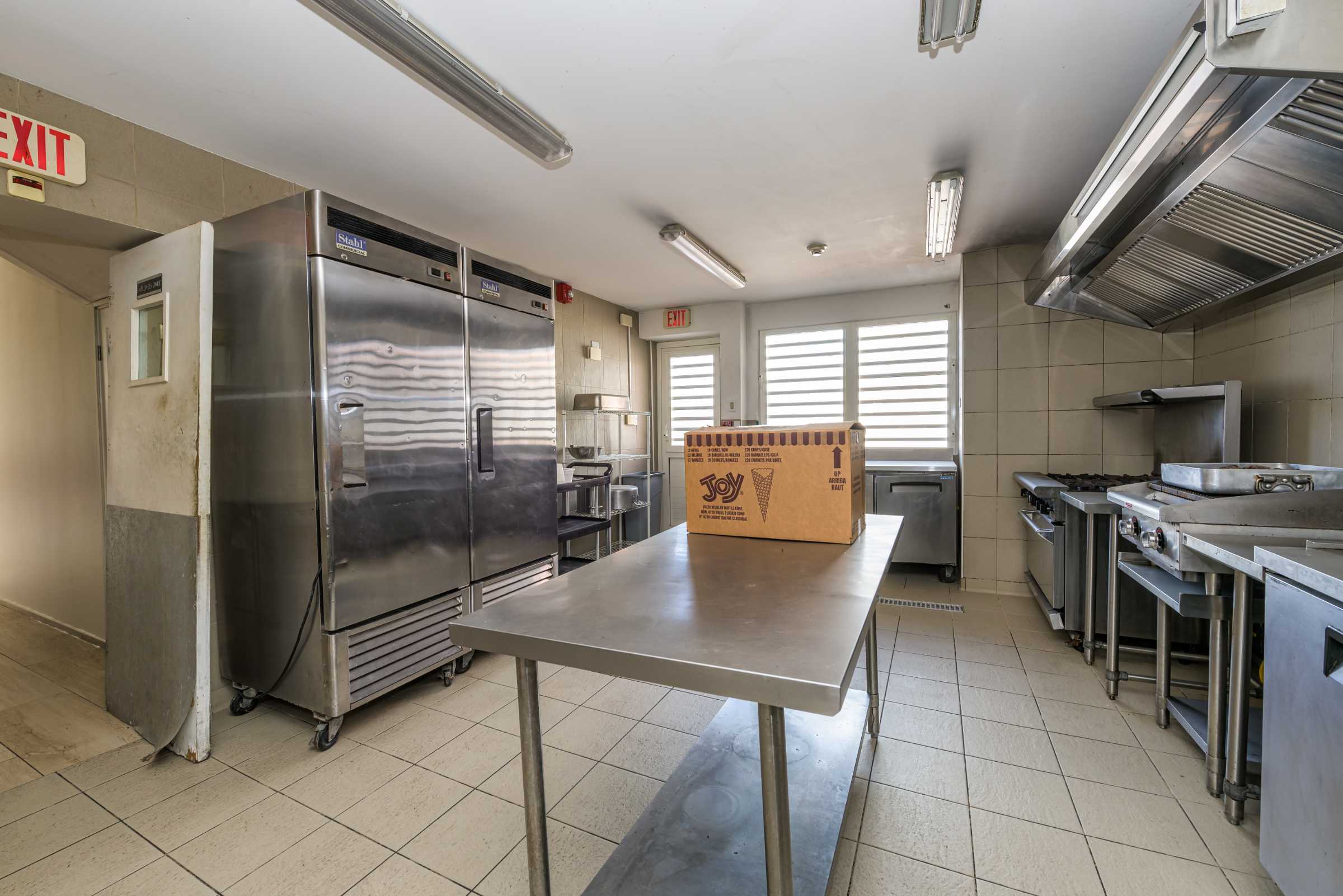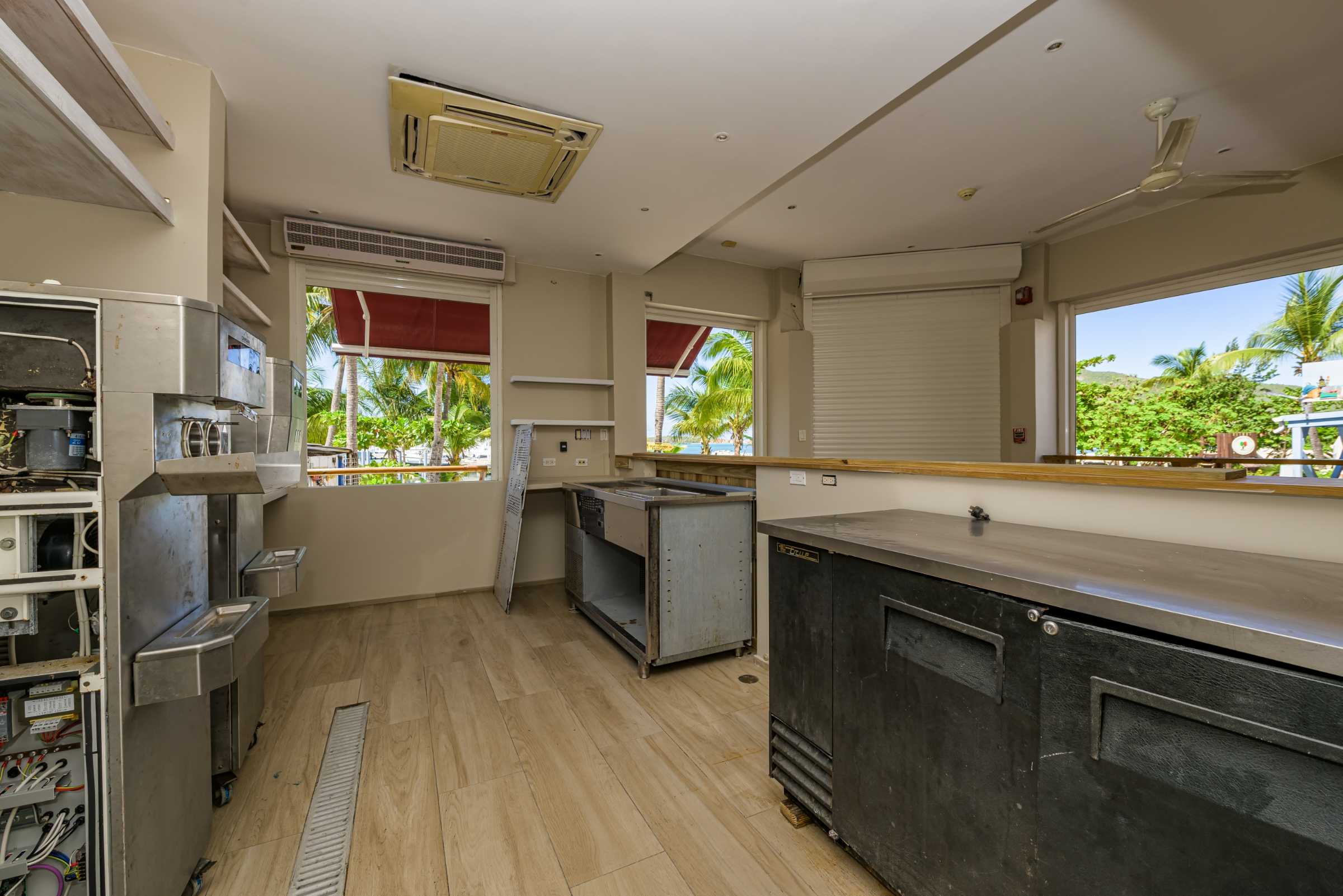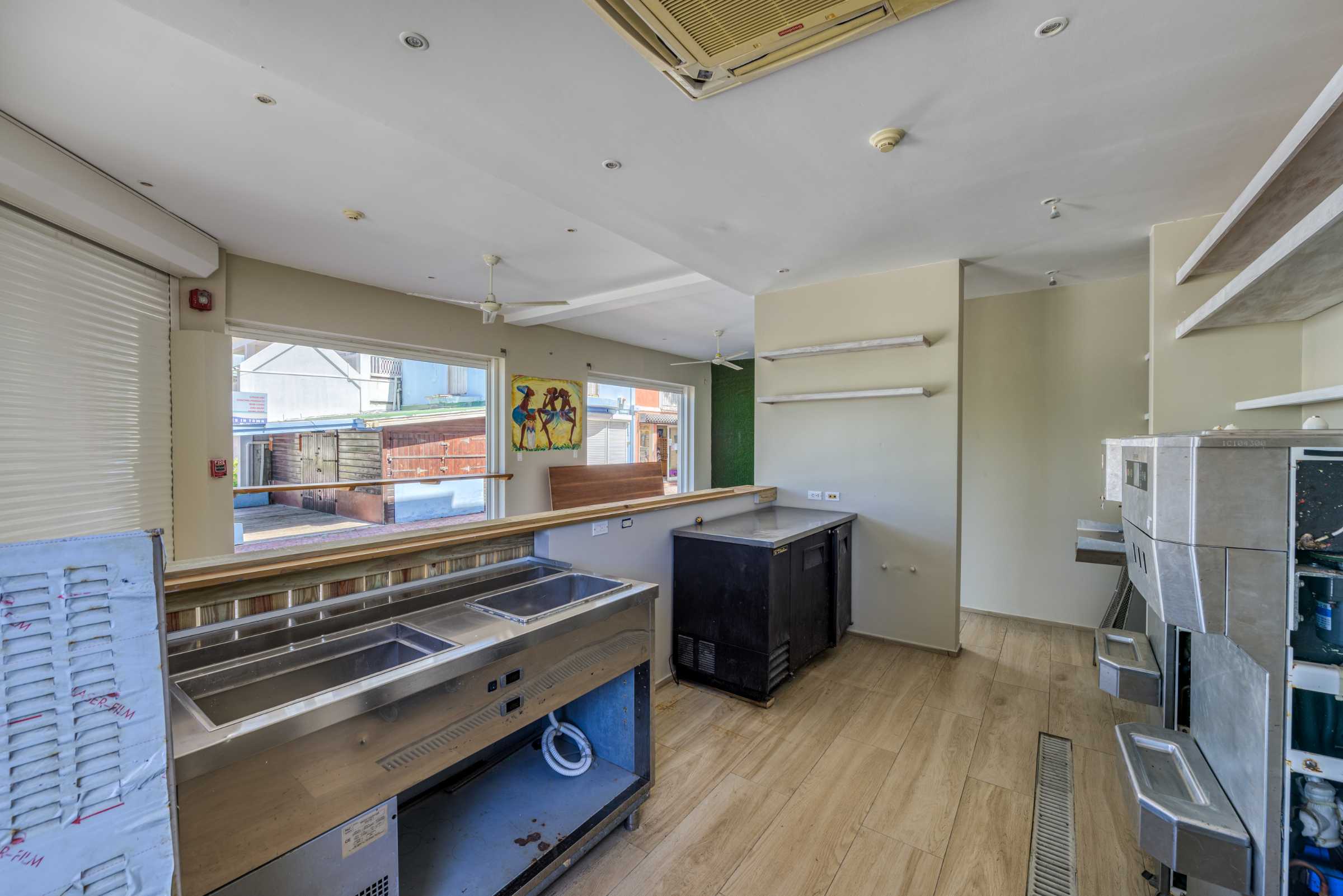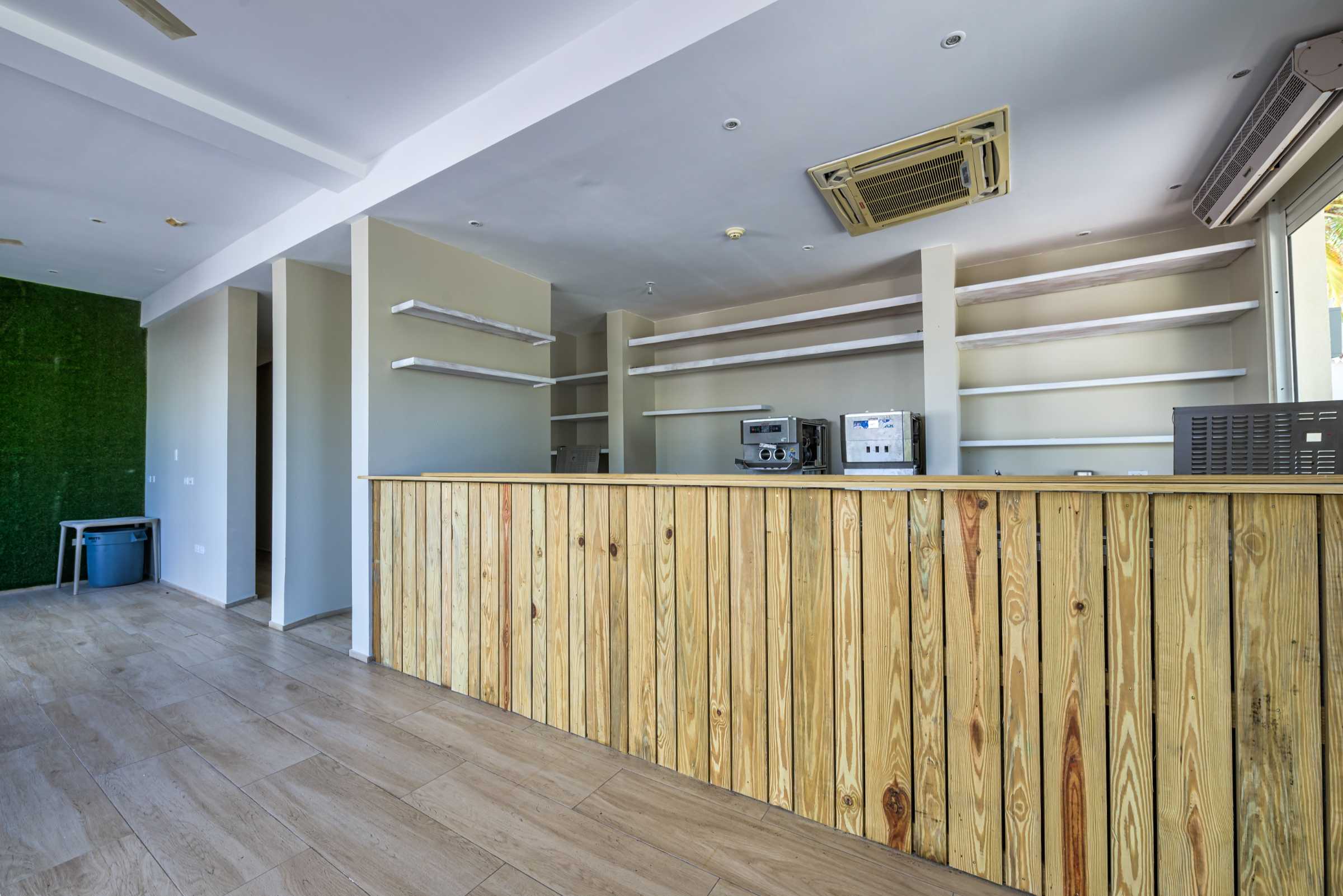 Beachfront Duplex Apartment 1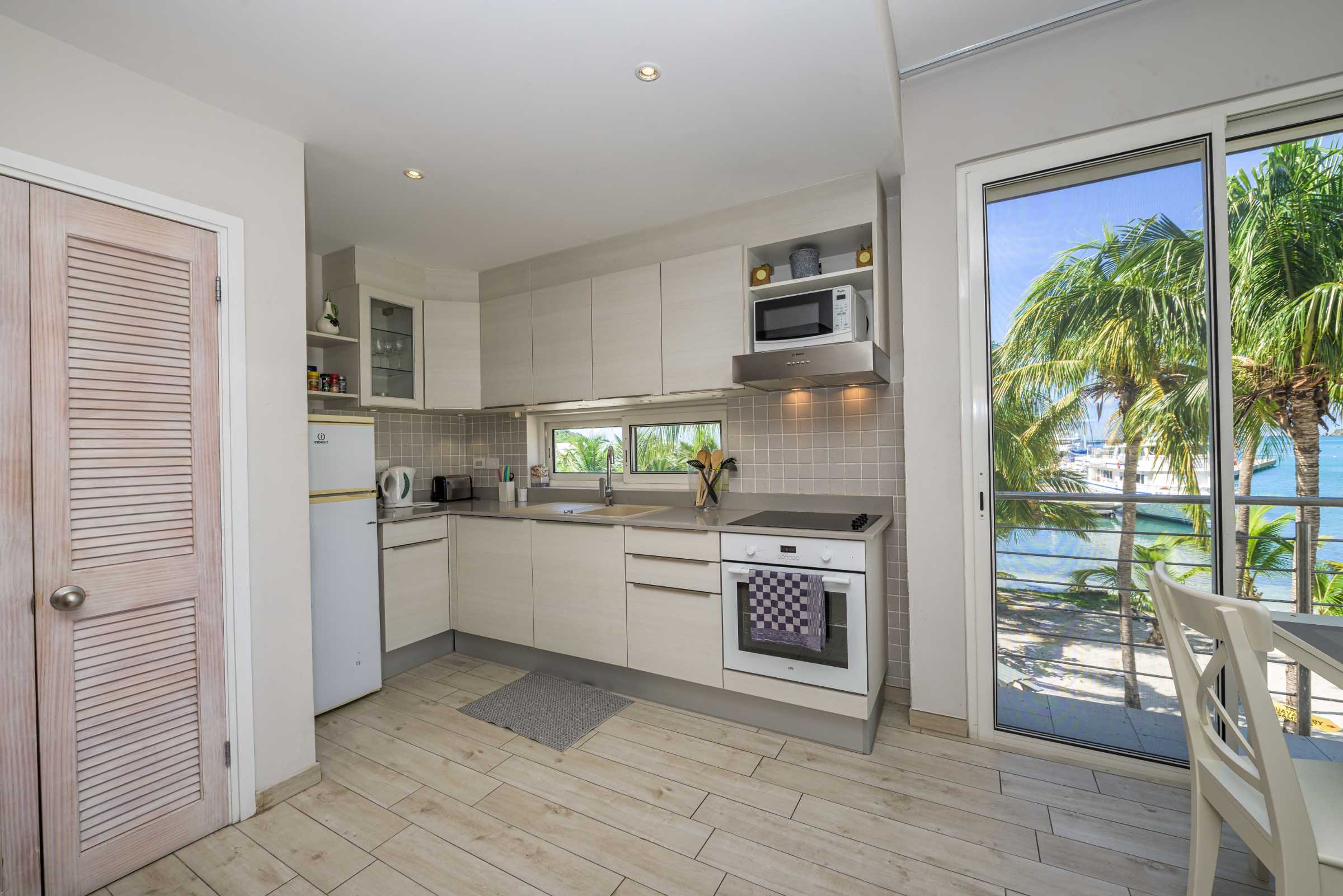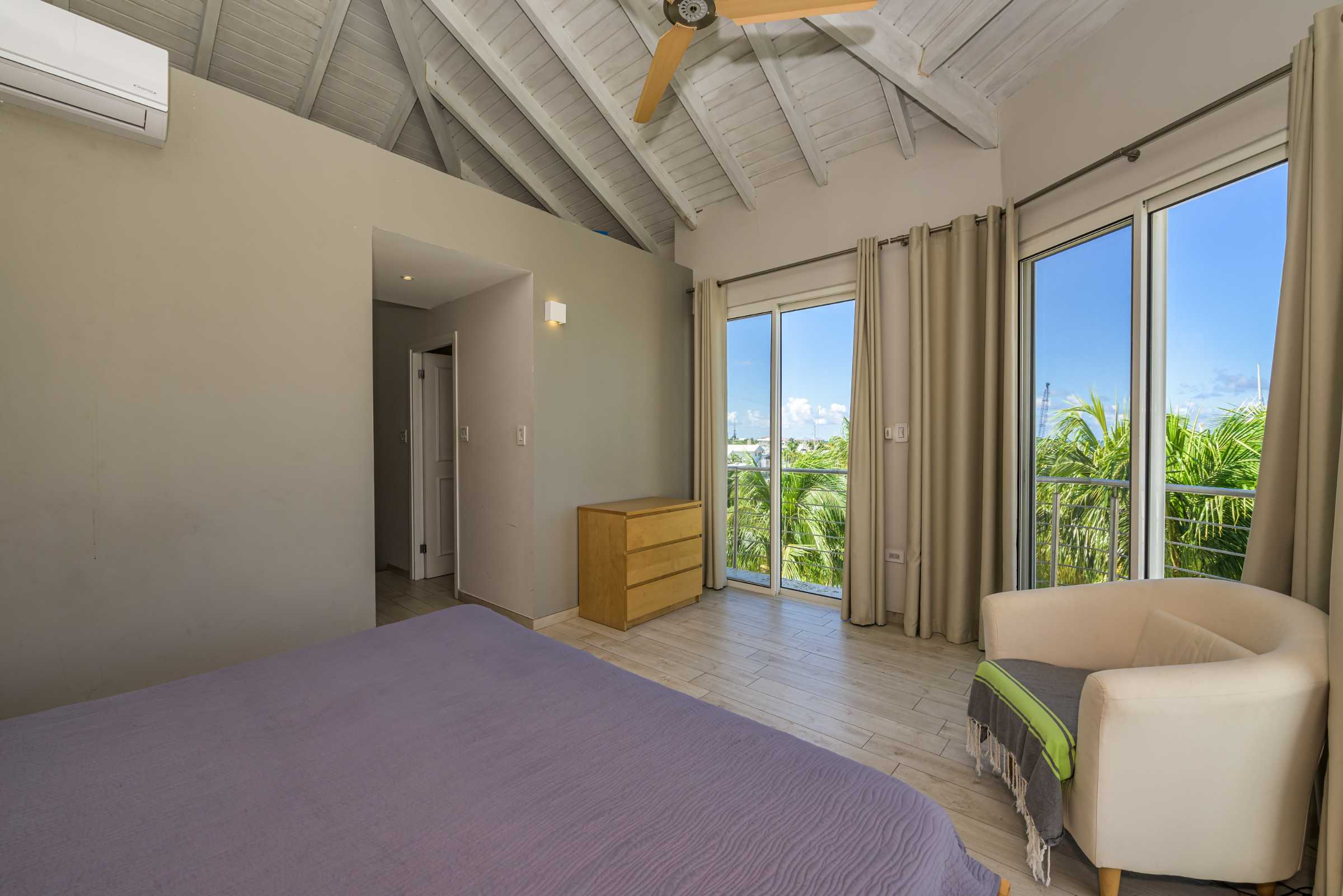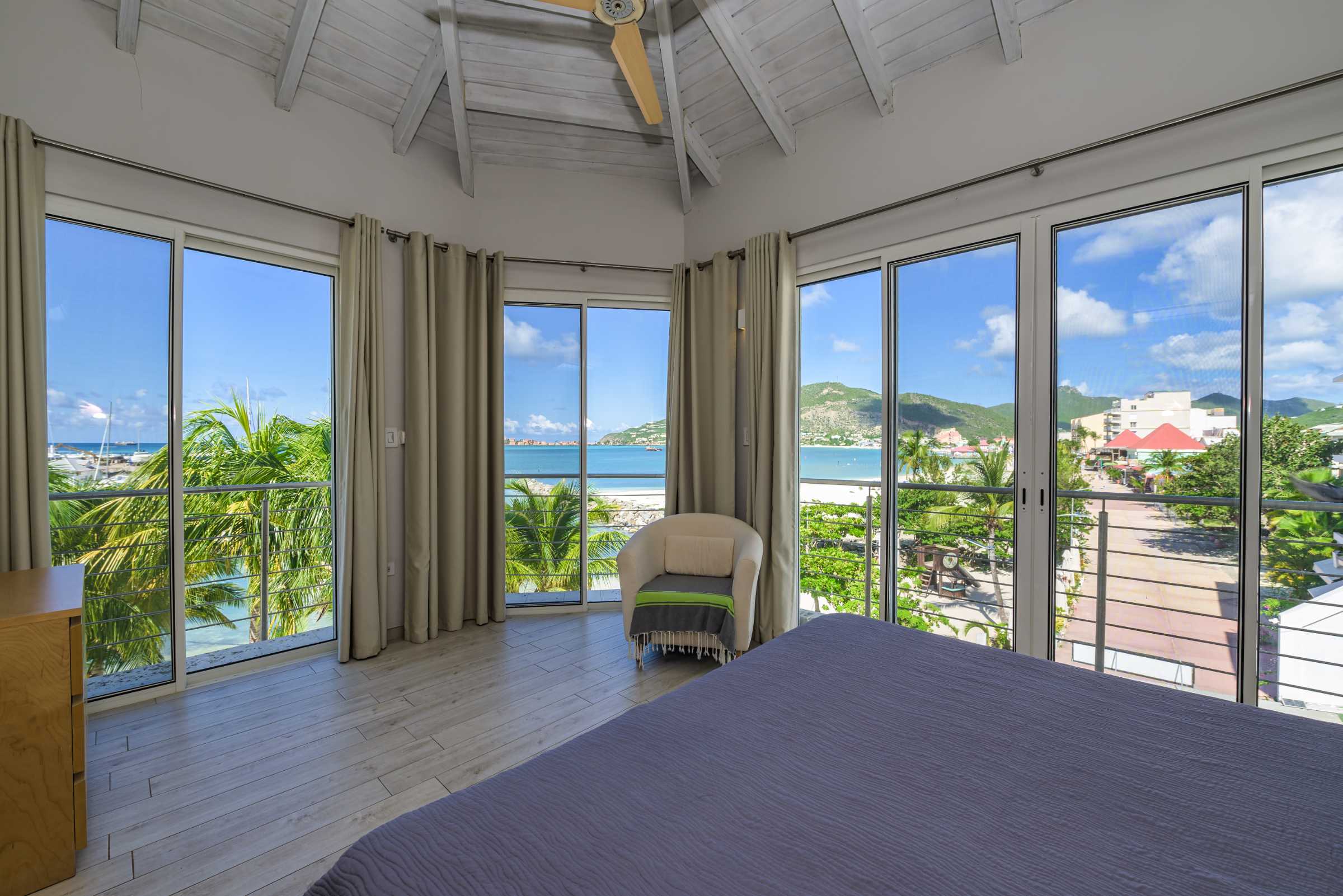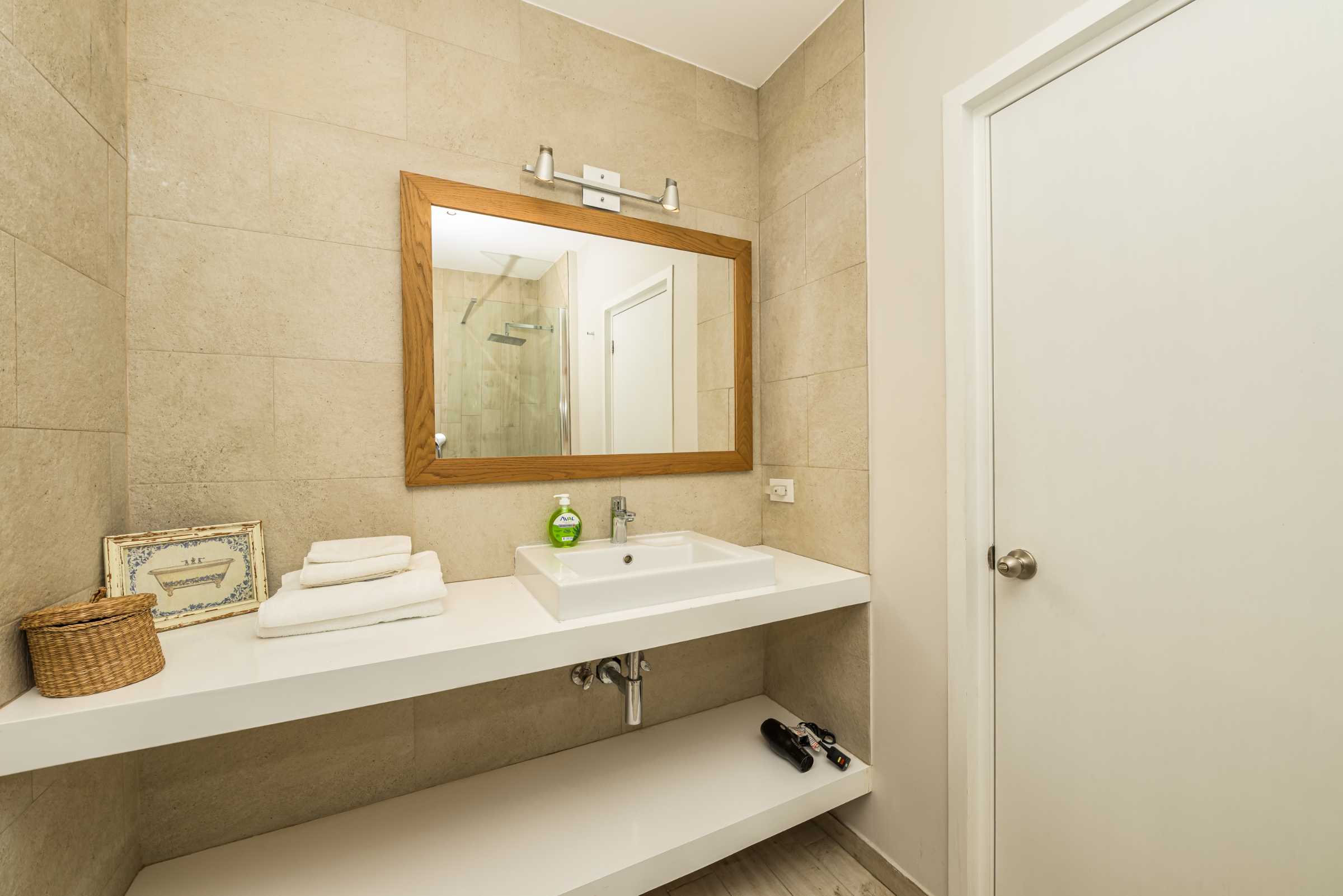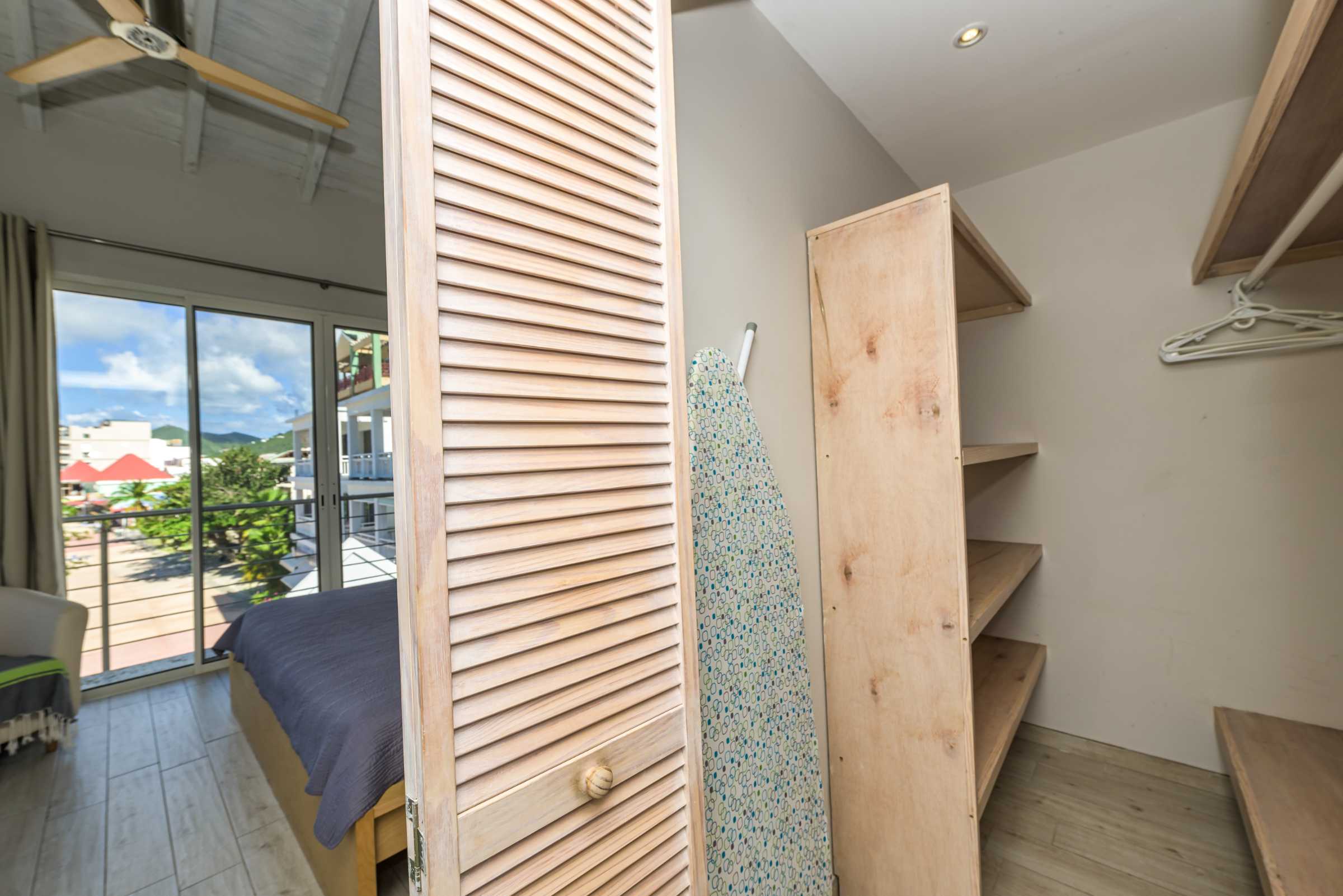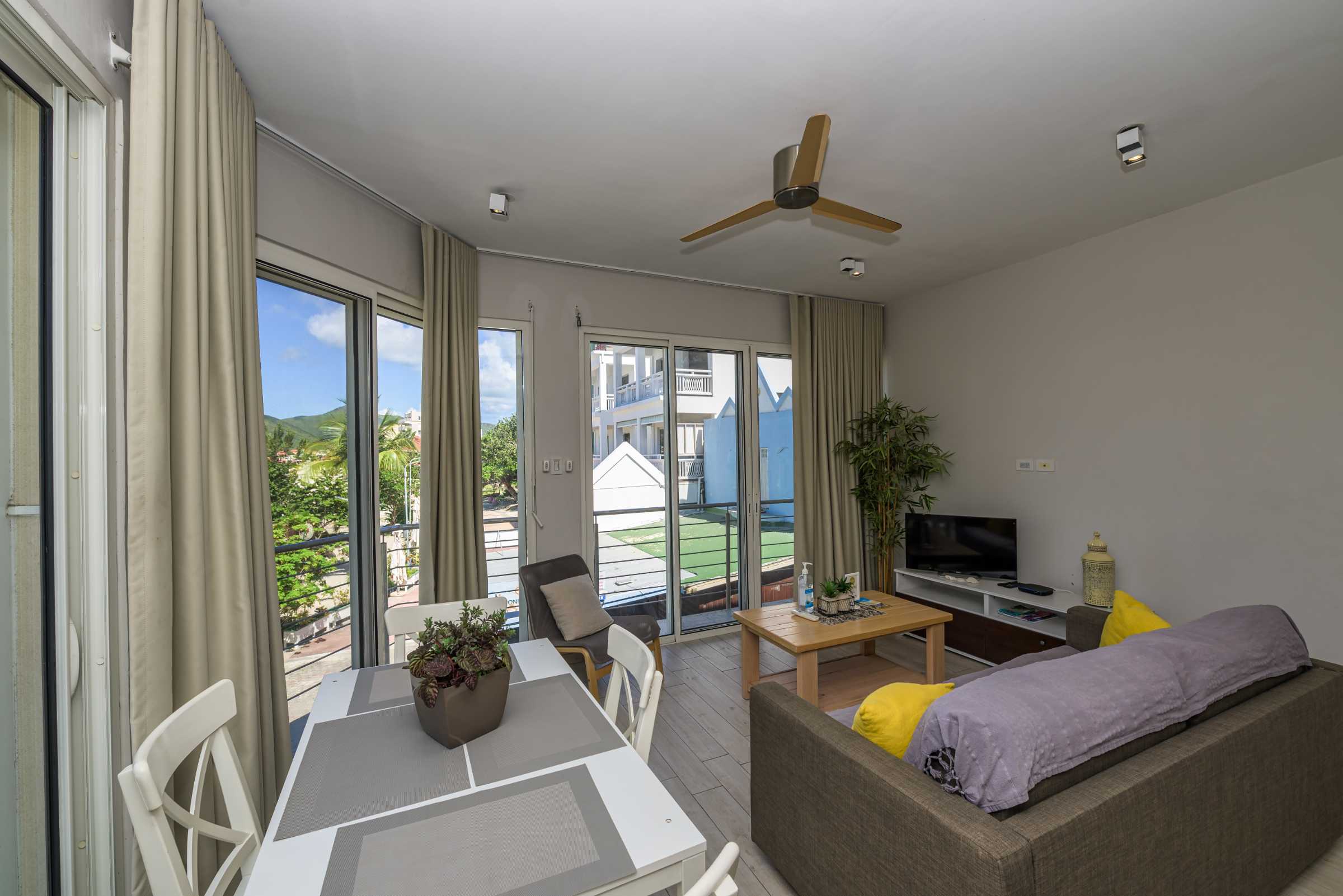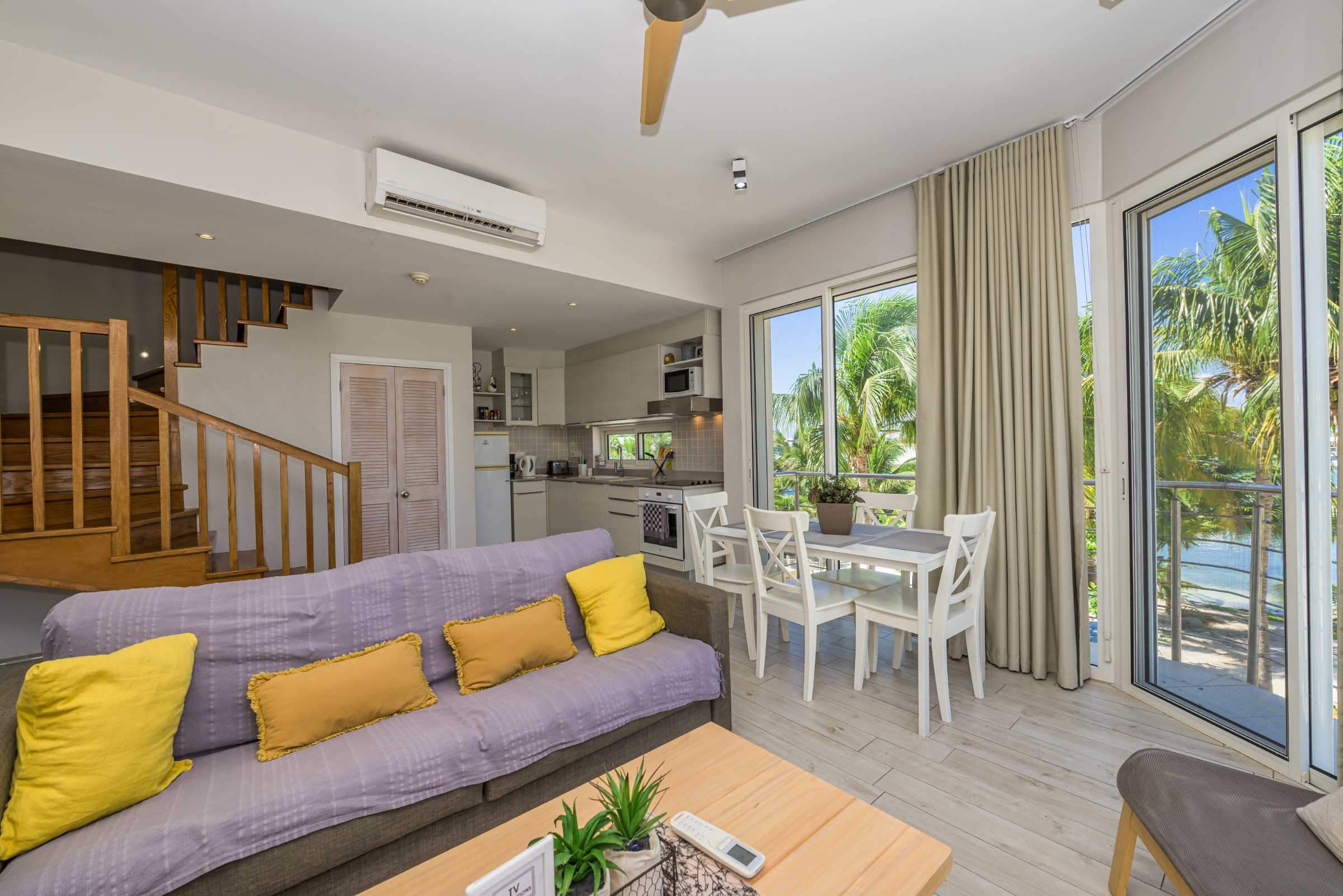 Beachfront Duplex Apartment 2