Red Pond Luxury Two Bedroom Condos For Sale
Century21 presents to you a world-class development of two-bedroom ocean view condos in Red Pond. Beautifully named Aman Condos; it is a part of the Mandara Estate that is located within a double gated community in the eastern slopes of St Maarten's hills.
In this location, these two-bedroom luxury condos in Red Pond are unrivalled in quality anywhere nearby including in Oyster Pond, Dawn Beach or Guana Bay.
Aman Condominiums
Developed and designed by a trusted name in St Maarten real estate industry. Upscale location, magnificent views, wow-factor architecture, and incredible value! All in one package!
Aman Condominiums is designed for a quiet, safe, and luxurious experience. Nestled in Red Pond area which is more fondly known as Oyster Bay, where you will find huge luxury estates around you.
Perched on a hill in one of the most serene locations between Dawn Beach and Guana Bay, you have the most beautiful views of St Barths and beyond. Enjoy your privacy, while you embrace the constant soft easterly breeze that St Maarten is famous for. Red Pond SXM is famous for large villas facing the iconic St Barths island with the best views in eastern part of SXM.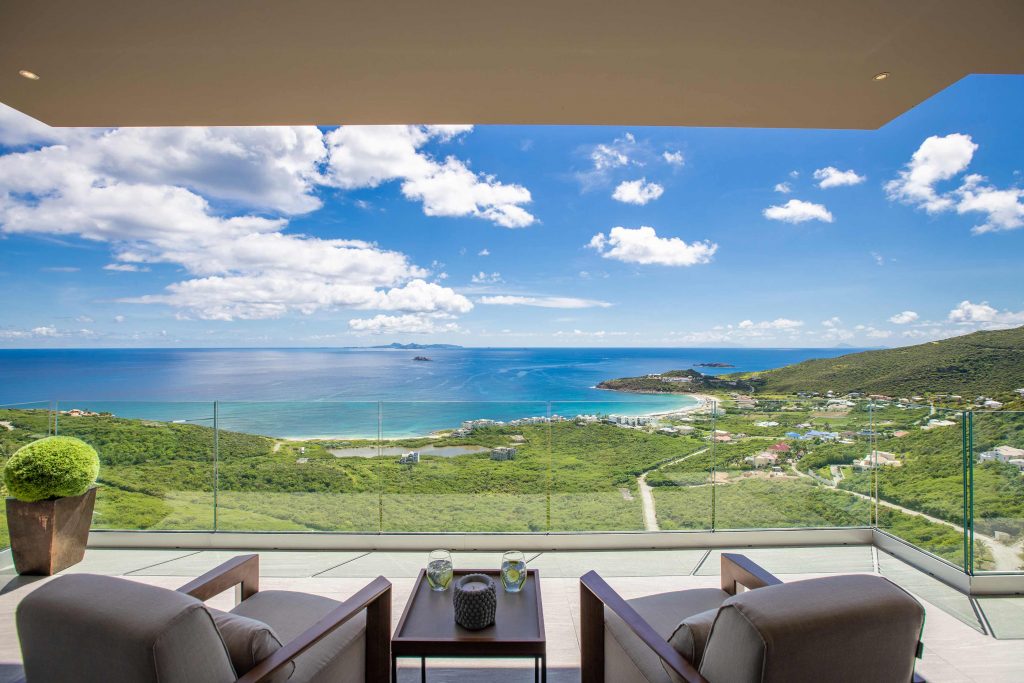 These brand new, luxury, ocean-view condos are built into the hillside overlooking the Atlantic Ocean and Saint Barths. Red Pond condos is offering eighteen two bedrooms units, with modern design spec focused on space, luxury and amenities. At Red Pond condos, nature and design are seamlessly blended together for greater comfort and well-being.
Each building contains two condos. One on the upper floor and one on the lower floor.
New Modern Condos
The new modern luxury condominiums are located in the private and secured Mandara Residences in Red Pond, Oyster Bay. Each condo offers breathtaking views of the Atlantic ocean. Your brand new modern Red Pond Condo will feature a total of 164sqm/1766 sqft of interior and exterior space with "SMART" home connections throughout.
The Condo consists of two master bedrooms both with en suite bathrooms, living room and kitchen area, exterior terrace, laundry area, and a pantry/storage room. Both bedrooms and the living room have unobstructed views of the ocean with state-of-the-art sliding doors. Aman will be a high-end, luxury condo of a new modern architectural design, products, and systems.
Open Plan Living
The luxurious fixtures and fittings which are imported from around the world, are a perfect complement to the sleek modern and streamlined character of large open spacious living and handsomely appointed kitchen area becoming one, which opens to a large terrace overlooking the Caribbean Sea.
Indoors and outdoors blend seamlessly, infusing the elegantly appointed rooms with the natural beauty of the island and the Atlantic Ocean.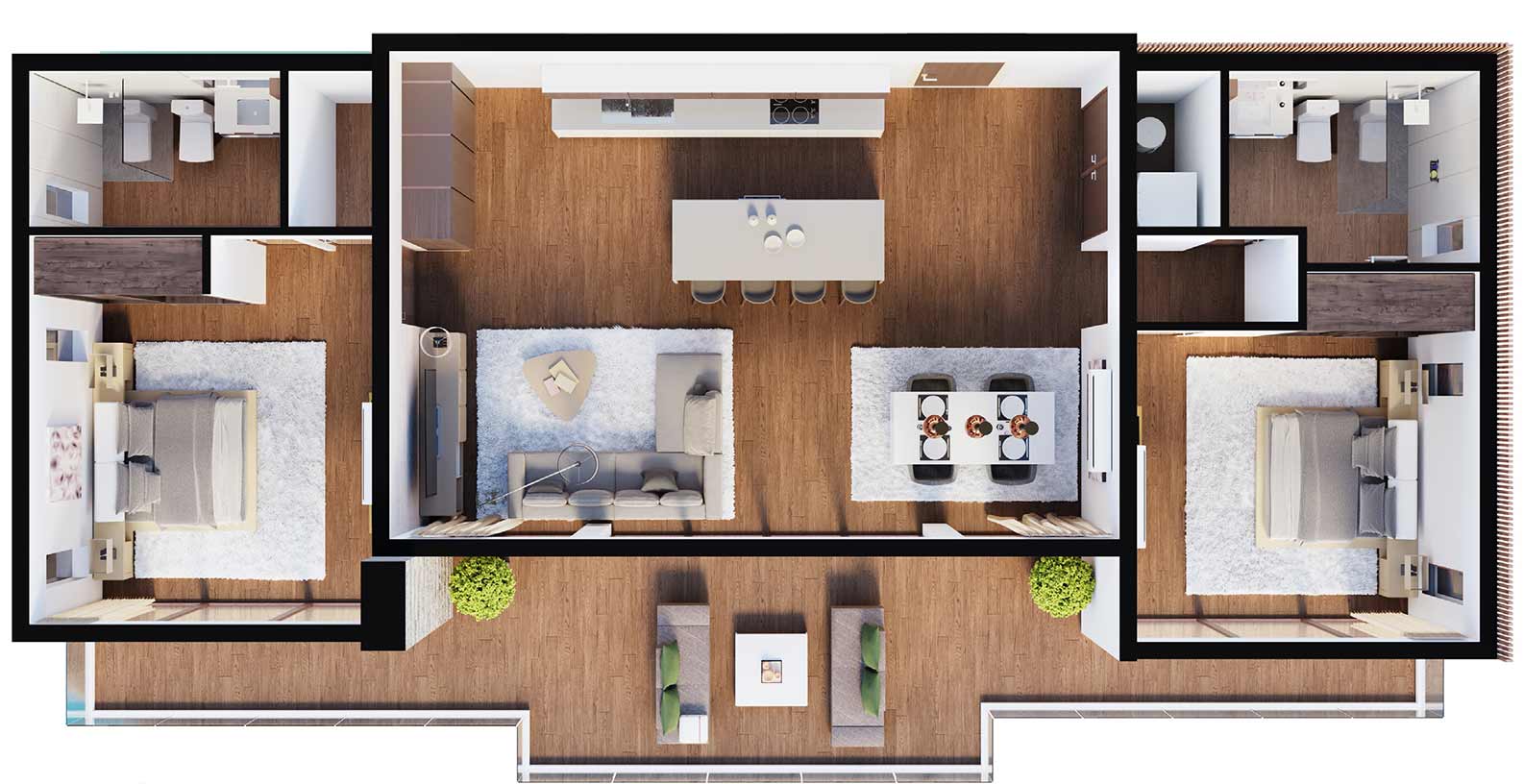 Condo Size
KITCHEN 13.60 M2 / 146 Sq Ft
LIVING & DINING ROOM 38.90 M2 / 419 Sq Ft
MASTER BEDROOM 24.30 M2 / 262 Sq Ft
MASTER BATHROOM 6.40 M2 / 69 Sq Ft
JUNIOR BEDROOM 20.90 M2 / 225 Sq Ft
JUNIOR BATHROOM 7.30 M2 / 79 Sq Ft
INTERIOR (TOTAL) 111.40 M2 / 1200 Sq Ft
EXTERIOR 30.00 M2 / 323 Sq Ft
BASEMENT 22.60 M2 / 243 Sq Ft
TOTAL LIVING AREA 164.00 M2 / 1766 Sq Ft
A Home Owners Association will be in place in order to regulate the maintenance of common grounds, vegetation and other maintenance upkeep.
Our speciality at Mandara Residences is building high-end properties with the most incredible interior and exterior materials, competing with contemporary architecture from around the world.
The only comparable residential project in St Maarten would be Fourteen Residences – Luxury Condos in Cupecoy, but this is a high rise tower and at the other end of St Maarten.
Aman Condos – Construction Update