New St Maarten Homes at Oryx Residences, Cay Hill
Two-bedroom and three-bedroom apartments and townhomes for sale, lease and lease-to-own.
JUNE 2022: All units under contract.
NOW 80% SOLD!
Century21 giving back to the community.
Thank you for your support.

In the heart of Cay Hill.
Within minutes to everything.
The best location to boast.
Where you will find your family a home.
Safe, secure and together.
A community like no other.
Cay Hill Homes
Sixty-two brand new concrete homes in the heart of Cay Hill.
Family proof: extend as your family grows. Permit to build an additional floor already issued for townhomes.
Townhouses and apartments all under $250,000!
Developer:
Algemeen Pensioenfonds Sint Maarten (APS).
The most trusted name in Sint Maarten.
Total assets of the fund stand at Afl. 747 million as at the end of 2019.
Together with you, APS wants to invest in a better future for Sint Maarten.
You are in safe hands.
Oryx Residences:
An emphasis on a safe and secure community.
Engineered to withstand category 5 hurricane winds. The first of its kind, a pioneer in design and construction.
Central Park , a central courtyard , designed to be a safe haven for your community under the shade of trees and protected by the strong walls of your community.
Togetherness:
Oryx is the most well designed project in Sint Maarten. Bringing family and neighbors together. This is not just a home, Oryx is a family.
Homes and Apartments
There are five types of properties.
Apartments
One-bedroom: 3 units
Two-bedroom: 12 units
Three-bedroom: 3 units
Sizes
One-bedroom – 704 sq ft
Two-bedroom – 1330 sq ft
Three-bedroom – 1210 sq ft
Townhouse
Two-bedroom: 22 units
Three-bedroom: 22 units
Sizes
Two-bedroom -1583 sq ft
Three-bedroom – 1615 sq ft
Prices From:
Apartments
One-bedroom: USD 145,000
Two-bedroom: USD 218,000
Three-bedroom: USD 245,000
Townhouse
Two-bedroom: USD 222,000
Three-bedroom: USD 224,500
Five buildings, each with their own unique views and location within Oryx Residences.
CHILE
ARGENTINA
ENGLAND
ALASKA
CANADA
CALIFORNIA
Each building consists of two-bedroom and three-bedroom townhomes with the exception of England which contains one-bedroom, two-bedroom and three-bedroom apartments with mountain and ocean views.
All Oryx Homes have a high quality finishing and the same high standards throughout.
"I want to move in today!"
Everything is ready, and its all brand new for you!
Due to the homes being built over a year ago there may be some finishing work required before move in.
The lowest price for a new three-bedroom home with yard and parking in Sint Maarten.
"Natural light and breezes. A true Caribbean home!"
Open-plan design for natural flow of light and space.
Modern fixtures; with plain white finishing and contemporary accents.
Attention to detail with artistic mosaic tiles.
Warm colored tiles and neutral shades, offering a place of comfort.
"Focus on modern yet high quality fixtures."
As you enter the Oryx townhouse you are greeted with large open-plan living space enhanced by the natural light everywhere.
The kitchen and dining connects you to the backyard, giving you fresh Caribbean breezes while you cook. The backyard offers a private outdoor space with option to build a fence. All townhouses have been constructed with ground and first floor only.
A wide staircase takes you to the first floor where you find mountain views and cosy bedrooms.
Each Oryx townhouse includes a private yard which can be fenced or walled if you prefer. A safe place for your loved ones.
The large community courtyard provides plenty of green space however the private backyard provides you with a little haven to enjoy your private moment in the Caribbean sun.
The townhouses are designed with small families in mind. You will find family friendly features everywhere.
For their smile.
Alone we can do so little; together we can do so much. Move in today using one of the options above.
How to Buy Oryx Homes
Option 1: Apply for a mortgage with APS financing.
Option 2: Choose a three, five or seven year rent term, where portion of the rent goes towards your mortgage deposit. MOST POPULAR
Option 3: Simple yearly rental agreement.
APS pension fund members get priority. If you are a member, let us know!
Appraisals Floor plans Available on request.
Detailed layouts and floor plans available.
"For the people of Sint Maarten.
Our way of giving back to the community"
PROJECT MANAGER, APS
From the Appraisal:
The construction of the buildings consists of reinforced concrete foundations / columns / beams / walls and floor slabs.
The roof is a concrete roof slab. The interior and exterior walls are plastered.
The walls in all of the bathrooms and in the kitchens are partially tiled with ceramic tiles.
The ceilings are sheetrock drop ceilings in the units.
The floors are tiled with ceramic tiles.
The cabinets in the kitchens have corian countertops.
The stairs are tiled with ceramic tiles and has aluminium hand railings.
All windows are made of aluminium.
Courtyard with large gazebo
Large concrete gazebo
Childrens play area
Concrete pavement
Landscaping
Wooden benches
Concrete retaining walls
Sewage treatment plant
Large main entrance gate with electronic key entry
Fire escape
Garbage enclosed area
Private parking
Community lighting
Gabion walls separating private yards
Additional parking spaces available
Reviews:
Its so chic and modern. I love it!
I heard a few negative things, but when you see it in person, its a really nice home!
Wow, this is really beautiful! Look at the outside space.
I love this location in Cay Hill. I am near everything.
80% SOLD OUT
Everyone welcome.
Open to all.
By Century21, for YOU.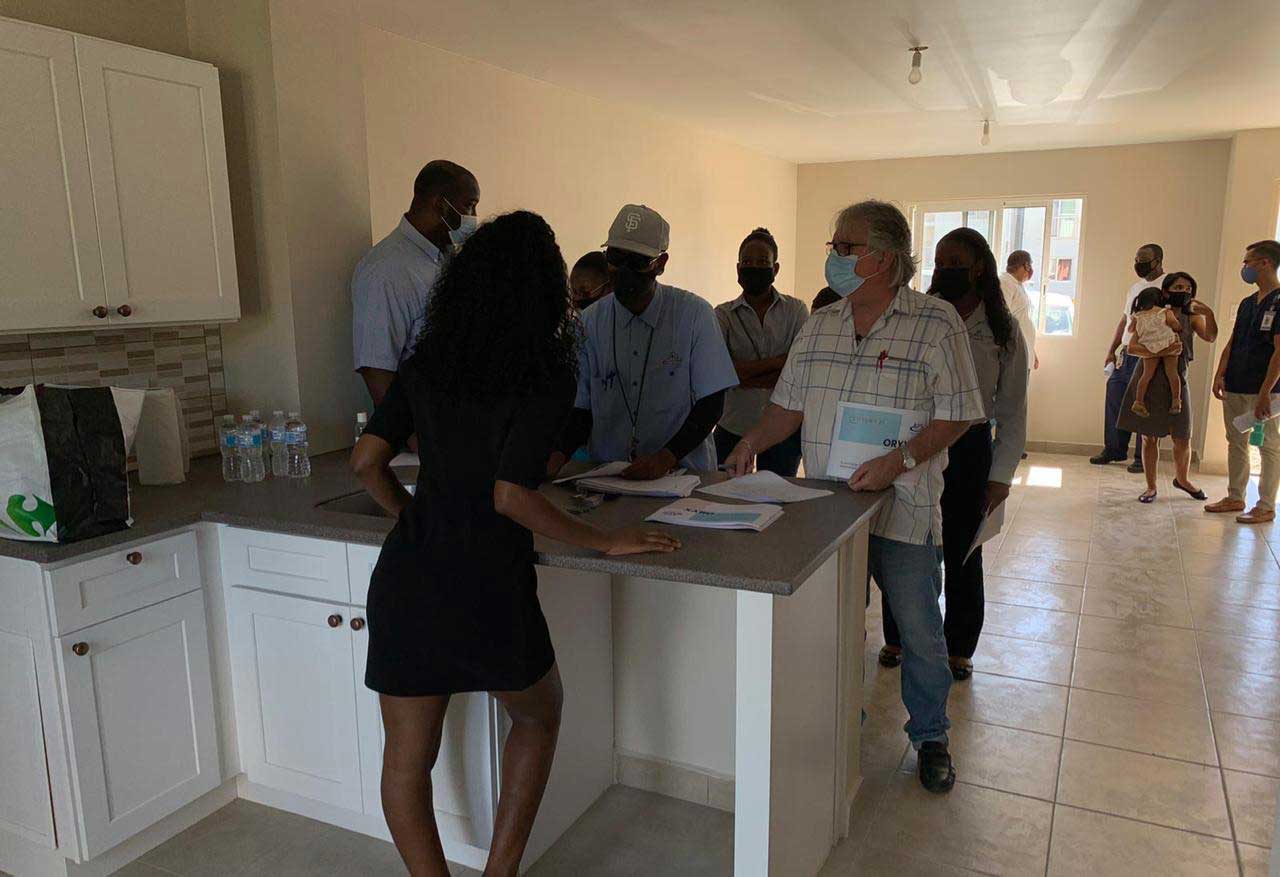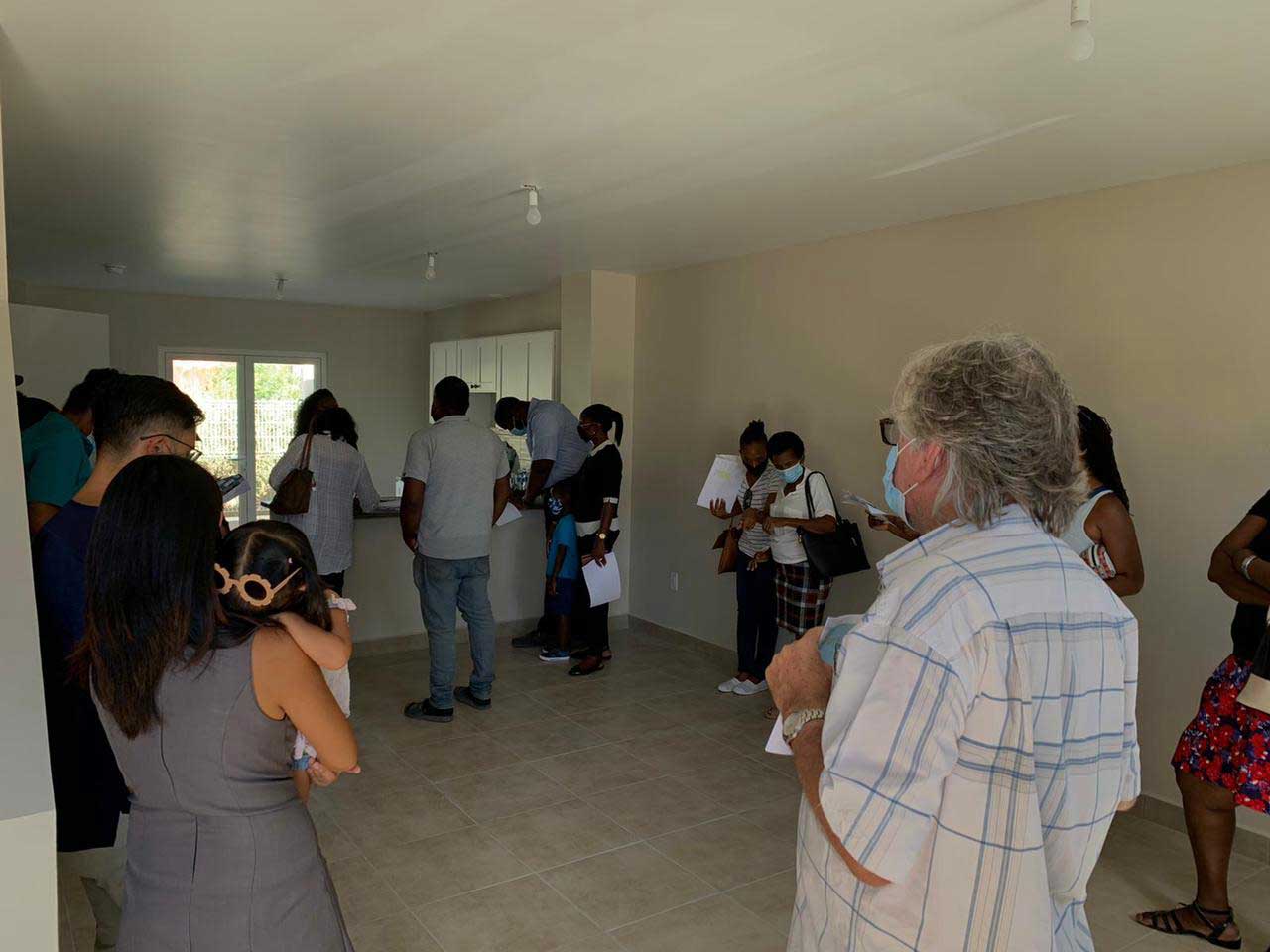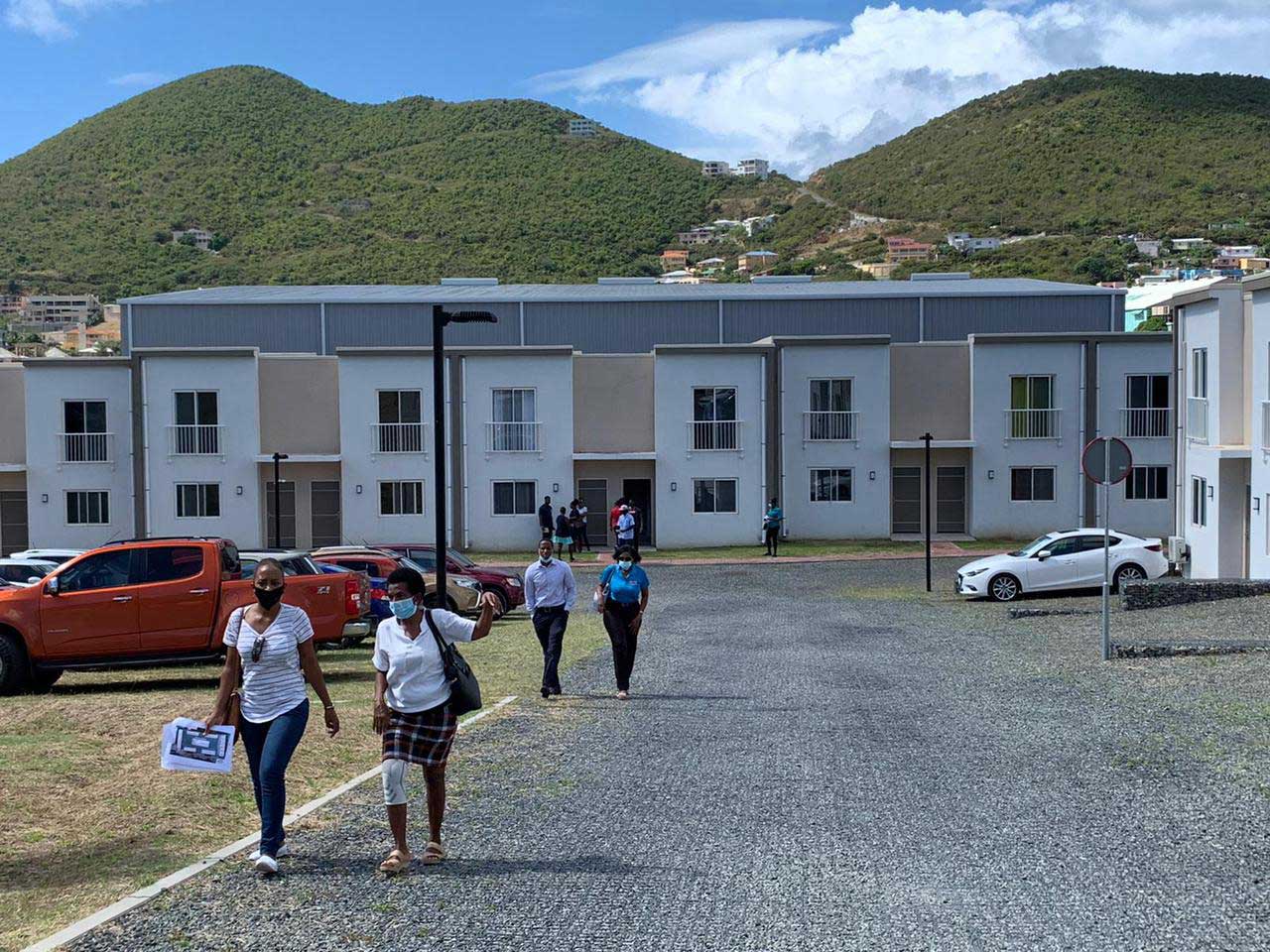 Century21 Review
Good afternoon Ritika!
We were very positive about the Oryx viewing. When we arrived somebody approached us one time and explained to us what was going to happen. It was nice that we could walk around by ourselves but also that there were persons there to ask questions and that also knew how to answer all the questions, very helpful. We like the personal approach and the fact that we can always reach you for questions, in case we have them. Overall, we were very positive about the viewing and the contact we are having so far!
Review from 'Lease To Own Buyer'
We look forward to assisting you.