Almond Grove Estate Villas
Almond Grove Estate, Cole Bay, St Maarten
Almond Grove is known as an upscale estate in the hills of Cole Bay, St Maarten. Facing west the large villas boast a unobstructed view of St Maarten sunsets. With the bonus of beautiful turquoise ocean views stretching from every angle and direction in front of you this lush tropical estate in St Maarten is as close as haven as you will ever be.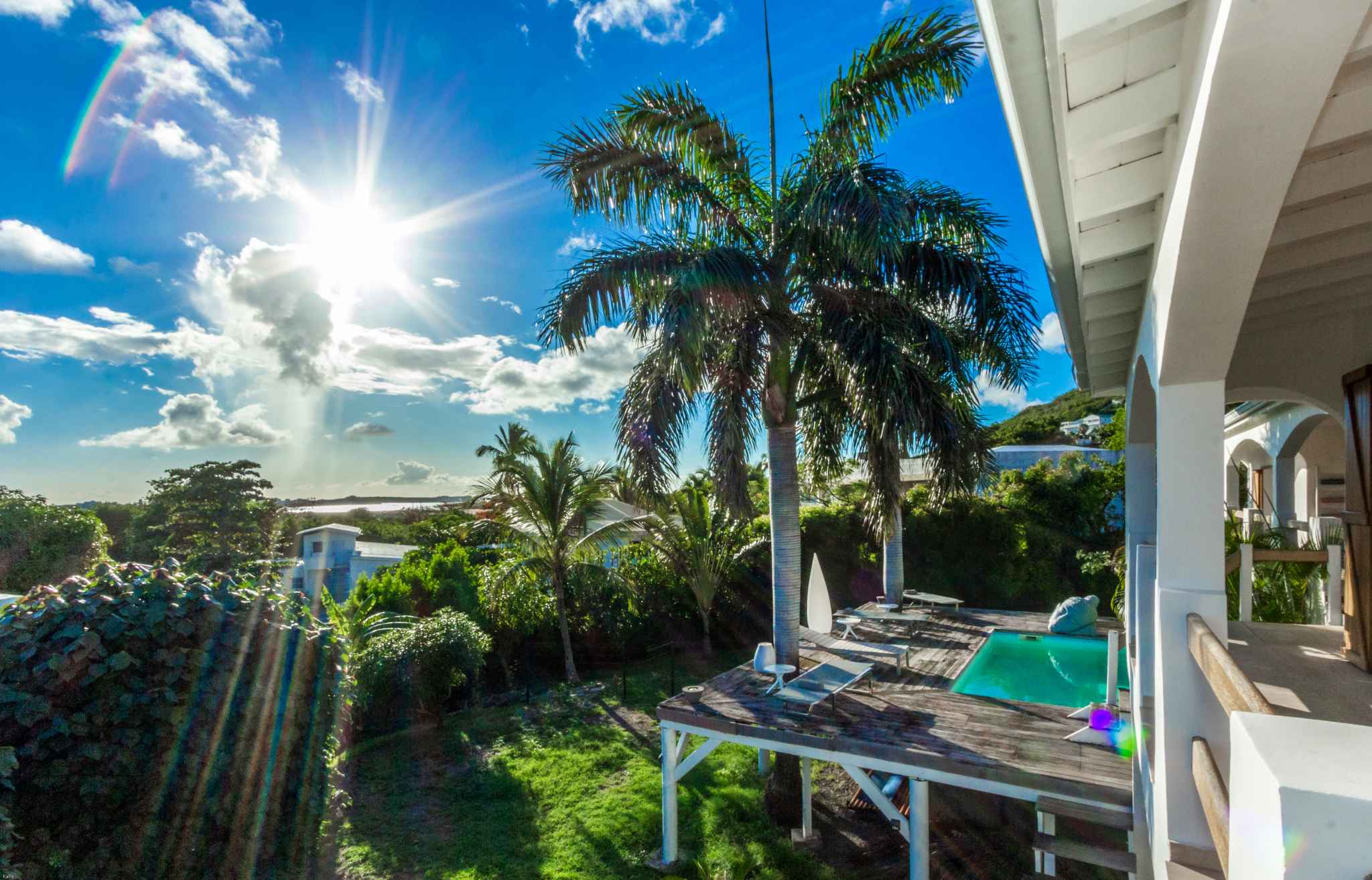 Take a walk in Almond Grove Estate to see the old trees and blooming pink bouganvillae flowers towering over walls, making everything beautiful in its path. It is a true Caribbean paradise for your private villa in St Maarten.
One of the unique features of Almond Grove Estate in Cole Bay is the protection offered by the majestic hills. Complete protection from the strong easterly winds and lush green tropical views. The land is fertile and smells like a home should :)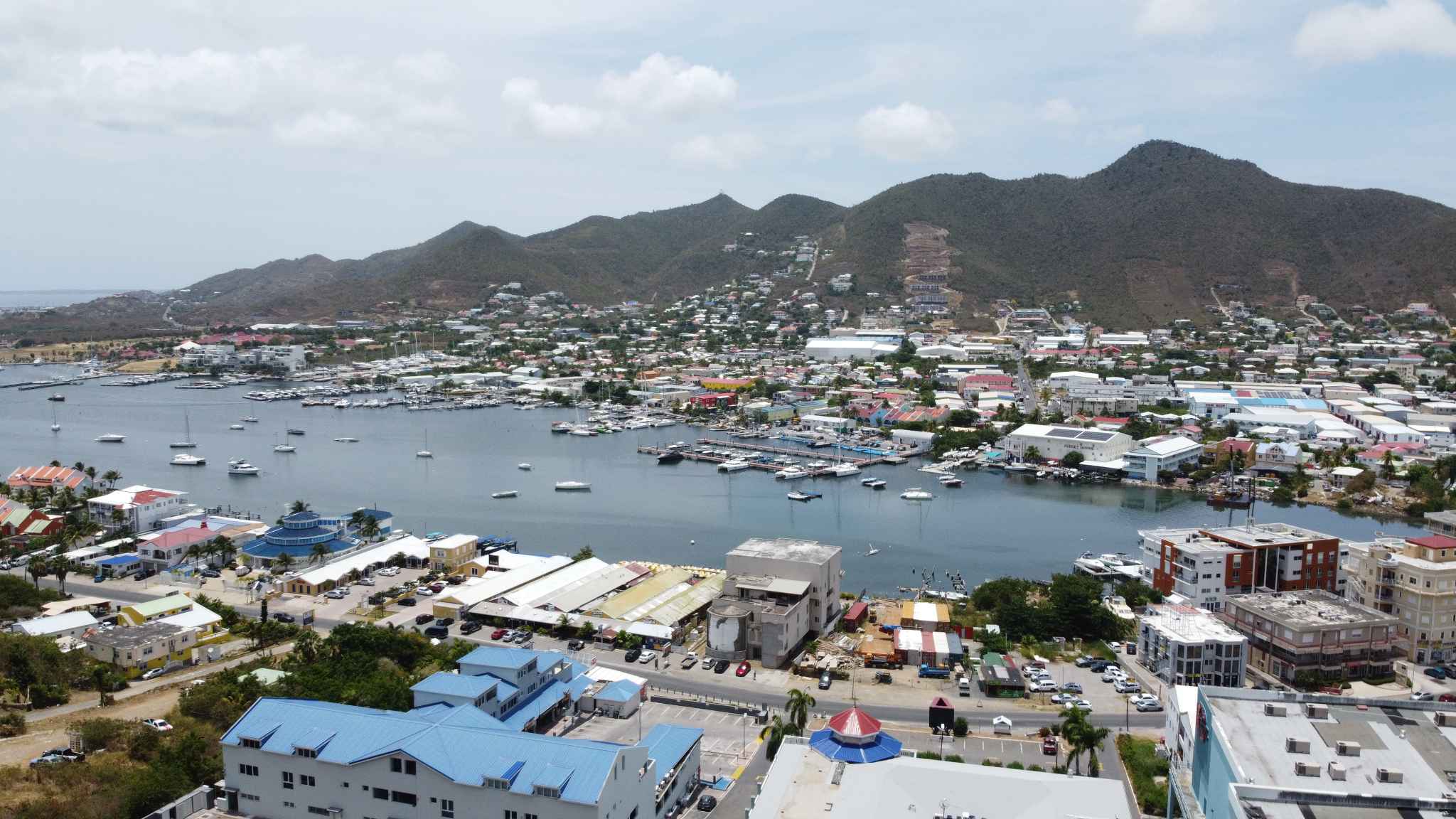 The above photo is taken from Simpson Bay, showing the Cole Bay hills and the villas of Almond Grove at a distance. Nature is an artist!
Almond Grove Estate permits only single family homes.
All villas are restricted to three-floors (specific height) including the roof level.
The flora and fauna is old and brings back memories of a land untouched.
The villas are very private and each have their own characteristic design facing the best views.
Protected by the hills from strong winds.
Sunset views of St Maarten.
Peaceful yet just minutes away from everything!
CarreFour, Prime Distributors and Divico; the largest food distributors are simply a walk away!! Aren't you the luckiest!!
Schools, pet shops, barbers, fashion shops and Opal Plaza are just a few minutes drive away in either direction. The convenience score is 20 out of 10!!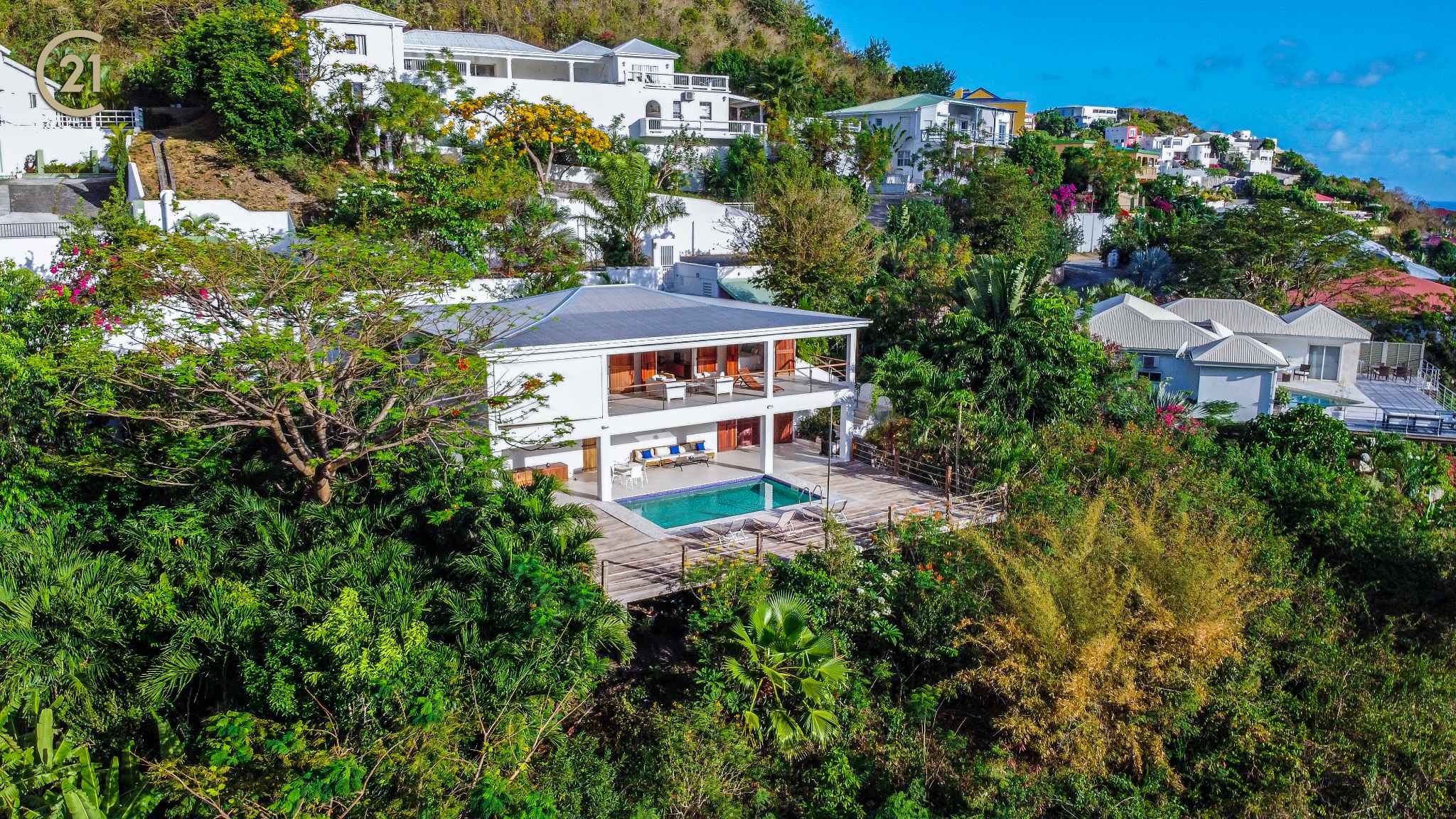 Almond Grove Villas For Sale
Looking for a property on Almond Grove, Sint Maarten? It's a great decision to purchase a property in Almond Grove, Sint Maarten. It is an island of the Caribbean and a dual governed island. The 37-square-mile is popular with tourists who like to eat well, party hard and shop duty-free in between trips to the island.
A tropical paradise with turquoise waters, clear skies, and mountainscapes, etc. Find real estate properties in Almond Grove, Sint Maarten, where you can find the best villas at Almond Grove, Sint Maarten. Wanted to relax from work? Get out of work stress? Its good time to plan for the beach to relax and release your stress.