Great Bay Real Estate
Great Bay Views
I have lived in Great Bay for years and it is without a doubt the best beach and bay in Sint Maarten. Its long pristine white beach with turquoise colors and soft waves makes Great Bay the best natural view in St Maarten.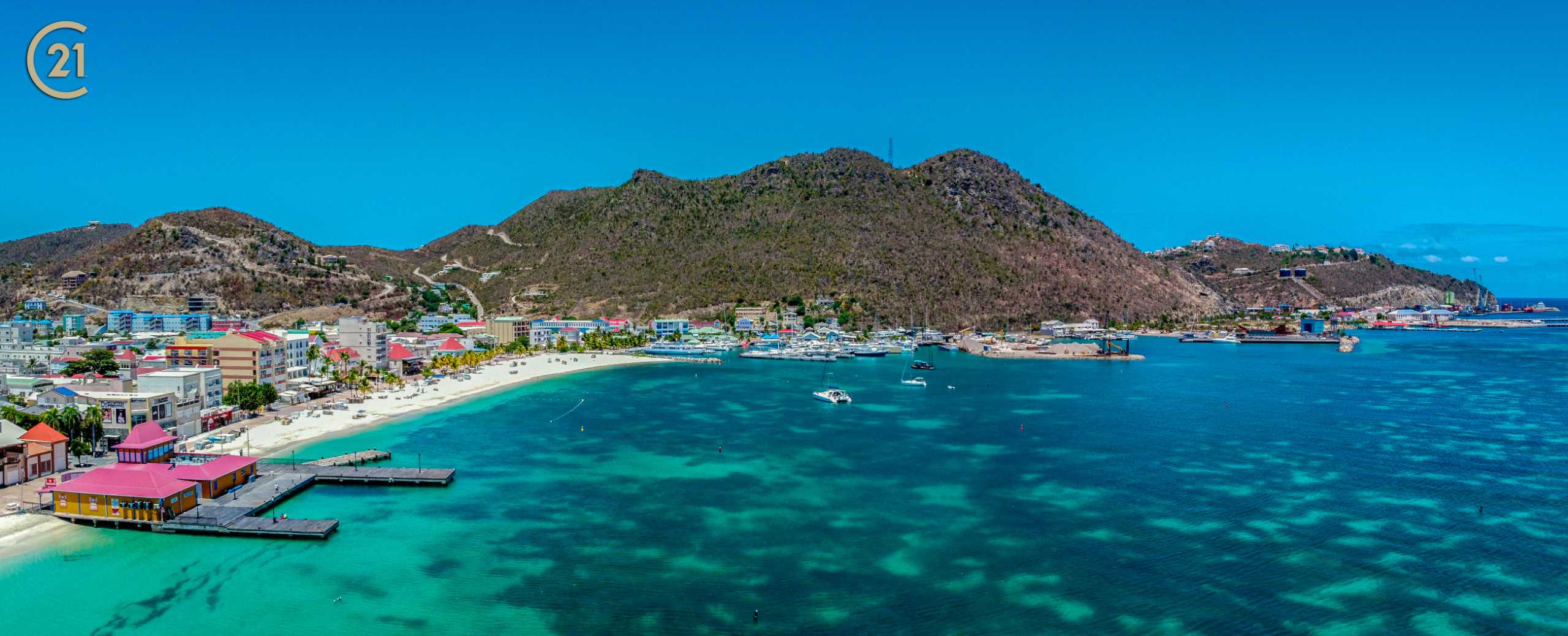 Around the shoreline Great Bay property is a phenomenal location with amazing villas and resorts. Probably one of the most upscale locations in Sint Maarten. However, a lack of infrastructure and planning leaves Great Bay hill near Fort Amsterdam underdeveloped. Quite a lot of opportunity in this location.
I have to repeat that the views of St Maarten's mountains with Great Bay's turquoise colors and endless oceans make this one of the best views in St Maarten. I invite you Great Bay location tour.
If you are searching for an ocean views, then Great Bay villas are one of the best places in Sint Maarten to buy. Great Bay real estate is a unique place because it is right in the center of Sint Maarten, Phillipsburg. It is on the northern coast of the island.
The Great Bay Beach is very clean and well-maintained. Not only that, but there are many bars and restaurants along the beach. If you want a getaway home where you can distance yourself from all the work stress, many properties in Great Bay will perfectly fit your requirements.

Things to do in Great Bay
Sunbathing at the Great Bay Beach
Visiting the Great Bay Beach is at 3rd place out of the 27 things to do in Sint Maarten. Many people love sitting by the shore, renting a chair and an umbrella, and enjoying the breeze. The waters are crystal clear, and all in all, the view is simply breathtaking.
Jewellery Shopping Tour
Diamonds are forever in Philipsburg. Everywhere you go, a jewellery store will be within footsteps to you. The gems are good, the prices are duty free and the collections are exquisite. Its great fun and for that only we would recommend this. Call us to find out which store to visit.
Resorts
The nearby Divi Little Bay Resort and Belair Beach hotel provide plenty of beach access with world-class amenities. Upcoming Planet Hollywood Hotel will bring five-star entertainment to Great Bay.
Beaches Near Great Bay Area Great Bay Beach
The Great Bay Beach is one of the best beaches all over Sint Maarten. What is unique is that it has almost 50 restaurants within a 500m distance. It straddles around nearly the entire length of Phillipsburg.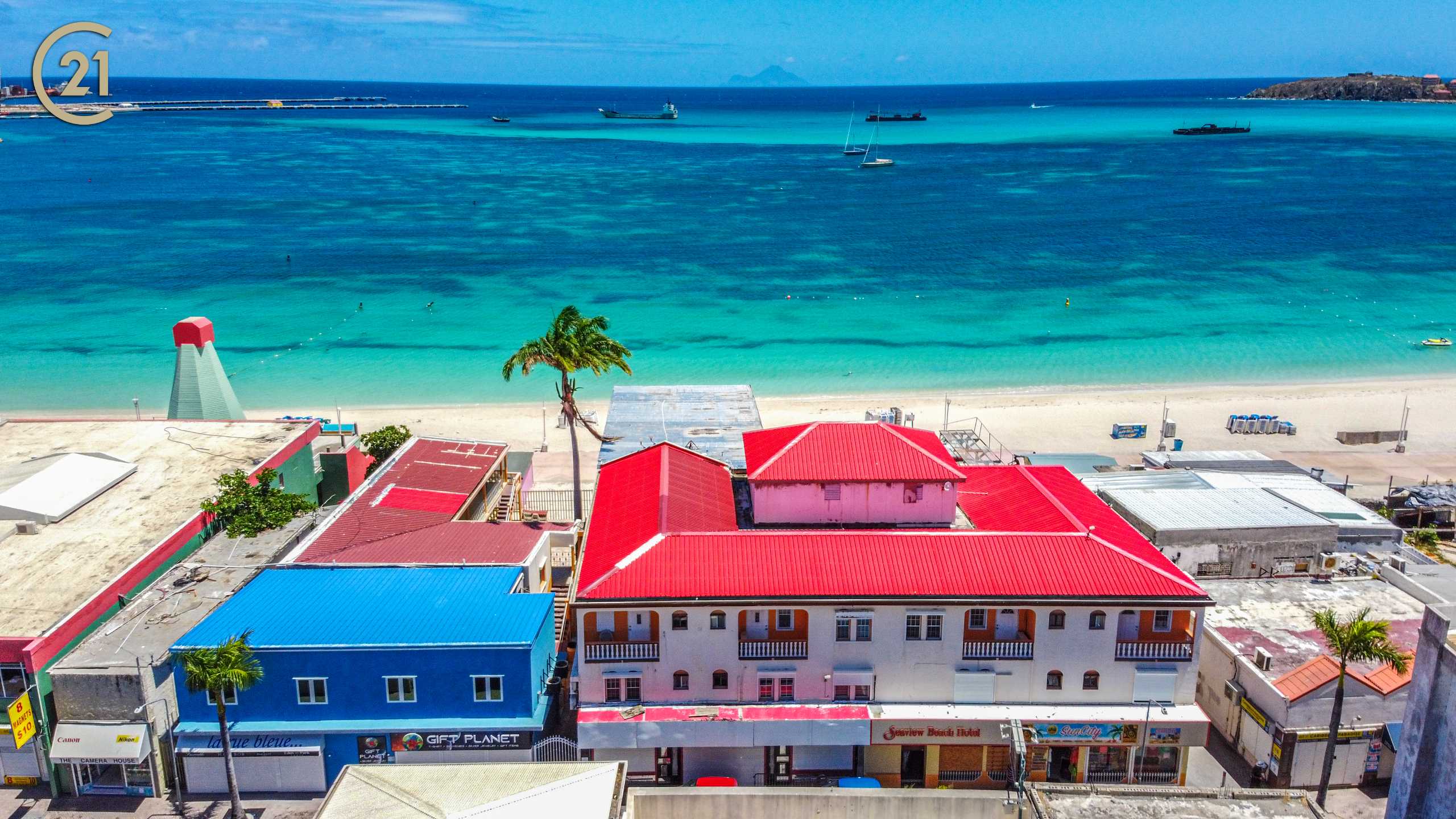 The Great Bay Beach is among Sint Maarten's longest and most expansive beaches. It is fascinating to see the bustling rum shacks, beach bars, and street carts. The place also has duty-free shopping centers around it.
Restaurants in Great Bay.
Little Bay Beach / Belair Beach
A short drive down the hill, you will be met with the beautiful valley between Cay Hill and Belair forming what is called Little Bay beach.
Not the best beach but still calm and secluded enough to visit.
The freshwater pond is going to be converted into a large eco-project soon.
Caribbean Blend
Phillipsburg almost has around 90 restaurants, and according to many hotel review sites, Caribbean Blend comes in the best five restaurants. As the name goes, the place is famous for its seafood, Caribbean cuisine, and barbecue.
Hard Rock Cafe
The world-famous Hard Rock Cafe has its outlet in Phillipsburg. It is famous for its American Cuisine, and it also has vegan options!
Antoine By The Sea
Antoine By The Sea is also among the best restaurants in Phillipsburg. Furthermore, Antoine By the Sea has by far the best French cuisine in Phillipsburg. It is famous for its tuna and scalloped potatoes.
Developments in Great Bay
All together we now have a number of developments coming up near Great Bay. Most of them are being developed in near-by Little Bay but this should affect the property valuations in nearby Great Bay.
Villas on Great Bay
One of the most popular beach developments has been Villas On Great Bay. Right on the beach, level with the sand, we offer a number of beach townhomes with magnificent views and beautiful colors.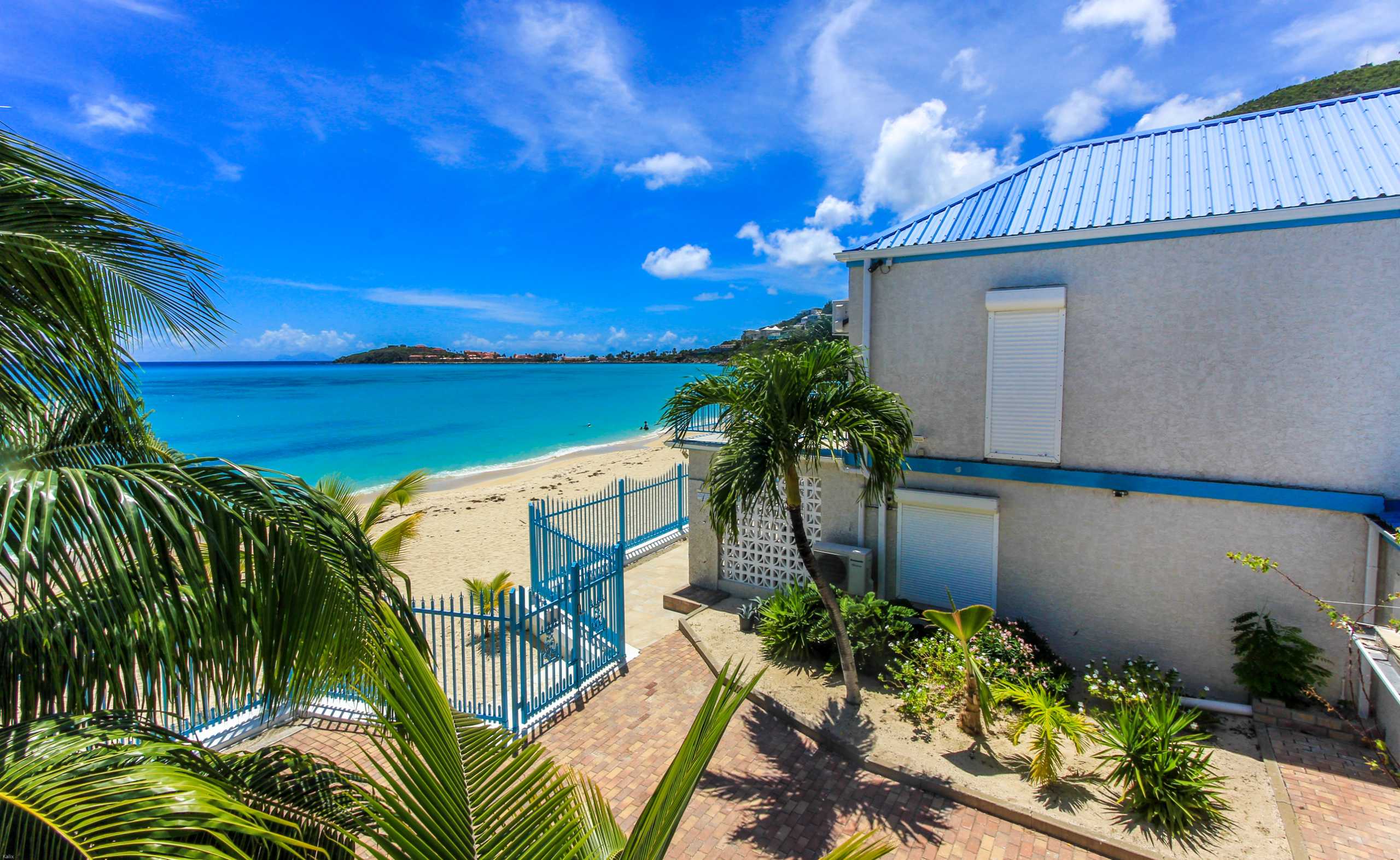 Oceans Edge Great Bay Beachfront Penthouse Condo
Oceans Edge is a modern condo development with a small number of luxury units offering direct access to Great Bay beach.
It is a fantastic five-story penthouse private condo. You can enter the place via an elevator or stairs, and it has a fully furnished kitchen and living area. The architecture of the apartment is magnificent. It has two bedrooms that have a private deck for each room and even sliding doors. Both the bedrooms also have a bathroom. Some other place features include mosquito screens, electric gates, and separate entry gates for pedestrians.
Prices of the best properties in Great Bay
Great Bay Three Bedroom Beachfront Penthouse Condo: $795,000
Villas on Great Bay Two-Bedroom Beachfront Condo: $895,000
Supermarkets in Great Bay
Le Grand Marche:
It is just a short drive from Great Bay, and the place has the best selection of goods from the USA and Europe. So, it is the place to go if you need essentials urgently!
What are people saying about the Great Bay?
Great Bay is among the best places to visit in Sint Maarten. People love relaxing on the beach and enjoying the view, and what makes it unique is that it is among the longest beaches in Sint Maarten. It has some of the best properties for rent and sale and the best places where you can get the essentials. The hotels and the restaurants also make your stay worthwhile. Don't forget the best shopping experience in St Maarten is in Great Bay!
It will be great to invest in the properties here since many of them are also in the developmental stage. If you visit Great Bay, you must go snorkeling and sightseeing, as these are two of the best things you can do here. The nightlife is fantastic, and the cuisine is exquisite. Your stay will be memorable!