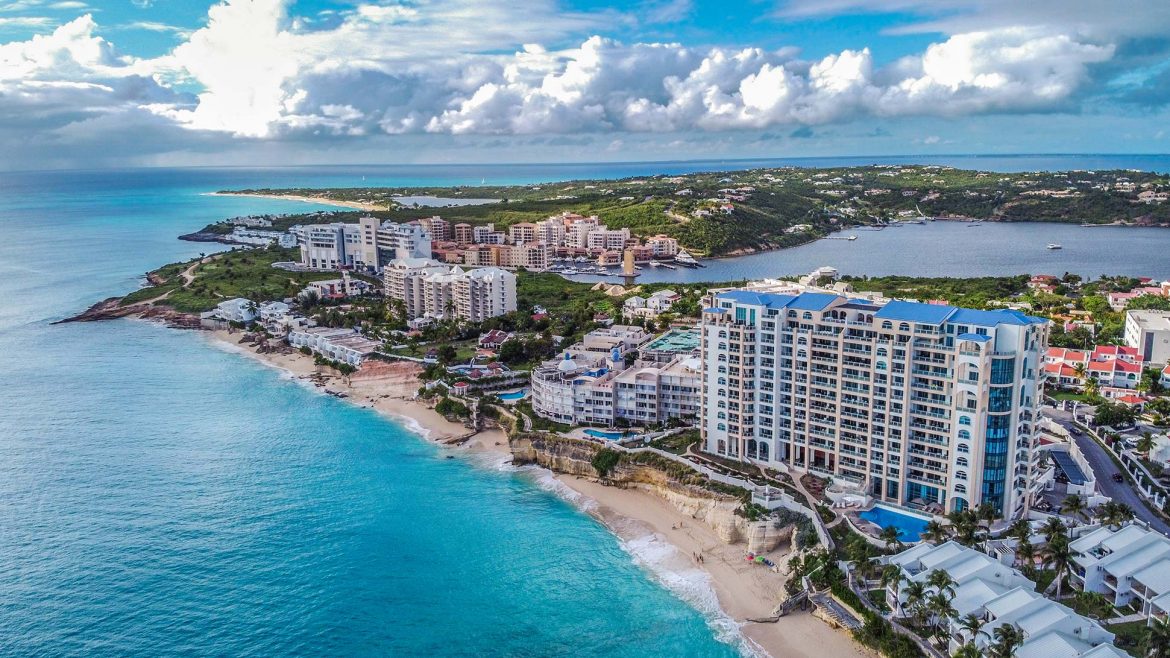 Sint Maarten Buy My Property, Here on the island, we don't think of our home as two different countries.
We are one island!
Created as one, always be one.
However, the reality is that we are two separate nations, two separate legal systems. And it has with time become a unique feature of this little Caribbean island in the Lesser Antilles belt.
Saint Martin, French Side:
Lovingly called the French side, it is the larger of the two islands. You find a lot more natural beauty, peace and tranquillity. However a lot of the French stay on the Dutch side for the convenience of amenities, infrastructure, business and nightlife. I am always surprised how much of the Dutch Sint Maarten is owned by the French! But there are reasons for this!
Buying real estate on French St Martin comes with higher costs and taxes. It's like buying a property in France, the same stringent laws!
Cost and problems of buying in St Martin (French side):
Around in 10% transfer fees; which includes Notary fees and taxes.
Land and Property tax!
Capital Gains Tax at 33.5%.
Offshore companies have restrictions.
Limited planning time. Penalties if you don't build in a certain timeframe.
Very strict building regulations and zoning.
All this seems like a negative, but if you have the resources this is an advantage. This is why the most luxurious estates are in Terres Basses on the French side. Sint Maarten Buy My Property,  The restrictions give you exclusivity and prevent over development.
Read this article in the New York Times titled: House Hunting in … St. Martin.
Verifies everything I just mentioned and gives you a first-hand experience on a buyer's perspective.
But your money doesn't work for you as it does on Sint Maarten, the Dutch side.
Sint Maarten, Dutch Side:
The more industrious and savvy side! You will find everything on the Dutch side. Over two hundred restaurants, casinos, nightclubs (strip clubs too!) and everything else that comes attached to an active nightlife!
If you live in Saint Martin (French side) you will find yourself spending most of your nights on the Dutch side. Sint Maarten has a vibe and everyone loves it!
Of course, Sint Maarten is a real estate paradise. Even the French buy more on the Dutch side than on the French side. Not only are the laws more favourable, you actually have a very high turnaround of real estate.
Buying on Sint Maarten (Dutch side):
6% in transfer fees; which includes Notary and transfer fees.
No land taxes!
No Capital Gains Tax!
Easily obtain building permits and favourable zoning restrictions.
Investors are given the red carpet treatment.
You can buy a property within a few weeks!
Where do I buy my home? Sint Maarten or Saint Maarten?
If you are looking to make money from your real estate, the Dutch Sint Maarten gives you a lot more advantages than French Saint Martin.
Long term rents are much higher in Sint Maarten (Dutch), so your return on investment is better. Short term rates are attractive on both sides of this Caribbean island.
90% of investors buy on Sint Maarten, including the French themselves! Especially locations close to the French borders: Cole Bay and Oyster Pond.
To make it easier for you to find your next investment I have created a page just for the latest real estate investment in Sint Maarten.
I know you have more specific questions, so just message me using the contact form or email me on info@c21sxm.com. To make it easier, I am now available anytime on Whatsapp number +1721 526 1819.
Thank you for reading, looking forward to working with you soon.