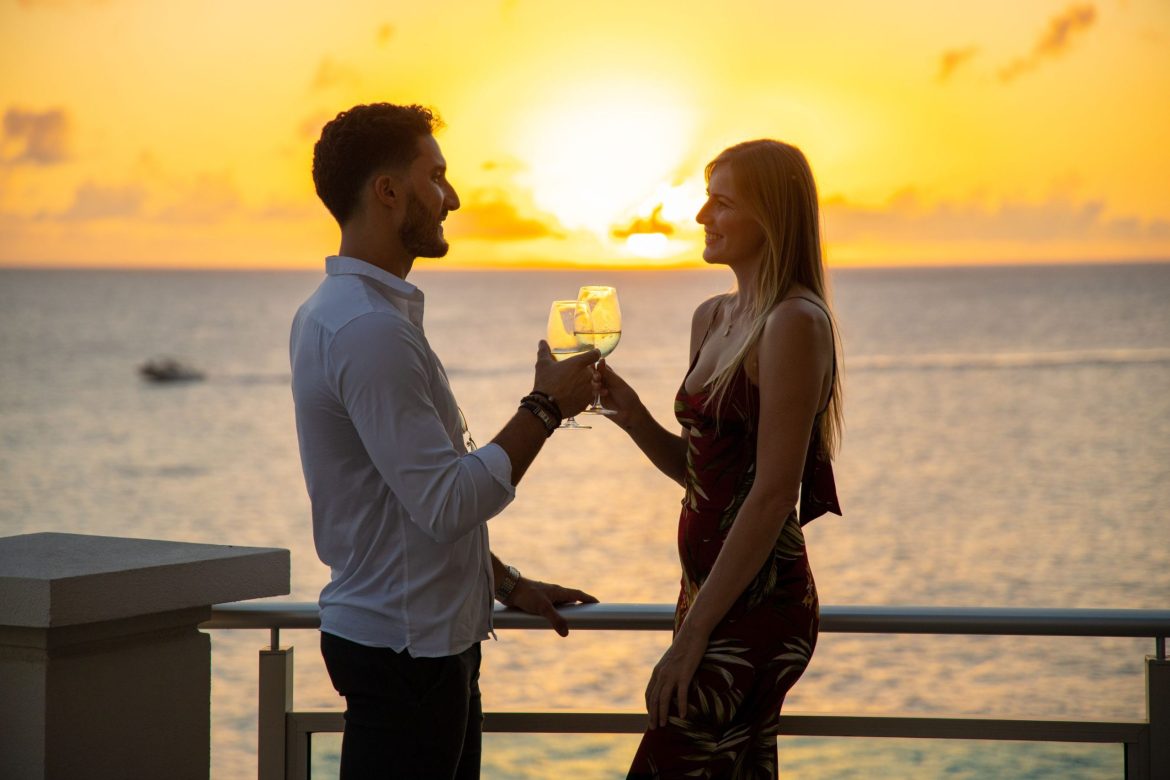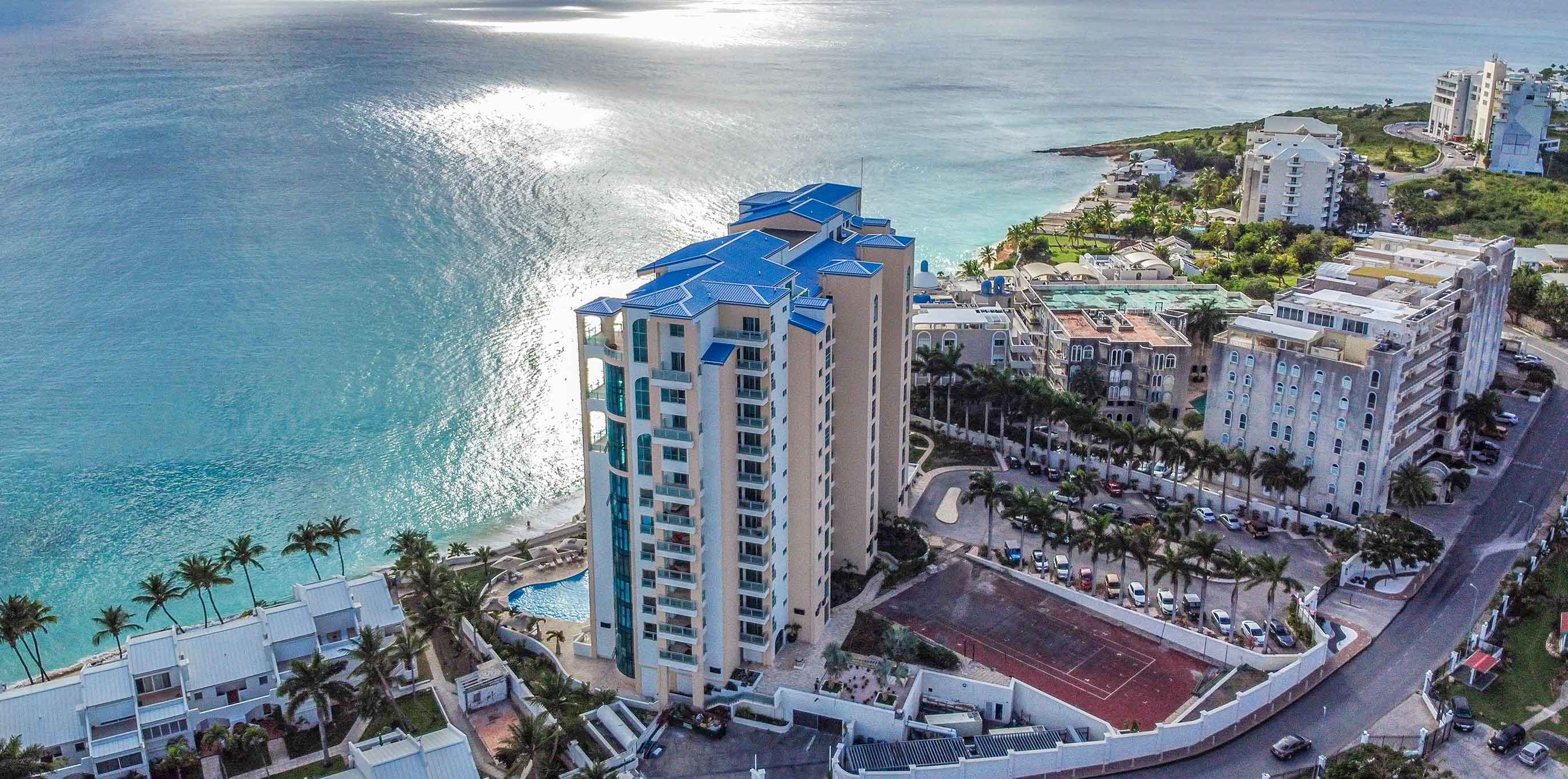 The Cliff, 7 Rhine Road, Cupecoy
12 storeys
100m of private beach
72 luxury apartments
3000 sq ft guest lobby
25m Indoor lap pool
1% New Buyer Reserve
Best feature: Beach, sunset views, and location.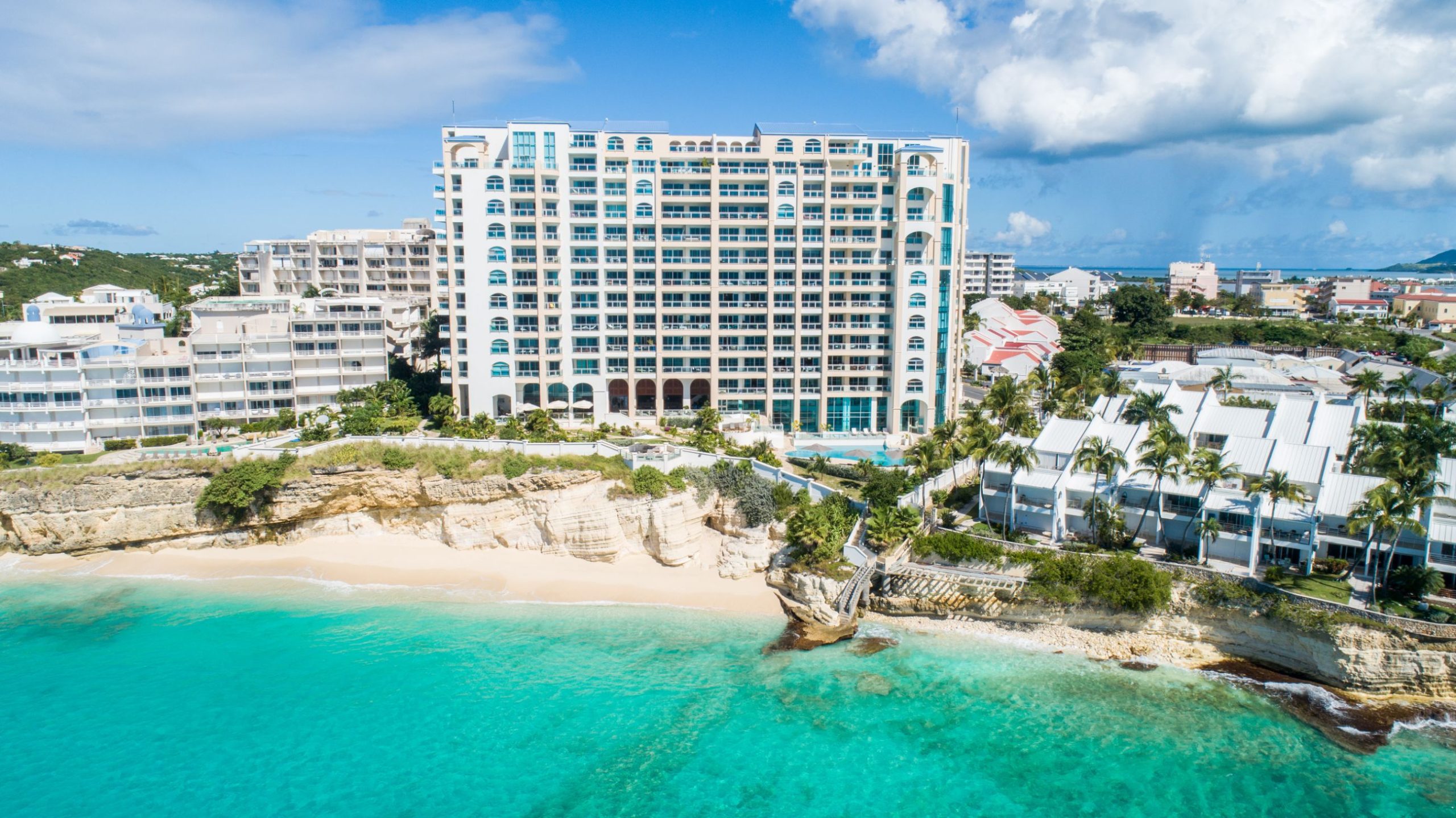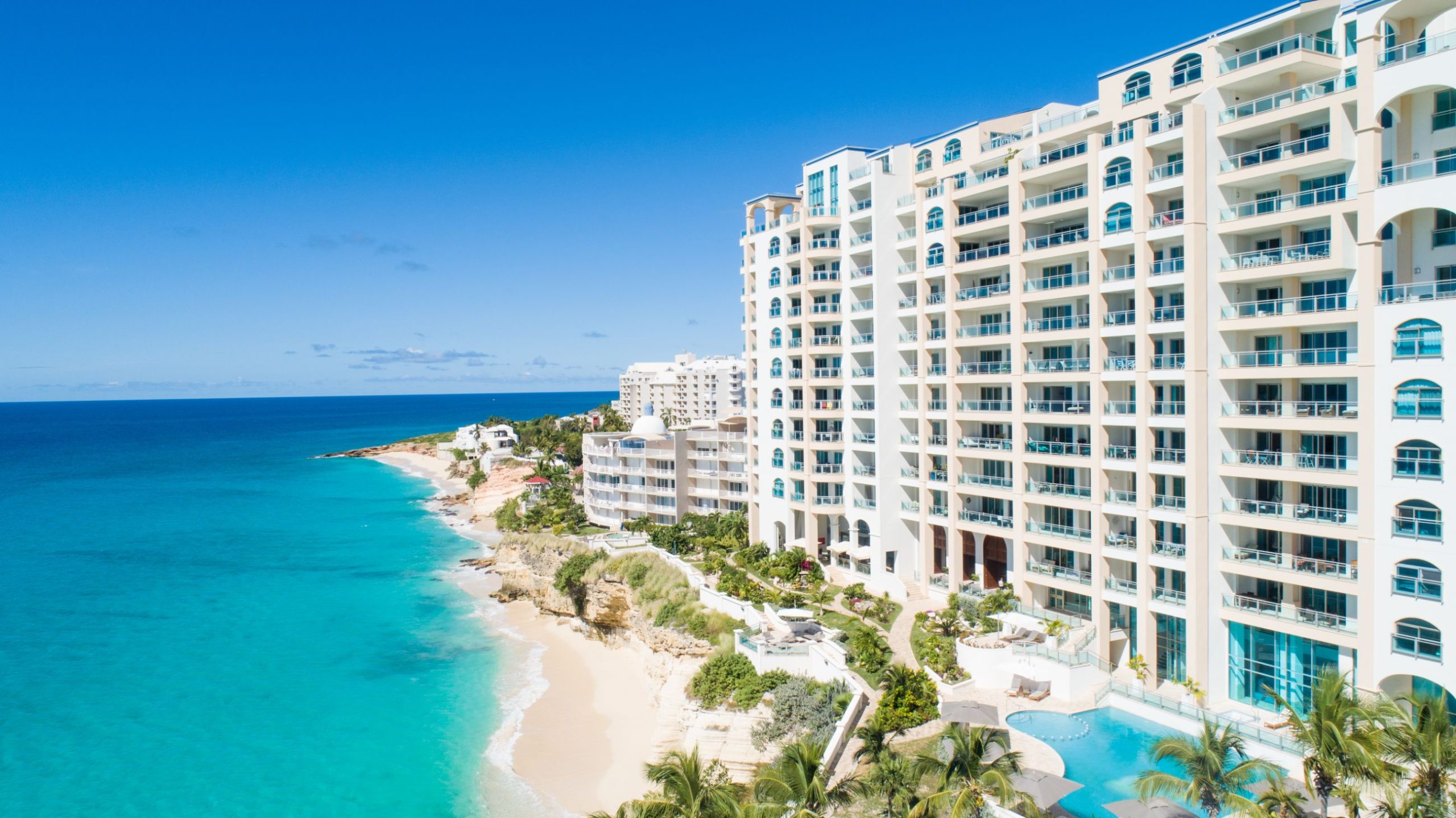 "In 2007 The late Jean Legoubey had the vision to have the first luxury apartment building in St Maarten …" said board member Alain Haillant in the Daily Herald during the re-opening of The Cliff after a complete refurbishment in 2020.
A glamorous lobby complete with a spiral staircase and ceiling to floor chandeliers. The glorious ocean view is the main feature; framed with wooden arched doorways; the majestic sapphire blue ocean invites you into The Cliff like a magnet.
One visit to The Cliff and you will buy your first condo of many.
There is no better condo development in St Maarten.
Details are everything. There are world-class artists everywhere in the lobby; I saw a Corinna and Norma Trimborn art; remembering the vivid colors. Accompanied by fellow artists Wilfred Moizan, Florence Poirier Nkpa; who grace this stunning contemporary lobby. The standout is sculptures by Mark Templeton.
A smiling reception desk with a concierge is manned 24 hours a day at the entrance of the lobby.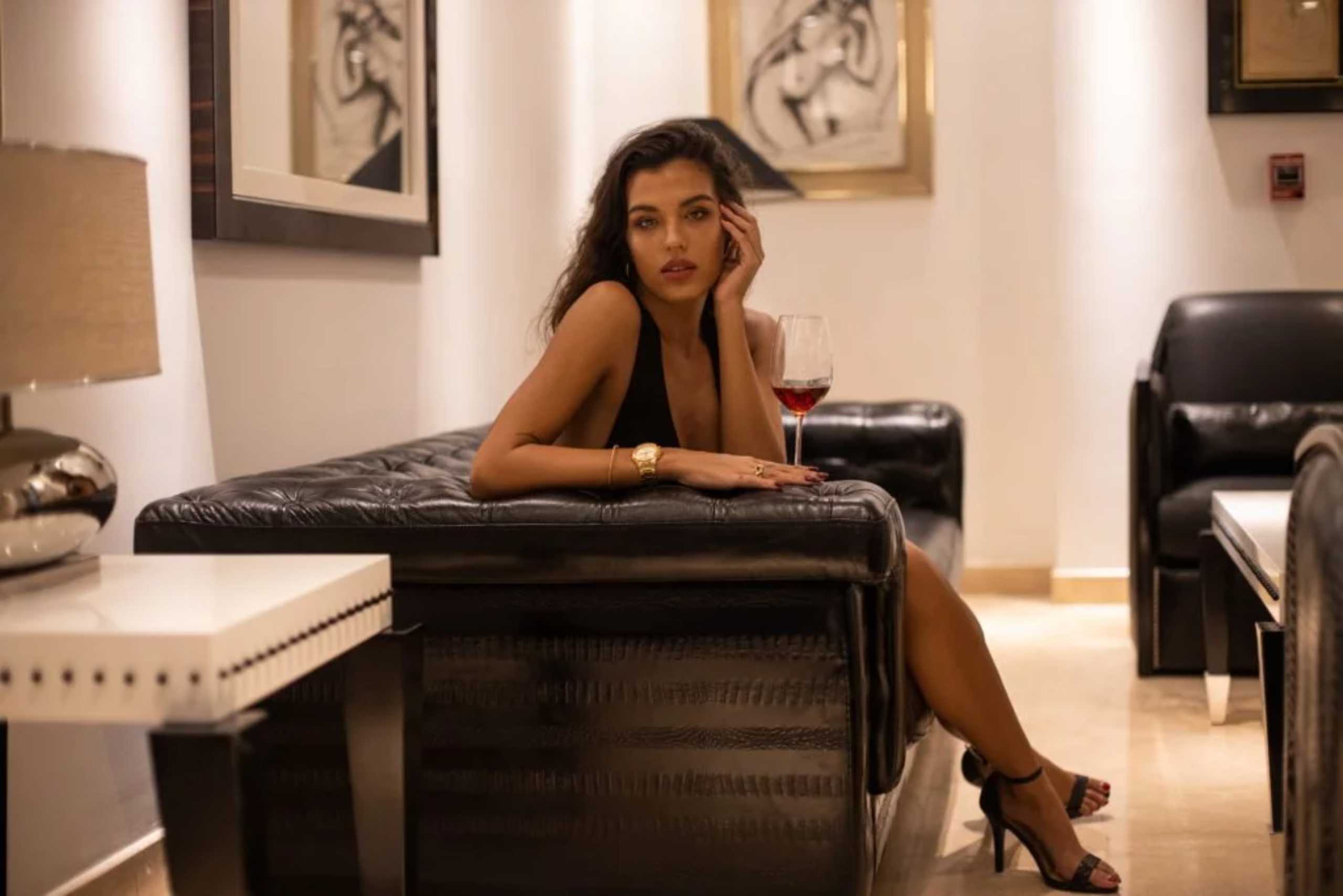 Best Beaches In The World!
Cupecoy beach offers romance like no other, with its hidden caves and calm turquoise waters; the tall limestone cliffs give you the most private beach in St Maarten!
With Mullet Bay beach a few minutes walk away; you have an incredible choice of beaches to pick from. Mullet Bay Beach is a fully serviced beach with beach chairs on one side and just nature on the other.
You are lucky to be a owner at The Cliff in St Maarten.
Cupecoy Beach, St Maarten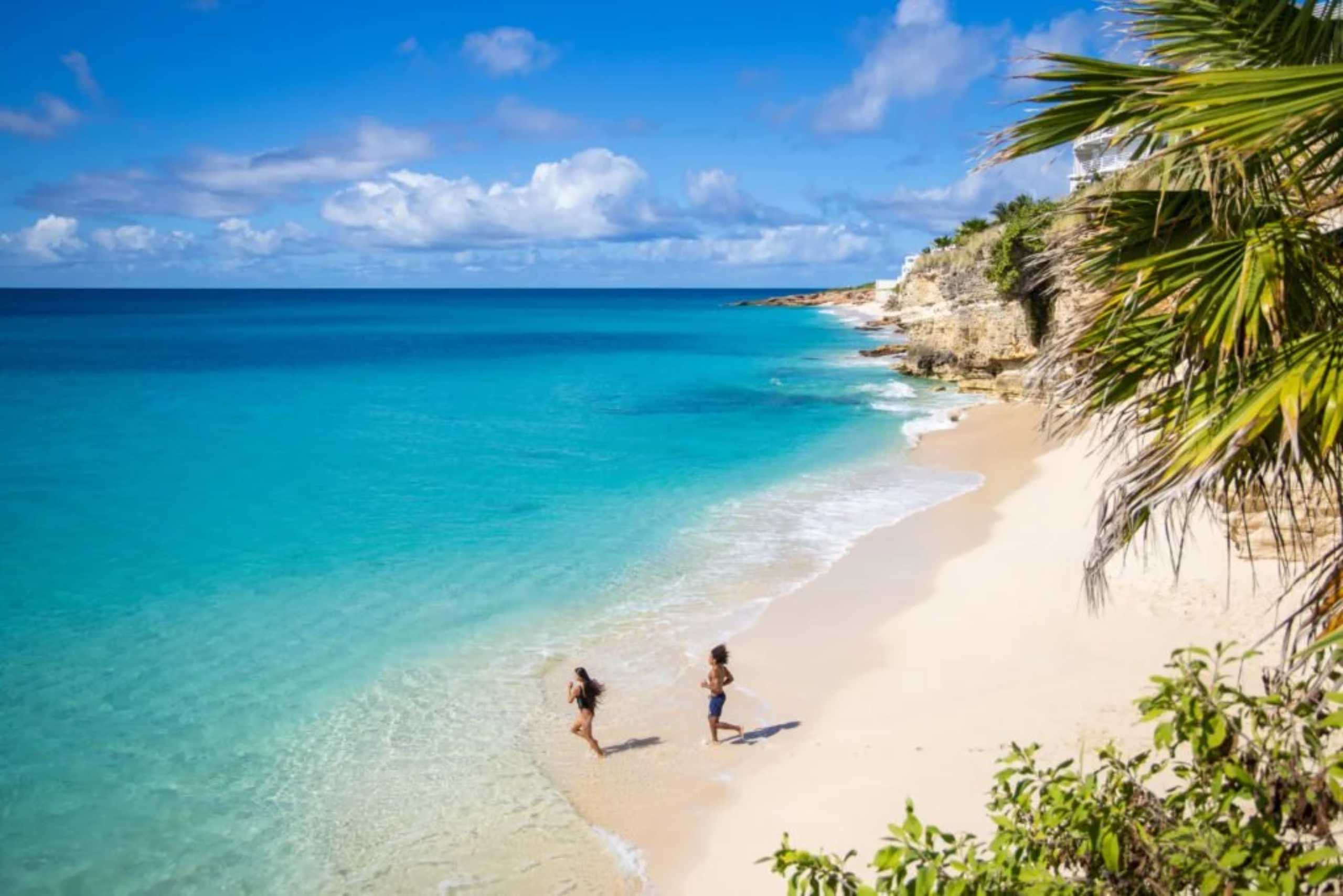 Known for its beautiful semi-private coves nestled among the limestone cliffs of Sint Maarten, Cupecoy Bay Beach is the perfect place for a taste of romance. It has gained a spot among the best beaches on the island of Saint Martin for its gorgeous views and breathtaking turquoise water.
A Unique Slice of Paradise
Hidden rocky coasts and mysterious caves in Cupecoy Beach make this one of the best private beaches in St Maarten. The seclusion of these tiny coves also makes them popular among romantic couples.
You need to snorkel here because Cupecoy Bay Beach is home to many amazing and colorful sea creatures.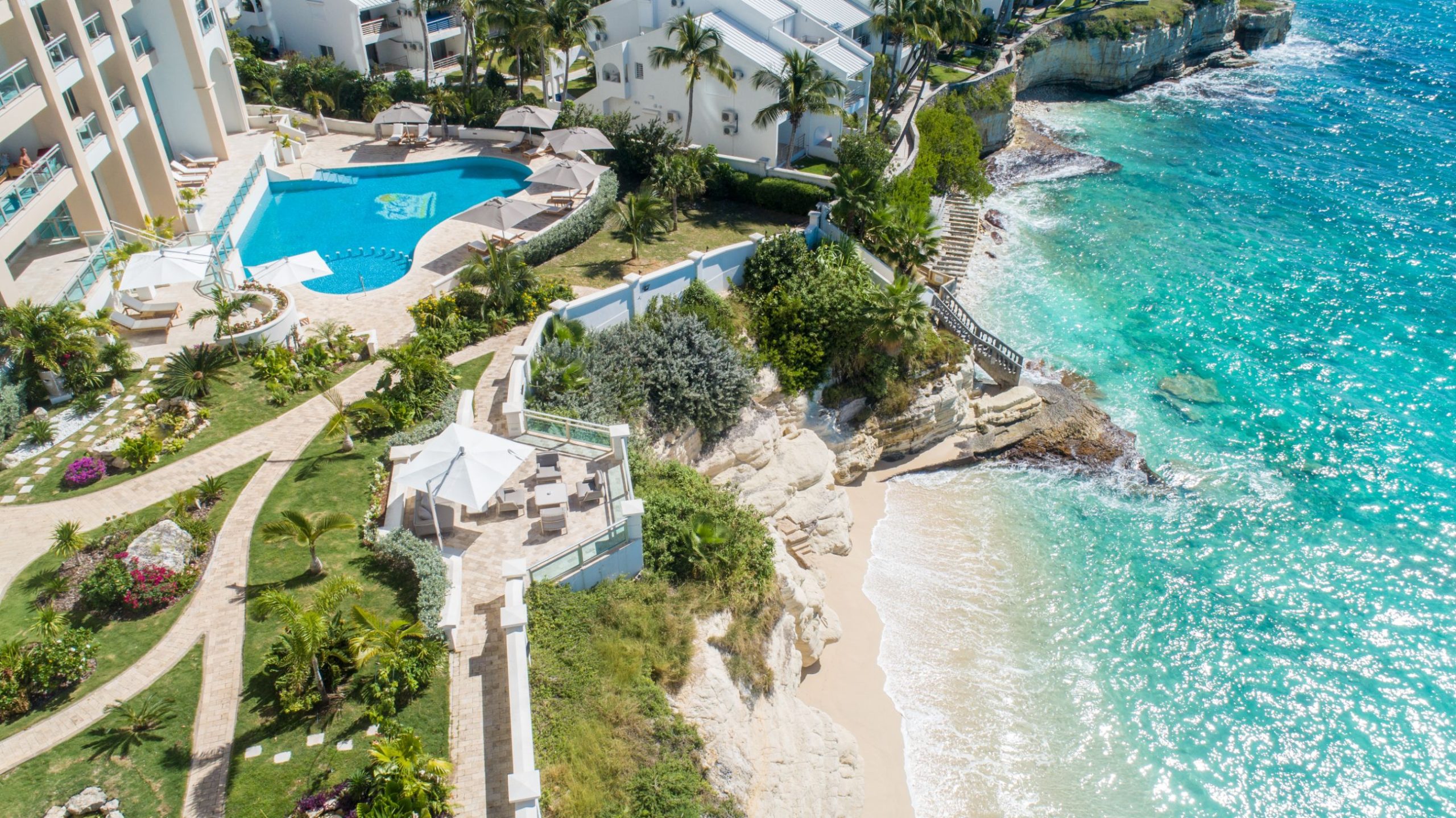 The Cliff Real Estate
Century21 St Maarten is St Maarten's largest real estate agency.
We have been representing owners at The Cliff since its birth.
In fact, we have been preferred agents for The Cliff for many years because of our knowledge.
Call Ritika and find out why we are the best +17215261819.
Example Two Bedroom Condo Floor Plan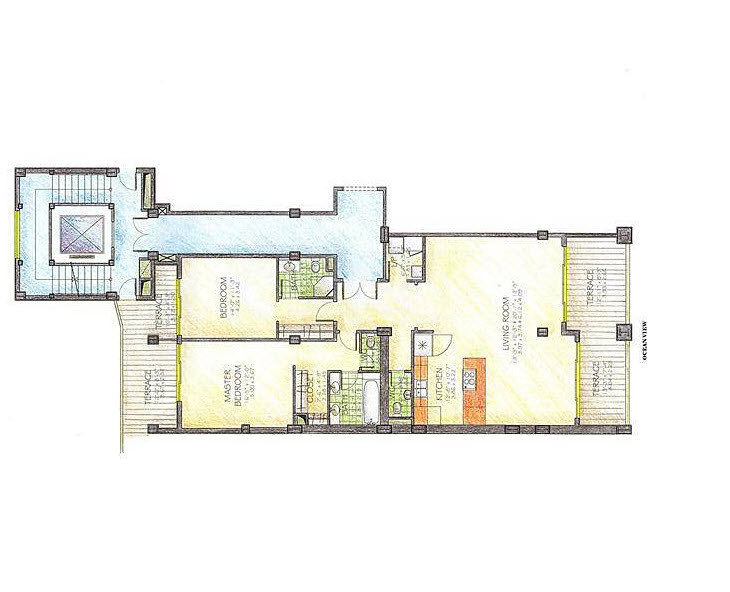 With one of the best architectural designs resulting in apartments that stretch from the beachside to the lagoon side, giving you 360-degree St Maarten views and cross-ventilation to enjoy the famous Caribbean breeze.
Incredible The Cliff Two Bedroom Condo For Sale
The Cliff Two Bedroom Condo For Sale
The Cliff Two Bedroom Condo For Sale
NEW The Cliff Two Bedroom Condo For Sale
The Cliff Penthouse For Sale
Included In The Cliff Association Fees
The Cliff HOA is the best value in St Maarten. You pay a small price for peace of mind!
Amazingly the Association Fees incorporate building insurance, generator, satellite TV and the internet.
For example, The Cliff HOA for a two-bedroom condo is $18600 per year.
Building & Liability Insurance
Satelite TV
Internet
Repairs & Maintenance
Landscaping & Gardening
Waste Removal
Exterminator
Water Treatment & Testing
Elevator repairs
Generator Service
Pool Cleaning
Airco Maintenance & Repairs
Security Services
Cleaning Services
Internet Subscription
Satelite TV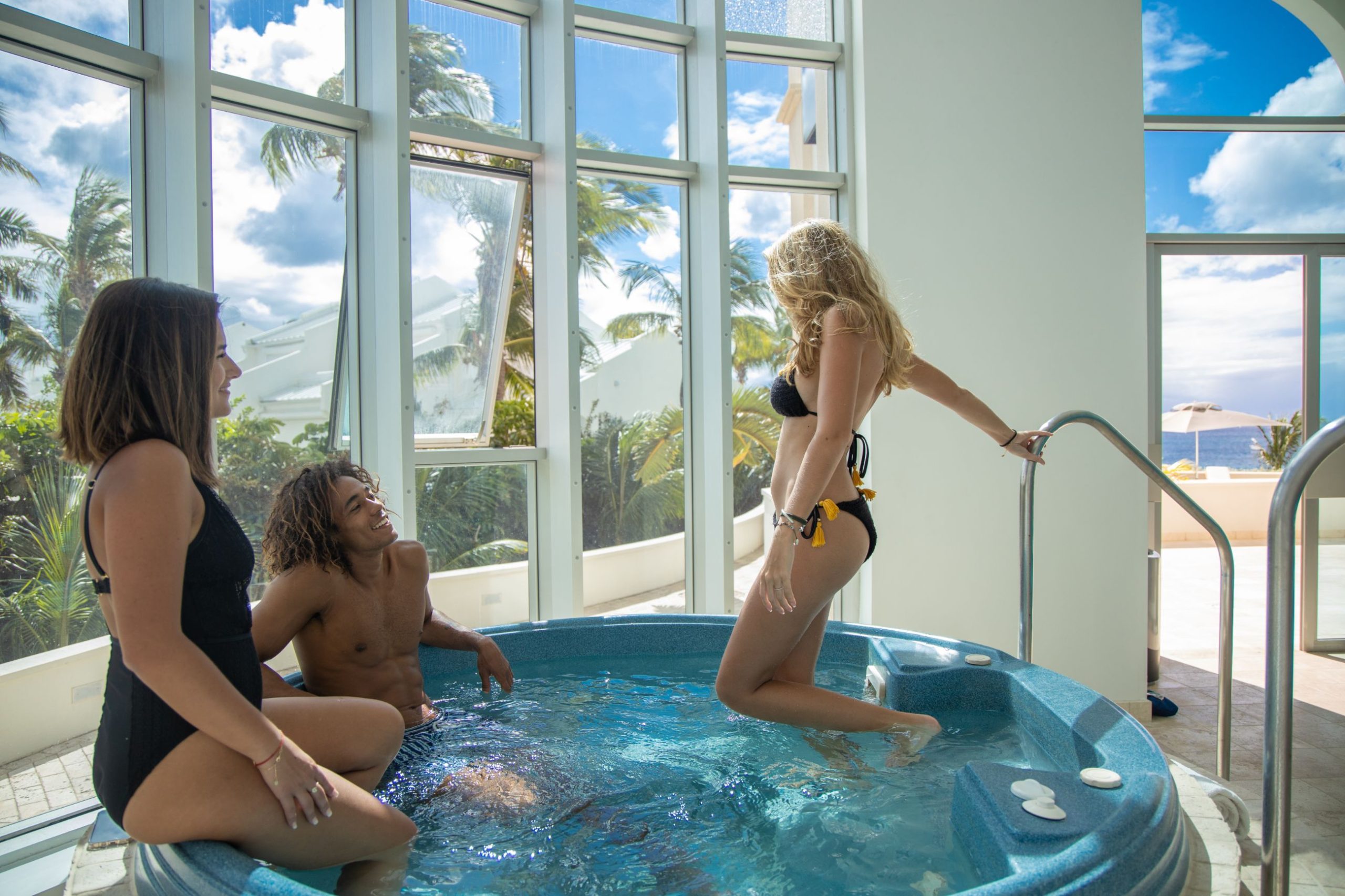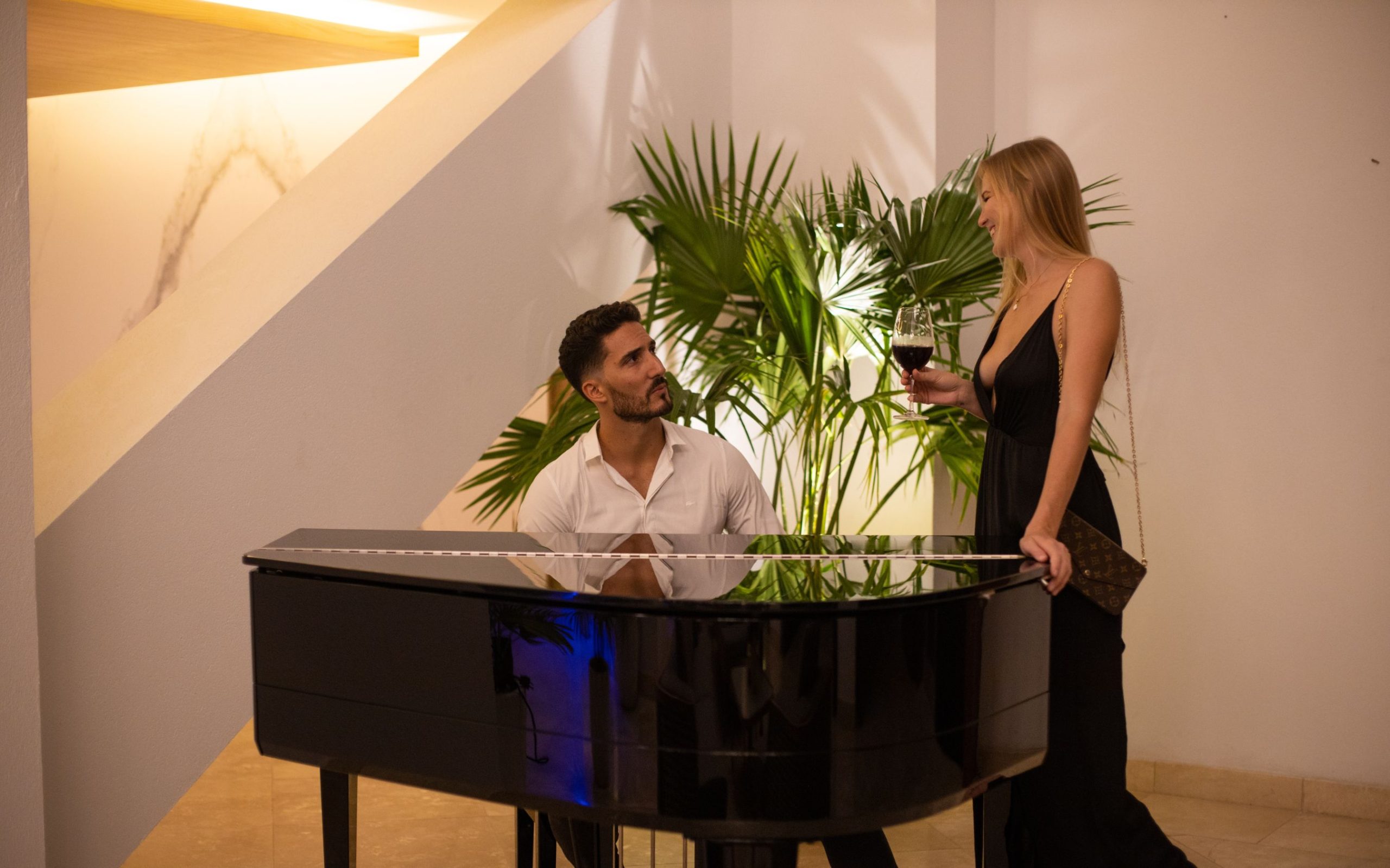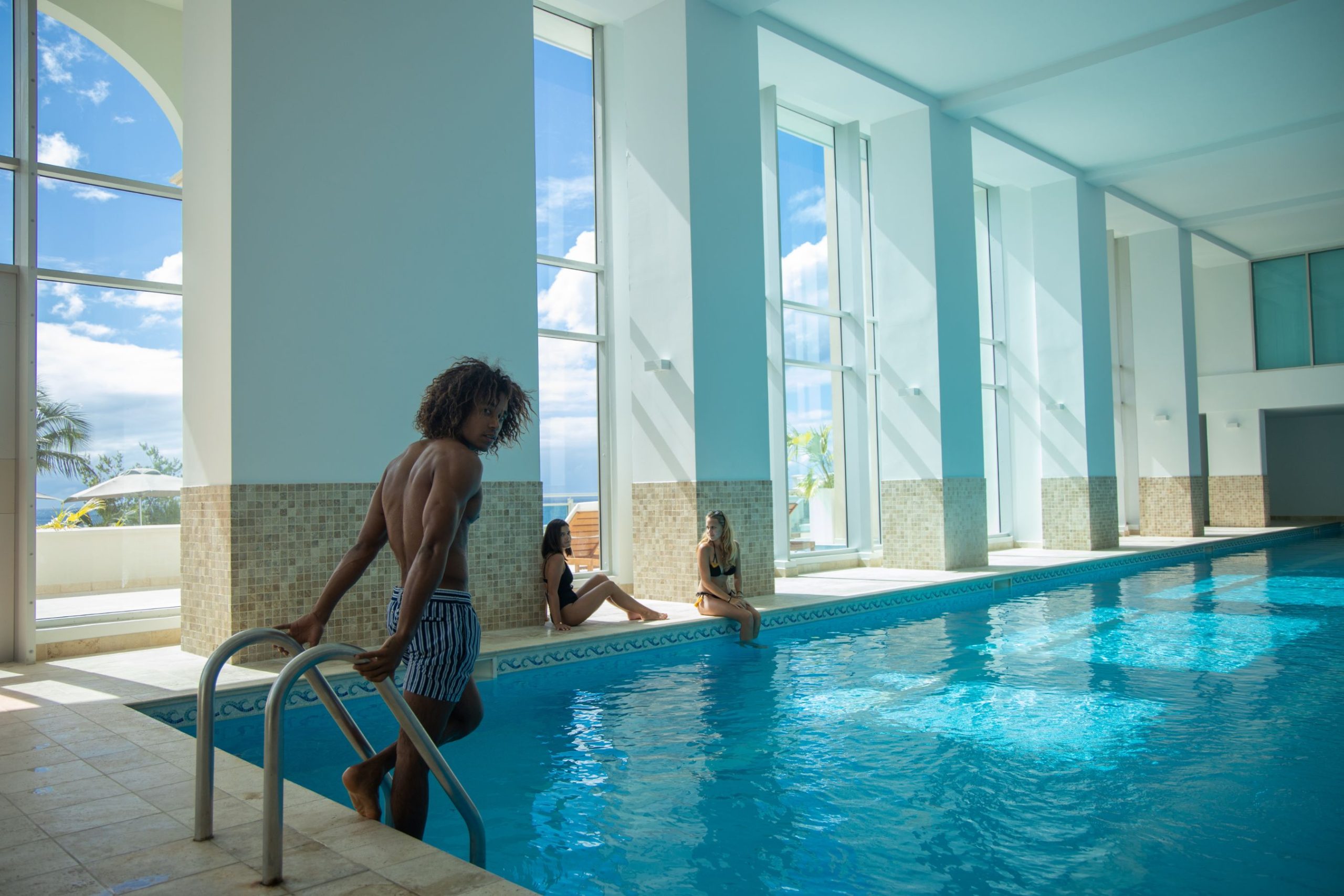 The Cliff SXM New Buyer Reserve
Wondering what is the New Buyer Reserve at The Cliff?
It is simply a Budget Reserve equating to 1% of the buying price that goes towards The Cliff Home Owners Association.
Non-refundable and applies to every new buyer at The Cliff St Maarten.
The seller does not receive any portion of these funds.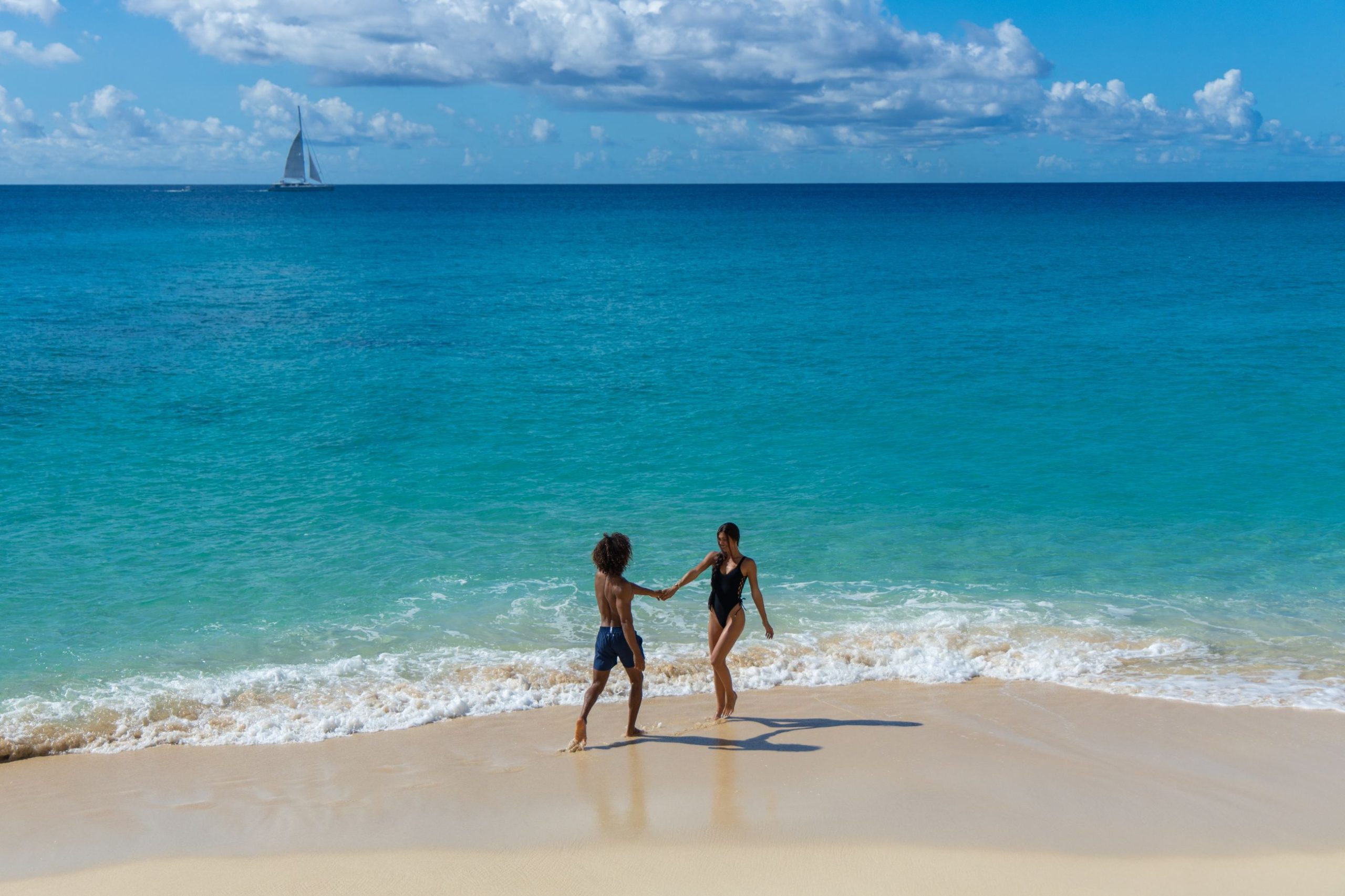 The Cliff Airconditiong System
After 2020 an entirely new chiller system was installed. An older, second chiller was repaired for backup. Some condos have three to five thermostats to operate the chiller automatically.
Each thermostat is connected to a separate valve. When the thermostat calls for cool air the respective valve opens allowing the chilled water to pass through the pipes in the particular thermostat zone and the blower unit comes on and cooling occurs.
The valves are somehow metered with a fairly complex computer system to allow billing to each owner.
The beauty of the system is that you can zone off each area and only use A/C in that area when needed. For example, you can keep the living area at your desired temperature when you are occupying it, turn off the A/C in the guest bedroom and bath area and keep the master bedroom at a higher temp or even turn off until ready for sleeping.
Personally we have been very pleasantly surprised at the bills which come directly from the Cliff. Very low cost compared to my other properties!!
Depending on the time of year and whether or not the The Cliff condo is occupied for an entire billing cycle, the bills are still between $15 and $550.
If not occupied they can be very low since you can turn the A/C and the fridge completely off.
Also the cross ventilation at the Cliff is outstanding and many owners hardly use their A/C during the winter months.
Location
The Cliff SXM is only 5 minutes drive from Princess Juliana International Airport and is conveniently located, just moments away, to the French border. Nearby in Maho, you will find watersports, French bakeries, banks, drug stores, grocery stores, gyms, hairdressing salons, ice-cream parlours, massage centres, theatres, restaurants/bars, duty-free shopping, casinos and night entertainment. Everything within a few minutes drive.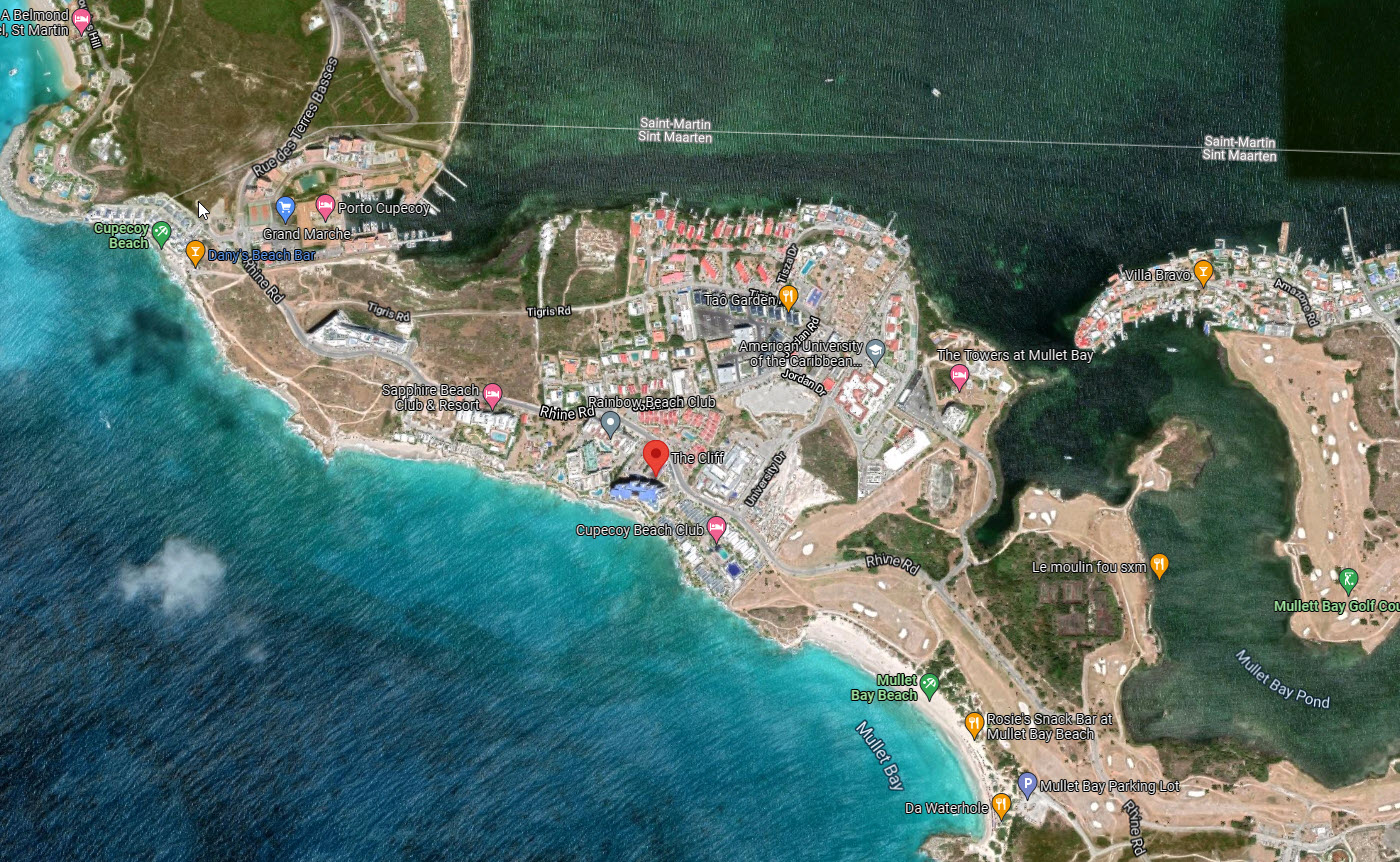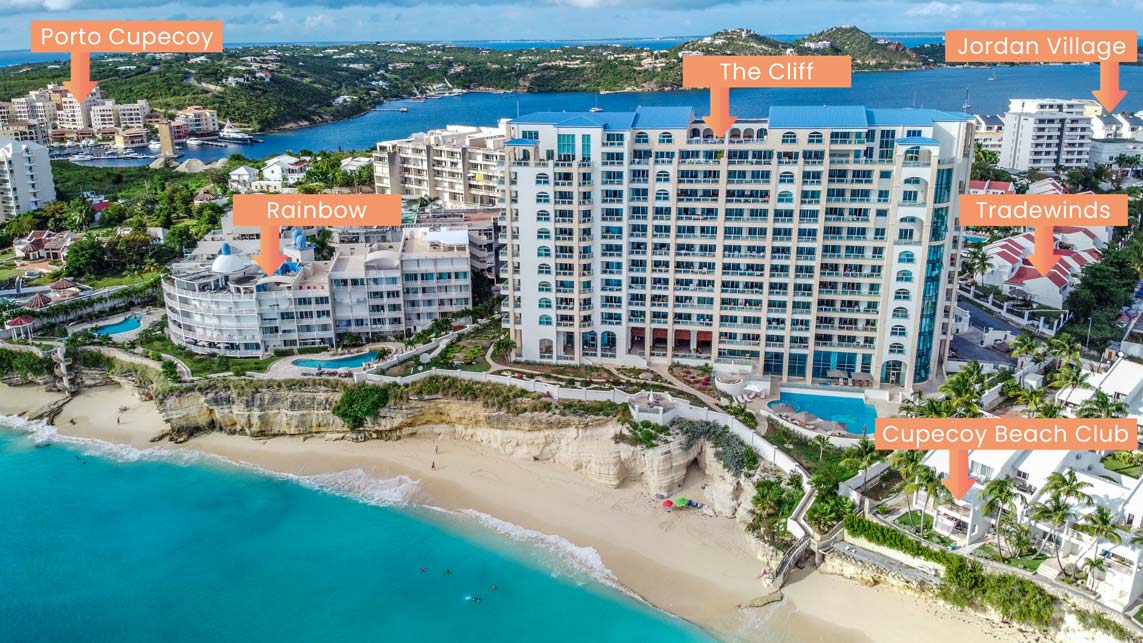 Food store:
5 mins walk to mini stores and 3 mins drive to a larger Carrefour in Porto Cupecoy.
Restaurants:
Mario's at The Cliff SXM, La Bodega, Bar Code, Tao Garden Thai, Spaghetti House, Fat Tonys, Yami Sushi, Chef India, Shogun, Natural Cafe, La Chingona Taqueria and more opening at the casino and nearby Fourteen Towers will provide additional world-class nightlife within 3-5 mins walk.
Casino:
Atlantis casino reopening soon within 3 mins walk and Porto Cupecoy offers Starz Casino.
Beaches:
Cupecoy Beach and Mullet Bay Beach within 3 to 5 mins walk.
Airport:
Just 5 to 10 minutes drive.
Golf Course:
Mullet Bay Golf Course within 3 mins drive
Yoga and fitness classes:
On-site and other nearby locations.
The Cliff Spa
Previously the home of the only Christian Dior Spa in the world!
Now operated by world-class health therapists on-site at The Cliff Spa.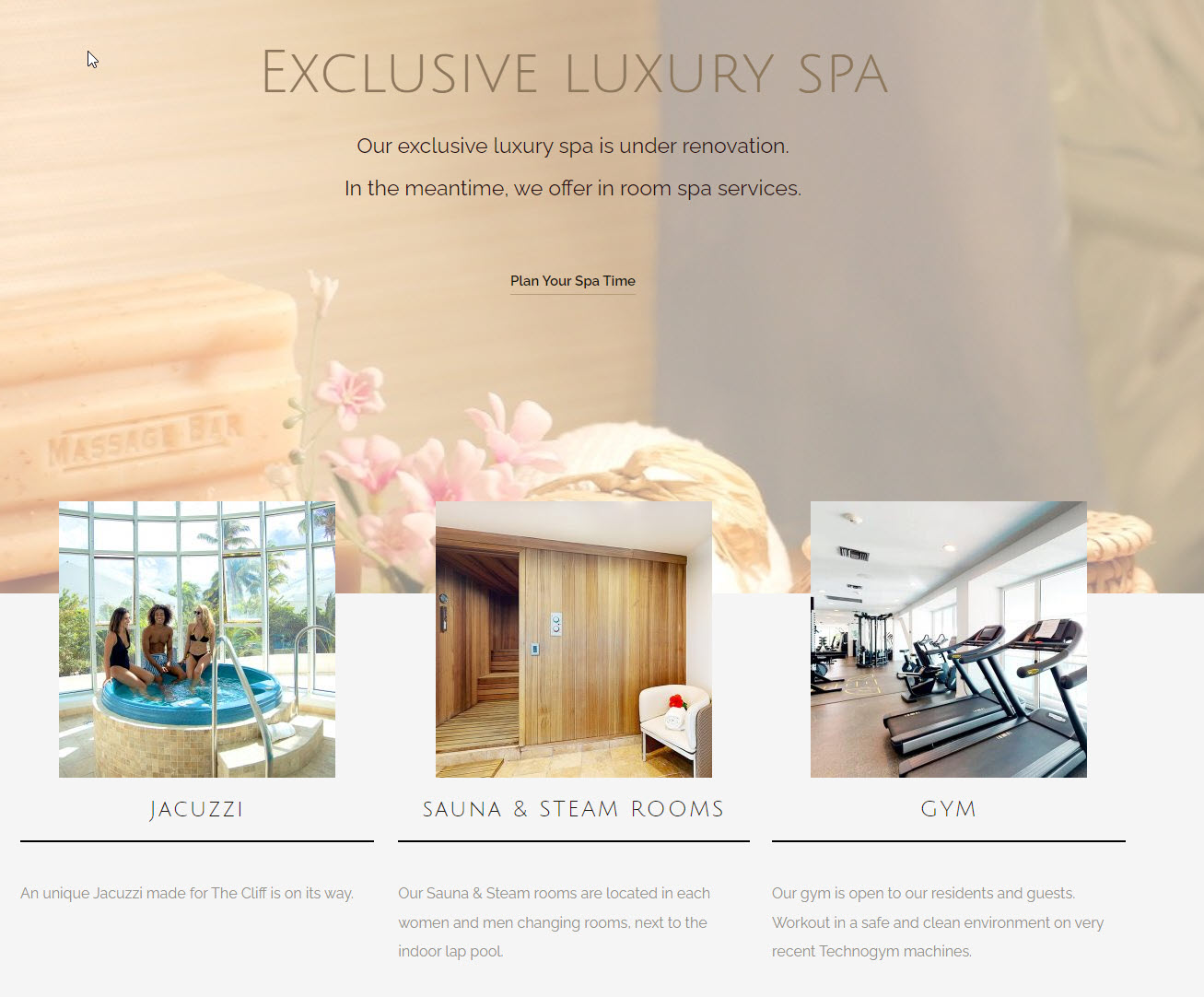 Security
World-class security.
24 hours a day, every single minute.
Cutting-edge technology.
Every car is checked before entering through the majestic iron gates.
The condos range in price from $900,000 U.S. to 5 Million U.S. All units have full views of the Caribbean ocean located on Cupecoy Beach. All owners have their own underground parking and storage unit. Owners have full use of the members club, tennis court, indoor 25 meter lap pool, Fitness center, Steam and Sauna Rooms, Hot tubs and outside pool. The property has direct access to Cupecoy Beach.
The Cliff St Maarten is in close proximity to Maho, Mullet Bay, and Cupecoy Beach. It is near French Saint Martin, The Maho Village, and The Princess Juliana International Airport.
The Cliff Experience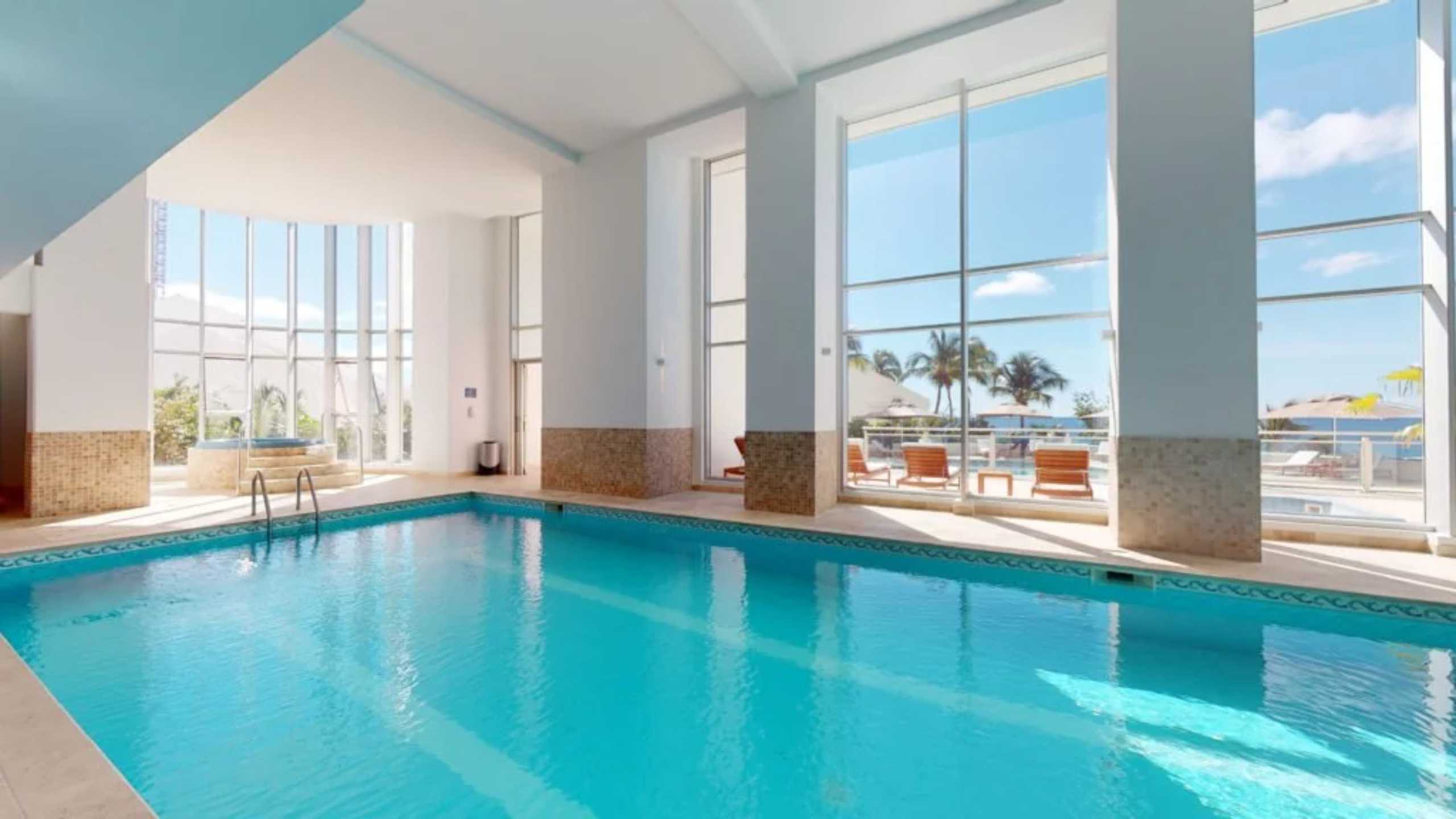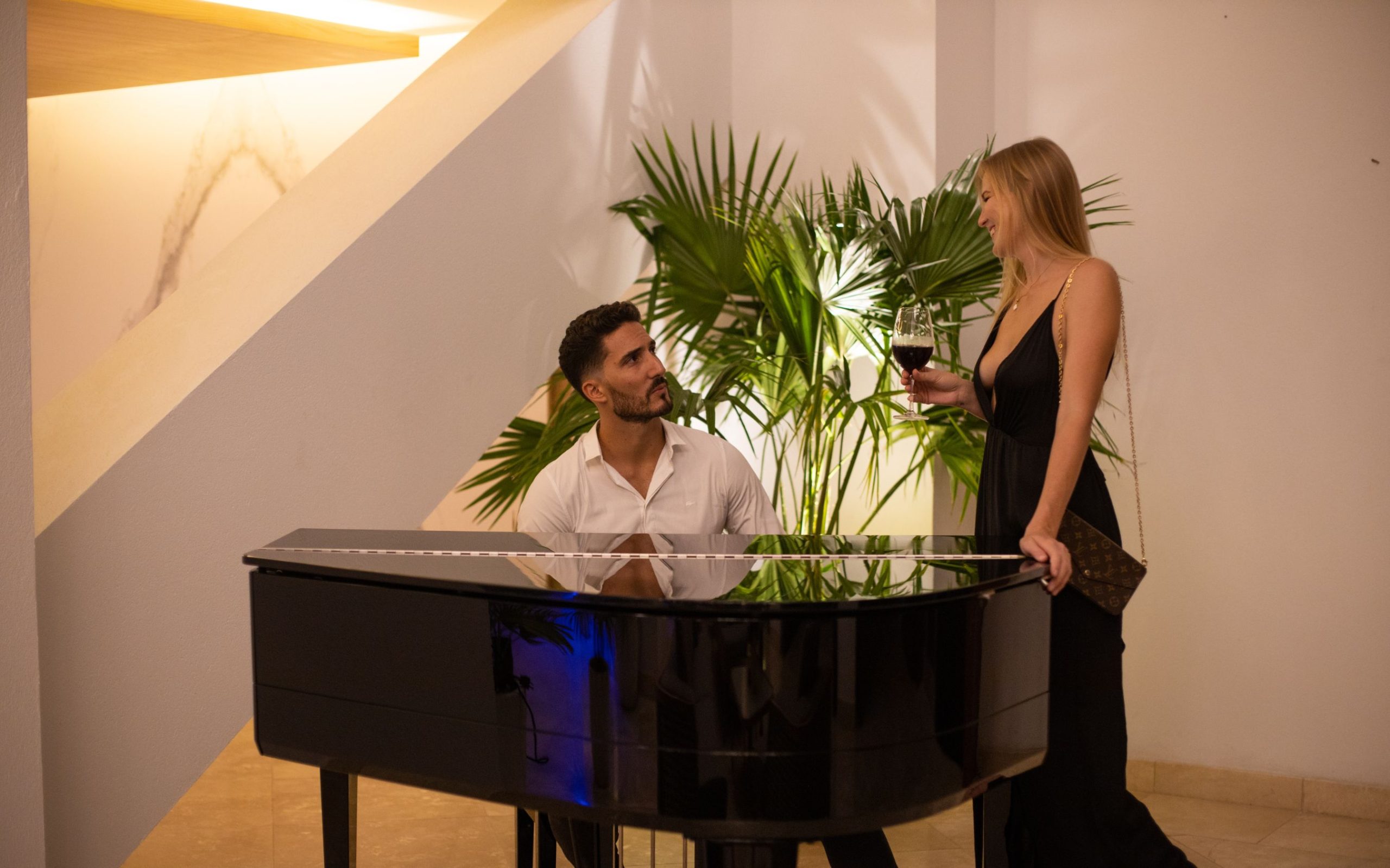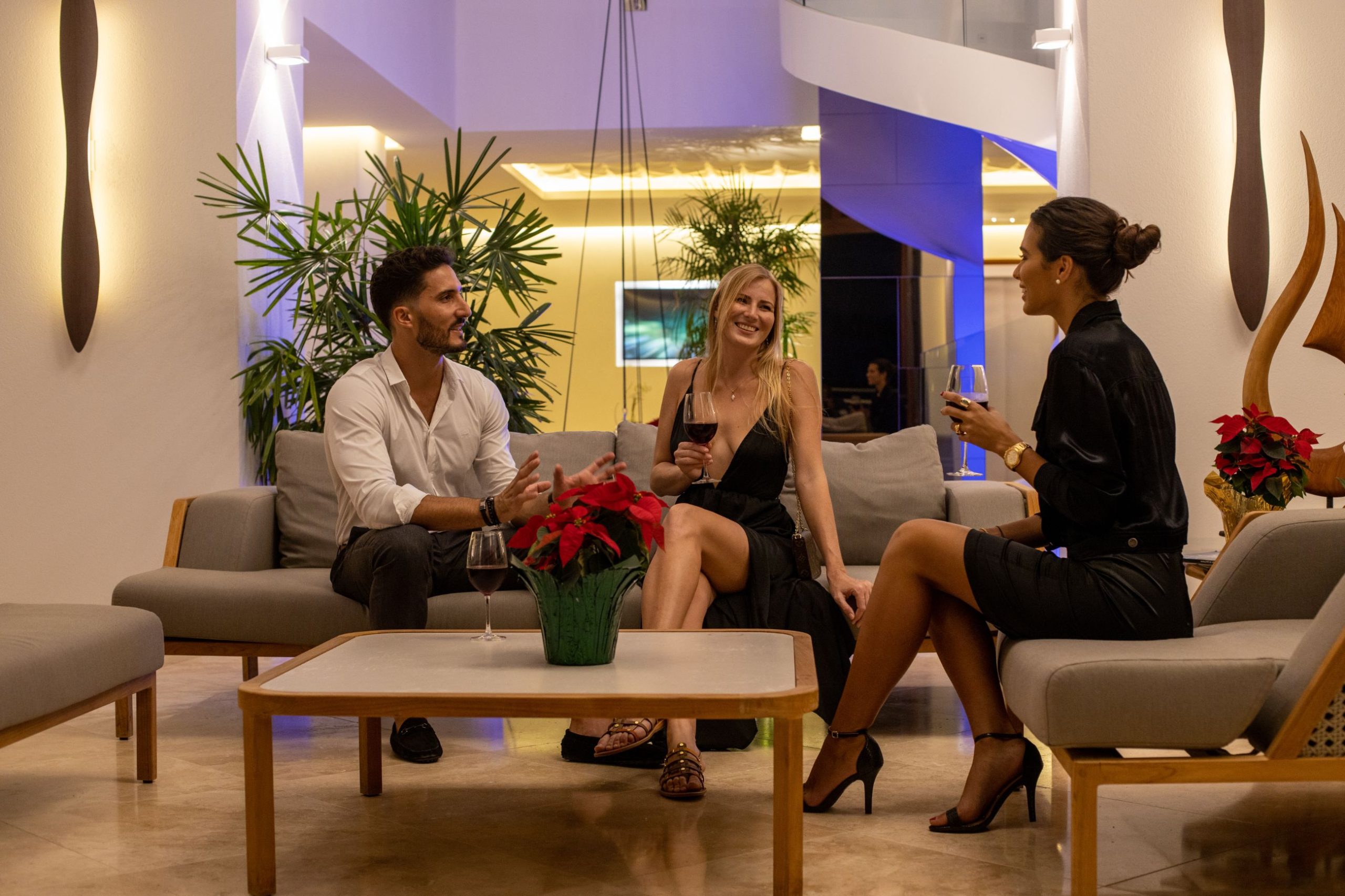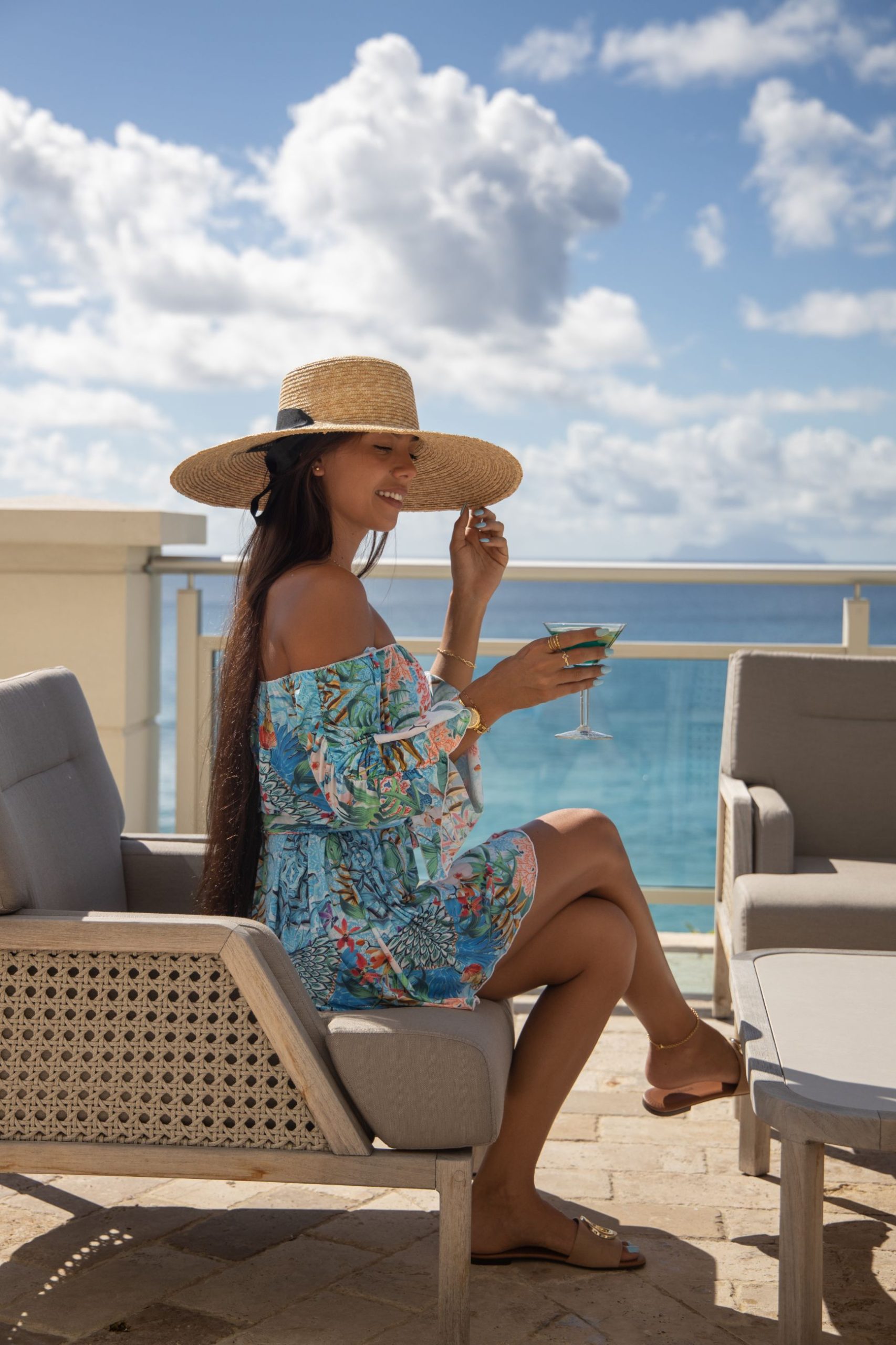 Secluded Cupecoy beach with private access only from The Cliff SXM.
Lush mature landscaping, with bougainvillea pinks.
Award-winning security. 24-hour security, entrance, grounds and lobby.
Underground reserved parking for each owner
Indoor 25-meter lap pool
Complete exercise facilities with lockers.
Luxury spa and recreation facilities
Sculptured outdoor with plans to re-tile with rare Lapis Lazuli.
Tennis court (lighted)
Secured guest parking
Five-star guest lobby with Mario's restaurant.
Elevators (4) servicing two units per floor, eliminating hallways.
Property management and maintenance on-site 24 hours.
Walking distance to casinos and golf course.
Panoramic views of Caribbean Sea, sunsets and Simpson Bay Lagoon
Review of The Cliff in St Maarten
Best place we have ever stayed in St. Maarten
My husband and I have been to St. Maarten about 40 times. We have stayed pretty much everywhere and the Cliff is at the top of the list. We rented from a private individual and he took excellent care of us as he was on the island. ([–]). We had a 2 bedroom, 2.5 bathroom unit and it was huge. The unit was furnished exquisitely with fine linens and comfortable beds. Our view was spectacular and we could hear the ocean loud and clear from the 6th floor. The kitchen was amazing with granite counters and plenty of space. We didn't cook though as there were great restaurants across the street.
The Cliff has an indoor lap pool and a nice but small outdoor pool. There are plenty of beach chairs around the pool. The spa gave me the best facial I have ever had and the Spa is on the main floor of the Cliff. The staff at the Cliff were friendly and helpful. The grounds were immaculate and beautiful. There is a tennis court where you can play night or day. The walls of the units are thick and we never heard a noise from any other unit.
Construction Quality At The Cliff
Since 2007 and the 2022 refurbishment a lot of the construction materials and standards have changed, however, to get an idea of the quality you get; we have included the furnishings that were installed originally by the Developer.
Most condos will have elements of these; however, a lot of the newly purchased condos have been extensively renovated to look completely different from the original apartments for sale by the Developer.
Original Tiling
Travertine floor tiles throughout hallways and apartments 18'x18′, color "Classic", Balconies 12'x12′ color "Classic"
Bullnose Travertine base tiles throughout hallways and apartments color "Classic"
Original Kitchens At The Cliff
Solid wood kitchen cabinets by Prestige Cabinets. Granite kitchen tops
Double bowl stainless steel kitchen sinks
All Kitchenaid stainless steel appliances Architect series
Garbage compactor- Kitchen Aid
Garbage grinder below sink
Self cleaning built in oven / microwave – Kitchen Aid
Electric cook top – Kitchen Aid
Side by side refrigerator/freezer – automatic icemaker and water in the door – Kitchen Aid
Sound insulated dishwasher – Kitchen Aid
Ventless Island hood – Glass and Stainless steel
Garbage chutes to basements conveniently located in external corridors
Original Bathrooms At The Cliff
Solid wood bathroom vanity cabinets – Prestige cabinets Travertine vanity tops 3/4″ thick with Pencil edge
Brand name plumbing fixtures / faucets: American Standard & Delta
Glass Shower stalls
American Standard Hamilton one piece toilets
Bathroom tubs with whirlpool jets – American Standard Colony 5′ System 1 hydro massage whirlpool (6 jets)
Lavatory faucets – American Standard
Above counter vanity lavatories in Master bathroom American Standard
Delta "Monitor" shower Valves
Delta Tub faucets
Bathroom accessories – Franklin brass Polished Chrome
Natural stone wall tiles with trims for bathrooms
Original Laundry Room At The Cliff
Stackable washer/dryers in separate laundry rooms within each apartment at The Cliff SXM.
Doors And Windows At The Cliff
Custom Panel 2 leaf entry doors 8′ high.
Entry Locks by "Solitaire" card swipe
Sliding doors by "Hydro" Van Sluisveld aluminum high quality / screens / tinted laminated glass 5/8″ thick
Windows "Hydro" Van Sluisveld aluminum high quality tinted laminated glass 5/8″ thick
Curtain walls "Hydro" Van Sluisveld aluminum high quality / tinted laminated glass 5/8′ thick
Walk-in closets – Custom cabinetry all wood
Interior paneled wood fiber doors – Jeldwin "Procore the quiet door"
Lever handle privacy/passage locks – Schlage heavy-duty residential AL series " Neptune " Chrome finish
Electrical Components At The Cliff
Décora commercial electrical devices by Cooper "Aspire" style
Recessed ceiling fixtures to kitchens, entrance hallways, bathrooms and closets
Customized bedroom, living and dining area fixtures.
In room digital floor mount safes by KABA systems in Master Closets
Other Special Features At The Cliff
Satellite T.V. (25 channels standard)
Broadband Internet
CCTV through out property
Telephones – outside line and suite to suite
European grade anodized aluminum balcony handrails with 5/16′ tinted glass infill.
Four elevators servicing two 2 and 3 bedroom suites per floor and servicing one 4 bedroom and penthouse unit each per floor – elevators by Mitsubishi 14 person stainless interior. Speed 1.6 meters/second
Events At The Cliff St Maarten
Special Moments At The Cliff, St Maarten