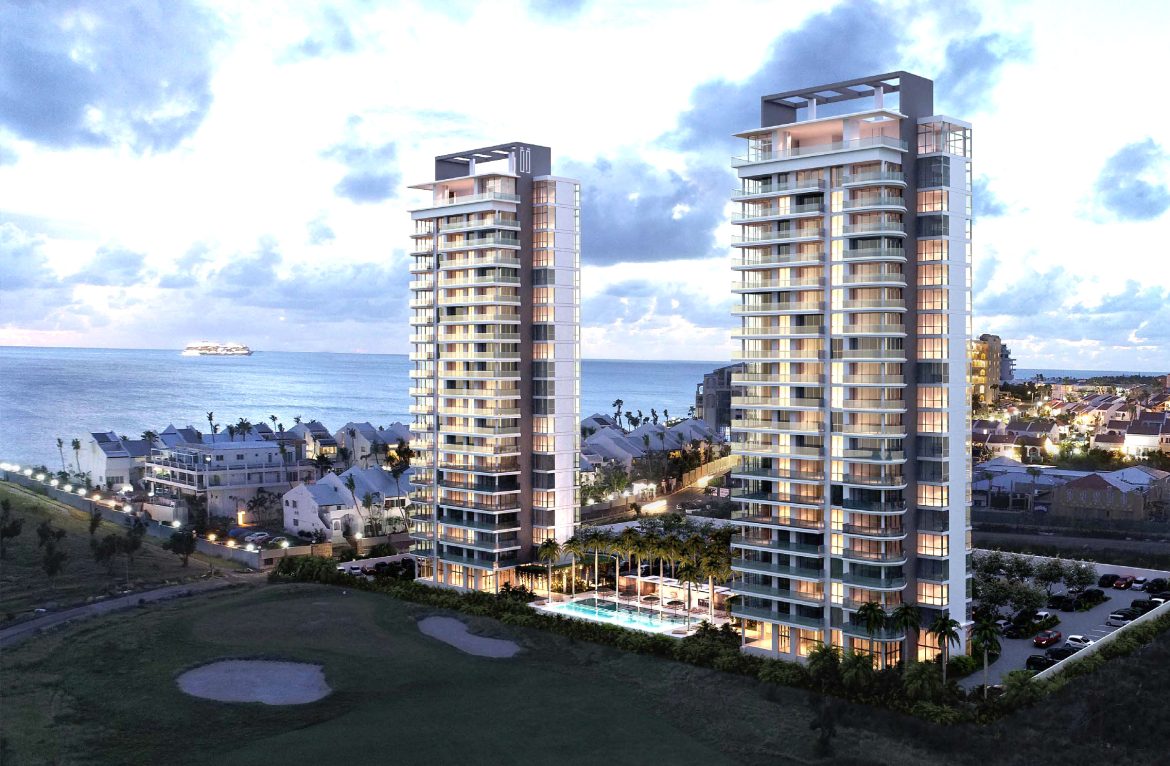 Fourteen Towers Construction Update 2022
Fourteen Towers is St Maarten's best new development located in upscale Cupecoy right opposite the world-famous Mullet Bay beach.
Absolutely incredible unobstructed views.
New construction techniques ensure total safety.
St Maarten is at the forefront of innovation.
Fourteen Towers is changing Cupecoy.
Building a city within a city!
Top-secret plans!
Ask me.
Ritika on +17215261819
Kalatua Beach Restarant
Opening soon, the luxury beach restaurant from Fourteen Mullet Bay. Right on Mullet Bay beach just a two-minute walk from Fourteen Mullet Bay. Check out the action from your terrace!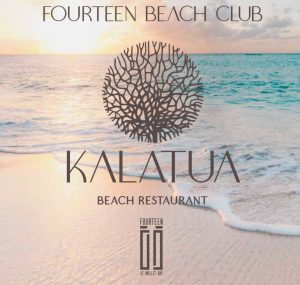 February 2022 onwards the owners of Fourteen Condos should expect closing and keys handover for the Fourteen Tower A! We can't wait!
December 2022: Fourteen Tower B is expected to complete.
January 2022 Fourteen Towers Construction Update:
Already over 15-floors of the concrete shell is ready for Fourteen Tower B to be complete.
We have spoken to the Developer and Frank Teboul says that construction on Fourteen Tower B is going according to plan.
Fourteen Towers SXM is now sold-out!
Tower A and Tower B: All pre-construction condos sold.
Please bookmark this page; occasionally we have owners and Developer Resales of Fourteen Condos.
IMPORTANT
Jan 2022: Re-sales available. Two condos for sale.
Call now. Ritika cell number +17215261819.
Sold in Dec 2021 – Tower A
Photo of Mike with Fourteen Condos Developer Frank Teboul. Call Ritika now to reserve your condo.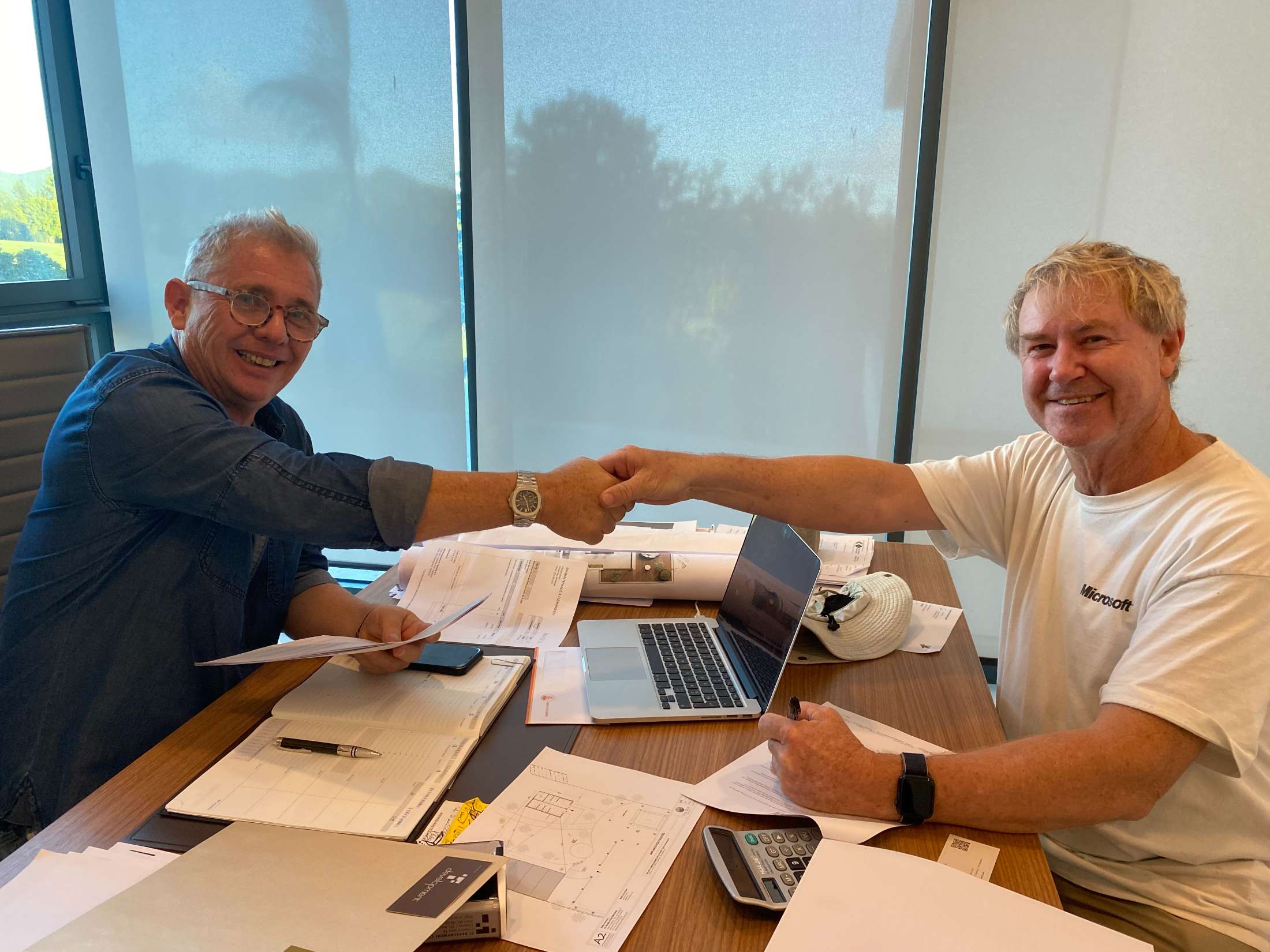 January 2022 Photos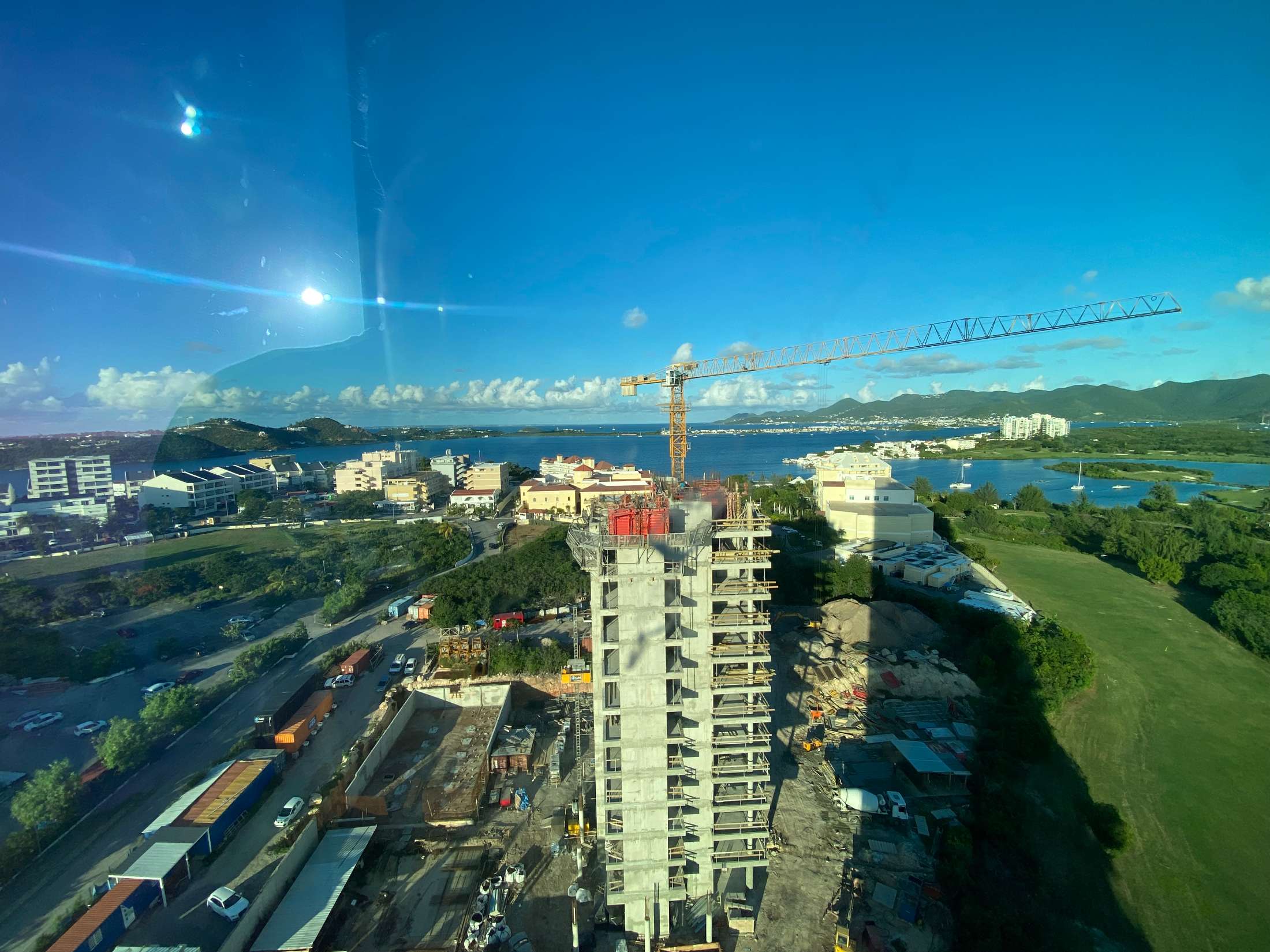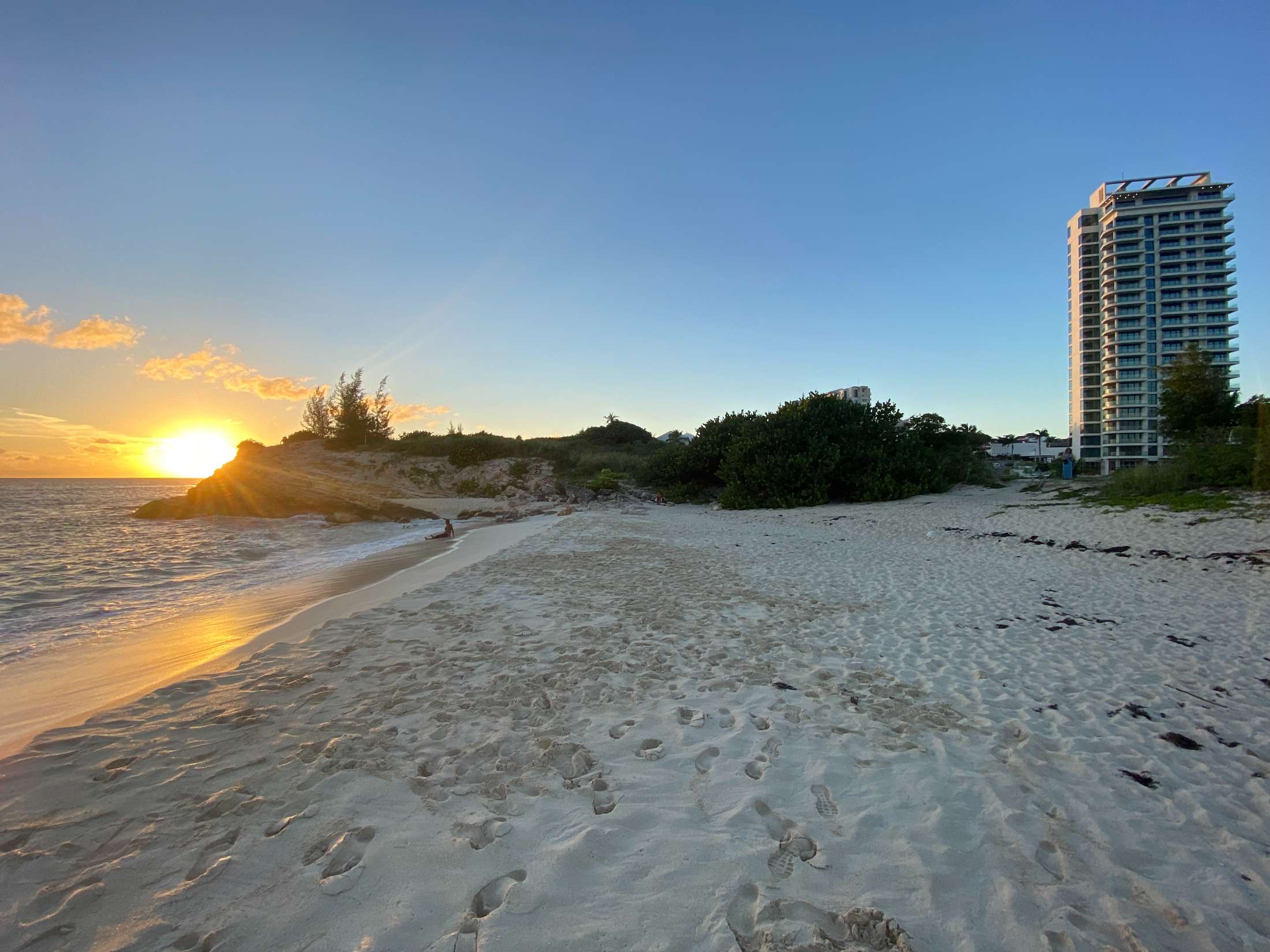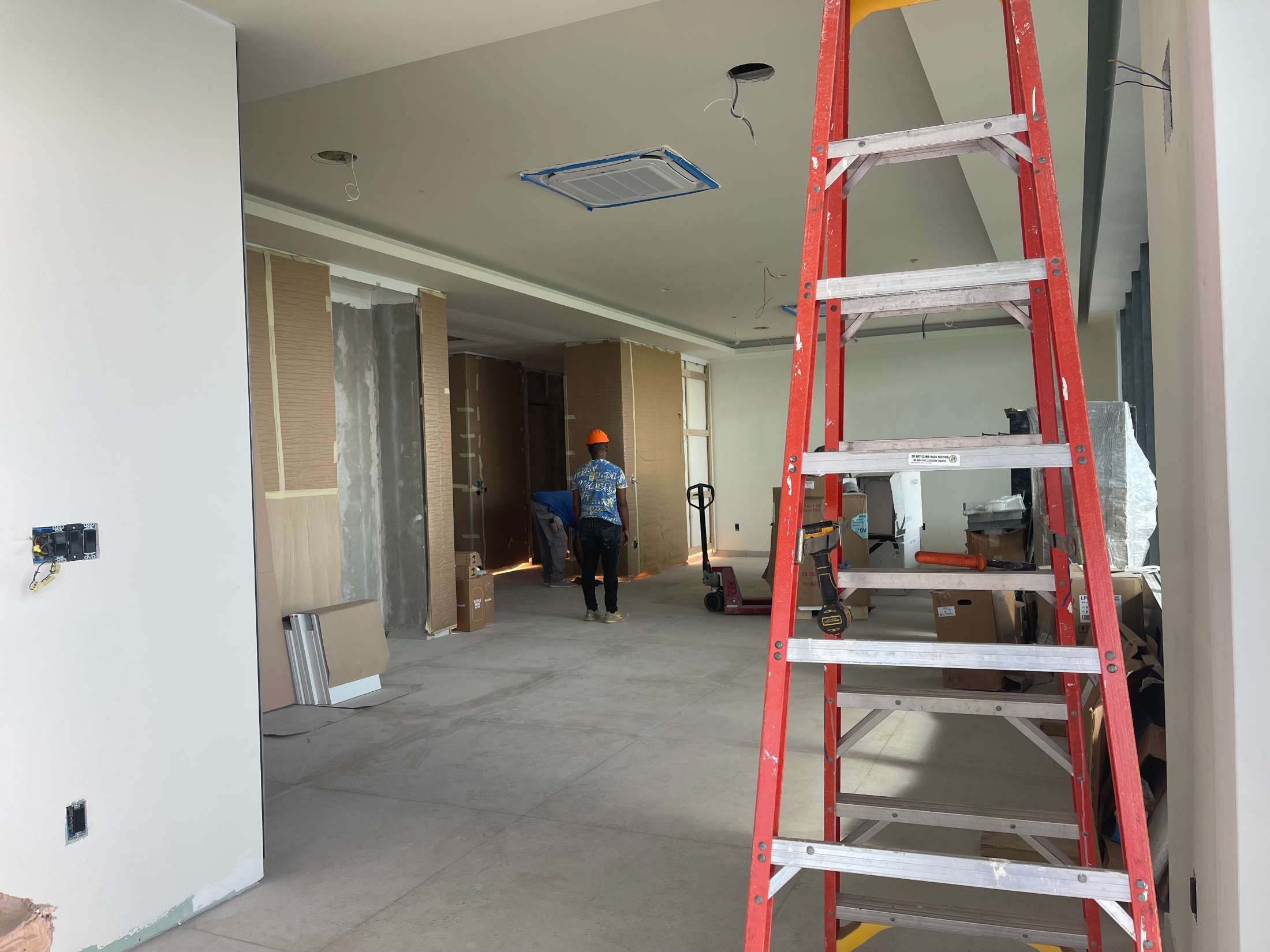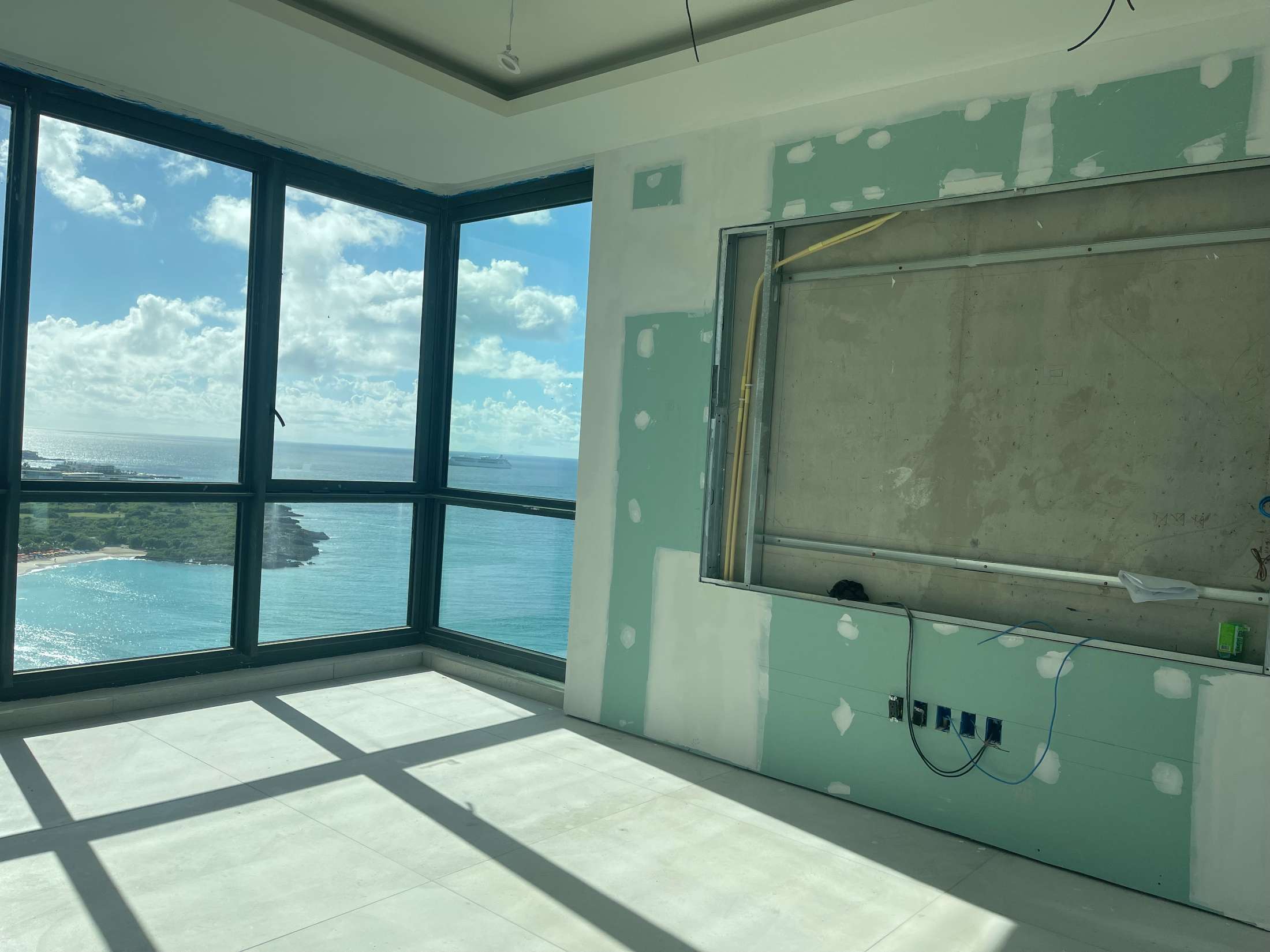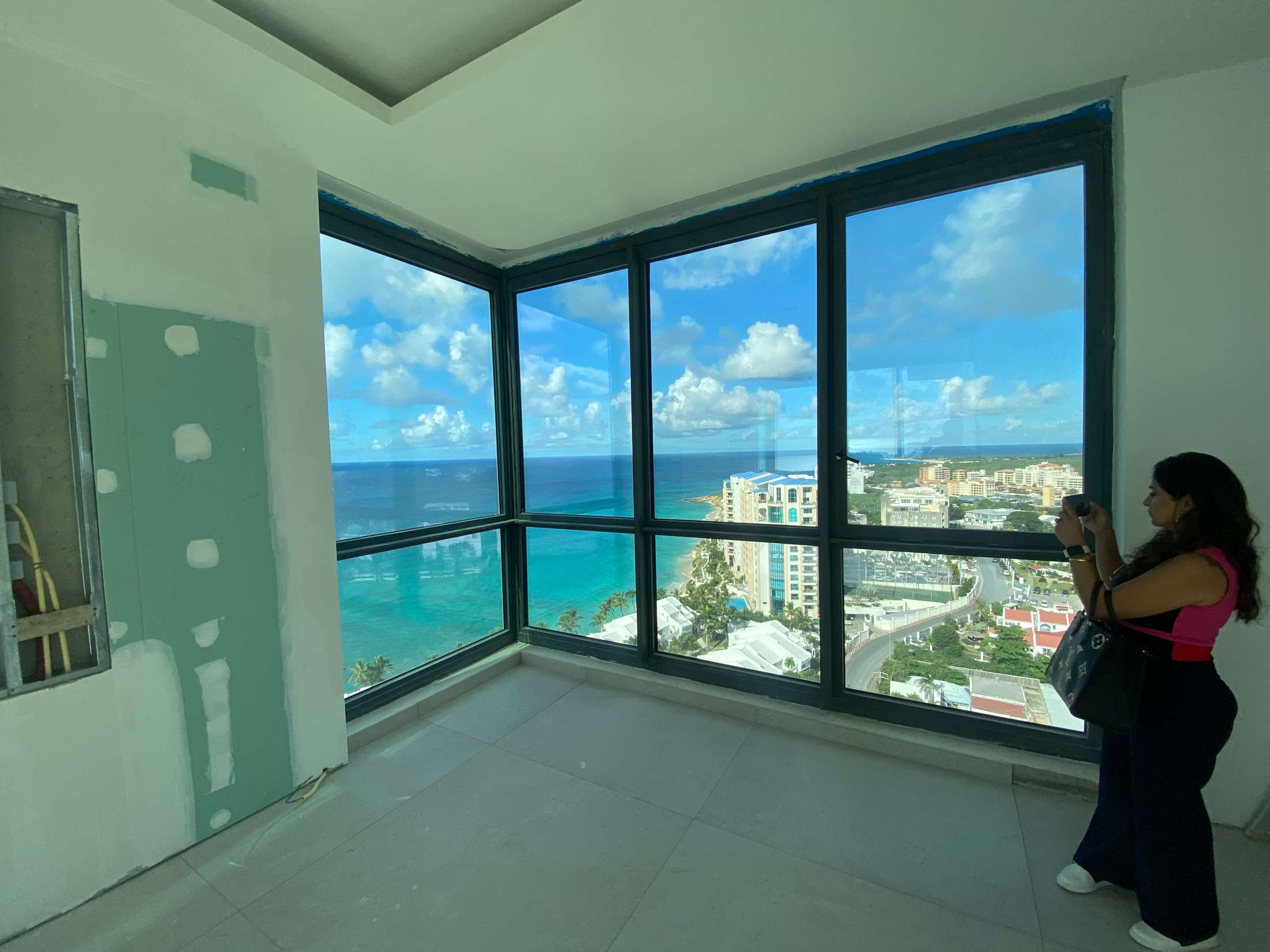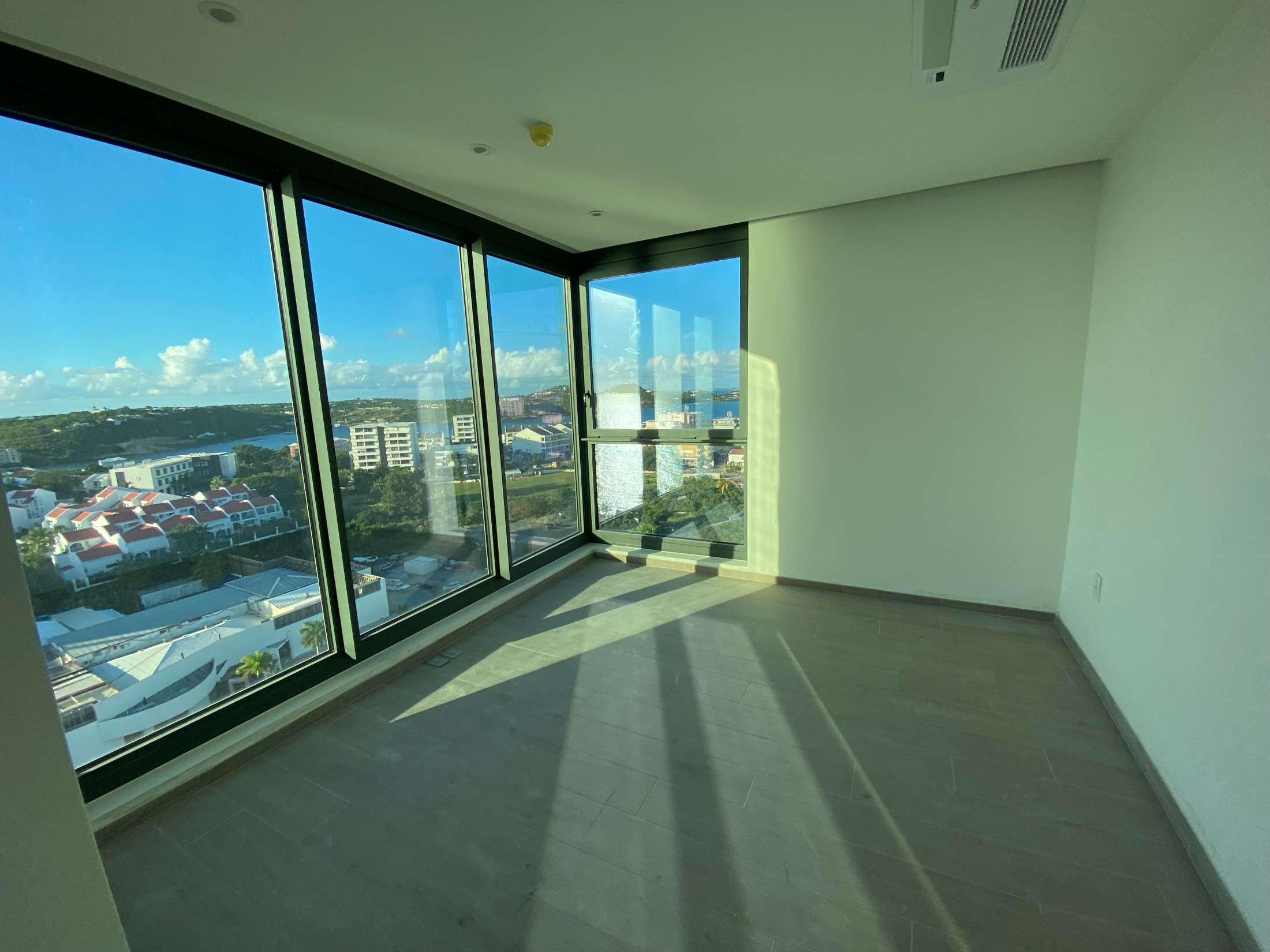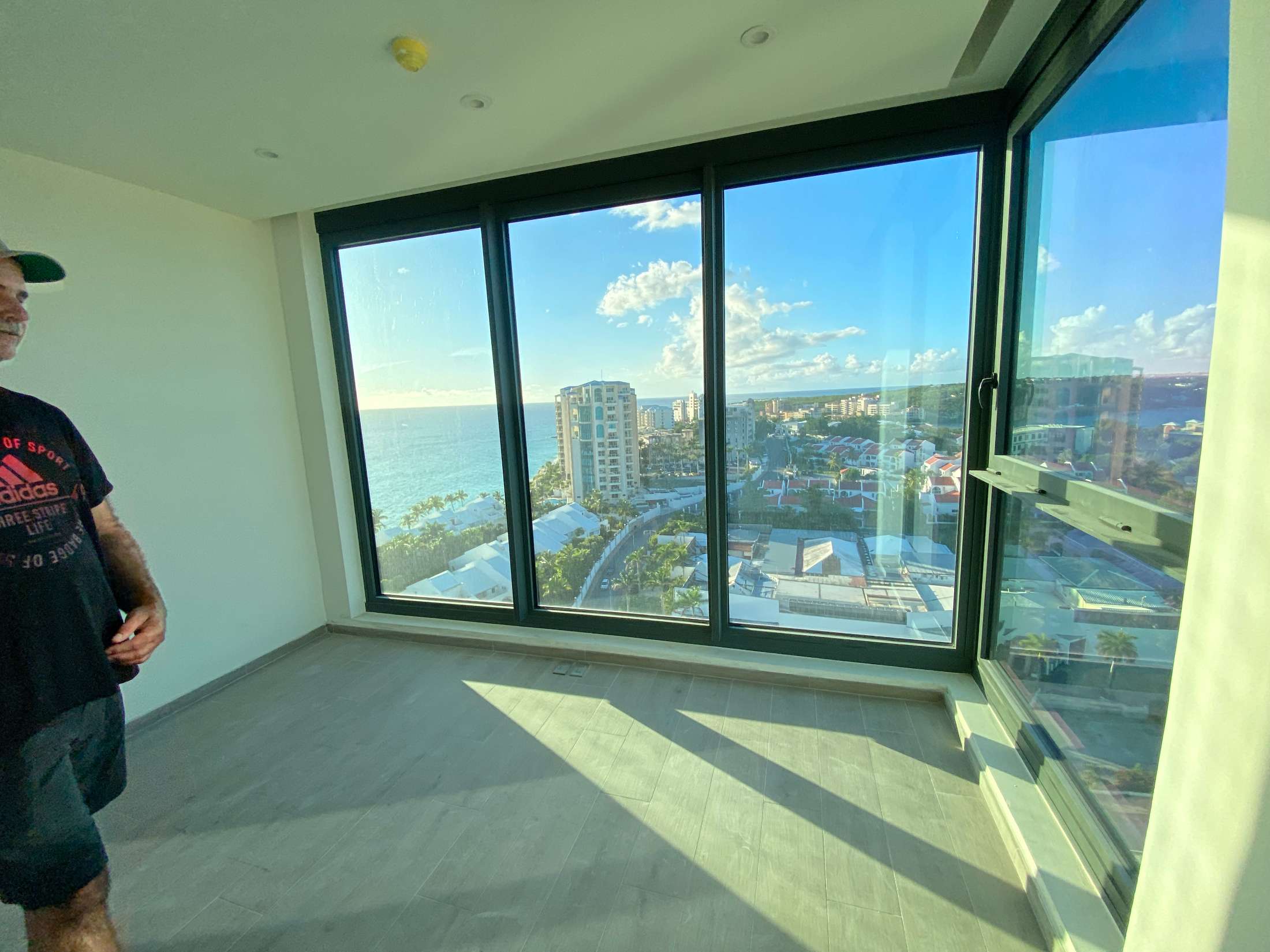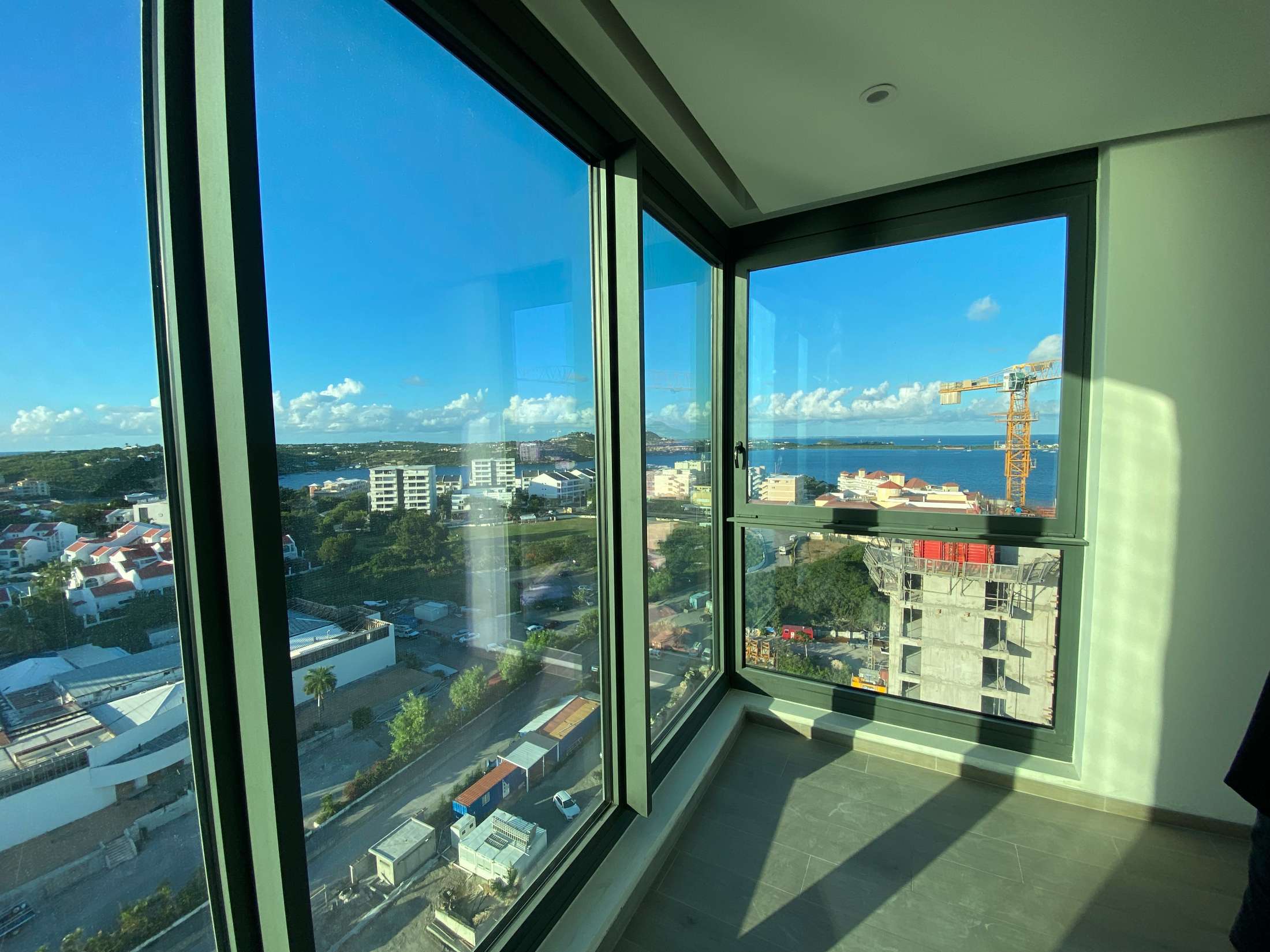 October 2021 Fourteen Tower Update
As of October 21st 2021, Tower B is mid-way through construction and is currently on floor 9 out of a total of 21 floors. Tower A is almost complete with boundary walls and amenities near to completion. We have been hearing great things from owners who have had the privilege to visit some of the condos.
Photos – October 2021
These photos taken from an elevated position offers greater detail into the construction of Fourteen in Mullet Bay, St Maarten.
If you are looking for specific photos, we can help.
We are the Mullet Bay experts.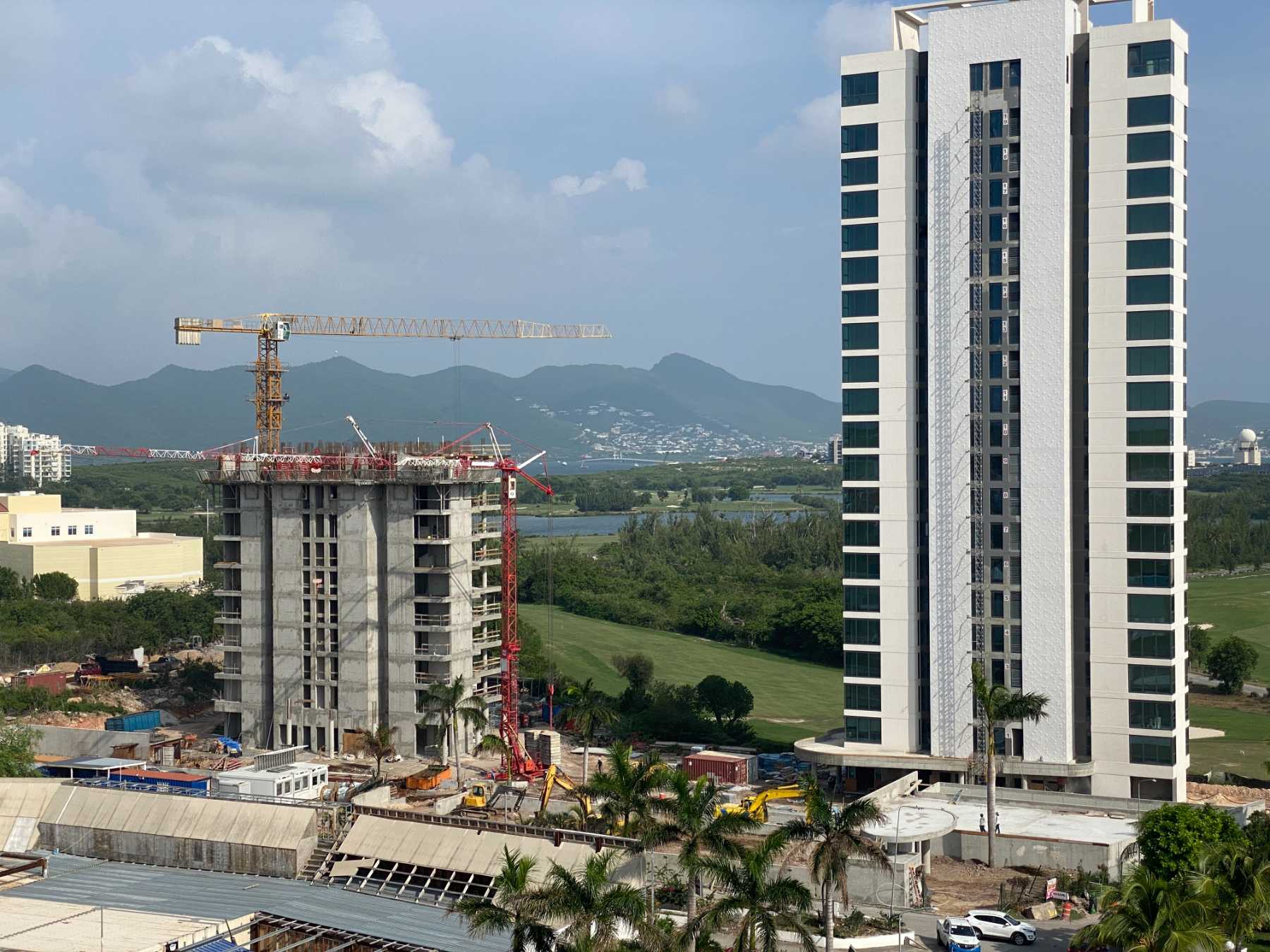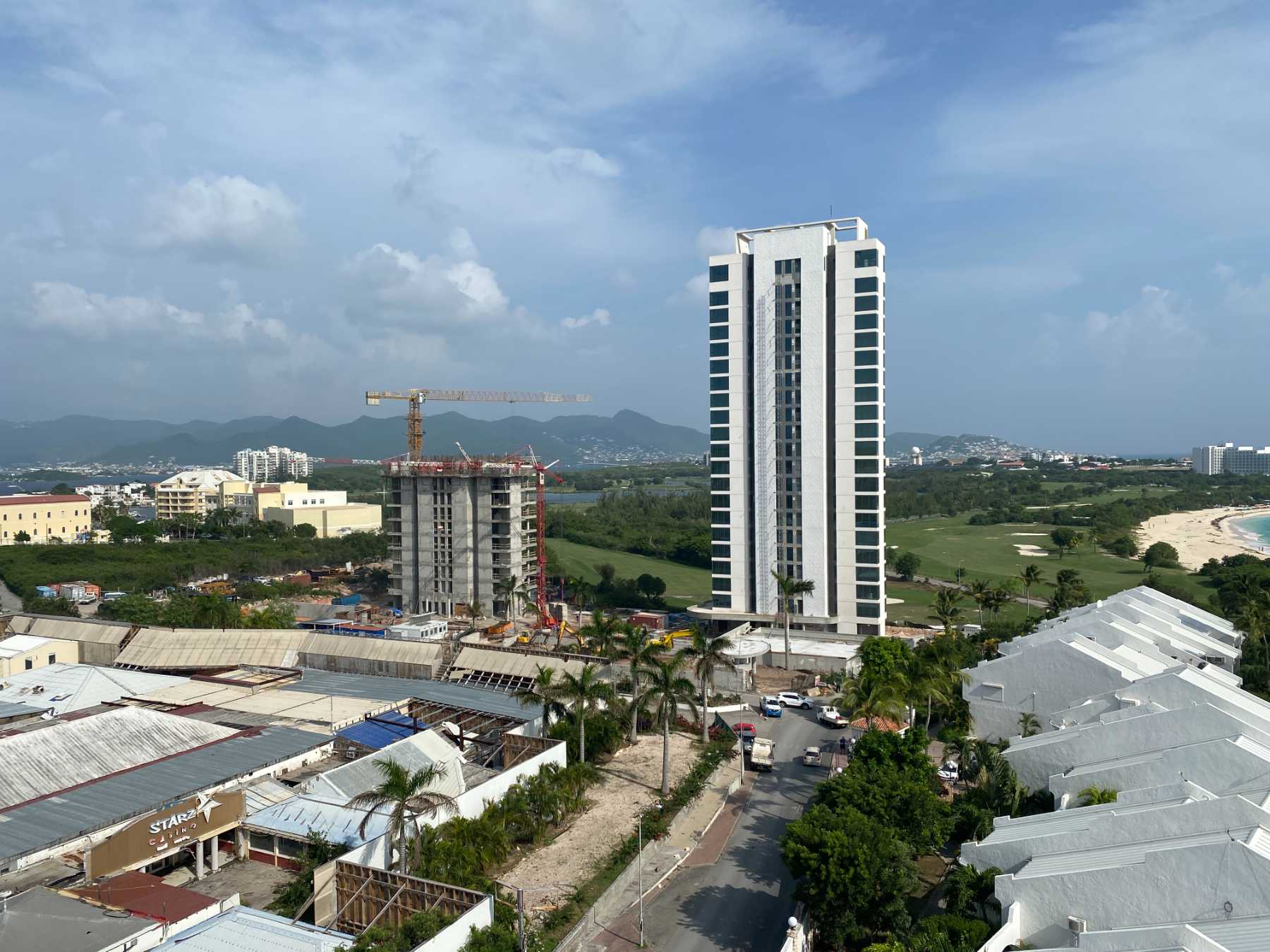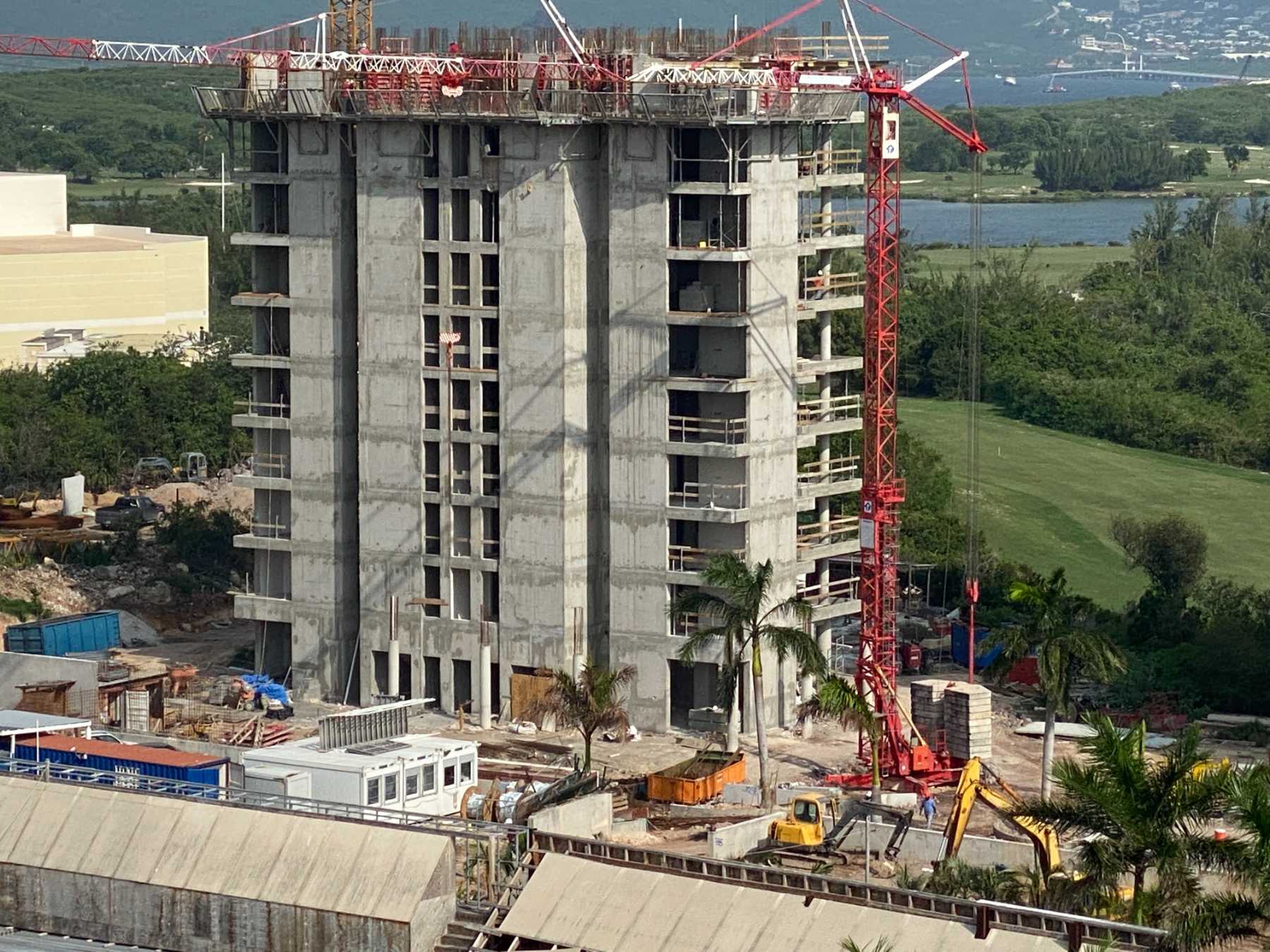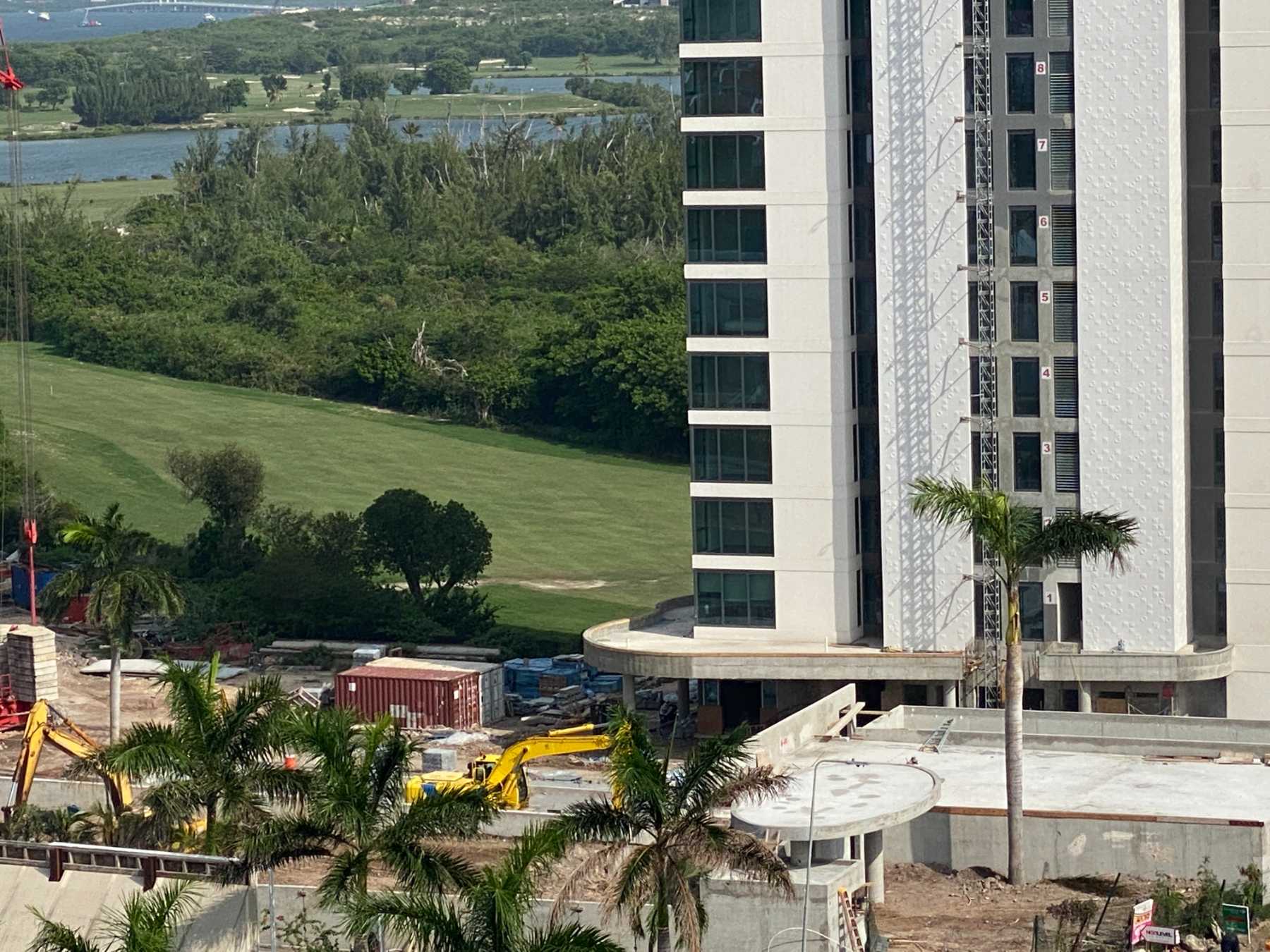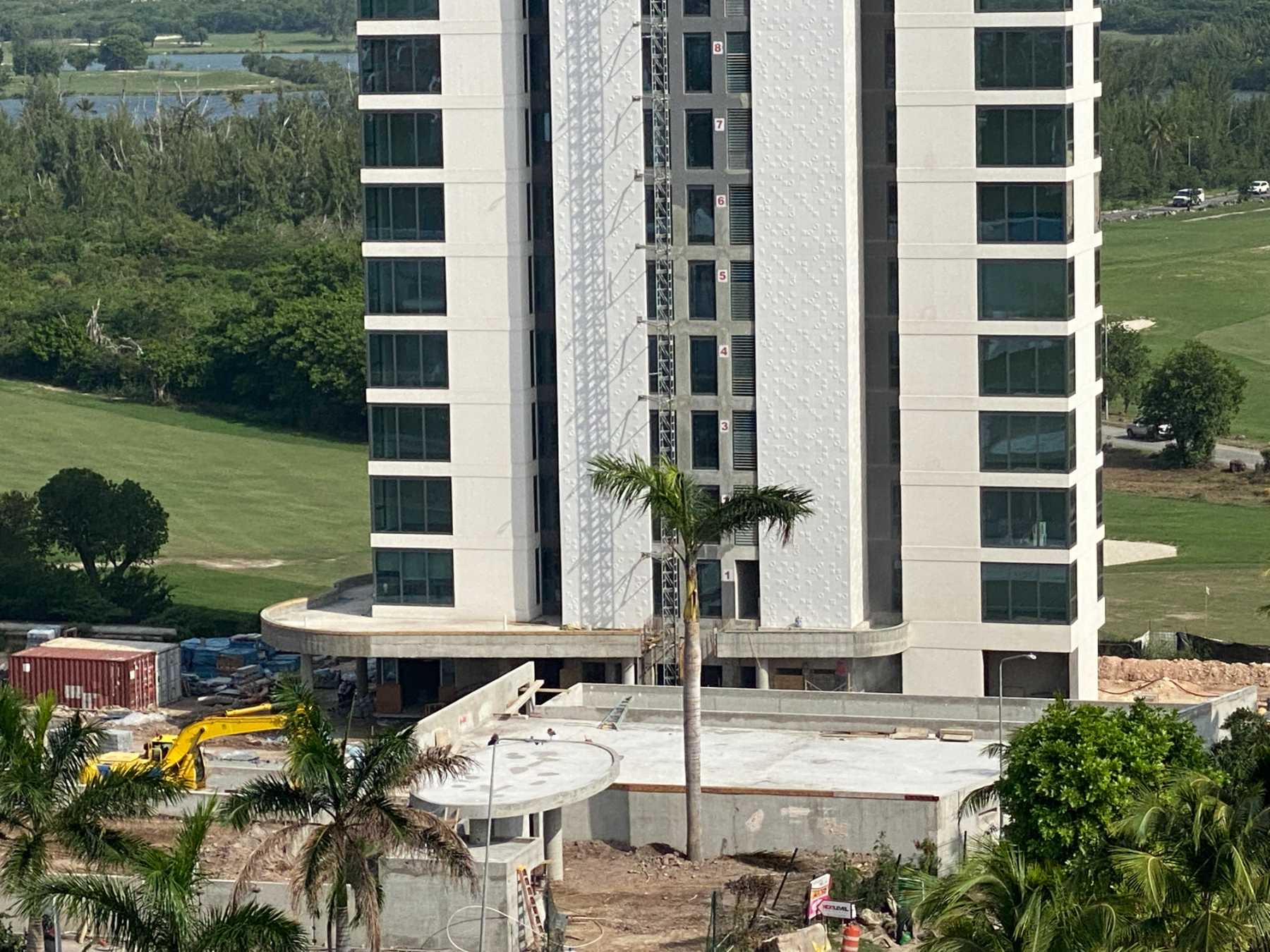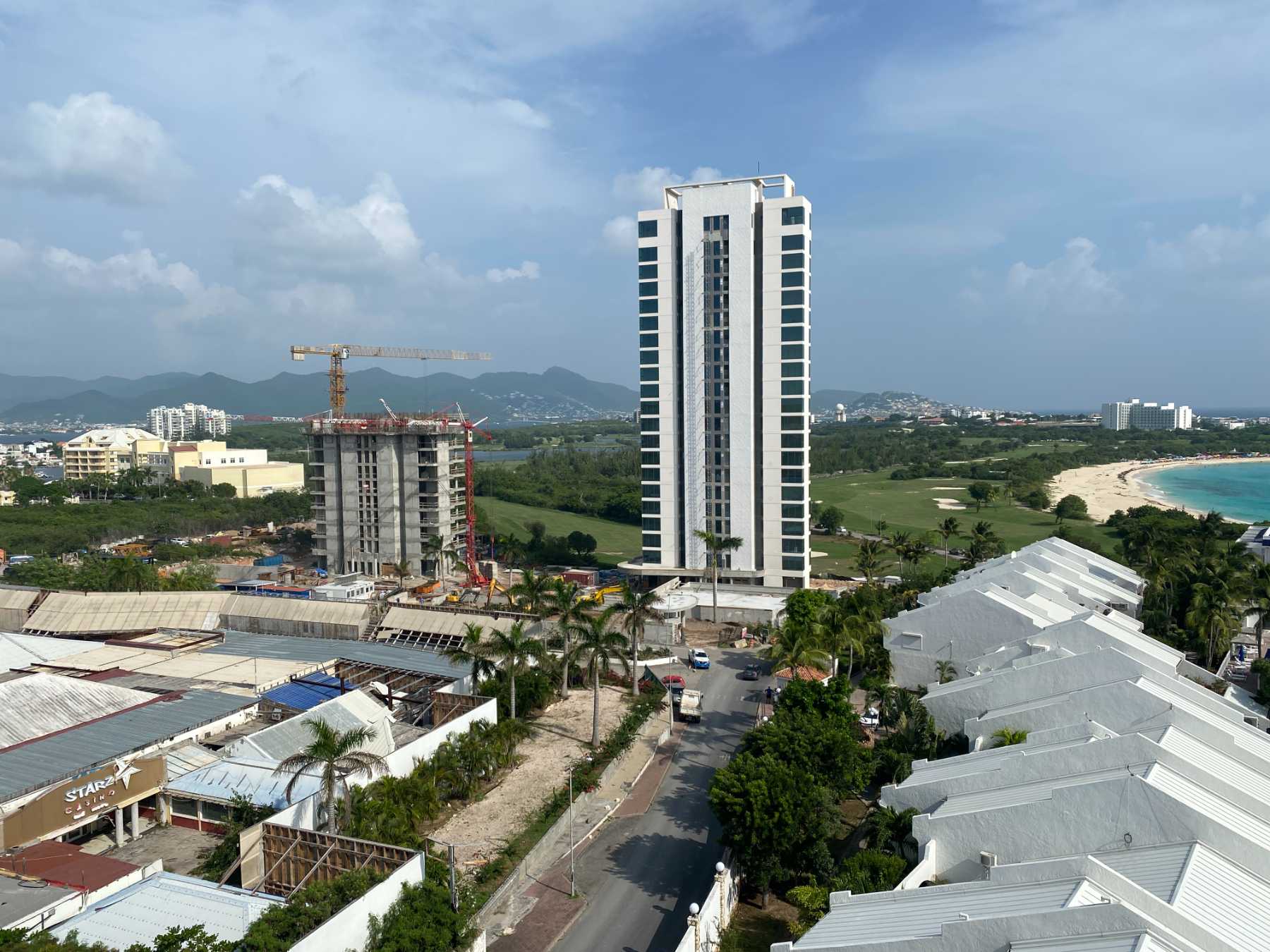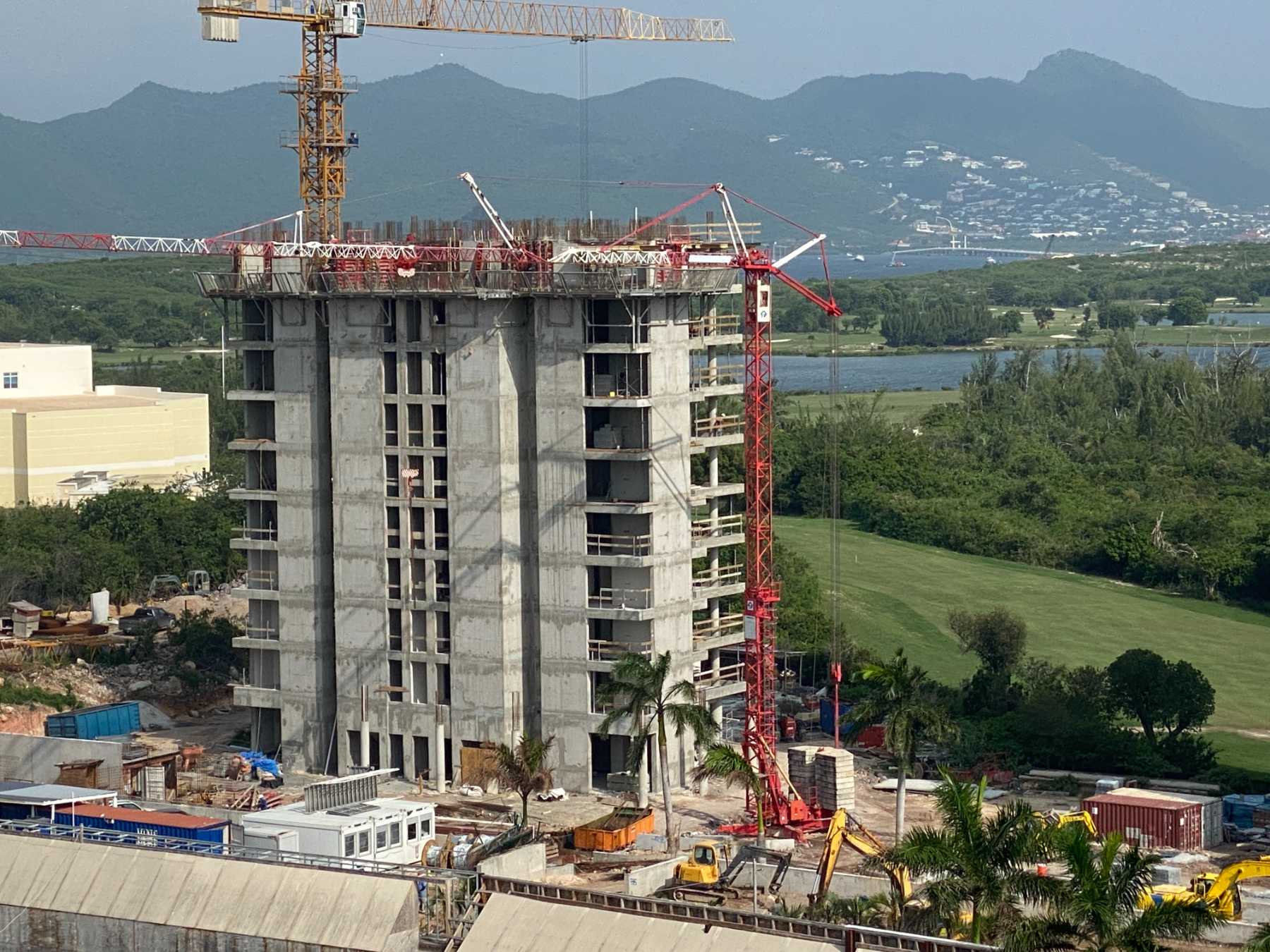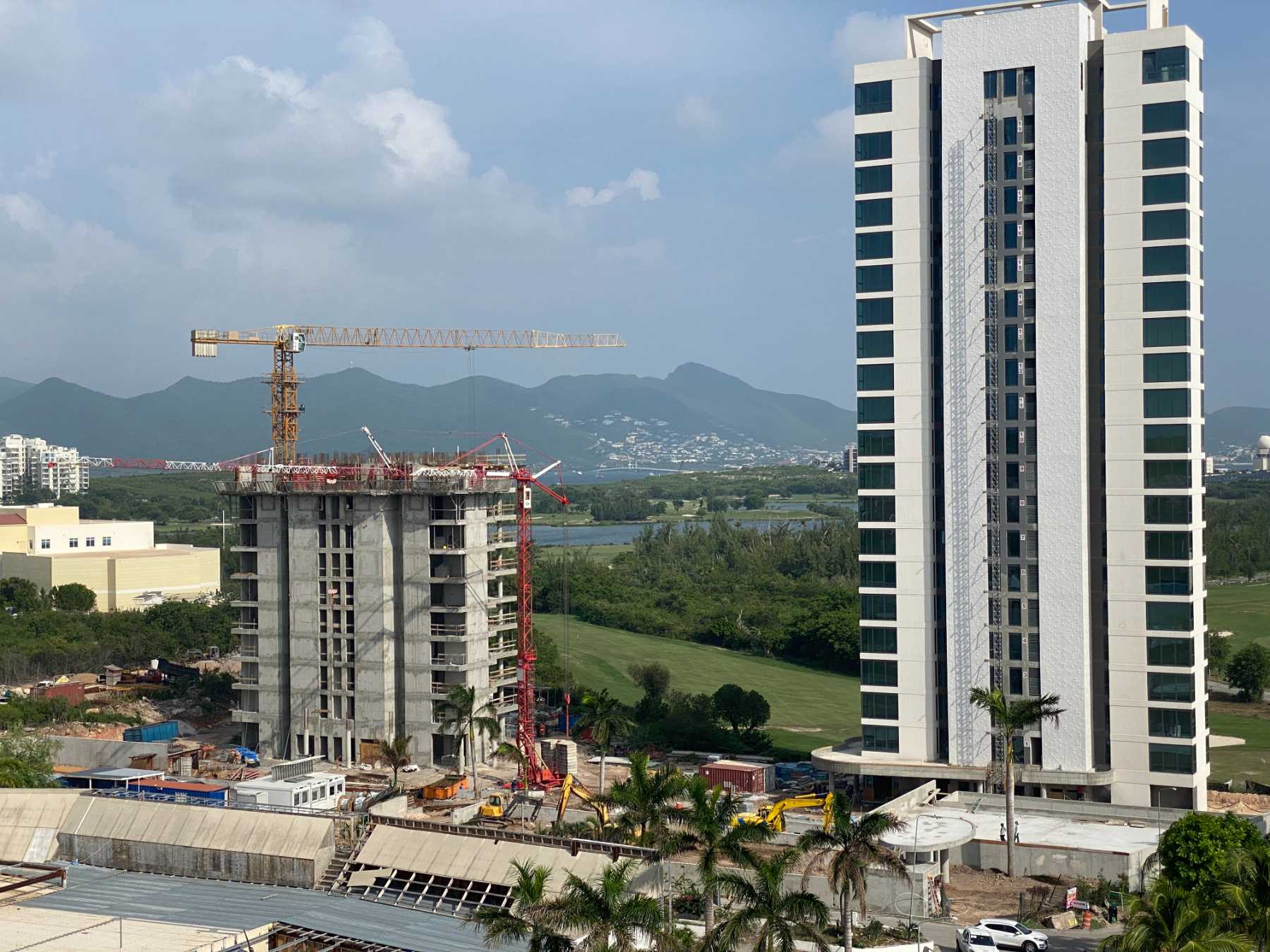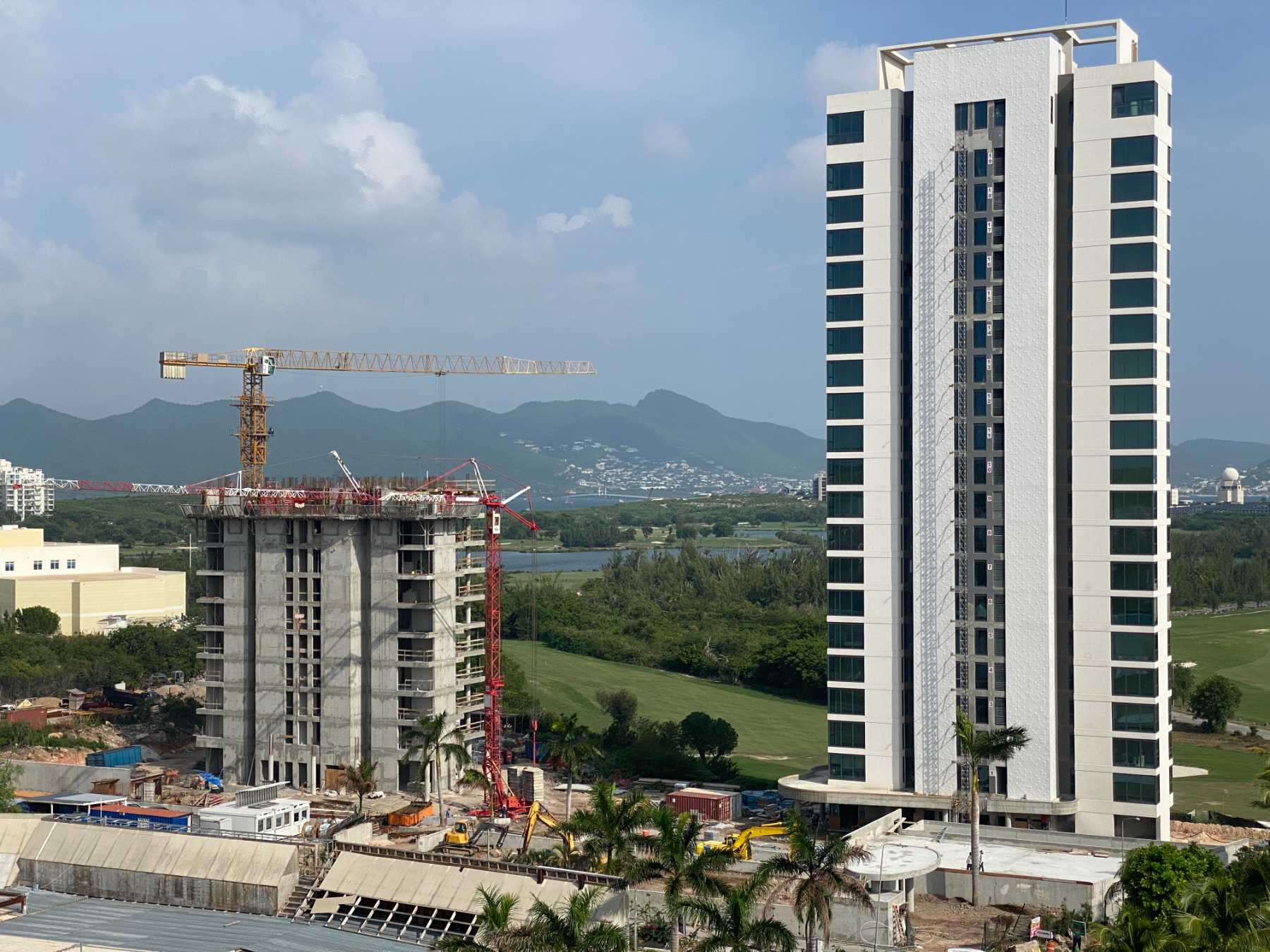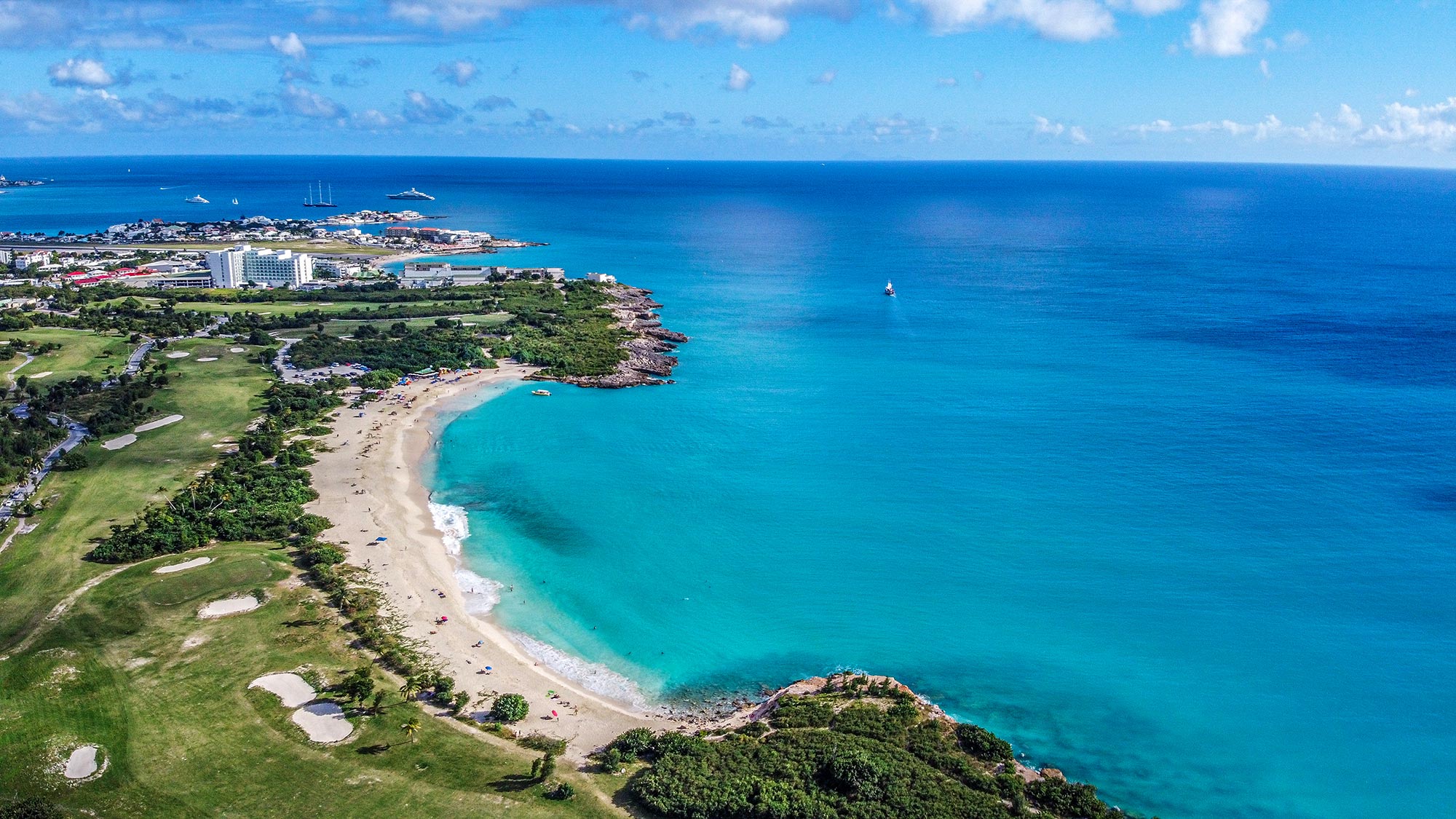 Construction Update mullet towers, Focusing on the on-going construction of the 21-storey (tallest!) Fourteen Mullet Bay Towers in Cupecoy; luxury condos with ocean views everywhere. Key feature being: you will find it difficult hiding from the ocean!!
I live in the area, and drive-by multiple times a day, I can assure you this is a professional operation! Well managed and never any problems! Which is surprising to say for any construction site in Sint Maarten. So this is a great compliment to the background planning and on-going management.
They have also currently started excavation on the foundation for Tower B. Moving quite fast, to be honest, and meeting projections! Even though the Tower names are a little 'cheesy' with names like A and B; the completed residences are going to be a class above the rest.
And one of the marvels of this Construction Update mullet towers project is that when complete, Fourteen at Mullet Bay will be the tallest building in Sint Maarten.
The views from higher floors are going to be 'mad!". I can't wait for the parties!!!
One of the things I wonder most is what are the views like from the Fourteen Towers penthouse? I mean its 360 degree literally! Raw unobstructed Caribbean views, above every hill and mountain in St Maarten. Maybe you can see more islands!?
Condo Sales
You only pay 30% right now. For prices of Fourteen Mullet Towers.
Read my story in the report with proof that a rival Developer complained about Fourteen Mullet Towers. Its incredible.
Detailed report with more photos: Fourteen Mullet Bay Condos
NOW SOLD! Dec 2020 Update: I have a one-bedroom condo for sale at the Towers. These are all sold out, this is a resale. So please hurry. WhatsApp number is below.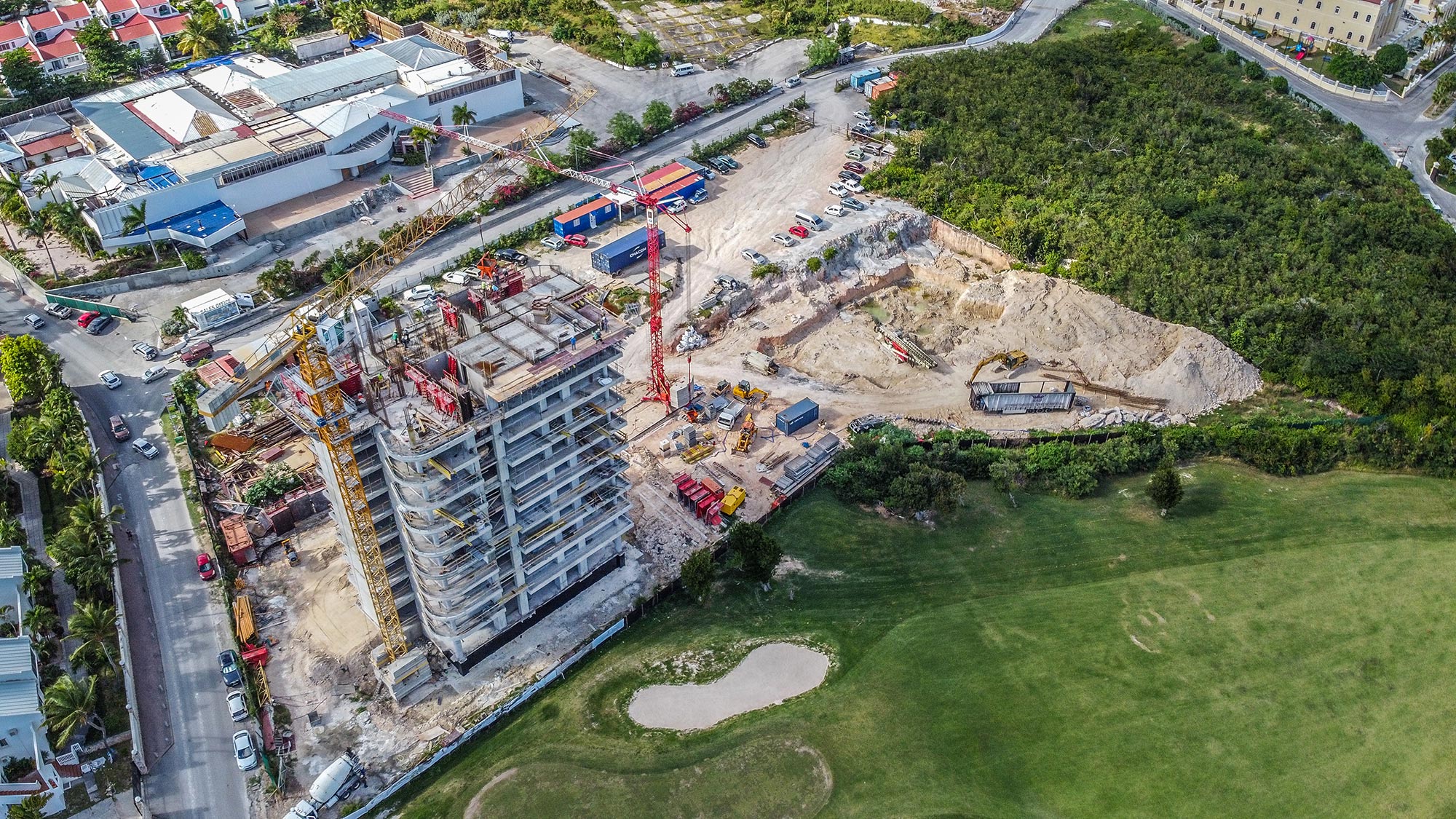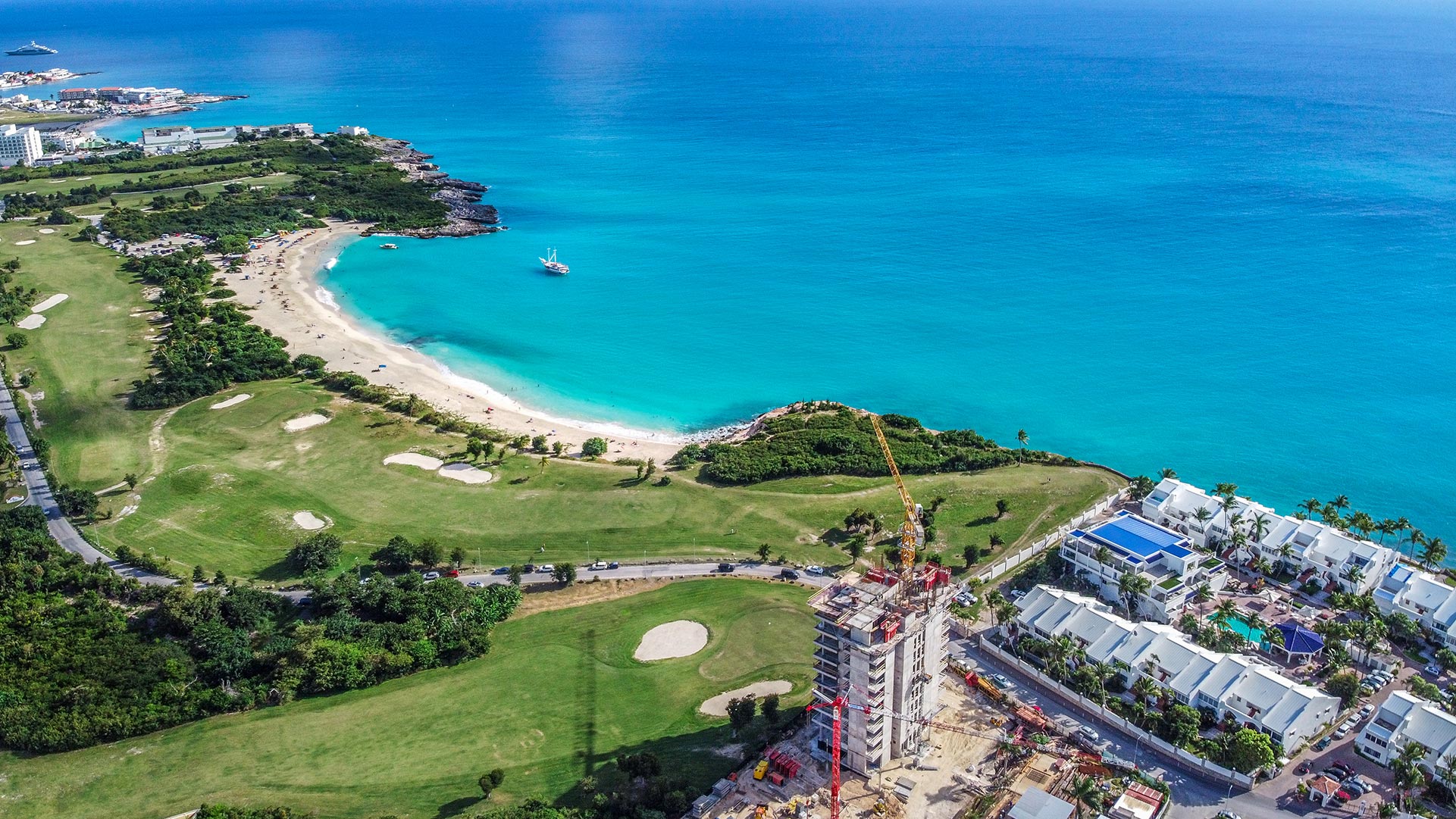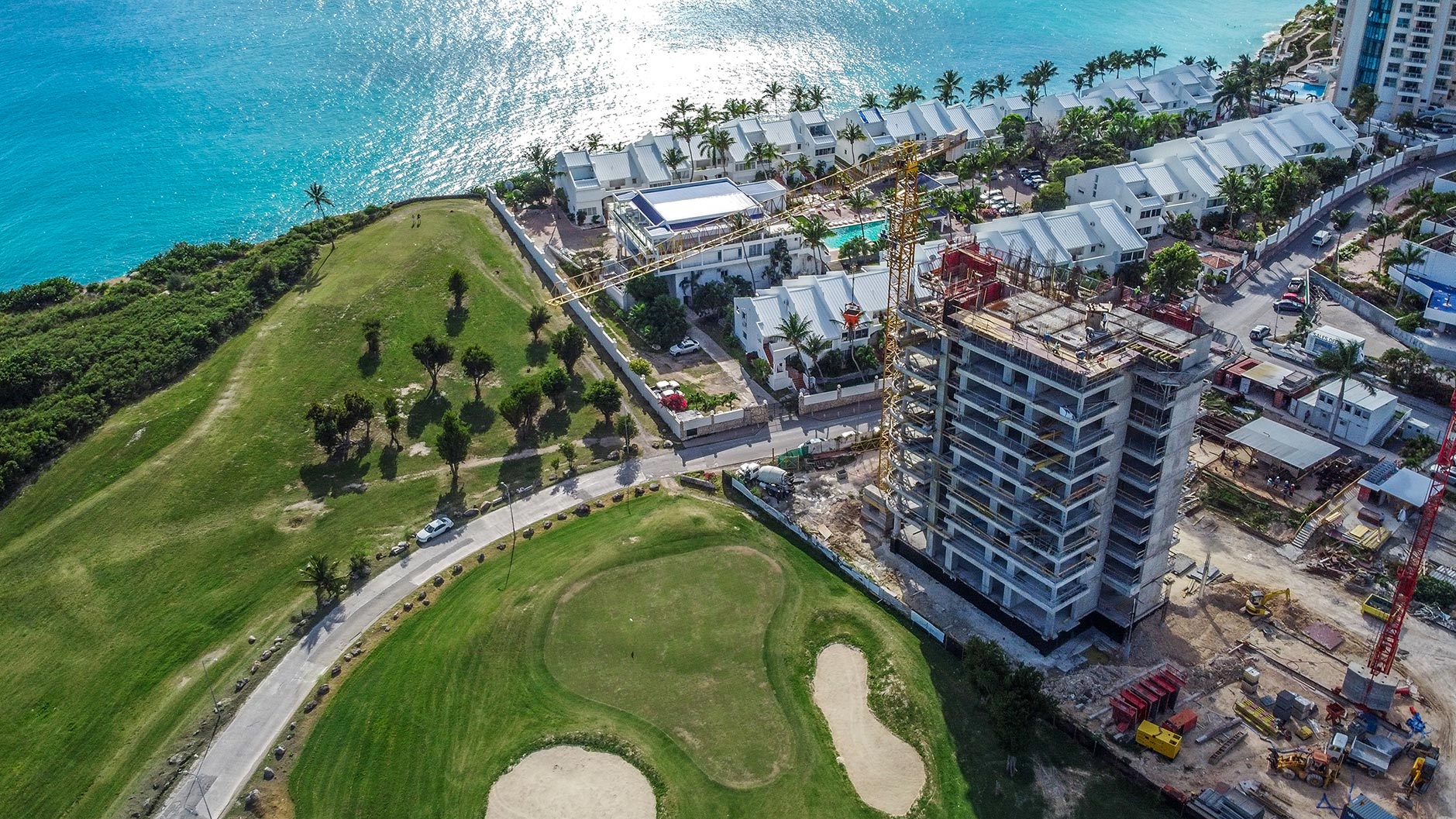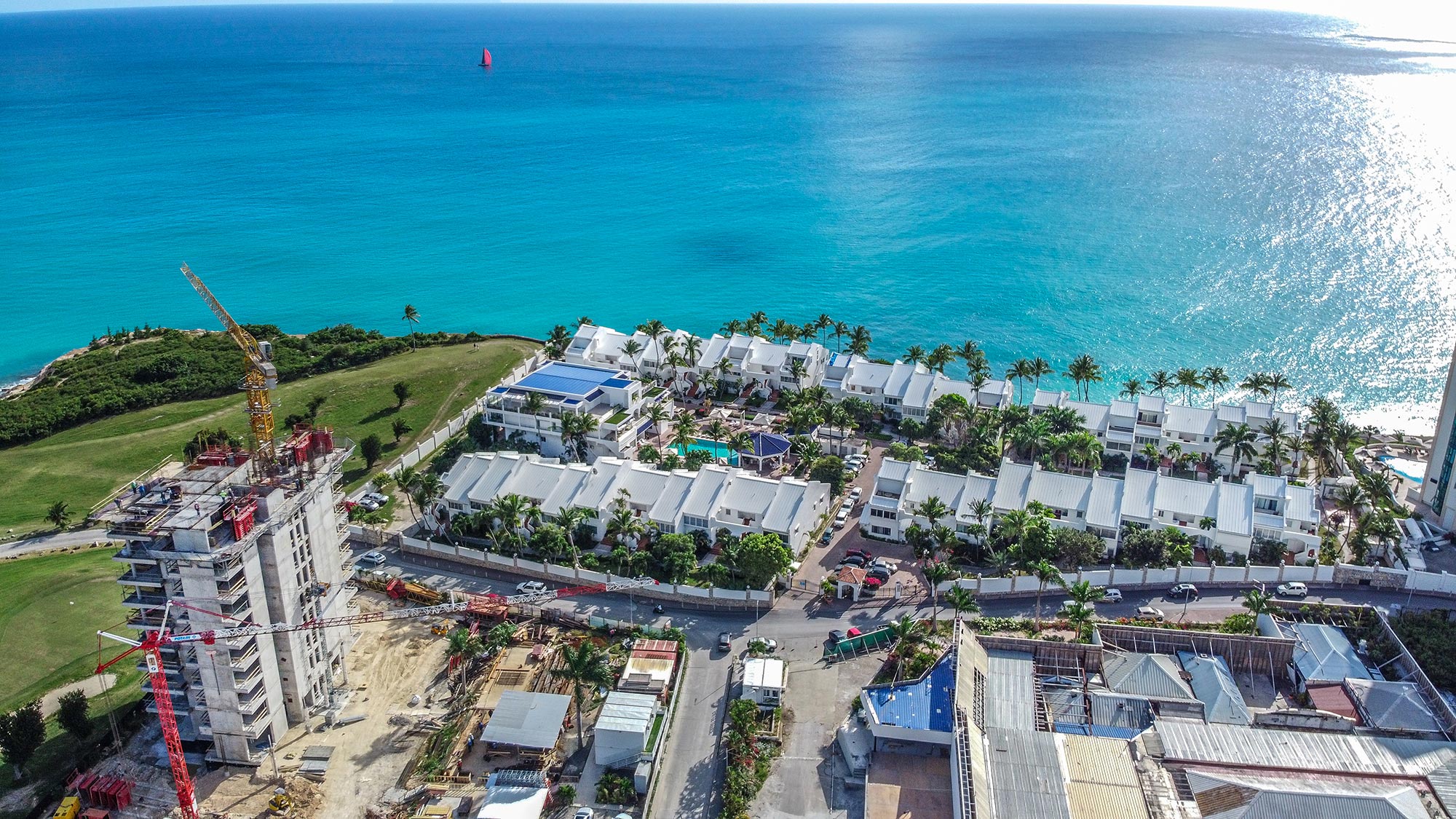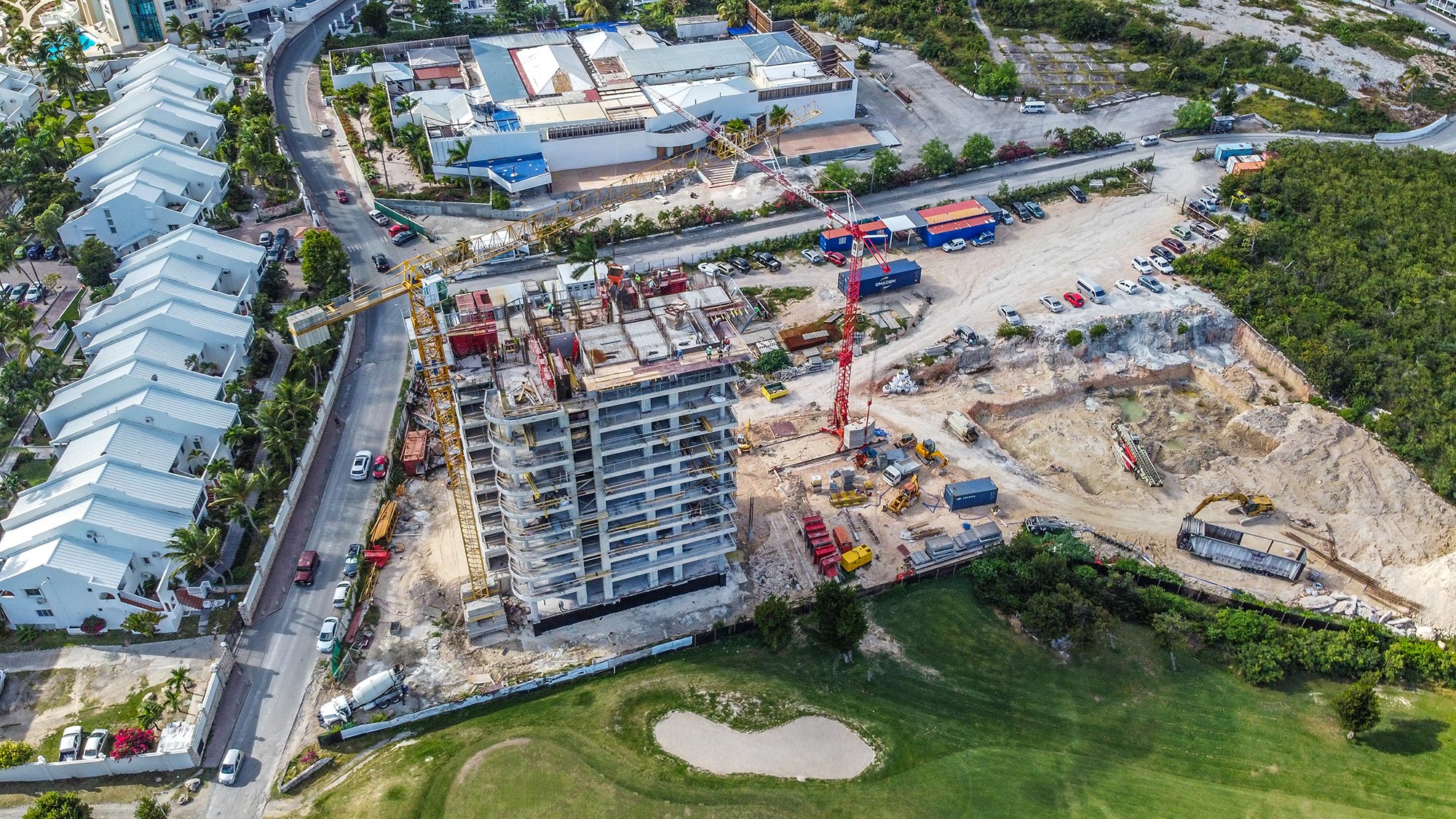 Want to see more:
Just ask me for an update, I live in Cupecoy, I can always get more pictures.
My phone (WhatsApp) number is +1721 526 1819 and I am Ritika, Head Broker at Century21 St Maarten.
Looking forward to having a chat about Fourteen Mullet Towers.
Date of post: September 2020
Date of photos: February 2020
Thank you.
Book a private appointment to see the model apartment
Call or WhatsApp for an appointment TODAY.
Contact number: +1721 526 1819
View this post on Instagram