Vie L'Ven Indigo Bay Beach Hotel And Condos 2023
Private residences at Indigo Bay hotel now for sale.
Pre-register today to be one of the first to purchase Vie L'Ven condos in Indigo Bay.
Call Ritika on +17215261819 or WhatsApp now.
Ultra-exclusive, beachfront with super private access to the beach for your complete isolation and peace.
Ideally located in Indigo Bay, Vie L'Ven will be a premium hotel resort with condo residences for sale in the Caribbean. Vie L'Ven will occupy the entire beach in front of Indigo Bay, one of the most beautiful idyllic spots on St Maarten, with a plethora of world-class facilities to enjoy the natural beauty.
Vie L'Ven Indigo Bay
Due to start condo pre-sales in Q4 of 2023, Vie L'ven features approximately 250 extraordinary condos in a broad mix of 1-bedroom, 2-bedroom and 3-bedroom suites; transforming the St Maarten experience into something this island has never seen. The beachfront development features a full-service five-star hotel with world-class restaurants, spa, fitness, concierge services and amenities. A new experience and energy infused by the celebration of vibrant cultures and indulgence of sublime luxury – all while preserving its natural beauty in the majestic conservation area of Indigo Bay.
Crafted by a world-class team of architects, interior designers, and experts in the hospitality industry in order to create a destination like no other. The Developer's family has been visiting St Maarten for over thirty years and Vie L'Ven is a way to give something to Sint Maarten that makes the locals proud of their home and heritage.
Vie L'Ven Master Plan 2023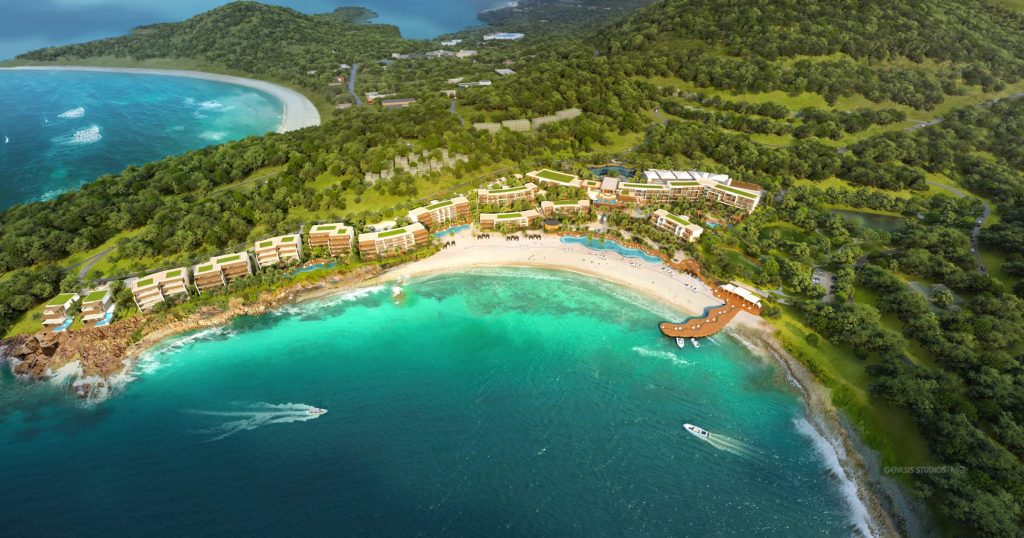 Indigo Bay Hotel And Condo Developer
Vie L'Ven is a Altree development in SXM due to start in 2023. Altree is one of Toronto's premier condominium development company. It is already in its third generation having transformed the entire Toronto Skyline with landmark projects in the City of Toronto. Bringing this experience to St Maarten is part of the legacy.
The Master Plan includes an arrival entrance, lobby lounge bar, main swimming pool, event lawn, spa, beach bar, adult swimming pool, residential swimming pool, private beach villas and a pier.
embrace signature living experiences that perfectly blends luxurious comfort with exquisite interior residential design. Offering 253 suites with fully furnished layouts to compliment your desired lifestyle ranging from 600 square feet to 6000 square feet. Outside you are surrounded by organic gardens with the option to add a private plunge pool. All Vie L'Ven condos come fully furnished in pristine style with access to amenities and services including discounts on Hotel facilities and food services.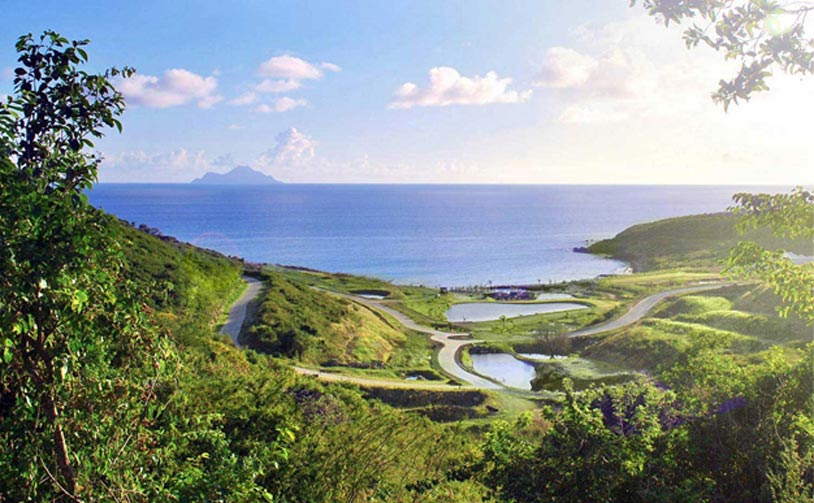 Vie LVen
World class is a level of luxury synonymous with Vie LVen. Set on miles of pristine beach front, tucked into a conservation area – as the epitome of an oasis for pleasure, the resort experiences indulge its guests in both ambiance and experiences.
Inspired by a quality of life, amenities include three-pools, boat access, gourmet restaurants, beachfront watersports, a world-class thermal spa, 24-hour concierge, pool bar, fitness centre, multiple pools, and a kids and teen club and many more.
Additionally, the Vie L'Ven condo hotel development is expected to feature large water ponds and greenery areas in keeping with its eco-centric vision, as well as an extensive public parking area for public beach access to Indigo Bay.
Once completed, the proposed world-class hotel development will be managed by an internationally-recognized Vie L'Ven management conmpany, which will lend itself to greater global recognition, the release said.
Vie L'Ven In The Press
Developer Cay Bay Development NV (CBD) requests variances to prevailing Planning Permit- 05088 'Cay Bay Estates' in order to realize masterplan 'Indigo Bay hotel and Condo' along the Cay Bay beach in the area commonly known as Indigo Bay. These variances pertain to building height, beach setback and zoning. A variance from the planning permit is possible under article 5.4. of the planning permit. In order to extensively weigh the variances against the potential impact to the general interest that the guidelines of the planning permit intend to serve, the minister of VROMI decided to place the proposed masterplan on public review first. The following elucidation provides an overview of the masterplan and the requested variances:
Elucidation
Building height
Vie L'Ven Site Plan
The plan consists of one (1) main hotel building (red dots) with a high ceiling lobby with a building height of approx. 21,50m. In addition, the plan includes
two (2) residential buildings consisting of five (5) floor levels and a building height of 17,5m (brown dots). The current allowable building height in the
development area according to the Planning Permit is four (4) floor levels, max. 3,5m p/level, which is 14m.
The development area along the Cay Bay beach Proposed masterplan and requested variances from the planning permit 'Cay Bay Estates'
Cross section of one of the residential buildings and the Lanai suites Cross sections of the main hotel building (approx. 21,50m)
Beach setback
The beach setback is the distance between the face of a construction and the high water line. The minimum allowable beach setback as indicated in the VROMI Beach Policy (1996) and the Planning Permit is 50m in the presence of a beach (sand) and 15m when there is no beach present. The blue dotted line on the Masterplan map, along the beach indicates a distance of 20m from the high waterline to the proposed constructions along the beach. In addition, the red dotted line indicates a setback of 15m from the high waterline.
Zoning
The purple triangle on the Masterplan map indicates a now natural preserved area (approx. 100m²) along the Cay Bay beach, which is requested to turn into built up area in order to construct part of the 2 floor level high 'Lanai suites' (approx. 6m).
Excavation of the site
In order to mitigate the impact of the proposed hotel development, the developer would be willing to substantially excavate the hotel site to lower overall levels. Additionally, the developer would be willing to lower the height of one (1) of the projected buildings to three (3) levels, whereas actually four (4) floor levels are allowed..
Variance in building heights:
Building will be lowered to three (3) floor levels (approx. 10,5m), instead of the allowable four (4) floor levels (approx. 14m)
Residential building requested to be increased to five (5) floor levels (approx. 17,5m)
Main Vie L'Ven hotel building requested to be increased to five (5) floor levels with a double height lobby (approx. 21,50m)
This is an informative post relating to the new Vie L'Ven Indigo Bay Hotel and Condos development. Pre-register now by sending us a Quick Message or call Ritika on +17215261819.