Do you know why?
The same Developer; Frank Teboul is near completion at the famous Fourteen Condos development in Cupecoy which has seen pre-construction prices jump up by 25% on completion!
That is one phenomenal return on capital investment Dude!
Construction in St Maarten is booming.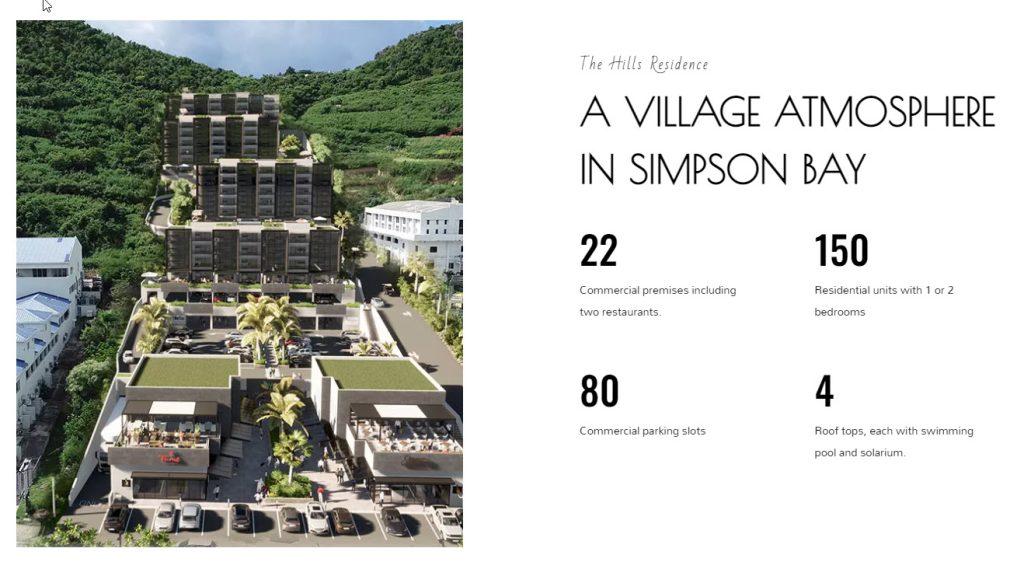 We are personally invested in The Hills; so take my word; this is not a sales pitch; it's an insider tip!
In fact, the official Return on Investment is 10% gross per year.

Be seduced by The Hills Residence, offering unique views over Simpson Bay lagoon and its green mountains.
This is going to become a landmark in SXM.
And it may already be!
The Hills Residence is made up of 150 modern and luxurious furnished one to two-bedroom apartments in four buildings with rooftop, solarium, swimming pool, as well as top of the range services.
It's also a commercial area with 20 commercial premises and 2 restaurants, with parking slots, offering a wide range of possibilities to develop your professional project.
Buying Apartments At The Hills
I have been in real estate for 25 years; and every year Simpson Bay is the number 1 for condos.
It's not just the convenience; it's the vibe that Simpson Bay gives.
With world-class beaches within a few minute's walk, its no surprise The Hills is considered as a world-class investment!
The modern and luxurious 1 and 2 bedroom apartments, from 50 to 81sqm, offer a breathtaking view of Simpson Bay and its mega yachts.
Each building has a roof top, swimming pool and solarium. The apartments are fully equipped, with furnished kitchens and bathrooms, washer and dryer, air conditioning, private balcony or garden. Each unit benefits from a parking lot.
Prices start at an attractive price of $225,000 with an excellent rental return of 10% per year.
Returns on Commercial are probably higher!
Only buy at The Hills through an approved agent.
Call Ritika on +17215261819 for an immediate real-time availability update.
The Hills consists of 150 apartments.
You have a choice of one bedroom or two bedroom apartments.
All have wonderful views!
Very high occupancy rates in Simpson Bay for rental investment.
Construction Delivery
Building 1: 2nd quarter 2023
Buildings 2 & 3: 2nd quarter 2024
Building 4: 2nd quarter 2025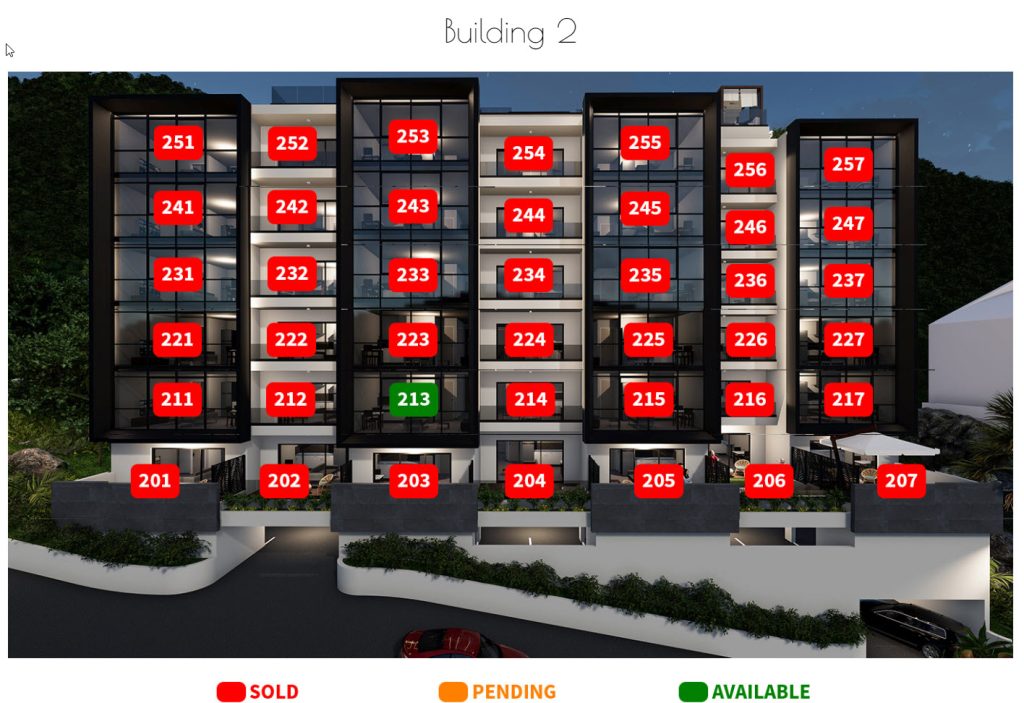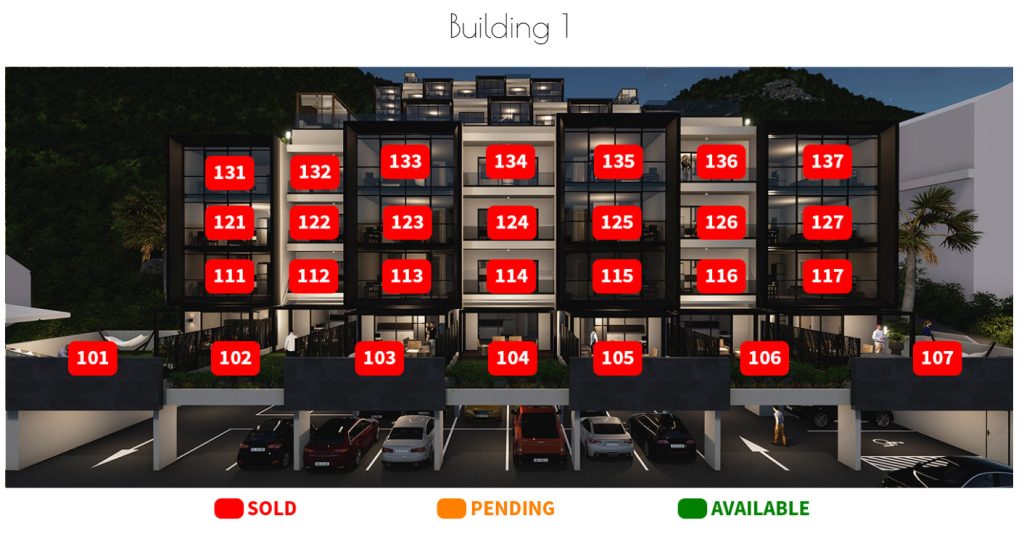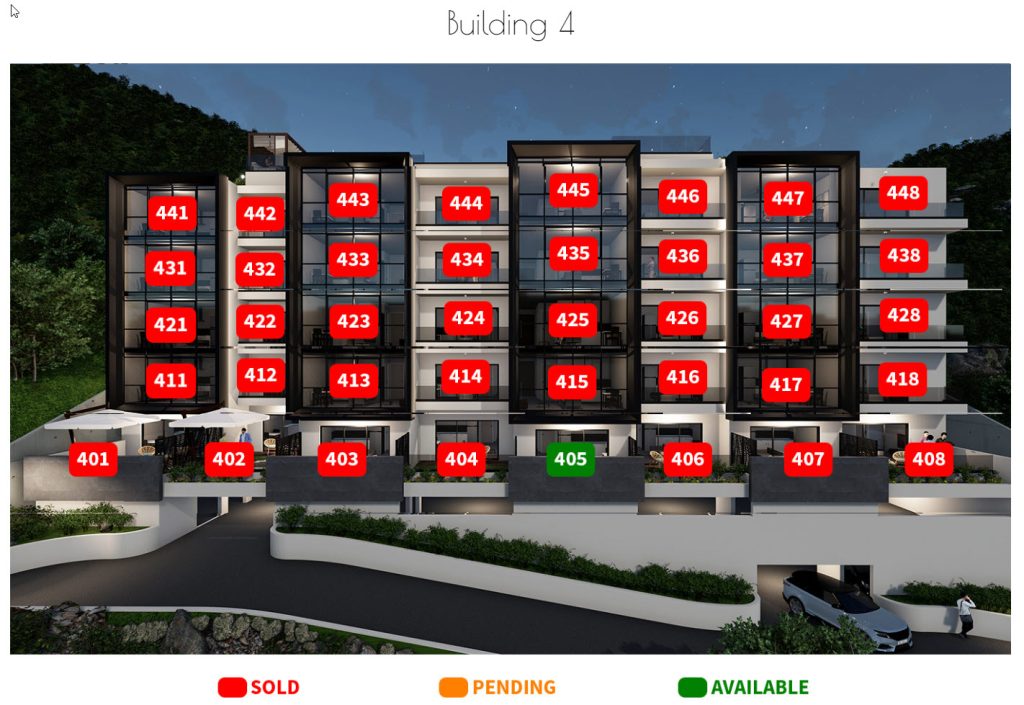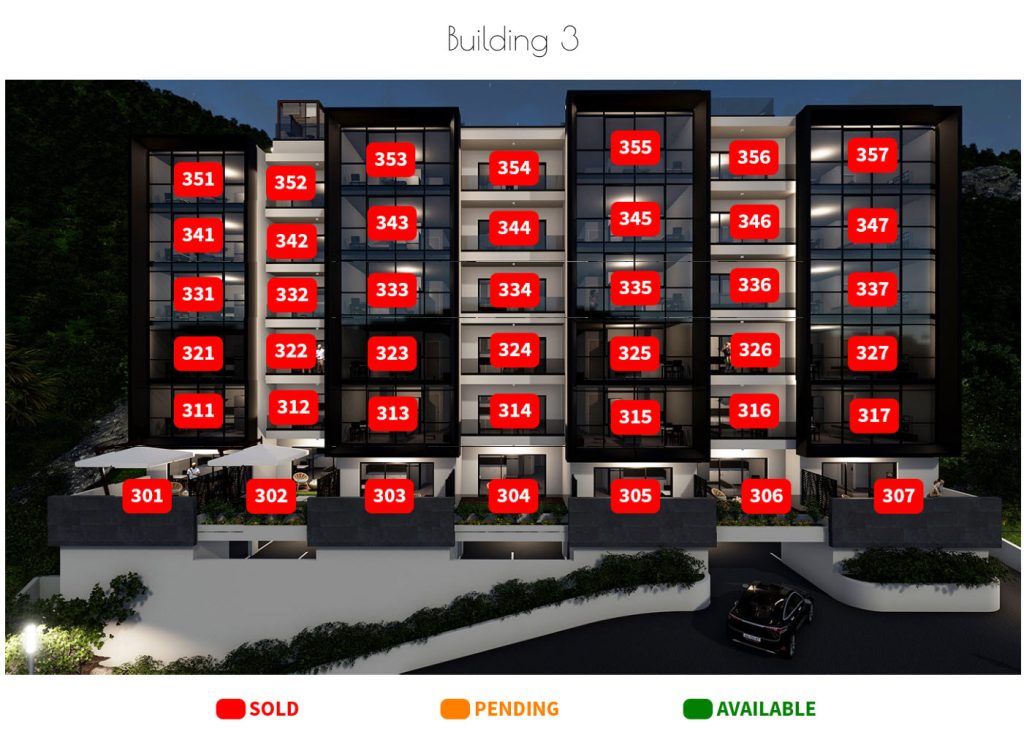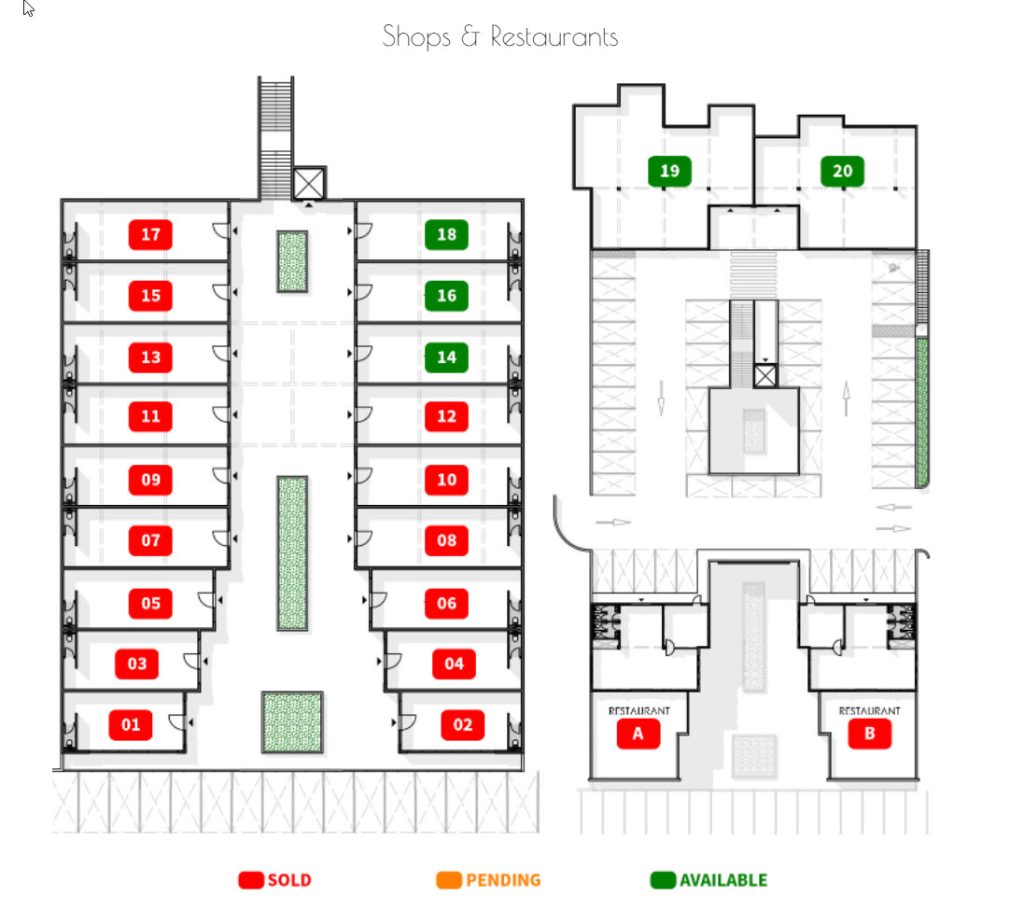 The Hills Construction Schedule
The construction site was started in October 2021. The shops and building 1 should are planned to be delivered during the 2nd quarter of 2023, the buildings 2 & 3 during the 2nd quarter of 2024, and the building 4 during the 2nd quarter of 2025.
April 2022 Construction Update Now – THe Hills St Maarten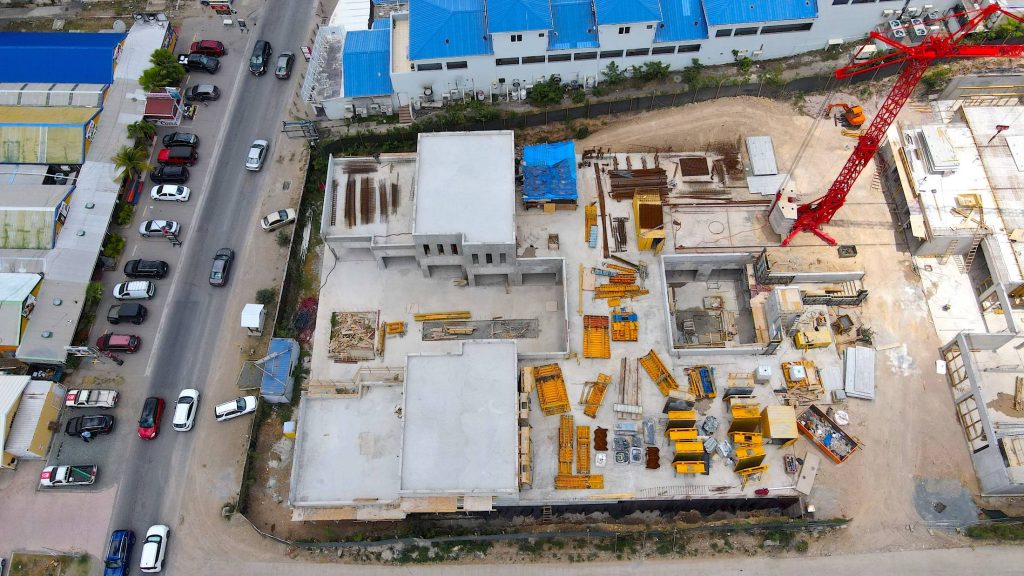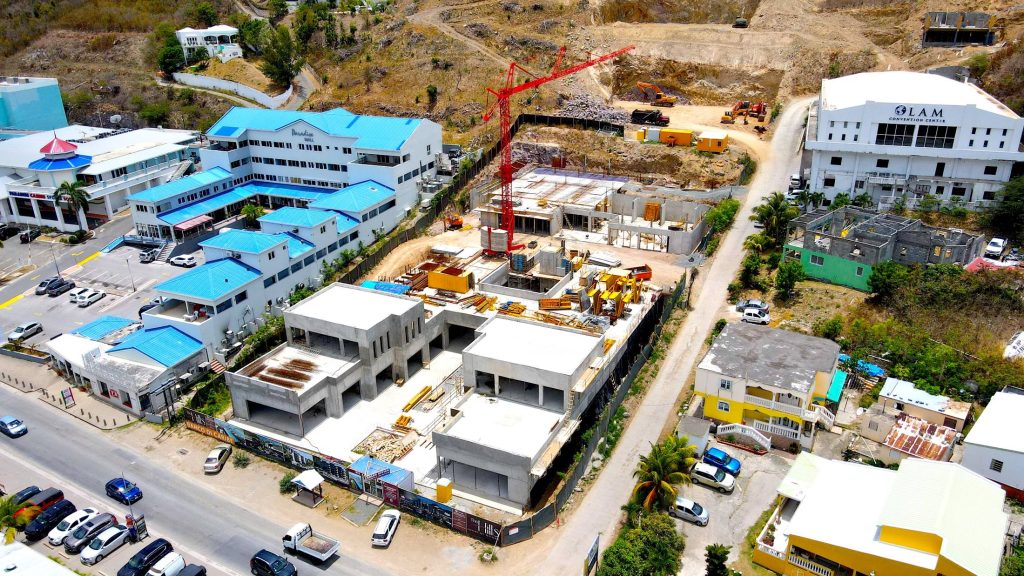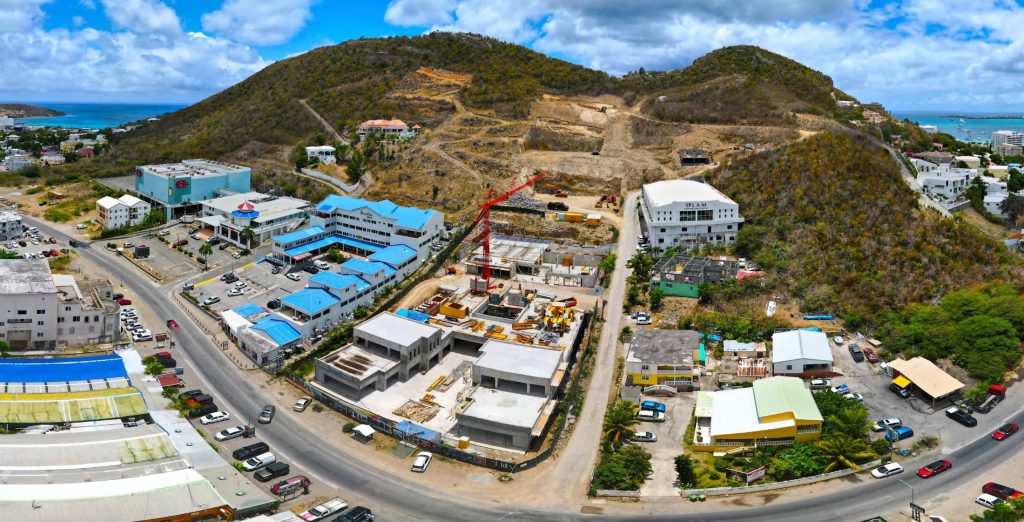 Who Owns The Hills SXM
Founded in 2005 by Frank Teboul, FT Development is a large scale development and construction company based in Sint-Maarten in the Caribbean.
Creator of completed St Maarten developments like La Siesta, Ocean Edge, The Spa at Maho, Jordan Village, Adonis Hotel, Fourteen at Mullet Bay and recently The Hills.
Frank Teboul, its CEO, has completed multiple residence projects in Sint-Maarten since 2005, covering a total of 18,000sqm. An outstanding individual and humanitarian.