New Aqua Resort & Marina Penthouse For Sale
The best penthouse views in Sint Maarten; with the mountains of Terres Basses and the blue lagoons of Cupecoy; this breathtaking multi-level penthouse offers sunset views like no other. This penthouse in Aqua Resort harmoniously blends nature with concrete for a breathtaking experience. The views are simply priceless.
Aqua Resort Cupecoy; is a new luxury development in St Maarten worth $80m with a marina and world-class amenities for the best resort experience available in St Maarten. So incredibly beautiful in architecture, the 14-story building is already attracting the best in investment from all over the world.
Located in Cupecoy, on the waterfront between Porto Cupecoy and Jordan Village, AQUA is an undeniable investment opportunity! The Aqua development consists of the construction of a magnificent 15-story building complex, with many amenities, such as an extravagant swimming pool, a marina that can accommodate the most beautiful boats in Sint Maarten,
restaurants, shops, a watersport, and a pool bar.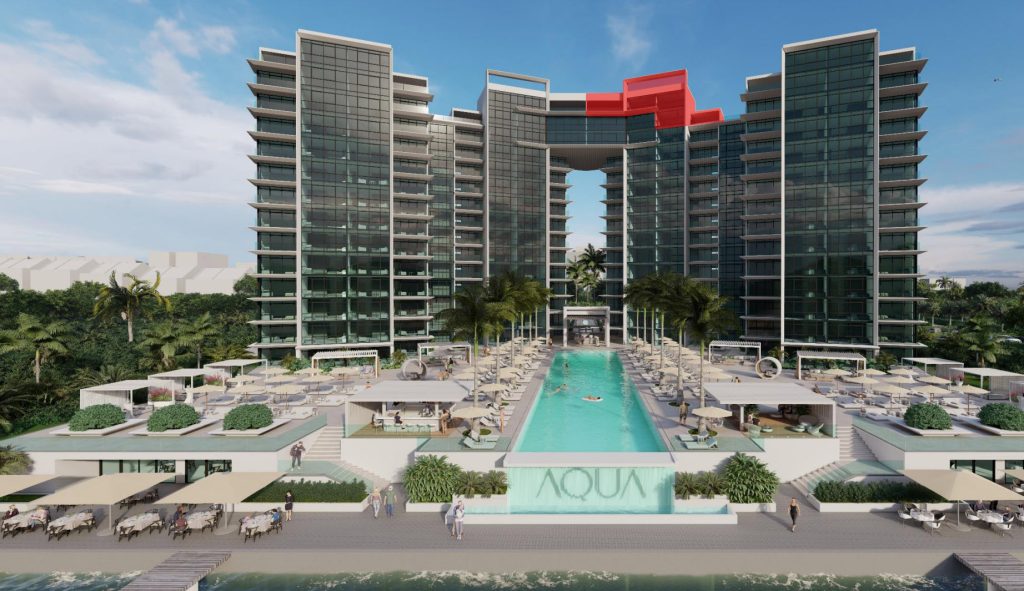 Aqua Cupecoy Penthouse For Sale
Tower B
LEVEL 15 AND PRIVATE UPPER LEVEL
3 BEDROOM, 4 BATHROOM
TOTAL SIZE: 355.54 square meters
LOWER FLOOR SIZE: 112.40 square meters
UPPER FLOOR SIZE: 243.14 square meters
USD$2,300,000
Why Buy At Aqua Cupecoy
Aqua in St Maarten offers unparalleled peace of mind and a world-class array of luxurious amenities. Imagine the smell of french croissants in the morning while you sit by the clean waters of the lagoon to enjoy the strong coffee brewed to distinction. In the evenings you will enjoy delicious cocktails and cuisine provided by award-winning lagoon view restaurants.
Onsite, you'll find a guest lounge, a pool lounge, and even a lagoon-view covered outdoor lounge featuring restaurants and boutiques. A hi-tech gym room with alternative fitness options like yoga, cryotherapy, fitness classes, masseuse services, and a concierge are available (for extra cost).
Aqua SXM also offers private and guest parking, as well as a 24/7 monitored iron gate entrance with direct access to marina and boat services.
Aqua SXM is conveniently located 5 minutes from the Princess Juliana International Airport and is also near a number of amenities in Maho, including supermarkets, bakeries, banks, drug stores, grocery stores, gyms, hairdressing salons, ice-cream parlours, massage centres, theatres, restaurants/bars, duty-free shopping, casinos, and night entertainment.
There is a mini store within 5 minutes walking distance and a larger Carrefour in Porto Cupecoy within 3 minutes driving distance. Additionally, guests are able to take a 3 to 5 minutes walk to Cupecoy Beach and Mullet Beach. For golfers, the Mullet Bay Golf Course is located 3 minutes driving away. Finally, for yoga enthusiasts,multiple studios are located nearby.
How to Buy At Aqua Cupecoy
All studios, one-bedrooms and a few two-bedrooms are now sold out!
With so much trust and reputation; this development will be backed by a number of Sint Maarten banks and will offer easy finance or full cash options. A Reservation Agreement is executed upon receipt of 10% of the property value.
To reserve this unit you pay only 10% now.
The rest of the funds are paid in Construction Stages until the completion of the development.
Send a Quick Message to 'reserve a penthouse at Aqua'.
Aqua Resort & Marina Association Fees
With amenities like a marina, world-class pool lounge, high-speed lifts, common area maintenance and gym facilities; the association fee of $6 per square meter per month is very low.
Aqua Resort Cupecoy Three Bedroom Penthouse Floor Plan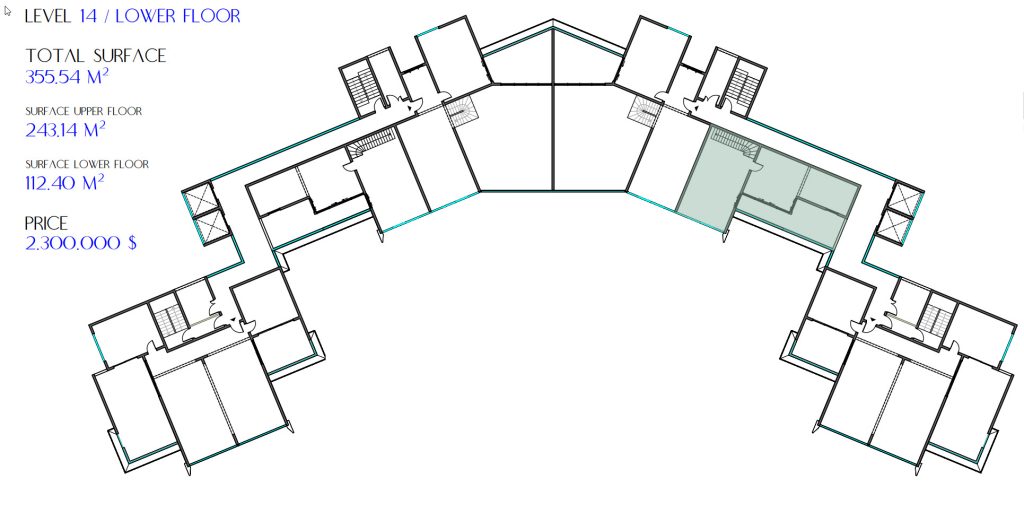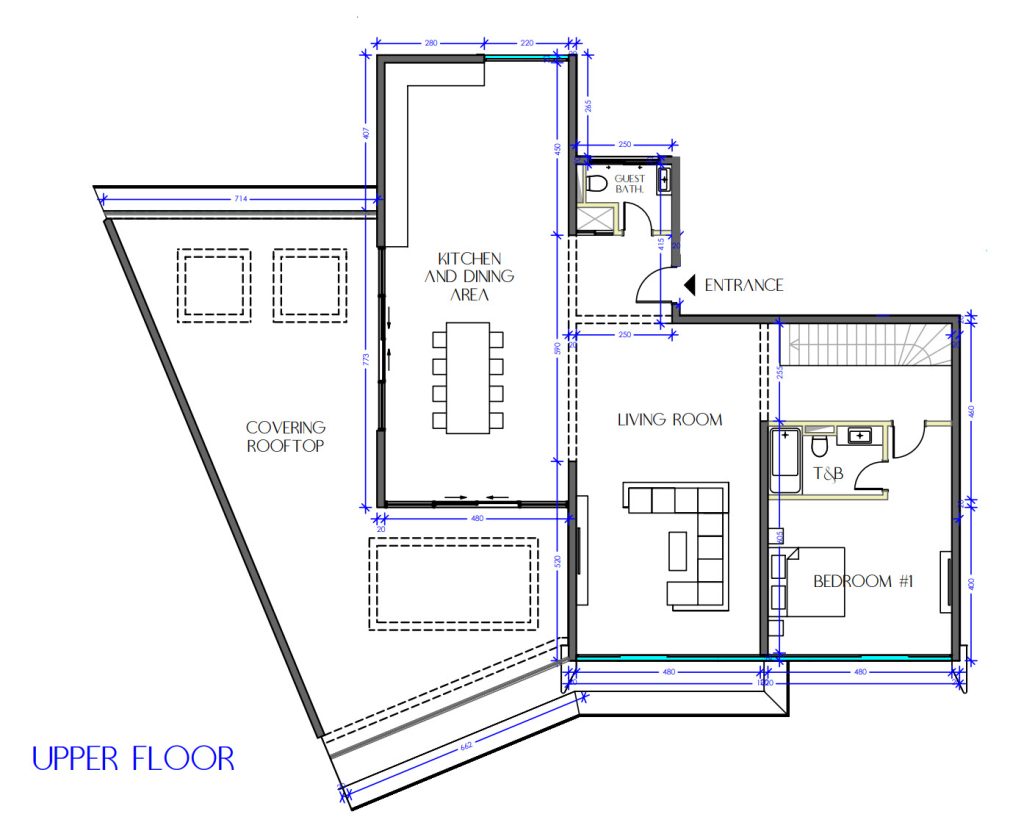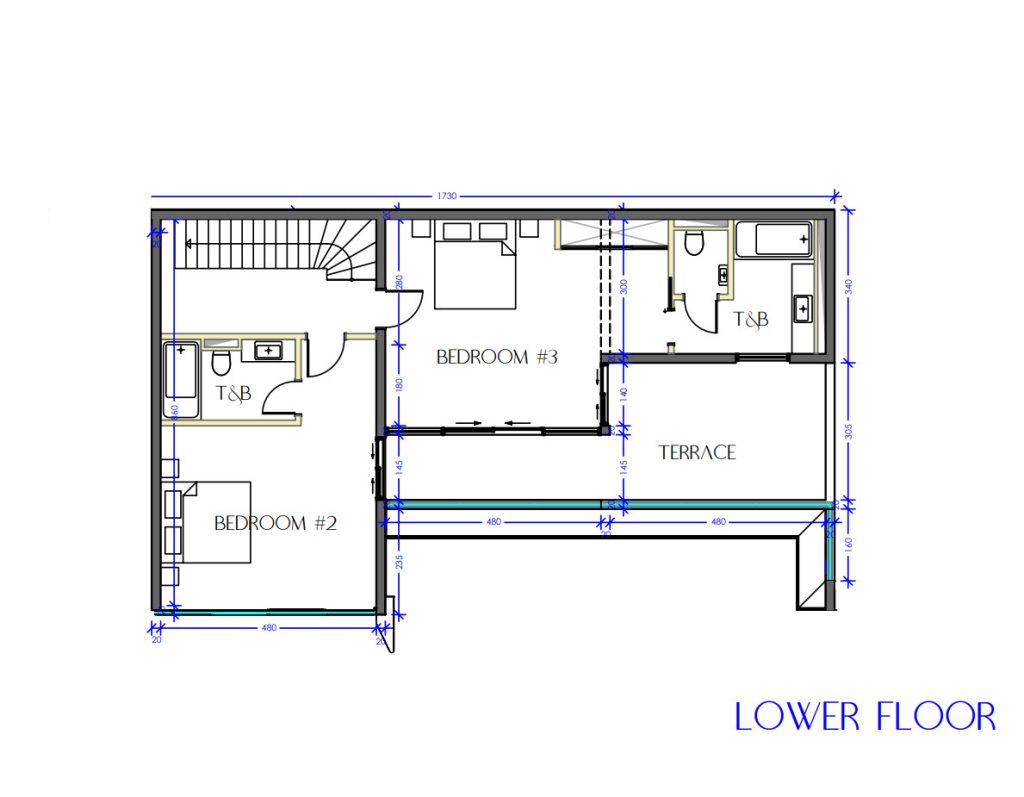 Ceiling heights range from 250 to 270 cm
120×120 cm flooring tiles
Deep terraces with panoramic views of Cupecoy and Terre Basse
Floor-to-ceiling glass windows and sliding glass terrace doors
Designer FULLY EQUIPPED kitchens WITH mirror backsplash
Wardrobes sliding doors
Luxury bathrooms featuring double vanity and LARGE italian shower
Laundry zone with combo washer and dryer
Wooden arch decoration
Standard recessed spot ceiling light
Optional Upgrades At Aqua Cupecoy
Living room and bedroom wallpaper
Dedicated parking with additional boat lift
Turn-key furniture's and pendant lights package
Cupecoy, Sint Maarten
What a location! Right in the heart of Cupecoy, the most sought-after district in Sint Maarten.
Aqua Cupecoy is located on The Golden Coast of Sint Maarten, in the most sought-after district; Cupecoy. The place where the magic happens, where the sun sets in oranges like no other.
You are only 5 minute's walk to Cupecoy Beach, and 10 minute's walk to Mullet Bay Beach. Restaurants, supermarkets and French Croissants are just 5 minutes walk from your doorstep!
Located near the French border, you have access to the pristine beauty of the French side with the upscale neighborhood of Terres Basses in the vicinity offering a protected nature zone to maintain the beauty of your ocean views.
Uniquely this location is simply 3 minute walk to Canadian International School (CIA); making this the PERFECT location in St Maarten for a family looking for safe, fun and private setting.
Already a success story in St Maarten.
Aqua Resort & Marina
A Cupecoy marina lifestyle like no other. Offering world-class marina facilities for mega yachts already using the channels. Aqua Resort Cupecoy is offering the largest residential marina development in St Maarten. This is a real statement for luxury real estate in St Maarten.
Location of Aqua Resort
Just 5 minutes walk to Cupecoy beach, restaurants, casinos, and international supermarkets! Making Aqua Resort the best location in St Maarten and Saint Martin! The calmer waters of the lagoon offer a tranquil atmosphere to relax and completely get absorbed by the lifestyle on offer at Aqua.