AquaMarina Two Bedroom Condo For Sale
I present to you a modern AquaMarina 2 bedroom, 2.5 bathroom condo. Aquamarina condos are known to have large square footage and feature a number of balconies and ocean views. Security and amenities are the best in St Maarten.
July 2022: Available now.
Motivated owner, quick sale wanted.
Call Ritika on +17215261819.

This beautiful and luxurious St Maarten condo is located in the AquaMarina Tower X in the upscale community of Cupecoy and behind the fun Village of Maho!
AquaMarina, Maho
AquaMarina has incredible elevated scenic views of both the Dutch side & French side (St. Maarten and St. Martin). There are two outdoor patios for entertaining, dining or just for drinks to watch the beautiful sunsets. You can relax in the luxurious infinity pool, sipping on your champagne under the starry night sky.
With 24-hour security, this very private and gated waterfront community has set the standard for gated developments. Did you know AquaMarina has FIVE security guards at night?! There is no need to join and pay for a Gym membership, this community has a very large fitness centre that has all of the fitness equipment equal to a nice commercial gym. In addition there is even a sauna, and the large outdoor infinity swimming pool.
Aqua Marina is more than a community it is a Lifestyle! Offering many upscale and first class amenities such as: concierge services, on-call 24-hour medical assistance, water taxi service from its private marina to Marigot on the French side, grocery delivery service, maid service, chef and catering services.
Although very private, you are ideally located just a few minutes from excellent Duty- Free Shopping in the village of Maho, some of the best restaurants, bars and live music on the island of Sint Maarten/Saint Martin, Grocery stores, plus casinos and other fun nightlife. It is also only five minutes to the Princess Juliana International Airport and just a 10-minute drive to great French restaurants and fun beaches on the French side.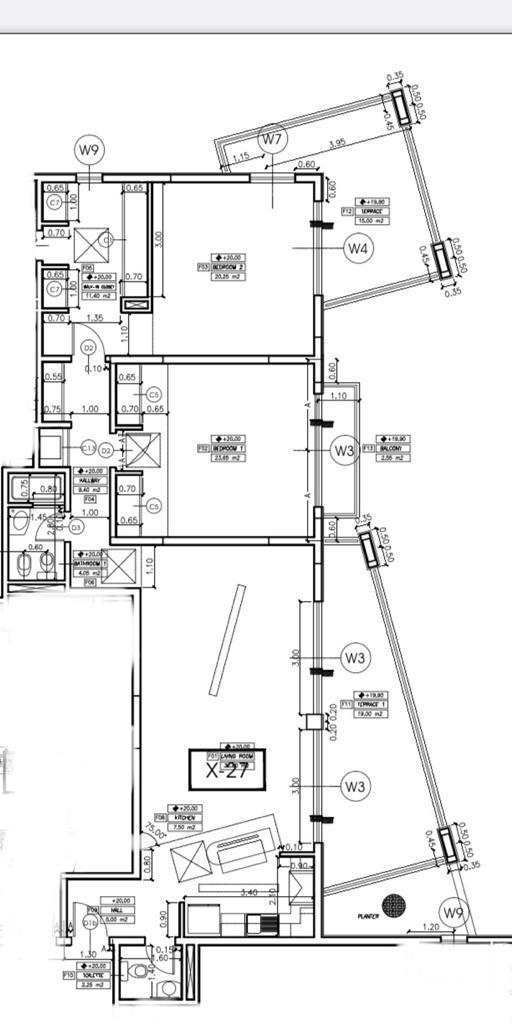 Aquamarina Condo Features
AquaMarina two-bedroom condo.
Two bedrooms, two and a half bathrooms.
Large size. 1500sqft or 140sqm not including the 3 private balconies.
Both bedrooms have their own private bathroom suite and balcony.
All windows have auto hurricane shutters with the small one in the master closet area being manual.
The master bedroom and shower area have been upgraded with a much larger bath room and white floor tiles.
The original water heater tank has recently been replaced with a tankless heating system.
All AC units have been recently serviced.
In the Kitchen the owner just installed a new extractor and microwave. Cooker, oven, dishwasher and fridge freezer.
Washer / dryer is in the hall way near the second bathroom
100% concrete structure with no damage from the strongest recorded hurricane. Tried and tested; the best in St Maarten.
The lounge has 2 large patio doors facing West towards the sunsets Mullet Bay and Maho.
The two bedrooms also have a set of patio doors facing west.
Association Fees are $634 per month. FULL hurricane insurance coverage for the apartments is $394 per month which includes all the grounds and AquaMarina property, dock, generator, lights gym, sewage plant and other maintenance costs.
AquaMarina condo for sale in Cupecoy
AquaMarina Community Improvements
New auto start generator, new sewage plant equipment, new street lights.
15 new security cameras around AquaMarina.
New elevators are being installed in both towers within the first 6 month of 2021.
The lobby's have recently been updated to a very high standard.
The main pool has now been heated and highly upgraded.
All new rolling shutter garage doors have been installed.
Hurricane shutters have been installed on all lobby doors.
Aquamarina also has 5 security guards with one on days and 4 on nights.
Also, Aquamarina has 3 full time gardeners.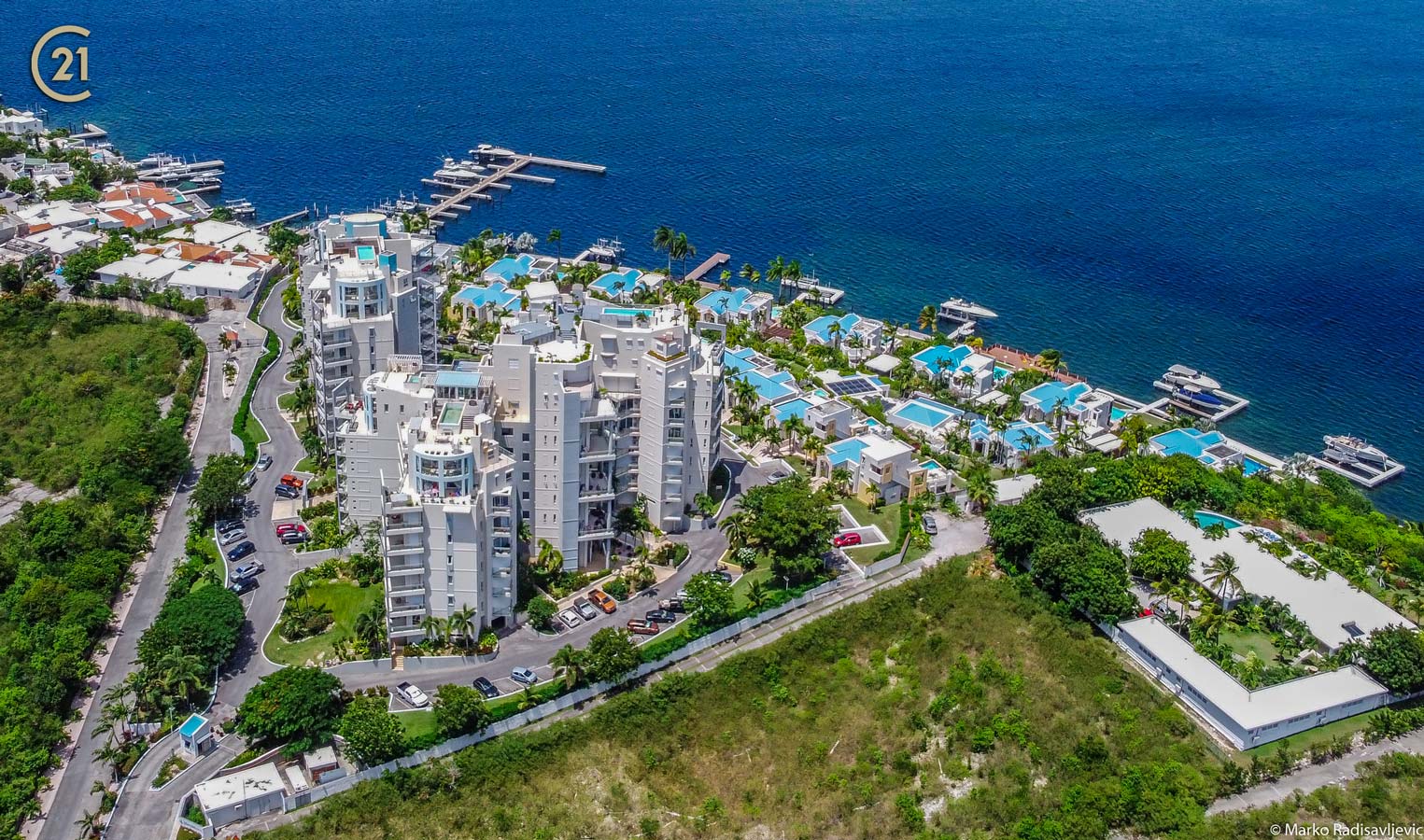 AquaMarina rentals are very lucrative if purchased as investment property. AquaMarina has virtually 100% positive reviews from guests. This gives you an edge when calculating your financials.