Colebay Two Bedrooms Pre construction Condos For Sale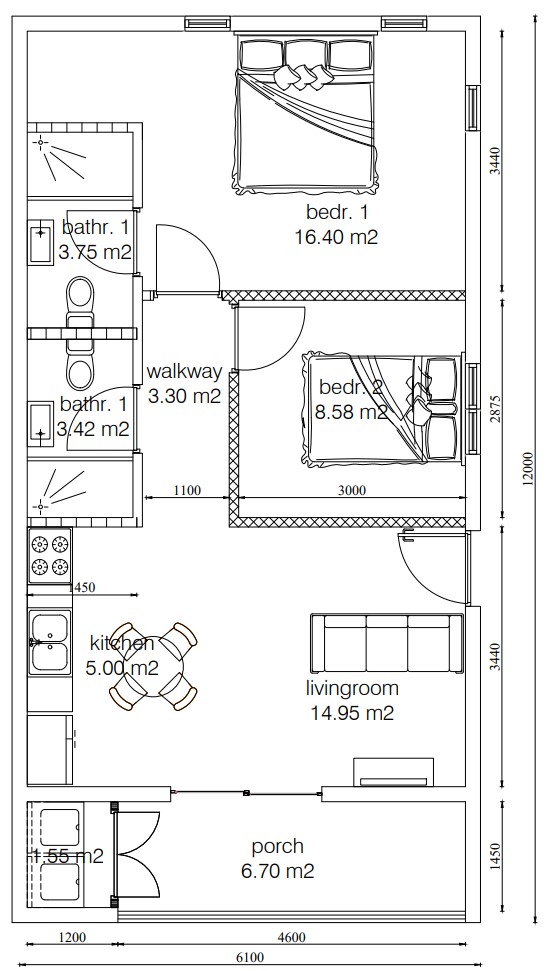 Sitting on 18 acres of Hillside land facing the beautiful unobstructed view of the Simpson Bay lagoon and newly constructed causeway bridge.
Cole Bay condos will be developed in 2 phases, with phase 2 following phase one in quick succession. The development will be a gated community. The perimeter fencing will be of rock walls attractively designed to lend to the aesthetics of the community.
The development will be modern contemporary style, utilising stack lines as the essential thread running through all the buildings. All roofs will be of cast concrete that will lend to more comfortable interior temperatures and to the strength of the structure that will exceed age requirements of the building code.
Interior: The interior will be painted in natural colours. Two assigned parking spaces will be allocated to each unit within the development.
Common areas: The common areas will be landscaped and maintained by the developer through the Home Owners Association, whose work will be funded by $150 per month fee. The state of the art 24 hour security surveillance of the entire property will add value to the community and each individual unit.
This is your chance to own your piece of paradise! Stop renting! Buy now!
New Development In Cole Bay