Charming Four Bedroom Guana Bay Villa For Sale
A large Guana Bay estate with 2.1 acres of tropical gardens and a three-bedroom villa plus one-bedroom guest apartment is available for sale.
One of the largest estates in Guana Bay, St Maarten with 8510 square meters of land and fully manicured gardens plus a huge car garage on the property. This is a unique luxury villa offering views from the best position in Guana Bay.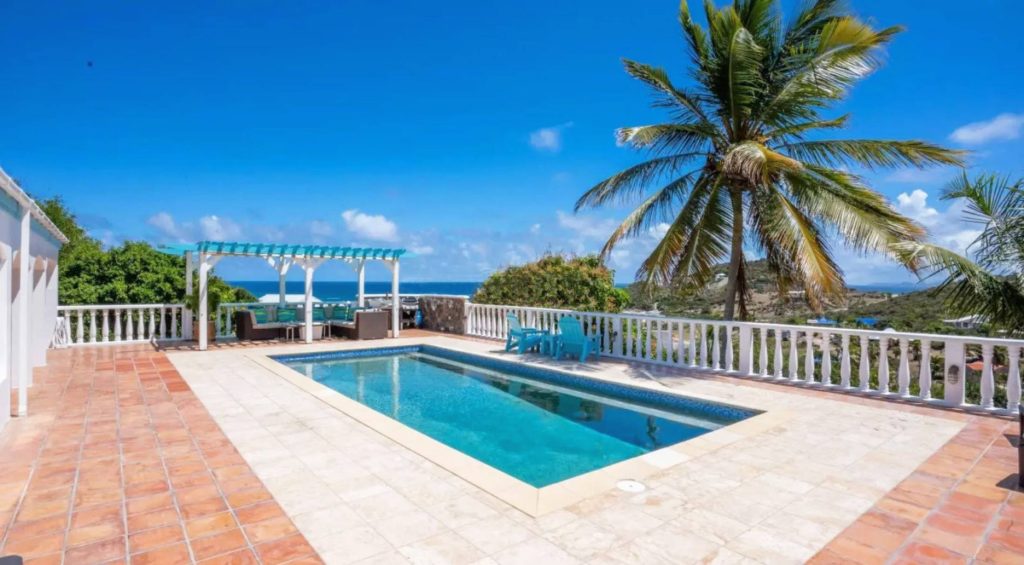 Guana Bay Villa For Sale
One of the best features of this villa is the extended terrace and pool lounge offering a large outdoor area for events and parties. Stunning location!
The main three-bedroom villa is designed all on one-level, offering luxury scale spaces and ocean views. This is an incredible must-see property.
Facing east, you have views of St Barths and the famous easterly breeze that St Maarten is famous for. The connection with nature is beautiful on this side of the island.
Guana Bay offers the only natural pool accessible via a hike. With exceptional swimming waters, Guana Bay is a paradise for ocean lovers!