Oyster Pond's Best Villa For Sale
Six-bedroom estate in Oyster Pond, St Maarten for sale.
Oyster Pond Villa, An impressive estate! This is an absolute masterpiece of an architecture. It has the main hall that features through views, large ceilings and brain-melting views!!! Honestly every time I am here I resist very hard to just jump on the couch and thank my life for this moment. I will implore that you come and view this villa just for the experience. You will feel the warmth as the house embraces your senses. Call me to feel the magic.
Bring your signing pen 🙂
Oyster Pond Sailors Heaven Villa, St Maarten is located in the exclusive Oyster Pond estates, which is home to several exclusively luxurious villas in St Maarten. For a St Maarten villa , this Oyster Pond villa for sale is in a prestigious Oyster Pond Estate and occupys prime position in this world-class location.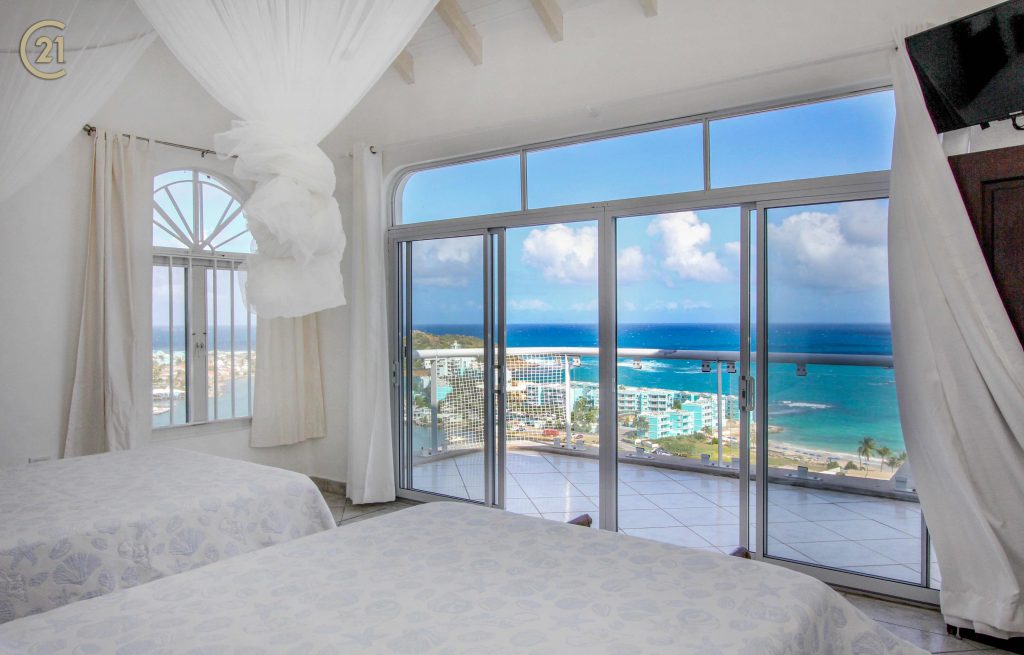 Five bedrooms and five bathrooms in the main residence.
Key feature: probably the most expansive ocean views in Oyster Bay yet with complete privacy!
One bedroom apartment
Private Pool
Short drive to beach or resort.
Large covered terrace extending outwards without a shade for dramatic views and soft breeze.
East facing, sunrise and moonrise views with St Barths in the background.
Oyster Pond is renown for its upscale dining and amenities at Oyster Bay Beach Resort
Oyster Pond Villa
Well maintained with large contemporary living areas including a dinning room table that sits 12, everyone can come together in the evening to share their various adventures. The Oyster Pond villa boasts a beautiful view across the ocean to St Barth's which is quite a site in the night with its twinkling lights in the black of the ocean.
Six bedrooms all have ensuite baths. Ceiling fans as well as individual air conditioning units in each bedroom. You can rest in the gentle trade winds ocean or if you prefer a greater contrast to the heat of the sun you can enjoy the chill of a/c. Fiddlers Green can accommodate up to 12 adults, or up to 20 in total with your younger family members.
Around The Villa
The downhill walk and is quite quick, but the walk back up the hill will take at least twice as long. Dawn Beach will give you access to some of the best snorkeling on the island. At the far end of this beach you can walk to a gourmet dinner and gambling at the Westin Hotel.
Dawn Beach – 3 min drive
Gibb's Bay Beach – 10 min drive
Guana Bay – 10 min drive
Coralita Beach – 5 min drive
Coconut Grove Beach – 20 min drive