Maho Apartment Building For Sale – Make Any Offer Now
Right in the heart of Maho, Sint Maarten we have an apartment building with 20 apartments for sale! The whole building is included with all titles and rights.
Building needs some maintenance work, but mostly cosmetic.
Super Deal. Motivated Owner.
Contact Ritika on WhatsApp today: +1721 526 1819.
This is going to sell fast.
Ready rental income!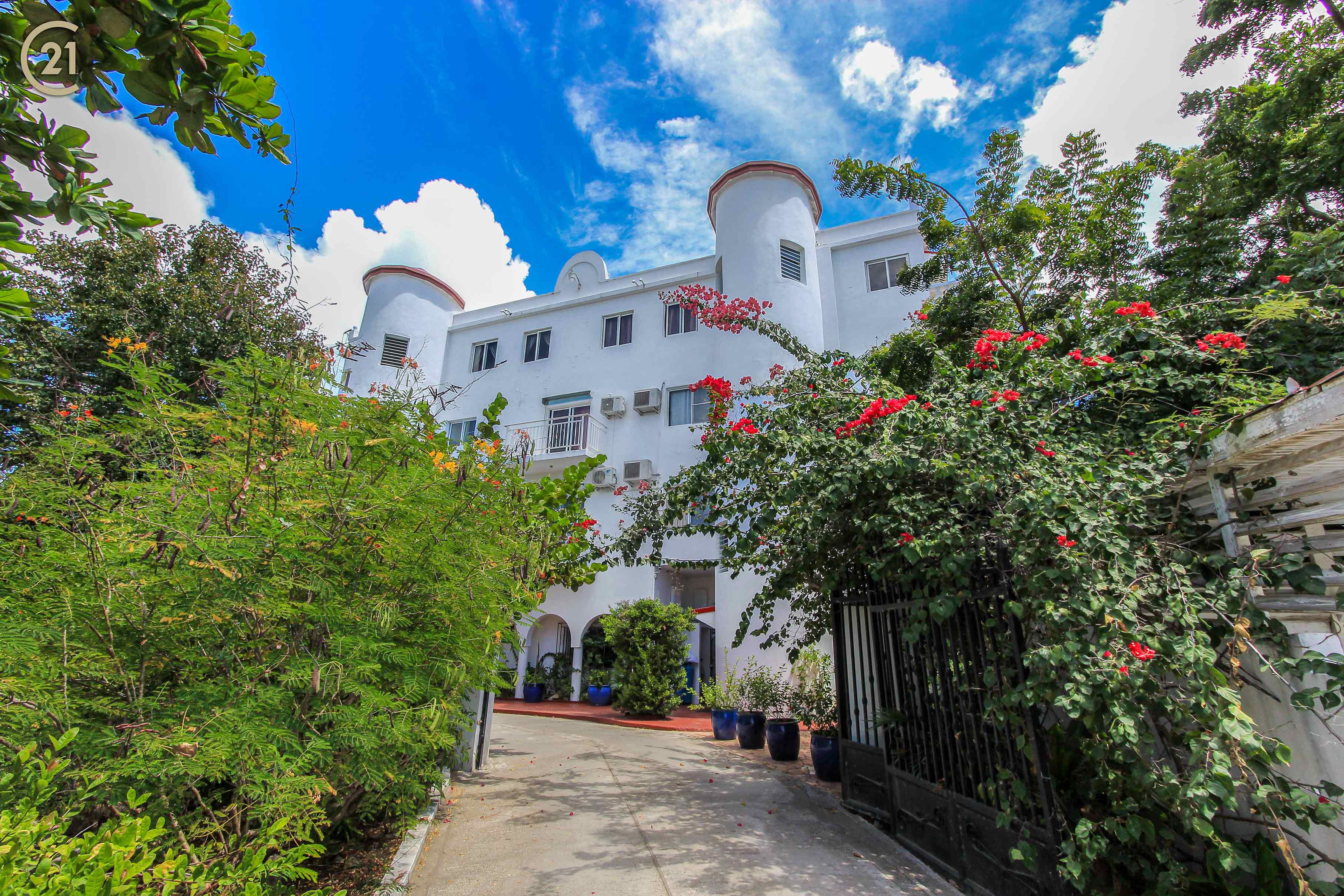 The Property is an apartment complex building of 18 apartments and 2 Penthouses located inside the heart of MAHO BAY which is the Center of the touristic area of SINT MAARTEN ( the dutch part of the Island of SAINT MARTIN in the CARIBBEAN ) just in front of SONESTA MAHO PLAZA, RESORT and CASINO, the largest hotel on the island ( 600 rooms ).
Within walking distance of the apartment building, you'll find 4 other successful hotels, 2 casinos, more than 10 restaurants, boutiques, a golf course a spa and 2 world famous beaches: Maho Beach which is worldwide known because of the airplanes flying over to land on the close airport and the stunning Mullet beach, the best beach on the Island.
The improved surface of the Property is 1313 square meters + 300 square meters of terraces above the Penthouses.
The apartment building is divided into the following:
2 Penthouses each 3 bedrooms, 3 bathrooms, 150 sq m living space with living room and dining, a kitchen, a laundry, 2 terraces; 37 square meters for the first terrace and 150 square meters the second terrace on top.
6 two-bedroom apartments: each with 70 square meters living space.
1 one-bedroom apartment with 65 square meters living space.
6 studios with 45 square meters living space.
2 smaller studios with 30 square meters living space each.
Parking and Garden area with 1600 square meters.
The total plot of land is 1905 square meters and can be divided.
Located on a " Commercial Zone" gives the possibility of an hotel or condotel business.