Indigo Breeze Oceanview Condo For Sale
Indigo Bay Two Bedroom Condo For Sale.
Update October 2021: This stunning condo is available now!
Indigo Breeze is a two-bedroom, two-bath condo located in the 165-acre Indigo Bay development. The Indigo Bay condo is very modern and is being sold fully furnished and turn key. A split floor plan means the two master bedrooms are on the opposite ends of the unit, providing added privacy. Both bedrooms have sliders that open up to a terrace with an expansive valley and The Caribbean ocean views. The kitchen and living room areas are open concept with a modern design and perfectly set up for entertaining. A common pool and pool deck with sun loungers is a few seconds walk from the front door. This Indigo Bay condo is a great match for short term rentals via AirB&B, VRBO or other rental platform.
Indigo Bay Condo For Sale
Indigo Bay is a beautiful luxury development with panoramic Caribbean sea views. Probably the best-gated community in Dutch St Maarten for luxury condos! All new access roads, gated entry and manned security, a beachside restaurant and a planned future hotel with amenities are just some of the highlights that make Indigo Bay a desired and demanded area in which to live.
Indigo Breeze condo is specifically located in the Indigo Green section of Indigo Bay. Indigo Green sits at the top of the valley offering fantastic Caribbean views and privacy, within just a short 2 or 3-minute drive down to the beach.
Construction at Indigo Green uses high-tech building methods including high-efficiency climate control systems and insulation characteristics which result in lower energy usage and costs, as well as low E high impact windows and doors.
Indigo Bay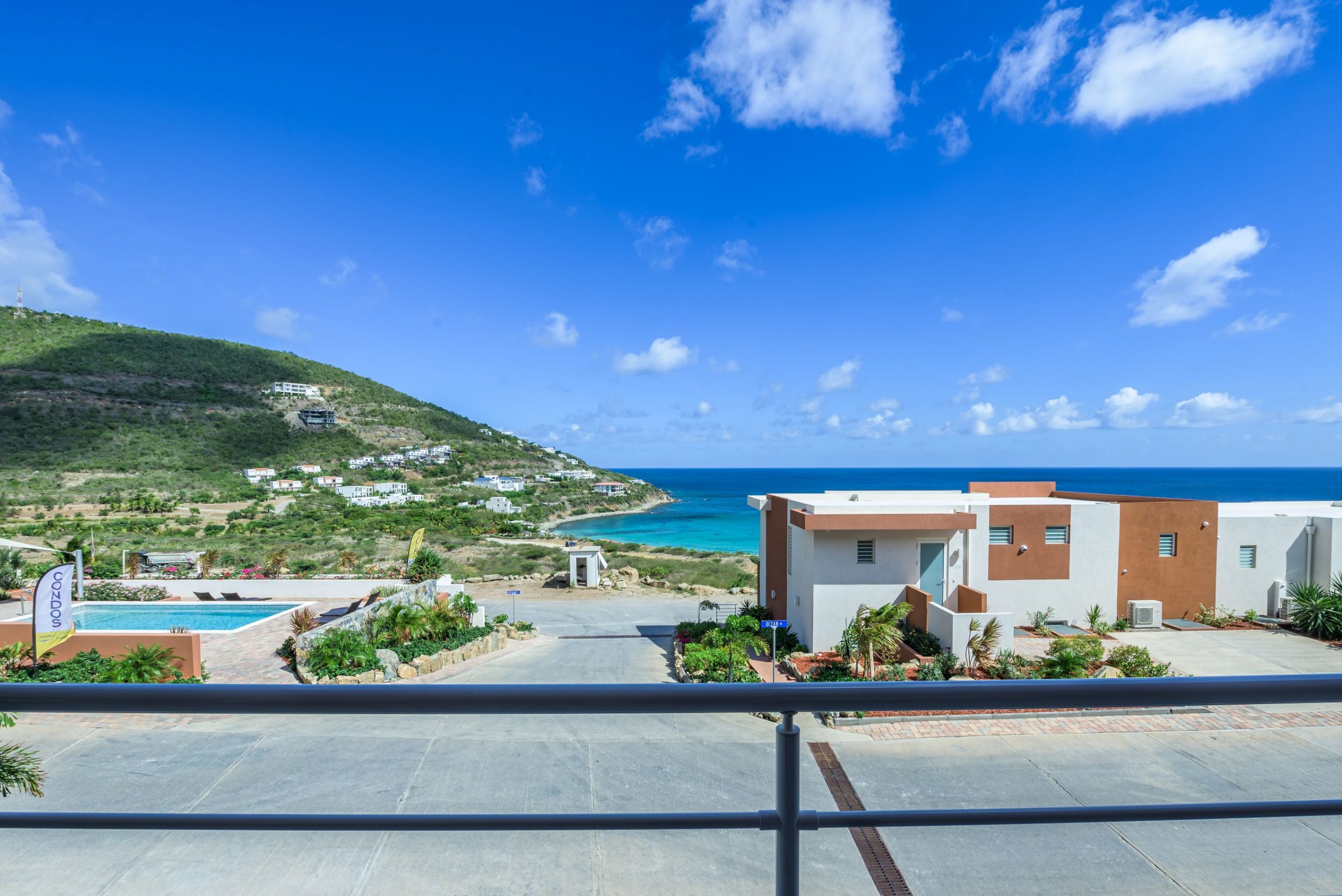 2 common swimming pools
Fully Furnished
24 hour security
Gated premises
No Property Taxes
Ocean views
Sunset view
Saba island view
Hurricane Shutters