Pelican Key Three Bedroom Villa For Sale
Located just steps from La Vista Resort on lucky Jade Road, this Pelican Key villa was bought by the first couple that saw it. Being in the business as an architect and a realtor, the couple loved the quirky features including the spiral staircase and the triangular rooms. In their words; "Yes there is a bit of work to do, but we love the character of the property. Everything else we have seen has been ordinary."
Unfortunately Covid strikes and they couldn't complete the sale. Which leaves an opportunity for you!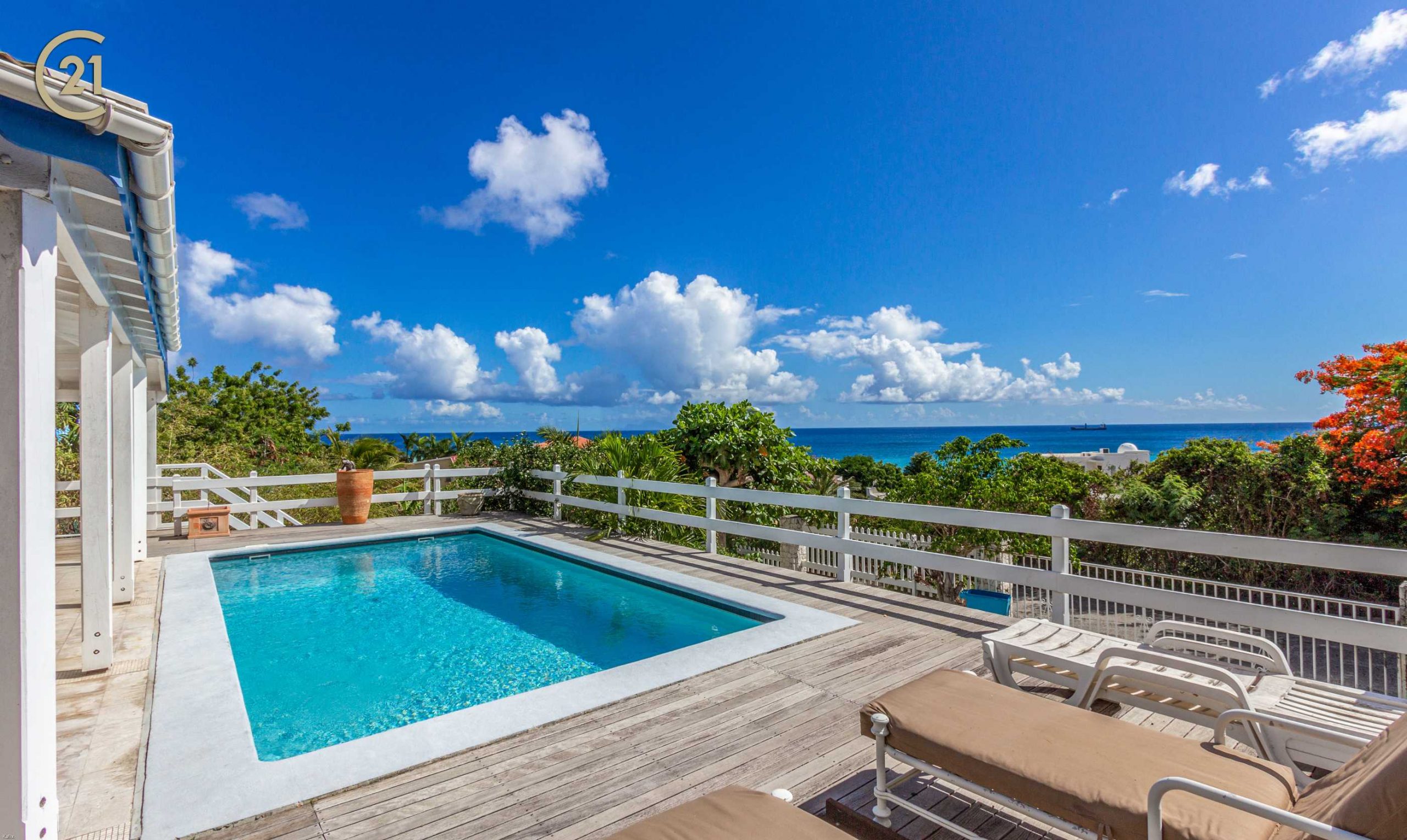 I love being in Pelican Key, the vibe is just so friendly and safe. So don't hesitate to call me to view this villa, it would be a pleasure.
To call me, phone number is +1721 526 1819 or just send me a Quick Message here now.
Pelican Key, St. Maarten, is a sought after location due to the proximity to the azure blue waters of the Caribbean sea, the closeness to all amenities and the safety and friendliness of this tourist hotspot.
Pelican Key Villa Appraisal:
This St Maarten villa is a three (3) bedroom, three (3) bathroom two-story detached house situated on the southern part of the island of Sint Maarten in Pelican Key.
Electricity, water, cistern, swimming pool and generator are available at the fenced-in property.
Parking for two cars is paved with an easy access.
About The Building
The property is located at Jade Road in Pelican Key. All roads leading to the villa are well paved and lit at night.
The Pelican Key villa is a two-story detached house consisting of:
Three (3) bedrooms
Three (3) bathrooms
Kitchen
Living room
Office space
Covered terrace
The Pelican Key villa is two-story detached house. There is a big covered terrace with a swimming pool at the close vicinity of the St Maarten villa. The kitchen is fully furnished and it includes stainless steel appliances and a bar area. Sliding doors that are leading to covered terrace are protected by wooden hurricane shutters. Each bedroom is equipped with AC unit (split type) and a ceiling fan. Each room has either aluminum fixed or louver type windows. Interior doors and frames are made of wood and the entrance door is made of aluminum.
Construction and Finishing
All structural and separation walls are constructed of concrete blocks.
The roof structure is constructed of wood and covered with zinc sheets.
Construction quality of the villa can be classified as good.
Floors inside the villa are tiled with marble tiles at the ground floor and ceramic tiles at the top floor.
Pool deck is covered with wooden planks.
Walls in all bedrooms are plastered and painted and in the bathrooms tiled with ceramic tiles.
There is concrete spiral staircase leading to the top floor of the villa.
Certain parts like waterproofing could not be directly verified during the inspection.
Possible List (but not limited to what exposed) of defective parts of the Building:
There are no noticeable defects in the building.
Market Value of Pelican Key Villa
Taking the land value and building value the Appraisal reports a market valuation of $660,000.