Point Blanche Apartment Building For Sale
Century21 exclusively presents for sale in Point Blanche; a three-level residential apartment building with a main three-bedroom apartment and 2 lower one-bedroom apartments.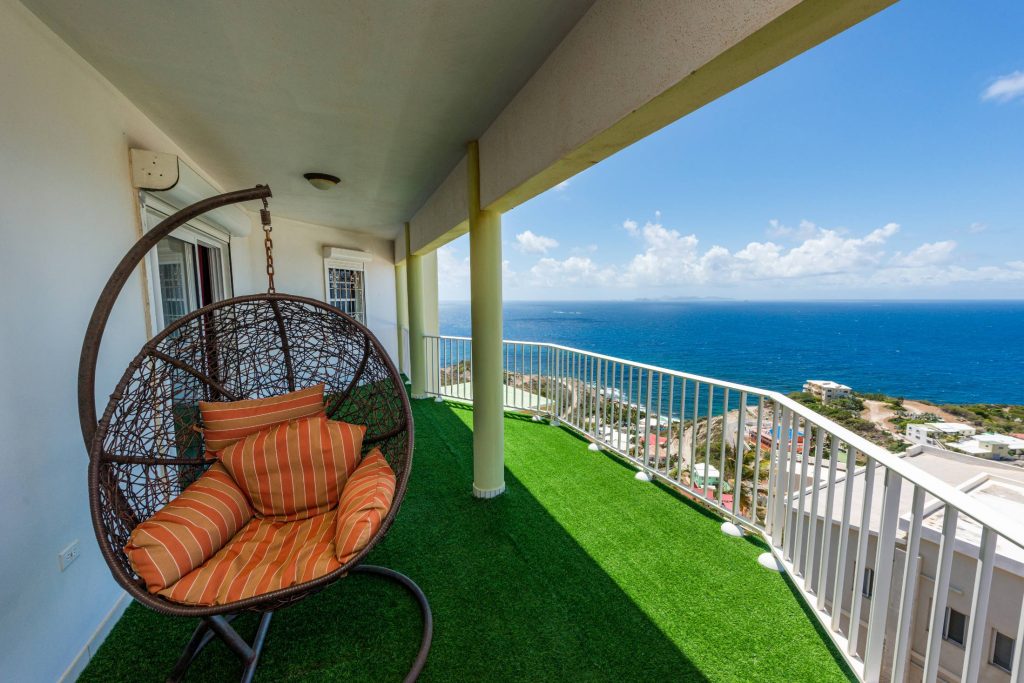 Point Blanche Building For Sale
A 3‐level 3‐unit residential apartment building on 606m2 of land in Point Blanche with a total roofed area estimated to be 473m² (all levels).
The main apartment is located on the upper level, with one of its three bedrooms sitting below to the rear at the mid‐level, accessible via an internal staircase and useable as a lock‐out.
The mid‐level also contains a 1‐bedroom apartment to the front, with another 1‐bedroom apartment located at the lower level.
Each of the apartments have a large terrace (accessed from living room) and small terrace (accessed from the master bedroom).
A cistern and a storage area located below the lower level south terrace.
Parking is available roadside at the upper level north side of the building.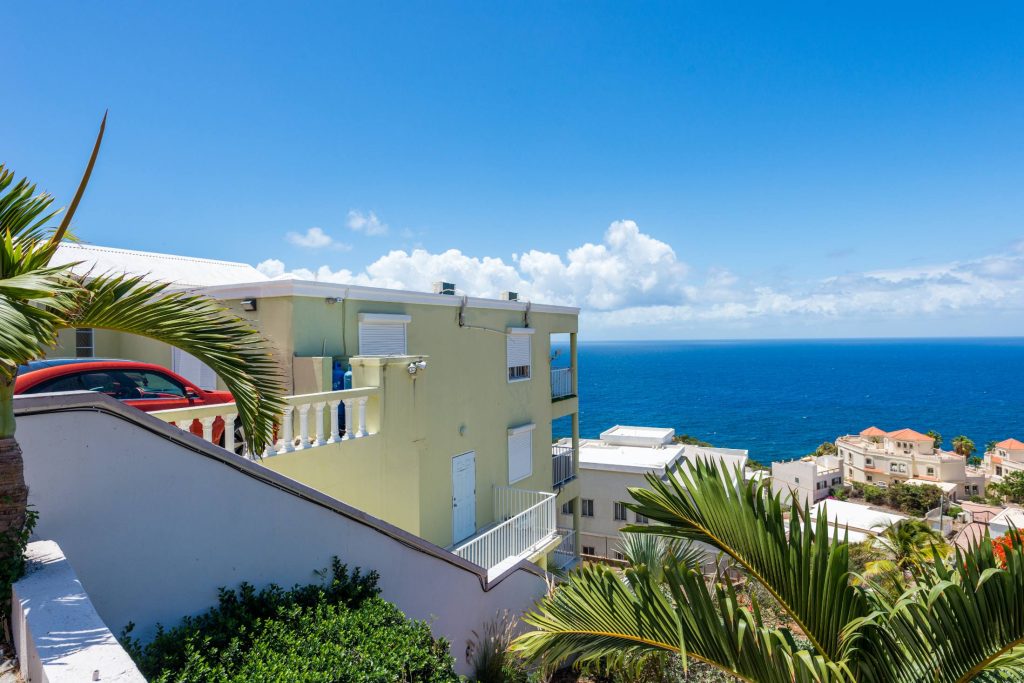 Estimated Monthly Income
1 Bedroom mid-level will rent long-term for $1350 per month.
1 Bedroom lower level will rent long-term for $1200 per month.
The main 3-bedroom house would generate an income of $2500 per month.

Point Blanche Building Floor Plan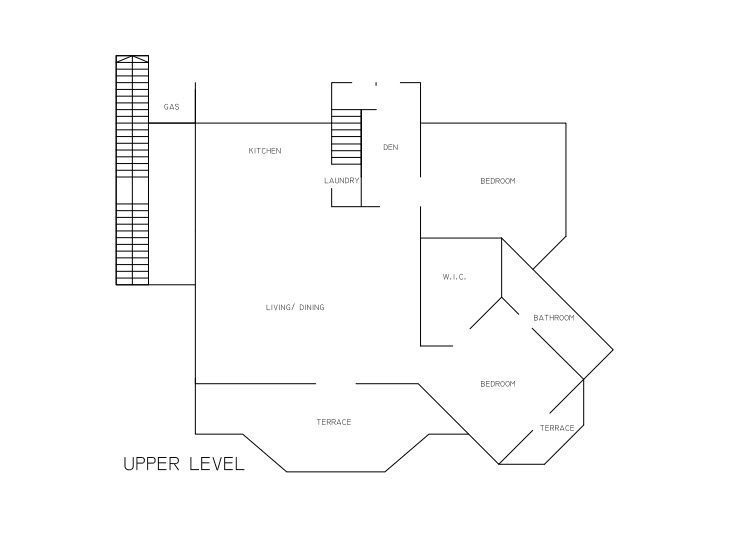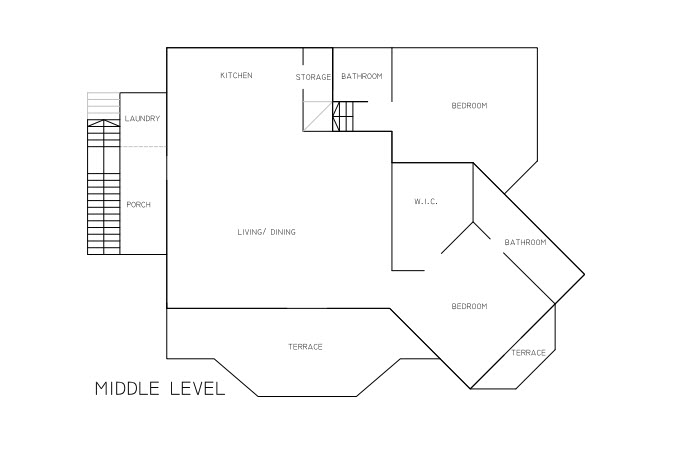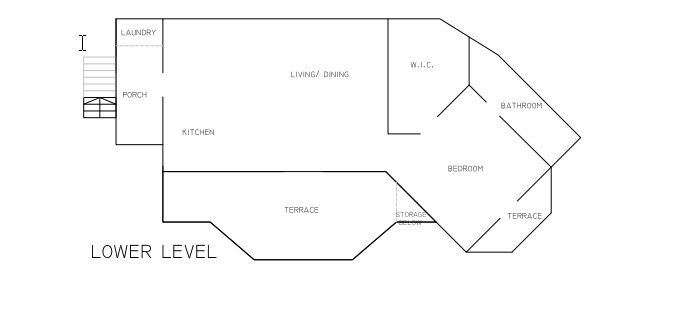 Size of Point Blanche Apartment Building
The total livable area of the apartment building is 473 square meters or 5091 square feet.
STORAGE: 1 m2
INTERNAL HABITABLE: 86 m2
COVERED TERRACES: 35 m2
INTERNAL HABITABLE: 143 m2
COVERED TERRACES: 31 m2
INTERNAL HABITABLE: 148 m2
COVERED TERRACES: 29 m2
Upper Level
3 Bedroom Apartment
Living room: Yes
Den: Yes
Kitchen / Dining: Yes
Bedrooms: 3
Bathrooms: 3
Walk-in Closet: 1
Terraces: 2
Laundry: Yes
Lower Level
1 Bedroom Apartments
Living room: Yes
Kitchen / dining: Yes
Bedrooms: 1
Bathroom: 1
Walk-in Closet: 1
Terraces: 2
Laundry: 1
Point Blanche Building Construction Quality
A building in excellent condition with plenty of life and revenue to offer with little maintenance.
Baths: tiled floors, walls, glass cabin showers
Floors: ceramic tiles
Ceiling: stained exposed rafters on top floor (den area); painted concrete soffits elsewhere
Walls: plaster/paint int & ext
Doors: alum/glass sliding doors to terraces, wooden entry; wooden doors elsewhere
Windows: alum/glass single hung windows; glass blocks (den area)
Air conditioning: split systems
Kitchen wooden cabinetry with tiled countertops
Terrace rails aluminium balusters, concrete decorative balusters (upper level parking area)
Protection: alum roll‐down shutters