Beacon Hill Five Oceanfront Apartments For Sale
Right on the sunset facing beach of Burgeaux Bay we offer you a once in a lifetime opportunity to own a beachfront apartment building in St Maarten. Five unit apartment building on the oceans edge of Beacon Hill Sint Maarten. This one-of-a-kind ocean front apartment structure that has been built to survive anything. Fully rented at the moment with considerable rental income due to its oceanfront location. Beacon Hill has become an investors paradise!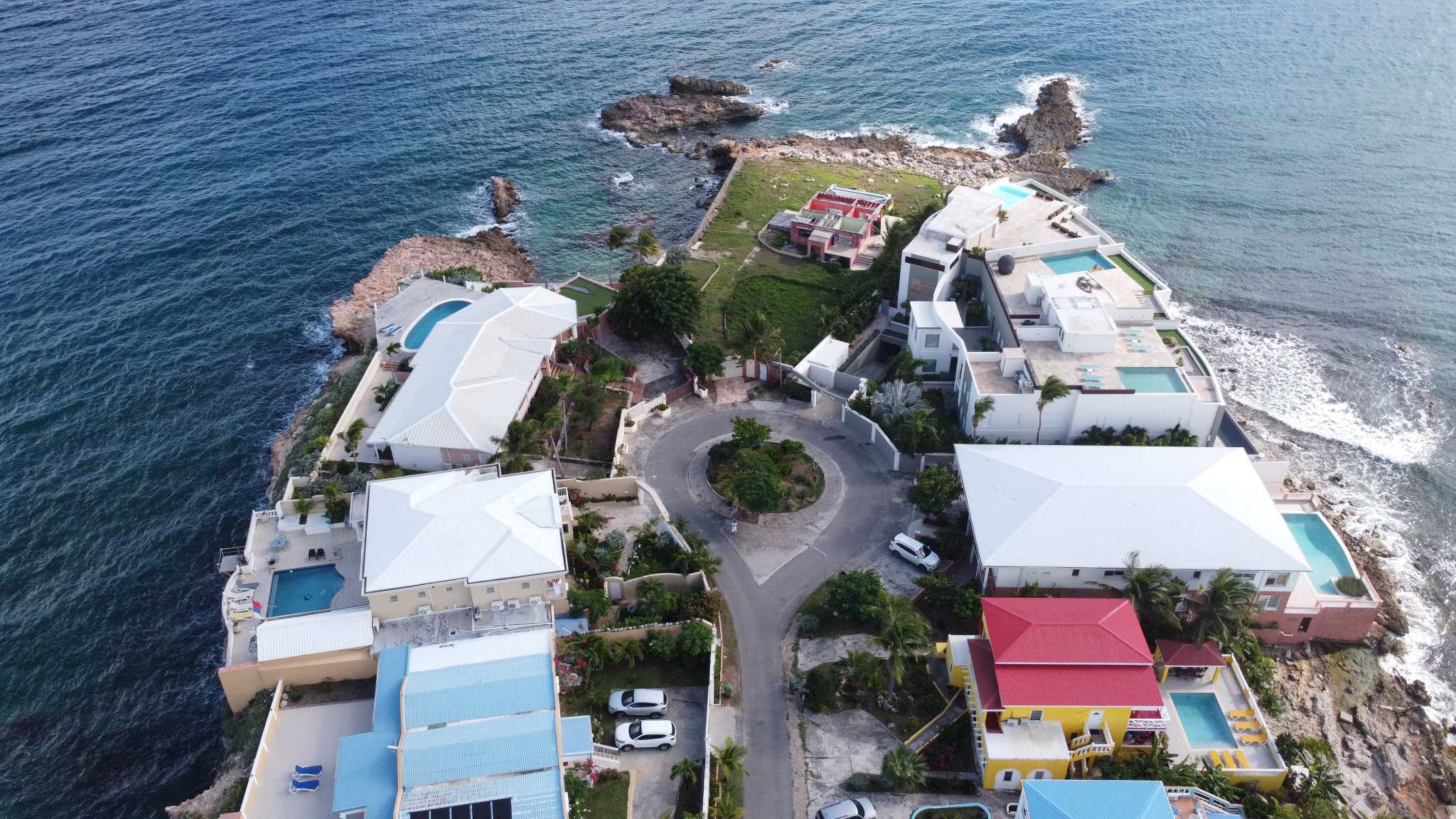 On first impressions you will surprised with the size of this oceanfront building in Beacon Hill. Very large property with considerable rental income using mixed long-term and short-term renting to achieve highest possible gain. The owners are aware they are selling this property at land value.
Land right next to this property if for sale at $2,500,000. This represents outstanding value as an investment in St Maarten.
Magnificent views
Located on an exclusive high-end cul-de-sac in Beacon Hill St. Maarten, this beachfront apartment building has views that span the vast blue waters of the Caribbean Sea, the bay and airport. In the evenings (best time), enjoy the passing cruise ships all lit up and sparkling lights of the city long the shore and in the hills.
The Building
The building features almost every room with amazing sea views. Updated a few years ago, the interior is in good condition and it offers a Caribbean lifestyle and feel.
There is a large ocean-front pool on the main floor surrounded by a spacious deck area that goes with the large 2 bedroom 2 bathroom suite. This would make an excellent short-term rental or garner decent long term rent as well. Another option would be for the owner to keep this unit for themselves and rent out the other 3 units.
There are multiple options.
Secure
The secured underground parking is another rarity on the island. With a new hurricane shutter garage door, this is a bunker for your automobiles. There is also additional parking spaces allocated in front of the building. With parking a premium in Beacon Hill, this property has ample.
The owner of these Apartments also owns two other properties on the cul-de-sac and a package deal offering is possible for the investor looking to capture a large rental market and or development possibilities.
This quality and location of ocean-front land in Sint Maarten / St. Martin is rare and limited, so if that is what you are looking for, this could be your opportunity to own a prime Caribbean dream property in Sint Maarten / Saint Martin.
Apartments For Sale
Beacon Hill and Maho oceanfront apartment complex
5 oceanfront apartments for sale in total including common areas and land.
3 two-bedroom apartments
1 one-bedroom apartment
1 studio apartment
$10,000 income (TBV)
Expansive Caribbean Sea with west facing sunset views.
Swimming pool for one of the units
Underground secured parking
Large workshop or storage room off garage area
Air conditioned
Carefully maintained
Cul-de-sac location with 24 security in Beacon Hill
Private and exclusive setting