Beacon Hill, St Maarten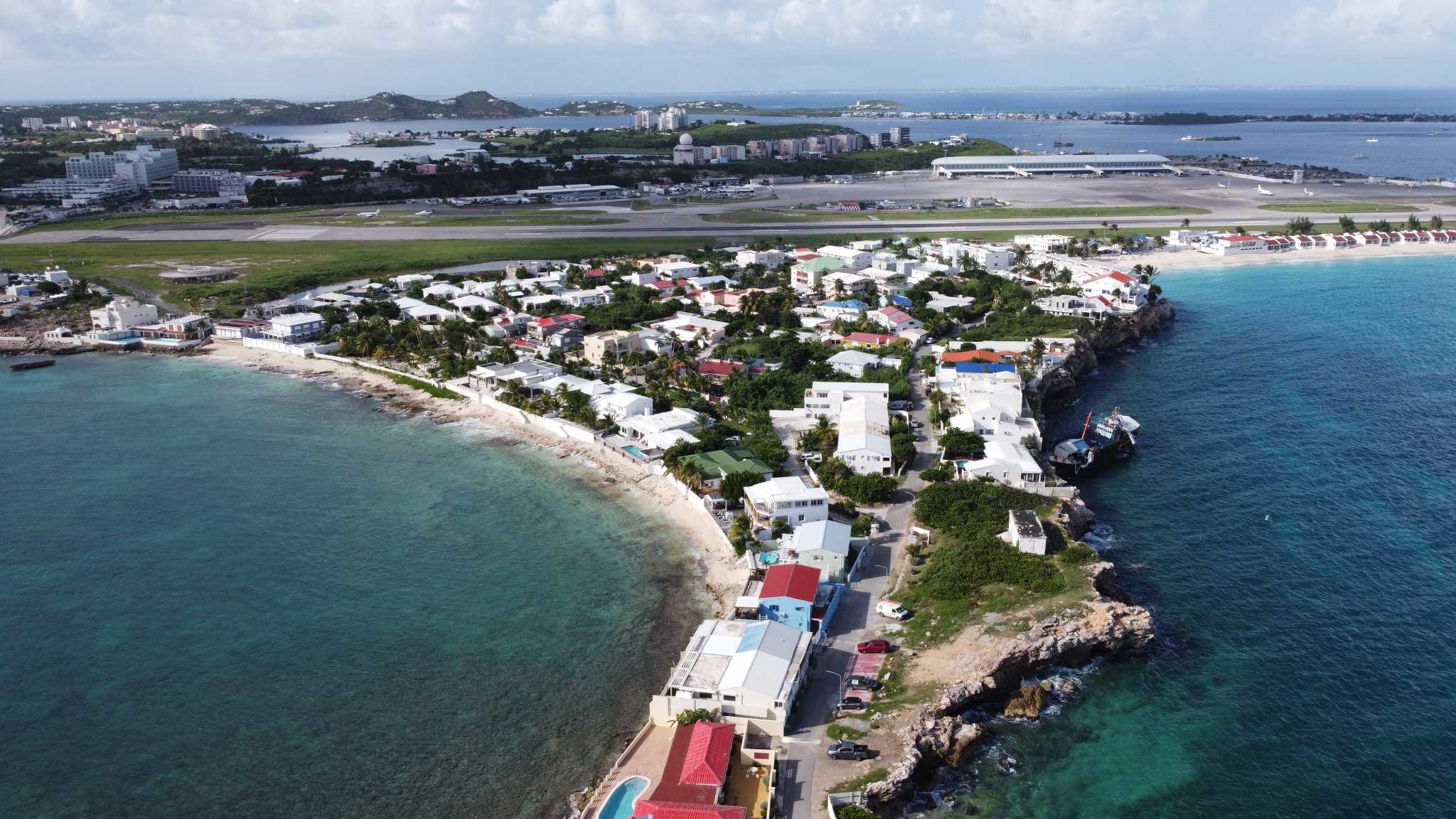 Contrary to its name, Beacon Hill is virtually flat with the exception of the narrow cliffs towards the end of the beach! Nestled between the infamous SXM airport bordering Maho Beach up to the white sandy Simpson Bay Beach Beacon hill sits majestically as an exclusive neighborhood in St Maarten's real estate. The iconic Maho Beach Experience offers Beacon Hill a nightlife within minutes and offers access to restaurants, nightlife, bars and casinos. Beacon Hill is known as an upscale community with a quiet neighborhood and 24/7 secure access. Properties are usually limited in height due to the proximity to the airport.
Homes usually appreciate in value in this location.
Purchasing a property for yourself in Beacon Hill is one of the best investments. Beacon Hill is an upscale community that is secure. The neighborhood is quiet, so that you will be getting your privacy. The properties are not sky-high because of the closeness of the place to the airport. Investing here is the best idea because the homes are appreciating here. It is the ideal place for those who like to eat, party, and shop seamlessly. It is a popular destination among tourists, and its recipes are a fantastic combination of the Dutch and the French.
Beacon Hill is home to a number of prominent individuals in the local community with a mix of expats and vacation homes that cover this exclusive coastline. Properties are rarely on the market in this location, so when you see something you love, quickly Book a Property Tour or call and WhatsApp me on +1721 526 1819. Its no surprise that property prices are usually million dollars for detached property! Being one of the best locations in SXM to enjoy nightlife with the best beaches within a short walk on either direction. It is the perfect tropical heaven with mountains, clear skies, and lucid waters. You are going to love making a home in Beacon Hill.
Things to do in Beacon Hill
Here are the things you can do in Beacon Hill that will make your stay memorable!
Beach days at Sand Bar and the iconic Sunset Beach Bar. Quieter days can be enjoyed at the Simpson Bay beach on the other side. But sunsets at Sand Bar are mystical!!
Turning into a culinary capital! Sand Bar, Sunset Beach Bar, Mykonos, Sublime and more at the Morgan Resort.
Scuba Diving: You can explore the lush oceans by going Scuba Diving in Sint Maarten. The beautiful coral reefs and the aquatic animals are a sight to behold.
Sunset Cruise: You can enjoy the sunset over the water along the coastline while having a delightful French meal.
Beach days at Sand Bar and the iconic Sunset Beach Bar. Quieter days can be enjoyed at the Simpson Bay beach on the other side. But sunsets at Sand Bar are mystical!!
Full-day Private Charter: You can also spend your day cruising by booking a private sailboat for yourself in Beacon Hill!
Island Sightseeing: You can enjoy the view from Phillipsburg, the capital of Sint Maarten!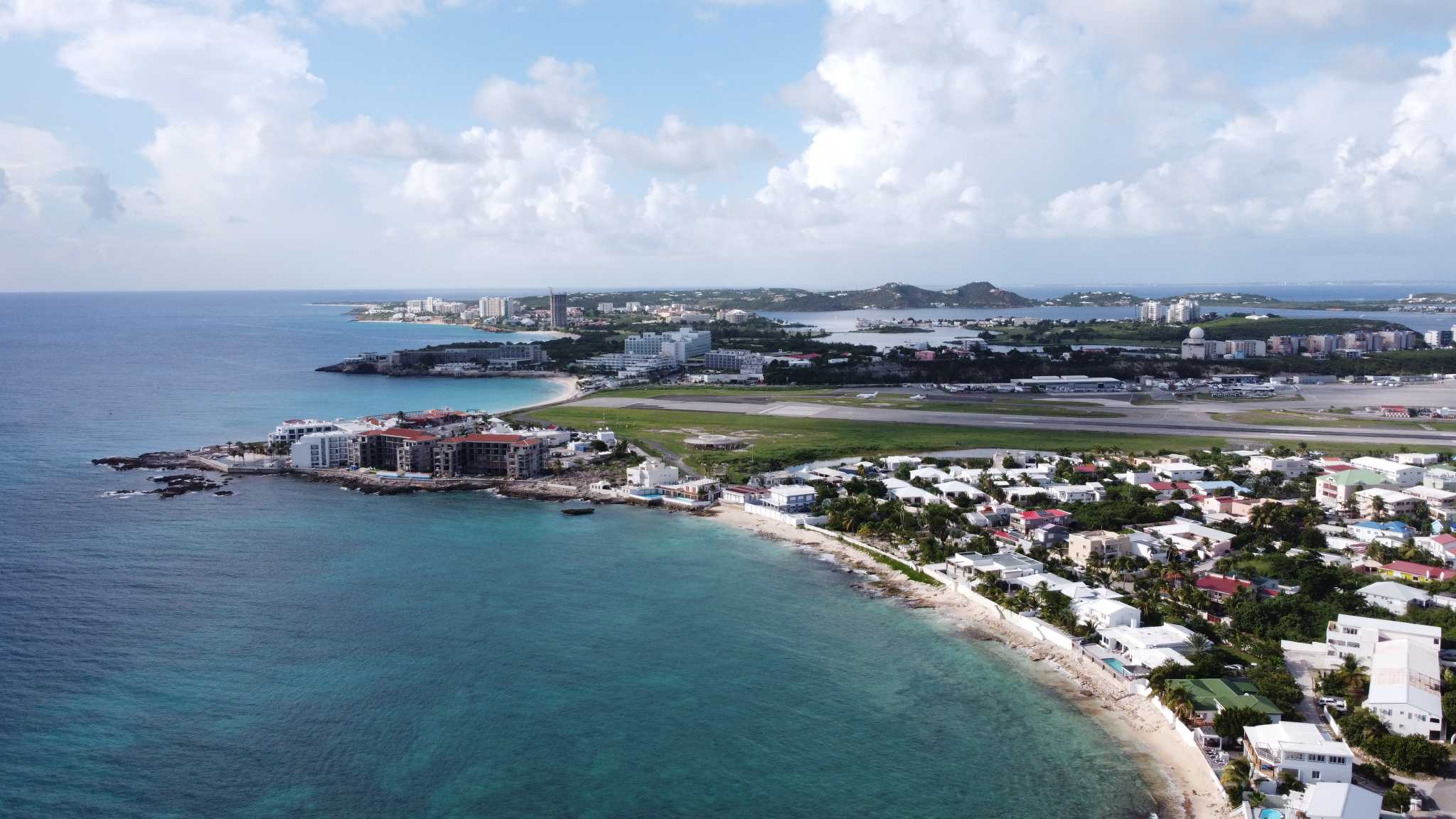 Beaches Near Beacon Hill
Simpson Bay Beach: It is located on the Dutch side, and it is one of the best places to visit when you are going to Beacon Hill. You can enjoy snorkeling, cruising, and many more things. Make sure you visit this beach!
Burgeaux Bay: It is a cove that has a terrain elevation above sea level at -9999 m. It has many fantastic places nearby, making it a good place for staying.
Restaurants in Beacon Hill
Here are a few of the best restaurants in Beacon Hill that you must visit!
El Zafiro Boutique Hotel:
This hotel comes among the cleanest hotels in the area. It is on the beachfront, and it has an on-site restaurant with a bar. Furthermore, guests can enjoy the comfort of the lounge chairs on the beach. It is also one of the top-rated hotels in the Beacon Hill area.
Winnie Restaurant:
If you want to have seafood or Chinese, you must visit this restaurant. Additionally, this hotel is also vegetarian-friendly!
Sunset Bar and Grill:
It is on Maho Beach in Sint Maarten. What is unique about it is that it is very close to the Princess Juliana Airport. So, if you are a plane spotter, this is the best hotel for you! It is famous for its frozen drinks, pizza, barbeque grill, and steak.
What are new real estate developments in Beacon Hill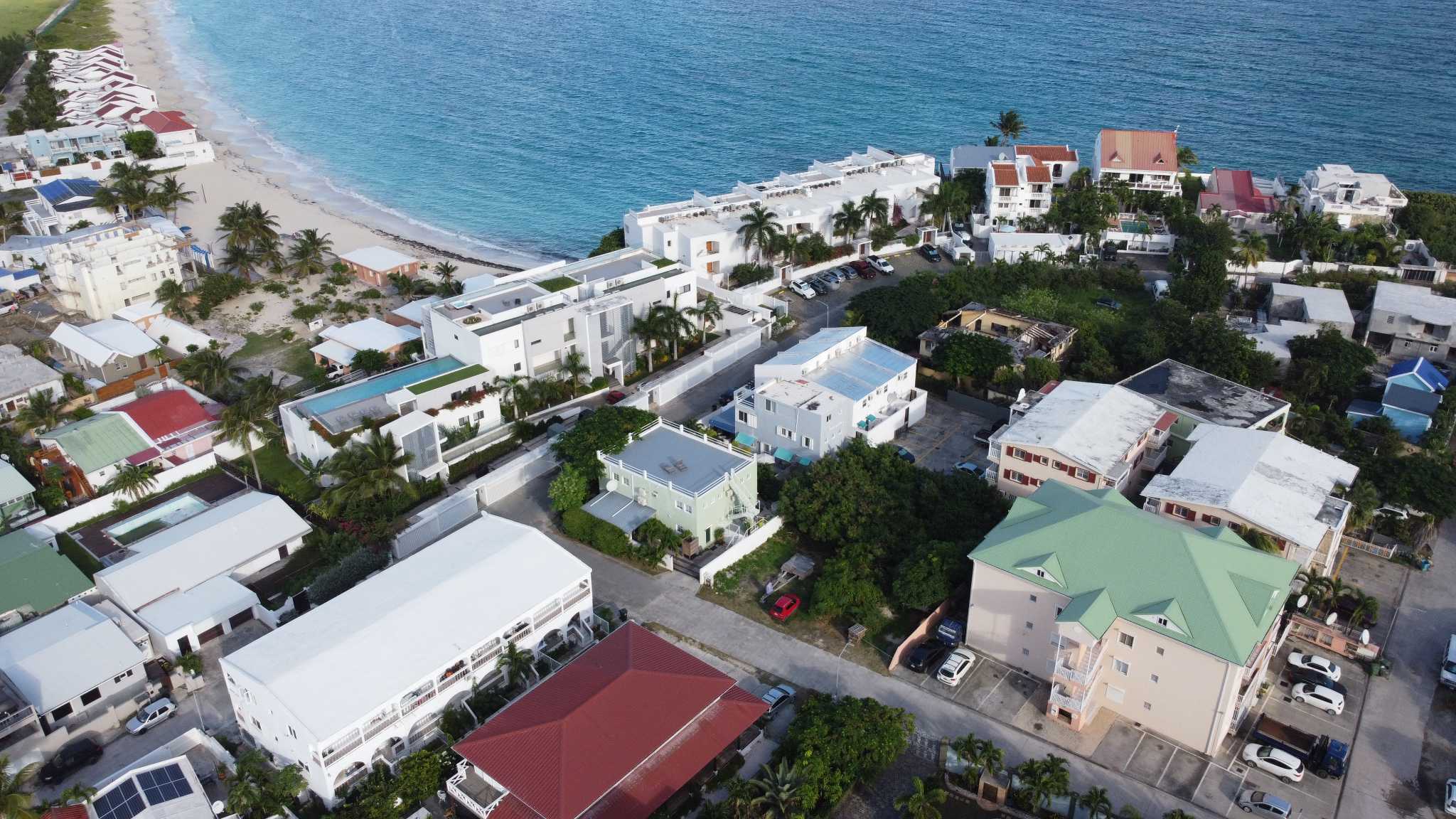 Acqua
Acqua Beacon Hill is a new condo development made artfully by St Maarten's best developer in real estate, Arka. Miti Katz the 'artist', has developed the infamous Simpson Bay Yacht Club, Monte Vista and Las Brisas to name a few! Her signature design is modern, minimalist and above all; quality! In fact, her motto is 'Creating Experiences'; precisely what she has accomplished at Acqua Beacon Hill Condos. Completed in 2016, this Beacon Hill condo development was instantly sold out due to its prime location and in big part due to Miti Katz reputation in St Maarten.
A masterpiece by a master artist!
Bay View
It is a two-story condo development with some of the best ocean and mountain views. Right next to Acqua this is a cliff-edge development with the soft white sands of Simpson Bay Beach within a minutes walk away!
Oceans Edge
Beacon Hill's most upscale condo development by Frank Teboul the master developer in St Maarten. Check out this Oceans Edge Penthouse For Sale.
Alegria
Alegria Boutique Hotel is a resort gifted with a unique location within a larger resort holding multiple restaurants, bars and nightclubs. All rooms in Alegria have private balconies. Alegria has two swimming pools and a gym for recreational activities. Many beaches, like Maho Beach, are close to this hotel.
Beachside Villas
Beachside Villas are also among the best places to stay in Beacon Hill. These beachfront villas offer a beautiful view of both the sea and the airport. The villas have received a lot of positive feedback for their staff, security, and cleanliness.
Property Prices In Beacon Hill
If you want to invest in Beacon Hill's properties, these are the best ones: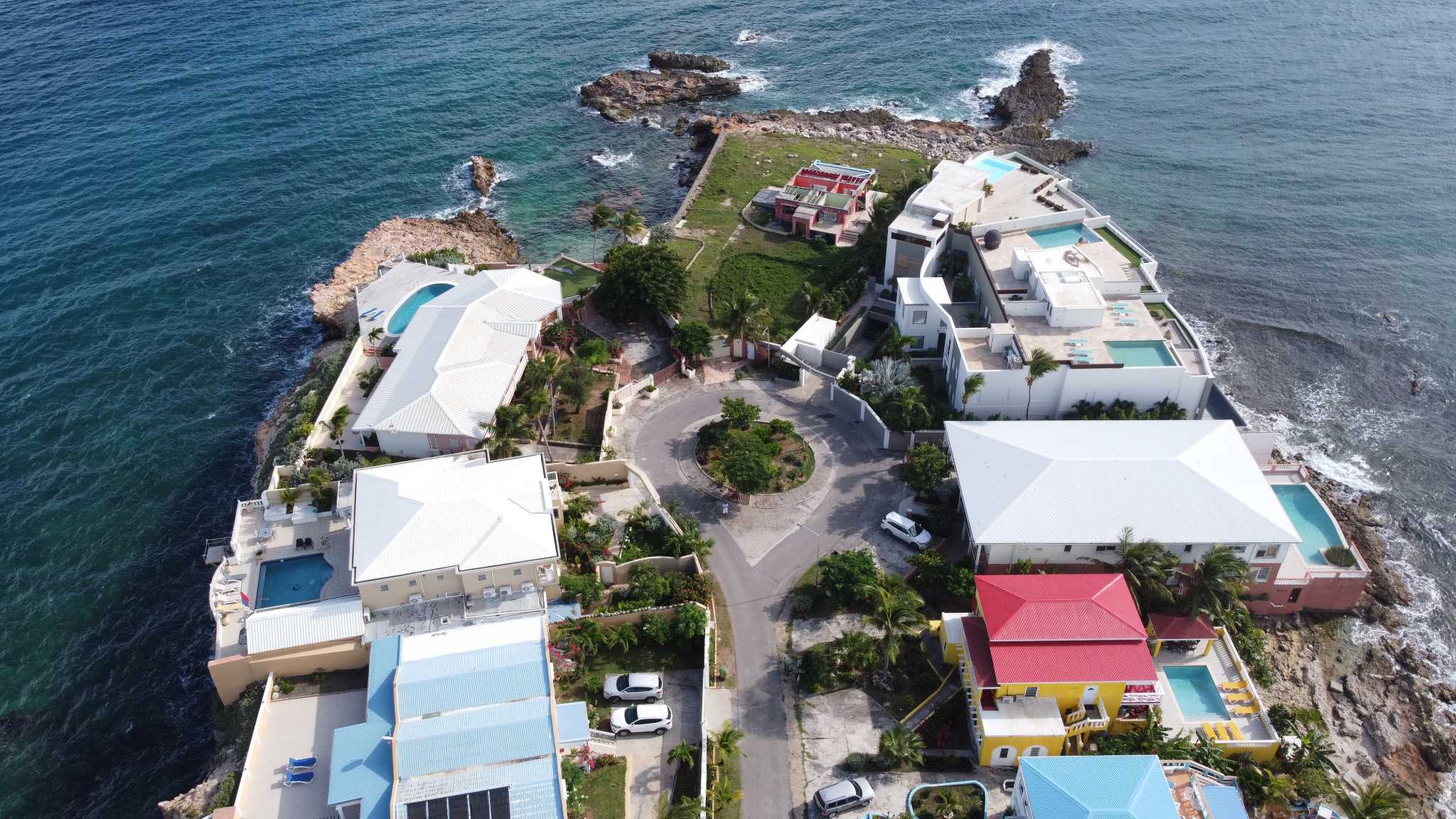 Rental Rates in Beacon Hill, St Maarten
Beacon Hill is premium real estate so you should expect to pay higher than average rents in Beacon Hill.
No-view two-bedroom apartment: $2500 per month
Three-bedroom cottage: $3800 per month
Oceanfront two-bedroom apartment: $4000 per month
Supermarkets in Beacon Hill
Maho Supermarket
This grocery store is located at the end of the Maho Runway. It has all the essentials you will need to spend your time in Beacon Hill. You can get beer, wine, deli, meat, and many other things here. They also offer free delivery to their neighboring surroundings.
Purchasing a property at Beacon Hill, St. Maarten island, is the great decision, it is the best place to purchase an apartment or villa of your own. Beacon Hill, Sint Maarten is the smallest island shared by dual governed of Caribbean. The 37-square-mile is popular with tourists, delightfulness recipes of Dutch and French. Beacon Hill, St. Maarten is the place for who like to eat well, party hard and shop duty-free in between trips to the island.
Find Ocean view villas real estate properties in Beacon Hill, Sint Maarten. St. Maarten is covered with party beaches with all casinos, bars, and clubs. Sint Maarten is a tropical paradise with turquoise waters, clear skies, and mountainscapes, etc. where you can find the best villas at Beacon Hill, Sint Maarten.