Modern Four Bedroom Indigo Bay Villa For Sale
Modern Indigo Bay four-bedroom villa for sale in St Maarten's exclusive five-star community. The most popular eco-location in St Maarten!! Hurry!
The launch of Vie Lven condos at Indigo Bay will increase prices of all properties in Indigo Bay by likely 30%.
Indigo Bay is now synonymous with an upscale St Maarten vacation rental destination offering close proximity to Indigo Bay beach and Vie Lven hotel coming soon.
This Indigo Bay villa here can be rented for $5000 to $6000 per week as vacation rental accommodation!! Thats almost $200,000 in annual income!
This is why Vie LVen has decided to come to the shores of Indigo Bay.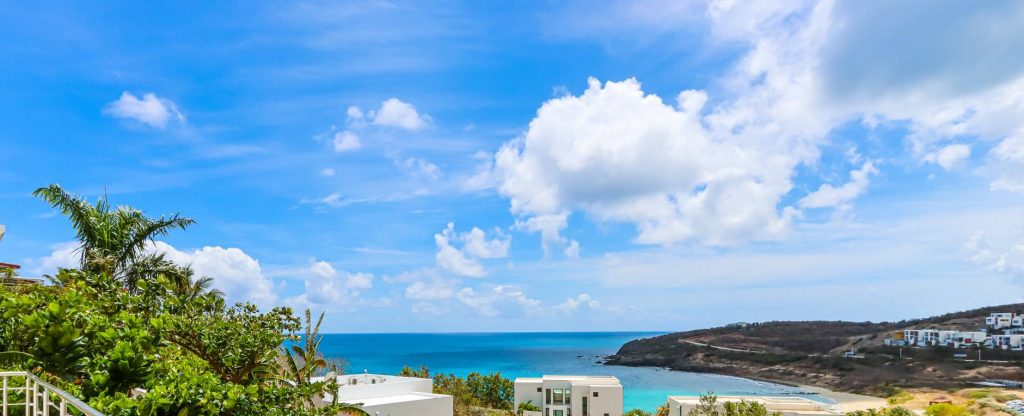 This is a multi-level well-constructed four-bedroom luxury villa for sale in St Maarten. A few seconds from the beach, the villas have a stunning endless view of the Caribbean Sea and Saba.
Four-bedroom villa in Indigo Bay, St Maarten
Ground floor living space; upstairs bedrooms and rooftop terrace.
Spacious rooms with ocean views and terrace.
Four modern bathrooms with shower
The villa is on 705 square meters of prime Indigo Bay land. Land sells for premium price here!
You are going to love the pool lounge and terrace!
Indigo Bay Villa Construction
Floors: Ceramic / Porcelain / Slate tiles
Ceilings: Drywall
lnterior Walls: Plastered/ Painted
Exterior Walls: Plastered/ Painted
Windows: Aluminum
Exit Doors: Wood/AIuminum
Hurricane Shutters: Roller down
Kitchen Cabinets: Modern with laminate countertops
Bathroom: Tiled/shower
Security: Gated community
Fencing: Rock wall
Air Conditioning: Split unit
High return on investment
Two-bedroom and three-bedroom villas and condos are being offered for $500 per night on average. This villa will rent for $800 per night during peak season with a average occupancy rate of 70% in Indigo Bay!
This is why Indigo Bay properties are very high in demand.
Indigo Bay Homes
High-quality concrete construction with concrete roof to provide an indestructible structure during hurricane season. However it is important to note that due to the typographical nature of Indigo Bay it is well protected by the tall hills.
Developed by a reputable developer well known for other projects on the island.
Property features
4 large spacious bedrooms, 3 ensuite with ocean views
Large open plan living and dining with ocean views
4 Bathrooms
Private pool and deck
Tropical landscaping
Fully furnished
24 hour security
Indigo Bay
Villas in Indigo Bay enjoy an eco friendly community, the first of it's kind on Island, as a result the site has preserved natural ponds, re-introduced indigenous palms and as of today maintains a site dedicated to the horses of Indigo Bay.
As a result of the recent infrastructure changes, all properties in Indigo Bay have seen a small increase in value. Further increases are in line up on completion of various luxury projects in the location of Indigo Bay hills.
Large retention ponds support a state-of-the-art water management system.
Indigo Bay's carbon footprint is further reduced by an on-location tree and plant nursery.
Remember No Property Taxes and No Capital Gains Tax.
Call Ritika on +17215261819 to view the property today.