Terres Basses Villa For Sale With Natural Pond
Terres Basses villa for sale opposite the famous Villa C'est La Vie and Chateau des Palmiers Villa.
The beach Baie aux Prunes is 2 mins walk from your private paradise. The four-bedroom estate is on four acres of Terres Basses land with a unique natural pond; exclusive to this property only!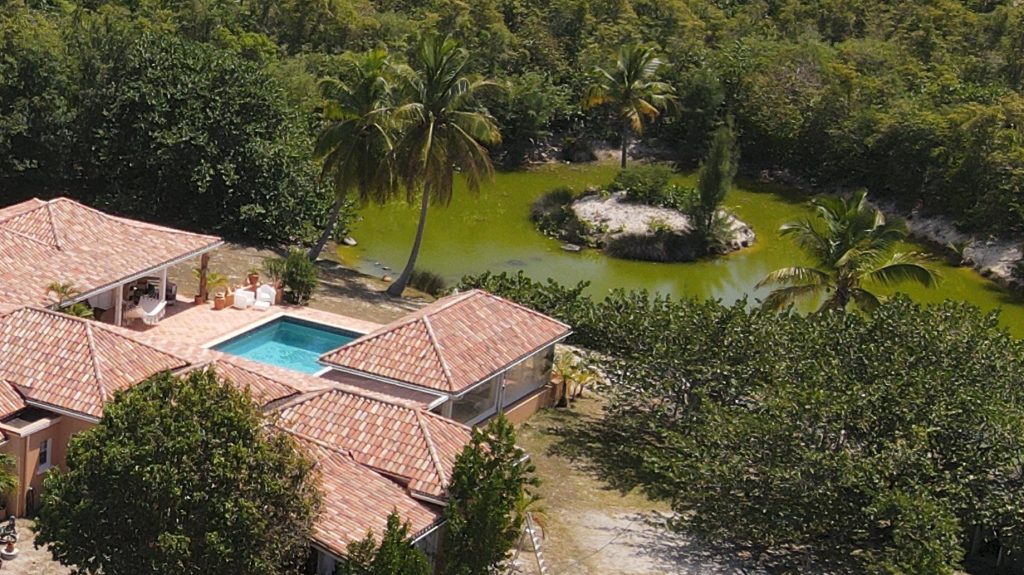 Location, Location, Location!
Strangely having no ocean views gives this villa privacy that is unrivaled by any other Terres Basses villa for sale. It's probably the MOST private villa in Terres Basses!!
And you have your own private 'little ocean' within the four acres estate; a natural pond with lush surroundings and plenty of flora and fauna to have a unique vibe that no other Terres Basses villa has.
Love at first sight!
Distinctive antique features offer this Terres Basses villa a charm that is rare in today's ultra-modern villas. I have to admit, while walking through the outdoor areas, I was in love!
I wanted to call it 'my home'!
You have to visit the property to experience the subtle calming energy that this Terres Basses villa offers.
Call Ritika on +1721-526-1819 to arrange a property tour. The first person to see will make this their home!
Natural Pond
The natural pond created by ocean water gives this property the x-factor that no other Terres Basses villa has. The pond can be 'treated' and improved to expand its function within the property!
Terres Basses Villa For Sale
Four large bedrooms.
Four full bathrooms and one half bathroom.
Private pool with pool lounge.
Covered outdoor courtyard with beautiful green vines.
Fully gated and walled, with complete privacy.
Fully manicured gardens with impressive cacophy of flora and fauna.
1.6 hectares, 4 acres or 15,000 square meters of land.
278 square meters of living space.
South-east facing Terres Basses villa.
Property Tax is only $10,000 per year.
A barrage in the garden costs $800 per month.
Terres Basses, Saint Martin
Terres Basses (French Lowlands) is a private community of million-dollar estates, located on the West coast St. Martin. The secluded beaches of Baie Rouge, Baie Longue & Baie Au Prumes are all located in this region. Terres Basses is a short 5 minute drive away from the french capital of Marigot, grocery stores, schools and other services. It is also a short drive away from Maho Village and Simpson Bay. Both offering the best of St. Maarten nightlife.
The Beach
June 2021 Update
We have a number of other villas for sale in Terres Basses and some that are not on the website due to privacy. Please always contact us to view all the Terres Basses villas for sale right now.