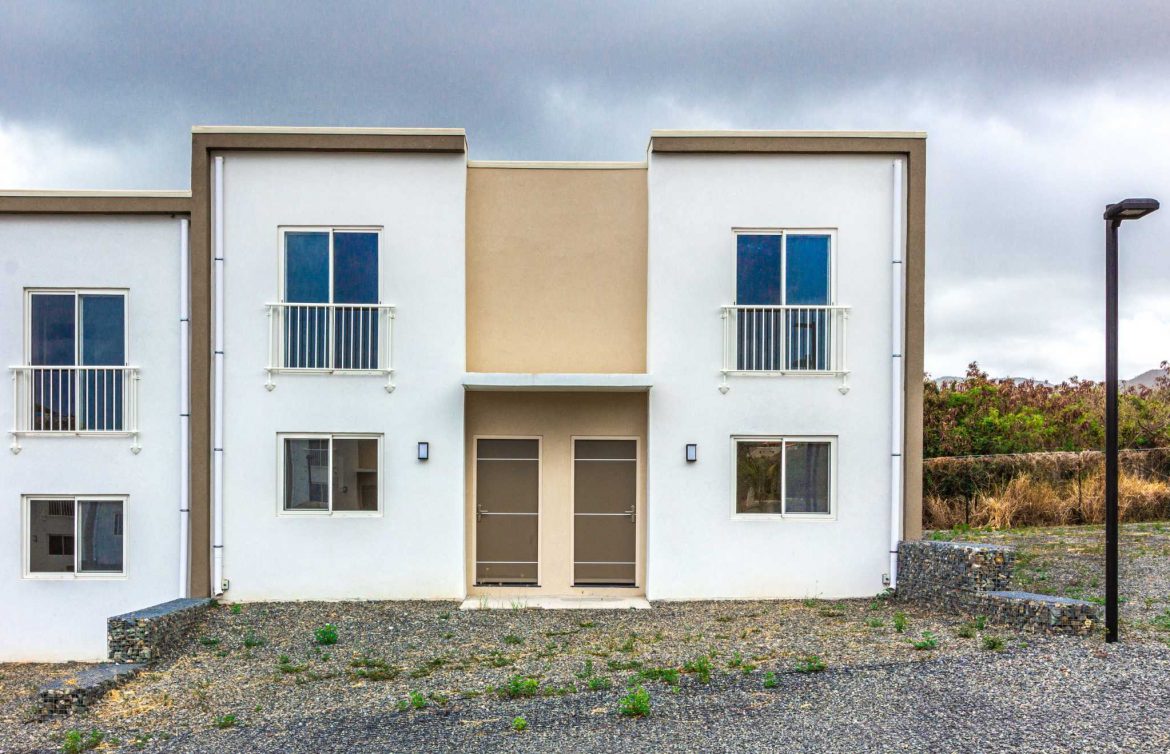 Throughout the pandemic, we at Century21 in St Maarten are thankful that we have had some of our best months in recent times. Its been adventurous and we have met some amazing people along the way. We look forward to working with you soon. We just love the business. So give us a challenge, difficult times like these really bring us into our element and we have stood out from the rest.
May be celebrate our good times together.
One of the most exciting projects was Oryx Residences and the accomplishment of 80% under contract within 4 months. Working with our friends at Oryx Residences has been a highlight. Its the one of the largest residential projects in Cay Hill, developed by the APS / Algemeen Pensioenfonds Sint Maarten. A glorious St Maarten home, new low-cost residential properties in Cay Hill, these homes provided an opportunity for St Maarteners to become proud owners or renters of robust family homes at competitive prices ($145,000 – $245,000). It would not be an exaggeration to state that the majority of units went under contract within the first 2 months. In fact, within the first four months, Century21 St Maarten, in collaboration with the APS team, managed to sell 80% of the units amid the pandemic. The St Maarten homes, which include 1-,2- and 3-bedroom units, are guarded by security 24/7, and each home has been designed to remain resistant to hurricanes. Essentially, Century21 St Maarten holds an undisputed reputation of offering homes at the best locations, with unparalleled security and a sense of living in a tight-knit community. The projects are undertaken to keep every potential homebuyer in mind- children, adults, and the elderly.
Oryx Residences, Cay Hill
At the heart of Cay Hill, the new sixty-two concrete homes are being eyed by many. Despite the absence of a bustling economy, courtesy of COVID-19, no stones were left unturned to make this project a success. For instance, buyers of townhomes are permitted to established additional floors based on their needs. Some of the enticing provisions offered include ceramic tiles, Corian kitchen countertops, aluminium hand railings adjacent to the stairs, aluminium windows, a large concrete gazebo, a play area for children, concrete pavement, private parking, and so much more. Buyers have been raving about the units and the features offered, with their glaring reviews up on our website to see. Both the townhouses and the apartments are being offered for a price that is less than $250,000!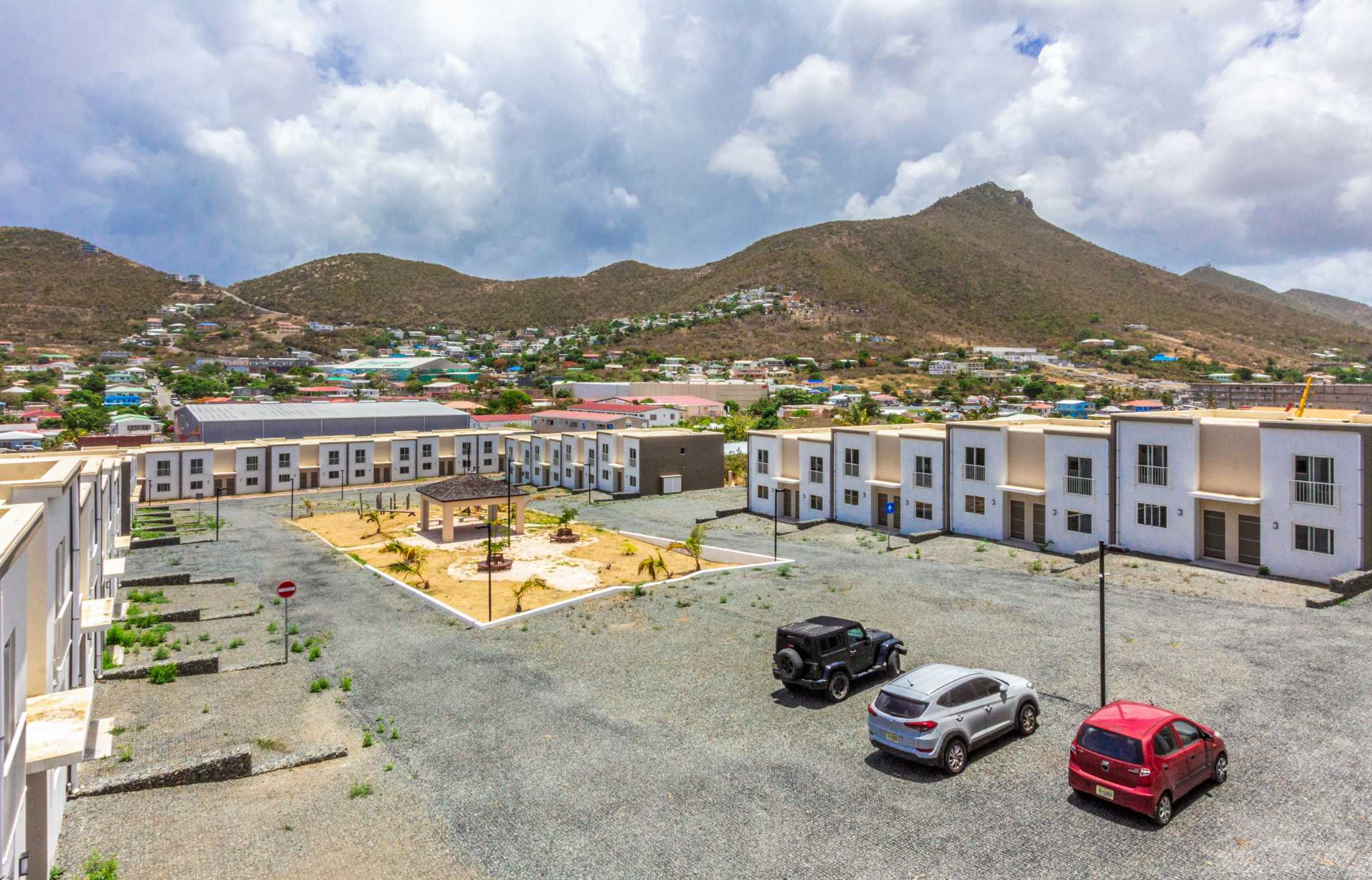 St Maarten's Rising Popularity
While the onset of the coronavirus pandemic initially seemed like the end of the world, it definitely did not seem to affect St Maarten's popularity among tourists. In fact, just in 2019 a year marked by the pandemic's entry the region witnessed an 80% increase in visitors. This rise is attributed to the increase in flight frequencies from major gateway cities coupled with the introduction of new airport gateways. The same year, Jet Blue introduced its new flight service between Fort Lauderdale and St Maarten, Sunwing's winter flight service out of Montreal and Toronto was revived, while KLM returned with its direct 3 times weekly flight. All in all, these few changes were enough to attract visitors from across the globe, who remained undeterred despite the coronavirus pandemic after the lifting of travel restrictions in different countries. With the tourism industry ablaze, all eyes are on St Maarten for attractive and lucrative investment opportunities.
Real Estate Boom in St Maarten
Another positive indicator that can be quite comforting to all the stakeholders of St Maarten and Century21 alike is the booming real estate in the region. In fact, we are proud to become a future home to a US $220 million luxury hotel resort and condos, which is a project by Tau Capital and Altree Developments Inc real estate development firms in collaboration with Cay Bay Development (CBD) NV, the master developer at Indigo Bay. This hotel would include five-star amenities as well as 94 hotel rooms and suites, 55 lanai suites, 60 two-bedroom units, 15 three-bedroom units, a large luxury spa (10,000 square feet), a conference facility, and so much more. Not just that, Harmony Promotion and Marriott International, in tandem with several investors, have recently announced their plans to develop a five-star hotel in Baie Nettle, which will be scheduled to open in 2023. With top-class facilities, these two projects throw light upon St Maarten's bright future, regardless of the state of the pandemic.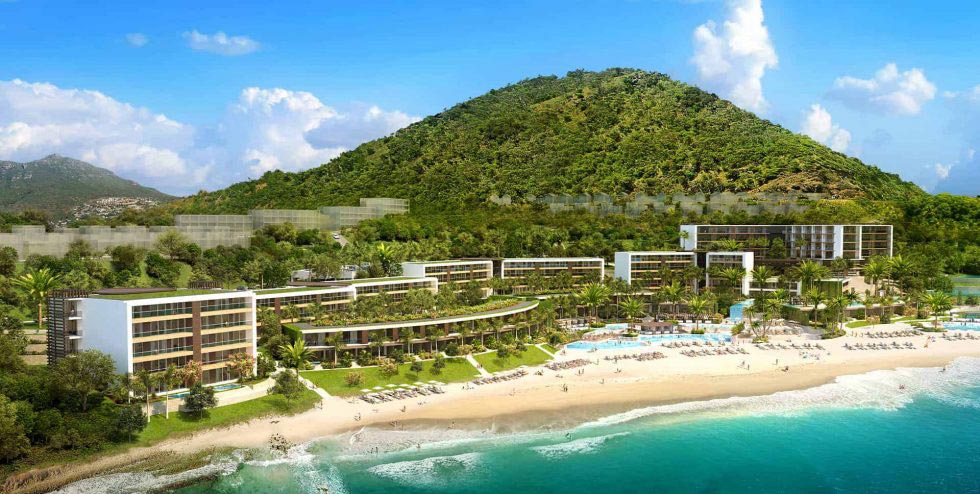 Who Are We?
Century 21 St Maarten is a full service St Maarten real estate residential and commercial brokerage company representing sellers, buyers, renters, landlords, and developers of luxury properties. When buyers and sellers think about real estate in St Maarten, their thoughts pace towards our projects. Specialists in Terres Basses villas for sale and St Martin villas for rent. Our Indigo Bay villas are a favorite among sellers looking for serene homes with views that are only dreamt of by many. At Indigo Bay, our luxury villas are up for grabs, albeit they too are selling at a very quick pace. Not just that, our properties stand out wherever we set our foot; Cupecoy, Dawn Beach, Simpson Bay Beach, Oyster Pond, Maho, and so many more beautiful places.
View this post on Instagram