New Indigo Bay Home For Sale
A two bedroom home in upscale Indigo Bay with million dollar ocean views from its high vantage point. This Indigo Bay home is situated high enough to have a completely unobstructed view of the bay, beach and Saba island in the turquoise distance. This is the best a Caribbean view is ever going to offer. Art canvas everywhere; with ocean greens, sky blues and lush mountains. This is Caribbean luxury at its best! Welcome to Indigo Bay.
Home features
Two bedroom modern home with million dollar ocean views
Two full bathroom and one half bathroom
Private pool with pool lounge
Both bedrooms have private balcony with unobstructed ocean views towards the west.
Spacious bedrooms with plenty of closet space.
Bathrooms are modern and bright with natural light from large windows. Shower with a view!
This property is new and ready for you! Call me on +1721 526 1819.
Have you seen how large the terrace is? Accessed from the living room, the terrace offers you access to the pool lounge and magnificent Indigo Bay views. Perfect place to entertain!
The furniture is included with the property.
Indigo Bay is 130 acres of world class residential development. The amenities at Indigo Bay, with security, roads, drainage and tropical habitat is unique with the Caribbean.
Size of land: 314 sq meters (or 3379 sq feet)
Built up area: 187 sq meters (or 2012 sq feet)
This property does not currently have an Home Owners Association.
There is a yearly fee of approximately $2500 for lease land.
This brand new Indigo Bay home is situated in the magnificent Indigo Bay location right in the center of Sint Maarten (Dutch side). An eco-friendly tropical hot spot with a private bay beach.
This contemporary home has a immense living space offering unobstructed views of Saba island and endless ocean views towards the west. The stunning views will make every sunset extra special, with the late afternoons, comfortably shaded to maximize your outdoor time. Watch the Cruise ships parade by all lit up in the evenings with the sunset hue as the backdrop to this oceanfront canvas. All rooms feature large windows and sea views. Imagine lying in bed, on the couch or even pouring your favorite wine in the kitchen, all with the back drop of the Caribbean Sea and lush green hills. You could get used to that. I know I could!
Why Purchase Indigo Bay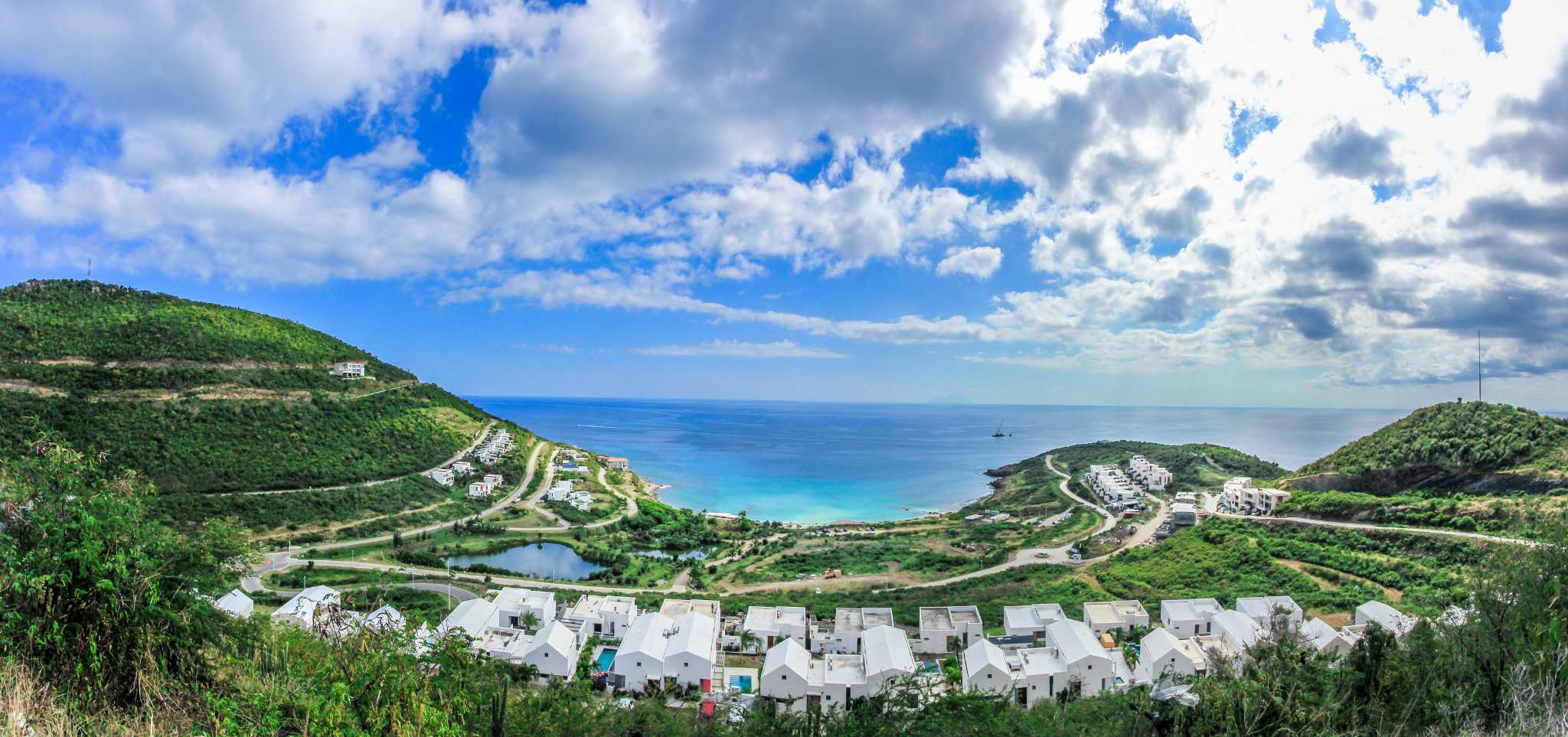 A short walk to the well-known Indigo Bay Beach which includes white sand, loungers and a restaurant and bar. And this condo is close to all features. A few minutes drive to almost everything as it is midway between airport and Philipsburg. Perfect for visitors renting by the week.
They are selling quickly with just a few remaining, don't be left out in the cold. Or any place you are trying to get away from.
For 360 reasons why to purchase Indigo Bay: https://viewer.hangar.com/360?productId=brMNWdP0
No property Taxes
Capital Gains: No
Closing Expenses: 4% Transfer Tax, Approx. 1.5% Notary fees and 1% transfer charges
Indigo Bay's current new owner/developer has actually invested considerable resources over the past two years in infrastructure: roads, lighting, drainage, internet and utilities. And stands all set to assist in development of the new luxury hotel and resort.
Site is safe and secured: 24-hour security personnel at development's gated entrance.
Central location: Just 12 minutes from Princess Juliana Airport; 5 minutes from Philipsburg (primary town on Dutch side); 5 minutes from Simpson Bay (shopping, night life); 10 minutes from Marigot (primary town on French side); 15 minutes from Grand Case (dining establishment mecca on French side).
Proven record versus cyclones. Little damage from Cyclone Irma: site is protected from easterly storms by 1,200-foot peaks. Irma cyclone damage was very little compared to other parts of the island.
Consistent breeze: cooling breeze from the east swirls over mountains and keeps the hotel website and west side of the bay cool throughout the afternoon.
Premium sunset views
Indigo Bay Home features:
Indigo Bay Homes stand apart by offering a wide variety of environmentally friendly and sustainable energy conserving facilities hardly ever discovered in Sint Maarten.
Every residence in Indigo Bay has ocean views.
Height restrictions and development limitations make sure that all homes in Indigo Bay adhere to very same strict standards.
A well designed residential development with enough infrastructure in place to make this the very best luxury area on the island.
Hurricane and earthquake resistant poured-in-place concrete property.
Impact resistance glass.
Minimum building footprint for optimum conservation of green nature areas
Eco-friendly wastewater treatment plant
Rainwater collection tanks
Low-consumption dual-flush toilets
Solar street lights
Thermally insulated building
UV-reflecting exterior paint
Heat reflecting roofing surface area
Increased security through style and landscaping
Solar electrical systems– standard on numerous homes
Cross-ventilation design– without compromising security
Heat-reflecting glass
Shade-providing hurricane-resistant Bahamas shutters
Low-energy localized a/c systems
Energy-efficient appliances
LED energy saving lighting
Energy-saving in-line hot water boilers
Indigo Bay, St Maarten
The general location of Indigo Bay is a master-planned, gated neighborhood that consists of around 137 acres. The site is roughly the shape of a horseshoe with the open end dealing with the ocean. The surface slopes reasonably then steeply from the ocean to the ridge tops paying for a personal and remote location. The diverse surface provides impressive view premiums of the ocean and surrounding islands (Saba and St. Eustatius). The site is vacant with natural vegetation including low-lying scrub brush and cactus. The water quality along the shore is considered to be exceptional with mild waves and clear water suitable for all water sports including diving, snorkeling, swimming, etc.
Indigo Bay Property as Investment
Indigo Bay home is being held back at the moment in anticipation of a huge boost in realty prices once the five star resort is confirmed. The resort will make this into the premium vacation rental location with residents having access to a brand-new beach that will be developed by the five star resort and potentially a marina.
Among the things that astonishes me is the rental income produced in Indigo Bay. It is merely extraordinary that a 2 bedroom rental property with ocean view can produce over $75,000 in rental earnings a year! This earnings with the guaranteed increase in property values in Indigo Bay, makes this general the best house to purchase in St Maarten!
Beachfront Hotel at Indigo Bay
The brand-new first-class hotel advancement at Indigo Bay is going to change how Indigo Bay is viewed. A currently high end neighborhood which is going to be guaranteed of world class facilities and new beach which will change everything you know about Indigo Bay, St Maarten.
Property prices in Indigo Bay are going to climb by 20% in 5 years! Are you prepared to buy your condo at Indigo Bay.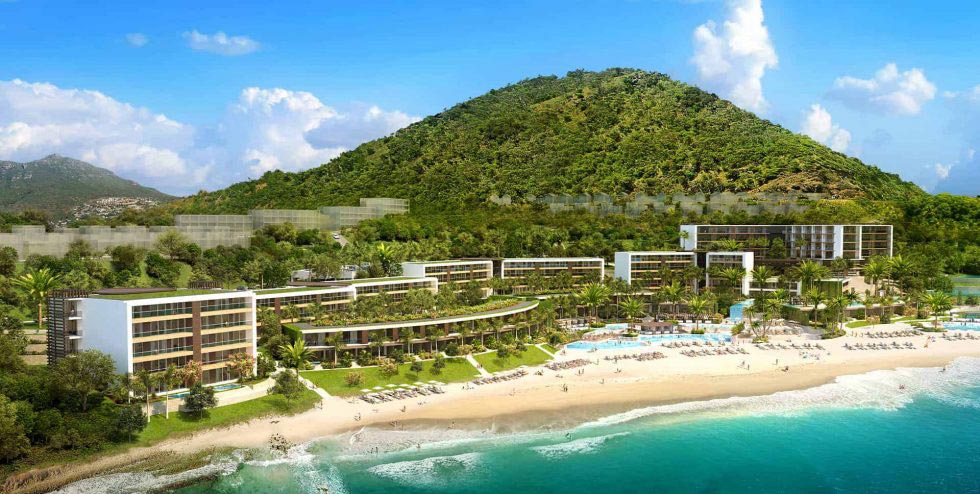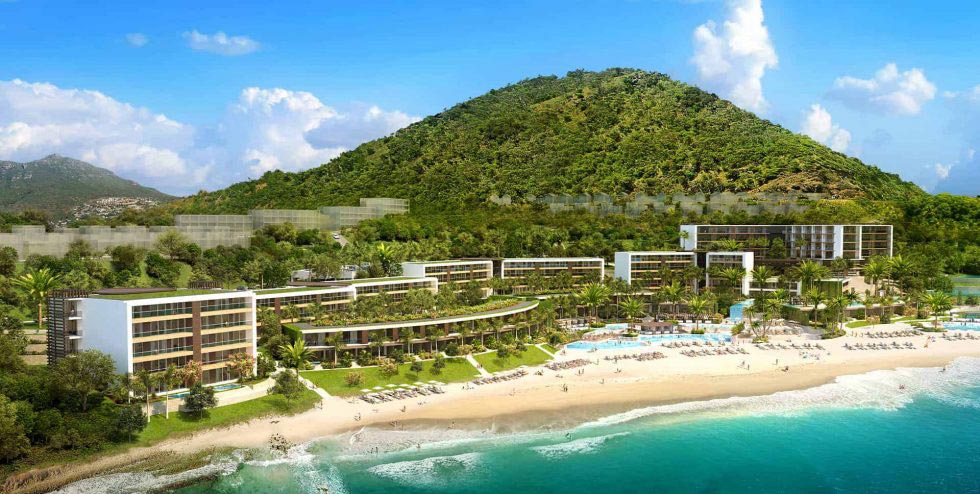 Bay Hotel Condos"/ > Indigo Bay in the news. Tau Capital and Altree Developments Inc. real estate development companies have actually partnered with Cay Bay Development (CBD) NV, the master developer at Indigo Bay Development, to propose the development of a United States $220 million high-end hotel resort and condos in St. Maarten.
The proposed high-end hotel development at Indigo Bay Development, which The Daily Herald reported on numerous weeks ago, is expected to include specific luxury accommodations and luxury features, consisting of 94 hotel rooms and suites, 55 lanai suites, 60 two-bedroom units, 15 three-bedroom units, a large luxury health spa (10,000 square feet), a conference facility, an all-day dining restaurant, a fine-dining dining establishment, beach bar, swimming pool bar, physical fitness centre, several pools, and a kids and teen club, it was stated in a news release issued by Cay Bay Development NV.
Additionally, the proposed hotel development is anticipated to feature large water ponds and greenery locations in keeping with its eco-centric vision, along with a substantial public parking area for public beach access to Indigo Bay.
Brand-new world class developments planned
More towards the beach there are also designs to St Barth's design chateaus at Indigo Bay further increasing the luxury classification of Indigo Bay within St Maarten. On top of hill we have found out about plans to build one-bedroom condos and studios. St Maarten is the most up and coming Caribbean island, with Indigo Bay at its heart. This is a location that is guaranteed to offer long term returns.
If you generally put your money into futures, this is your call!