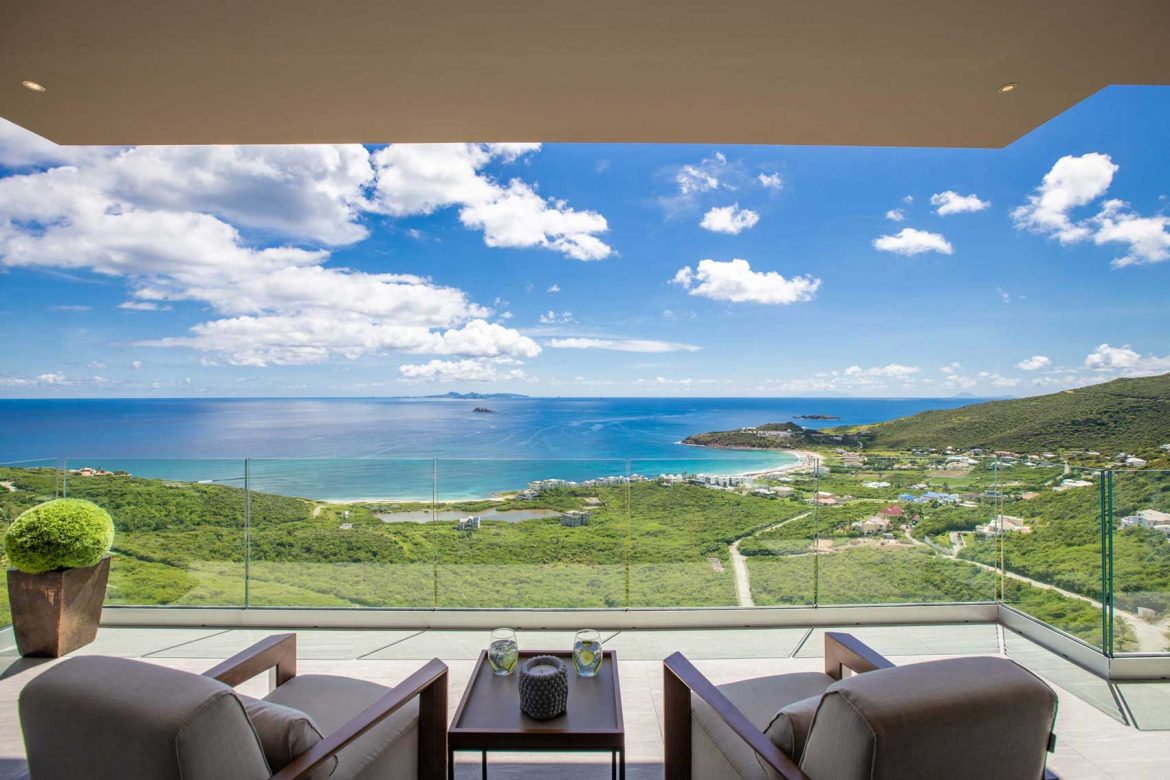 St Maarten Permanent Residency
How many nationalities can get the St Maarten Permanent Residency quickly?
St Maarten takes immense pleasure to tell the world that it is home to over 100 different nationalities. We may be the most diverse country in the Caribbean! The country is a part of the Kingdom of the Netherlands, located on the southern part of the Caribbean island shared with neighboring French Saint Martin. As you know, the Netherlands is a member of the European Union, so EU citizens will not need to worry about obtaining St Maarten permanent residency permits and visas to migrate to St Maarten. Moreover, bilateral relations of the country with the U.S. allow the citizens of the United States / Americans to invest, visit, live, and work, without the need to apply for residence and working permits.
People from the developed and semi-developed countries, such as Canada, the United States, Europe, the Caribbean, and South America, visit the island for various purposes, like tourism and vacation adventures. Some people love the place so much that when they retire, they settle on the island and invest in St Maarten real estate.
Century21 Island Realty specializes in the sale and rental of real estate; however we help hundreds of American and Canadian citizens get residency in Sint Maarten via our partners in SXM.
December 2022 Update:
As per the Sint Maarten Government website fees guidance, I have included the latest information available as of December 24th 2021 below.
Example 1
Venus just received a work permit from the Department of Labor Affairs for one year. She must now apply for residency. Her calculation will be the following:
NAF 500: Temporary Residence
NAF 45: Statement of Guarantee
NAF 545: TOTAL
545 Netherlands Antillean Guilder equals 302.57 United States Dollar as of Dec 24, 12:11 PM UTC on Google Finance
Example 2
If Sonia and Pauline recently bought a condo in St Maarten with Century21. Pauline who has two adopted children and working will be signing for her family as the guarantor. Their calculation will be the following:
Temporary Residence for 2 Adults: NAF1000
Temporary Residence for 2 Minors: NAF 400
Statement of Guarantee: NAF 45
TOTAL: NAF 1445
1,445 Netherlands Antillean Guilder equals 802.23 United States Dollar as of Dec 24, 12:11 PM UTC on Google Finance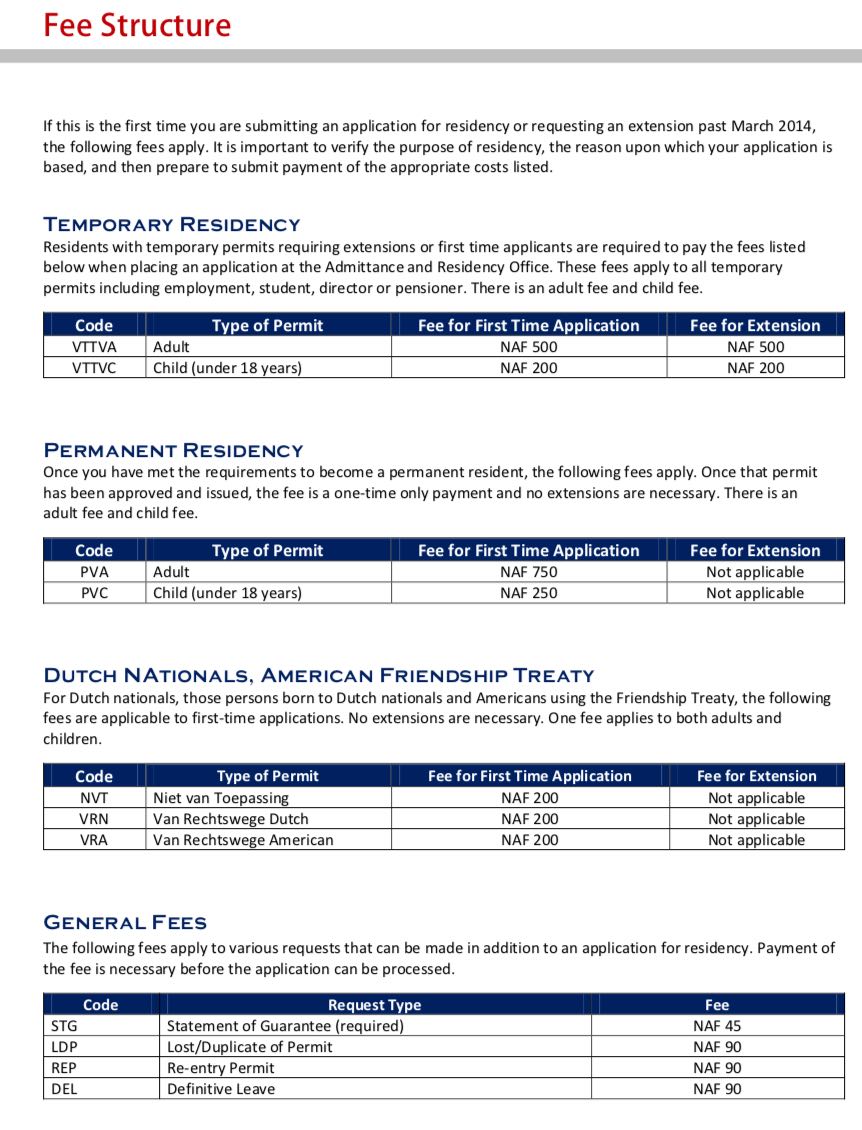 March 2021 Update: Common Questions by Quick Message.
Unfortunately no you can only reside and work on the Dutch side.
Because of the bilateral treaty, Americans can live and work in St Maarten for 6 months without any restrictions or hindrance. Enjoy that workcation!
Yes it is! Basic necessities are very expensive, particularly utilities and services. St Maarten is a luxury destination.
Various types of St Maarten Residence Permits
St Maarten is a welcoming country for the citizens of the entire world. Authorities have set different immigration routes for various nationalities based on their needs to migrate to the island. Some people want to reunite with their family members, while others find investment opportunities and invest their money in various businesses and lands. However, we find that there are some common reasons for which foreigners migrate to St Maarten. These include:
Investment in business or property
Family reunification
Cohabitation
Retire and spend the rest of the life enjoying on the island
A treaty between the United States and the Netherlands
Employment
Higher education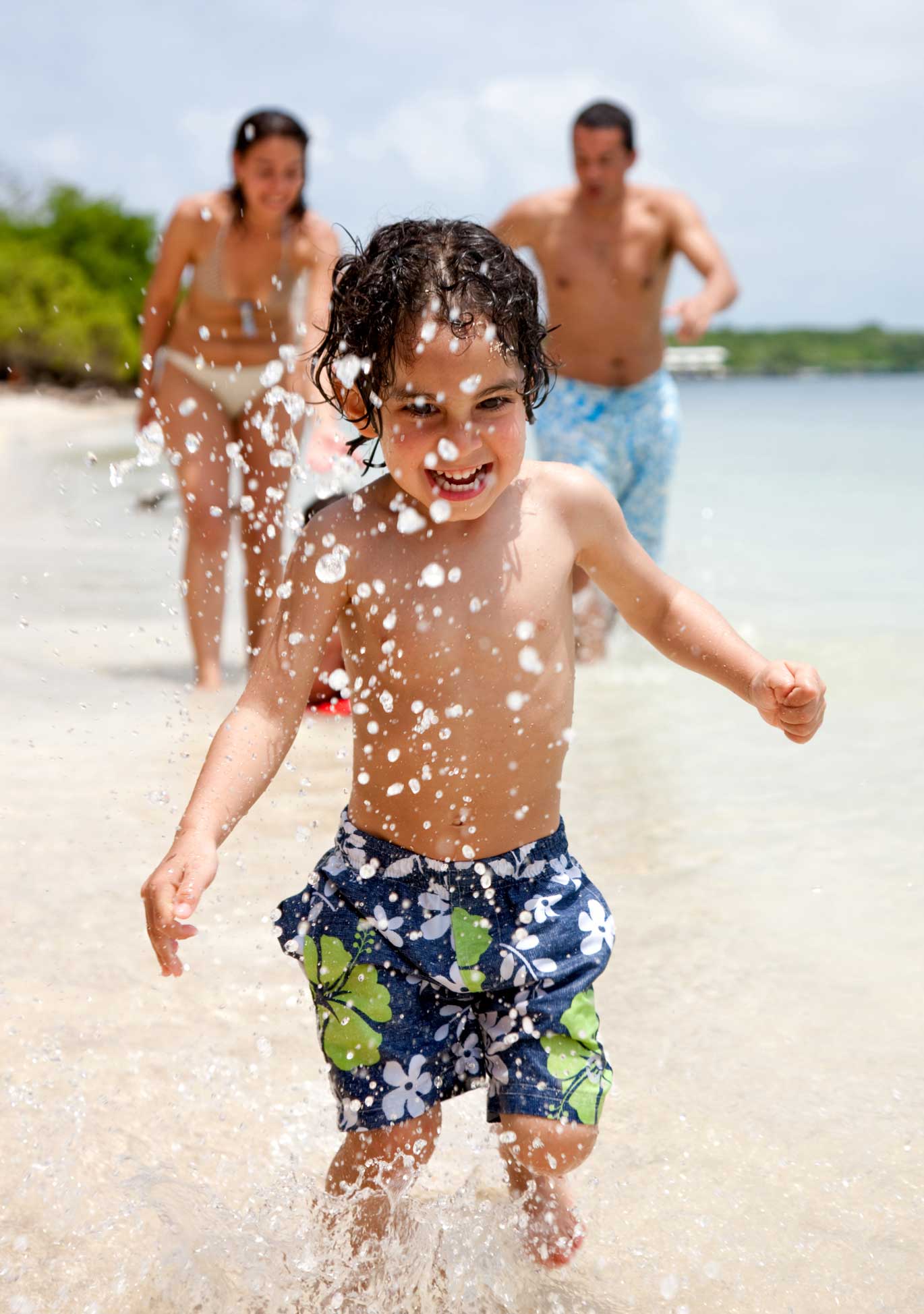 St Maarten permanent residency based on employment
St Maarten permanent residency based on employment is a suitable route to migrate to the island for those individuals who are looking for a job in St Maarten. Firstly, they need to apply for the employment permit to the Department of Labor with the help of his/her future employer. They must do so before they enter the territory. Later, they can apply for a residence permit.
St Maarten permanent residency based on sole Proprietorship of a business
Small businesses are beneficial to any economy that exists in this world. It is well-understood by the authorities of St Maarten island. Thus, the government issues St Maarten permanent residency for business owners running their businesses in the country for more than a decade. To remain in the state and continue to run their businesses, they need to obtain residency permits. The Businessmen need to attach a few crucial documents, such as, business license, a copy of the director's license, which should be obtained from the Economic Affairs department easily, a copy of the Chamber of Commerce registration that should not be older than six-months with the application. Also, the statement about the operational condition of the company. Last but not least, a reference letter from the bank stating the financial situation of the company.
St Maarten permanent residency based on investment in the real estate
Foreigners who have saved a decent amount of money and want to live a happy life in a peaceful country then they can consider buying St Maarten property in the country to get St Maarten permanent residency. To obtain the visa, the applicant needs to buy a piece of land or residential property on the island. Moreover, to document the intention of purchasing a property in St Maarten, the applicant needs to get a statement from the local bank stating that he/she is willing to invest at least NAF 900,000 or USD500,000 in the island. Lastly, proof of the required investment is attached to St Marteen's permanent residency application.
Buying property in St Maarten is very easy, particularly with a Broker involved.
Properties over USD500,000 – All Locations
Guana Bay Modern Villa
Indigo Bay Villa For Sale
Cole Bay Modern Home
Simpson Bay Modern Condo
Dawn Beach Oceanview Luxury Condo
Beachfront St Maarten Villa For Vacation Rental Income
Dawn Beach Modern Family Villa For Sale
Porto Cupecoy Apartment For Sale
St Maarten permanent residency based on reunification with the family
Some circumstances occur in life that separates the family members from each other. St. Maarten government understands this situation and allows the immediate family members to reunite and live together with their loved ones. Happy families residing in the country make it a joyous society. However, there are different visa requirements for Dutch citizens and non-Dutch nationals. Netherlanders provide; a passport, birth and police clearance certificate, school registration letter for children, and original marriage certificate. Non-Dutch citizens need to attach some additional documents including residence permit of the spouse, spouse job letter mentioning the monthly gross income and date of joining the company, and confirmation of the salary of at least NAF 24000 besides the documents required for the Dutch nationals.
St Maarten permanent residency based on cohabitation with a Dutch citizen
If a foreigner is in a relationship with a Dutch national, then he/she can immigrate to the island. The immigration is possible because of cohabitation with a Dutch citizen. The local has to sign a legal agreement to live with a foreigner on the island without being married.
In other words, two adults who are not married but want to live together. The documents required to apply for the permit include the passport of both the partners, police clearance record of both partners, statement of guarantee filled and signed by Dutch partner, original cohabitation agreement, and proof of non-marriage.
General requirements of Official documents to apply for St. Maarten permanent residency
Applicants need to put in with certain official documents that are issued by the local government when they apply for St. Maarten permanent residency. These documents vary from case to case. When you visit the Immigration and Border Protection Service, make sure you possess the original documents. The legal papers include but not limited to:
Passport
Character clearance certificate from the police department
Birth Certificates
Adoption records for adopted infants/teens
Marriage Certificates
Police clearance certificates
Employment letters
Bank statements
Net-worth details
Is it possible to apply for permanent residency while being present on St. Maarten island?
In one word answer, No. You cannot apply for permanent residency yourself. Your employer needs to start the residence permit process if you are already present in the country. Also, you would need to leave the country to complete the immigration process. You will not be able to stay or come to St Maarten island before the final verdict of the application is out.
Thank you for reading our short and precise guide to Permanent Residency in St Maarten. For any recent updates, forms and additional information please check the Government Of Sint Maarten official requirements as stated on the official website; Government Immigration Page.