Guana Bay Villas
Inspiring red sunrises, cleansing easterly breezes and calming ocean waves; Guana Bay is the premier St Maarten villa location. Guana Bay villas are large estates with most properties in Guana Bay Estate comprising of over an acre of land.
Some of St Maarten's largest beach villas are here in Guana Bay beach. A large eight-bedroom beach castle for sale at $5million!
The infamous Villa Amalia for sale at $9million! The villas in Guana Bay are magnificent and large all within a short walk to the beach.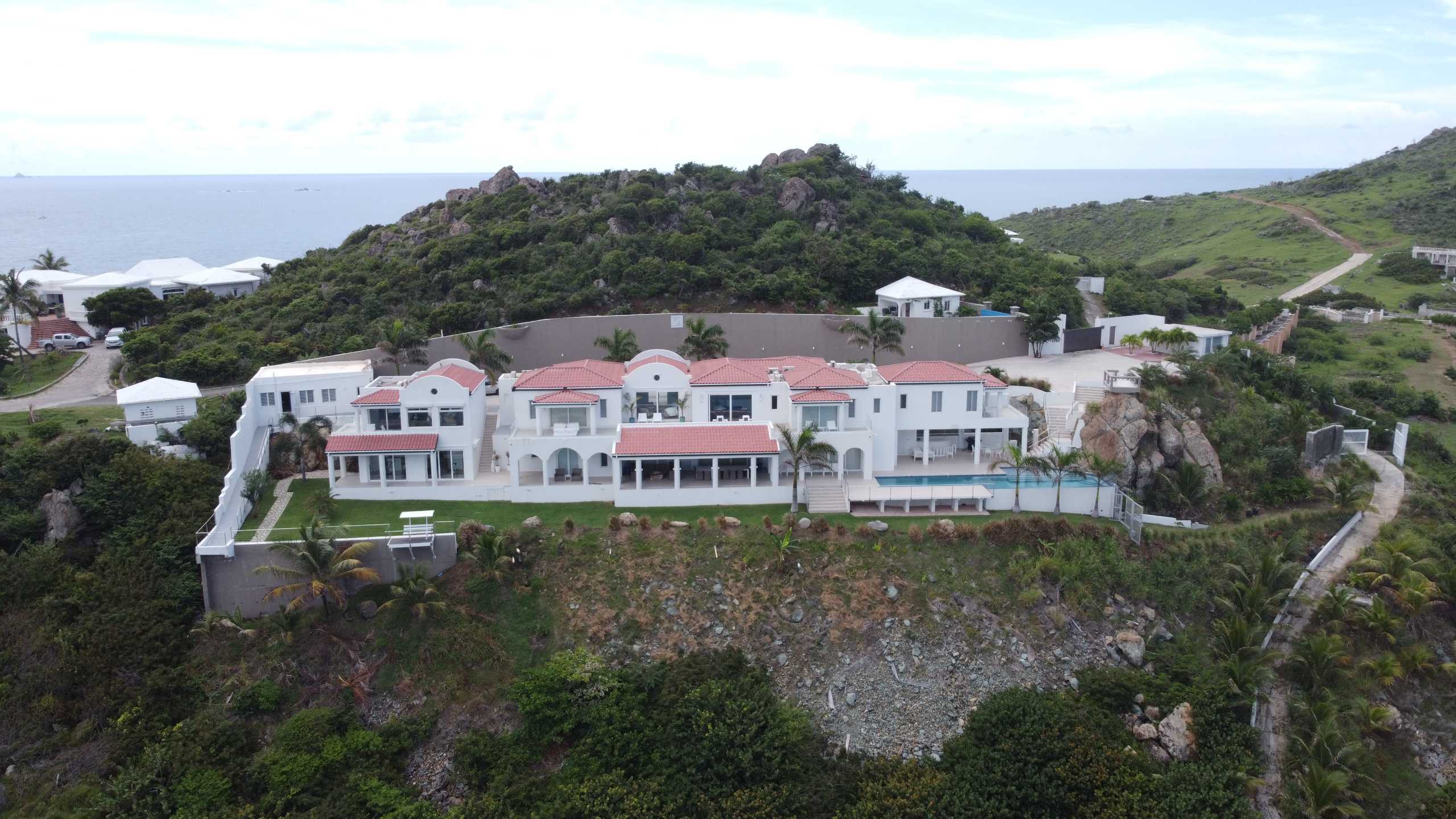 If you wake up early and like waking up to the breeze of the sea, Guana Bay has some of the best properties that will give you this feeling. Guana Bay is on the Dutch side of Sint Maarten. Besides, it is one of the places that are not as crowded as the other islands on Sint Maarten. It is also an exceptional place for those who are into water sports. Guana Bay has the best conditions for surfing and bodyboarding.
You can see St.Barths and Leewards from Guana Bay. Arriving before sunrise and witnessing the sun's rising can be a fantastic thing to do in Guana Bay. There are no shades and shadows here, so be wise and get a parasol and towel! If not, you can rent one. So, here is all about Guana Bay.
Things to do in Guana Bay
Hike To Natural Pool in Guana Bay:
The trail starts right at the end of the road and is clearly marked the entire way. Bring a hat and sunblock, because it's full sun the entire way, but the views are great and steady breeze keeps it tolerable even at mid-day.
You'll be heading toward the prominent rocky point that you can see in the distance to the south. We hiked for about an hour (including photo and rest breaks) until we came to the natural pool just past the rocky point. It's large and deep enough for several people at a time to swim and check out the fish. There are a few sea urchins, so take some sandals or water shoes.
Watersports:
Being on the side of the Atlantic ocean you will find larger waves here perfect for wave surfing, windsurfing, and other board sports.
Beaches Near Guana Bay
Guana Bay Beach
It is one of Sint Maarten's most peaceful beaches. Guana Bay Beach Villas is more than 500 meters long. The Guana Bay Beach is a treat for surfers because of the waves coming from the Atlantic Ocean, and the view is breathtaking. You can reach Guana Bay Beach by car, or you can walk 3 kilometers. Driving is a preferable option because there is free parking and it is relatively easy. Walkers need to know that they need to climb a small hill to reach.
Restaurants in Guana Bay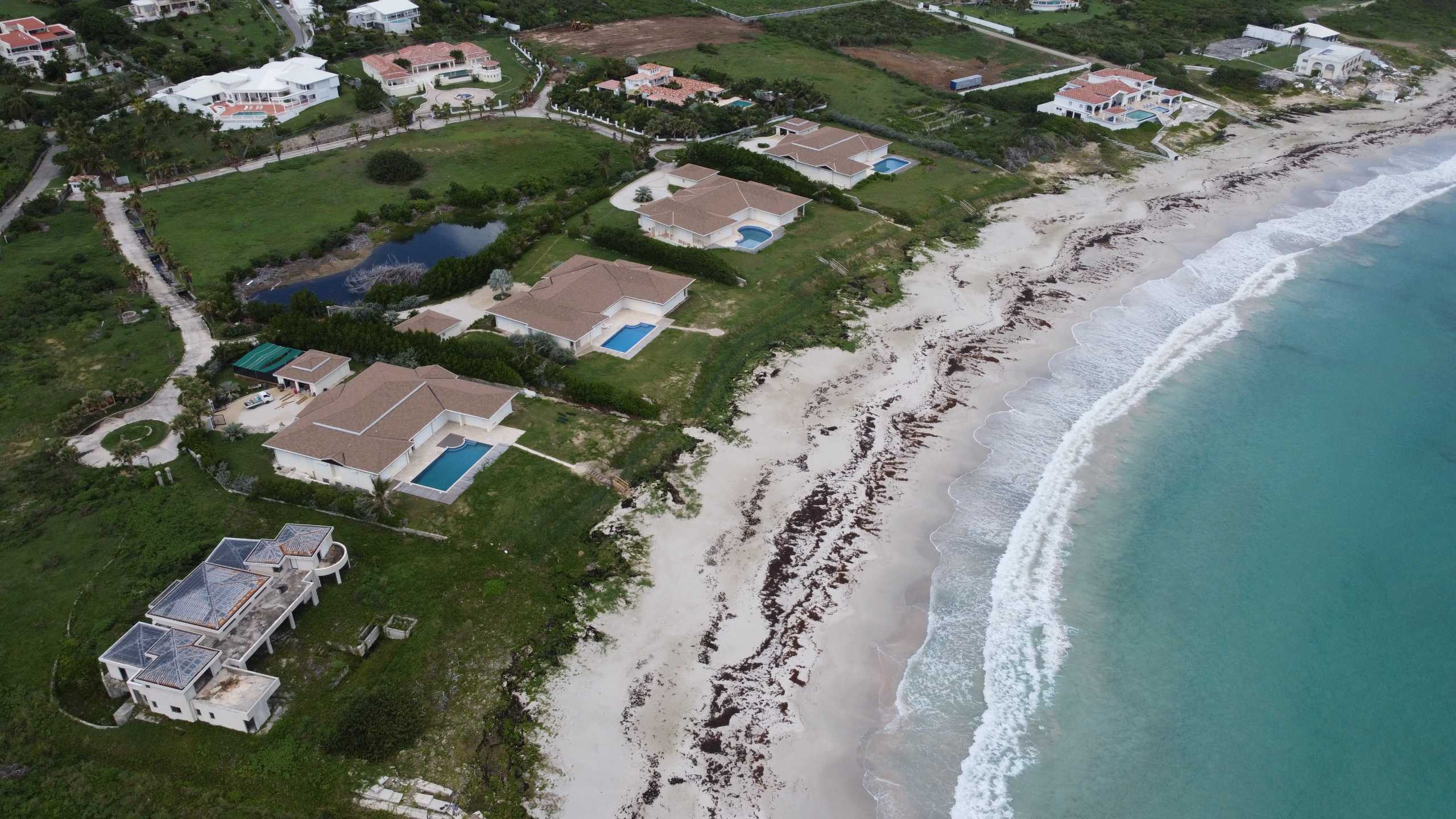 The place is relatively isolated, and the restaurants and other sites are farther than usual. Anyhow, here are some of the best restaurants close to it.
Kalua Beach Bar and Restaurant
If you want to have fantastic food while also listening to music or enjoying karaoke, Kalua Beach Bar is the best place for it! The area is famous for Caribbean food, and it also serves Central Asian food.
Maxine's Caribbean Grill and Bar
Maxine's is rated as the best restaurant in Sint Maarten. It is also the best restaurant for Caribbean food in all of Sint Maarten. The place also has a bar, and it is famous for its seafood.
What are the developments in Guana Bay?
Vanina Residences
Vanina Residences is a four-bedroom and bathroom modern-style condo. Vanina Residences is on the east coast of the island and only 10 minutes away from Phillipsburg. All the bedrooms have air conditioners. The kitchen in Vanina Residences is spacious with all the equipment. Furthermore, the pool deck is relatively large, and it also has space for barbecue, sunbathing, and dining.
Guana Bay Beach Villa For Sale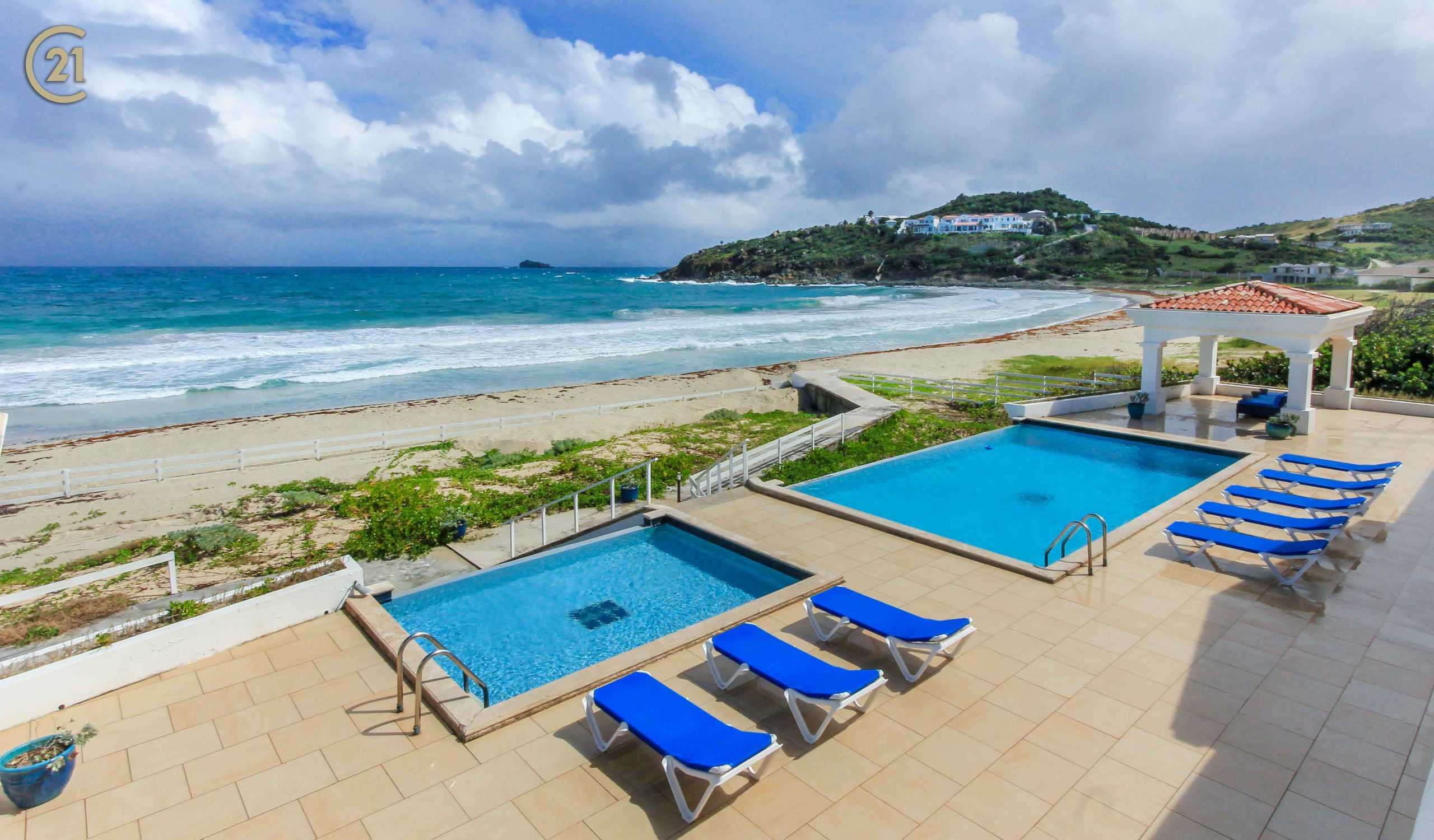 Bloomingdale Lots
This estate consists of eight lots that are on the hilly side of Guana Bay. The land is undeveloped, but it has been allotted for residential development. The most extensive plot is 13,450 square meters, whereas the starting plot is 3,450 square meters. The view is magnificent, and the value of the land is most likely to appreciate with time.
Prices of the best properties in Guana Bay
DEAL Four Bedroom Luxury Villa: $1,195,000
Guana Bay Five Bedroom Villa 36 Acre Estate: $5,750,000
Guana Bay Caribbean Style Villa: $950,000
Villa Amalia: $8,900,000
Guana Bay Penthouse: $730,000
Houses for rent in Guana Bay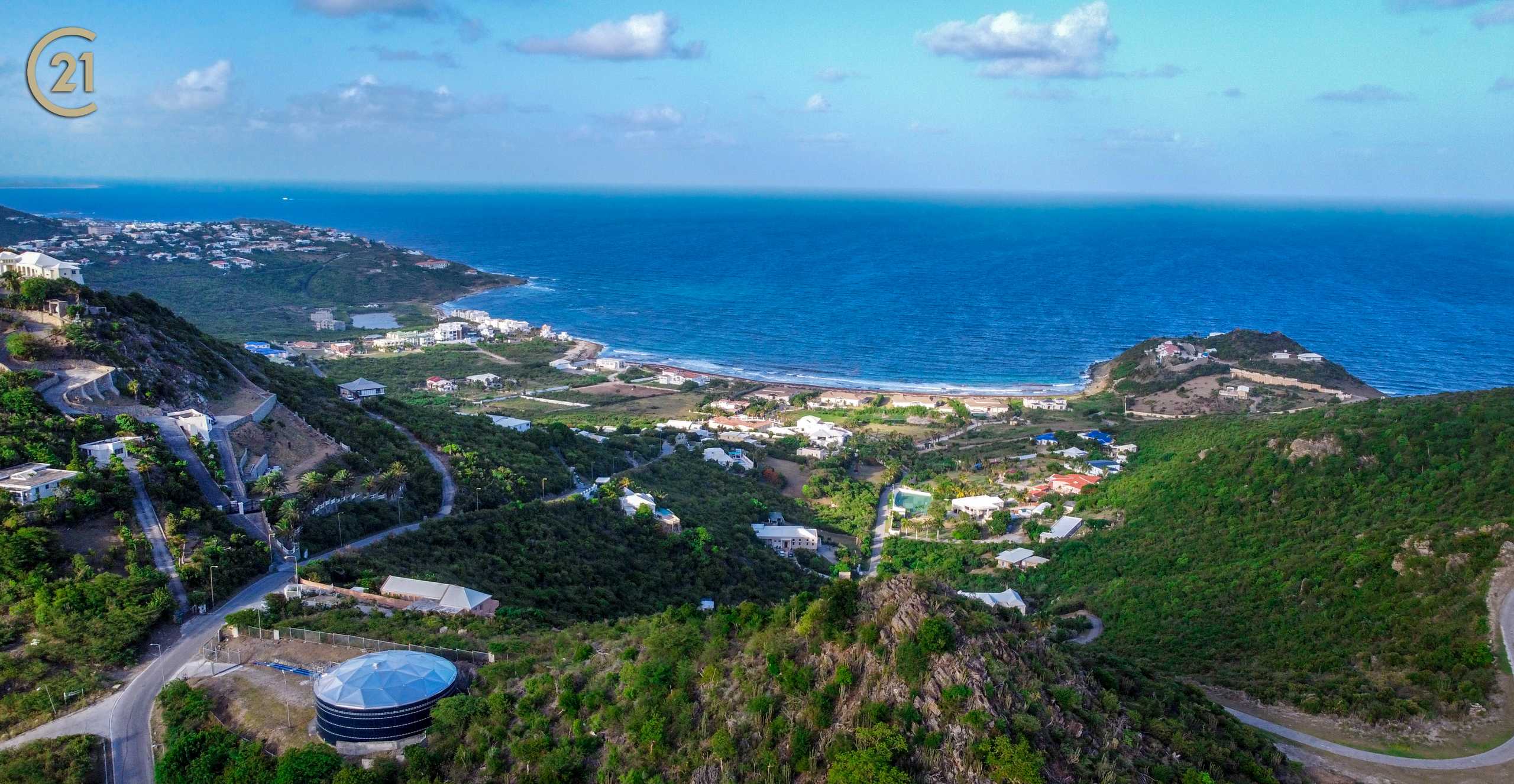 8 Bedroom Beach Villa Guana Bay: $6,500 per week
Villa Amalia: $4,358 per night
Guana Bay Hill Five Bedroom Villa: $6,500 per month
Guana Bay Villa Chere: $3,850 per month
Casa Christina Villa: $3,000 per month
Supermarkets in Guana Bay
Mr. K's Supermarket
It is among the best grocery stores in Sint Maarten. K's Supermarket is also famous for its bread and pastries. K's is on the Dutch side of Sint Maarten, and it is open on all days. So, if you are in Guana Bay and you need essentials, you know where to go!
What are people saying about Guana Bay?
It is widely reviewed as a great place to be if you want to visit a quiet relaxing time at the beach. Guana Bay is also an excellent place for hikers because Guana Bay has hiking tours. Guana bay has some unique private villas that are lavish and have all the amenities. If you are looking to invest and buy some land here, it also has the plots with the best views. All in all, Guana Bay is a great place to be if you want to enjoy Caribbean life.
Guana Bay looks across to St. Barths Island and another in the Leewards. As it is exposed to the Atlantic, it gets a stronger surf on some days of the year. Arrive before dawn and watch the sunrise over the sea then spend the day relaxing in Guana Bay. It has no shade, so bring your towel and umbrella for sun protection. Find real estate properties in Guana Bay, Sint Maarten, where you can find the best villas at Guana Bay, Sint Maarten.