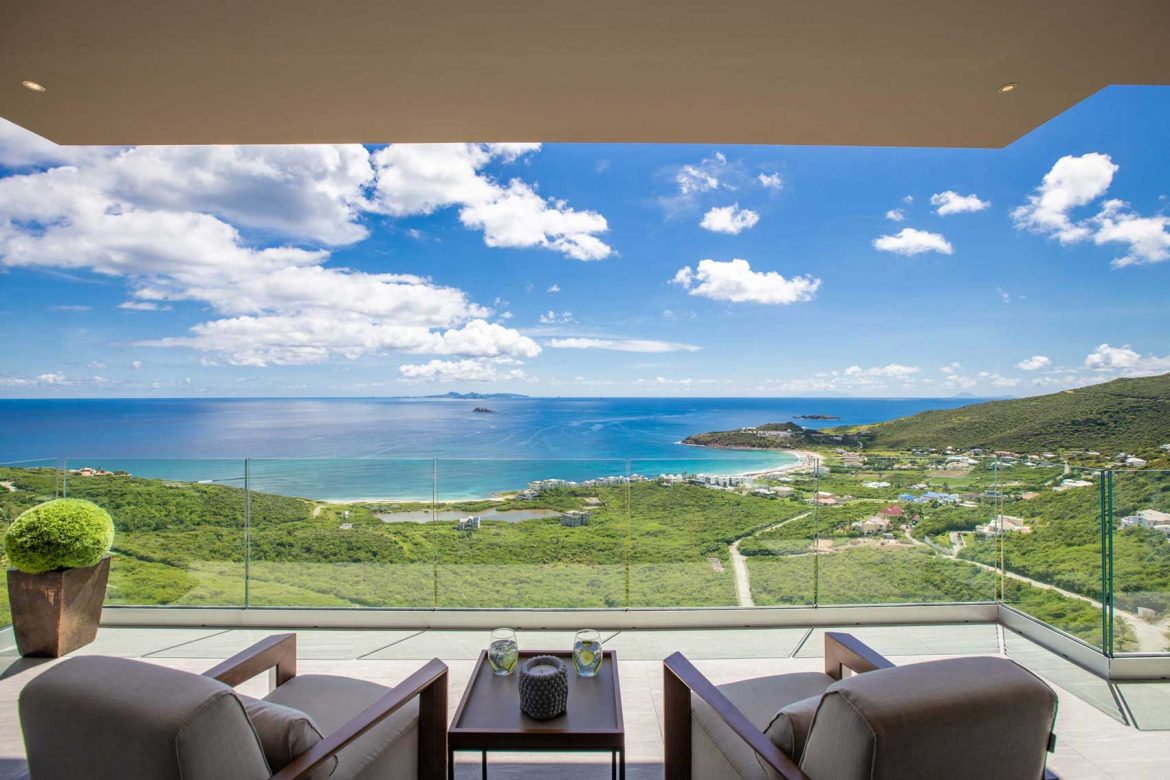 St Maarten Permanent Residency
How many nationalities can get the St Maarten Permanent Residency quickly?
St Maarten takes immense pleasure to tell the world that it is home to over 100 different nationalities. We may be the most diverse country in the Caribbean! The country is a part of the Kingdom of the Netherlands, located on the southern part of the Caribbean island shared with neighboring French Saint Martin. As you know, the Netherlands is a member of the European Union, so EU citizens will not need to worry about obtaining St Maarten permanent residency permits and visas to migrate to St Maarten. Moreover, bilateral relations of the country with the U.S. allow the citizens of the United States / Americans to invest, visit, live, and work, without the need to apply for residence and working permits.
People from the developed and semi-developed countries, such as Canada, the United States, Europe, the Caribbean, and South America, visit the island for various purposes, like tourism and vacation adventures. Some people love the place so much that when they retire, they settle on the island and invest in St Maarten real estate.
Century21 Island Realty specializes in the sale and rental of real estate; however we help hundreds of American and Canadian citizens get residency in Sint Maarten via our partners in SXM.
December 2022 Update:
As per the Sint Maarten Government website fees guidance, I have included the latest information available as of December 24th 2021 below.
Example 1
Venus just received a work permit from the Department of Labor Affairs for one year. She must now apply for residency. Her calculation will be the following:
NAF 500: Temporary Residence
NAF 45: Statement of Guarantee
NAF 545: TOTAL
545 Netherlands Antillean Guilder equals 302.57 United States Dollar as of Dec 24, 12:11 PM UTC on Google Finance
Example 2
If Sonia and Pauline recently bought a condo in St Maarten with Century21. Pauline who has two adopted children and working will be signing for her family as the guarantor. Their calculation will be the following:
Temporary Residence for 2 Adults: NAF1000
Temporary Residence for 2 Minors: NAF 400
Statement of Guarantee: NAF 45
TOTAL: NAF 1445
1,445 Netherlands Antillean Guilder equals 802.23 United States Dollar as of Dec 24, 12:11 PM UTC on Google Finance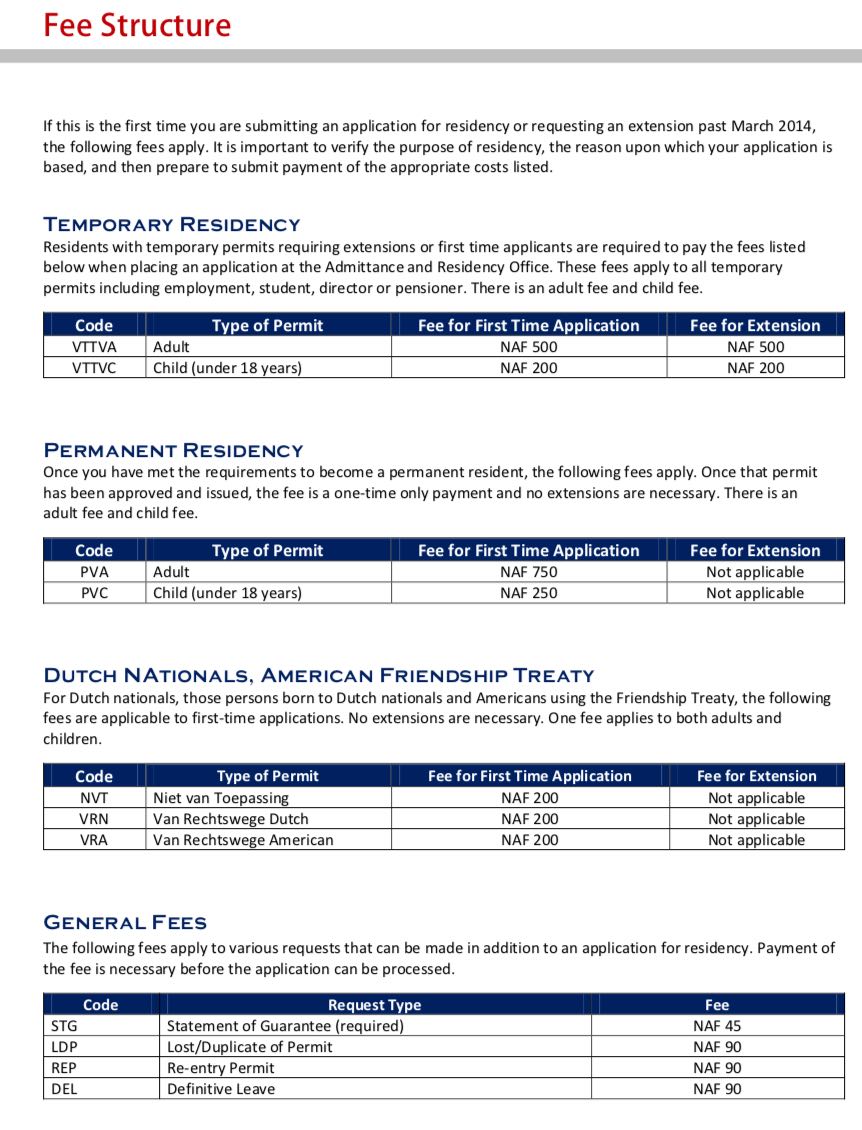 March 2021 Update: Common Questions by Quick Message.
Unfortunately no you can only reside and work on the Dutch side.
Because of the bilateral treaty, Americans can live and work in St Maarten for 6 months without any restrictions or hindrance. Enjoy that workcation!
Yes it is! Basic necessities are very expensive, particularly utilities and services. St Maarten is a luxury destination.
Various types of St Maarten Residence Permits
St Maarten is a welcoming country for the citizens of the entire world. Authorities have set different immigration routes for various nationalities based on their needs to migrate to the island. Some people want to reunite with their family members, while others find investment opportunities and invest their money in various businesses and lands. However, we find that there are some common reasons for which foreigners migrate to St Maarten. These include:
Investment in business or property
Family reunification
Cohabitation
Retire and spend the rest of the life enjoying on the island
A treaty between the United States and the Netherlands
Employment
Higher education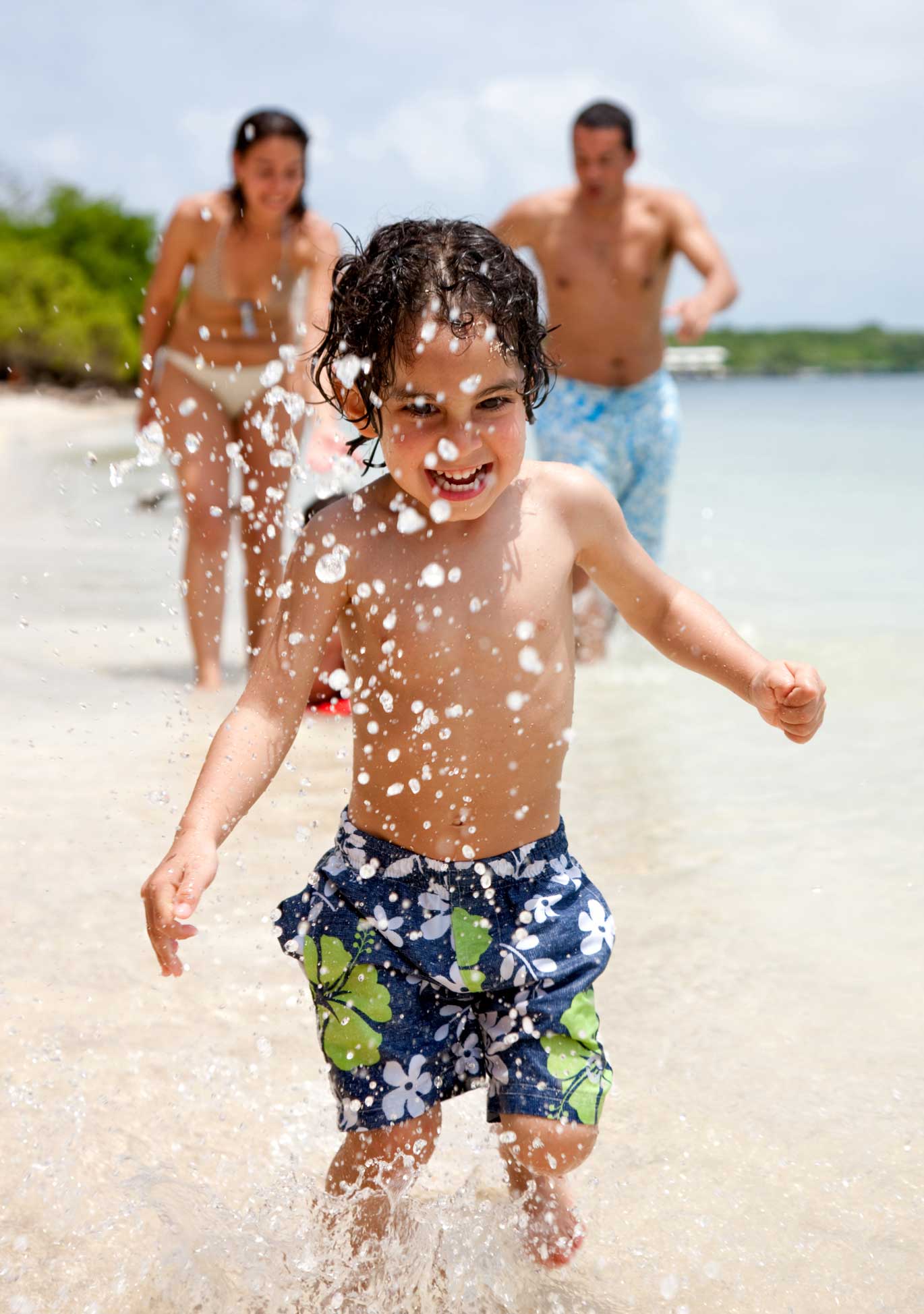 St Maarten permanent residency based on employment
St Maarten permanent residency based on employment is a suitable route to migrate to the island for those individuals who are looking for a job in St Maarten. Firstly, they need to apply for the employment permit to the Department of Labor with the help of his/her future employer. They must do so before they enter the territory. Later, they can apply for a residence permit.
St Maarten permanent residency based on sole Proprietorship of a business
Small businesses are beneficial to any economy that exists in this world. It is well-understood by the authorities of St Maarten island. Thus, the government issues St Maarten permanent residency for business owners running their businesses in the country for more than a decade. To remain in the state and continue to run their businesses, they need to obtain residency permits. The Businessmen need to attach a few crucial documents, such as, business license, a copy of the director's license, which should be obtained from the Economic Affairs department easily, a copy of the Chamber of Commerce registration that should not be older than six-months with the application. Also, the statement about the operational condition of the company. Last but not least, a reference letter from the bank stating the financial situation of the company.
St Maarten permanent residency based on investment in the real estate
Foreigners who have saved a decent amount of money and want to live a happy life in a peaceful country then they can consider buying St Maarten property in the country to get St Maarten permanent residency. To obtain the visa, the applicant needs to buy a piece of land or residential property on the island. Moreover, to document the intention of purchasing a property in St Maarten, the applicant needs to get a statement from the local bank stating that he/she is willing to invest at least NAF 900,000 or USD500,000 in the island. Lastly, proof of the required investment is attached to St Marteen's permanent residency application.
Buying property in St Maarten is very easy, particularly with a Broker involved.
Properties over USD500,000 – All Locations
Guana Bay Modern Villa
Indigo Bay Villa For Sale
Cole Bay Modern Home
Simpson Bay Modern Condo
Dawn Beach Oceanview Luxury Condo
Beachfront St Maarten Villa For Vacation Rental Income
Dawn Beach Modern Family Villa For Sale
Porto Cupecoy Apartment For Sale
St Maarten permanent residency based on reunification with the family
Some circumstances occur in life that separates the family members from each other. St. Maarten government understands this situation and allows the immediate family members to reunite and live together with their loved ones. Happy families residing in the country make it a joyous society. However, there are different visa requirements for Dutch citizens and non-Dutch nationals. Netherlanders provide; a passport, birth and police clearance certificate, school registration letter for children, and original marriage certificate. Non-Dutch citizens need to attach some additional documents including residence permit of the spouse, spouse job letter mentioning the monthly gross income and date of joining the company, and confirmation of the salary of at least NAF 24000 besides the documents required for the Dutch nationals.
St Maarten permanent residency based on cohabitation with a Dutch citizen
If a foreigner is in a relationship with a Dutch national, then he/she can immigrate to the island. The immigration is possible because of cohabitation with a Dutch citizen. The local has to sign a legal agreement to live with a foreigner on the island without being married.
In other words, two adults who are not married but want to live together. The documents required to apply for the permit include the passport of both the partners, police clearance record of both partners, statement of guarantee filled and signed by Dutch partner, original cohabitation agreement, and proof of non-marriage.
General requirements of Official documents to apply for St. Maarten permanent residency
Applicants need to put in with certain official documents that are issued by the local government when they apply for St. Maarten permanent residency. These documents vary from case to case. When you visit the Immigration and Border Protection Service, make sure you possess the original documents. The legal papers include but not limited to:
Passport
Character clearance certificate from the police department
Birth Certificates
Adoption records for adopted infants/teens
Marriage Certificates
Police clearance certificates
Employment letters
Bank statements
Net-worth details
Is it possible to apply for permanent residency while being present on St. Maarten island?
In one word answer, No. You cannot apply for permanent residency yourself. Your employer needs to start the residence permit process if you are already present in the country. Also, you would need to leave the country to complete the immigration process. You will not be able to stay or come to St Maarten island before the final verdict of the application is out.
Thank you for reading our short and precise guide to Permanent Residency in St Maarten. For any recent updates, forms and additional information please check the Government Of Sint Maarten official requirements as stated on the official website; Government Immigration Page.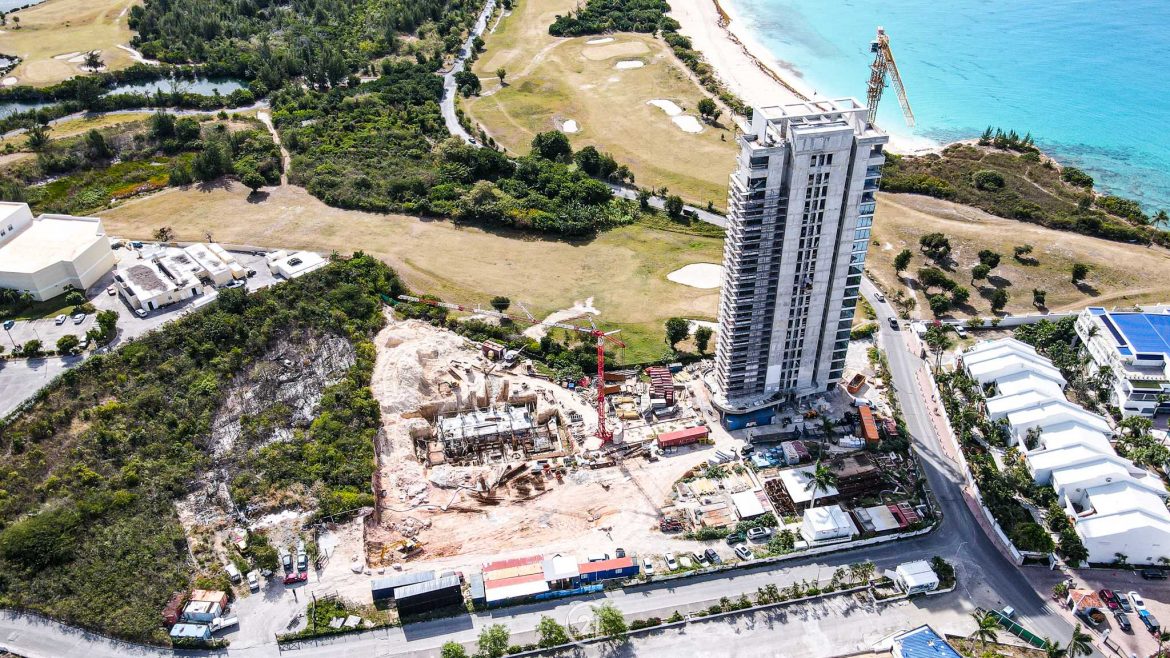 New construction is everywhere in St Maarten.
There is a boom in St Maarten construction and development.
Probably the most important question that needs answering before any sort of St Maarten construction or redevelopment is what is the cost of construction in SXM?
Best New Developments in St Maarten
Indigo Bay condos on Indigo Bay Beach.
Belair Beach Condos on Little Bay Beach coming soon.
Sold Out Fourteen Mullet Bay Residences in Cupecoy.
New 1-bedroom beach condos coming soon on Simpson Bay beach.
Why is there is a construction boom in St Maarten now?
The clue to this answer lies in this report from BCQS.
The construction costs show high quality construction cost per square foot is 385 USD to 580 USD.
And the all important sales value starts at 500 USD per square foot.
A medium sized two-level villa is approximately 2400 square feet of living space which equates to a luxury level turnkey villa construction cost of USD1,392,000 approximately.
These values taken from 2022 do not take into effect the fluctuations of material and labour costs.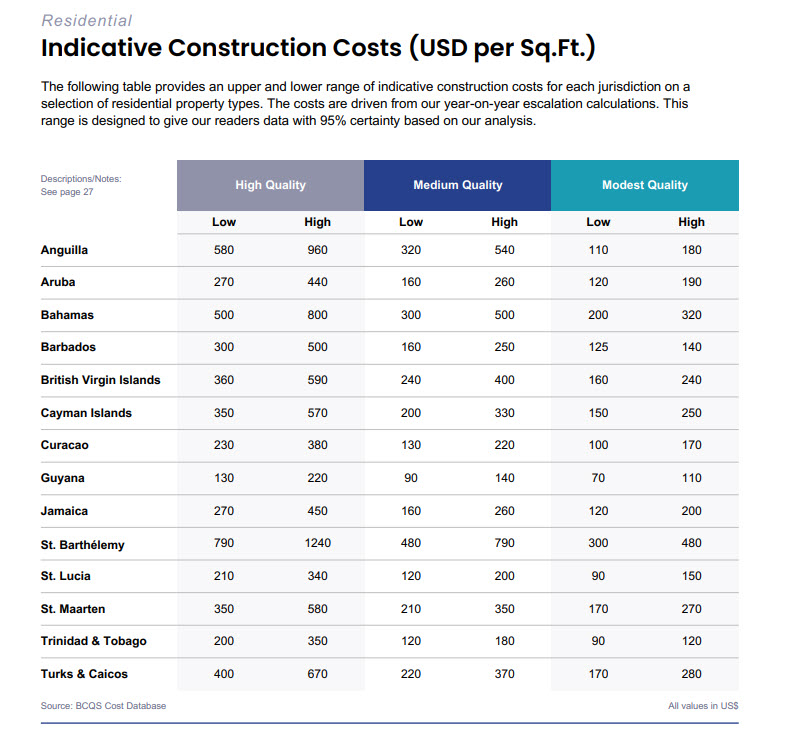 .
Use the Quick Message form to request a Sales Value of your property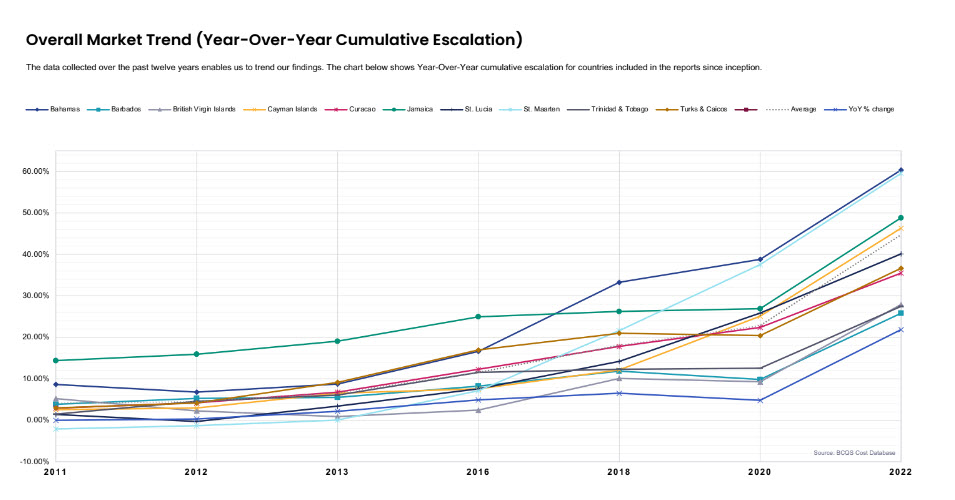 St Maarten is No.1
Everything points towards St Maarten becoming the most investable location in the Caribbean. Especially during the pandemic, we have seen that only two Caribbean islands have thrived in tourism; Aruba and St Maarten.
St Maarten's culinary attraction brings the best to these shores; giving a cultural edge like no other.
Construction In St Maarten
St. Maarten real estate is a growing industry. Despite the challenges brought about by the pandemic, many investors decided to continue investing in the real estate market. Construction in St. Maarten is reaching peak levels and there is no indication that it will soon stop.
There are a lot of exciting projects in the industry of Construction in St. Maarten. But before you get your wallet out and start writing that cheque to Century 21 St. Maarten, we deem it necessary to look at just how good the industry of construction in St. Maarten has become popular over the past years.
St Maarten: An Overview
St. Maarten is a competitive marketplace of prime real estate located on the southern side of the Caribbean. It stretches on a 37-square-mile island and is considered the smallest one in the world that is governed by two countries. The market is competitive for buyers who want a retirement home. But more than that, it has become a great investment.
In a recent study, most purchasers of the housing market in St. Maarten are focused on renting out their real estate investments to tourists and short-term leases while the rest are looking for a retirement home or a halfway house, halfway between their real life and paradise. The result is their investment works for them. Instead of continuously paying for their maintenance fees and upkeep of the property, as well as homeowner dues and the like, the property pays for itself. If you are a homeowner or a property investor, you know how important it is to take into consideration the maintenance and upkeep fees.
Perhaps, this is the main reason why properties in St. Maarten are often rented out and condos in St. Maarten are also very competitive. Condominiums in St. Maarten are very popular. Over the past 16 years, the industry has seen big changes, both positive and negative. With only 37,500 residents, St. Maarten has a small domestic market and a very big global market.
Further, due to the further domination of St. Maarten in the yachting business and sailing events like the Heineken Regatta, the properties in St. Maarten are selling a lifestyle much more than a real estate property. This is why an attractive condo in St. Maarten sells at $275 to $375 a square foot while some sell at $200 per square foot.
Luxury villas, on the other hand, are a different thing and do not sell based on the size but the whole cost. Properties in the form of villas currently sell for around $2 million up to $20 million. This fact makes for a very attractive industry of construction in St. Maarten. Most buyers want to have a sense of control over the properties since they are already spending a lot of money on them.
If you are looking to buy a property in St. Maarten or you already have one and are looking to begin construction on your property, then you should read on the succeeding paragraphs and see the necessary information related to construction in St. Maarten.
Weather in St. Maarten
St. Maarten is not without any problems. The island also faced many weather problems, even if they are years apart. The worst hurricane that the island experienced is Hurricane Luis. Many hurricanes also pass by the island.
The most recent hurricane in St. Maarten devastated the island in 2013 and the island is still recovering. This is one of the main reasons why construction companies in St. Maarten are continuously investing in new technology and hurricane-resistant construction in St. Maarten is the trend.
Furthermore, due to the weather in the tropical paradise, the construction regulations in St. Maarten are strict. There are also construction companies in St. Maarten that have taken it upon themselves to take charge and start construction using materials that are hurricane-resistant, energy-efficient, and environment-friendly.
The bottom line is that since St. Maarten can be considered as a tropical island, it has the weather of the tropical islands – the wet and dry seasons. Property values are not affected much by the hurricanes and the devastation they leave behind so it is still considered a good investment for anybody who can invest in St. Maarten and what it has to offer.
Construction Regulations in St. Maarten
Construction in St. Maarten is governed by strict, but easy to follow, construction rules. Whenever you want to acquire any kind of real estate property, the Building and Housing Ordinance of St. Maarten is the main legislation that one should follow. It stipulates the important rules governing the design and construction-related aspects related not only to construction in St. Maarten but also focused on public health and safety.
To begin, it is important to know that according to the Building and Housing Ordinance of St. Maarten, there shall be no construction works that may be carried out in St. Maarten without a building permit coming from the government.
To get a building permit in St. Maarten, the application must be submitted in writing. The application must state the circumstances of the owner: the name of the applicant, his profession, and his place of residence. Construction regulation in St. Maarten requires the submission of documents such as proof of ownership, drawings of the building, calculations on the structure, the foundation plan, the subdivision plan, site plans, and the floor plans.
Restrictions on the height of the structure are very important in St. Maarten. There is further information that the government may ask in connection with an application for a building permit. The applicant is obliged to provide all of the requested information.
In case of refusal, there is an appellate system that allows those who want to continue their construction project in St. Maarten. This is where a good construction company in St. Maarten may come to your aid and assist you in your construction needs.
During the pandemic, there are also some very straightforward and strict health and safety protocols that individuals must abide by if they are looking to start construction in St. Maarten but all are pretty straightforward.
Zoning And All Other Regulations You Should Know Before Construction in St. Maarten
A lot of real estate companies and real estate agents would tell you that location is one of the more important aspects of dealing with real estate. The real estate investments that you make in St. Maarten would be able to continuously increase if you know the construction regulations in St. Maarten. This is where the zoning regulations become more important for the individual who wants to start construction in St. Maarten.
Construction regulations in St. Maarten is not unique. The construction regulations in St. Maarten are based on the Unified Comparable Zoning Plans applied in the Netherlands. In St. Maarten there is a rule that is called the "existing situation regulation" in terms of zoning. Generally, all existing structures that differ from the regulations permitted under the development plan may be rebuilt and changed, as long as they keep their size and nature.
By definition, an existing structure is defined as that which was already constructed pursuant to an irrevocable permit at the time that the draft development plan is placed for public view, that which may be constructed pursuant to an irrevocable permit and that where an application was submitted prior to the time that the draft development plan is placed for public review.
There are some other zoning regulations that we have summarized for you to deal with the construction regulations in St. Maarten:
Allotment Gardens
The government has encouraged the use of empty parcels of land as home gardens. The property owners may reinstate their original intended use for the parcel of land at any given time. According to the regulations, the zonings where the allotment gardens may be realized are as follows: Center, Traffic or along the edges, and the three Residential zoning destinations.
Building Heights and Density
The restrictions in terms of the building height, as well as the density, are also imposed. The building density or the percentage developments of the plots are important especially in terms of the restrictions imposed on the property owners.
Why are these restrictions imposed?
The restrictions are imposed in order to prevent buildings from being built at heights and density that will affect the spatial aspects, air safety, parking needs, traffic circulation, and other aspects of living in St. Maarten.
Hence, if you are planning on dealing with construction in St. Maarten, you should necessarily note that you should leave room for intensification in relation to the efficient use of space and simulate spatial accents.
Plot Boundaries
When building residential property, or any property, in St. Maarten, you should find that minimum dimensions between the building and the plot's boundaries have also been required. 5m to the front boundary and 3m to the other plot boundaries are required to be kept clear from obstruction and any kind of construction.
Construction Companies in St. Maarten
Just like in any other real estate market, there is a competitive market of construction companies in St. Maarten. This competition makes for a healthy range of construction costs in St. Maarten and also gives individual investors more choices. What are your choices of construction companies in St. Maarten? What are the companies that can help you create your dream home in St. Maarten? Let us look at them one by one.
Atlas Construction Company in St. Maarten
The Atlas Construction Company in St. Maarten is one of the pioneer construction companies in St. Maarten. They have been around St. Maarten since 1991 for the construction of the Princess Height Condominiums. Princess Heights Condominium is a 15 unit luxury condominium hotel in the Dawn Beach area.
As a construction company in St. Maarten, Atlas Construction Company prides itself in creating Princess Heights Condominium not just because it was a big project. There is pride in building the structure that withstood the worst hurricane in St. Maarten. Of course, some repairs had to be done after the storm but the structure was sound and still there after the storm.
To date, Atlas Construction Company in St. Maarten prides itself in handling big construction projects such as the First Auto SXM in Cole Bay which was built and finished in 2019, the Retaining Wall Ocean 19 in Indigo Bay completed in 2020, and many other projects that used hurricane-resistant materials.
Commodore NV Construction Company in St. Maarten
The Commodore NV Construction Company in St. Maarten is another construction company in St. Maarten that has built a reputation through the years. They have built condominium projects in St. Maarten and building projects that are also strong and sturdy. On their website, they pride themselves in saying that they always keep abreast of new technology that could enhance their developments and bring their structure from the present to the future.
They also pride themselves in using new materials and new systems that aim to fully utilize time as well as the request of their clients. Finally, the Commodore NV Construction Company in St. Maarten also aims to integrate more new technology to improve the client's experience and outcome.
Liccom Construction Company in St. Maarten
The Liccom Construction Company in St. Maarten is another developer in St. Maarten who has been around for some time. Arriving on the shores of St. Maarten back in 1996, the company is still thriving some 15 years later. This construction company in St. Maarten prides itself in saying that they have built apartments in St. Maarten, some buildings, and did renovations here and there. Liccom Construction Company in St. Maarten is still one of the most trusted companies in the area but there are a lot of other companies that you may want to check out.
Sonesta St. Maarten Resorts: A Hurricane Resistant Construction In The Caribbean
One of the most popular construction companies in St. Maarten is the one by the Maho Group. As owners and operators of Sonesta St. Maarten Resorts in the Caribbean, the company has taken every step possible to take advantage of the latest technology. They are rebuilding the Sonesta Maho Beach Resort Casino & Spa using storm-resistant materials. This hurricane-resistant construction in the Caribbean is just one of the many 2021 new constructions in St. Maarten that we all have to look forward to.
With the hurricane-resistant technology being used for construction, the company is indeed one of the gems in the industry of construction in St. Maarten. Currently, the phase of construction is utilizing the work of TCK and LVKE building technology. This company is a China-based, green technology consortium whose main claim for fame is being at the forefront of modernizing the construction industry through the creation of energy-efficient storm and fire-resistant building materials. Testing is also being done on the hurricane and earthquake conditions that affect the new construction in St. Maarten. Through the expertise of Reggio Calabria's Building Future Lab, hurricane and earthquake testing is now possible.
Caribbean General Contractors Construction Company in St. Maarten
Caribbean General Contractors (CGC) is a relatively new construction company in St. Maarten. Unlike the previously mentioned construction companies in St. Maarten, CGC has only started its business since 2014. The team of CGC is not just focused on construction but has also been doing some infrastructure maintenance and use of heavy equipment and trucking operations.
To date, the CGC also does demolitions jobs, road pavements, and they rent out their trucking and heavy equipment to other companies.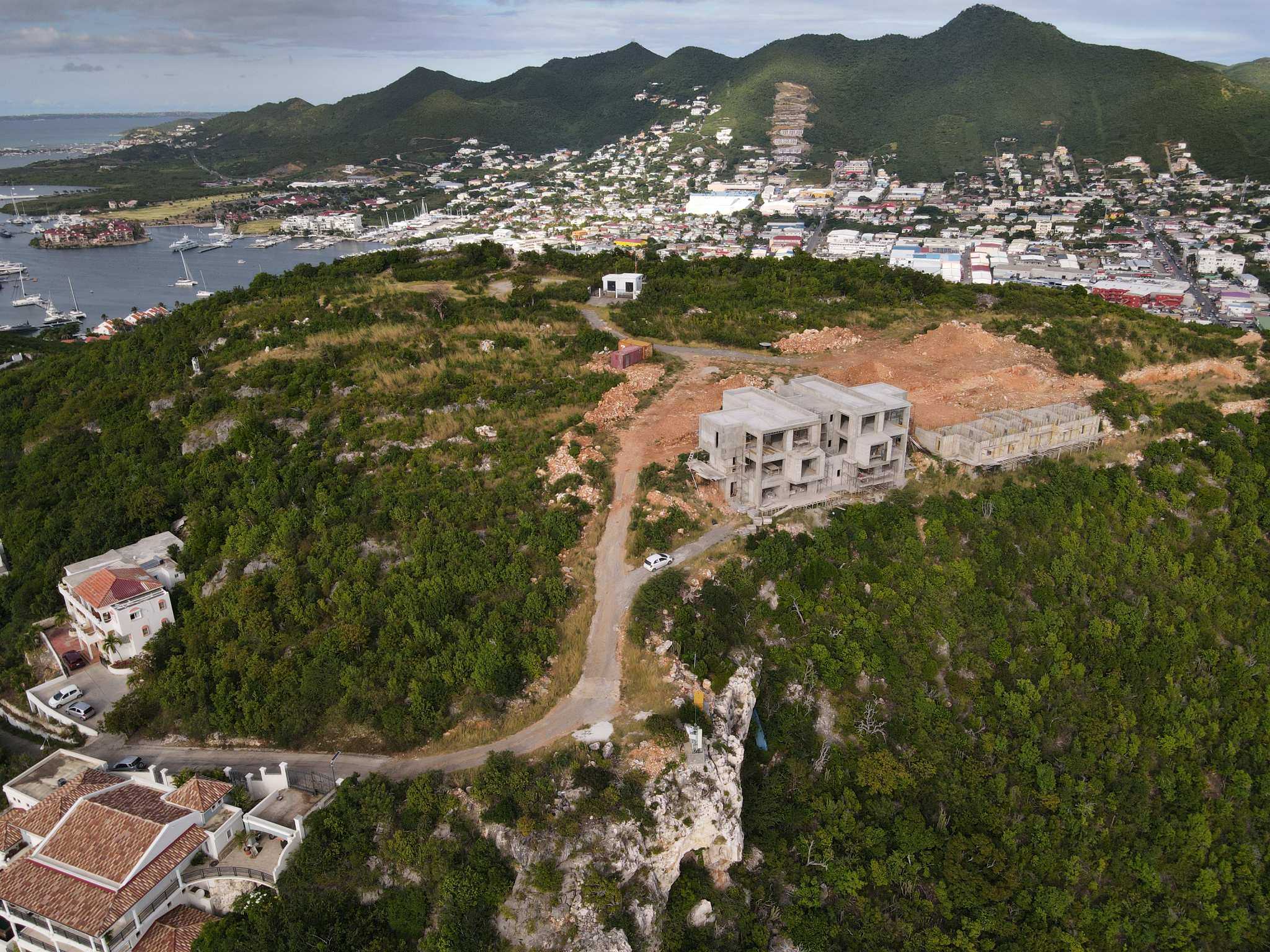 Comparing Construction Costs
When we compare construction costs with different countries and the costs of construction in St. Maarten, there are a lot of factors that affect prices.
Construction in St. Maarten costs around $ 3,267 on average per square meter while that in the Dominican Republic costs around $ 2,078. While the prices are very different, we can easily attribute that to the lifestyle that is being sold in St. Maarten.
The price of construction is also comparable to that of the United States. On average, an American home construction would cost around $298,000 while that in St. Maarten is said to be higher. This will be discussed further in the succeeding section.
construction st maarten, In the year 2020, there is an increase in the average construction costs in St. Maarten as compared to other countries. Studies have shown that this is primarily because of the fact that the pandemic has put a halt in the movement of goods and services. To date, the average increase in construction costs of 4.8% are found in three main areas – Cayman Islands, St. Lucia and St. Maarten.
The construction costs in St. Maarten for residential construction are currently pegged at $270 per square foot to $450 per square foot. This amount is comparable to that of the Bahamas which ranges at $290 per square foot to $490 per square foot. While the Bahamas is already syndicated as a good tourist spot and St. Maarten has not yet reached a global reach, the prices are very close due to many factors.
For one, St. Maarten is considered as one of the top destinations for the regatta and has been known as a good retirement area especially for people retiring from the United States.
On the other hand, the prices in St. Maarten is relatively higher than that of Jamaica. The construction costs in Jamaica is pegged at a range of $180 per square foot to $300 per square foot. Of course, St. Maarten is relatively less dense in comparison to Jamaica.
The numbers reflect one thing and that is the fact that the construction costs in St. Maarten may be at a higher rate compared to the other islands in the same area but that is attributable to a lot of factors. The cost of living and the propensity of retired individuals to stay in St. Maarten is higher compared to anywhere else.
Notable New Developments In St. Maarten
construction st maarten, Since St. Maarten is continuously under development, there are a few notable developments that individuals should know more about when they visit the country or when they plan to stay.
The Fourteen Mullet Bay residences is one of the latest and more notable new developments in St. Maarten. A lot of construction companies in St. Maarten have developed their new creations on the facade of this new development. The main plan was to make sure that it becomes a city on its own. The idea was for the city to have a life of its own and to make sure that it can be self-independent on the inside of the condo in St. Maarten.
For many individuals who want to make sure that they will get a property in St. Maarten and an investment at that, they should check out the offer of the Fourteen Mullet Bay Condos in St. Maarten.
How Much Does It Cost To Build A House In St. Maarten?
Now that you have an idea about the island, the construction companies in St. Maarten, as well as some properties that you can look at and where to find them, you go to the next step; How much does it cost to build a house in St. Maarten?
The answers to this question vary depending on many different factors. Of course, when you are talking about construction, the costs are often not as straight as any other purchase you will make in the market. Unless you buy an already constructed property, getting your dream home can mean certain unexpected costs. So, there is no one answer to that question.
However, further research shows that the rule of thumb is that it would cost around 35% more to build a house in St. Maarten in comparison to prices of construction in the United States.
On average, an American home construction would cost around $298,000. This is the mid-range that most homeowners report. The range goes between $150,000 to around $445,000 to build their home. This means that the range of constructing a house in St. Maarten could be between $202,500 to $600,750.
While there are a lot of factors that could affect building the house in St. Maarten, these are the numbers that you should expect. In a recent study, it was shown that the price of construction costs in St. Maarten for residential construction are currently pegged at $270 per square foot to $450 per square foot. This would put the assessment of a $202,500-home close to reality.
In terms of the timeframe, some experts are saying that it is best to hire an agent who can guard and oversee the construction. The time frame is not very urgent in St. Maarten so having someone look over the plans and make sure that everything is going well is necessary.
Is It Time To Build A Home Or Purchase Property In St. Maarten?
St. Maarten may be in the middle of the Caribbean but it is modern and certainly great as an option for retirement or investment. It is an island that we can all dream to retire on and enjoy the rest of our days sleeping in the sun, the sea, and the culture. The construction industry in St. Maarten is booming and the only thing that stands in the way of you making a purchase is you. Whatever your need may be, there are a lot of professionals and real estate companies who can help you find a place.
Century 21 Real Estate in St. Maarten can aid you in your search for a property. With its 25 years of experience, Century 21 Real Estate in St. Maarten can help you find what you are looking for. From finding the right plot of land to hiring the right construction company in St. Maarten, you can have all of the options available for you.
Contact Ritika
Your award-winning Broker.
Phone: +17215261819
Email: ritika@c21sxm.com
Thank you.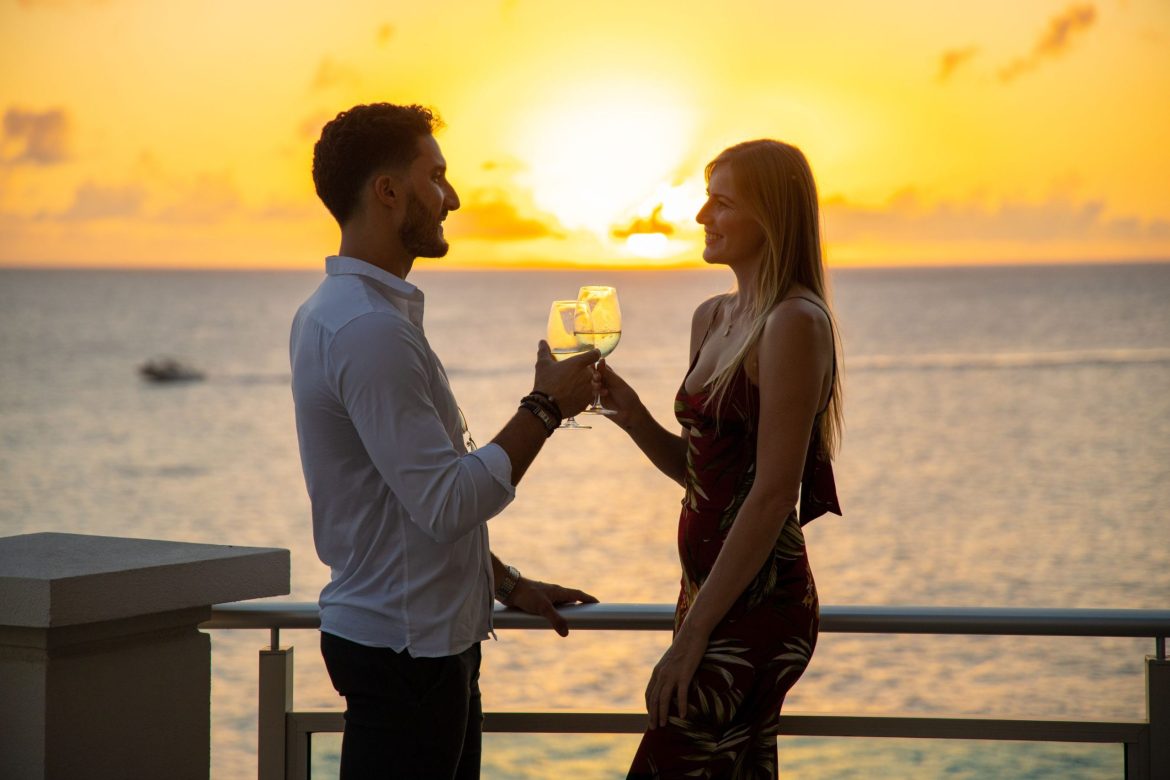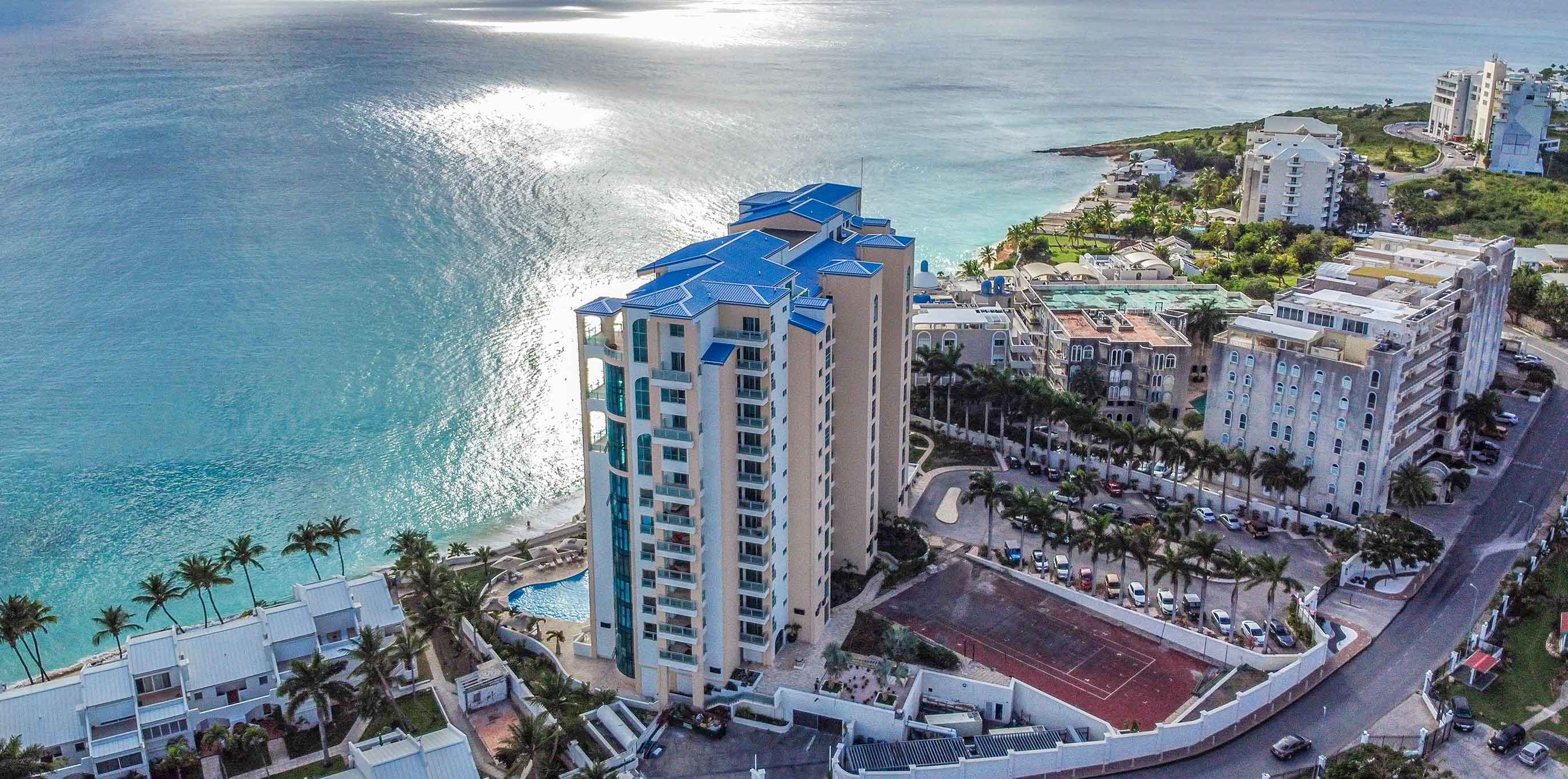 The Cliff, 7 Rhine Road, Cupecoy
12 storeys
100m of private beach
72 luxury apartments
3000 sq ft guest lobby
25m Indoor lap pool
1% New Buyer Reserve
Best feature: Beach, sunset views, and location.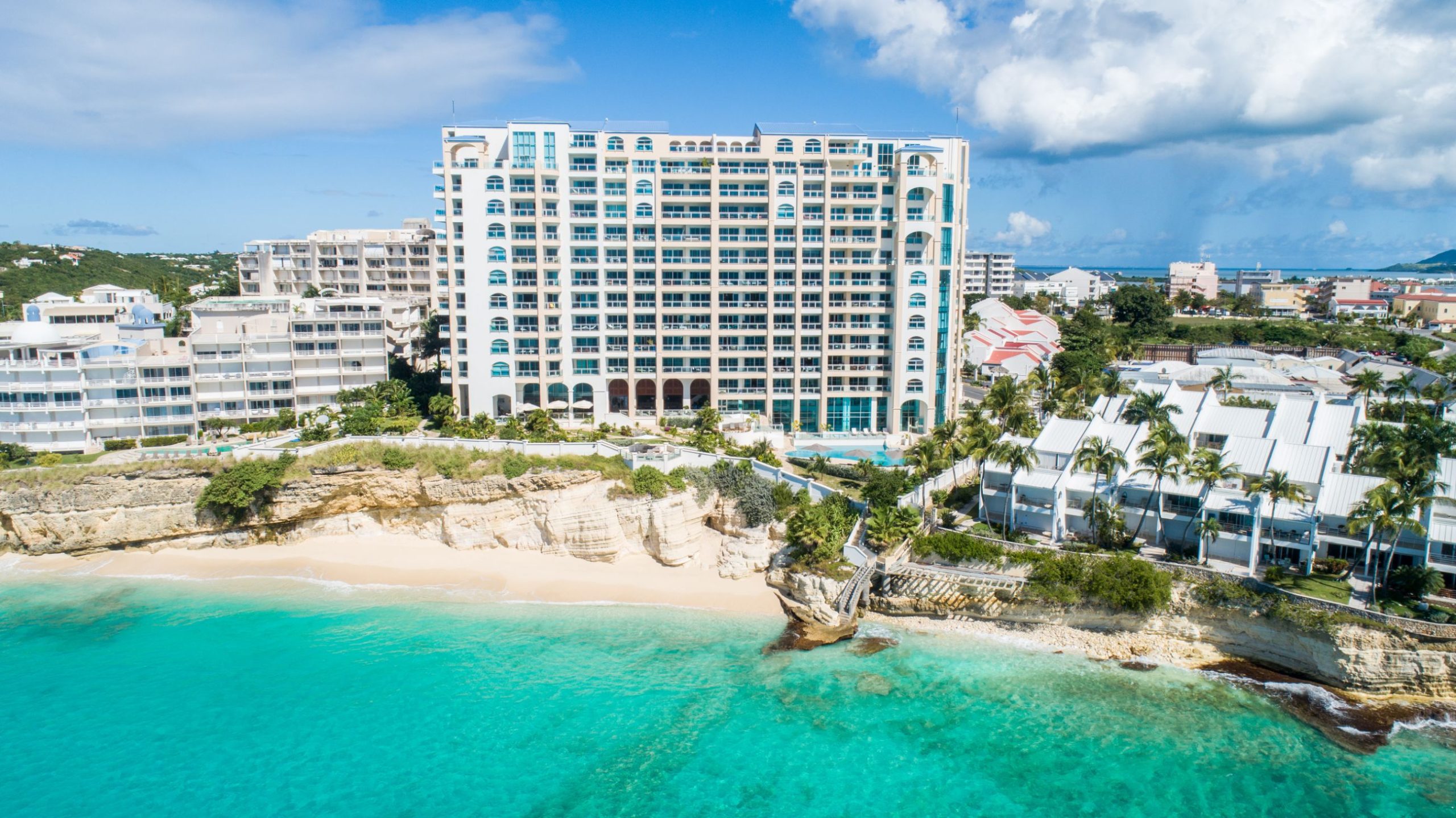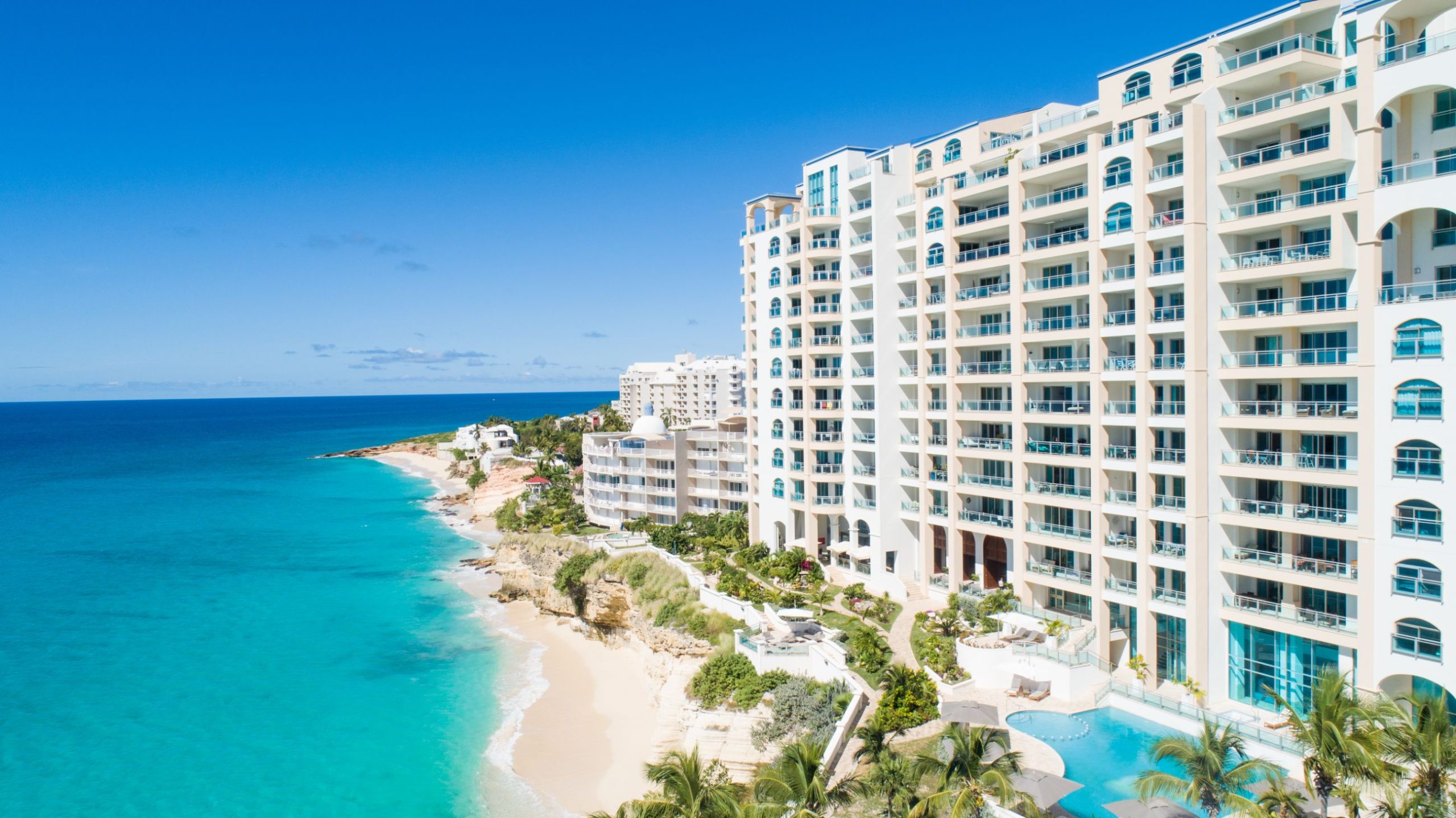 "In 2007 The late Jean Legoubey had the vision to have the first luxury apartment building in St Maarten …" said board member Alain Haillant in the Daily Herald during the re-opening of The Cliff after a complete refurbishment in 2020.
A glamorous lobby complete with a spiral staircase and ceiling to floor chandeliers. The glorious ocean view is the main feature; framed with wooden arched doorways; the majestic sapphire blue ocean invites you into The Cliff like a magnet.
One visit to The Cliff and you will buy your first condo of many.
There is no better condo development in St Maarten.
Details are everything. There are world-class artists everywhere in the lobby; I saw a Corinna and Norma Trimborn art; remembering the vivid colors. Accompanied by fellow artists Wilfred Moizan, Florence Poirier Nkpa; who grace this stunning contemporary lobby. The standout is sculptures by Mark Templeton.
A smiling reception desk with a concierge is manned 24 hours a day at the entrance of the lobby.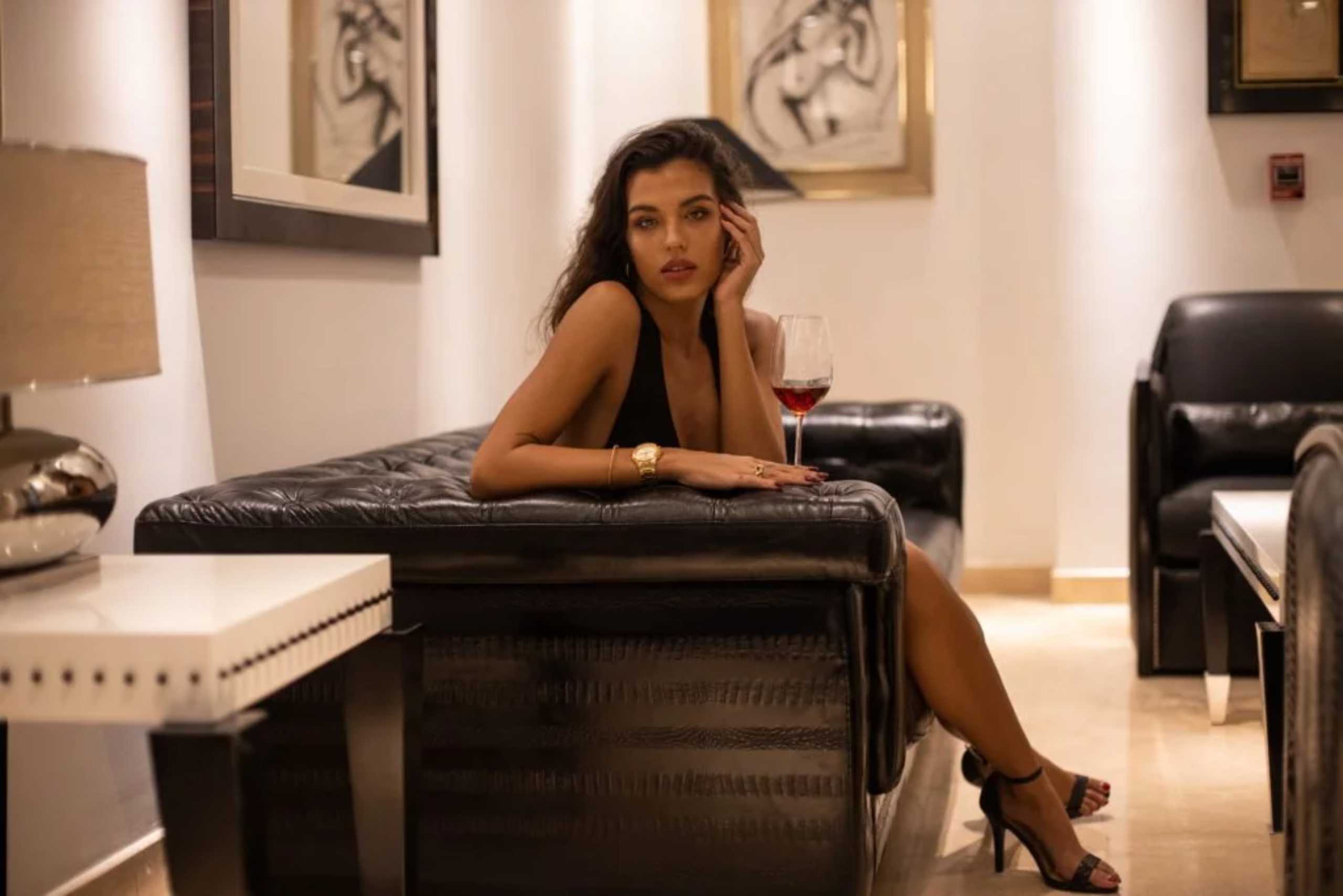 Best Beaches In The World!
Cupecoy beach offers romance like no other, with its hidden caves and calm turquoise waters; the tall limestone cliffs give you the most private beach in St Maarten!
With Mullet Bay beach a few minutes walk away; you have an incredible choice of beaches to pick from. Mullet Bay Beach is a fully serviced beach with beach chairs on one side and just nature on the other.
You are lucky to be a owner at The Cliff in St Maarten.
Cupecoy Beach, St Maarten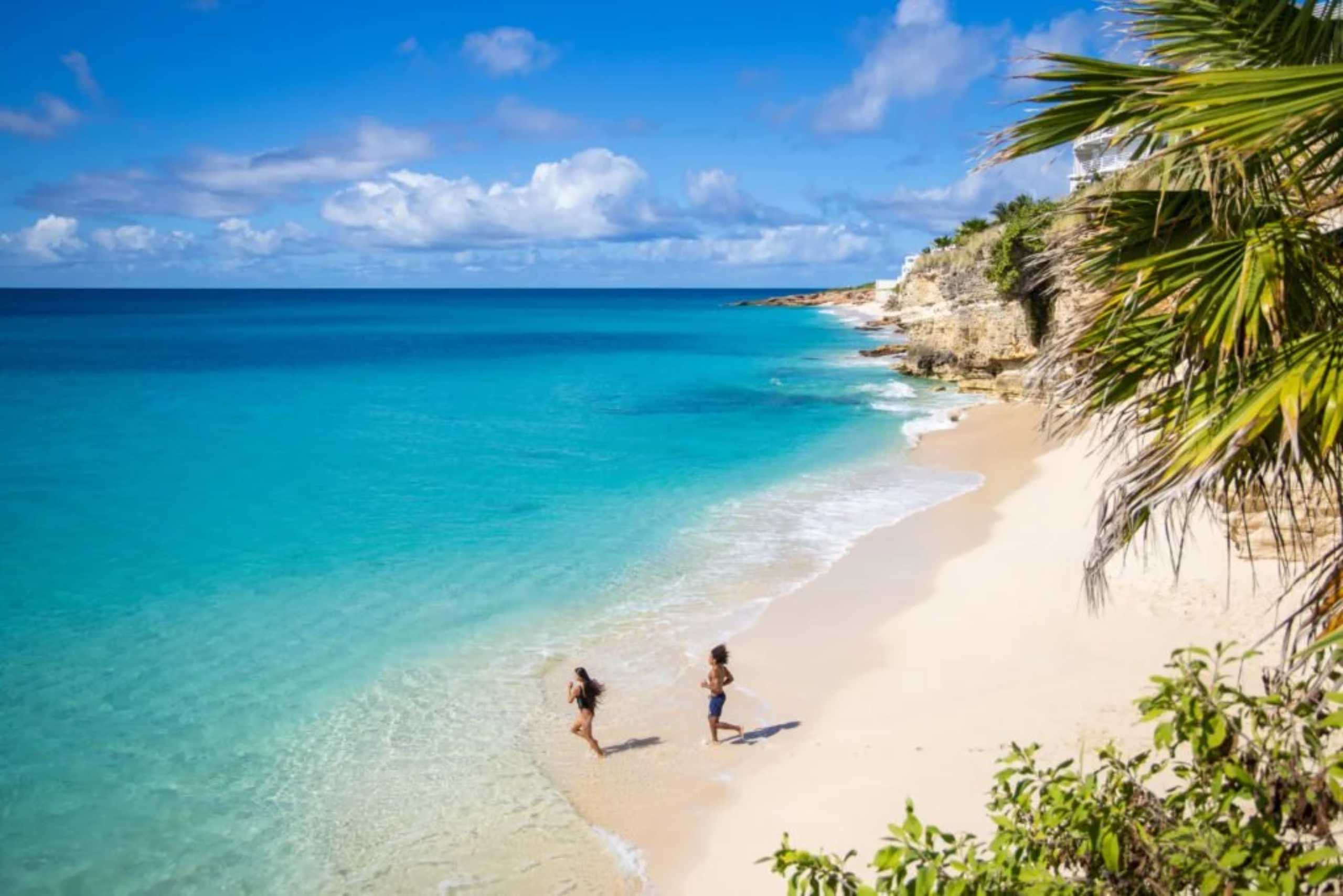 Known for its beautiful semi-private coves nestled among the limestone cliffs of Sint Maarten, Cupecoy Bay Beach is the perfect place for a taste of romance. It has gained a spot among the best beaches on the island of Saint Martin for its gorgeous views and breathtaking turquoise water.
A Unique Slice of Paradise
Hidden rocky coasts and mysterious caves in Cupecoy Beach make this one of the best private beaches in St Maarten. The seclusion of these tiny coves also makes them popular among romantic couples.
You need to snorkel here because Cupecoy Bay Beach is home to many amazing and colorful sea creatures.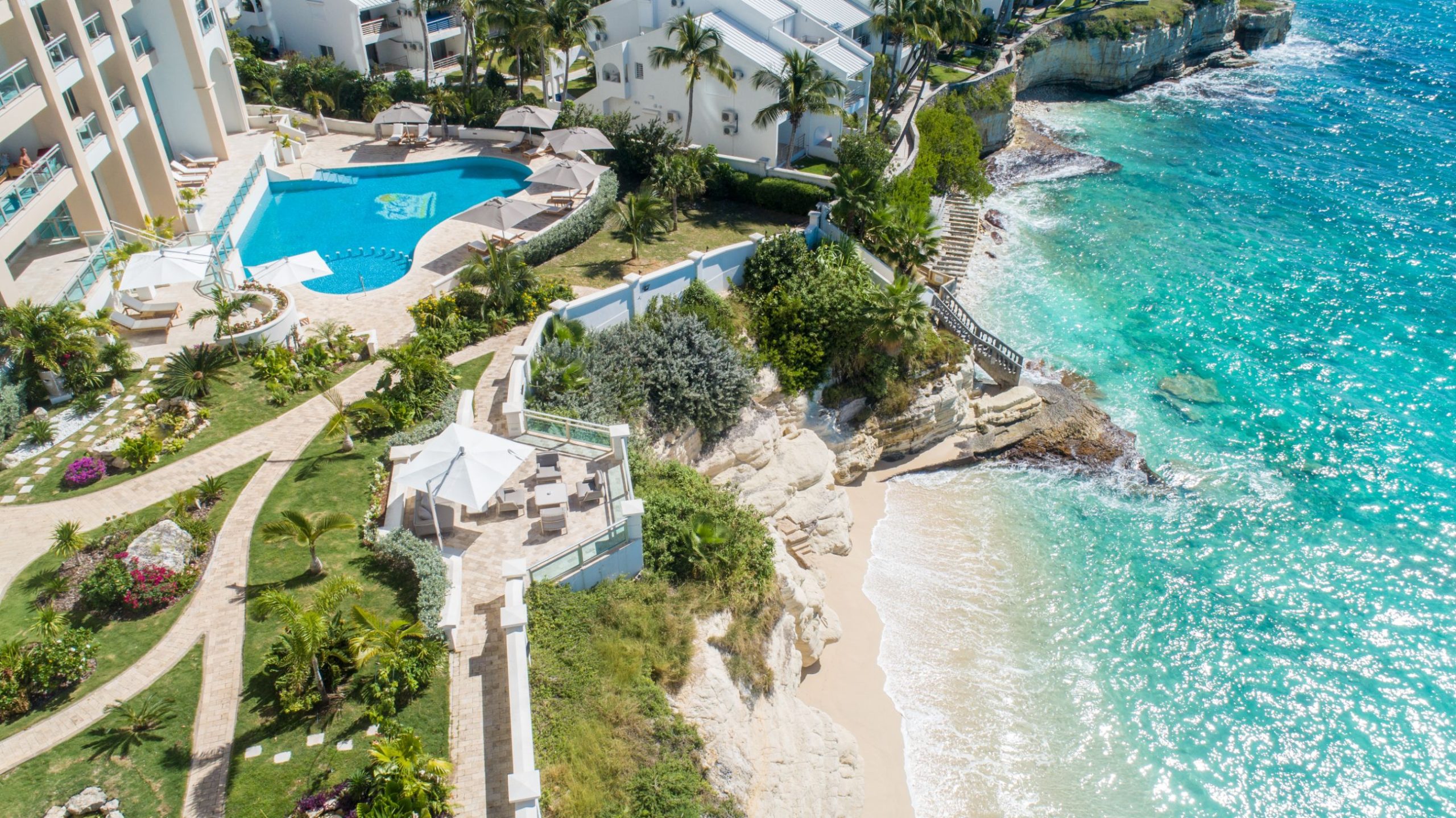 The Cliff Real Estate
Century21 St Maarten is St Maarten's largest real estate agency.
We have been representing owners at The Cliff since its birth.
In fact, we have been preferred agents for The Cliff for many years because of our knowledge.
Call Ritika and find out why we are the best +17215261819.
Example Two Bedroom Condo Floor Plan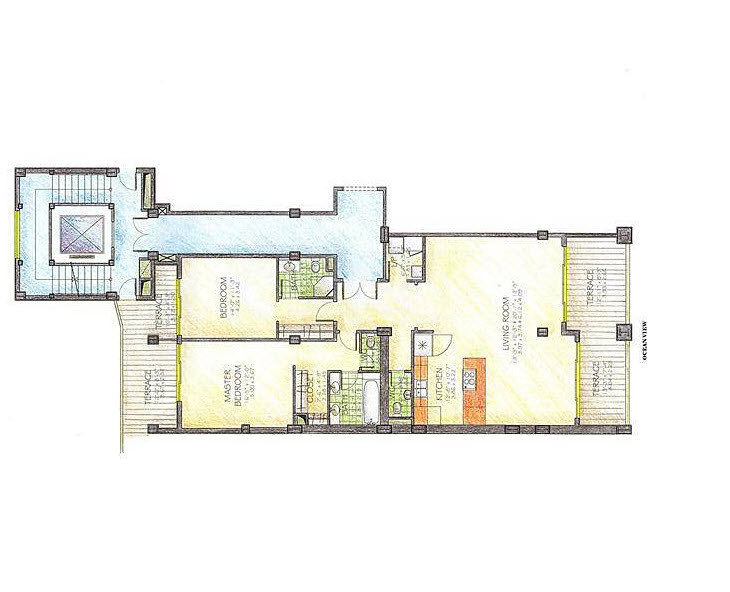 With one of the best architectural designs resulting in apartments that stretch from the beachside to the lagoon side, giving you 360-degree St Maarten views and cross-ventilation to enjoy the famous Caribbean breeze.
Incredible The Cliff Two Bedroom Condo For Sale
The Cliff Two Bedroom Condo For Sale
The Cliff Two Bedroom Condo For Sale
NEW The Cliff Two Bedroom Condo For Sale
The Cliff Penthouse For Sale
Included In The Cliff Association Fees
The Cliff HOA is the best value in St Maarten. You pay a small price for peace of mind!
Amazingly the Association Fees incorporate building insurance, generator, satellite TV and the internet.
For example, The Cliff HOA for a two-bedroom condo is $18600 per year.
Building & Liability Insurance
Satelite TV
Internet
Repairs & Maintenance
Landscaping & Gardening
Waste Removal
Exterminator
Water Treatment & Testing
Elevator repairs
Generator Service
Pool Cleaning
Airco Maintenance & Repairs
Security Services
Cleaning Services
Internet Subscription
Satelite TV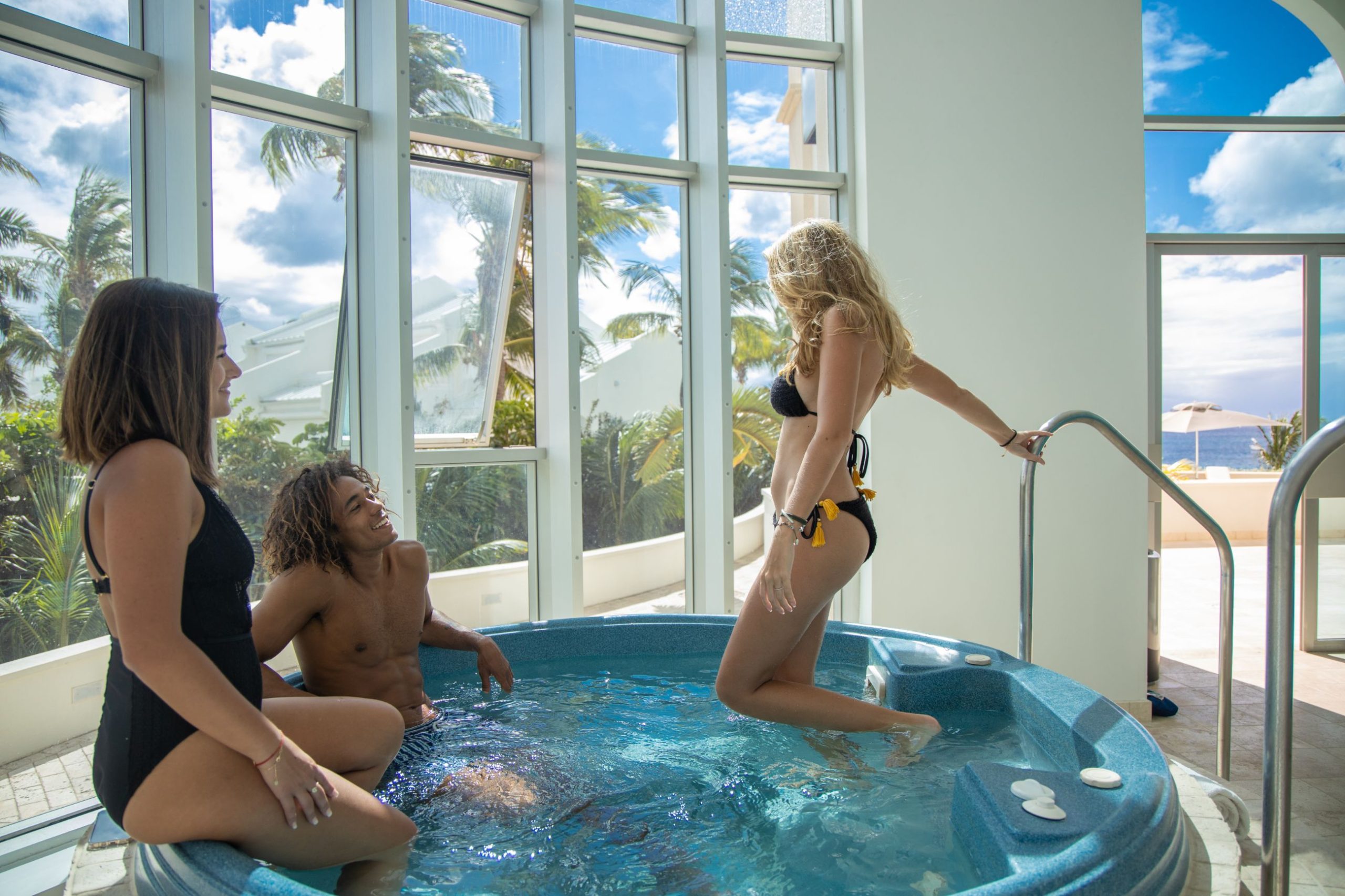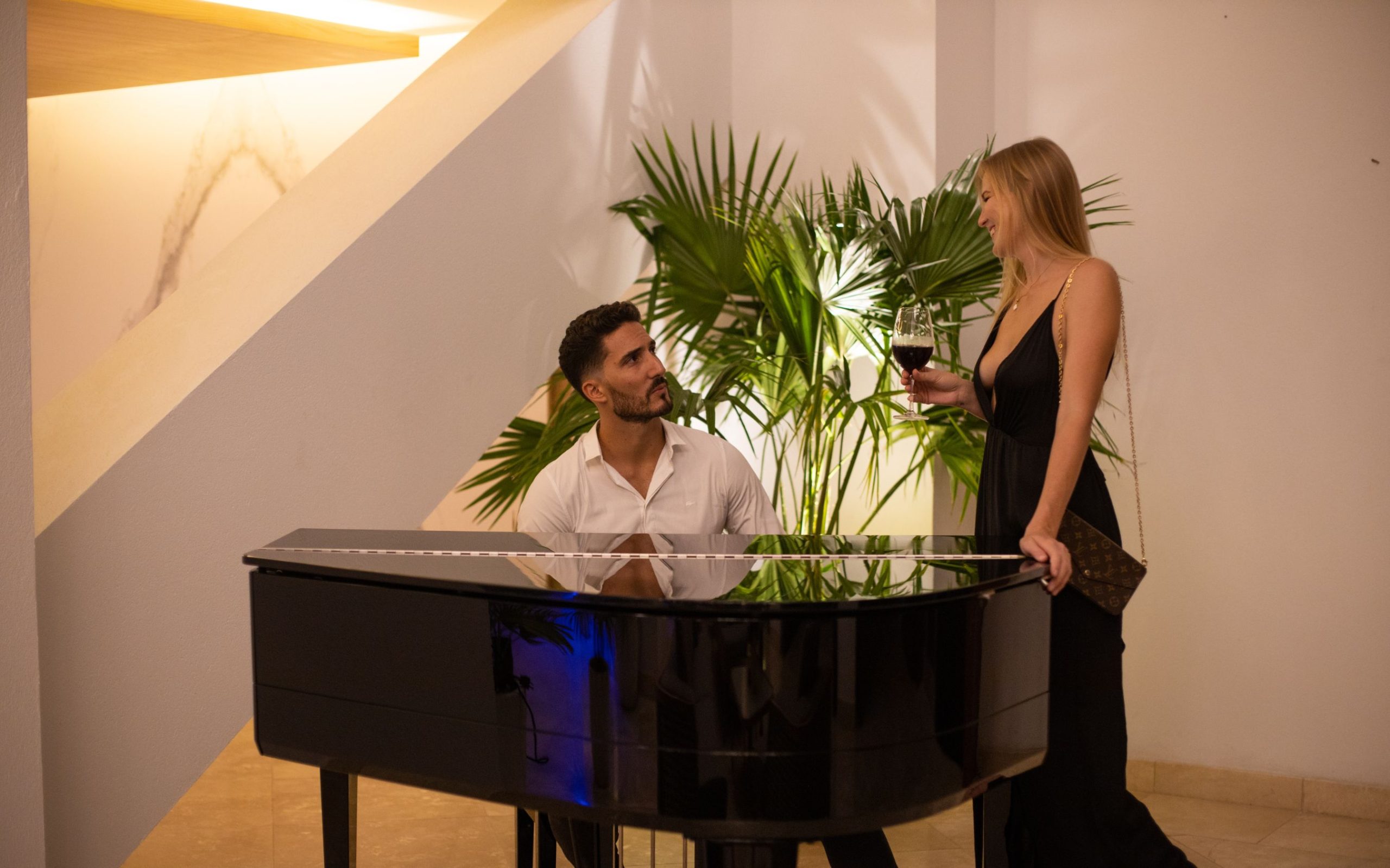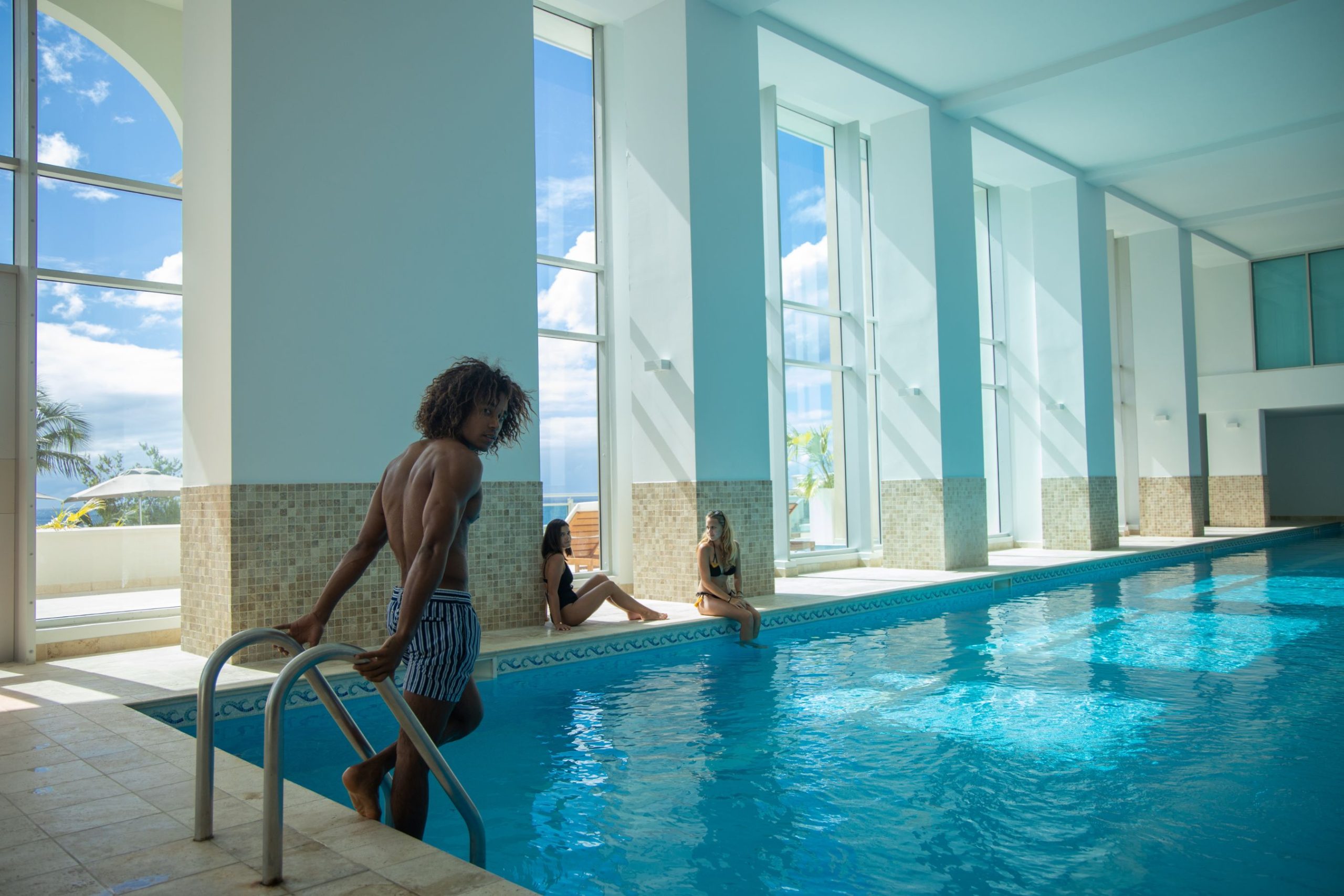 The Cliff SXM New Buyer Reserve
Wondering what is the New Buyer Reserve at The Cliff?
It is simply a Budget Reserve equating to 1% of the buying price that goes towards The Cliff Home Owners Association.
Non-refundable and applies to every new buyer at The Cliff St Maarten.
The seller does not receive any portion of these funds.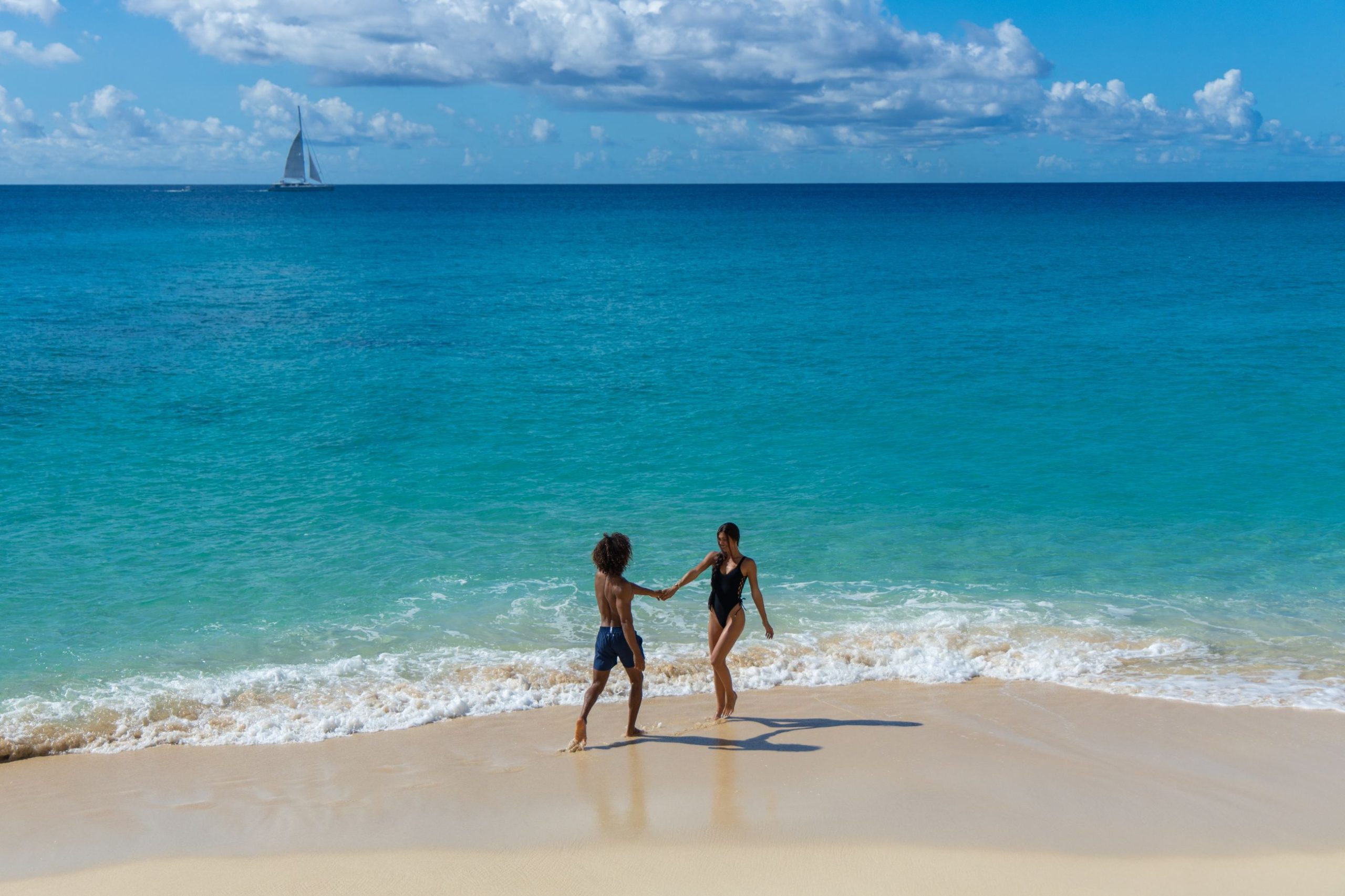 The Cliff Airconditiong System
After 2020 an entirely new chiller system was installed. An older, second chiller was repaired for backup. Some condos have three to five thermostats to operate the chiller automatically.
Each thermostat is connected to a separate valve. When the thermostat calls for cool air the respective valve opens allowing the chilled water to pass through the pipes in the particular thermostat zone and the blower unit comes on and cooling occurs.
The valves are somehow metered with a fairly complex computer system to allow billing to each owner.
The beauty of the system is that you can zone off each area and only use A/C in that area when needed. For example, you can keep the living area at your desired temperature when you are occupying it, turn off the A/C in the guest bedroom and bath area and keep the master bedroom at a higher temp or even turn off until ready for sleeping.
Personally we have been very pleasantly surprised at the bills which come directly from the Cliff. Very low cost compared to my other properties!!
Depending on the time of year and whether or not the The Cliff condo is occupied for an entire billing cycle, the bills are still between $15 and $550.
If not occupied they can be very low since you can turn the A/C and the fridge completely off.
Also the cross ventilation at the Cliff is outstanding and many owners hardly use their A/C during the winter months.
Location
The Cliff SXM is only 5 minutes drive from Princess Juliana International Airport and is conveniently located, just moments away, to the French border. Nearby in Maho, you will find watersports, French bakeries, banks, drug stores, grocery stores, gyms, hairdressing salons, ice-cream parlours, massage centres, theatres, restaurants/bars, duty-free shopping, casinos and night entertainment. Everything within a few minutes drive.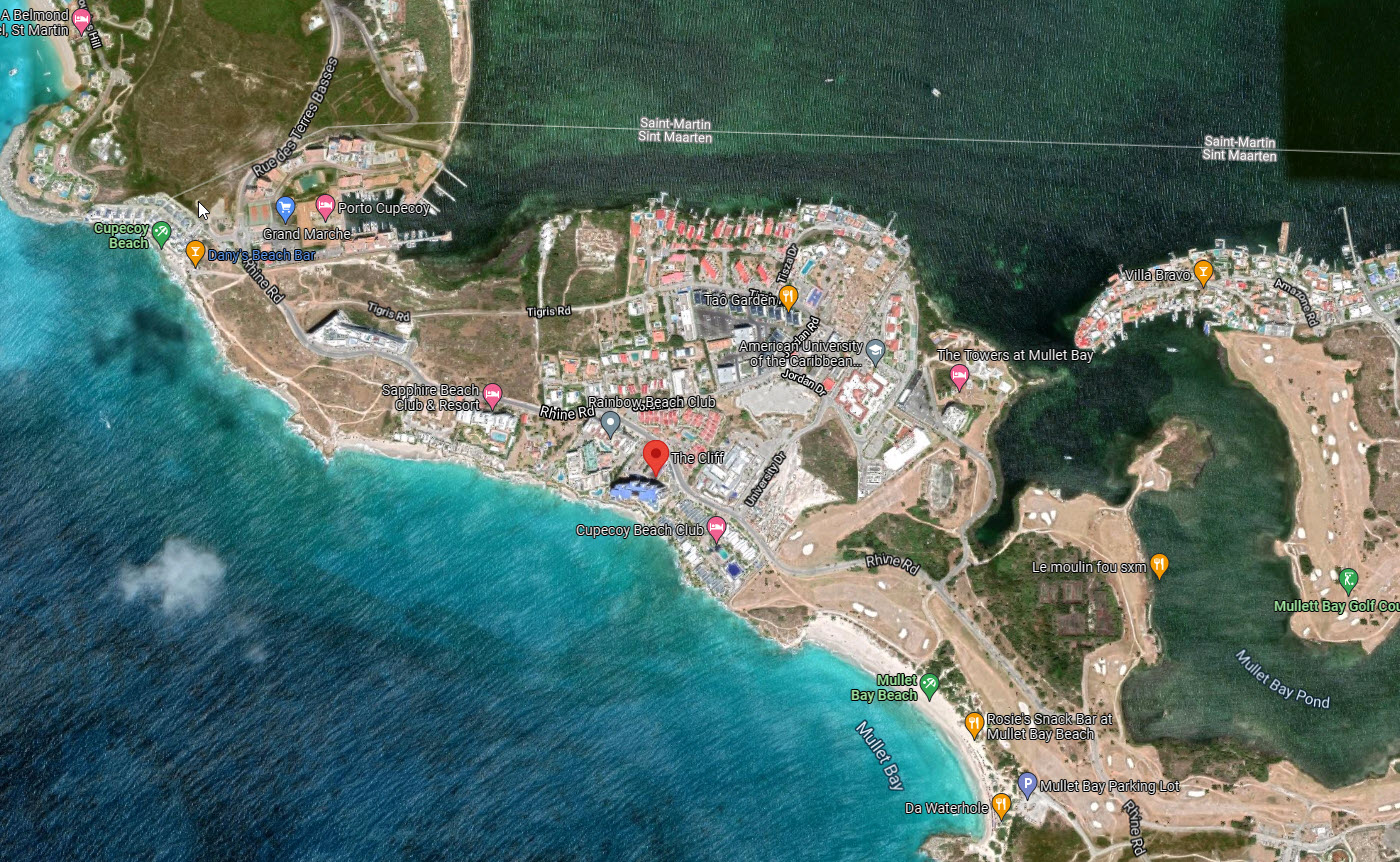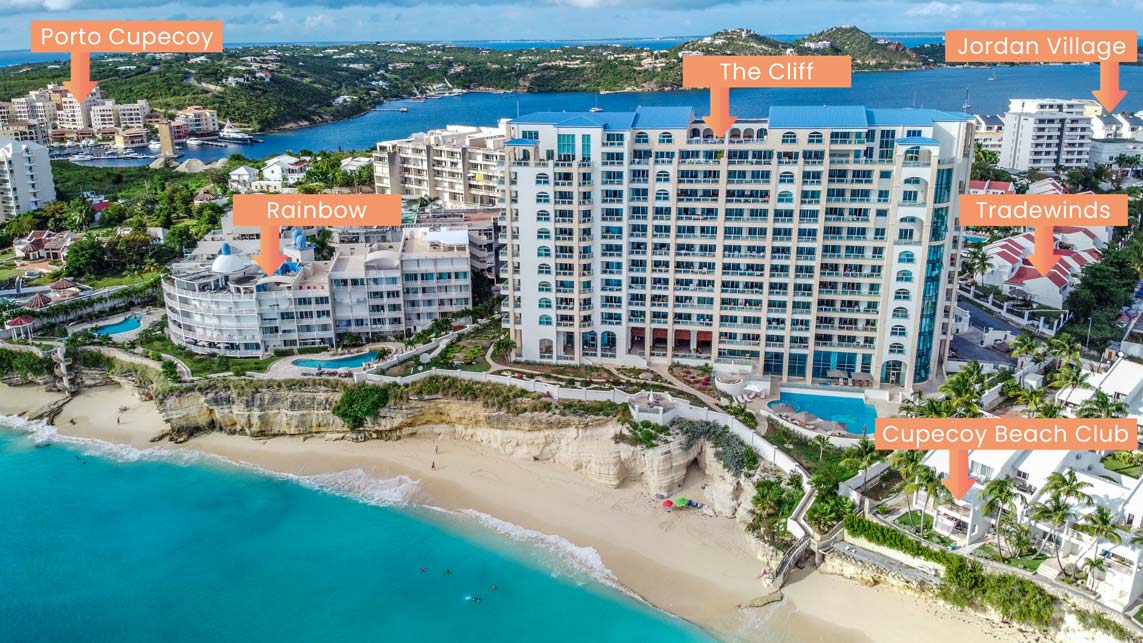 Food store:
5 mins walk to mini stores and 3 mins drive to a larger Carrefour in Porto Cupecoy.
Restaurants:
Mario's at The Cliff SXM, La Bodega, Bar Code, Tao Garden Thai, Spaghetti House, Fat Tonys, Yami Sushi, Chef India, Shogun, Natural Cafe, La Chingona Taqueria and more opening at the casino and nearby Fourteen Towers will provide additional world-class nightlife within 3-5 mins walk.
Casino:
Atlantis casino reopening soon within 3 mins walk and Porto Cupecoy offers Starz Casino.
Beaches:
Cupecoy Beach and Mullet Bay Beach within 3 to 5 mins walk.
Airport:
Just 5 to 10 minutes drive.
Golf Course:
Mullet Bay Golf Course within 3 mins drive
Yoga and fitness classes:
On-site and other nearby locations.
The Cliff Spa
Previously the home of the only Christian Dior Spa in the world!
Now operated by world-class health therapists on-site at The Cliff Spa.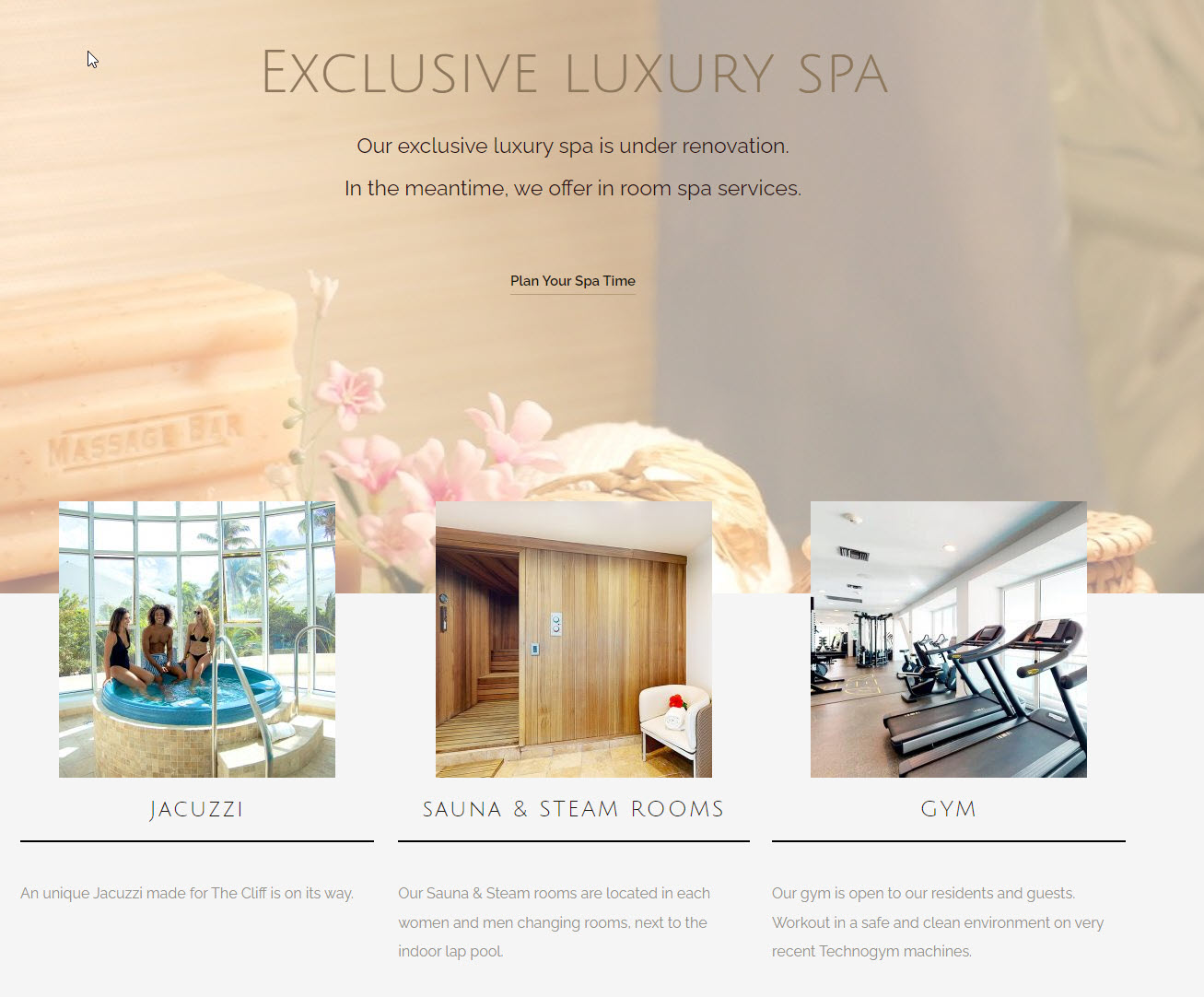 Security
World-class security.
24 hours a day, every single minute.
Cutting-edge technology.
Every car is checked before entering through the majestic iron gates.
The condos range in price from $900,000 U.S. to 5 Million U.S. All units have full views of the Caribbean ocean located on Cupecoy Beach. All owners have their own underground parking and storage unit. Owners have full use of the members club, tennis court, indoor 25 meter lap pool, Fitness center, Steam and Sauna Rooms, Hot tubs and outside pool. The property has direct access to Cupecoy Beach.
The Cliff St Maarten is in close proximity to Maho, Mullet Bay, and Cupecoy Beach. It is near French Saint Martin, The Maho Village, and The Princess Juliana International Airport.
The Cliff Experience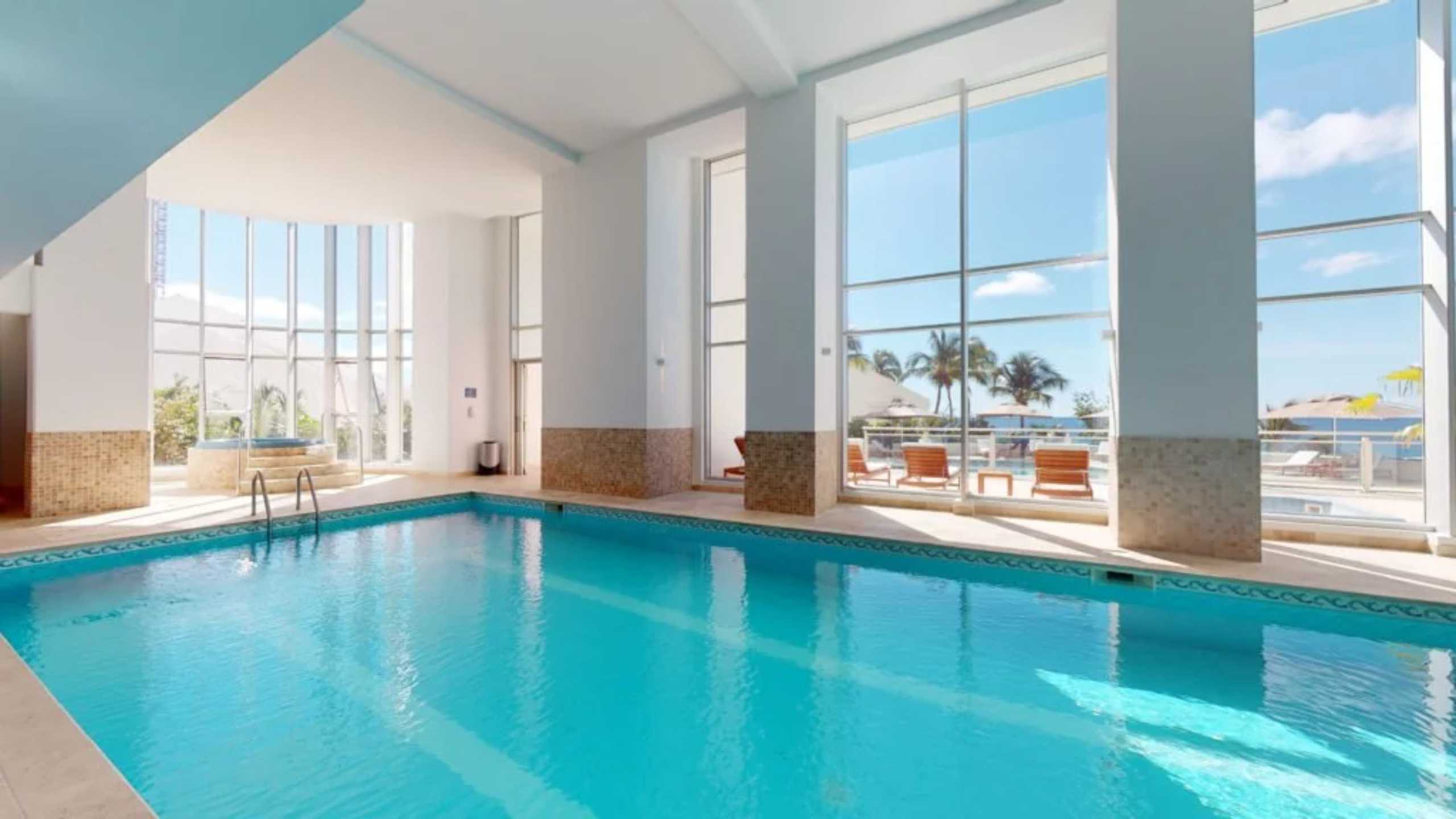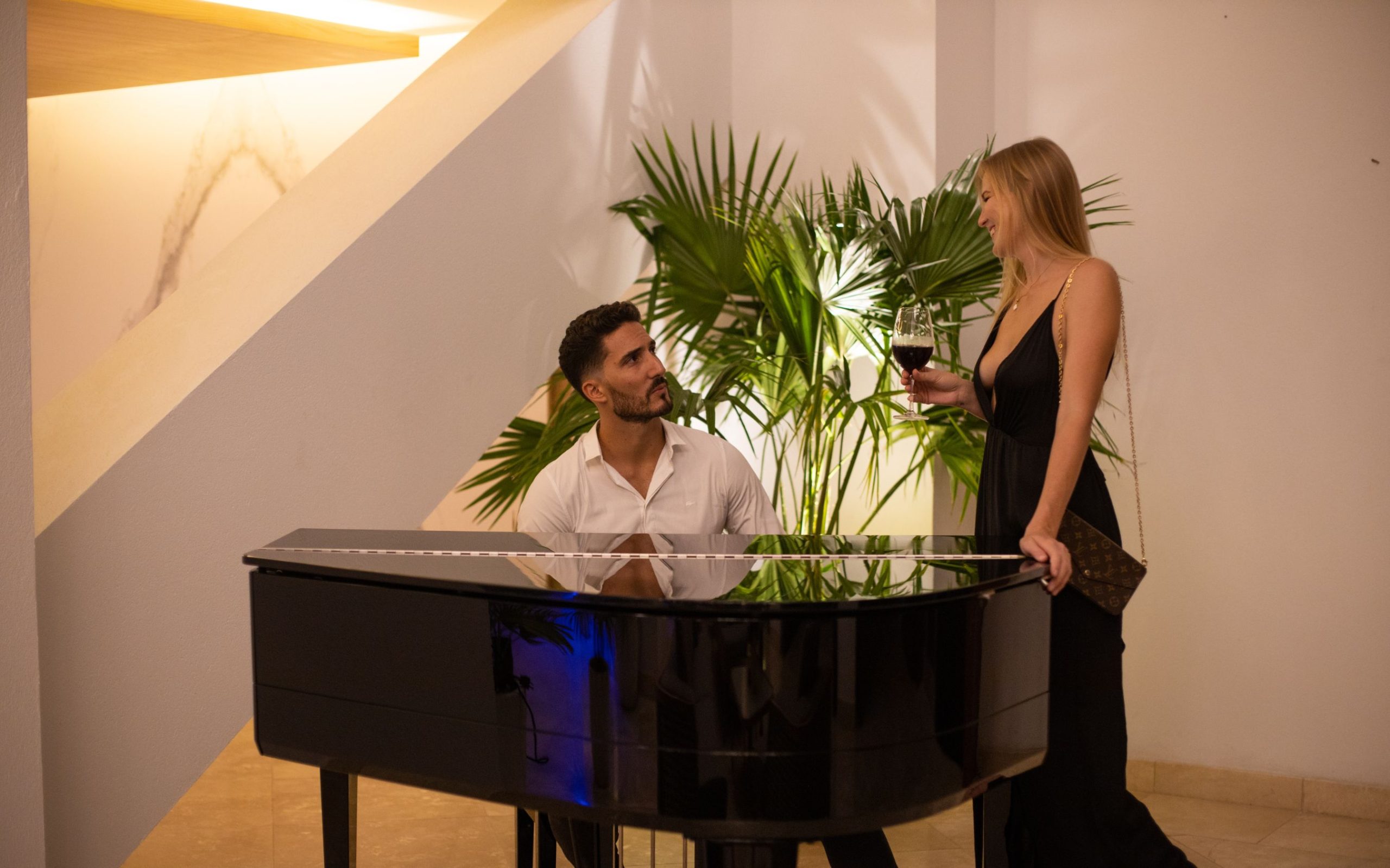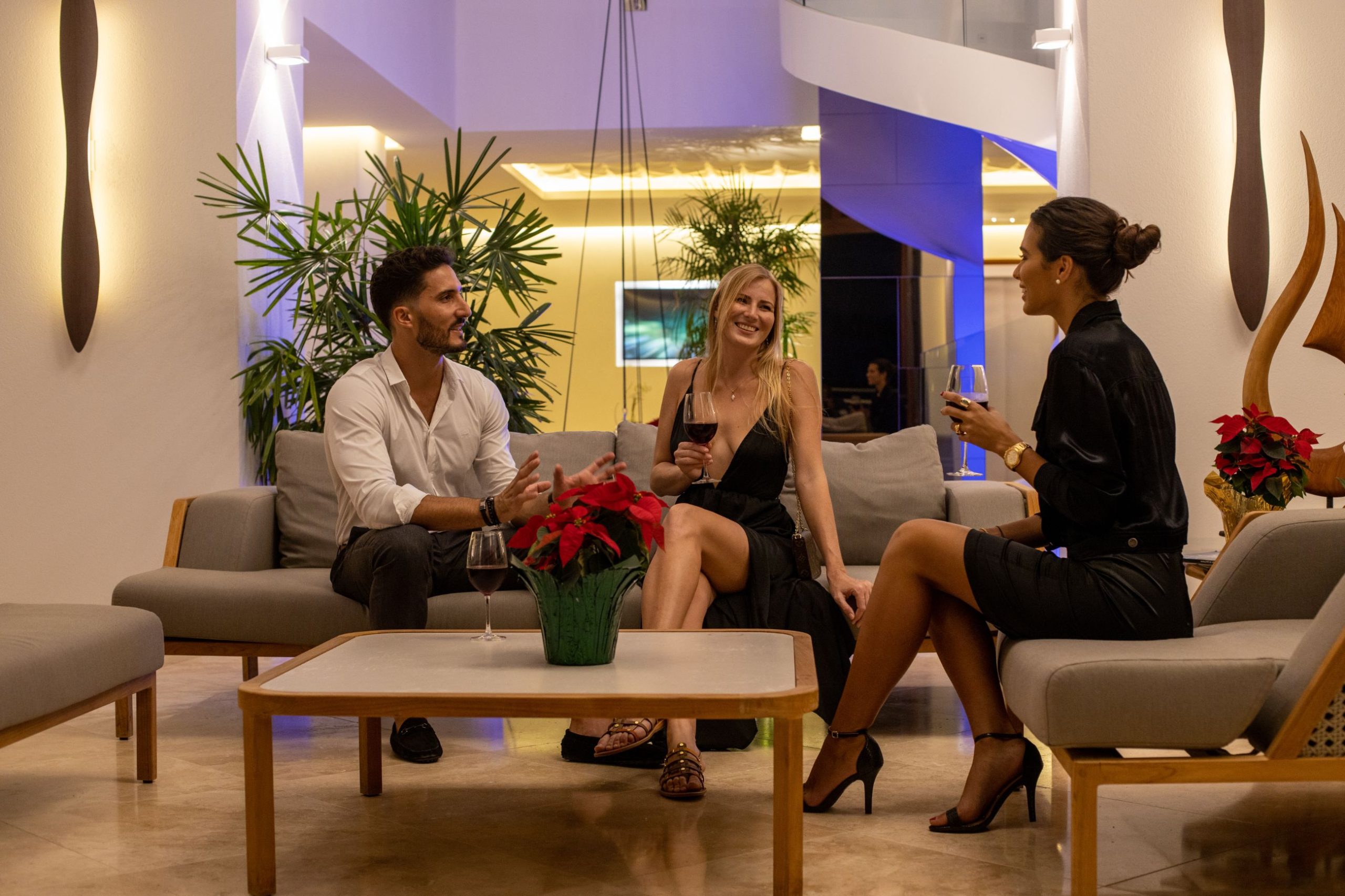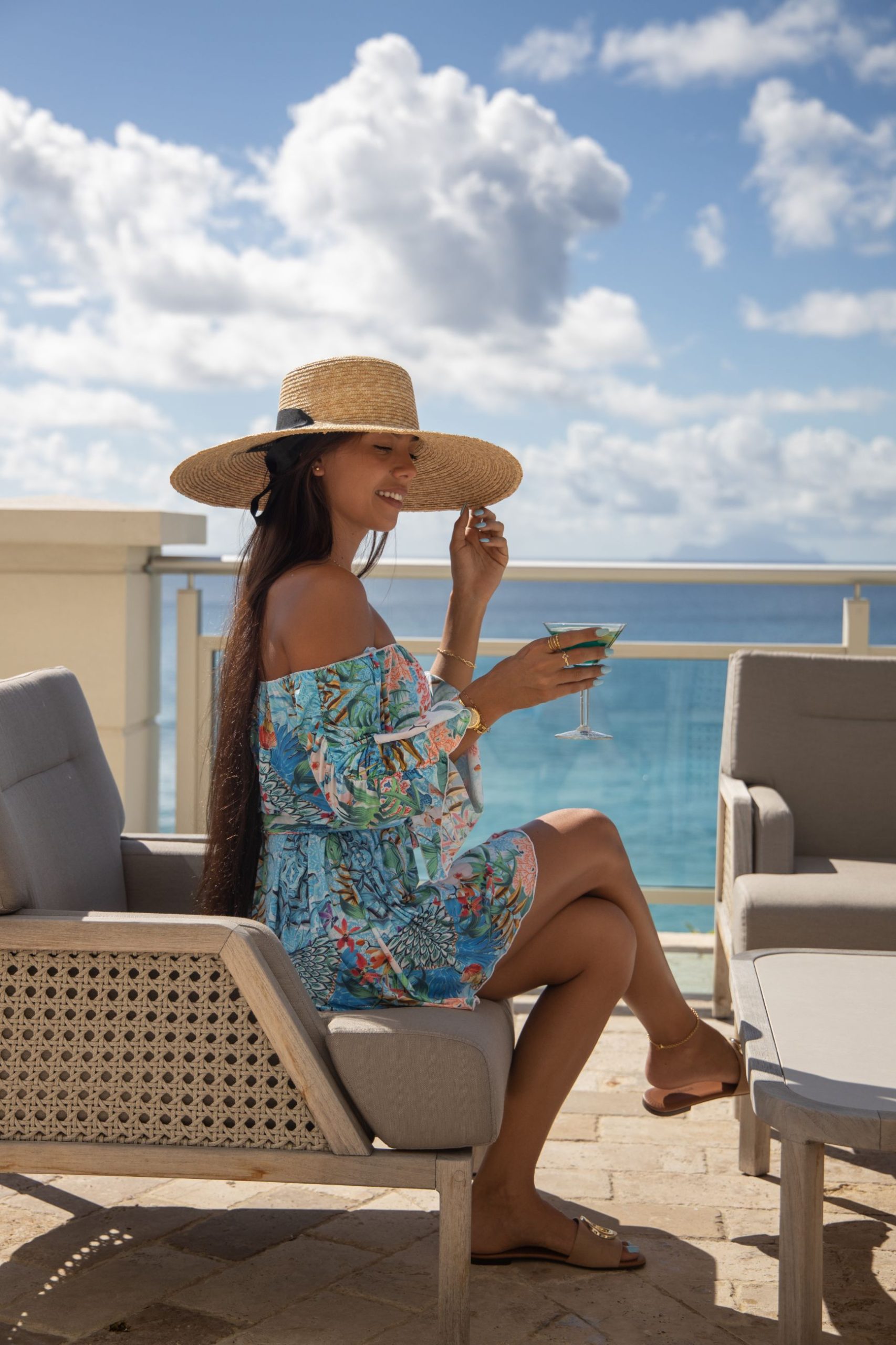 Secluded Cupecoy beach with private access only from The Cliff SXM.
Lush mature landscaping, with bougainvillea pinks.
Award-winning security. 24-hour security, entrance, grounds and lobby.
Underground reserved parking for each owner
Indoor 25-meter lap pool
Complete exercise facilities with lockers.
Luxury spa and recreation facilities
Sculptured outdoor with plans to re-tile with rare Lapis Lazuli.
Tennis court (lighted)
Secured guest parking
Five-star guest lobby with Mario's restaurant.
Elevators (4) servicing two units per floor, eliminating hallways.
Property management and maintenance on-site 24 hours.
Walking distance to casinos and golf course.
Panoramic views of Caribbean Sea, sunsets and Simpson Bay Lagoon
Review of The Cliff in St Maarten
Best place we have ever stayed in St. Maarten
My husband and I have been to St. Maarten about 40 times. We have stayed pretty much everywhere and the Cliff is at the top of the list. We rented from a private individual and he took excellent care of us as he was on the island. ([–]). We had a 2 bedroom, 2.5 bathroom unit and it was huge. The unit was furnished exquisitely with fine linens and comfortable beds. Our view was spectacular and we could hear the ocean loud and clear from the 6th floor. The kitchen was amazing with granite counters and plenty of space. We didn't cook though as there were great restaurants across the street.
The Cliff has an indoor lap pool and a nice but small outdoor pool. There are plenty of beach chairs around the pool. The spa gave me the best facial I have ever had and the Spa is on the main floor of the Cliff. The staff at the Cliff were friendly and helpful. The grounds were immaculate and beautiful. There is a tennis court where you can play night or day. The walls of the units are thick and we never heard a noise from any other unit.
Construction Quality At The Cliff
Since 2007 and the 2022 refurbishment a lot of the construction materials and standards have changed, however, to get an idea of the quality you get; we have included the furnishings that were installed originally by the Developer.
Most condos will have elements of these; however, a lot of the newly purchased condos have been extensively renovated to look completely different from the original apartments for sale by the Developer.
Original Tiling
Travertine floor tiles throughout hallways and apartments 18'x18′, color "Classic", Balconies 12'x12′ color "Classic"
Bullnose Travertine base tiles throughout hallways and apartments color "Classic"
Original Kitchens At The Cliff
Solid wood kitchen cabinets by Prestige Cabinets. Granite kitchen tops
Double bowl stainless steel kitchen sinks
All Kitchenaid stainless steel appliances Architect series
Garbage compactor- Kitchen Aid
Garbage grinder below sink
Self cleaning built in oven / microwave – Kitchen Aid
Electric cook top – Kitchen Aid
Side by side refrigerator/freezer – automatic icemaker and water in the door – Kitchen Aid
Sound insulated dishwasher – Kitchen Aid
Ventless Island hood – Glass and Stainless steel
Garbage chutes to basements conveniently located in external corridors
Original Bathrooms At The Cliff
Solid wood bathroom vanity cabinets – Prestige cabinets Travertine vanity tops 3/4″ thick with Pencil edge
Brand name plumbing fixtures / faucets: American Standard & Delta
Glass Shower stalls
American Standard Hamilton one piece toilets
Bathroom tubs with whirlpool jets – American Standard Colony 5′ System 1 hydro massage whirlpool (6 jets)
Lavatory faucets – American Standard
Above counter vanity lavatories in Master bathroom American Standard
Delta "Monitor" shower Valves
Delta Tub faucets
Bathroom accessories – Franklin brass Polished Chrome
Natural stone wall tiles with trims for bathrooms
Original Laundry Room At The Cliff
Stackable washer/dryers in separate laundry rooms within each apartment at The Cliff SXM.
Doors And Windows At The Cliff
Custom Panel 2 leaf entry doors 8′ high.
Entry Locks by "Solitaire" card swipe
Sliding doors by "Hydro" Van Sluisveld aluminum high quality / screens / tinted laminated glass 5/8″ thick
Windows "Hydro" Van Sluisveld aluminum high quality tinted laminated glass 5/8″ thick
Curtain walls "Hydro" Van Sluisveld aluminum high quality / tinted laminated glass 5/8′ thick
Walk-in closets – Custom cabinetry all wood
Interior paneled wood fiber doors – Jeldwin "Procore the quiet door"
Lever handle privacy/passage locks – Schlage heavy-duty residential AL series " Neptune " Chrome finish
Electrical Components At The Cliff
Décora commercial electrical devices by Cooper "Aspire" style
Recessed ceiling fixtures to kitchens, entrance hallways, bathrooms and closets
Customized bedroom, living and dining area fixtures.
In room digital floor mount safes by KABA systems in Master Closets
Other Special Features At The Cliff
Satellite T.V. (25 channels standard)
Broadband Internet
CCTV through out property
Telephones – outside line and suite to suite
European grade anodized aluminum balcony handrails with 5/16′ tinted glass infill.
Four elevators servicing two 2 and 3 bedroom suites per floor and servicing one 4 bedroom and penthouse unit each per floor – elevators by Mitsubishi 14 person stainless interior. Speed 1.6 meters/second
Events At The Cliff St Maarten
Special Moments At The Cliff, St Maarten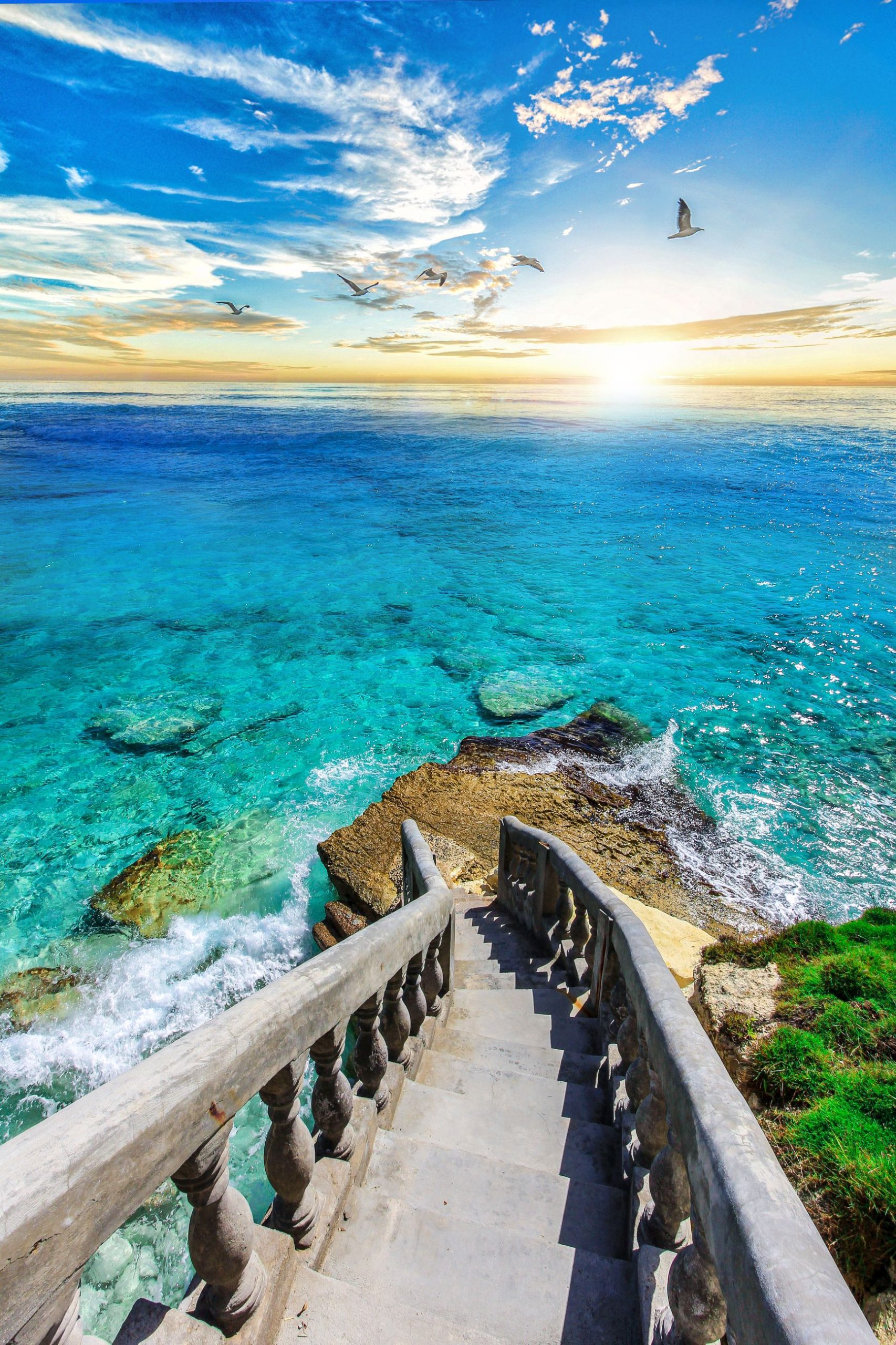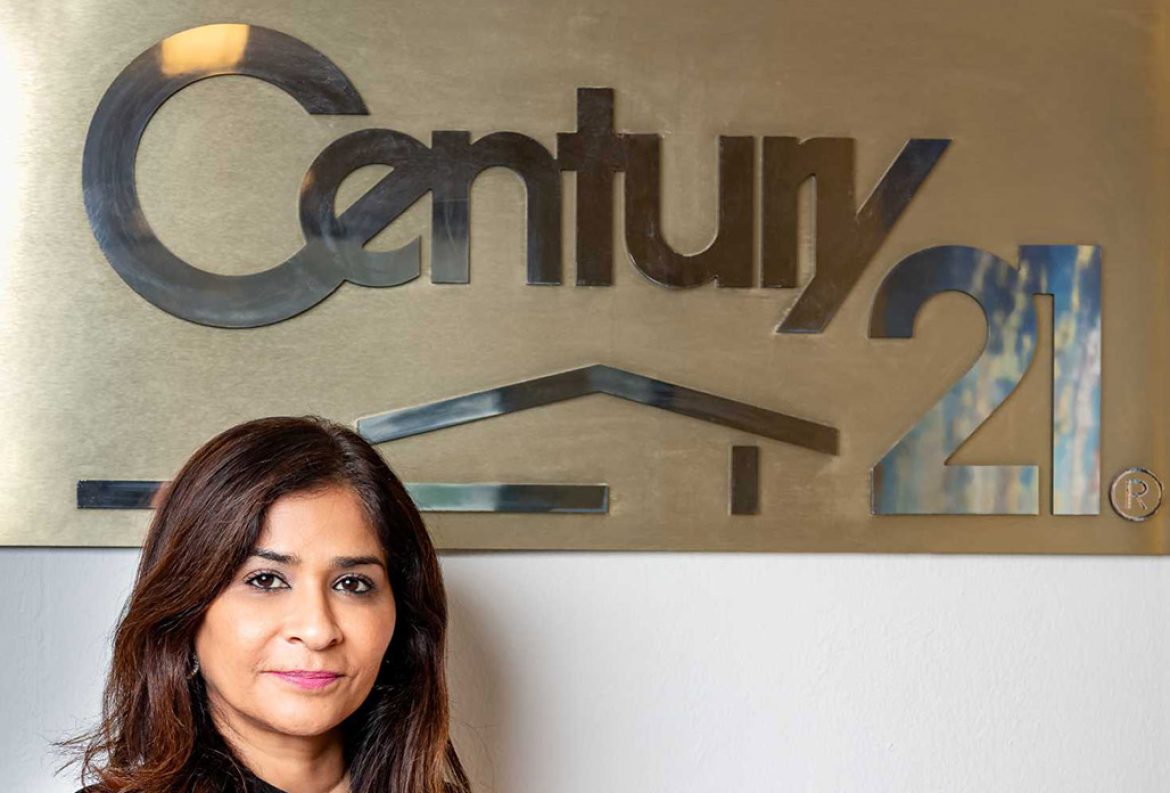 Thank you SXM!
In the newspapers!
The Daily Herald; St Maarten's national newspaper; publishes the most popular business awards every year. Voted by the people of St Maarten; this is a very honest and important award for St Maarten businesses.
Century21 Island Realty wins the Best Real Estate Agency award in 2022.
12 is our lucky number.
12 award-winning years of consistency and integrity.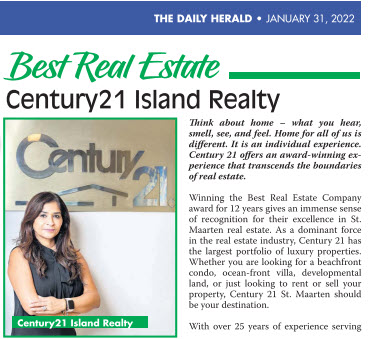 12 Featured Properties
Century21 St Maarten on HGTV International TV
We have created a short video to share with a behind-the-scenes look at what a buyer experiences when looking for a property in St Maarten courtesy of Ritika Nanwani; the Head Broker for Century21 St Maarten.
Home and Garden TV (HGTV) represented by House Hunters International approached award-winning Realtor Ritika Nanwani to feature in a TV show aired in Canada and United States in 2015. Incredible achievement!
Ritika Nanwani is our award-winning Head Broker with 25 years of real estate experience and owner of the Century21 Island Realty; the home of St Maarten real estate.
As St Maarten's most award-winning realtor Ritika Nanwani was a natural selection by HGTV House Hunters International to represent St Maarten real estate in the TV show aired in 2015. Being a natural process for Ritika; the episode turned out to be a 100% success!
The clients bought the Rainbow Beach Club condo under the listing price and just listed it (6 years) later for 70% more than the price they paid!!!
How incredible is that for a success story!
If you are ever wondering what to expect when buying a property in St Maarten, please watch this short video to understand how friendly the process is.
How To Buy A St Maarten Condo
Our new offices are on the lagoon waters of Simpson Bay, St Maarten. The short video highlights in brief how Ritika will work with a property buyer when you are in St Maarten.
First visit our website at https://www.century21-stmaarten.com/
Identify any property that meets some of your requirements.
Try and look at properties that are also over your budget; because Ritika is an expert negotiator who will be able to do the impossible!
Email us with 2 to 3 properties that you like.
Ritika will communicate with you by your preferred method and understand all your requirements before you arrive to St Maarten for your property hunt.
Ritika will dedicate the time while you are here entirely to your property hunt.
You will be able to ask her questions during lunch and dinner because she will be with you the whole time. Make the most of 25 years of experience in St Maarten real estate!
Once you have identified the property you desire; you put in an Offer to Purchase which is an official negotiation agreement that is signed before the final Sales & Purchase Agreement.
We look forward to welcoming you to St Maarten and I hope to meet you in similar circumstances!
Thank you for watching.
Century21 St Maarten
The home of St Maarten Real Estate.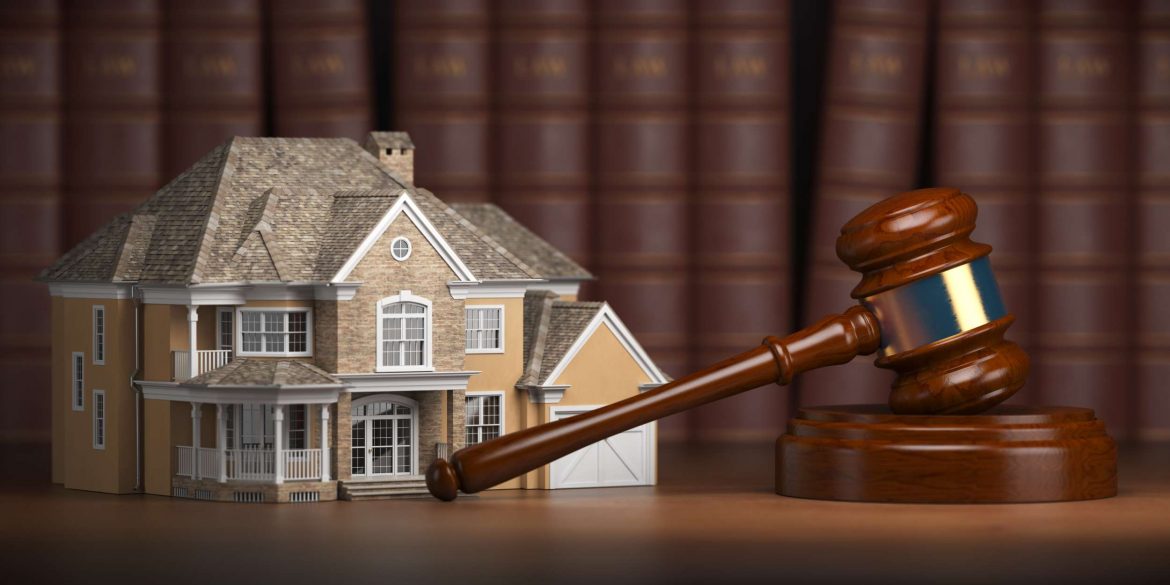 Property Acquisistion Laws In Sint Maarten
St Maarten Real Estate Law
Simple yet effective!
With a smaller economy, the volume of real estate transactions; means everything is simpler and less complicated.
Real estate laws in St. Maarten are somehow unique from the rest of the world but not unique in the Caribbean. There are many different aspects of real estate laws in St Maarten that need to be discussed in full and in-depth.
In this article, let us discuss the different real estate laws in St. Maarten and the rules that one should follow when it comes to the acquisition and transfer of real estate property.
Why is St. Maarten Considered As A Pandemic-Proof Island?
One thing that a lot of people have learned in the past year is the fact that being in the center of everything is not always a good thing.
What happened to New York will less likely happen to a place like the Bahamas or St. Maarten. The problems associated with big countries and places like London, Italy, and the United States will less likely happen in a place in the sea. This is what makes St. Maarten a property paradise that is as safe as one could get against the pandemic.
Second-home investors, property investors, and even tourists have made St. Maarten their home away from home. What makes St. Maarten a good real property investment is not just what the islands represent but the real estate laws in St. Maarten that are friendly not just to locals but to foreigners as well.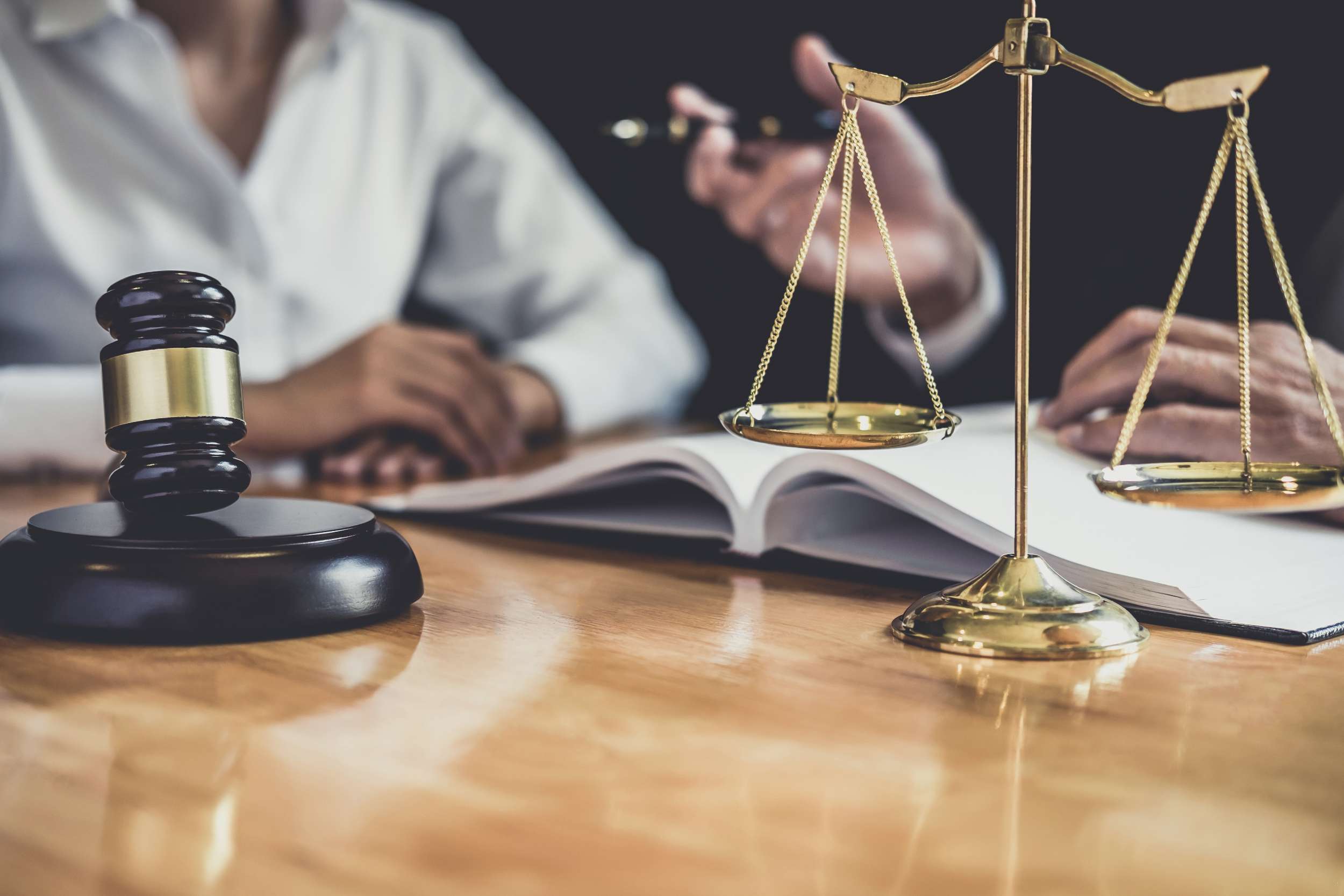 The Paradise Acquisition
St. Maarten is known for many of the things that it has to offer. Before the pandemic, St. Maarten has been considered a paradise that is primarily used for vacation and some investment. Today, families have revisited St. Maarten and discovered that it is much more than just a place for a vacation.
The good food, the friendly locals, and the real estate laws in St. Maarten are asking every single visitor to stay.
There are many reasons why real estate in St. Maarten is sought after. For those who are already sure that they want to purchase a property in St. Maarten, they can do so with the knowledge that real estate laws in St. Maarten are pretty straightforward when it comes to what they want the population to follow.
Private Property Ownership
Private property ownership in St. Maarten is often called eigendom. It means property ownership in dutch. Any legal entity and the private individual may own real estate property in St. Maarten.
As in any other place, the legal owner of the real estate property in St. Maarten has the absolute right to that property. An absolute right includes the right to freely use and enjoy the property. The absolute right also includes the right to dispose of a particular property that the owner has possession or legal ownership of.
However, the individual who wants to fully enjoy his rights as an owner may only do so by also observing all of the encumbrances and all of the other limitations set forth for the property.
Can I own real estate with others?
Yes, real estate in St. Maarten can be jointly owned. Joint ownership of the real estate in St. Maarten may occur when two or more private individuals or legal entities jointly purchase the real estate property.
In St. Maarten, the joint ownership common regulations or the beheersregeling may be created or put in place to provide for the rules that will govern the individuals.
Where is my real estate ownership recorded?
If you decide to purchase property in St. Maarten, the ownership of the real estate shall refer to and must be recorded in the public register for real estate property. The land registry in St. Maarten is called a Kadaster. It often provides an overview of the liens, mortgages, encumbrances, and all details related to land ownership in St. Maarten.
If you purchase property, the civil law notary who executes the transfer deed will have to register the new ownership in the public register for real estate property. This is primarily done to complete the transfer of ownership of property in St. Maarten. After which, the buyer is now considered as a property owner in St. Maarten.
Long Term Land Lease
For property that does not yet fully refer to one main ownership or that where ownership pertains to the government, there is a long-term land lease that is granted. A long-term land lease refers to the right of an individual to hold and use someone else's real estate property for a fixed period. Some long-term land leases may be unlimited but this is a practice that is no longer done today.
An individual who owns the property under a long-term land lease is allowed to use the real estate property as if he was the owner of the property. There will only be a couple of limitations in the deed of a long lease.
As part of the government's way to earn money, the real estate acquisition of individuals in St Maarten Real Estate Law, or of foreigners, through a long-term lease is required to pay a canon or an annual payment.
Is there a difference between a long-term lease and a normal lease?
Yes, there is a difference between a long-term lease in St. Maarten and a normal lease in St. Maarten. Generally, a long lease is constituted to last for a long period. The usual term of a long lease in St. Maarten is in decades.
On the other hand, for a normal lease, the long lease is a proprietary right. The right can be mortgaged as security and is just like any other normal lease.
Who grants the long-term lease in St. Maarten?
Long term lease in St Maarten Real Estate Law is granted by the government for several reasons.
First, when the government intends to regulate the use of land and prevent unlawful land use, they grant a long-term lease. This act from the government in St. Maarten aims to at least encourage those who are building houses to help those who cannot easily afford to buy land.
Another reason is that the government wants to designate persons who can take care of the real estate in St. Maarten and in turn helped the island boom further in economy and tourism.
The government's income is also reliant on the real estate in St. Maarten. The lack of real estate tax on the Dutch side requires the government to be more crafty in creating laws that would enhance government revenue.
The long-term lease granted by the government increases the value of the land. As land value increases because of improvements placed, there are bigger and better benefits for the general interest.
Can I dispose of my long-term lease and transfer rights to others?
A long-term lease is usually granted by the government. Hence, it is still the government in St. Maarten that is the ultimate owner of the property. However, with a long lease, the lessee can use the real estate in St. Maarten and dispose of it, as if he is the ultimate owner.
There are, however, limitations as to the kind of disposition that the individual lessee can make. Applicable restrictions have been placed by the government on this end and it often depends on the right of the long-term lease agreement.
Can I terminate my long-term land lease?
Yes, you may terminate your long-term land lease. St Maarten Real Estate Law allows the lessee to terminate the long-term land lease. The lessor may also do so if the lessee fails to pay the annual payment for two consecutive years or with another severe breach of contractual obligations. The right to terminate depends on the deed of the lease.
What are the effects if I terminate my long-term land lease?
Real estate laws in St. Maarten require that if the long lease is terminated, for reason attributed to the lessor, the owner of the real estate may pay the lessee compensation for the buildings and improvements.
However, if the termination of the long-term lease is because the lessors failed to pay his annual obligations or have a breach of his contractual obligation, such responsibility may no longer be required of the lessor.
Short Term Land Lease
In the case of a short-term land lease, the land that is usually owned by the government may also be leased out for a short period. Real estate laws in St. Maarten define a short-term lease as that between one and five years. The lease may be granted for recreational or agricultural purposes.
In comparison to a long-term lease, a short-term land lease in St. Maarten is very restricted and the lessor would have more power to easily terminate the lease.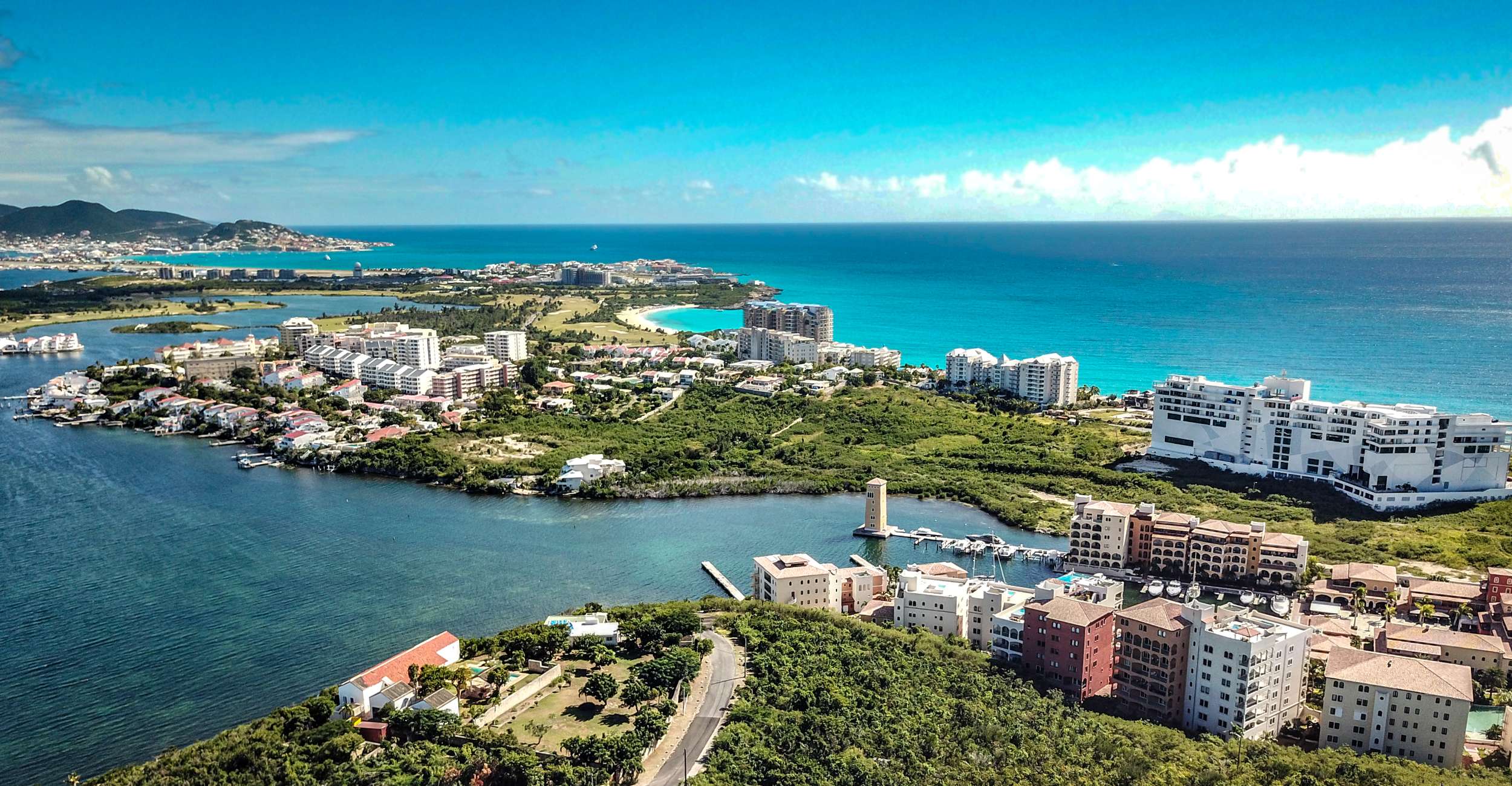 Acquisition of real estate in St. Maarten
The acquisition of real estate in St. Maarten is a strict process. While foreign ownership of land is allowed. The sale and purchase of real estate property in St. Maarten is also a strict legal process that undergoes specific local real estate laws in St. Maarten and the rules on money laundering. St. Maarten is a member of the Caribbean Financial Action Task Force on Money Laundering (CFATF) to protect the islands from the acquisition of questionable individuals tagged under the rules of anti-money laundering and terrorism financing.
Two main documentary requirements are processed in the acquisition of real estate in St. Maarten. The acquisition of real estate requires a purchase contract and a notarial transfer deed. There is a title investigation that should also be conducted before the civil law notary.
Title Investigation
The requirement of a title investigation conducted before the civil law notary has a specific purpose. The purpose of the search is to verify the details of the real estate property in St. Maarten.
Details such as the name of the real estate owner are important. The search verifies the ownership of the real estate in St. Maarten. Who has the power to dispose of the property? Is the property encumbered with a mortgage or attachments? These are important details related to the ownership.
Once all of the other details are settled, the transfer then needs to be registered in the public register for real estate property in St. Maarten. It must be concluded in writing and executed before a civil law notary.
The conditions for the acquisition and transfer of real estate property in St. Maarten are stringent. When the deed of the transfer has not been executed before a civil law notary, the agreement may be voided and nullified by the parties.
Requirement for Natural Persons
In real estate law in St. Maarten, or just about anywhere else, there are two kinds of legal personalities – the natural persons and the juridical persons. Natural persons are individuals. Juridical persons are corporations, entities, organizations that are given existence by the application of the law.
If the buyer of the real estate is a natural person, there are a few requirements. When agreeing, the buyer must be given a copy of the written agreement. He is given a reflection period of three days after the deed or its copy has been handed over to the buyer. The reflection period is given as the right of the buyer to rescind the sale agreement.
If the buyer exercises his right to rescind buying the property, the right of rescission will not arise again if the same parties enter into a new sale agreement for the same real estate property.
Documentary Requirements For The Sale Of Real Estate In St. Maarten
To aid buyers and sellers, the requirements for the sale of real estate in St. Maarten are listed and categorized in this section.
Required Documents
The transfer and purchase of real estate property in St. Maarten require the following documents:
A sign purchase agreement between the buyer and the seller of the property. This is an important document. Verbal agreements can be revoked at any moment. If you are planning to get a property in St. Maarten, you should make sure that you get a sale and purchase agreement in written form;
An appraisal report must indicate the description of the immovable property. It must mention the certificate of measurement. There must also be an appraisal of the market value that is not older than six months from the time of the transaction;
A copy of the title deed must also be included in the documentary requirements; and
The documents and information from the buyer and seller.
Compliance With Anti-Money Laundering Rules
The Anti-Money Laundering (AML) legislation for St. Maarten may be found in the National Ordinance Combating Money Laundering and the Financing of Terrorism. The rules require that the real estate agent in St. Maarten inquired into the identity of the customer and must know who is the ultimate beneficial owner of the property.
After the real estate agent in St. Maarten has entered into a business relationship, he must continue applying the rules and report any unusual transitions. He must take a risk-based approach to identify the needs and the service that he is required to submit. He must also keep his records for years after the termination of the relationship.
What does the Risk-Based Approach Mean?
A risk-based approach means that the service provider, in this case, the real estate agent in St. Maarten, creates and continues his service relationship with a customer even after the transaction has ended.
The real estate agent should apply the risk-based approach and also conduct a risk assessment that is formalized in a Customer Due Diligence (CDD). Depending on the risk, there are three different kinds of forms – the simplified, the standard, and the enhanced form.
Buying Real Estate As A Foreigner In St. Maarten
Buying real estate property as a foreigner in St. Maarten is not impossible. While many countries do not allow foreign ownership, this is allowed in St. Maarten and possible. Foreign ownership is not impossible in St. Maarten. However, rules and regulations are in place to protect the islands from being used for money laundering and terrorism financing. The process is the same as any other purchase of property on the island.
The foreign buyer would start his property search. Once he has found the perfect property, he would make an offer. On both sides of the island, there are different ways that they can get the property.
There is no need for a lawyer because a civil law notary, who is responsible for performing the title search, would give the all-clear before any other part of the transaction is commenced. The foreign buyer, whether personal or corporate, is then required to pay the notary fee. The notary will prepare the required documents and handle the buying and selling, effectively representing both the buyer and the seller.
The transactions are normally completed within a timeframe of 4 to 6 weeks. The buyer covers all of the transfer charges.
Even foreign buyers have a right to the cooling-off period where they may rescind the contract within three days from receipt of the sale and purchase agreement. Of course, this right also comes with specific limitations.
Paying For Your Real Estate Purchase in St. Maarten
Paying for your real estate purchase in St. Maarten is just as important as all of the legalities that you have to undergo to legally obtain the real estate property in St. Maarten. How do you pay for your real property in St. Maarten? There are two ways: a certified banker's check payable to the order of the office of the notary and a wire transfer in United States dollars are two of the more important ways that you can pay for your purchase of the real estate in St. Maarten.
A bank account can be opened at the local banks and you may set them up either as a corporate resident or a personal account. The properties are then transferred following the European systems.
Other than your purchase price of the property in St. Maarten, you should also expect to pay a one-time government transfer tax of 4% in addition to the Notary's fee. The total closing cost of the property and the transfer tax may be between 4% to 6% of the purchase price.
Since you should not expect to have any closing costs on any of the movable items or furniture, you may deduct the value of such items from the gross price. The value determines to be for the understanding of both the buyer and the seller and must be agreed upon beforehand.
What if I want to purchase property to be turned in a leased property?
If the purchase of the property that you have is to be turned into a real estate investment, you are recommended to have it named after an offshore company for more tax breaks. The notaries and trust companies in the Caribbean islands can provide you with the necessary information related to this need.
However, regardless of whether the property you have falls under any of the above categories, you should take note of the zoning requirements of the property.
Zoning requirements are different for residential use and somewhat commercial use. Ask your civil notary to look at the property and include the zoning rules in St Maarten Real Estate Law as part of the search. Tell them the specific purpose of your investment.
Buy Real Estate In St. Maarten Today
If there is one thing that the pandemic has taught all of us, it is the fact that life is short. If you have always dreamt of having property in the Caribbean, St. Maarten real estate is a good place to search.
While searching for the perfect place, keep in mind that real estate in St. Maarten is as advanced as in any other island in the Caribbean. There are condos in St. Maarten, hotels for sale in St. Maarten, and land for sale in St. Maarten that you can choose from. A destination that is as good as a permanent abode, St. Maarten is truly the best place to invest during, and even after, the pandemic.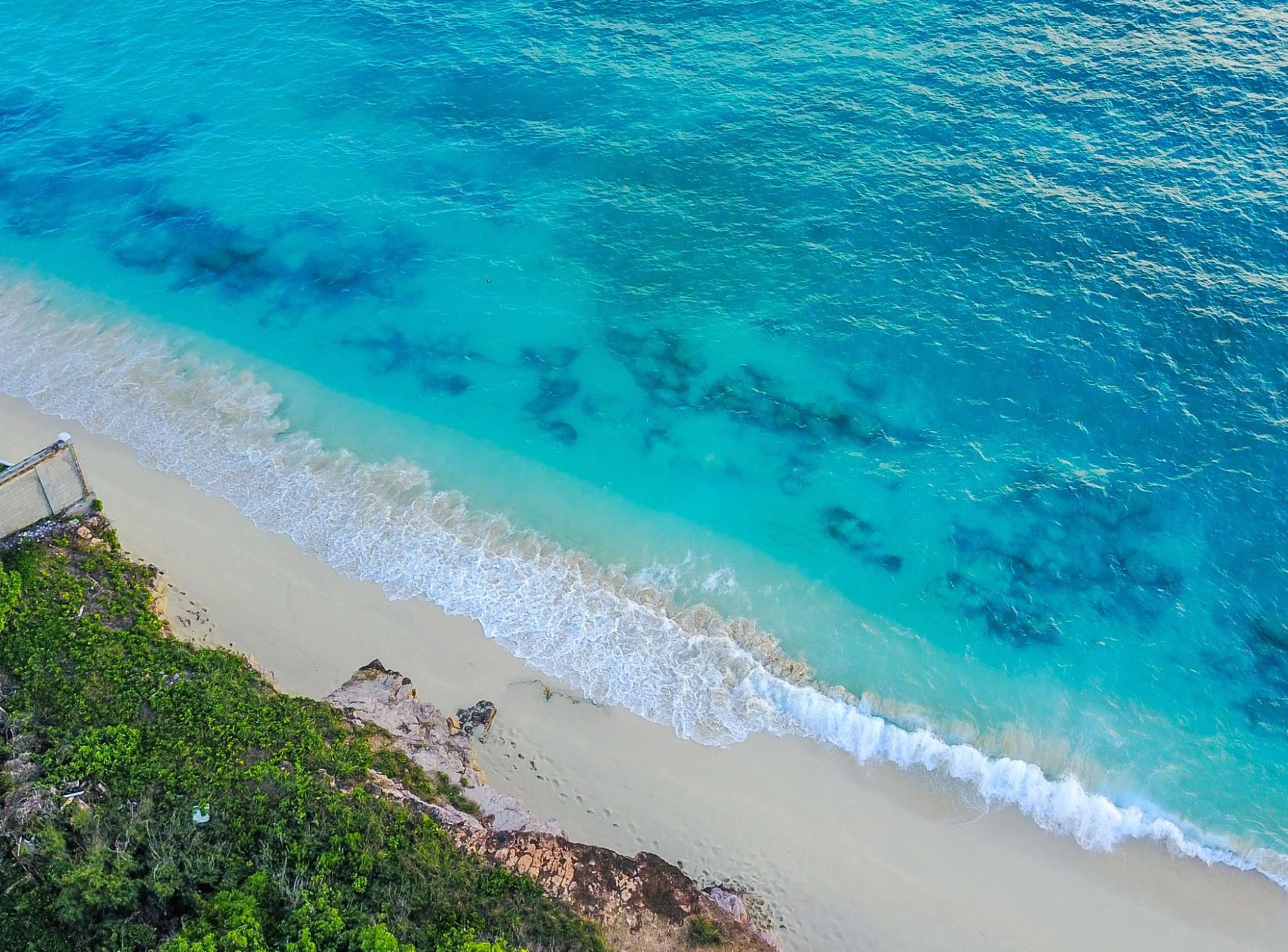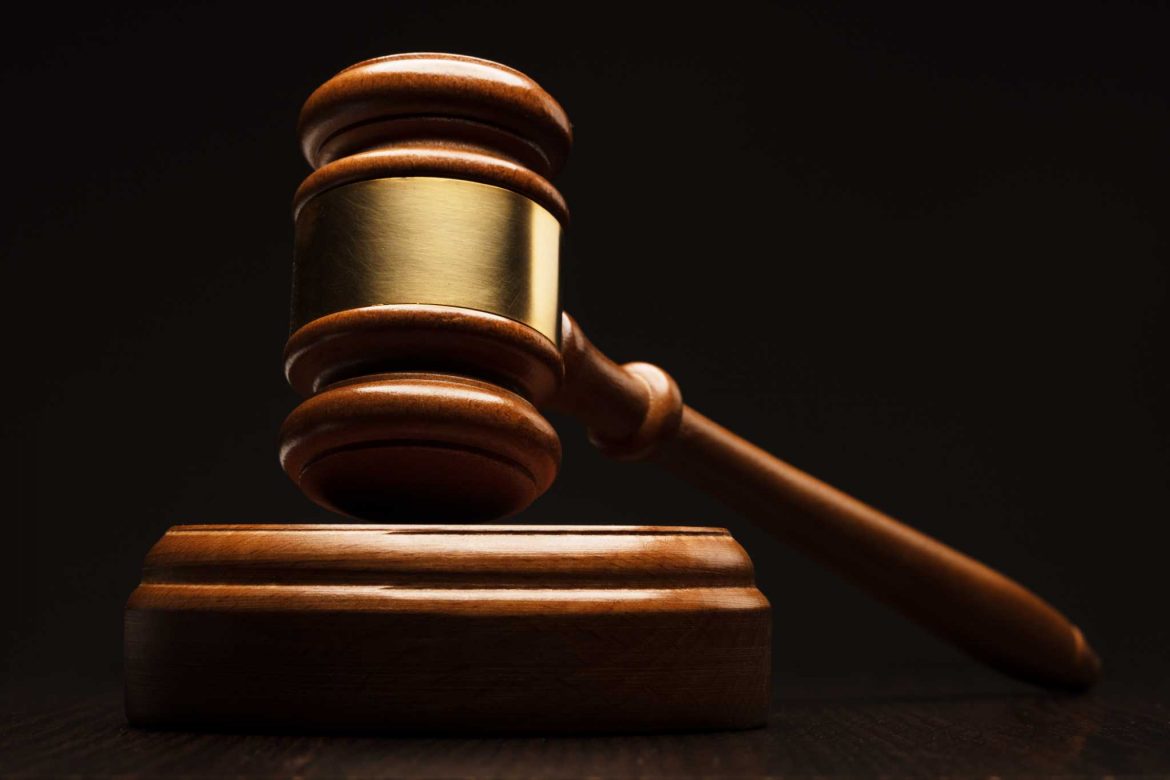 Houses At Auction In St Maarten Now
If you're planning on purchasing a house in St Maarten, I am sure you considered going to a St Maarten (SXM) auction. As a buyer, you have to consider all the channels including other St Maarten real estate listings or consulting with trusted St Maarten realtors. Auctions in St Maarten are a good way to expand your property search that could even help you snatch up a good deal if give it your due diligence. Here, we'll be covering what goes on at a St Maarten auction, the St Maarten legal processes involved, as well as the pros and cons you may want to be aware of; specific to St Maarten real estate.
Did you know that you can get an Auction Risk Assessment Report before you buy a St Maarten auction property?
Contact Ritika our Head Broker on +1721 526-1819.
In most cases, a verbal yes/no is free of charge.
However, an in-depth study including market comparables is also available. See the Case Study below for details.
Latest Notary Auctions in St Maarten:
There are only three Notaries in St Maarten who are able to hold a auction and here are all the links to their SXM auction pages:
Notary SXM Auctions
BOEKHOUDT Auctions
Mingo Notary St.Maarten Auctions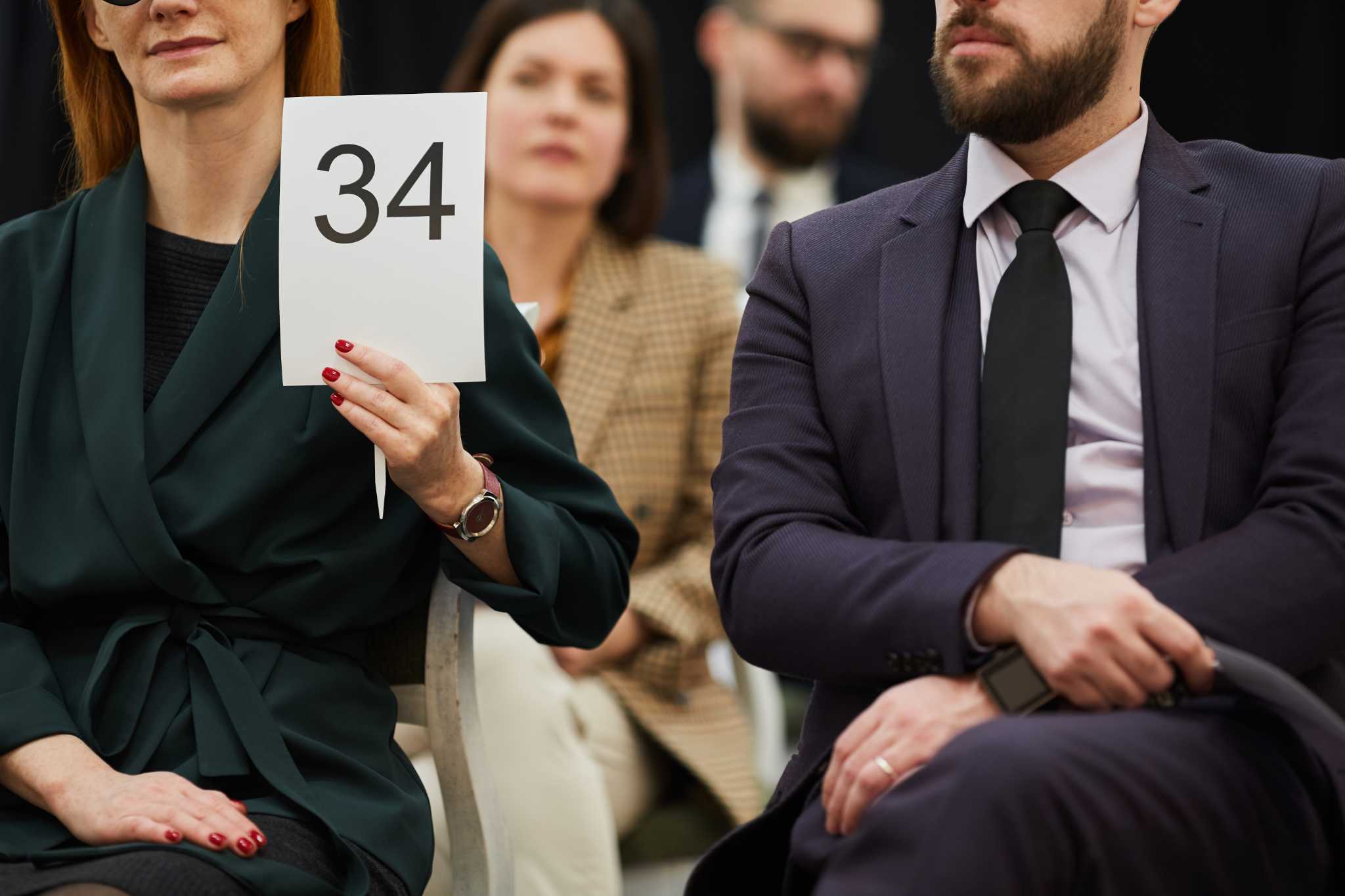 St Maarten Auctions
Why Buy A St Maarten House On Auction
Only to get a good deal!
Remember that every property in St Maarten has been through storm damage. If the damage was neglected, the cost to repair is going to be significant when you buy a St Maarten auction property.
Usually, a property ends up in auction as last resort.
Most owners would have already approached St Maarten realtors like us before it ever reaches the auction stage.
There is no other reason you should ever buy a property in St Maarten auction unless the price is phenomenally good. In fact, The price has to be at least 50% less than the market value for you to consider. Otherwise, we would NOT RECOMMEND a St Maarten auction property.
Case Study of St Maarten Auction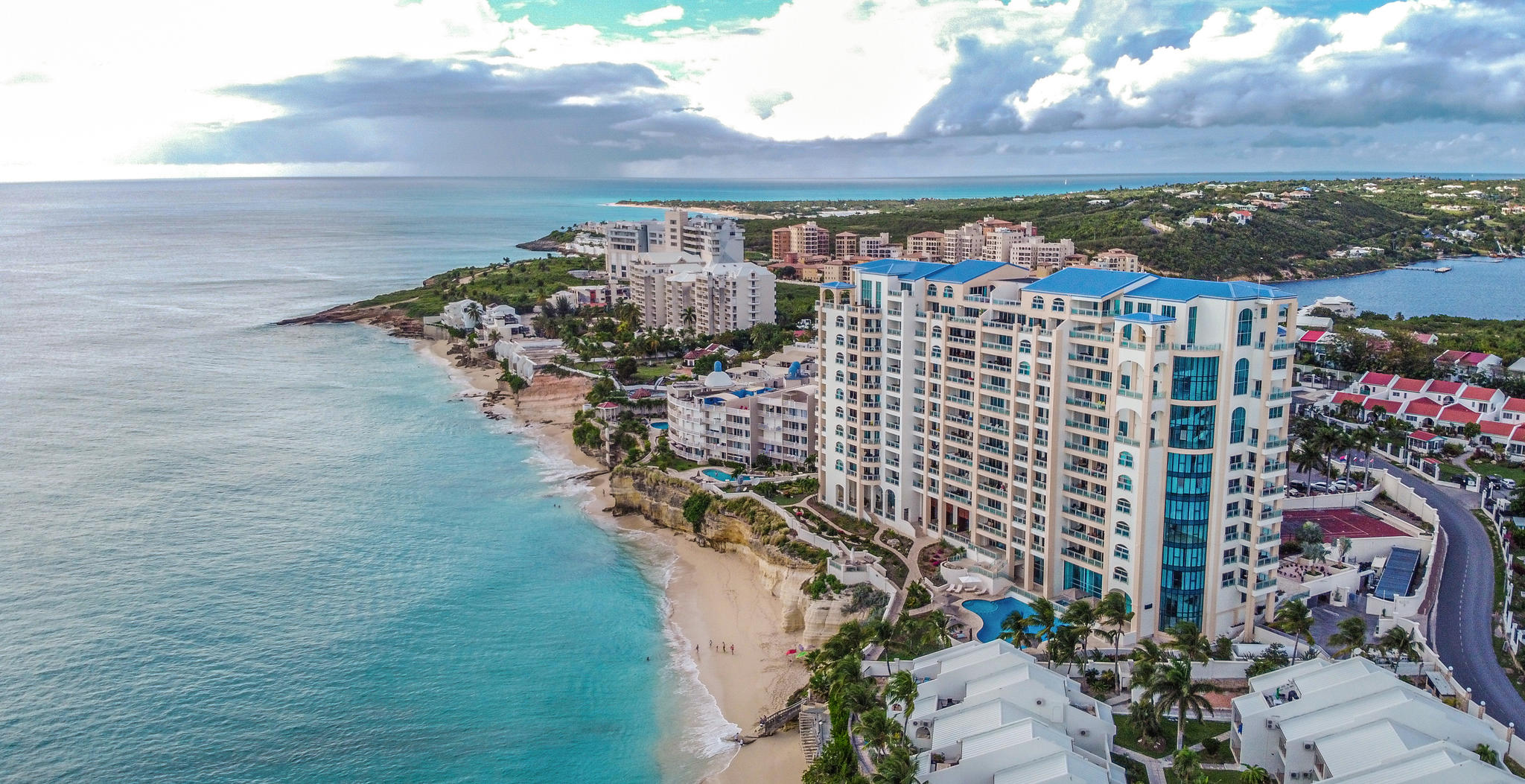 For client confidentiality, the names are changed.
Danny came to us for investments. Anything really as long as there is a return.
Danny is a real estate investor in St Maarten with various business interests.
When Century21 was informed by the Notary auction that a beachfront condo is available for half the price; we urgently prepared a report for Danny.
Being experts in beachfront condos, Danny couldn't say no when he saw our awesome report!!
The Century21 Auction Risk Assessment Report (C21ARAR) provided Danny with property rental incomes, recent nearby condo sales, re-sale values, running costs, surprise costs like condo assessments, and pictures of a similar condo in the building.
Danny would not have considered the beachfront condo without this report.
Remember Danny is only allowed to view the beachfront condo from the outside; which means Danny can only see the front door of this condo!!!
During the St Maarten auction, Danny got lucky. He was the only buyer and he won the Dutch auction easily!! Century21 was there to explain and support him during the entire auction process.
Auctions are easier with a little support!
Danny bought the property for half the price and was elated!!
Due to some delays in transferring the funds, Danny got the keys 30 days after the auction date. Usually, this is much sooner.
Unfortunately there was a major plumbing fault and the pipes had damaged tiles and structure.
Danny was ok with this because he had set aside 10% of the emergency fund in case of such eventualities. Smart because for anyone else this could have been a disaster.
Also, the ocean views were obstructed hence selling this condo will be difficult.
The condo actually cost $35,000 to repair (much more than the 10% Danny set aside!) because not only was the plumbing a problem but the kitchen had to be replaced due to neglect and bathrooms had to be re-tiled.
Danny still rents the condo on long-term and achieves 15% RETURN ON INVESTMENT on this St Maarten Auction property.
Can you believe that!
Danny also knows that when he puts the property on the market with Century21 once seven years have passed, we will sell it at approximately 80% more than the price he paid.
Full disclosure: The condo was bought for approximately $250,000. Rented for $2800 per month at 80% occupancy. The Auction Risk Assessment Report conducted by Century21 indicated a resale value of $425,000 (pre-pandemic valuation). During the pandemic, the condo sold for $375,000.
Win-Win!
St Maarten Auction Terms
Auction – The public sale of foreclosed registered properties officiated by a civil law notary, instructed by a judgment creditor or mortgagee and governed by applicable laws of the Code of Civil Procedure as well as the Civil Code.
Registered property – this is the real estate being offered up for auction, or a restricted right to a registered property for auction, the rights to which may be transferred independently.
Seller – the authorized party to provide instructions for the auction.
Bid – a bid amount that raises or decreases the bid, offered by the interested party at auction.
Bidders – the people offering bids at an auction.
Opening bid – his is the first bid to be placed after the start of the auction.
Reserve price – the minimum price of the registered property for which it is auctioned for.
Adjudication – the seller's statement on the account and as an outcome of the auction.
Act of Command – a notarial deed in which the bidder indicates his mandatory principles.
Buyer – the party to which the adjudication is directed at.
Transfer – the legal action required to make the buyer become the party entitled to or the owner of the registered party.
Delivery – the act of surrendering ownership of the registered property to the buyer.
Special auction conditions – these are valid conditions added to or that deviate from general conditions contained in the record of the auction or deed of auction conditions; also includes information specific to the registered property.
Record of award – compiled notarial deeds that may contain any of the following: records of the auction, deed of special conditions, deed of adjudication, and act of command
Notarial statement of payment – a notarial deed certified by the civil law notary that serves as proof of receipt of the purchase price, that the seller permits discharge of the purchase price
Lender conformation auction – a type of auction In which the lender has the option to not accept a bid even if it's the highest
Absolute auction – an auction in which the highest bidder gets the property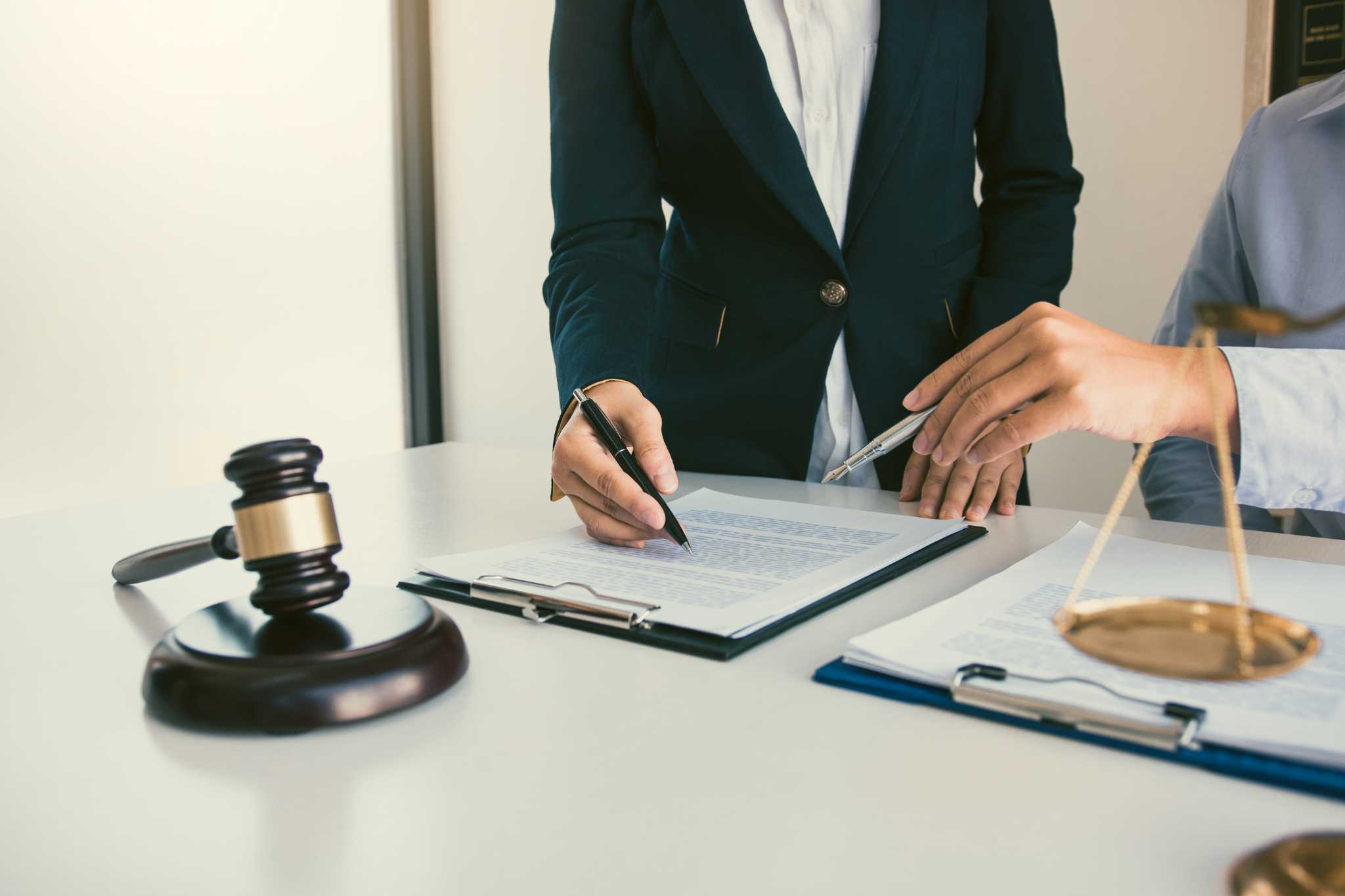 Things To Do Before A St Maarten Auction
Prior to attending a property SXM auction, it is critical to get a chance to eyeball the property first, just like with conventional real property sales. However, it's rare to get a chance at inspecting an auctioned property to a level normally offered by real estate agents. If an opportunity does come up, grab it – and if possible go with real estate professionals such as appraisers, real estate agents, or contractors who can provide an accurate assessment of the property.
Properties at SXM auctions are sold as-is, and keep in mind that the property owner was unable to pay the property taxes or mortgage payments; thus it won't come as surprise if the owner failed to put in repair works or even regular maintenance. Some property owners may have neglected the house on purpose or damaged it knowing they'll lose it soon. Moreover, properties become vandalized or get squatted on. So, always think that if a property's exterior doesn't look good, it's likely the same applies to its interior.
So, how do you not end up with the short end of the stick? First off, don't even think about visiting the property to get a "quick peek" by going over fences or climbing windows – those are illegal.
The best course of action is to be ready to have additional money for extensive repairs if you can't arrange for a home inspection.
It's always best to do a bit of research prior to the actual action. Get in touch with a title search company that should let you find out if there are any existing liens or perhaps a second mortgage that you might end up being responsible for if you don't dig deeper. In addition, make sure the property has a clean title by checking with the auction company.
There are situations where the former owner or perhaps a squatter refuses to leave the property will need to be evicted from the property – a costly, expensive, and totally unpleasant experience. Experts advise to just offer up cash to get it done and over with than endure the arduous eviction process.
If you happen to win the auction, secure a Title Insurance while in escrow or right after closing to help ensure you don't end up with any property liens that don't turn up during the property search.
What to remember at an auction
You must secure a guarantee or an approved financial agreement from your bank or get in touch with a notary office
Items up for bidding will be auctioned in two rounds
The first round (also called the English auction) starts with the reserved price or the minimum bid, with the notary asking for higher bids from the participants until no one bids higher
At this point, the highest bidder has not yet purchased the item unless no one bids higher in the second round
The second round (or the Dutch round) follows right after the first with the notary sets off the bidding with an amount significantly higher than the last bid from the previous round
The notary will now go lower and lower until a bidder says "Mine!", and the bidder who does, has bought the item
An item is "unsold" if it does not get a bid in the first round
The highest bidder from the first round may say "Mine!" anytime during the second round just to ensure he/she gets the item
Saying "Mine!" is legally binding especially if you win the bid
At lender confirmation auctions, If the highest bidder gets the property, it is an absolute auction
How residential properties end up getting auctioned in St Maarten
In most cases, residential homes wind up getting auctioned because of two reasons:
Home foreclosures
In a situation where a homeowner fails to make mortgage payments within a specific period, he may go into default and result in foreclosure. If no payment is made or no renegotiation is made, the lender is allowed to put the property up for auction and make the debtor vacate the property due to non-payment. Such foreclosure action is conducted by trustees brought in by the bank.
Additional Costs To Buy A Auction Property
You are subject to the same costs as buying any other St Maarten property, sometimes more. As the buyer you will be responsible for the following:
Transfer tax
Fees the buyer's account in line with auction rates
Fee for the Act of Adjudication, Command, and Discharge
Expenses incurred in preparation of the auction, marshal, advertising, auctioneer's fees, appraisal, and all other costs of the auction
Cost of the cancellation of mortgage registration and attachments
Vacating expenses, disbursements, and revenue stamps
Unpaid property charges and fees (if applicable).
Expenses for special auction conditions
Auction Risk Assessment Report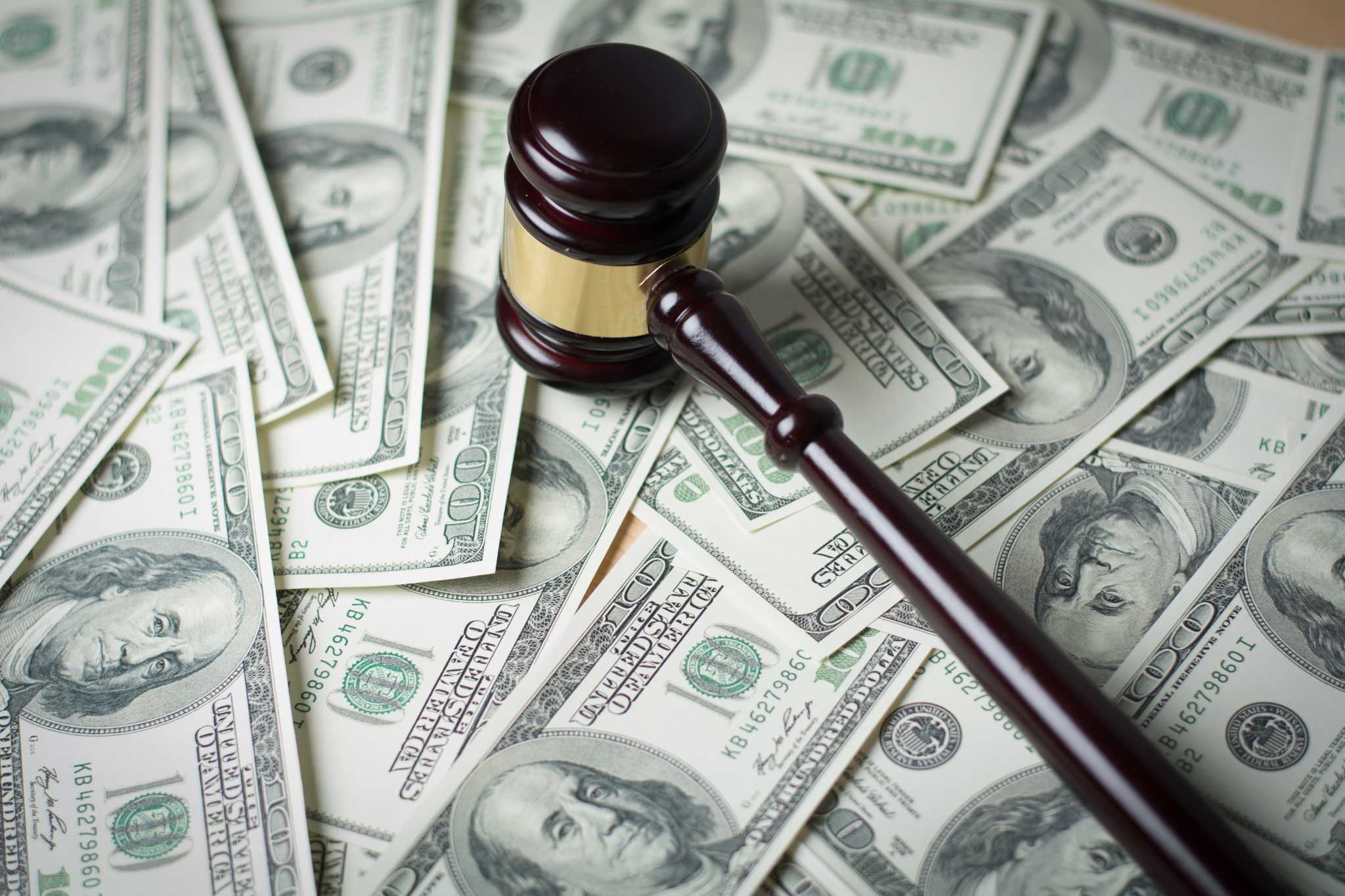 It also helps to know what fees the seller will shoulder:
Seller account fee based on auction rates
Opening bid premium, if applicable
Expenses incurred, if applicable, in preparing and organizing the auction if not already set
Expenses incurred for special auction conditions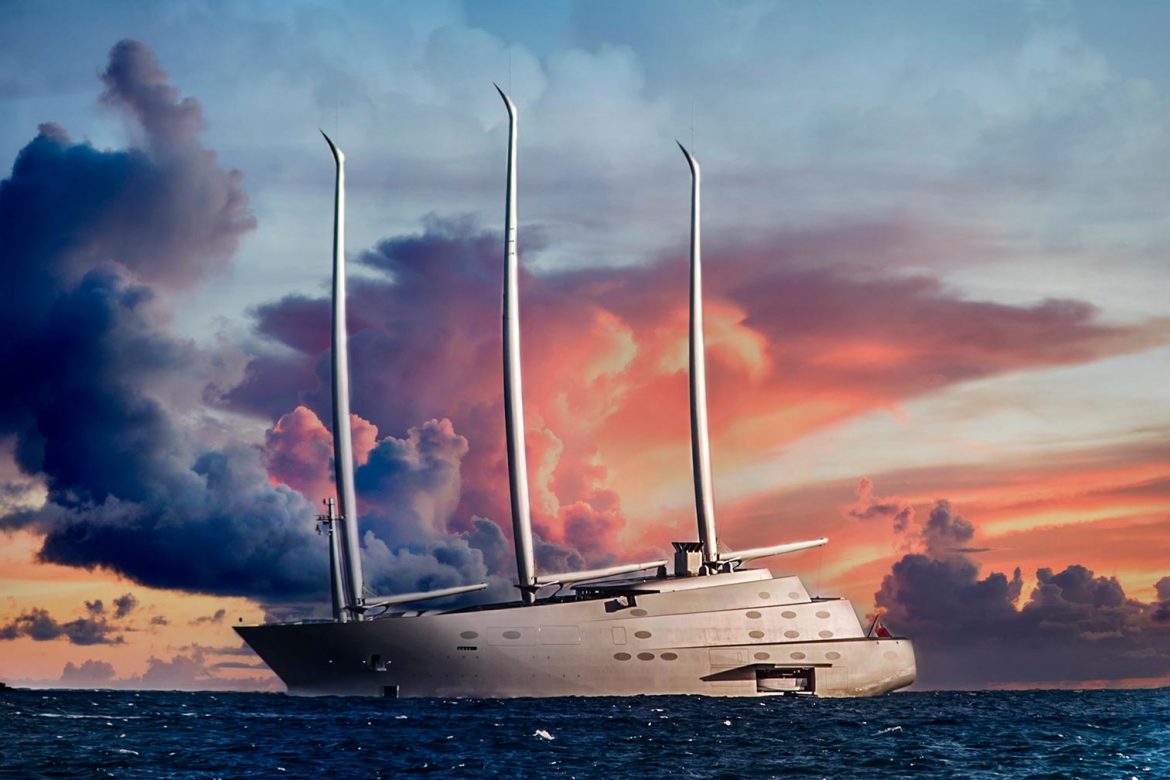 Covid19 Entry in to St Maarten (SXM)
St Maarten is doing everything to make it easier for you to come back while keeping the island as safe as possible for those who are already enjoying the sun!
Official Government Of Sint Maarten Covid-19 page.
Mandatory Covid Insurance St Maarten
Update: March 11th 2021
https://www.sxmprotectionplan.com/
From 19th January 2021, Covid insurance is required for all foreign nationals with the exception of visitors who arrive and leave the same day, crew members and transit/transfer passengers who don't need to recheck their luggage. This is so that you receive the best care possible while on your vacation.
The St Maarten Visitors Protection Plan is sold via the mandatory health form on stmaartenentry.com.
Cost of Insurance
Ages 15 – 75
Effective 10 January 2021, a flat premium of $30 is charged for stays not exceeding 180 days.
The premium is non-refundable, unless you've made a duplicate purchase or if you cancelled your trip to St Maarten.
The premium must be paid every time you re-enter St Maarten.
Ages 0 -14:
$10
Ages 76+:
$30
St Maarten Entry Requirements
Ministers of TEATT Ludmila de Weever and VSA Richard Panneflek have updated the entry requirements to include antigen testing with effective date of November 25th 2020. Travellers to St. Maarten are required to complete a mandatory health authorization application via the Electronic Health Authorization System (EHAS) available on www.stmaartenentry.com and upload their negative RT-PCR test within 5 days or their negative antigen test result within 48 hours.
All passengers are required to fill out the Electronic Health Authorization System Form
Not all passengers are required to have Covid-19 Negative Test documentation for entry. You only require this if you are from a high-risk country.
Travellers coming from low-risk countries are not required to take a COVID-19 test as long as they have not been in any of the high-risk countries in the last 14 days prior to their St Maarten Travel. Children under 10 years of age are exempted from the mandatory COVID-19 test.
In case St Maarten isn't right for you at this time; use this World Map with real-time updates to find alternative destinations that are less restrictive based on travel conditions for each country.
World Interactive Travel Restrictions Map
I look forward to meeting you for a beer in St Maarten!
Call me to give us your story to be featured on our website.
Please help share your experience; good or bad.
Ritika: +1721 526 1819
Residents of which country are permitted to enter or travel to St Maarten?
Check this link for most recent updates on Country Specific Risk Classification.
Are all visitors required to fill out the Electronic Health Authorization System Form?
Yes, all passengers are required to fill out the Electronic Health Authorization System Form.
What type of Covid19 test is the right one?
A rt-PCR test for the SARS-COV-2 virus obtained from a naso-pharyngeal swab performed in the country of origin and within 72 hours prior to departure to Sint Maarten (last leg in case of connecting flights) is required for all travelers originating from a country that is categorized as high risk. Antibody tests and tests performed outside of the 72 hours period will not be accepted. Results from home covid-19 collection test kits will also not be accepted. Airlines might require you to show a negative lab test result. For travelers from the USA, US territories and Canada the time frame remains 120 hrs. prior to departure. This will remain in effect as long as the national health authorities of the USA and Canada do not require differently for their traveling citizens.
Alternatively, travelers originating from the USA and Canada can do an antigen test for the SARS-COV-2 virus obtained from a naso-pharyngeal swab performed within 48 hours prior to departure to St Maarten Travel. All FDA approved antigen tests including those with Emergency Use Authorization only (EUA) are accepted. Tests performed outside of the 48 hours period and home tests will not be accepted.
Travelers residing in and/or traveling from a low-risk country are exempted from the mandatory rt-PCR or antigen test.
Travelers who reside in a low-risk country but have visited a high-risk country in the 14 days prior to departing to Sint Maarten, must also have a rt-PCR or antigen test for the SARS-COV-2 virus performed in the country of origin within 72 respectively 48 hours prior to departure to Sint Maarten (last leg in case of connecting flights).
The original test result to be uploaded as part of EHAS application procedure must clearly specify the name of the laboratory or clinic, full name of test subject, type of test administered, name of antigen test, swab date, source of the swab, result date and a negative result. Incomplete results, hand written or e-mail statements from doctors will not be accepted.
Children of age 10 and under are exempted from the mandatory rt-PCR or antigen test. As of the day after the 10th birthday, a rt-PCR or antigen test has to be submitted.
Airline and private flight crews with stopovers in St. Maarten or St. Martin must demonstrate a valid negative rt-PCR or antigen test upon arrival. Crew members not in possession of a valid negative rt-PCR or antigen test must self-quarantine until their departure flight.
How to find a lab to test near you
We have heard that this information is difficult to find so we have researched the wonderful internet to find this as the best resource to find a testing lab near you.
Make sure the lab administers rt-PCR tests and Rapid Antigen tests obtained from a naso-pharyngeal swab.
Please check: Test For Travel.
Is St. Maarten open to marine vessels, boats, yachts?
St. Maarten is now open to yachts, cruisers and private vessels. A local registered agent is required for all vessels. Please contact a local agent for more information on the protocol and to arrange your arrival. For more information, you can go to the official website of The St. Maarten Marine Trade Association. If you are arriving from outside of one of the Approved countries listed then a 14 day quarantine may be required as well as a COVID-19 PCR test taken and result received within 120 hours prior to departure.
What restrictions are there in moving around between French side and the Dutch side?
You are able to stay, travel, move around, drive and dine on the French side or Dutch side. There are new business opening restrictions on the French side.
What should I do if i suspect I have COVID-19 while on-island?
St Maarten Travel, If you are feeling unwell and suspect that you may have COVID-19, please contact your Front Desk or one of the COVID-19 task force members of your property you are staying at, or dial the hotline 914. We recommend you familiarize yourself with the property's guidelines before or upon arrival.
What is the real estate market like with Covid-19
After a slow start, the real estate market in St Maarten is back! There are a lot of properties for sale and the market is turning around slowly, but there is significant activity and interest. I have had my best year since 2017!
The vacation rental market has been severely affected, however, it has created an environment which will lead to significant improvements in this area. Century21 is leading the pack with plenty of free upgrades when booked via us.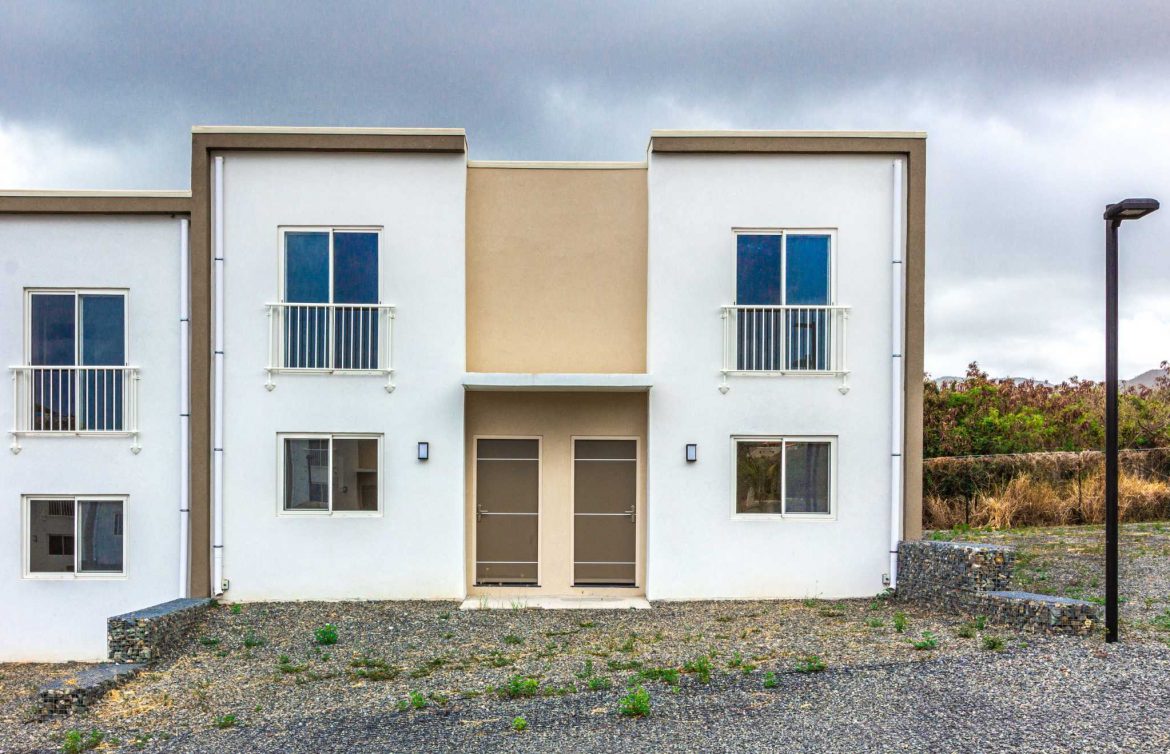 Throughout the pandemic, we at Century21 in St Maarten are thankful that we have had some of our best months in recent times. Its been adventurous and we have met some amazing people along the way. We look forward to working with you soon. We just love the business. So give us a challenge, difficult times like these really bring us into our element and we have stood out from the rest.
May be celebrate our good times together.
One of the most exciting projects was Oryx Residences and the accomplishment of 80% under contract within 4 months. Working with our friends at Oryx Residences has been a highlight. Its the one of the largest residential projects in Cay Hill, developed by the APS / Algemeen Pensioenfonds Sint Maarten. A glorious St Maarten home, new low-cost residential properties in Cay Hill, these homes provided an opportunity for St Maarteners to become proud owners or renters of robust family homes at competitive prices ($145,000 – $245,000). It would not be an exaggeration to state that the majority of units went under contract within the first 2 months. In fact, within the first four months, Century21 St Maarten, in collaboration with the APS team, managed to sell 80% of the units amid the pandemic. The St Maarten homes, which include 1-,2- and 3-bedroom units, are guarded by security 24/7, and each home has been designed to remain resistant to hurricanes. Essentially, Century21 St Maarten holds an undisputed reputation of offering homes at the best locations, with unparalleled security and a sense of living in a tight-knit community. The projects are undertaken to keep every potential homebuyer in mind- children, adults, and the elderly.
Oryx Residences, Cay Hill
At the heart of Cay Hill, the new sixty-two concrete homes are being eyed by many. Despite the absence of a bustling economy, courtesy of COVID-19, no stones were left unturned to make this project a success. For instance, buyers of townhomes are permitted to established additional floors based on their needs. Some of the enticing provisions offered include ceramic tiles, Corian kitchen countertops, aluminium hand railings adjacent to the stairs, aluminium windows, a large concrete gazebo, a play area for children, concrete pavement, private parking, and so much more. Buyers have been raving about the units and the features offered, with their glaring reviews up on our website to see. Both the townhouses and the apartments are being offered for a price that is less than $250,000!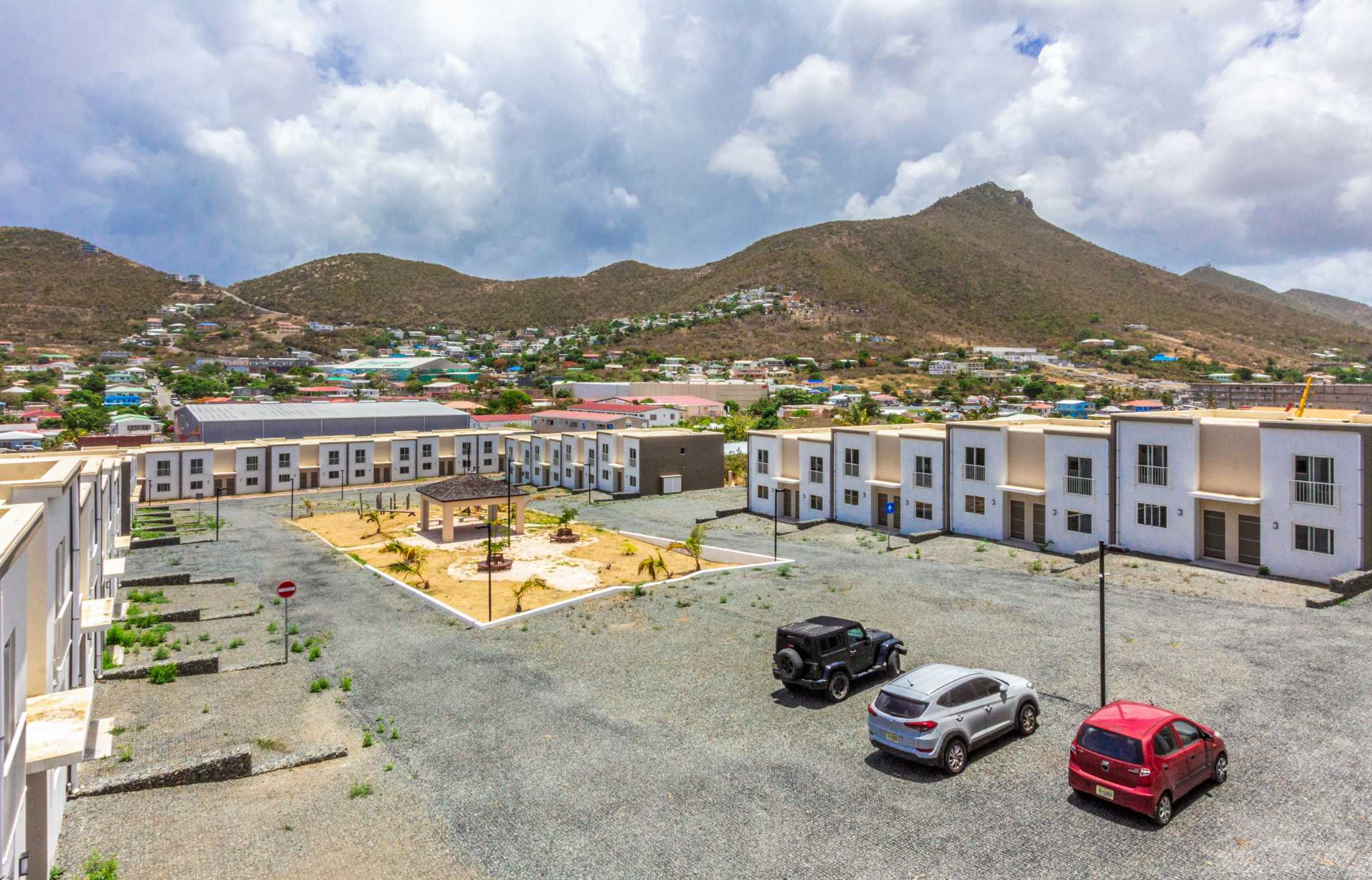 St Maarten's Rising Popularity
While the onset of the coronavirus pandemic initially seemed like the end of the world, it definitely did not seem to affect St Maarten's popularity among tourists. In fact, just in 2019 a year marked by the pandemic's entry the region witnessed an 80% increase in visitors. This rise is attributed to the increase in flight frequencies from major gateway cities coupled with the introduction of new airport gateways. The same year, Jet Blue introduced its new flight service between Fort Lauderdale and St Maarten, Sunwing's winter flight service out of Montreal and Toronto was revived, while KLM returned with its direct 3 times weekly flight. All in all, these few changes were enough to attract visitors from across the globe, who remained undeterred despite the coronavirus pandemic after the lifting of travel restrictions in different countries. With the tourism industry ablaze, all eyes are on St Maarten for attractive and lucrative investment opportunities.
Real Estate Boom in St Maarten
Another positive indicator that can be quite comforting to all the stakeholders of St Maarten and Century21 alike is the booming real estate in the region. In fact, we are proud to become a future home to a US $220 million luxury hotel resort and condos, which is a project by Tau Capital and Altree Developments Inc real estate development firms in collaboration with Cay Bay Development (CBD) NV, the master developer at Indigo Bay. This hotel would include five-star amenities as well as 94 hotel rooms and suites, 55 lanai suites, 60 two-bedroom units, 15 three-bedroom units, a large luxury spa (10,000 square feet), a conference facility, and so much more. Not just that, Harmony Promotion and Marriott International, in tandem with several investors, have recently announced their plans to develop a five-star hotel in Baie Nettle, which will be scheduled to open in 2023. With top-class facilities, these two projects throw light upon St Maarten's bright future, regardless of the state of the pandemic.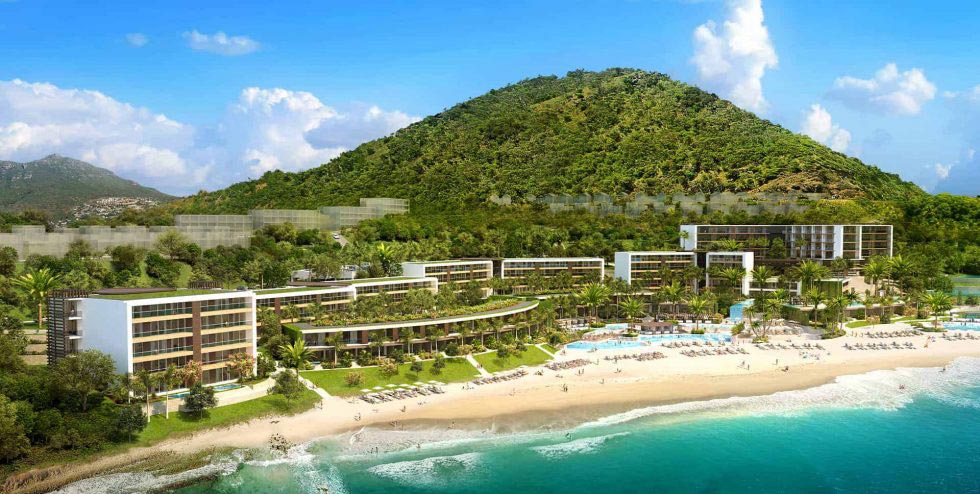 Who Are We?
Century 21 St Maarten is a full service St Maarten real estate residential and commercial brokerage company representing sellers, buyers, renters, landlords, and developers of luxury properties. When buyers and sellers think about real estate in St Maarten, their thoughts pace towards our projects. Specialists in Terres Basses villas for sale and St Martin villas for rent. Our Indigo Bay villas are a favorite among sellers looking for serene homes with views that are only dreamt of by many. At Indigo Bay, our luxury villas are up for grabs, albeit they too are selling at a very quick pace. Not just that, our properties stand out wherever we set our foot; Cupecoy, Dawn Beach, Simpson Bay Beach, Oyster Pond, Maho, and so many more beautiful places.
View this post on Instagram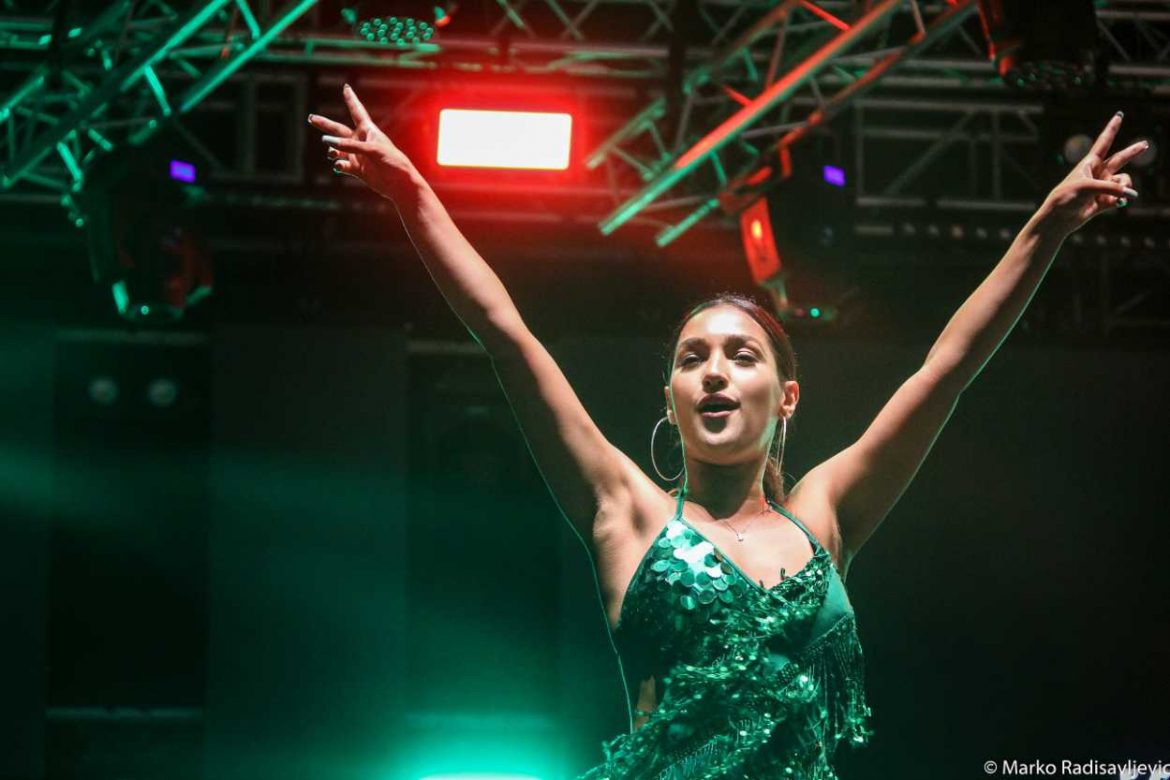 2021 St Maarten Heineken Regatta – 26th Jan 2021 Update – EVENT CANCELLED
The St Maarten Heineken Regatta will celebrate its 41st edition in 2021 from March 4 – 7, 2021 It is the largest regatta in the Caribbean and probably the largest warm water regatta worldwide.
Cancellation announcement of St Maarten Heineken Regatta SXM 2021 in the news.
This world-renowned cruising occasion provides 4 days of World Class Racing and splendidly amusing nights keeping with the occasion's motto of " Major Enjoyable"! With an effect on the sporting neighborhood extending beyond the Caribbean into Europe, the United States, and beyond.
Our 4-day occasion attracts well over 20,000 visitors each year, from young professionals to business owners, from party-goers to international sailors, aging from 18 to 55+ originating from over 37 different nations.
After an amazing day of sailing, the individuals are able to enjoy great regional food and delight in an ice-cold Heineken in the Regatta Village, while listening to regional, regional and worldwide artists! This is an occasion where business satisfies enjoyment in the very best possible method, in a extremely inspiring and energetic environment.
Come and delight in life in the Caribbean, come for some Serious Fun from March 4-7, 2021!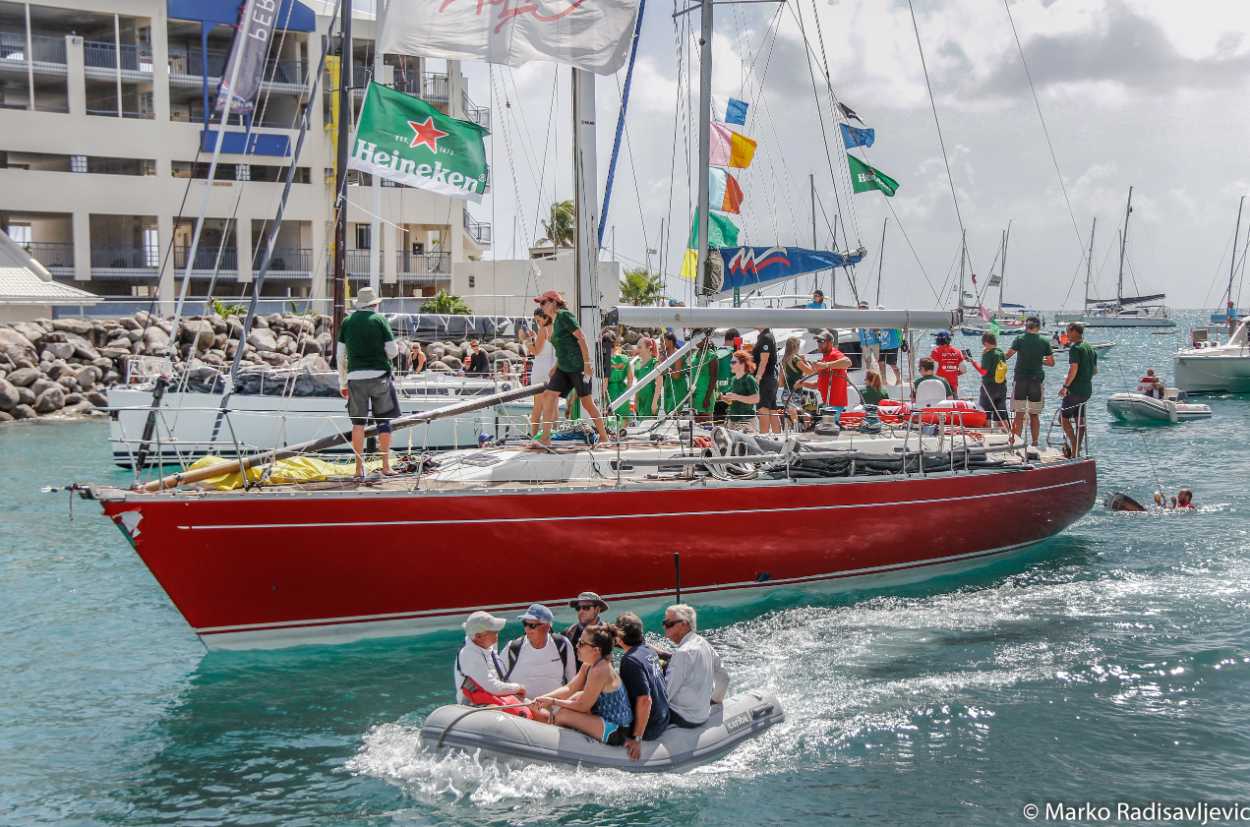 41 years strong and it just keeps getting better. 4 days of world-class racing with some of the world's most experienced sailors, from more than 35 countries, sailing Maxis, Monohulls and Performance Multihulls to holiday-makers on chartered Bareboats and live-aboard families travelling the Caribbean. Crystal clear waters and cooling northeast trade winds provide the beautiful conditions for spectacular racing simply off the coast of St. Maarten. And with Heineken as title sponsor, the racing days mix effortlessly into incredibly entertaining nights. This occasion is your bucket list must-do!
Where to see the Regatta from
Usually speaking most of the racing fleet come back to Simpson Bay lagoon every afternoon & dock at Palapa, Port de Plaisance or Simpson Bay Marinas. The St Maarten Luxury Yacht Club, throughout early morning & afternoon bridge openings, is a terrific area for seeing the fleet coming & going. For viewing the racing http://www.heinekenregatta.com/Regatta/RegattaSchedule.aspx is a general description of where the races are every day & the actual Courses are here: http://www.heinekenregatta.com/LinkClick.aspx?fileticket=TFN4fkMreW4%3d&tabid=144 If you 'd like to go out on the water there are numerous viewer boat choices used day by day charter catarmarans. For land based watching, Sand Bar or Sunset Beach Bar at Carvanserai will be a terrific area.
View this post on Instagram
Heineken Regatta Schedule 2021
EVENT CANCELLED DUE TO COVID VARIANT.
The schedule for the 2021 occasion is currently being settled, for now please take a look at the tentative occasion schedule based upon the 40th St Maarten Heineken Regatta. Please bear in mind that the products go through change. Inspect back later on for updates concerning the 2021 schedule.
Regatta Registration
Date: March 2– March 3, 2021.
Tuesday March 2, 2021: 10AM– 6PM
Wednesday March 3, 2021: 10AM– 6PM
Area: In the Regatta Village @ Port de Plaisance.
Race Day 1
Date: Thursday March 4, 2021: 10AM
Racing day 1: 6PM
Location: Daily Prize Providing at the Regatta Village
Around the Island Race
Friday March 5, 2021: 10AM
Racing day 2: 6PM
Daily Reward Giving at the Regatta Town
Race Day 3
Saturday March 6, 2021: 10AM
Racing day 3: 6PM
Daily Reward Offering at the Regatta Town
Racing day 4
Sunday March 7, 2021: 10AM
Racing day 4: 6PM
Grande Prize giving
Serious Fun Bridge Program
March 4– March 7, 2021: TBA
Location: Simpson Bay Bridge
Bridge Opening Times
Simpson Bay Bridge – Routine Opening times
Out-bound:
08:30 hrs
10:30 hrs
16:00 hrs
In-bound:
09:30 hrs
11:30 hrs
15:00 hrs
17:00 hrs
Causeway Bridge – Opening times
In & Outbound:
08:15 hrs
10:00 hrs
15:30 hrs
Heineken Regatta History
In 1980, the St. Maarten Heineken Regatta began as the St. Maarten Regatta with a modest 12 sail boats participating. 3 years later, in 1983, Heineken ended up being a significant sponsor of the St. Maarten Regatta and 'Heineken' was added to the name of the event. Heineken took part with a cost of 3,750 guilders ( around $ 2,100). As a bonus, the rivals got ice cold Heineken beers from a passing powerboat while they were racing.
After the involvement of Heineken, the occasion grew fast. With the addition of a third day in 1990, the event grew to 187 boats in 1995 and 251 boats in 1999. Another racing day, the Commodore's Cup, was included 2005. The record amount of boats taking part in the St. Maarten Heineken Regatta was in 2008 with 284 boats.
Boating the crystal-clear waters of the Caribbean, powered by the cooling northeast trade winds and run by an experienced, innovative and friendly race team, the St. Maarten Heineken Regatta is four days of world-class racing in idyllic conditions attracting a broad series of tastes. Our race committees provide custom-tailored racing for the countless sailors from more than 35 nations that concern race: from Olympic medalists and World Champions cruising Maxis and Performance Multihulls to holiday-makers on chartered Bareboats and live-aboard families travelling the Caribbean.
Heineken SERIOUS FUN PARTIES
With Heineken as a long-standing sponsor, you would anticipate the parties to be exceptional … you won't be disappointed! St. Maarten Heineken Regatta has a well-earned track record for hosting remarkable artists like the Black Eyed Peas, UB40 featuring Ali, Astro & Mickey, Akon, Wyclef Jean, Shaggy, The Commodores, Red Foo and the Party Rock Crew, The Jacksons and Flo Rida for the celebrations so that exhausted but happy sailors can party with an ice-cold Heineken in their hand and the sand in between their toes as they view the sun dip listed below the horizon. After an amazing day of cruising, the individuals are able to enjoy excellent local food and delight in an cold Heineken in the Regatta Village, while listening to regional, local and global artists! This is an event where organization satisfies satisfaction in the very best possible way, in a extremely inspiring and energetic environment.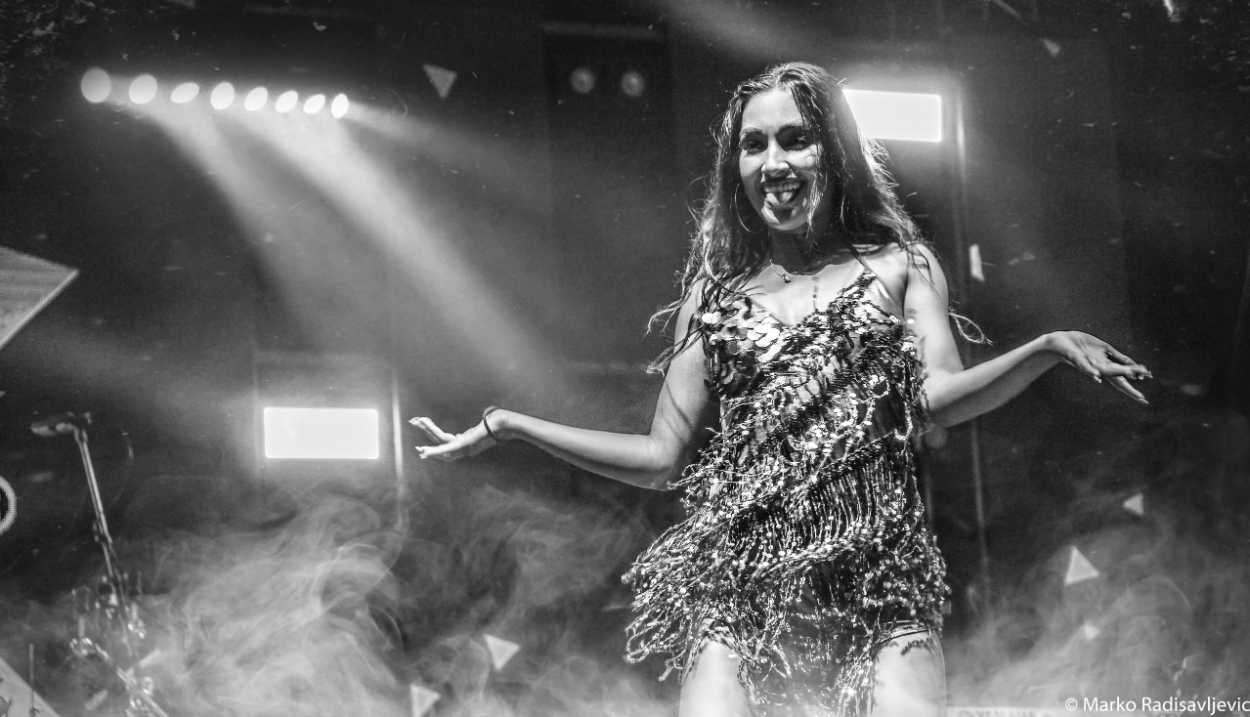 Heineken Regatta, For Everyone
The Regatta has a lot to offer which too, with benefit. The island stays awake 24/7, When I went to the occasion, it felt like the island never ever slept. From night clubs to hundreds of well-known dining establishments. The island has whatever, you can choose to consume from various cuisines, you could go on the beach for a walk or a live BBQ, you can take a peaceful retreat, there are lots of water sports you could do, jet sky, boast trips, zip-lining (the greatest zip line of the Caribbean is located here), diving, hiking, cruising and kiting. Additionally, there are lots of shopping locations around with the very best of offer and for every single taste and trends, every square mile is tax-free and responsibility totally free, isn't that great? This list could go on permanently, to be honest, so we'll move on for now.
The island has everything to use and with fantastic convenience, you can remain at high-end Resorts like the Sonesta Maho Beach Resorts, Divi Little Bay Beach Resort, Blair Beach Resort, Atrium Beach resort and Medical spa, Horizon view beach resort, and many more. If you're not a Resort person, you lease a villa on your own and your loved one! There are several Marinas around the Island, like the Luxury Yacht Club Port de Plaisance, Marina For Louis, and others. The island even has an exceptional taxi service called Dutch St Maarten Taxi Association, which assists you reach anywhere and on time. This location felt like paradise and is the very best get-away from the worldly crises today.
Where to Stay For Heineken Regatta 2021
Marina's In St Maarten
Yacht Club Port de Plaisance
www.pdpmarina.com
NEW Sky Port in Simpson Bay
skyport.sx
Marina Fort Louis (Marigot)
www.marinafortlouis.com.
Simpson Bay Marina.
www.islandwaterworld.com
Porto Cupecoy Marina
www.portocupecoy.com
Lagoon Marina
www.lagoon-marina.com
Bobby's Marina
www.bobbysmarina.com
Isle De Sol
www.igy-isledesol.com
Island Water World Marina
www.islandwaterworld.com
Palapa Marina
Phone: +1 721 545-2735
Boat Charter in St Maarten
No boat, no problem. Participants of the St. Maarten Heineken Regatta have numerous alternatives with regards to entering in the event. If you don't own a boat yourself you can go through our charter listing and pick from a variety of options.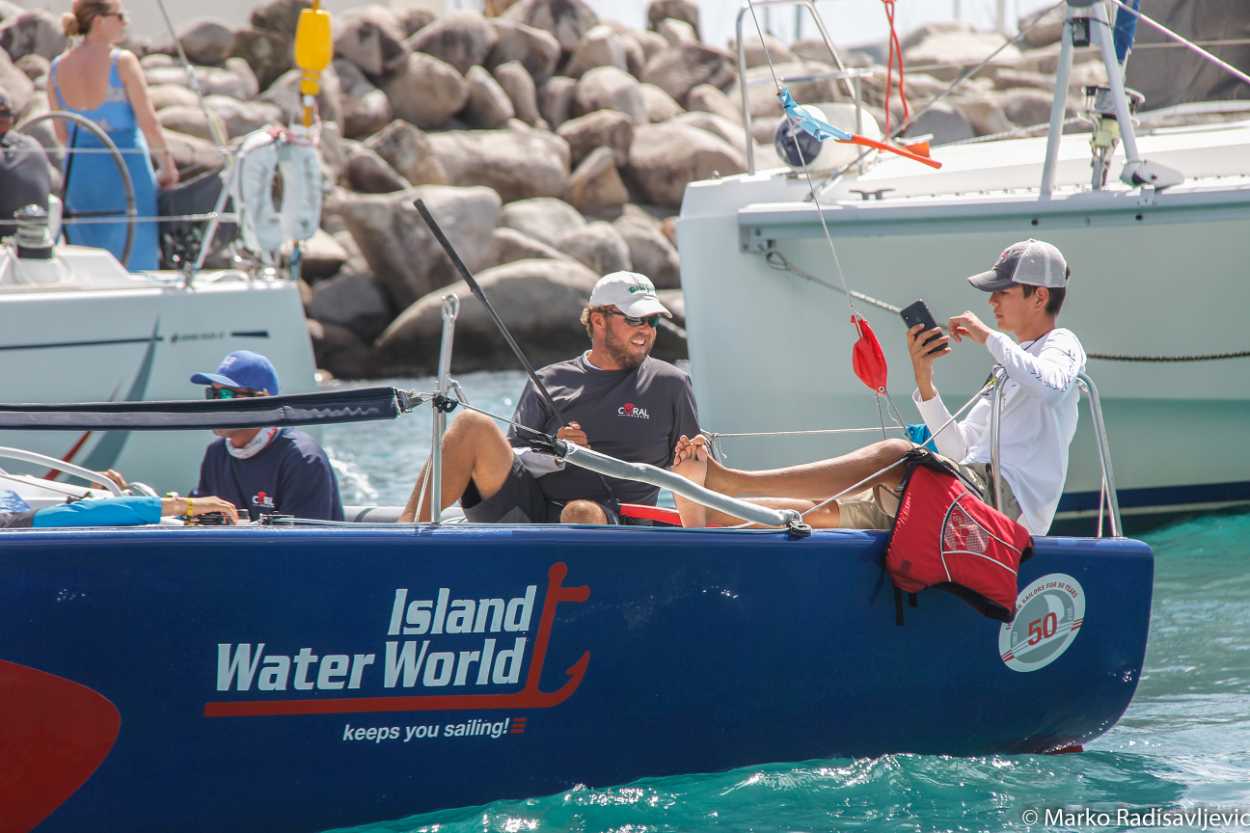 Charter a bareboat for 2021 St Maarten Regatta
Regatta sponsor Sunsail offer enjoyable and incredible bareboat charters offering comfy lodgings and still permit strong race competitors in among the popular bareboat classes. Schedule your charter straight with Sunsail or pick among lots of trip operators, like KRAS, and have your travel, lodgings, boat rental and other services managed at one time.
St Maarten Regatta 2021 Boats for charter
Personal boats are also available for charters. Racing boats, luxury boats, cruisers, catamarans and many other alternatives are available. You can charter the entire boat with family and friends or you can reserve an individual spot and take pleasure in racing with brand-new good friends.
SXM REGATTA COVID-19 UPDATES
This section is provided specifically as an simple recommendation for our St. Maarten Heineken Regatta individuals with regards to the effect of Covid-19 on entry requirements into Sint Maarten. Here you will find present testing requirements, procedures and info about how the Regatta will be modified in order to deliver an excellent week of competitive racing safely for all included. This page will be upgraded routinely as conditions alter and supply links out to official advisories to ensure you can easily discover the information you require to make your plans to race with us March 4 to 7, 2021!
Travel corridors/bubbles
Currently there are no recognized travel contracts in location in between St. Maarten and other islands. The St Marine Trades Association launched the following statement on October 15, 2020:.
We are very delighted to reveal that the St. Maarten Government has actually authorized the new Protocol for Yachts for the 2020-2021 season. Of course, this goes through alter based on the altering situation. The guidelines in affect are as follows:.
All individuals getting here by airplane needs to have a negative rt-PCR test taken within 120 hours of last leg of trip. A kind should be completed per passenger. That type can be discovered here https://stmaartenehas.com/application-form/ This uses to all arrivals excepting those people flying from a low-risk location: those locations can be found here https://stmaartenehas.com/travel-requirements/.
For Vessel arrivals, the following uses:.
If vessel is showing up from a low-risk country (found here), no test is needed.
If vessel is arriving from a moderate or high-risk country (found here) An rt-PCR test is needed 120 hours prior to departure from last port ( need to be instant last departure point). Such rt-PCR test results, along with all other entryway files, need to be provided to a Private yacht agent (please see list attached here) in advance of arrival. No other electronic forms are required for Vessel arrival.
If testing was not possible prior to departure from last port, Vessel can enter St. Maarten under quarantine, with testing to be done within 24 hours of arrival. The appointed yacht representative can coordinate testing upon demand. Vessel should stay under quarantine until negative outcomes received.
TRANSIT EXCEPTIONS
Vessel is able to come to St. Maarten WITHOUT testing for maximum 48 hours in transit (fueling, provisioning, etc., possible). All on board should remain in quarantine on board under this choice.
PRIVATE FLIGHT DEPARTURES
Even if visitors are originating from an island that is thought about moderate or high danger, they will be able to leave by private plane out of the FBO without an rt-PCR test. This is something that we will require to arrange in advance, and all needed safety precautions must be followed (mask wearing at all times, etc).
For complete updates on entry requirements by boat or plane please check out the government's site.
Taking the current situation into factor to consider, the onshore entertainment is under review and will be structured to fit the progressing standards set by Government. Again details becomes available, we will have the ability to advise what onshore entertainment can be provided.
Social distancing and proper sanitization will be carried out. Group contact will be discouraged at registration, the committee desk and other official procedures. Feel confident, all of us anticipate some " Major Enjoyable!" while we #SocializeResponsibly.
We understand the value of implementing quality steps to guarantee the security of individuals and visitors. We are readily available to answer any of your concerns or concerns, please email us at info@c21sxm.com.
Volunteer For St Maarten Regatta
The St Maarten Heineken Regatta is arranged by the Sint Maarten Yacht Club Regatta Foundation in cooperation with Heineken as Title Sponsor. With such a big occasion, there are many individuals included.
On this page, we wish to reveal you who is involved and provide you the opportunity to be associated with the event yourself by registering as volunteer.